Elementor WooCommerce Widgets
Utilize HappyAddons WooCommerce Widgets for Elementor Page Builder to craft a captivating showcase of your products. With unlimited customization options, ensure your products leave a lasting impression.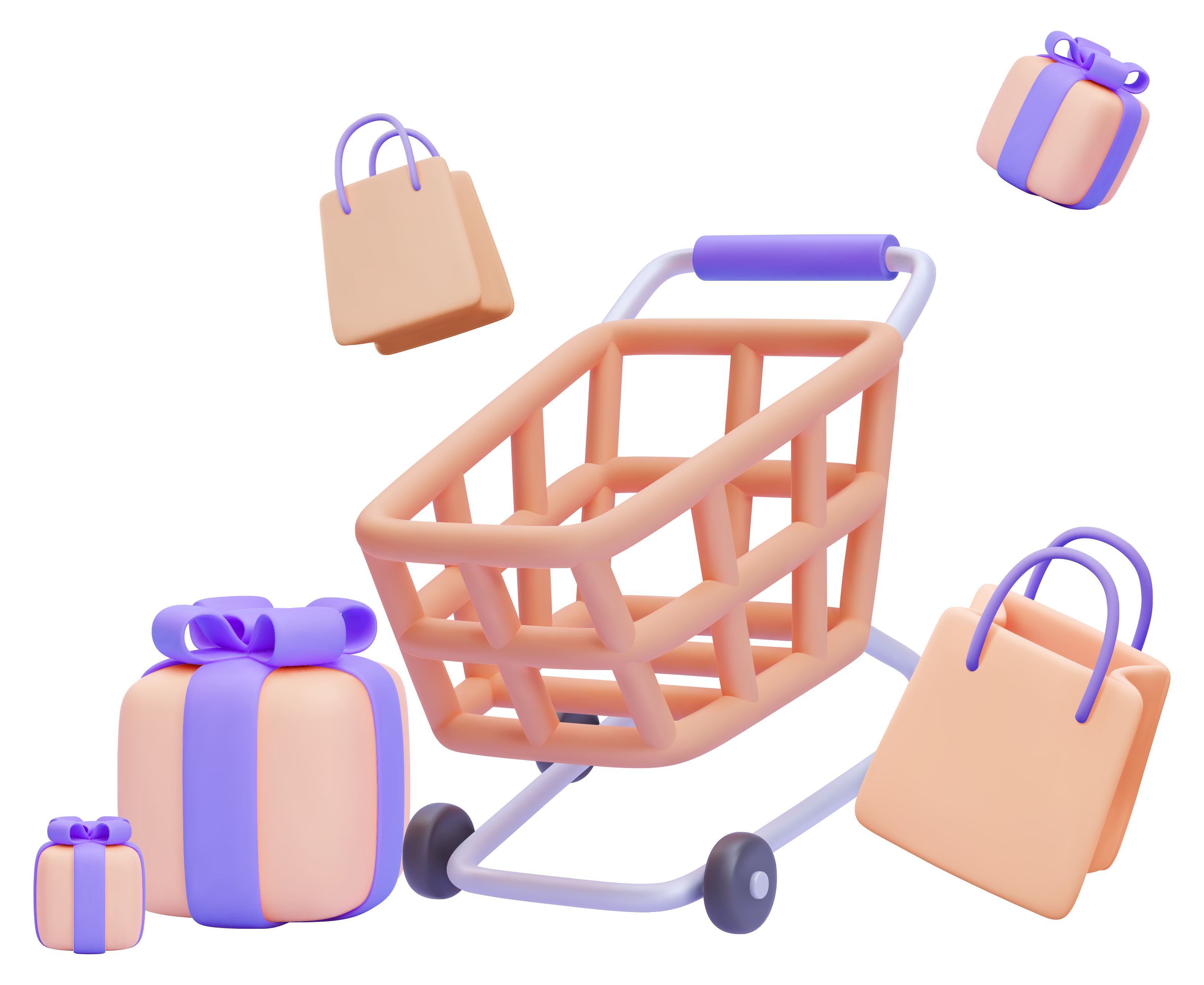 Readymade designs and skins
Our Exclusive Elementor


WooCommerce


Widgets
Your Woo Store is fully equipped with almost all the widgets you need. Customize your checkout and cart pages, integrate a menu cart widget for direct checkout, add exclusive products to your store, display products beautifully in grids and carousels or sliding styles, and more.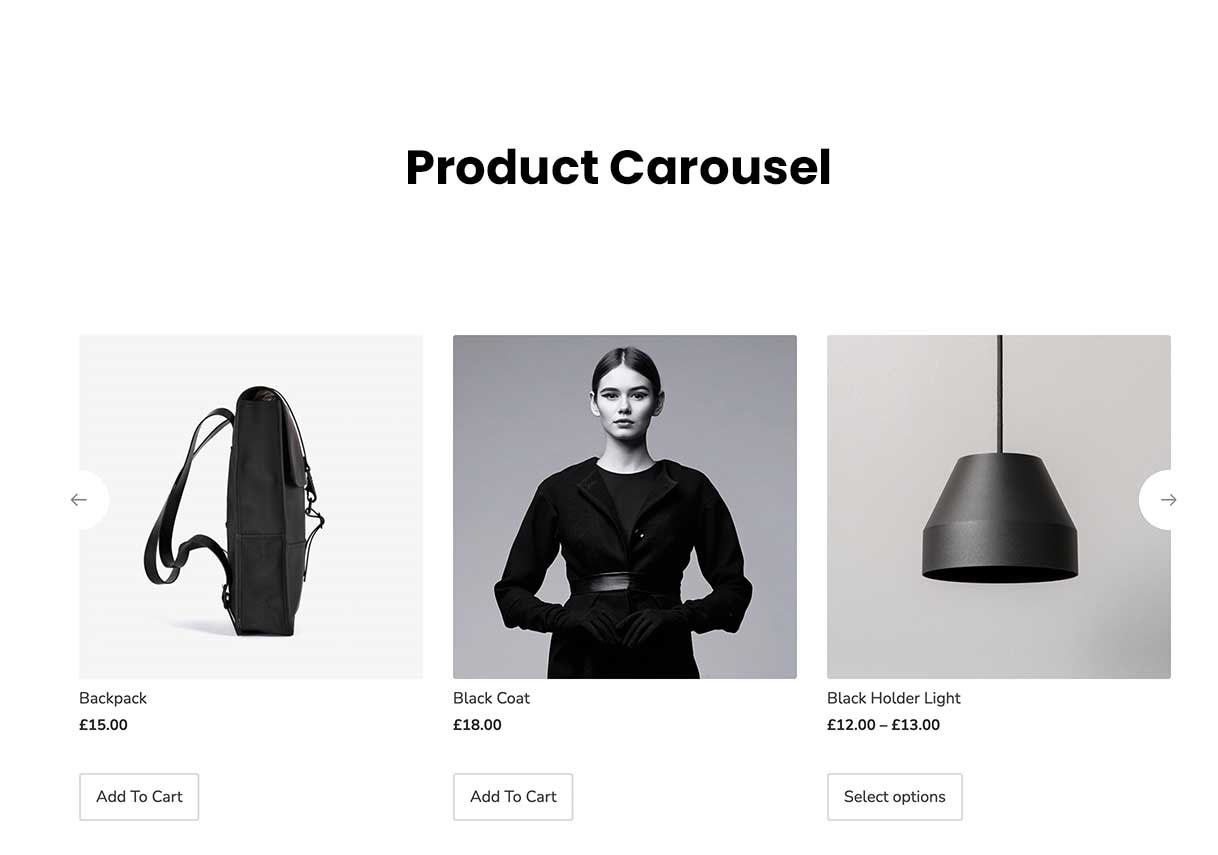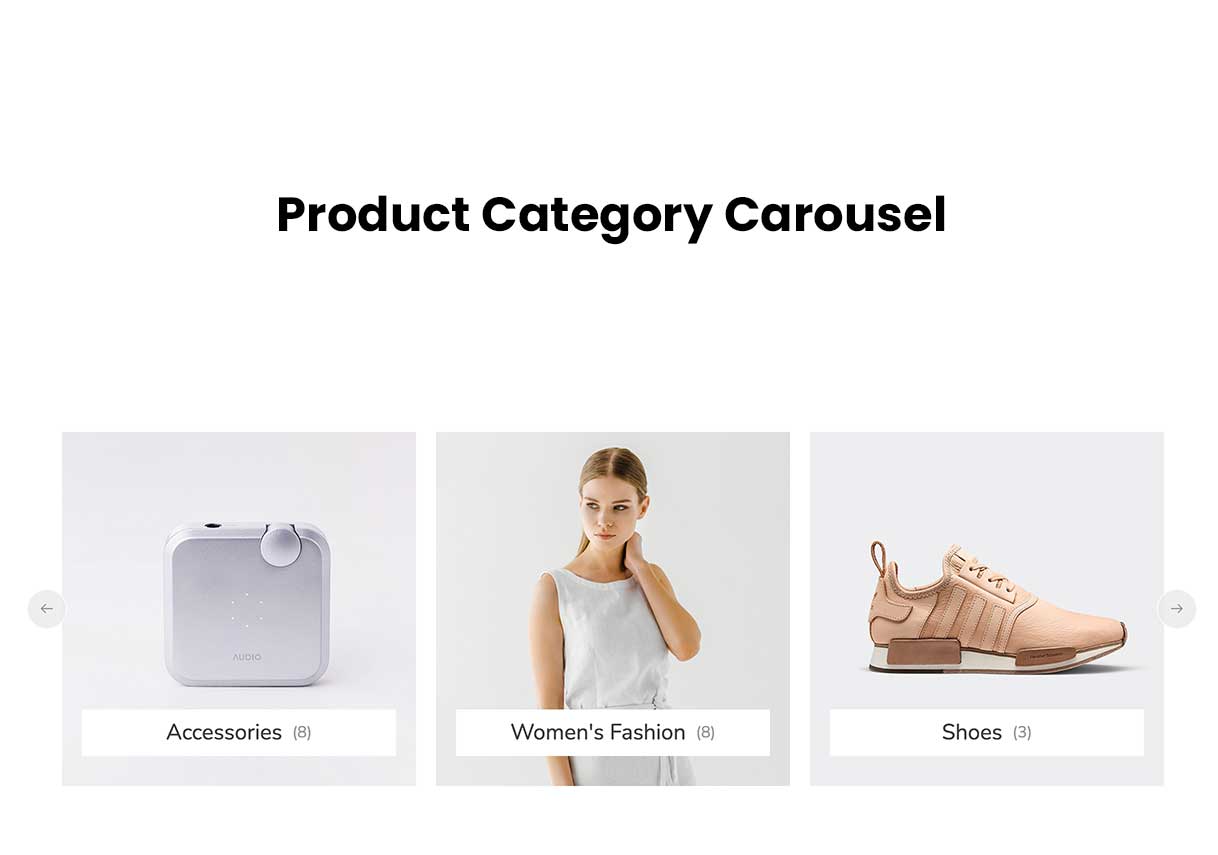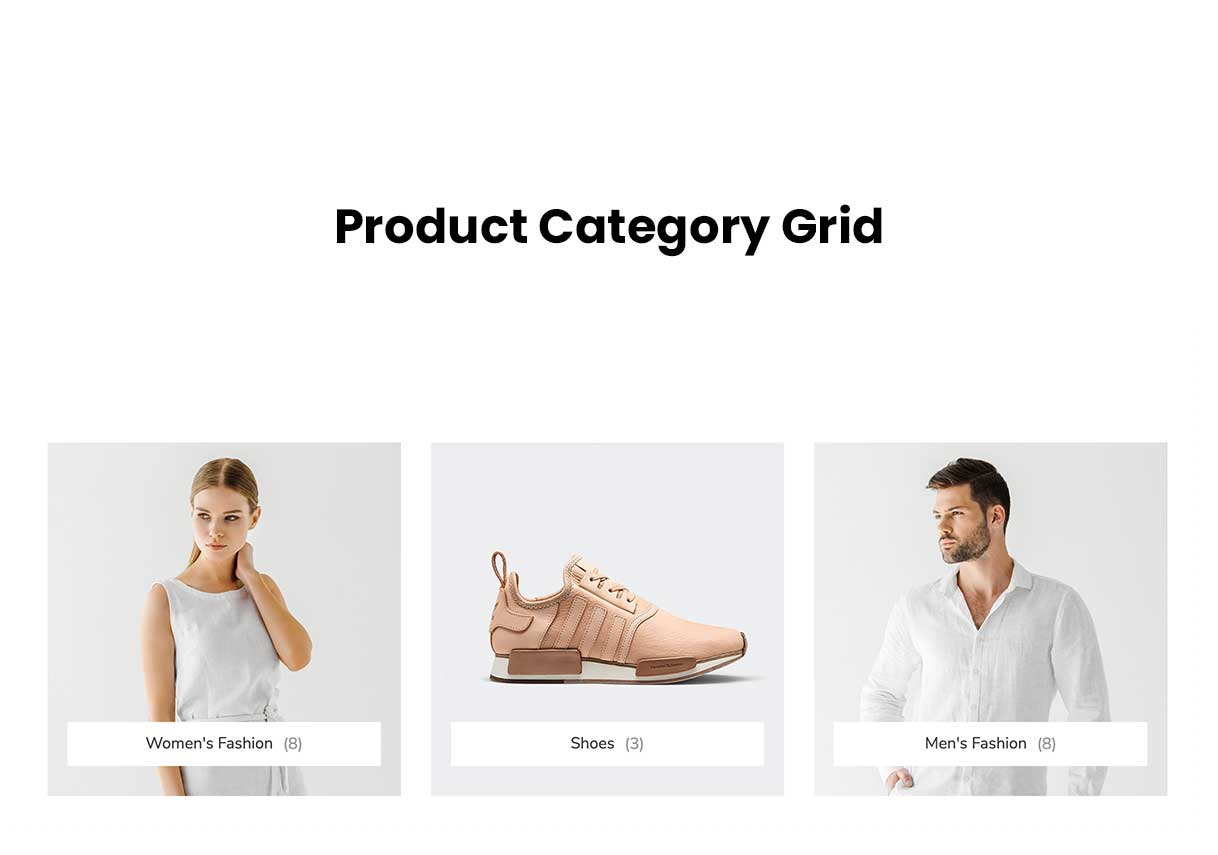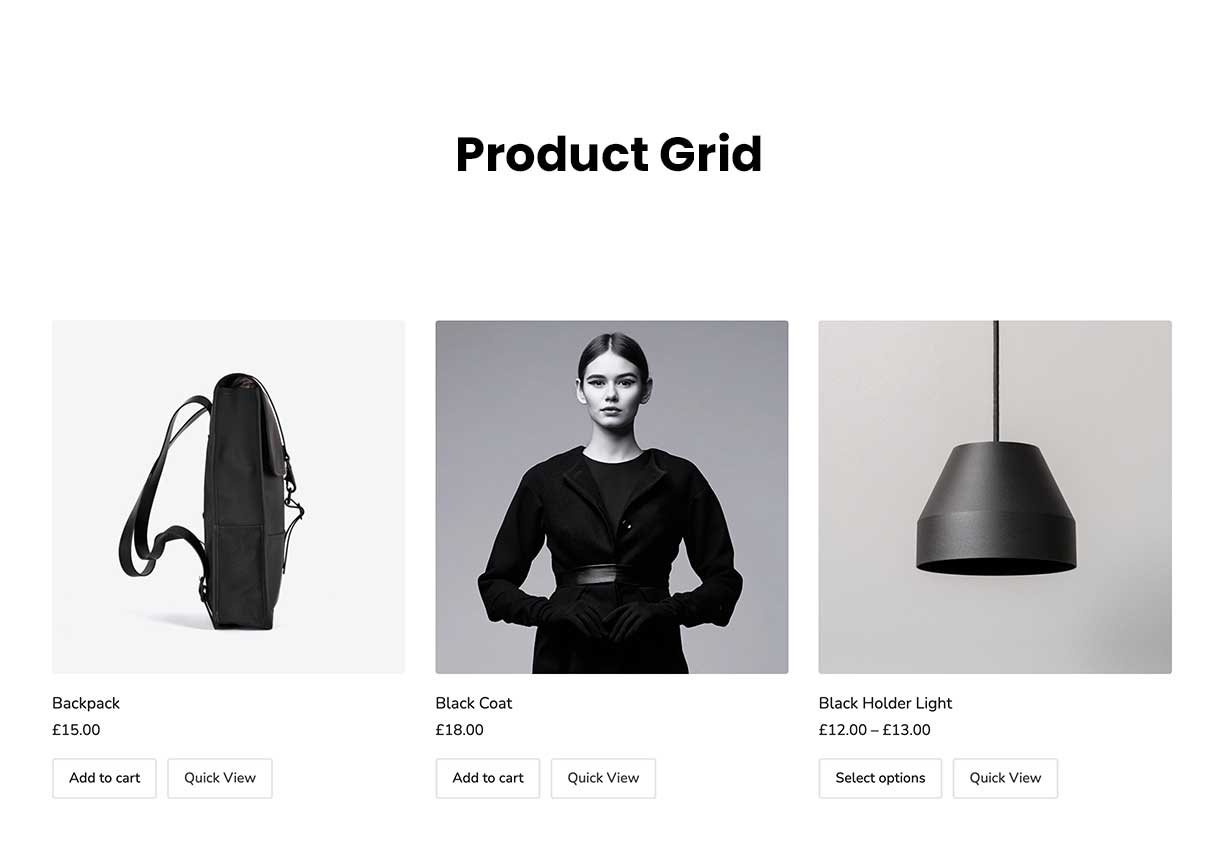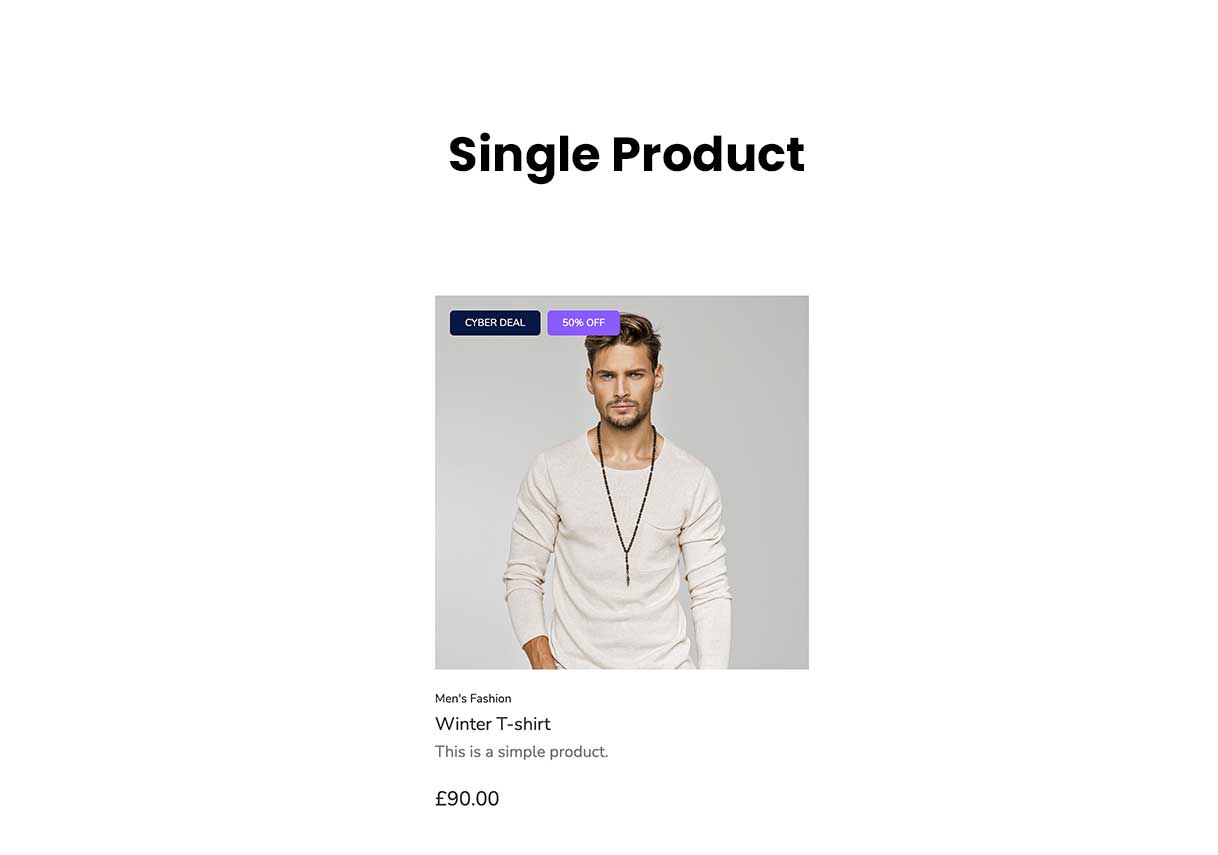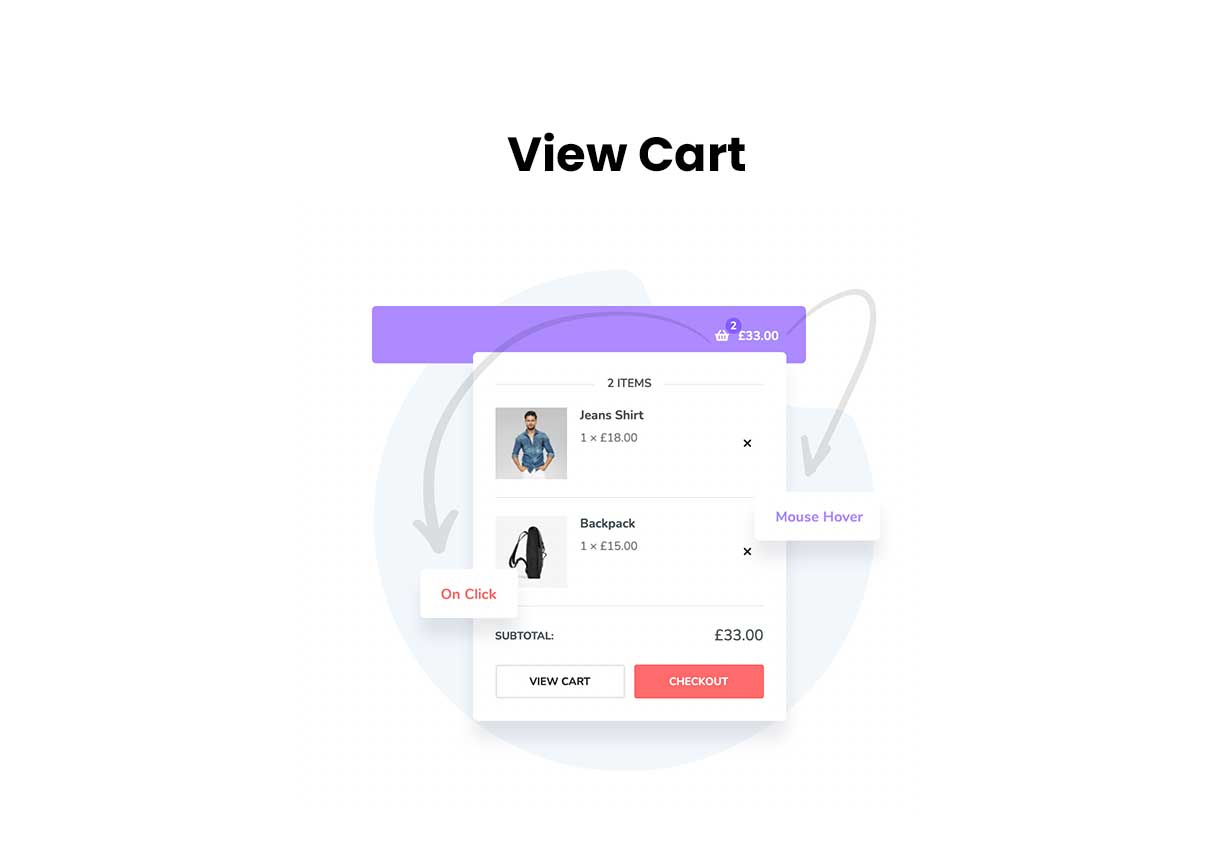 Elementor WooCommerce Product Grid Widget
You get 2 unique skins to choose from to display your WooCommerce products in our Elementor Product Grid Widget. You can customize each skin as per your need. Control column numbers, price, rating, quick view option, image size, cart button, exclusive badge text, and more. Also, get four preset styles to quick-start your designs.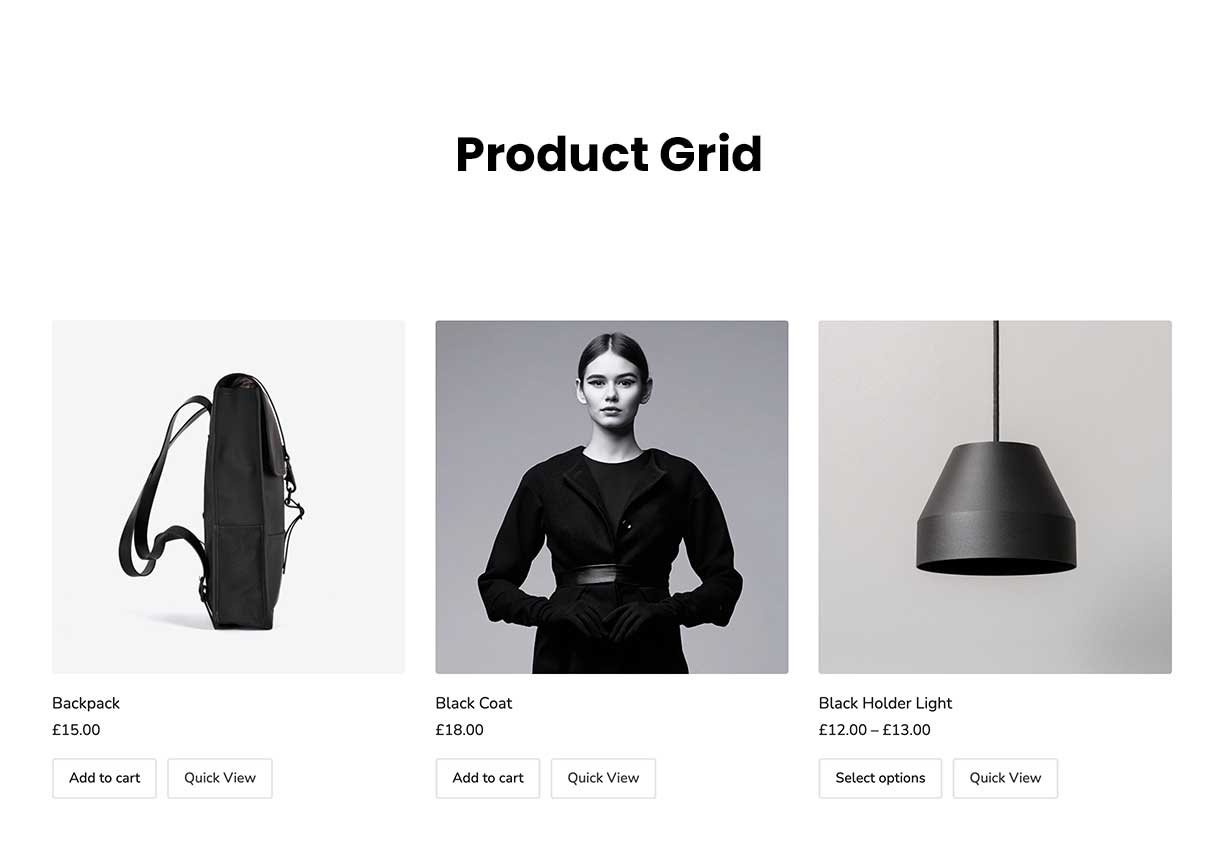 Elementor WooCommerce Product Carousel Widget
This WooCommerce Products Carousel Elementor Widget comes with three different skins and controls to show navigation arrows or dots, options for enabling rating and quick view, device-wise product number selection, as well as auto-playing the carousel. Create amazing product sliders with animation speed control and infinity loop control.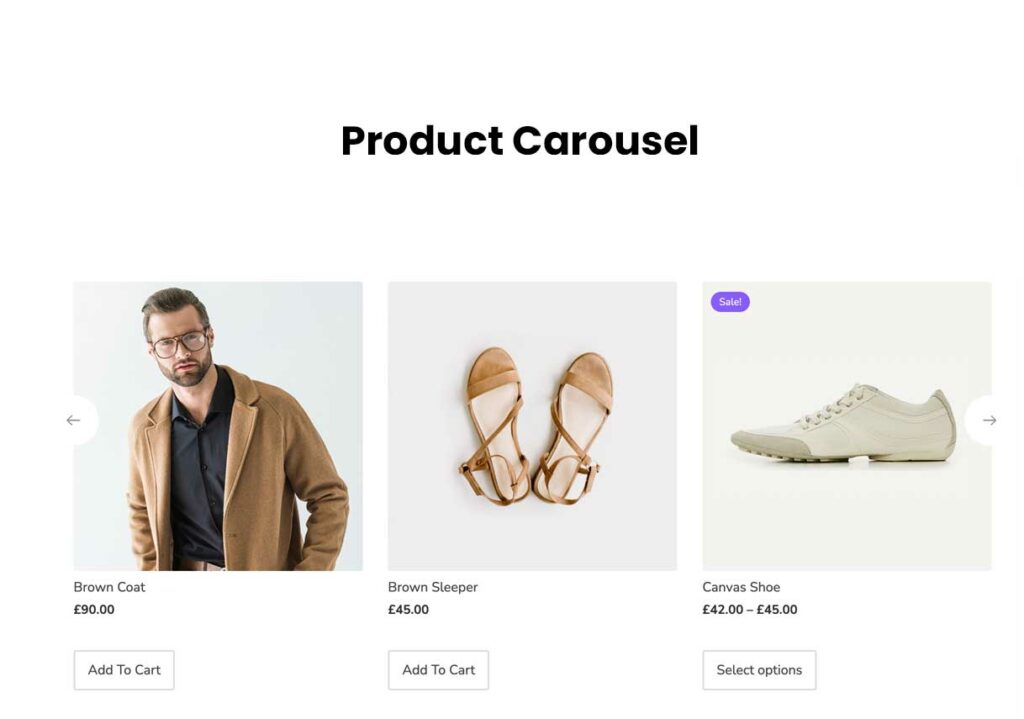 Elementor WooCommerce Product Category Grid Widget
Want to showcase your WooCommerce product categories in grid style? Our Product Category Grid widget for Elementor Page Builder will help you achieve this. You will get 2 skins and advanced query management, including type selection control and exclude & include categories. Enjoy device-wise column control, show and hide category feature images, image overlay control, product count number, and what not.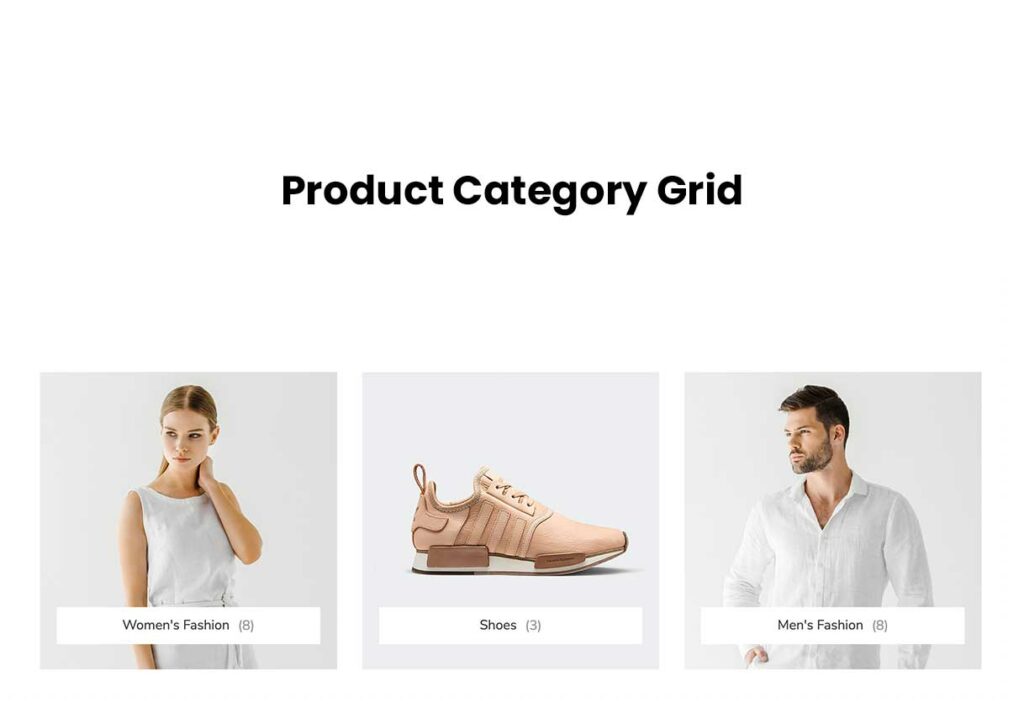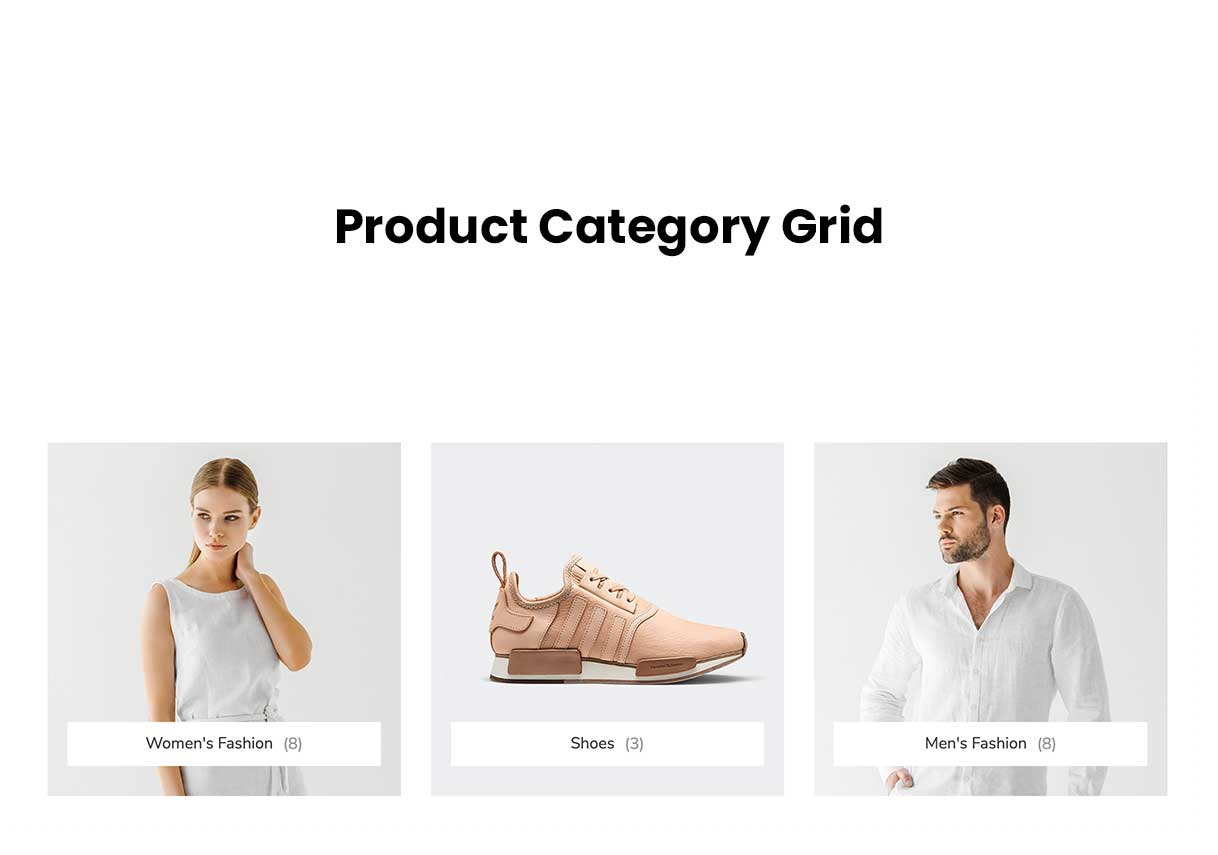 Elementor WooCommerce Product Category Carousel Widget
Need to show all of your product categories but not finding a good way? Use our product category carousel widget to showcase all your categories elegantly. It comes with 3 skins and controls to show navigation arrows or dots, options for enabling rating and quick view options. Get to control the number of products to show on different devices as well as auto-play the carousel. It allows you to create amazing product category sliders with animation speed control and infinity loop control.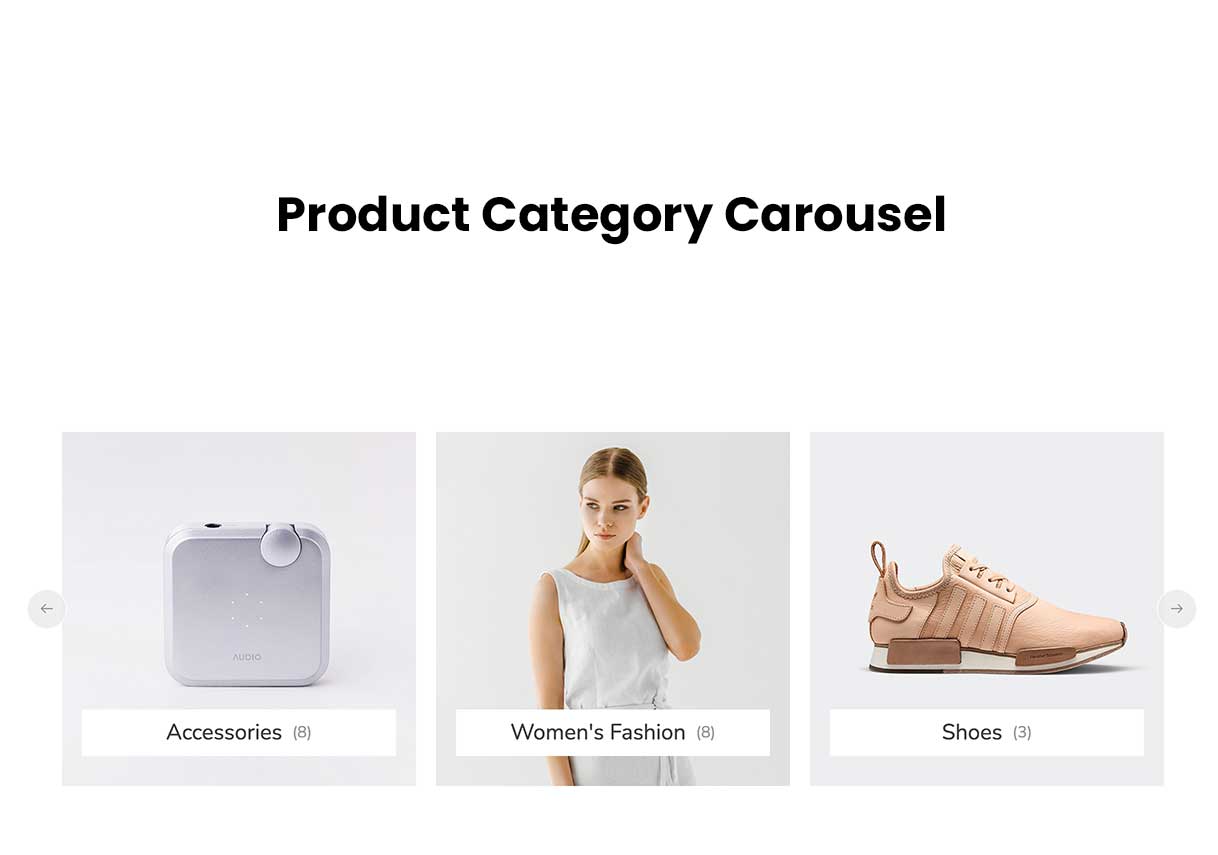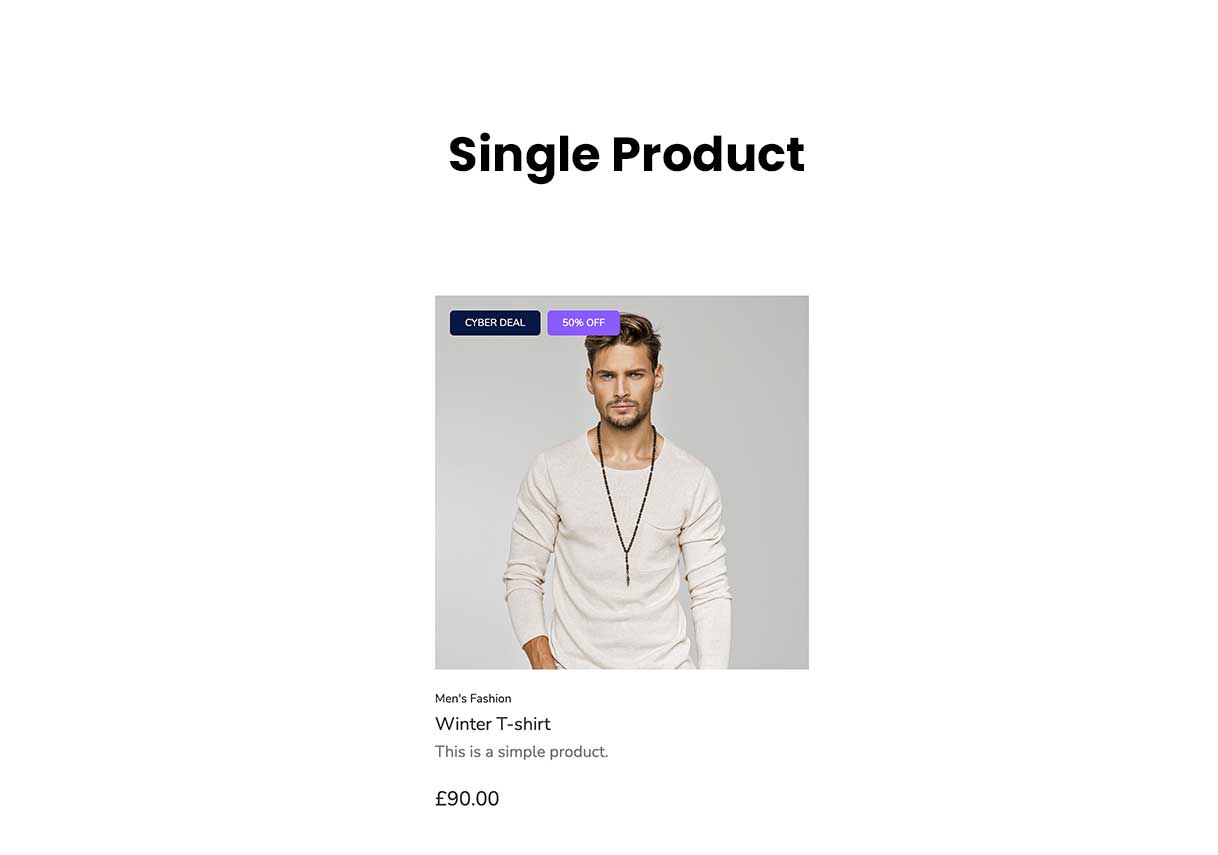 Elementor WooCommerce Single Product Widget
Elementor Single Product widget mainly showcases a featured product item in Woo Stores. You can select your desired item from the query panel. It has 3 unique skins with a handful amount of customization. Also get the option to set different feature images to grab user attention. Set different feature images on mouse hover effect.
Elementor WooCommerce Mini Cart Widget
Add gamification to your e-commerce store with the WooCommerce mini cart widget for Elementor. It will help you reduce the steps of your store's buyer journey, as your customers can manage their cart from here without leaving the product page or any other pages. Also, your users can directly jump over to the checkout page at any time using this mini cart section. Show them the live total order value and quick control to add or remove items from the cart. Needless to say, there are no limitation in customizations.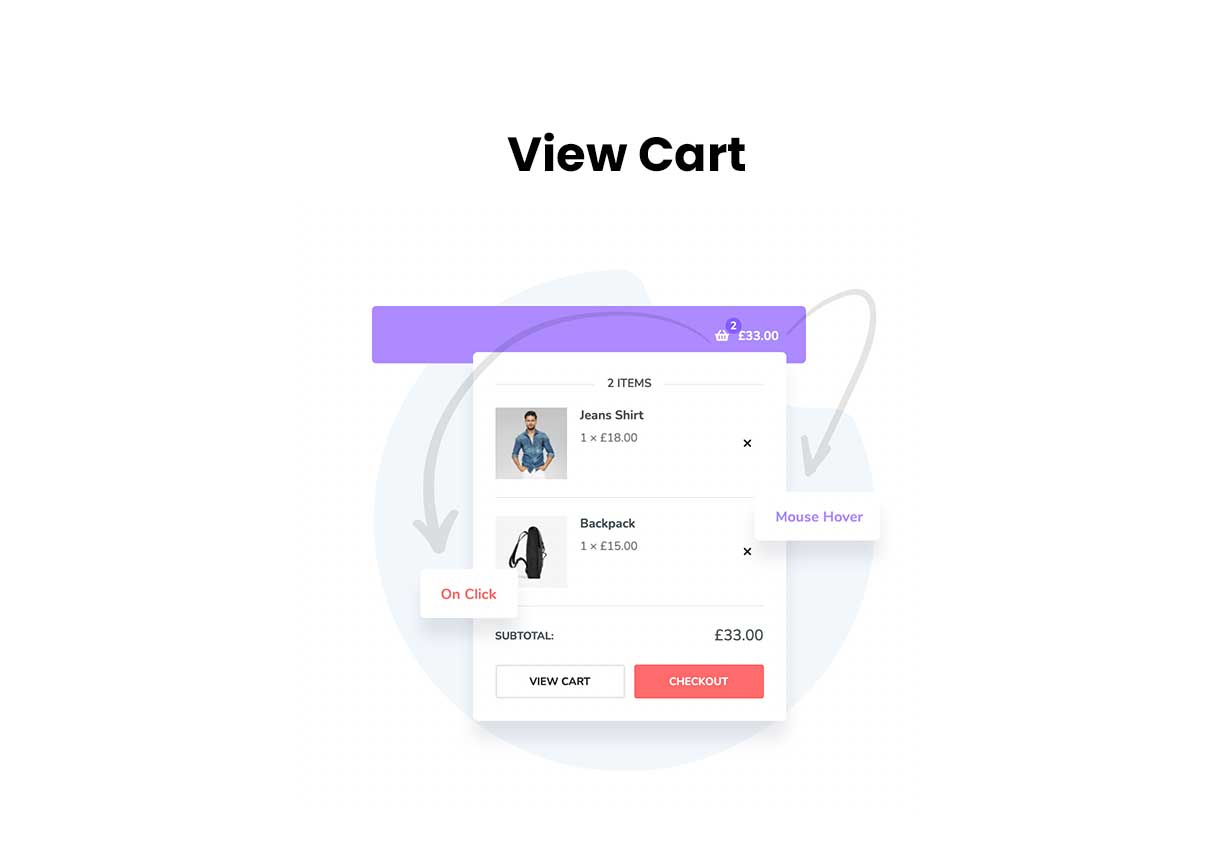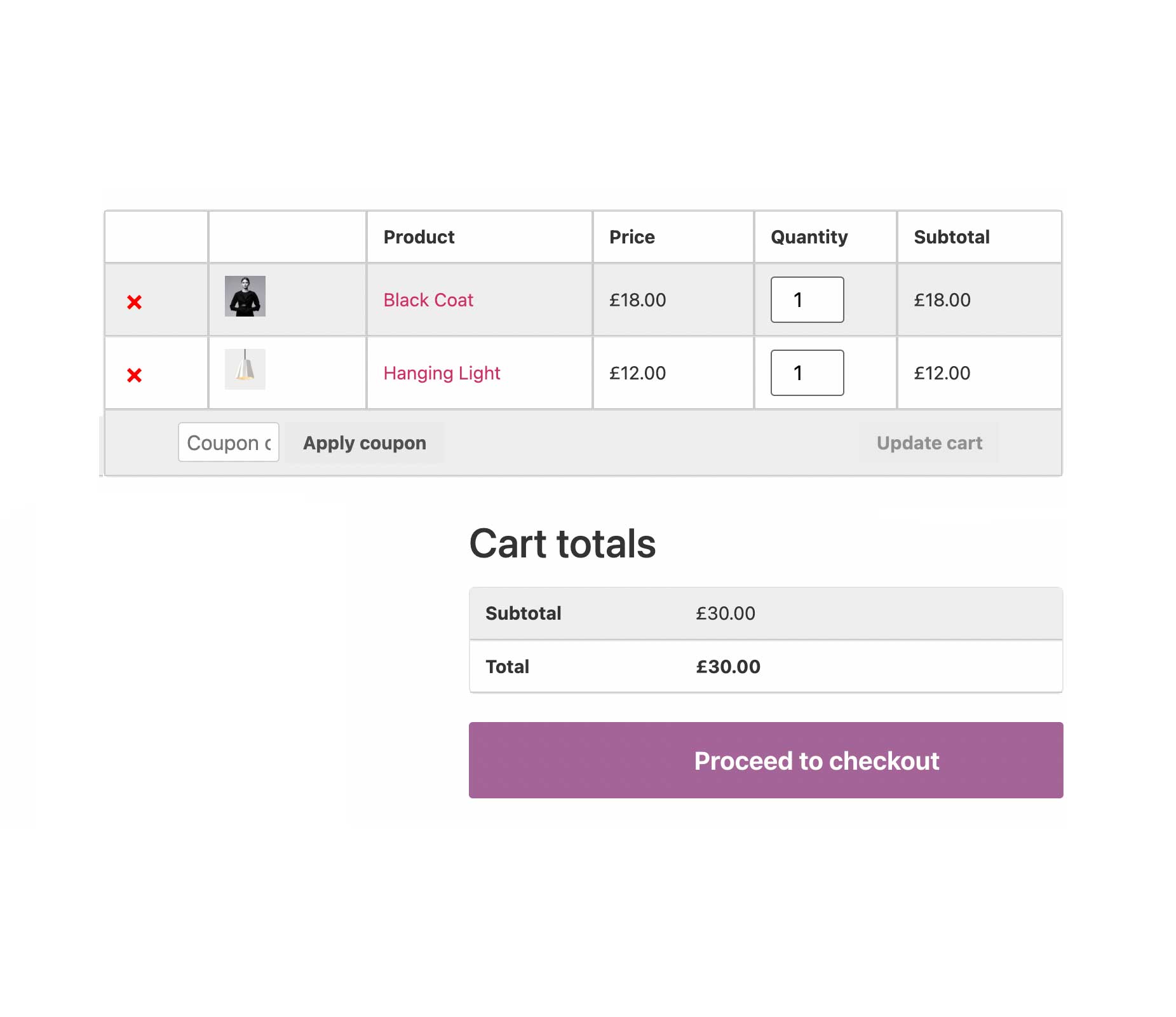 Elementor WooCommerce Cart Widget
If you feel fade up with the default styling of Woo Store's cart page, then our Elementor WooCommerce Cart Widget is for you. You can create a fantastic cart page by using our widget, as it has plenty of styling options. The cart page is essential for holding your buyers' attention till the end. So don't take risks. Use our WooCommerce Cart Widget and make your cart page stand out from the league and ensure more conversions.
Elementor WooCommerce Checkout Widget
Looking to enhance the appearance of your WooCommerce checkout page? Consider using the 'WooCommerce Checkout' widget from Happy Addons Pro. With this tool, you can easily customize the default checkout page of WooCommerce to create a more unique and attractive experience for your customers.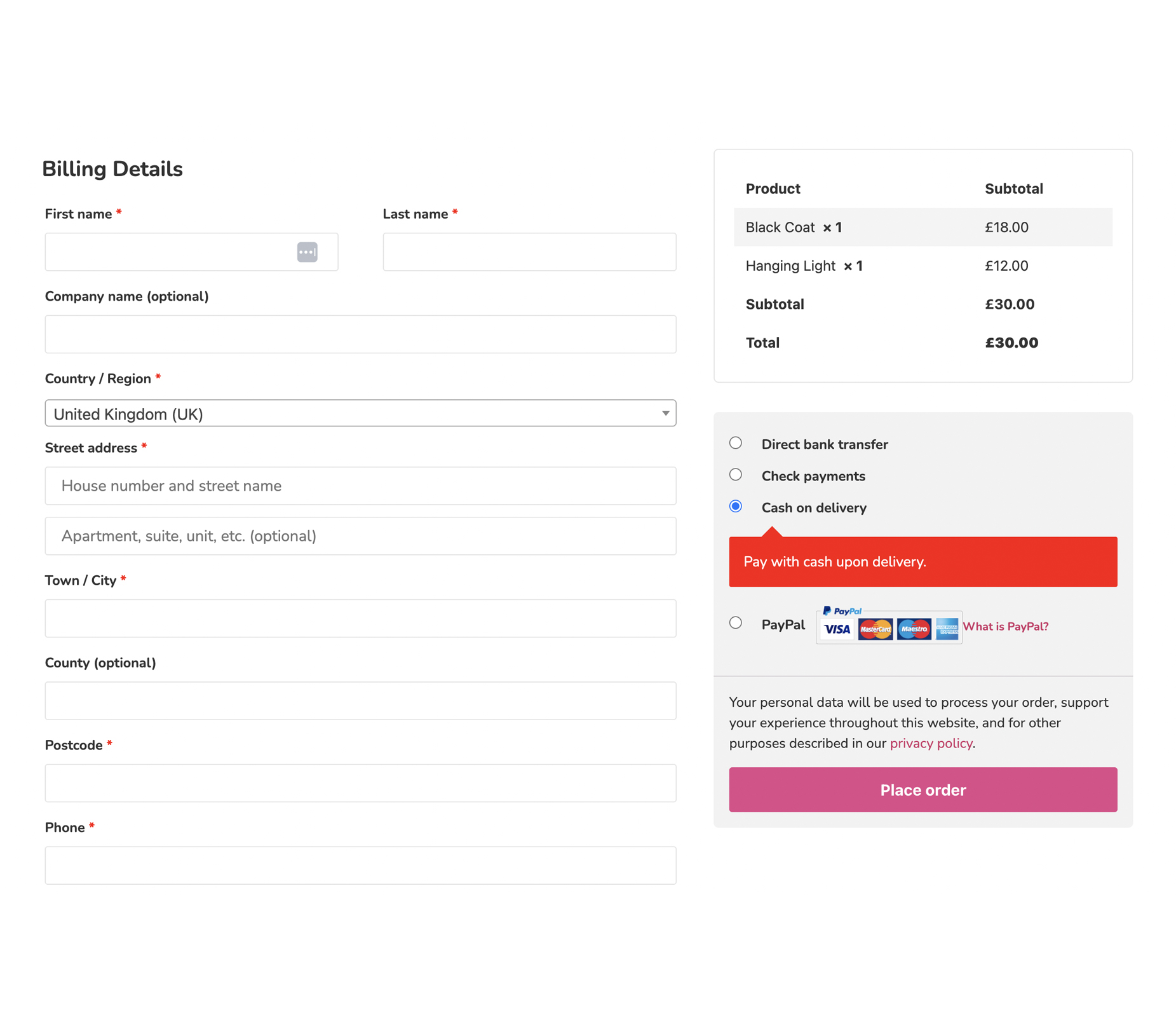 Supporting Elementor Widgets
For Enhancing your
Woo Store
Not just the dedicated Elementor Widgets for WooCommerce, also get other supporting widgets that have integrations with WooCommerce with your HappyAddons.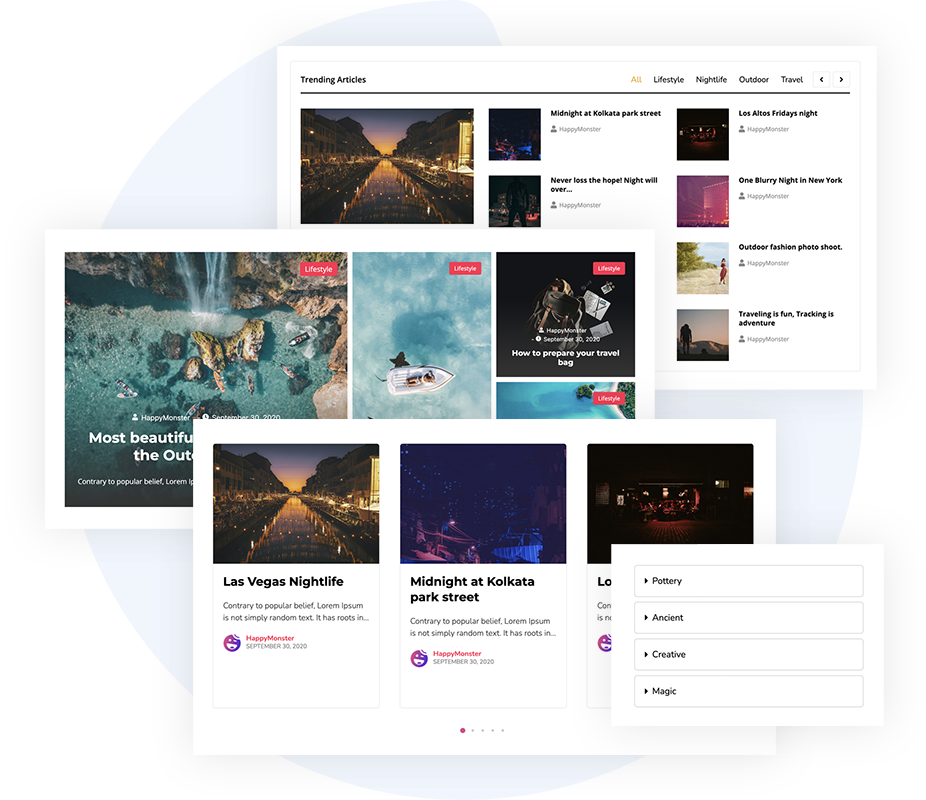 Elementor Post Widget
Of HappyAddons
Our Post Grid Widget, Post Tab Widget, Taxonomy Widget, Post Tiles Widget, Smart Post List Widget, and Post Carousel Widget have an advanced query system so that you can showcase your products smartly. It will broaden designing scope for your WooCommerce Stores.
Elementor Social Widgets to Make Reliable Woo Stores
Suppose you have social media pages like Insta, Facebook, or Twitter. In that case, you can use our Instagram Feed, Twitter Feed, Facebook Feed, Twitter Feed Carousel, Social Share Button widget, and Social Icon widgets to make your WooCommerce store reliable to your visitors.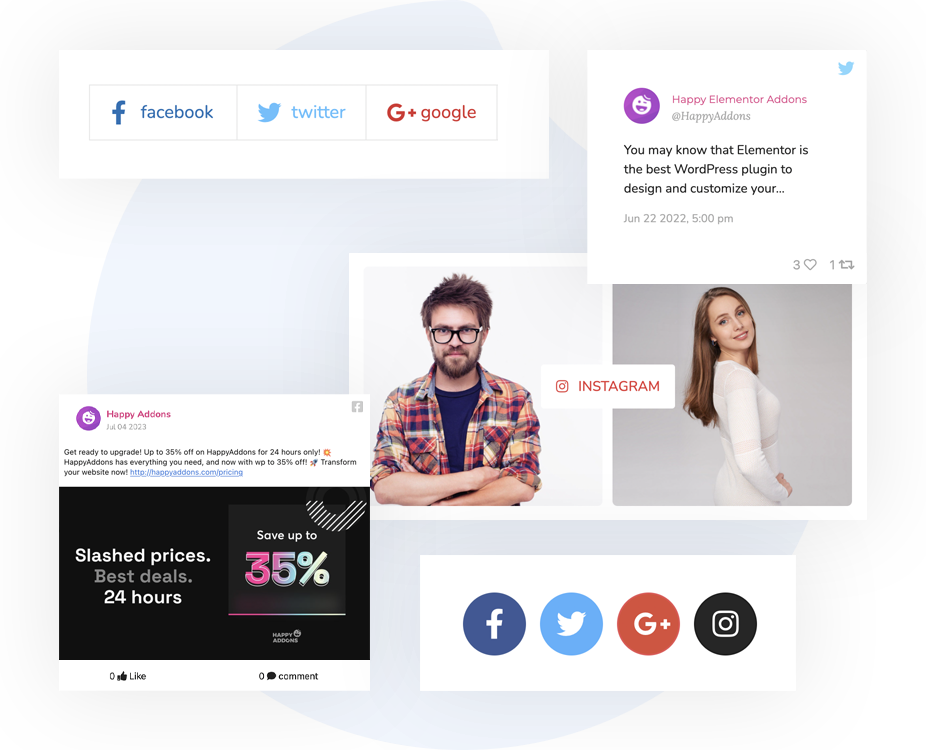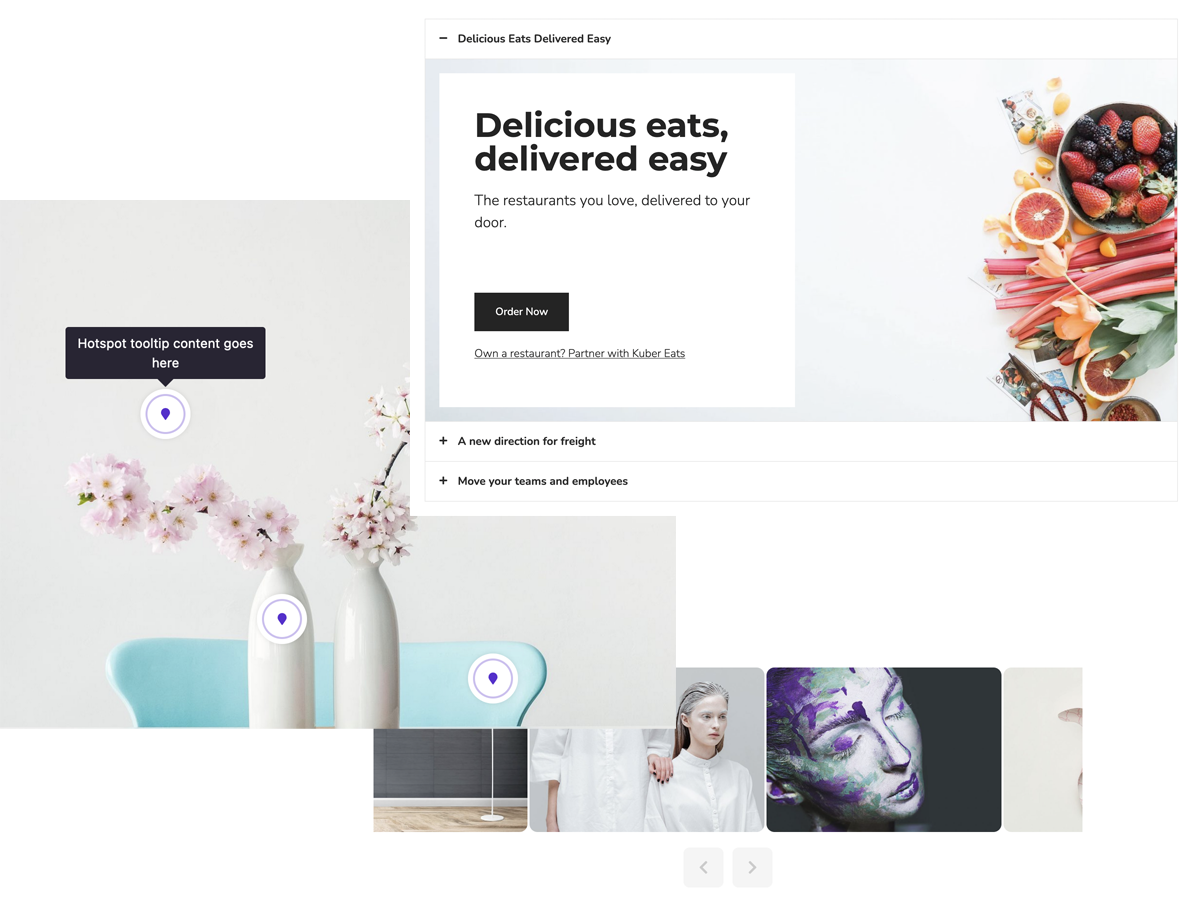 Interactive Elementor Widgets for Your Woo Stores
Some of our essential Elementor Widgets can make your WooCommerce store more effective. Like a Testimonial Carousel widget will help you instill more trust among your buyers. Or, the Image accordion widget can make amazing image accordion styles on product pages. Also, you can use our Hotspot image to make an interactive product page. Don't forget to use our Advanced Google Map Widget to navigate your visitors to your retail or physical shops.
Build a WooCommerce e-shop that sells more!
HappyAddons for Elementor Page Builder makes it easy to build your dream eCommerce website. Make your WooCoomerce stand out from the conventional designs using the premium widgets you need. Unlock an extensive design capabilities for your store.