Happy Elementor Addons comes with the ultimate template importer feature directly from your Elementor Editing Panel. Initially, we have released 400+ readymade unique blocks/sections for you.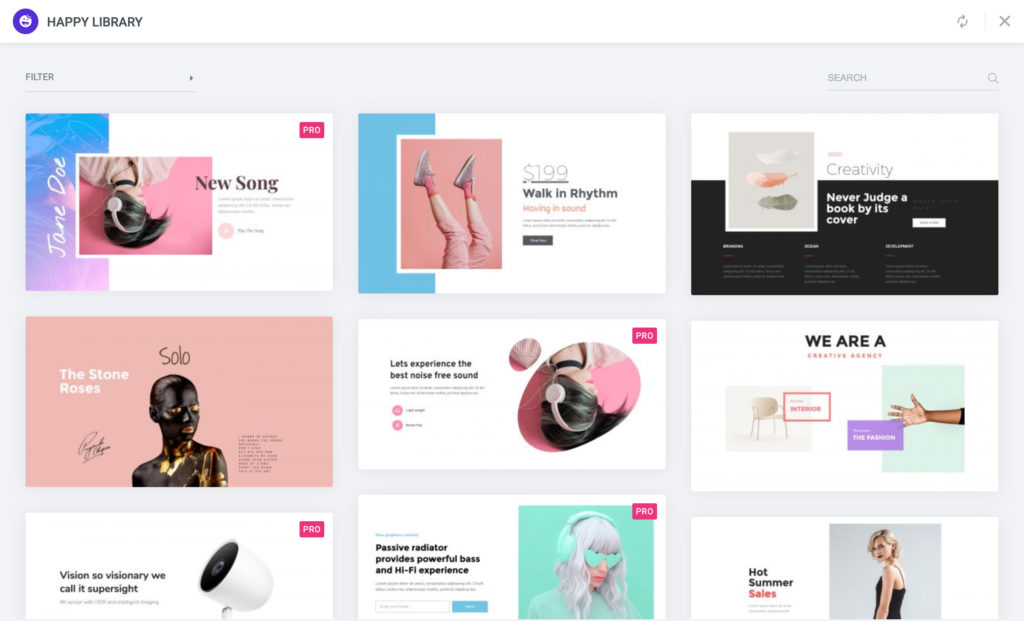 Design Elements According to Your Needs
Our template import feature has all the basic features of the Elementor Template Importer system. You can search for templates by the names of the sections or filter by page section category. These design templates boost your work 100 times than before.
Mobile Responsive Designs
In our template importer feature you will get an option to check the mobile responsiveness of the templates. Select the templates which cover all of your requirements and we will keep updating our template library. Here is a glimpse of our creations.