Are you bored with the typical shape dividers of Elementor? Want to give your website a special look? Get HappyAddons Free and activate it to unlock the plenty of new Shape Dividers within Elementor.
Shape divider is a modern graphic shape that you can use as a separator between sections on your page. You can use it as a design element and put it on the top or bottom part of your Elementor Backgrounds.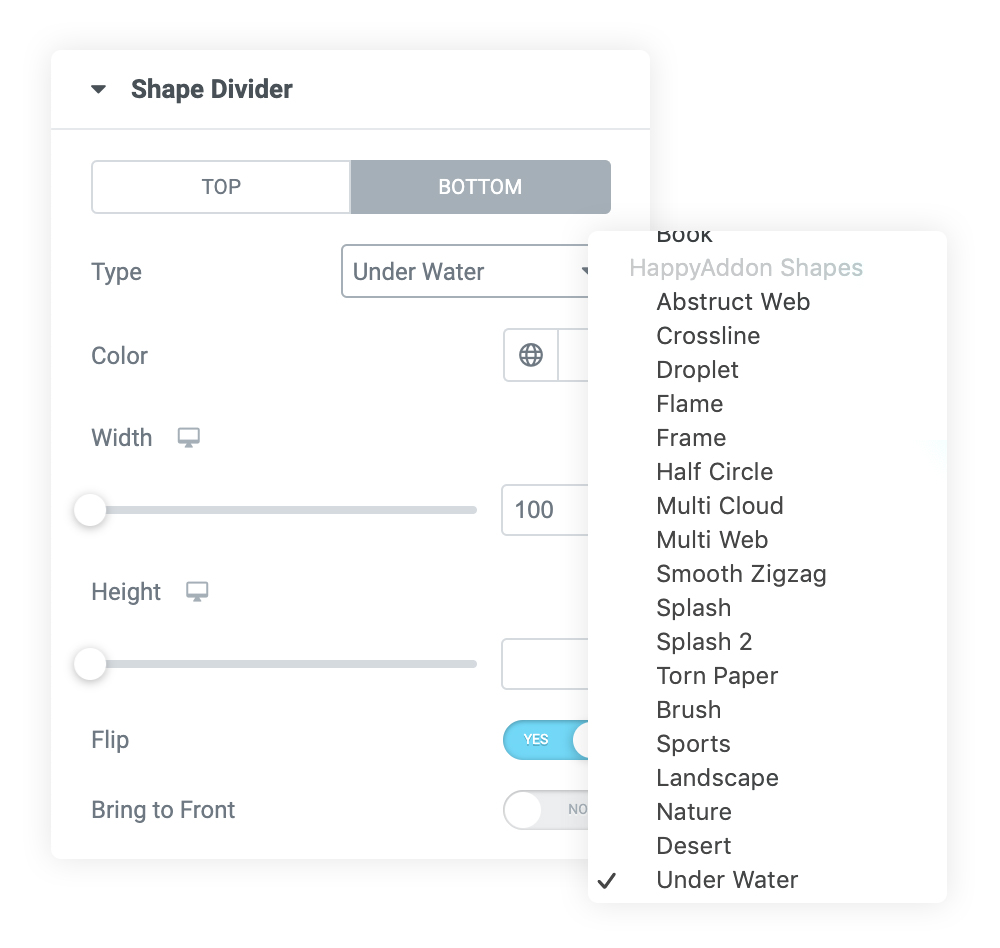 Why you need Custom Shape Divider?
Elementor Page Builder comes with a set of Shape Dividers. Now 5 million sites are actively using Elementor Website Builder. Unfortunately, the shape divider collections are still the same. We feel there is a need for more shape dividers to give stunning shapes in the sections' backgrounds of Elementor. And from that point of view, we have added 15+ new shape dividers within the Elementor Shape Divider feature. From now, you will get a new set of Shape dividers if you enable our HappyAddons Free Version.
HappyAddons is making 
your life easier
Why HappyAddons Pro is your ideal Elementor companion!
HappyAddons vs. The Rest: Unmatched Features and Stellar Support for your design journey