Whether you create a WordPress theme or plugin, it should solve customer problems. Then it will be called a great product. But if you can't reach potential customers with your product, people won't know about it. Ultimately, your product will not stay on the market for a long period.
To get rid of this problem, you need to create a perfect promotional plan to promote your WordPress products.
In this blog, we are going to talk about how to promote WordPress plugins and themes in the right way so that you can reach your target audiences.
Let's get started.
Different Promotional Plans That You Should Apply for Your Business
You've created a marketable WordPress product and you want people will purchase your product. To do this, you need to prepare a solid promotional plan and set appropriate goals.
Before preparing the promotional plan, you should know the major types of promotional methods. The main promotional methods are two types.
On-site Promotional Methods
Off-site Promotional Methods
Here we will mainly focus on off-site promotional methods but we will also cover the on-site promotional methods so that you can understand both.
9 Proven Ways To Promote Your WordPress Plugins/Themes
It's time to talk about the key promotional methods, both on-site and off-site. At first, we will talk about the On-site promotional plans that consist of 5 methods.
5 On-Site Promotional Methods
Make a Website: A dedicated website helps you to build brand value for your product and company. It also helps you to sell plugins in the premium plugin marketplaces.
Create Blog & Video Contents: Creating articles and video content can be a great way to attract potential visitors to your site. Make sure you generate fewer sales content and more information. It'll create more customer trust in your website and products.
Start an Affiliate Program: The best way to sell a product is to pass it on to your customers. By launching an affiliate program, you can begin to offer your customers exactly that feature. If you pay an affiliate bonus for each sale, existing customers will want to mention your product even more. However, to start an affiliate program, you must first acquire a small to medium customer base.
Focus on Social Media Marketing: In this modern day, social media is a place where people spend most of their time. If you can consistently reach your target audience with relevant and on-point content, you will definitely get more traction than you would expect.
Utilize Email Marketing: Collecting email leads from your users (via popups, opt-in forms, or other methods) will allow you to communicate directly through their inbox. Email marketing has the single largest ROI, a staging of 4200% ($ 42 per $ 1 cost).
All on-site promotional methods are of course strategy but do not always have a direct impact on sales and increase brand value. There is no denying the importance of off-site marketing for promoting effective plugins, reaching out to potential customers, building a good reputation in the industry, and increasing the authority of your website.
4 Off-Site Promotional Methods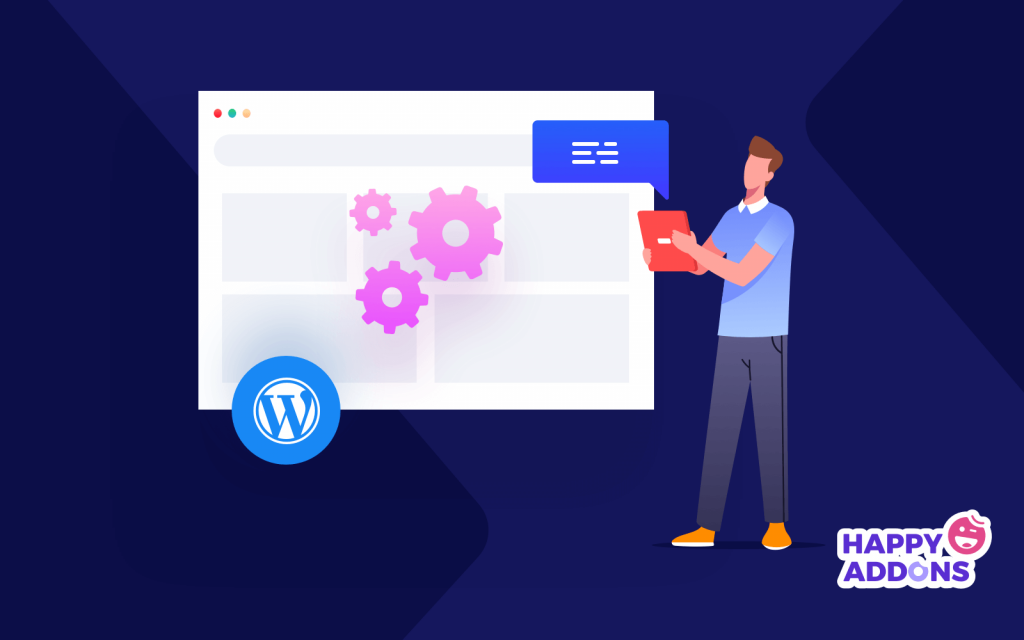 You have to be consistent about off-site promotion if you want to create a product that will keep you on the market in the long run. While on-site promotion can form the basis for promoting your product, off-site promotion enriches your WordPress product and helps it reach its true potential.
Here are the major off-site promotional methods that you should follow –
Outreach to Other Website Owners
Take Advantages of Different Plugin Directories
Write Guest Posts
Get Your Product Reviewed
Why each of these promotional methods is important (supported by data) we will go deeper and share practical tips from successful plugin and theme developers. Now we'll show you how you can go about the promotional method.
1. Outreach to Other Website Owners
Outreach can bring many more opportunities to people. However, we will mainly focus on these two results. Let us now explain the importance of outreach for the two reasons mentioned above.
Outreach to Niche Related Website Owners
One of the main reasons to reach out to other website owners in the same industry is to get backlinks to your website.
Getting quality backlinks will send a great picture of your site to a search engine. Google is constantly rolling out new updates to their algorithms, however, the importance of backlinks is one aspect of the ranking factor that is still highly relevant.
Primarily WordPress product owners should look for backlinks from websites that cover similar topics, or quality WordPress resource blogs. Because they are relevant to your industry. They will also send you a relevant audience that is highly motivated to buy the product.
Outreach to Industry Influencers
An influencer can be either a top blogger or a well-known person. Influential people usually have a large audience who believe in the judgment of influential people. This makes effective outreach a great way to promote your WordPress products.
Follow the below steps when you reach out to an influencer:
Know What Your Goals Are: First, set a plan of action and purpose for an effective marketing campaign.
Identify the Right Influencers: The next step will be to find the right influencers for that specific goal.
Build a Relationship with the Influencer: After finding the right influencer, the influencer will eventually be contacted. Try to build a good relationship with the influential and offer your proposal.
Get the Influencer Involved in Strategy: If the influencer agrees with your proposal and decides to promote your product, the next part will be to involve the influencer in your plan. Don't expect the influencer to say or do anything biased about your product, but discuss to express an honest opinion about your product.
Evaluate the Process: Set the tracking method to evaluate the results of the influential campaign.
2. Take Advantage of Plugin Directories
There are several plugin directories that host WordPress plugins, both free and premium. You can sell your product to premium plugin directories, but they will reduce a significant commission from every sale made through their platform.
However, you can also use plugin directories like WP Hive that host WordPress plugins for free.
It helps your audience to get more insight into your plugins. You can gain a highly targeted visitor to your website simply by promoting your plugin with the directories.
3. Write Guest Posts
Writing a guest post can be an easy way of promoting WordPress products that are highly effective for beginners. Even if you can publish a blog on your new website any day, it is very difficult to rank content that is for sale on Google. There are three major benefits to publishing the same content you write on a popular website (if they allow it).
Get quality backlinks to your website
Increase your website authority
Boost your site traffic
Promote your product
Improve brand value for your product
4. Get Review Your Product by Professional
WordPress now powers over 43% of all websites in the world. This makes it the easiest way to create a website. A large number of people using WordPress are constantly looking for advanced tools and ideas to take their website and business to the next level.
That's why top WordPress resource sites get thousands of visits every month.
If you are able to contact the best WordPress blogs to write a product review on your WordPress plugin or theme, it will help you reach thousands or even millions.
Use WP Hive To Promote Your WordPress Product

WP Hive is a free WordPress repository that has dedicated pages for each plugin uploaded on the official WordPress.org. It shows the detailed insight of a plugin such as memory consumption, major errors, active installation, page speed, file sizes, and other necessary information.
You can also compare two plugins side-by-side and know which plugin performs better technically.
If you have a new plugin/theme and want to reach thousands of potential customers then the WP Hive team will meet your goal. They have an affordable pricing plan for reviewing your WordPress product.
However, you can learn about WordPress and its surrounding by reading their resourceful blog. They also allow guest posts. You can send your quality content to them and publish it on their site.
Are You Ready to Take Your WordPress Products to the Next Level
If you want to keep your WordPress products on the market for an extended period, you need to prepare a clean and flawless marketing plan to promote your products.
In this blog, we've shown some proven ways of promoting WordPress products. We also talked about the importance of the plugin directory and discussed how WP Hive can help your product promotion.
If you have any queries about this blog, you can write to us in the below comment box. Please share this post to your social channels and help others to learn something new about WordPress.