Black Friday is around the corner and people are waiting for this festival to grab the best product deals. That is why giving an attractive look to your website during this festive season is very necessary. But, creating a whole new landing page might be difficult in a short period of time.
Don't worry. By using Happy Elementor Addons Black Friday Landing Page templates you can easily develop a whole new landing page in a few minutes.
In this todays' blog, we are going to show how to boost your website design using Happy Addons' templates during this festival season.
Before we go let's talk about why it's necessary to change your website landing page design.
Importance of Re-designing Your Website During Black Friday & Cyber Monday Festival
Having a well-design website is one of the major checklists if you are running an online business. Most importantly, you have to make sure that your website remains up-to-date to boost your sales. That is why you need to redesign your website or make a new landing page during the Black Friday festival.
As you know most online product & service-based businesses promote special deals during the festival season like Black Friday. This is why you should decorate your website during Black Friday & Cyber Monday festival days.
Here, are some reasons why should change your website design during the festival season.
Elementor Black Friday New Seasonal Kit is Already Here!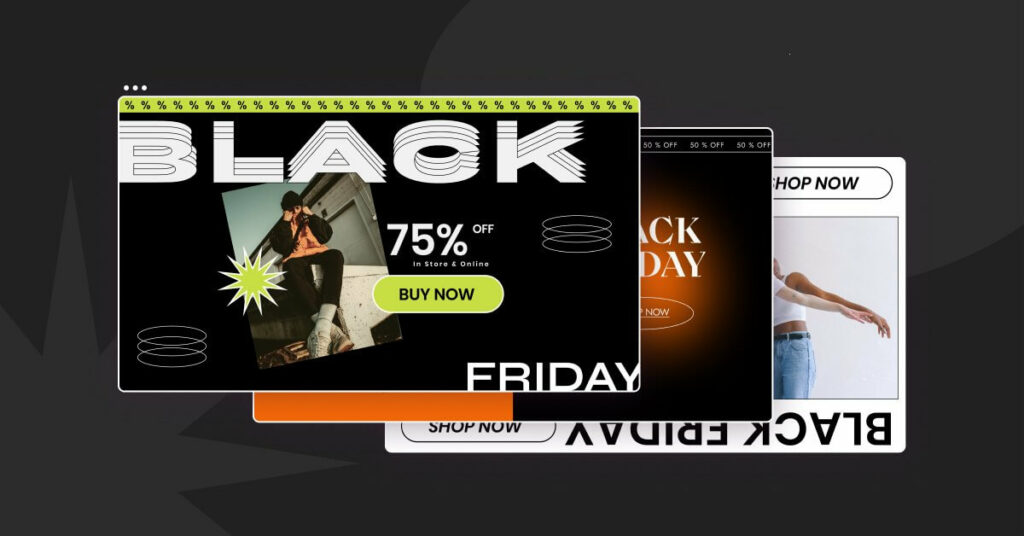 To make this Black Friday more enjoyable, Elementor has launched a New Seasonal Kit that includes landing pages, sections, pop-ups, and vector assets. All these design elements are made by the Elementor team so that one can easily use them on their website to ensure more sales and conversions.
New Elementor Black Friday Seasonal Kit offers:
3 Landing pages
6 Sections
6 Popups
A collection of stickers & animations
You can only get these ready-made Black Friday landing pages and sections if you have Installed Elementor Pro on your site.
However, if you are looking for templates that are outside of the box then you can go with Happy Addons, the fastest Elementor Addons on the market. It's very easy-to-use, flexible, and comes with tons of advanced features and widgets that can easier your website design journey.
Also, you'll get several festival landing page templates & blocks. Moreover, you can use free Black Friday and Cyber Monday design blocks, templates to decorate your site.
Most importantly, these templates and blocks are easy to customize and can be used for multiple purposes.
Now let's see how you can use the Happy Addons templates to design your website according to the Black Friday theme.
Use Happy Addons Black Friday Landing Page Templates to Decorate Your Website for the Festive Season
In the following part of our blog, we'll show you how to use Happy Addons Black Friday Templates with ease.
To work with Happy templates, you need to Installed & Activated the following plugins:
If you are new to Elementor check this Step By Step Guide For Beginners.
Make sure you've installed and activated the Happy Addons Free & Premium version of your website.
Step 1: Click Happy Addons Template Library Iocn
First, you need to create a new page or open the existent page where you want to design your Black Friday landing page.
Here, we've created a new page and opened the page into the Elementor Editor Panel. First, you need to click there Happy Addons' Template Library Icon to open the template library.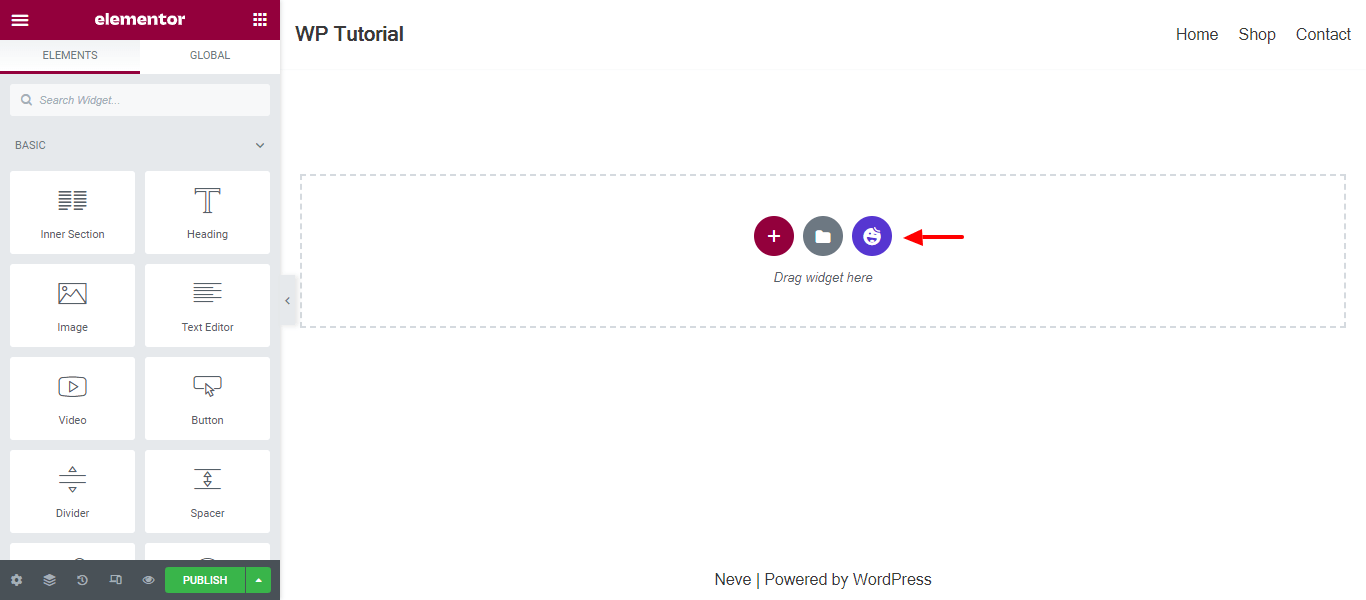 In the following modal popup, you'll get all the stunning premade Blocks & Pages created by the Happy Addons team.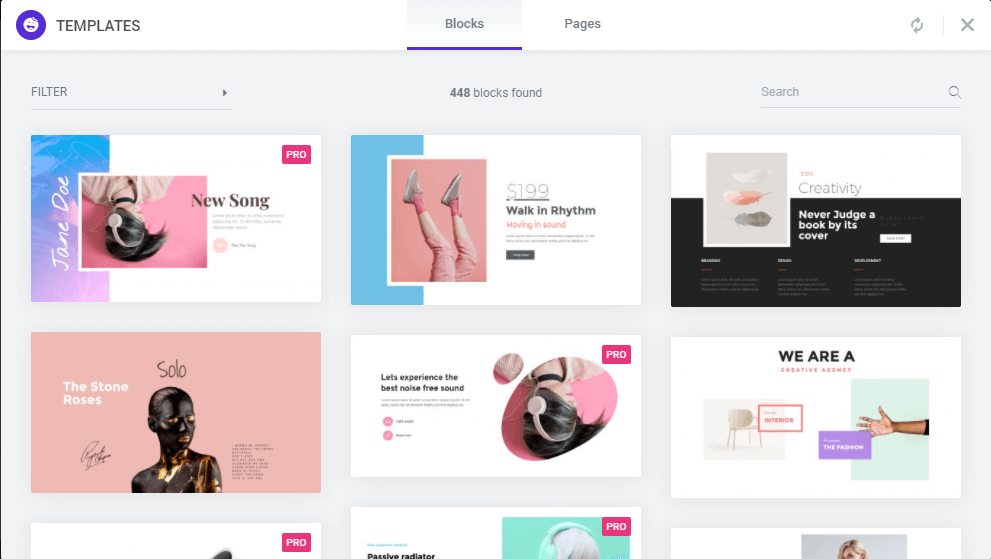 Step 2: Install Happy Addons Black Friday Template
To Install the suitable Black Friday Template, you need to..
Click the Page tab
Select the Black Friday from pages list
Find & Install the suitable landing page to your site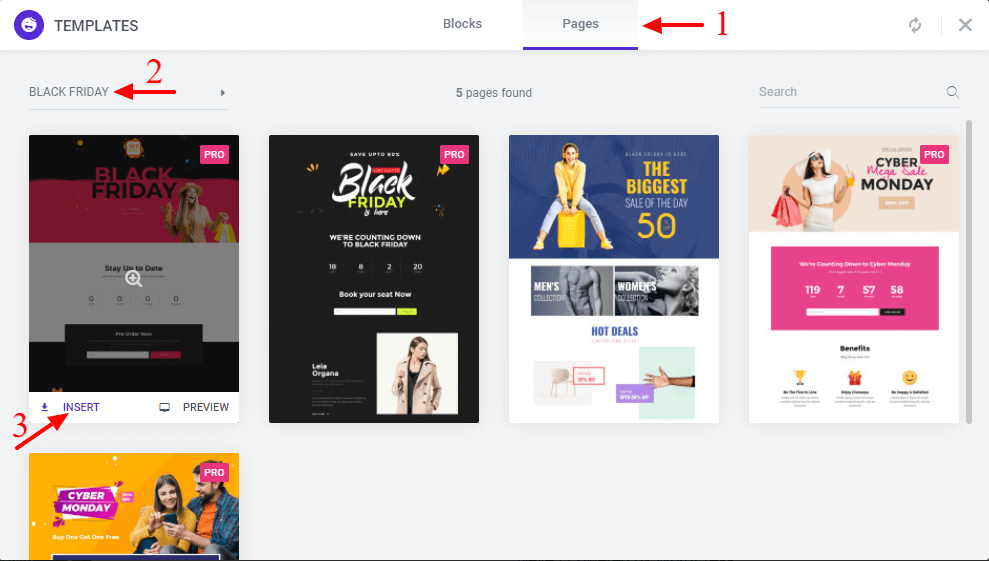 Wait for a while to finish the installation process. And finally, you'll get a page design like the following image below.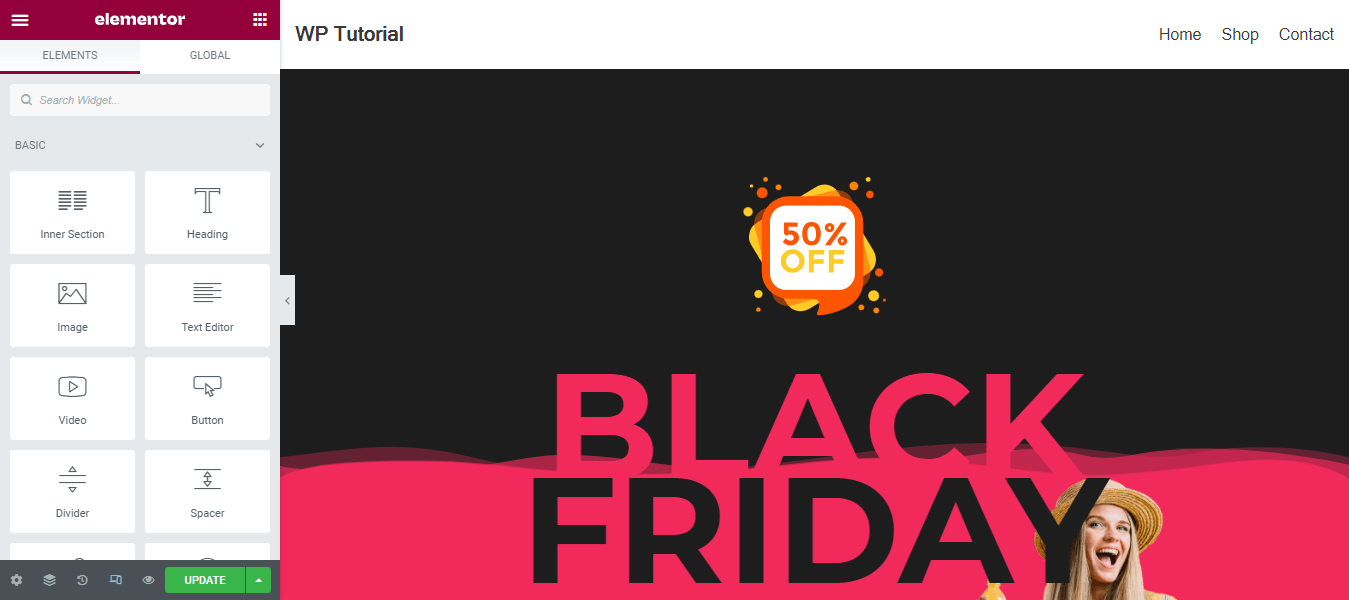 Step 3: Set Black Friday Campaign Deadline
It's time to set a proper timer for the Black Friday deals. You can find the option right below the hero section of the page. Click on the section and set the time in your own way. You can see the image below.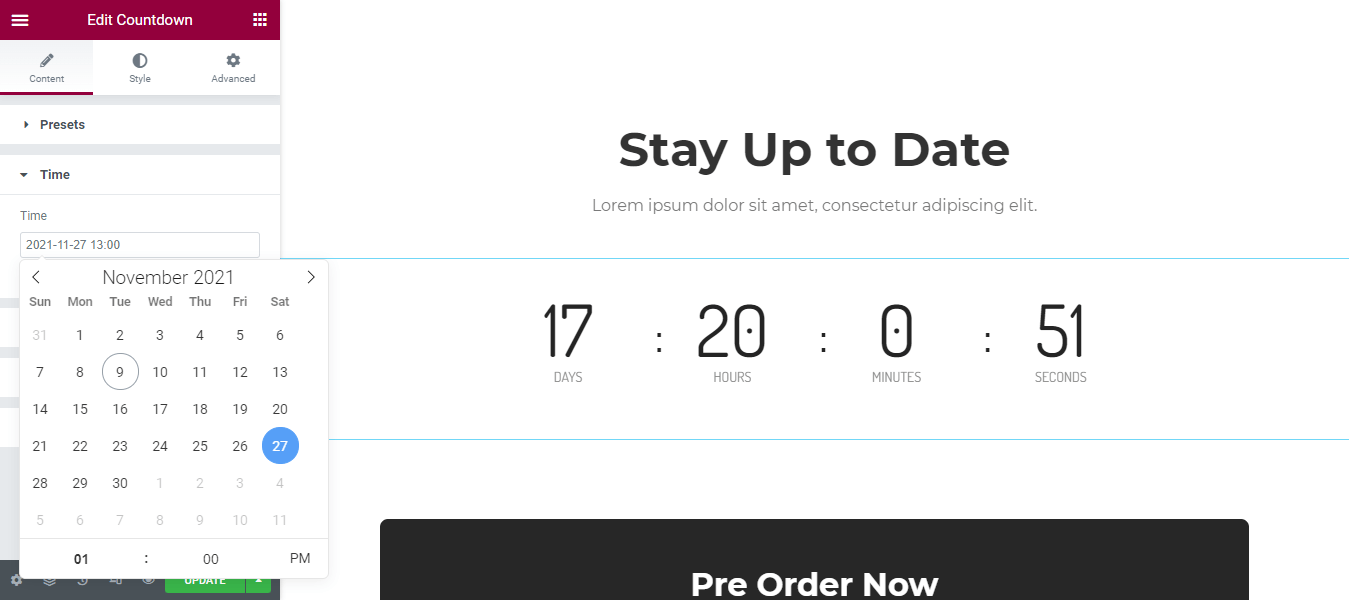 Final Preview of Our Landing Page
Here is the final interface of our Elementor Black Friday landing page that we've designed using the Happy Addons' ready-made Template.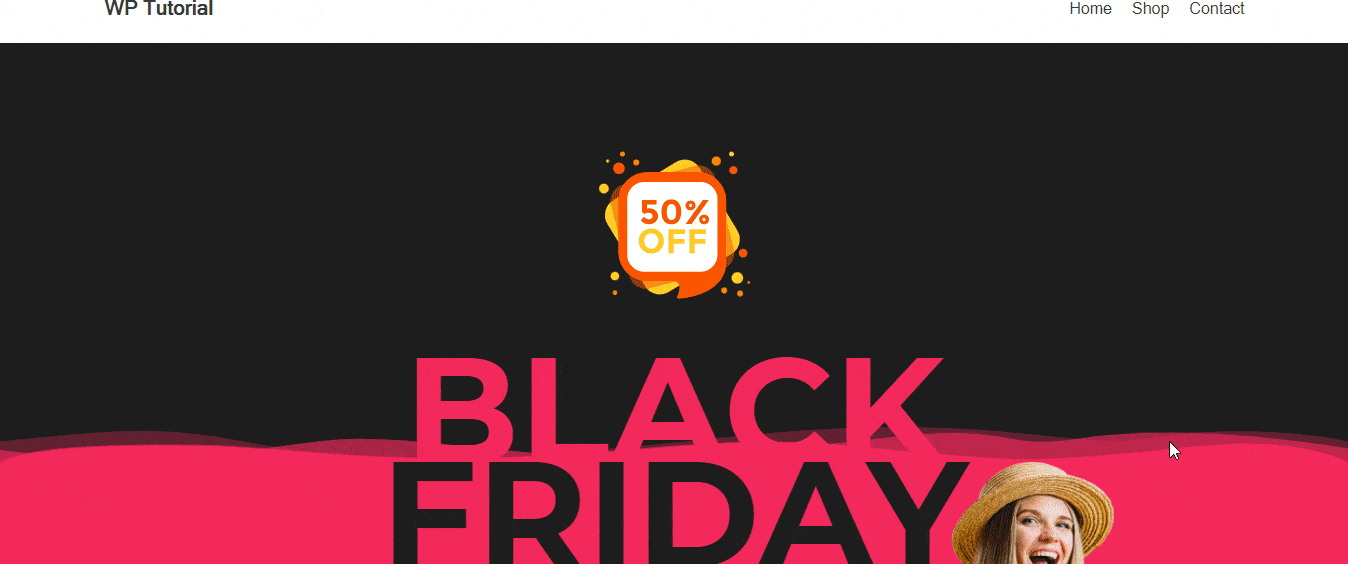 Black Friday Landing Page Design Key Considerations
Whenever you design a landing page, you need to consider why you need to design this page and what elements they should keep on the page. Because if you are not adding all the necessary features to your page, it will not serve its purpose. This is why you need to focus on a few things before designing your Black Friday landing page.
Here are some Black Friday Landing Page templates design common considerations.
Add Black Friday text
Set deals deadline
Show your best discounted products
Add coupon code
Focus on responsive page design
Make your page visually appealing
Improve your page user-experience or page structure
Set a proper website navigation
Bonus: Prepare You Website For Upcoming Cyber Monday Campaign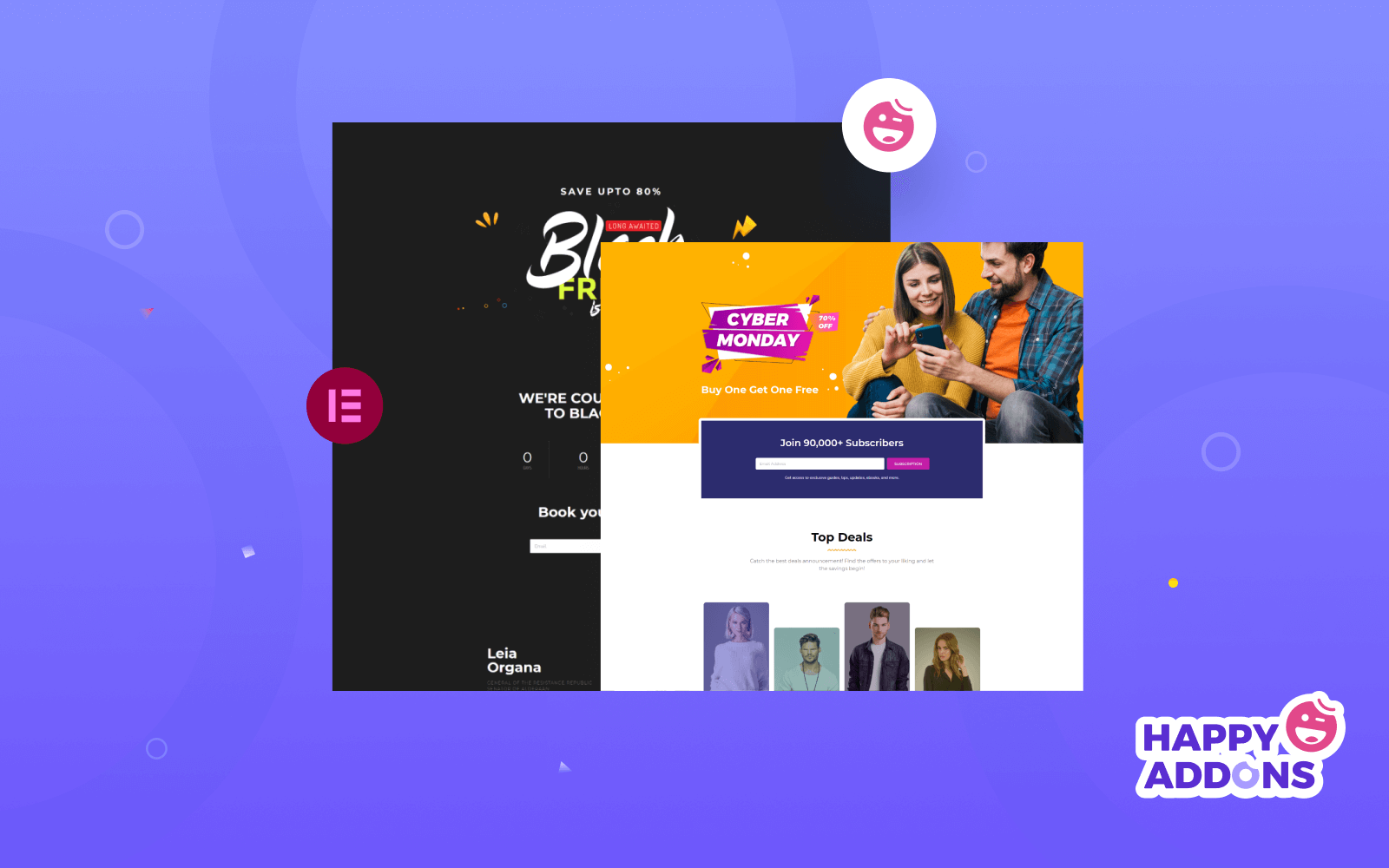 During the Black Friday festival season, you become busy is managing the holiday campaigns & deals. But you should keep in mind when the Black Friday campaign is over, your next job is to prepare the site for the upcoming Cyber Monday festival.
At that time you need to change your website design and give an exclusive look for Cyber Monday. But the problem is you may not have enough time to prepare your site for this new festival.
To solve this problem, Happy Addons again comes with stunning Cyber Monday readymade templates & blocks. It has some amazing Cyber Monday Blocks & Pages that will help you decorate your site for the festive season. You can Install the landing page following the above way.
Are You Ready To Design Your Black Friday Landing Page?
Customers look forward to this kind of occasion to buy their favorite products at a minimum price. Naturally, they are drawn to websites that look good and give a festive vibe. That is why adding a Black Friday-themed landing page during the festival season will give you an extra edge over the competitors.
In the above guide, we've shown how to design your Elementor Black Friday Landing page using the Happy Addons' Black Friday Templates as well as describing how it can help to boost your holiday sales.
So if you have any queries regarding this blog, you can comment on us in the below box.
If you like this post then share it on your social channel. Don't forget to subscribe to our newsletter. It's Free.
Subscribe to our newsletter
Get latest news & updates on Elementor