It's no secret that the demand for websites has gone up a lot these days. Whether you want to sell products, reach new customers, or showcase your portfolio, having a website can help you best to do these.
Coding was the only viable way to design responsive websites for a long time. But over the last few years, WordPress brought us many drag-and-drop page builder plugins by which you can design websites without a single line of coding.
Elementor is such a plugin you must have heard of. It has tons of features, widgets, and templates to facilitate web design.
Still, Elementor users often look for additional elements to make their websites stand out online. If you're someone like that, you may consider using HappyAddons. It has more exclusive features and widgets you can use alongside Elementor to further power up your websites.
Today, we'll present an interview with one of our most successful and satisfied HappyAddons users in this article. He is Sam Van Offeren. The HappyAddons team is extremely delighted to be a part of his successful journey.
Sam Van Offeren – One of HappyAddons' Valued Client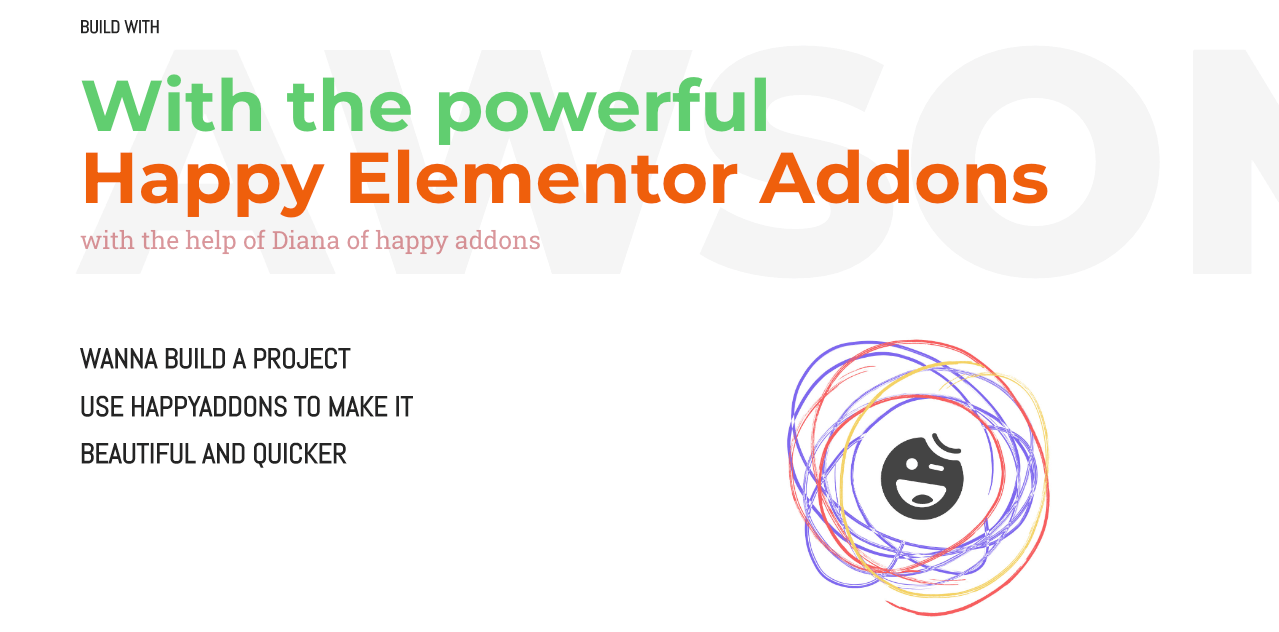 Sam Van Offeren is from the Netherlands. He is a drawing artist and IT administrator. He built his portfolio site with HappyAddons. You may take a look at his website at van-offeren.nl. We had the opportunity to have an interesting conversation with him.
We talked about the following topic –
His journey to find HappyAddons
His satisfaction level with the support team
Why did he choose HappyAddons over other plugins
Which feature of the plugin he liked the most
We believe it would be helpful for anyone interested in building a responsive and beautiful website with Elementor and HappyAddons.
An Interview with Sam Van Offeren on His Success with HappyAddons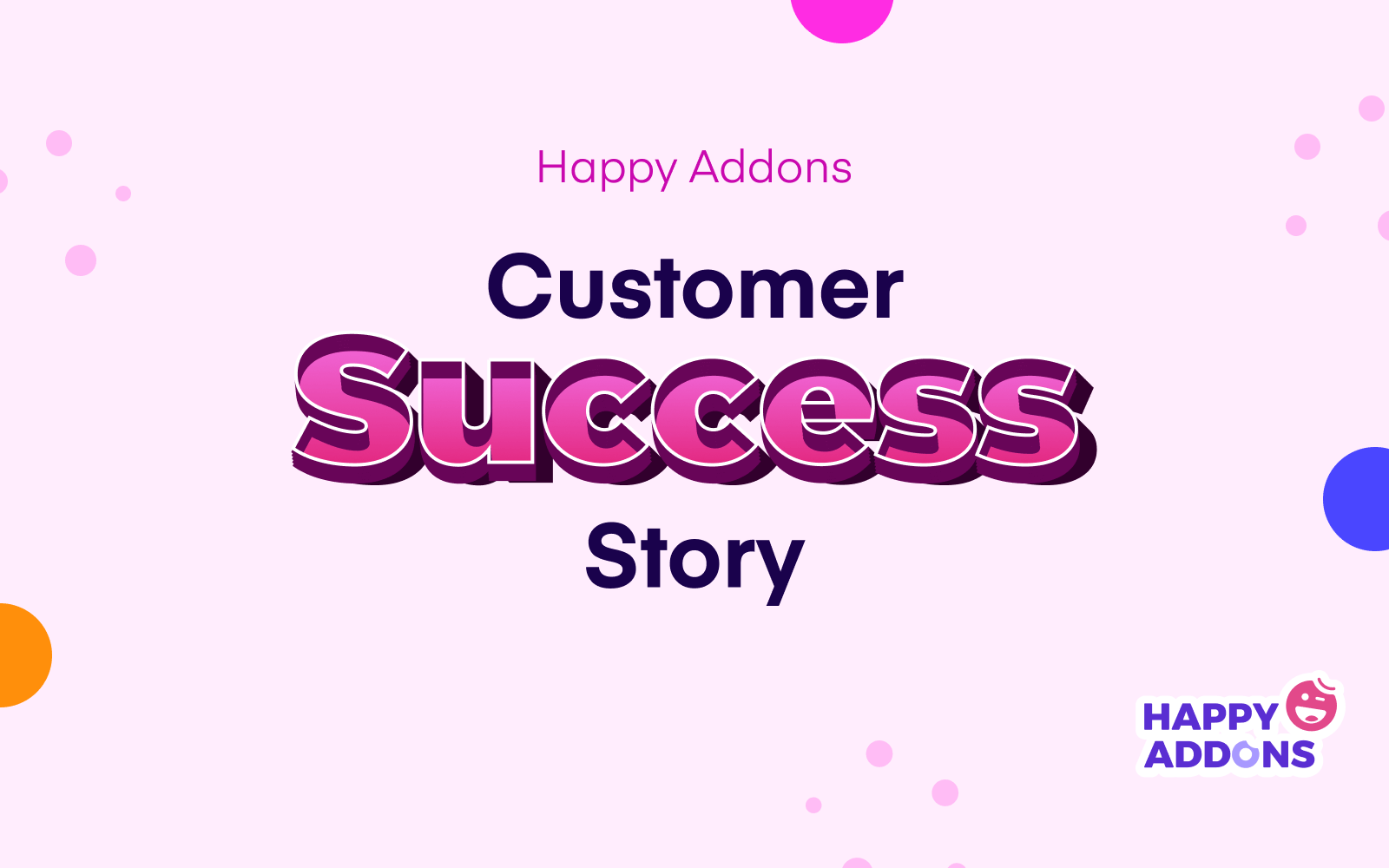 We are grateful to Sam Van Offeren. Because even in the midst of his busy schedule, he took time out to give us an interview. Let's get into it –
Q: How did you find HappyAddons?
I work with WordPress and the basic version of the Elementor plugin. But I was missing some important features. So, I searched and installed many plugins on my site to meet up the missing parts. After a while, I decided not to have so many plugins on my site.
I thought there must be a really good plugin for Elementor that could execute the tasks of additional plugins. I started searching and came across HappyAddons. I created a test environment and was already satisfied with the free version.

Sam Van Offeren
But I was still missing some features that were reserved only for the pro users. I was in doubt about whether to buy HappyAddons pro or not. So, I contacted the HappyAddons support team.
Q: Tell us about your experience with the HappyAddons support team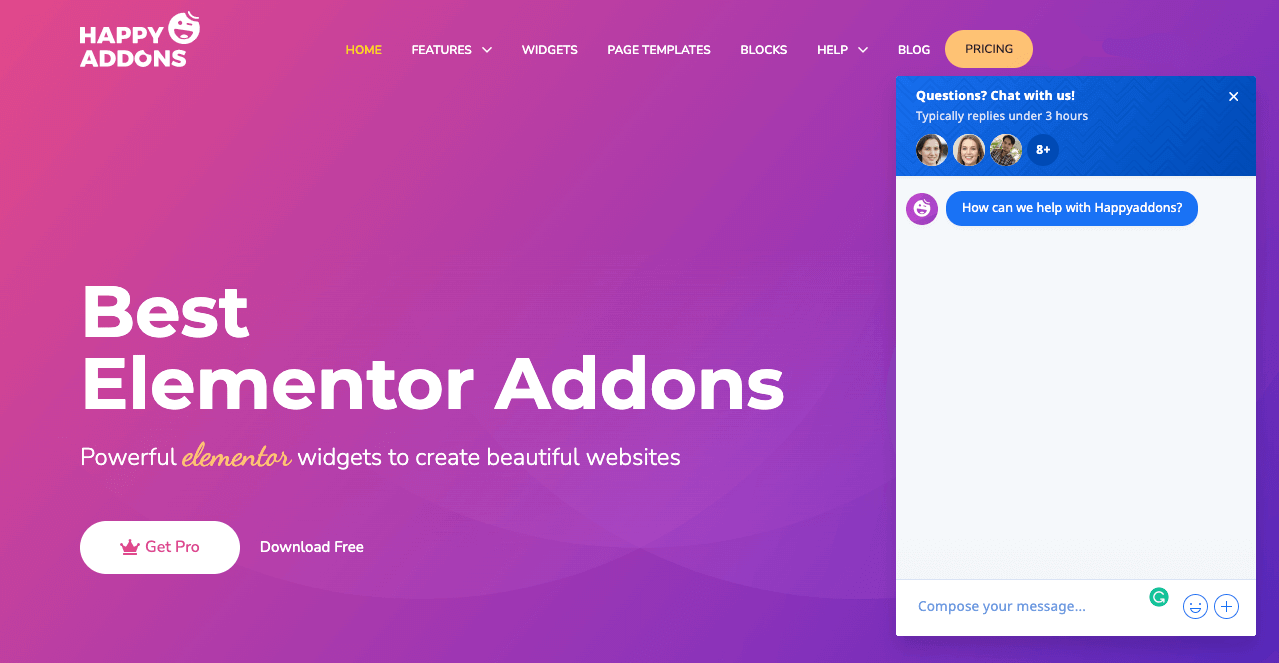 My first contact with HappyAddons support was with Diana. I asked her- why should I go for HappyAddons pro? I don't remember exactly what arguments she gave, but the arguments were good. Apart from the fact that Diana persuaded me to buy HappyAddons pro.
I purchased the Pro version in the end. Because the support I received from Diana was amazing. She isn't just good but the best support engineer the HappyAddons team has. She is a nice and kind-hearted person as well.
The reason why I finally decided to use HappyAddons Pro is not only because it's a complete plugin. The behavior I received from Diana influenced me a lot too.
Q. Why did you choose HappyAddons above the other plugins?
I chose HappyAddons because it's a complete plugin. Besides, the developer team keeps adding more useful features quite regularly. Though I had another plugin in my mind, they didn't have a friendly support engineer like Diana.
Since my first contact with Diana, I always found her next to me in case of any need. Without her amazing support, I wouldn't purchase the HappyAddons pro version. Rather I would prefer to stick with the free version.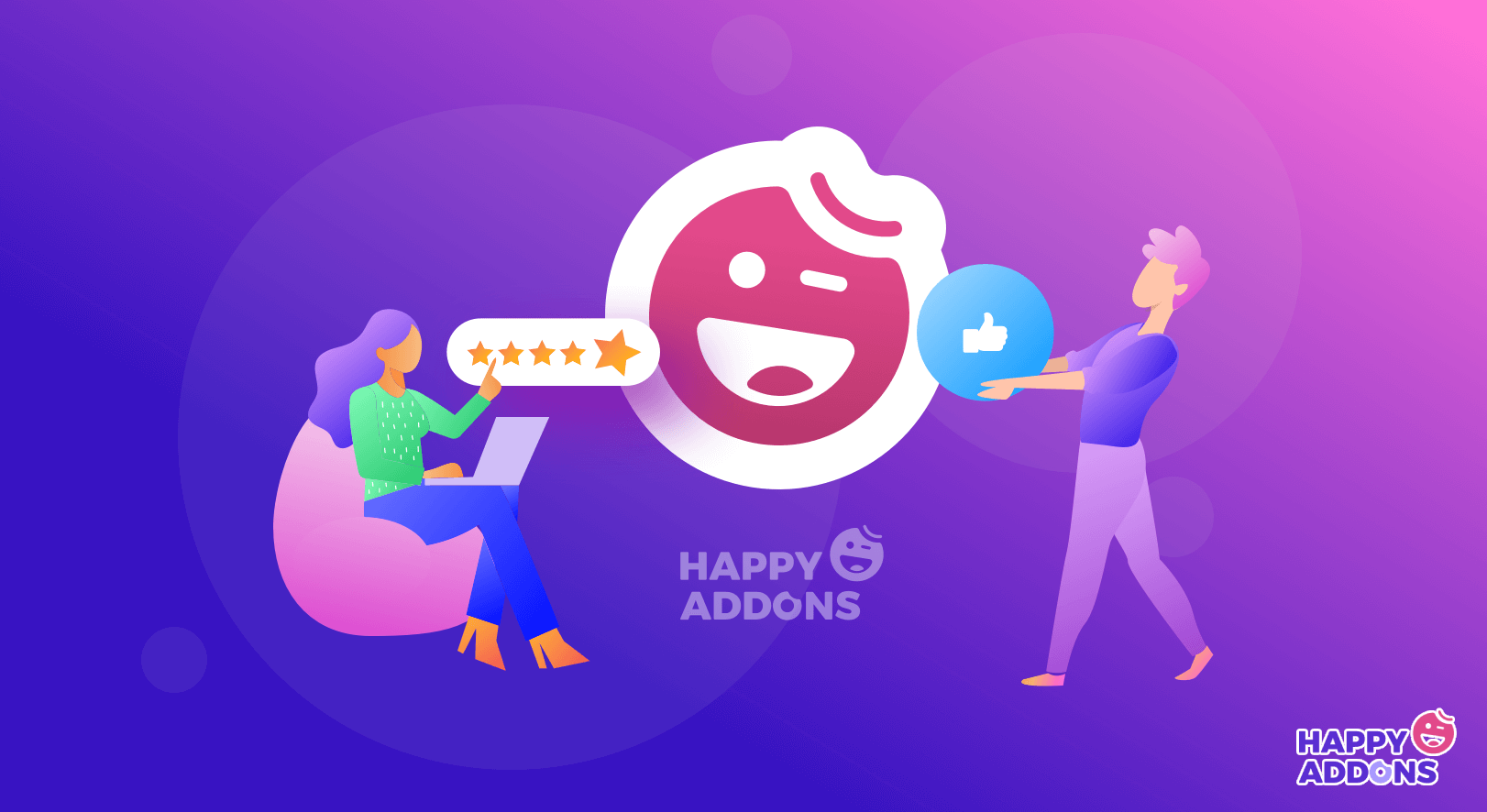 Q. If you have to rate our support between 0 to 10, how would you rate it?
I would rate the support 20 out of 10. Diana is the kindest, sweetest, and funniest person I have ever met. She is amazing. She knows everything about HappyAddons. It's because she loves her work. Whenever I face a problem, she thinks with me. She is always happy and ready to help others.
Q. What is the best feature of HappyAddons?
The Cross Domain Copy Paste is the best feature of HappyAddons. When I need to change something for multiple websites, I can now copy-paste it without a problem. It saves whole a lot of time and increases the workflow.
Another wonderful thing about HappyAddons is that you can place feature requests. I like this system. It allows customers to share their ideas on how to improve this plugin.

What Other Customers Are Thinking About HappyAddons
HappyAddons currently has 300,000+ active installations. As of today, when we are writing this blog, 330 reviews have been submitted on this plugin in WordPress.org. And among them, the number of 5-star ratings is 316, that have made up the average rating of 4.8.

It shows a higher degree of positive satisfaction level of HappyAddons users. Almost everyone in the WordPress community knows Adam Preiser, more or less. He is the founder of wpcrafter.com, where you'll get tutorials to learn WordPress in easier ways.
HappyAddons is a unique Elementor Addon. It might be the best addon package for Elementor.

Said by Adam Preiser, Founder of WP Crafter
Below is a photo of Adam Preiser and the website of wpcrafter. Hope now you can recognize him. He has a YouTube tutorial on HappyAddons as well.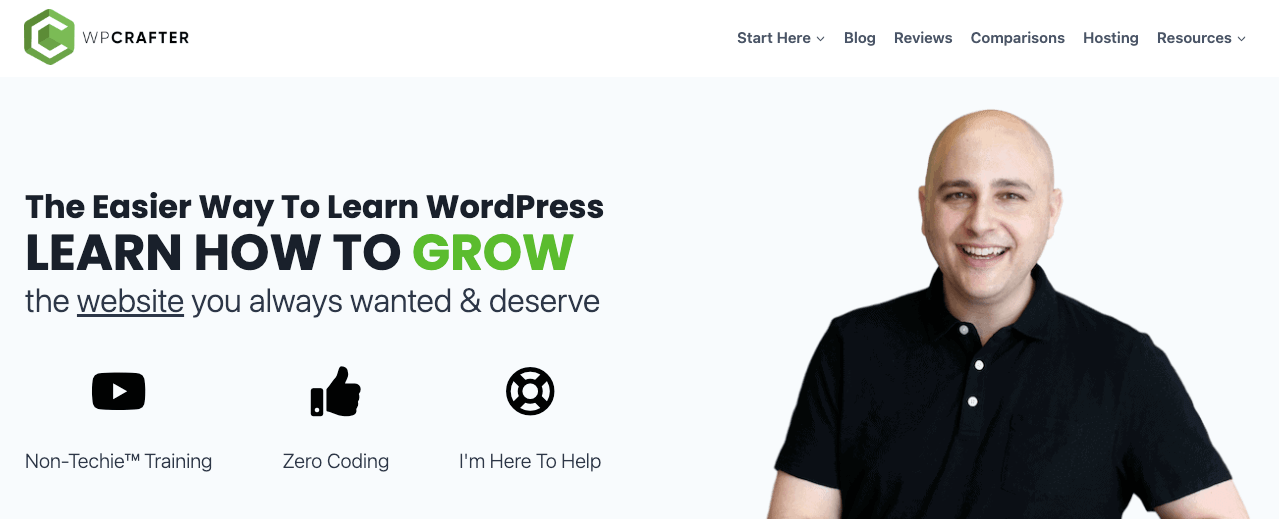 Darrel Wilson is a renowned web developer and social media influencer. He also publishes tutorials on how to design websites easily. Read out his comment on HappyAddons below.
The widgets are easy to use, and it's nice that you can deactivate widgets you don't need. This reduces the load time on your server, which helps your website to load faster. The pro version offers even more widgets.

Darrel Wilson
Below is a photo of Darrel Wilson and his website so you can recognize him.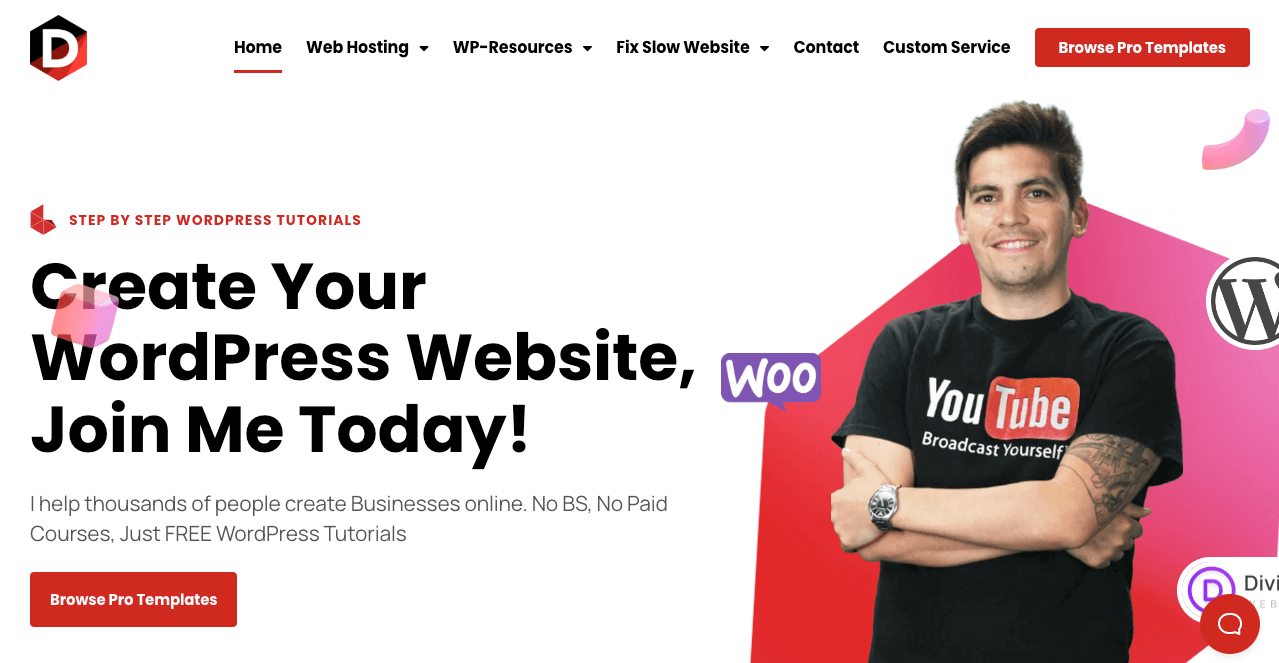 You will find more similar reviews online, which will help you decide whether to go for HappyAddons or not. Before that, have a quick overview of the features and widgets of this addon from this article.
What are the Best Features and Widgets of HappyAddons
HappyAddons currently have 110+ widgets and 20+ problem-solving features. Over time, the engineering team is trying to develop more features and widgets for users to make web building easy.
1. Features of HappyAddons
Some of the most popular features of HappyAddons are:
Cross Domain Copy Paste
Live Copy
Floating Effects
Happy Tooltips
CSS Transform
Happy Column Control
Visit this post to explore the free and pro features of HappyAddons. Below is a snapshot of the most popular features of HappyAddons.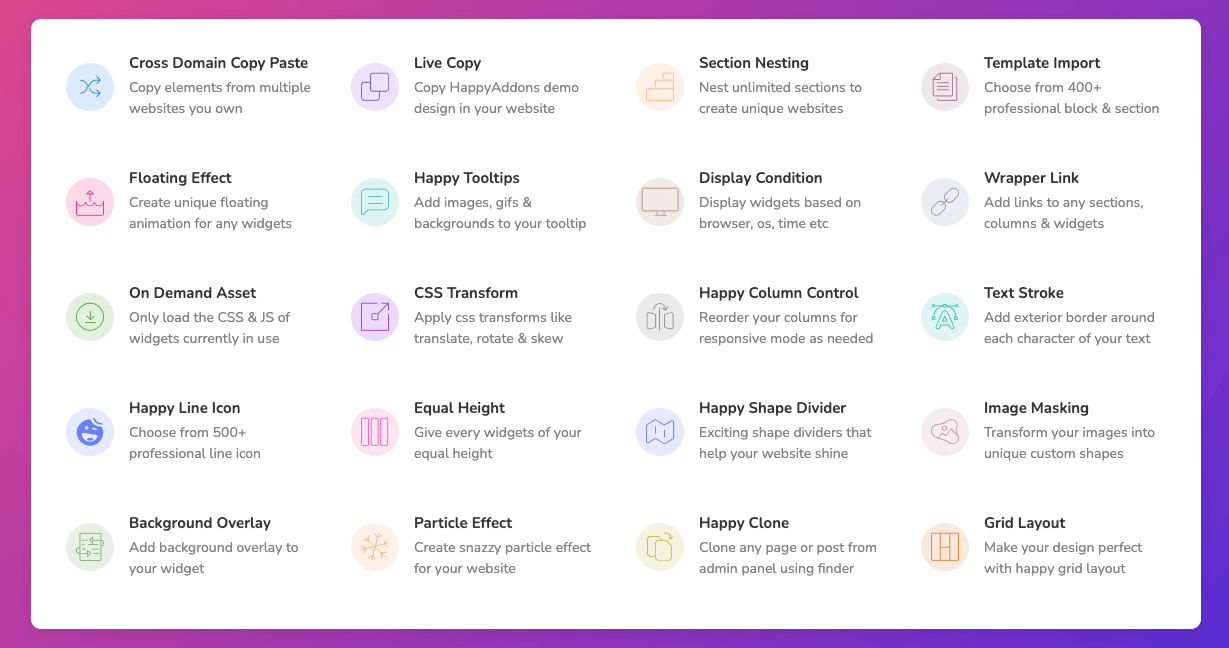 2. Widgets of HappyAddons
All the widgets of HappyAddons are classified into ten categories based on different uses. Check out their names below and the number of widgets belonging to individual categories.
General widgets (38)
Creative widgets (20)
Slider & Carousel (6)
Social Media (6)
Marketing (4)
Chart (5)
Post (8)
WooCommerce (8)
EDD (11)
Forms (8)
Explore all the free and pro widgets of HappyAddons. Below is a short video covering all the widgets of this addon.
Final Takeaways
You don't need to know to code to design a website today. Besides the companies and professionals, a large number of non-technical users also maintain websites for personal growth. So if coding is required at every stage of website design and maintenance, it would be harder for sure.
When Elementor first came to the market, it greatly relieved the no-code user community. And the advent of HappyAddons has taken ease and effectiveness to a great new level. It has made the work of professional web developers much easier too. This has greatly reduced their workload.
If you are interested in HappyAddons and seek assistance, click on the chat box and leave a message for us. Diana will get back to your message as soon as possible. It's our dream to make web designing smooth and easy through continuous innovation.
For more interesting articles, subscribe to us and follow our Facebook and Twitter channels.
Subscribe to our newsletter
Get the latest news & updates on Elementor