Do you know over 200 factors are used in the Google algorithm for ranking websites? Are you aware of all those factors? Well, we know it is hard to cover them all every time.
Search Quality Senior Strategist of Google (Andrey Lipattsev) said that links, content, and RankBrain are the topmost 3 factors of Google search results.
Actually, there are more SEO sectors that lead your site to the first page of any search engine. In fact, a little mistake can cost a lot sometimes. Whether you are a developer, SEO consultant, or simply an online site owner you should aware of these basic SEO factors indeed.
Let's check out the SEO mistakes we have listed below very carefully. Who knows, maybe you have also done mistakes unintentionally that lowers your ranking on the search engine.
The insight is based on some popular SEO expert's experience and industry knowledge.
7 Common SEO Mistakes You Should Care About
Good SEO Is Paying Attention to All the Details That Most Bloggers Ignore.

– Ryan Biddulph
So, the research should be deeper. Year after year, lots of algorithms changed by Google and Bing but you must always remember, the basics SEO tactics are still the same. Therefore, check them one by one.
Here, we have gathered 7 common mistakes that most of the SEO Experts have done at least once in their profession. So, now take a deep breath and check them respectively. We hope after fixing them you will get your desire position in Google.
1. Choosing the Wrong Keywords
First: Focus on searcher intent. This should underpin all of your activities- research, creation, and distribution. What is the searcher really trying to achieve and how is your content helping them reach this goal?

— Simon Ensor, SearchEngineWatch.com
To improve your site performance never and ever compromise with keywords. As an SEO expert, researching relevant, demanding, traffic gaining keyword is a fast and foremost duty.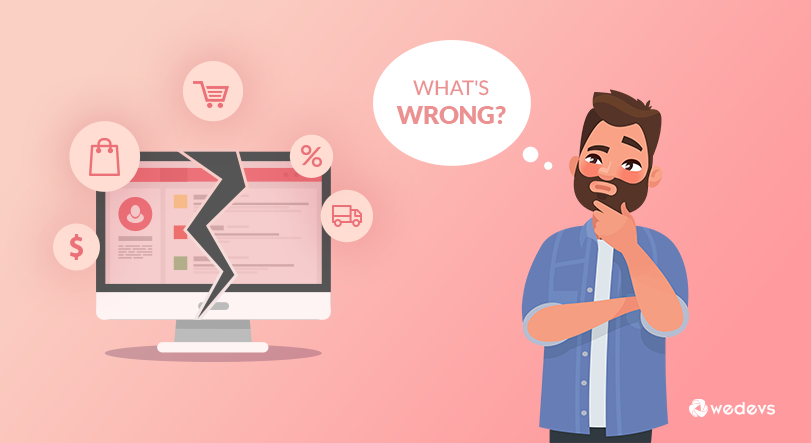 What should You do for Keyword Research
Gain much insight about your site niche
Make a list of important topics of your niche
Search the topics in Google and find out some keywords
Don't forget to add long-tail Keywords
Use LSI (Latent Semantic Indexing) keywords with the main keyword
Check how your competitors are ranking
If you use long-tail keywords your site may have a great future for voice search. Keyword researching seems easy but spend as much as time you can.
Tools to Avoid Keyword Researching Mistakes
There are some helpful tools to help you out from any Keyword SEO mistakes. Most of them are free but for the long term and simple usage, try to avail the paid version.
Free Keyword Researching Tools
Suggestions (free)
Wordpot (free)
SEO Book Keyword Tool (free)
Bing Keyword Research (free)
Ubersuggest (Free)
WordStream (free)
Paid Keyword Researching Tools
Ahrefs (Paid)
SEMrush (free & paid)
Keyword Eye (paid)
Long Tail Pro (paid)
Moz Keyword Analysis (paid)
Keyword Spy (paid)
Wordtracker (paid)
These tools are helpful to figure out your target keyword's search volume, latest trend, cost-per-click, competitor's domain, and so forth. So that you can plan for your content to get more conversions.
2. Overlooking Content Marketing
Better content is outweighing more content.

– Rand Fishkin
In 1996, Microsoft founder Bill Gates wrote a phrase, Content is King and now it's one of the popular phrases.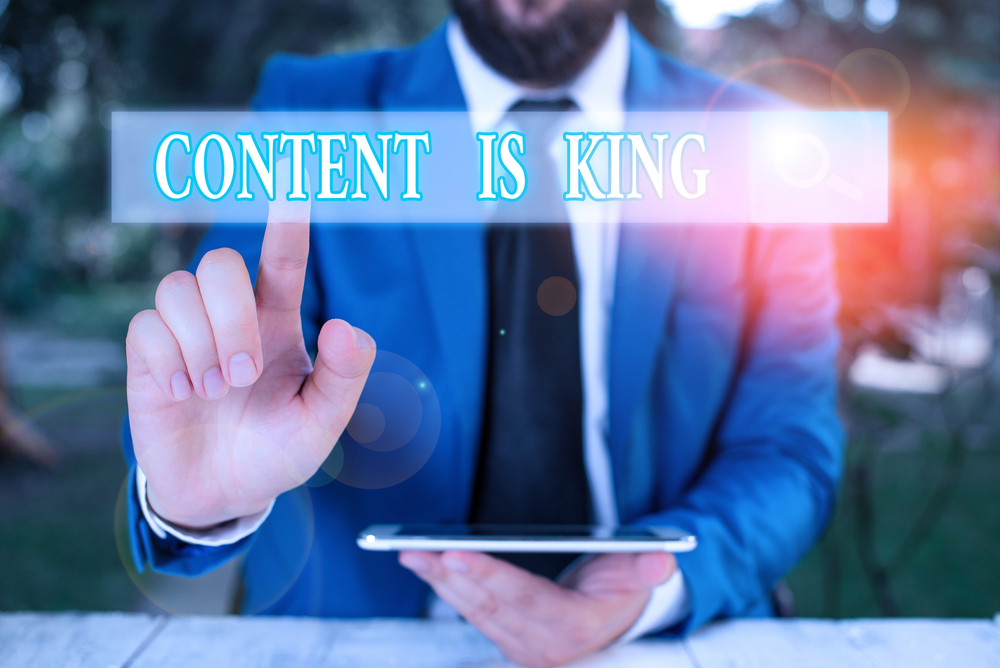 A content or blog can be an asset to your website as well as to your company. It shows that you are trustable. Before a time ago, people just work for gathering as much content as they can put on a single website. But after a new Google algorithm update, the scenario gets changed in a night.
What can You do for Better Content Marketing
Find out the pain point of your customers
Write more informative & useful content
Try to write in a story-telling mode
Post blogs regularly (Example: 2 blogs in a week)
Some Effective Content Marketing Tools to Avoid SEO Mistakes
Buzzsumo- Analyze your topic and competitors
ClickFunnels– Convert your visitors into leads and then customers
EVERNOTE- Organize, save, and share your notes
Canva- Create outstanding images and infographics for your content
weMail– For effective email marketing
Grammarly- Check your content readability, spelling, and grammar mistakes
Thus, webmasters now search for the quality content creator. Don't need 100 middle-range content, 25 quality blog can increase your Alexa ranking significantly.
3. Forgetting to Make Website Mobile-friendly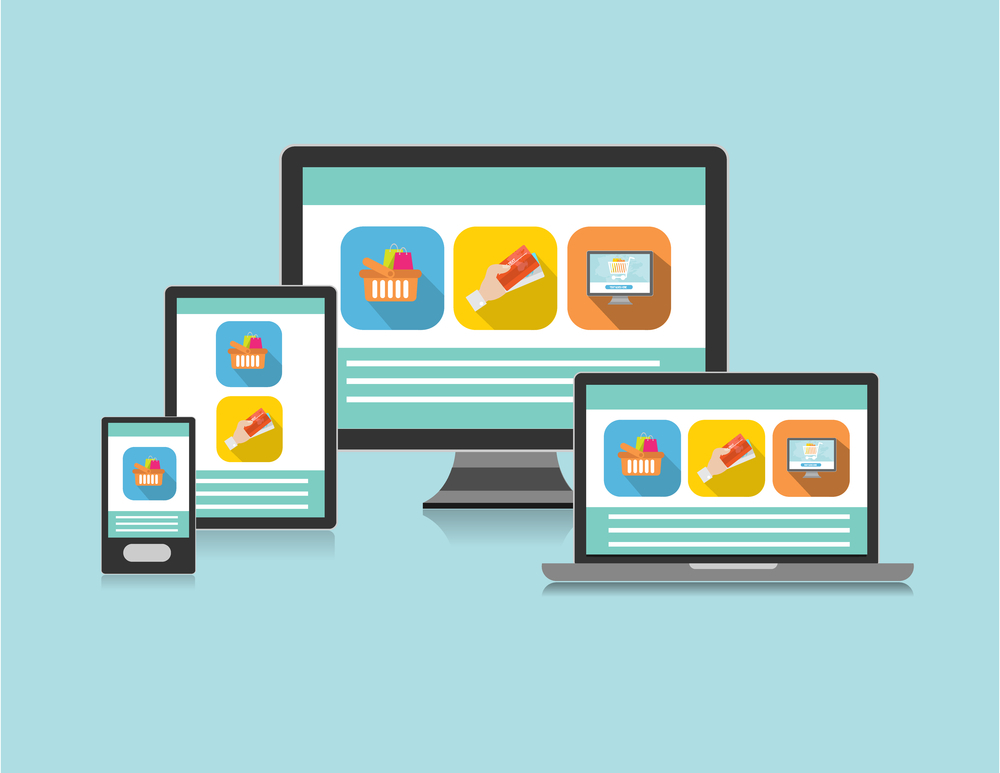 You are designing content posting and all other developing staff on a computer or laptop. Do you think all of your visitors use a desktop to browse or insight your website? If so, then you are wrong. 
55% of online users use mobile nowadays. If your site is not tab or mobile-friendly then the bounce rate will increase like Usain Bolt speed.
Before making a mobile-friendly site you should consider what you want to show to your audience. Because it's not essential to display everything to your mobile users. Moreover, it can discourage them to continue on your site.
Tools for Checking Mobile-friendliness of Your Site
Google Developers Mobile-Friendly Test tool
Google – Page Speed Insights
Bing Mobile Friendliness Test Tool
RankWatch
W3C Mobile Checker
Therefore, now check out your website on your phone. If it is not mobile-friendly yet, then immediately optimize your site for mobile users. In new updates, Google is encouraging the mobile-friendly webpages. So check it right now!
Tools for Making Your Website Mobile-friendly
Elementor
Squarespace
Jimdo
Wix
Shopify
Weebly
Duda
With these tools, you can make your site mobile-friendly within a few minutes. You can even check how your site looks after editing.
Related- Ecommerce SEO: The Ultimate Guide for Startups
4. Poor Social Marketing for Your Content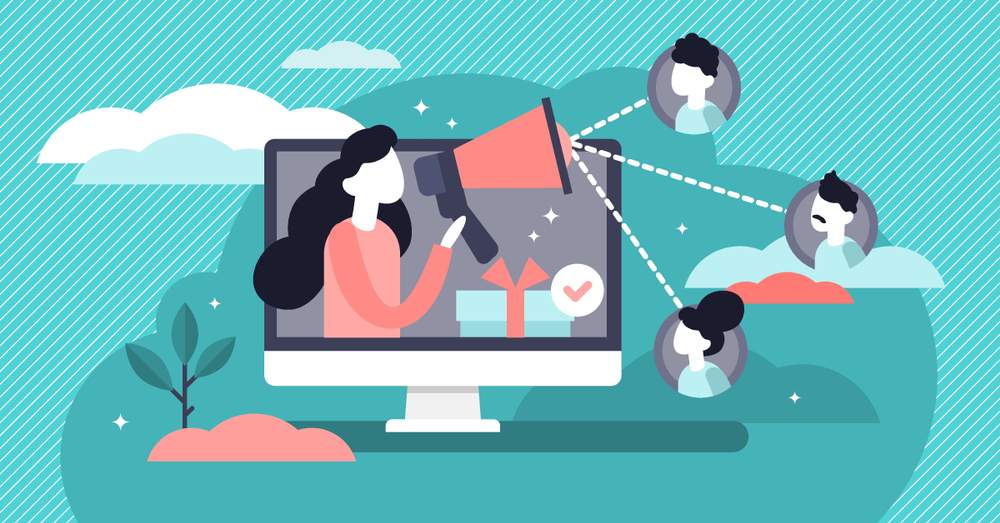 In business, the company owner invests in production as much as they can but don't take a look for content promotion or social marketing. And, the most amazing factor of content is, it can generate the authentic and lifetime traffic in your site if you promote it in the right way.
Why Social Marketing is Essential
Personalized customer relationships
Build trust by increasing transparency
Engage in collaborative selling
Get sell through blogs
Gather organic traffic
The communication through your content is very important to promote your site. There are lots of ways to reach your expecting audience. 
Tools for Reaching Your Customer
Viral Content Bee- Social promotion tool where everyone supports to share your content automatically.
BuzzStream– It's one of the best local SEO tools to drive local customers to your online business.
Buffer- Connect to multiple social accounts where you can schedule when to post it in which social media. Also, the date and time can be edited.
Quuu- Submit your content for strict individual review and approval by an excellent editorial team.
Venngage- Help to use perfect infographic or presentation slides.
Animoto- Provide a huge number of beautiful templates, themes, and also a collection of stock music so that you can create attractive videos.
5. Forgetting Tags & Meta Description
Your quality content may not get the rank in Google because of ignoring Tags and Meta description. These two are essential parts of SEO and an SEO editor should not forget about them. Jumping over them means you will miss a large potential for your content.
Optimizing the tags and meta description of your content lead to improve the performance in search engines.
Besides that, content marketers don't prioritize the image tags which is another great mistake. Though it is a small element and takes a few minutes to edit the whole image tags of content, it marks a large sign for your content. Alt tags of content is a sign that how the author or marketer is targeting it in Search Engine.
The search bots are unable to watch the images but at the same point, it can read the alt tags very nicely. So, it helps the content to index in that way.
However, there are some free tools creating meta description but it is wise to produce the meta description and tags with your thoughts.
6. Ignoring Anchor Texts for Internal Links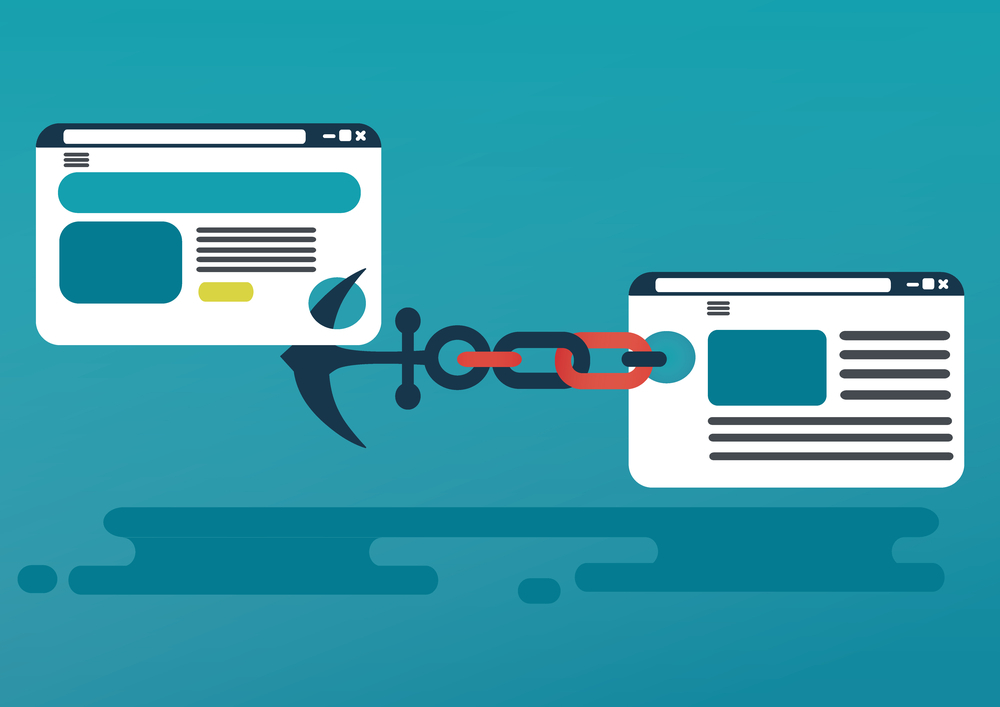 For both users and search engines need anchor text. And, this is not our words, Google has prioritized the anchor text in it's latest updates.
Our advice is not to over-optimize the content exact match anchor texts. Google can penalize you and you can lose your rankings anytime.
When you add internal linking, try to attach links with relevant words. Avoid using Click here, Read the article, or Read more. Actually, it's waste according to the SEO perspective.
Tools for Checking Your Both External and Internal Links
Google Webmaster Tools
Google Keyword Planner
SEOWorkers Tool
Woorank
Mozbar Anchor Text Generator
Moreover, If you see the anchor text is not sounding natural then it's better to leave. Naturally and relevancy are the key points of an anchor text.
7. Overlooking the Site Auditing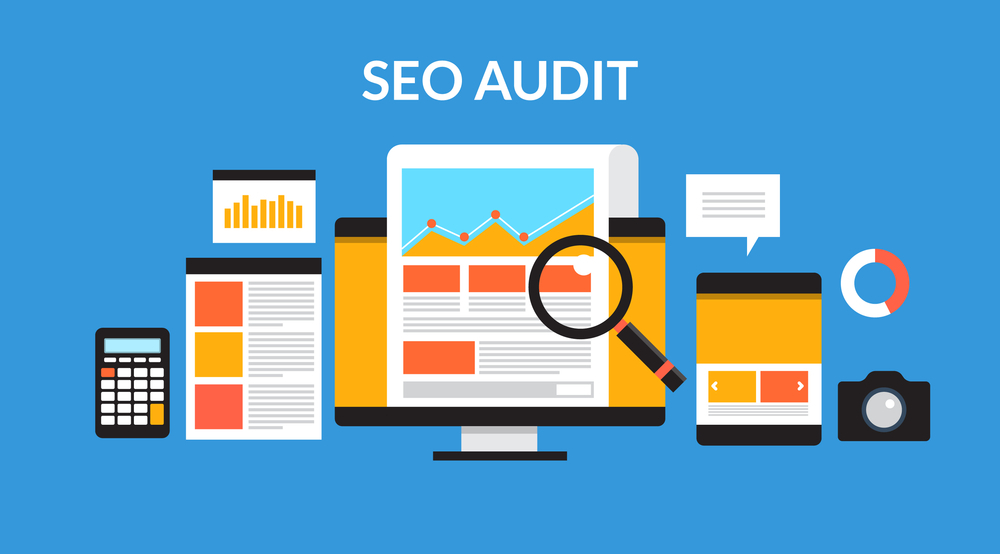 To run a website a marketer may have to go through-
Keyword Researching
Writing Article
Making it SEO Optimized
Editing Images
Posting it from the backend
And many more.
So, after doing all of them its really common to forget about site auditing weekly or monthly basis. But building this habit can improve your site performance. Also, you can save your content from getting the Google penalty.
Why it is Important to Audit Your Site
Track top referrals and build strategies
Know your visitors and improve user experience
Find out previous SEO mistakes
Focus on your best contents
Check the eCommerce metrics to increase your sales
Check the image quality and size to speed up the website
Find out the unoptimized meta descriptions
Tools for Auditing a Site
Google Analytics
MySiteAuditor
Google Search Console
Web CEO
SEO Site Checkup
Seomator
Moz Crawl Test
And many more.
A site audit is very important after every Google update. Besides that, monthly auditing is good for site performance.
You can also check this article regarding Semantic SEO to know how Search Engine (Google) processes the search results against our queries.
Fix All SEO Mistakes and Ensure Your Desired Ranking
The digital world is changing every day. If you want to win the game with search engines then you must avoid the common SEO mistakes that we have listed above.
We know its difficult to cover all the sectors at a once but don't forget to check your Content Marketing, Site Auditing, and Anchor Texts. These are a must-have check for now.
After fixing those mistakes, you will surely see that your site is in trending in the right direction. Moreover, you don't need to fear any search engine updates.
Do you make any of these SEO mistakes on your site? How do you fix them anyway? Share your experience with us in the comment section below.