Elementor Page Builder comes with fast, easy, and intuitive toolsets to design a beautiful WordPress site. It allows you to create and customize your site without knowing any code.
In this article, we will show you the benefits of using WordPress Page Builder and introduce the popular and powerful functionality of Elementor Page Builder.
An Introduction to WordPress Page Builders
Page Builder is nothing but an effective page creation plugin for WordPress with an easy interface and plenty of customization options.
WordPress page Builders let you build high-quality websites associating many advanced features like image sliders, galleries, animation, submission forms, and many more.
It is a fast and user-friendly drag and drops editor with pre-built layouts and blocks.
Whether you are a professional technical person or not, page builder provides you with all the facilities to develop your site with stunning features without writing a single line code.
Why You Should Use Page Builder in WordPress Blog
We'll be seeing more website builders and not less. The solutions that they propose non-coding clients is priceless. They give clients, a chance to have a great look, and a chance to make it their own.

Chris Lema, WordPress evangelist and famous blogger
WordPress Page Builder breaks the phenomenon of developing a professional website as the job of only developers. Those days are past when you could not do any significant modifications to your site without any technical gig.
Amazingly, Page Builder creates a great milestone for non-professional guys to portray their own imagination according to their business aspect. Furthermore, it gives you the full freedom to customize your site in an effective way with a custom layout and easy adaption.
Popular WordPress Page Builders
A handsome amount of WordPress Page Builder is available in the market to help entrepreneurs, non-developers, or anyone who intends to develop their own website without hiring a developer.
Here are the 8 Best WordPress Page Builder to create an amazing site.
Among these Drag & Drop Page Builders, our personal vote goes for Elementor due to its advanced features, smooth adaption, useful widgets, and user-friendly interface.
Key Advantages of Using Elementor Page Builder

The Elementor Template Library
You can explore beautifully designed free & Pro WordPress templates in this template library, specially designed for Elementor.
Furthermore, Elementor Template Library offers 100+ designer-made preset Page layouts and Blocks, all with premium high-end stock images.
This means you have a full license to use them on your own or your client's website.
Here, you will find individual templates for a particular business.
Therefore, you can pick your required template according to your business type.
It needs less modification due to its specific categorized design.
Moreover, the library lets you save the pages you have designed. It means you can reuse them repeatedly.
In addition, it is very easy to navigate Elementor Template Library and use it into your site.
Inserting Templates
Saving Pages as Templates
Saving Sections as Templates
Export your saved templates
Import Templates
You can find the details here.
Unique Widgets for Custom Layout
You will get 28+ useful and unique widgets to customize your site with Elementor Page Builder.
You can build any layout for your site with Elementor Widget.
It does not matter whether the layout is simple or complex. If you can imagine the design, you can develop it in the shortest time with Elementor.
However, you will find all the widgets split into different categories displayed on the panel.
Moreover, Elementor also shows all the registered WordPress widgets in a separate category in the panel.
Each widget has a set of custom controls (input fields) and a render function that generates the output in the front-end and in the editor.
As we mentioned above, Elementor widgets come into 3 different categories: Basic Widgets, General WIdgets, and WordPress Widgets.
Reuse Your Favorite Widget From Global Widgets
Elementor brings many amazing and unique features compared to others to minimize your hassle and lessen the time of developing sites.
Global Widget is one of them!
A Global Widget gives you complete control over a specific widget that may appear in several places on your site.
You can reuse the same widget easily across different parts of your site and update all the widgets just by editing them in one place.
Instead of going through all the pages of your site and editing them manually one by one you can modify the changes from Global Widgets.
Therefore, it will save you time and effort to customize your site.
Ensure All Device Responsiveness with Elementor Page Builder
No matter what type of website you belong to, it must get an epic percentage of internet traffic from mobile and tab.
You may face difficulties in making your site compatible with all sizes of devices desktop, mobile, tab, and others.
Elementor Page Builder offers you a unique solution compared to other page builders.
Whatever you design with Elementor is automatically responsive.
Furthermore, it offers you an exclusive toolset to develop a responsive website that works perfectly on all devices.
You can do all types of customization regarding making your site responsive, from different font sizes, padding, and margin per device, to reverse column ordering, etc.
Another amazing thing is that you can see the preview of how your site will look on different devices without leaving the interface.
Moreover, Elementor gives you the freedom to hide/show a particular widget or element on certain devices.
Add Custom CSS & See Live Preview
Elementor has diminished the border of the front end and back end.
Now, you can see the preview of the front end live simultaneously while you edit the site.
Elementor supports the live design and inline editing.
Therefore you can see all the modifications in front of your eyes during designing the pages. No need to press save update or go to preview mode.
The surprise is not over yet!
Elementor allows you to personalize your site with thousands of combinations of several layouts as well as contribute to coding if you want.
If you have some basic coding knowledge, you can customize your site by including your own CSS Code Snippets.
You have to follow some easy steps to add custom CSS on every page, section, column, or widget in your Elementor site.
Integration With Popular Platforms and Plugin
Elementor is built with high-end strictest code standards and advanced capabilities.
It is the ideal drag-and-drop page builder to be extended and integrated further.
That's why it can perfectly work with almost all WordPress themes and plugins without compromising site performance and speed.
The compatibility of Elementor is unbeatable. It holds the same benefits for designers, developers, marketers, and entrepreneurs.
You can design and develop your personal site, blog, or online store with Elementor site builder accompanying other required plugins and themes that performs the best according to any metric.
Revision History of Elementor Page Builder
Elementor gives you the freedom to take action for any mess you have made during developing your site.
You can simply undo and redo any action you have made by clicking Ctrl / Cmd + Z.
Otherwise, you can browse through the complete list of actions to revert where you need.
However, if you need to go back further, you can switch to the complete list of all earlier saved versions of the page and revise them if required.
Here, we give a glimpse of Unique Elementor Features. You can explore more here.
Build Your First WordPress Blog with Elementor Page Builder.
5 Real-Time Website Examples with Elementor Page Builder
Here we present 5 amazing and feature-rich websites built-in Elementor.
1. Do The North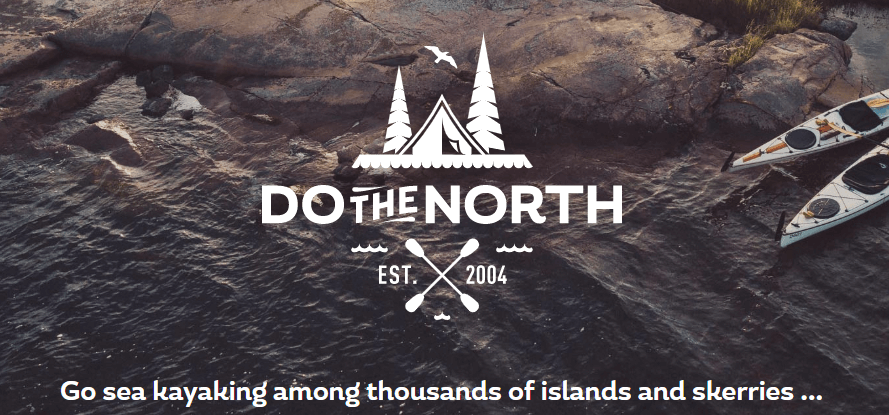 This holiday ocean exploring website welcomes visitors with a full-length high-quality image.
The home page design has six different segments, where one has a very glittering image hover effect.
In addition, the top navigations are well organized and easy to understand.
Moreover, the footer section is also presenting each individual item at a glance. Nevertheless, it is a multilingual site designed with Elementor.
2. Zakarias Mortensen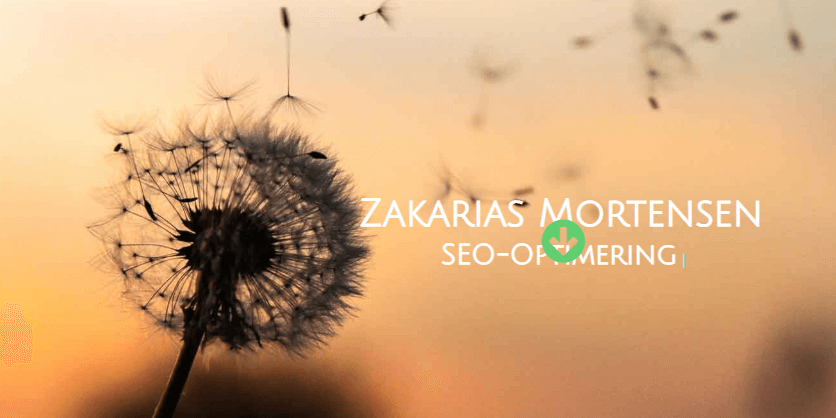 It is a portfolio site of a person sharing his experience and expertise with the world. The website has used various types of text hover effects.
On the welcome board, all the expertise comes one after another. If you scroll down, you will find the amazing animated background behind the image hover effect.
Finally, the Elementor build website contains three sections, self-explanatory with some alluring animation and image effects.
Also, the menu bar remains fixed when you scroll the site.
3. Patriot Illumination

It is a service-selling website for lighting décor, especially at Christmas. The website has used amazing animation and text sliding effects on the welcome board.
Moreover, you will find many image overlays and hover effects in various sections of the website.
Again, the customer review section is displayed with an amazing and unique design.
Nonetheless, two important navigation, "FAST QUOTE" and "Contact No" travel all the way with you while scrolling.
4. Shake Design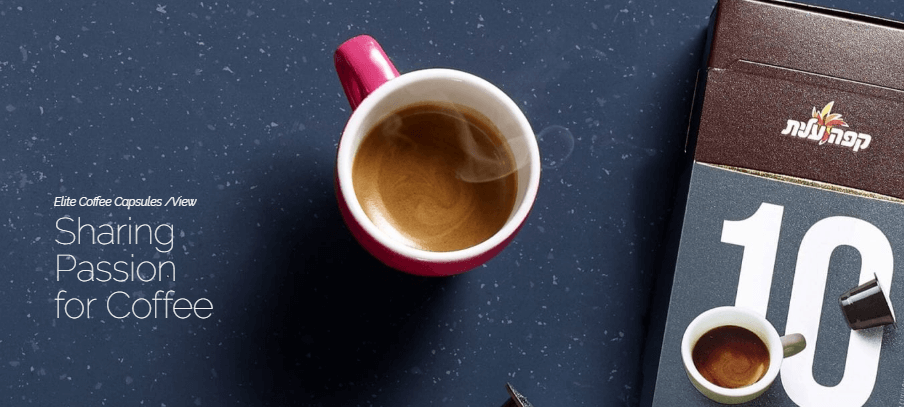 This design agency site will amaze you with four appealing features at the beginning, including the appearance of the company logo, vertical dots, accessibility tool icon, and hamburger menu icon.
Furthermore, you will find the text hover effect inside the hamburger menu. Also, you will get a slick slider in the banner image.
Finally, the presentation of the image and the relevant product or services are stunning to catch visitors.
5. Alliance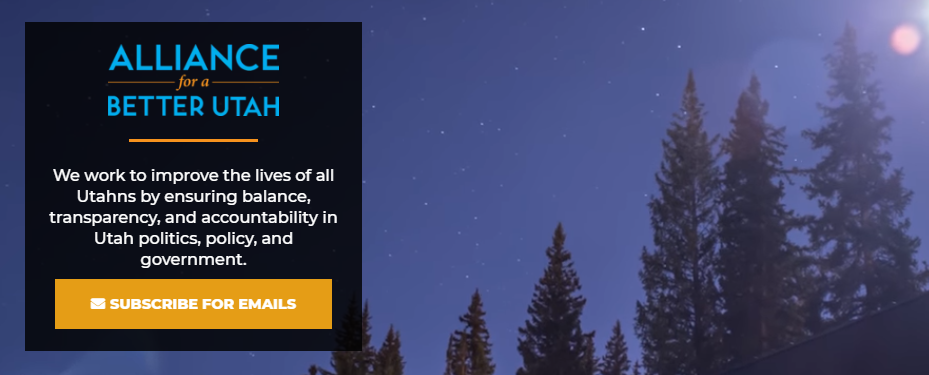 The non-profit law firm website has used a large video background at the welcome board. Nowadays, video portray cuts huge popularity to grab the attention of visitors.
There is a section that contains multiple image hover effects. In addition, you will see a section with YouTube videos while browsing the home page down.
The wonderful color combination of the site is able to draw visitors' attention easily.
This site is optimized with minimum loading speed and responsiveness.
Introducing Happy Add-ons: Customize Your Site with Ease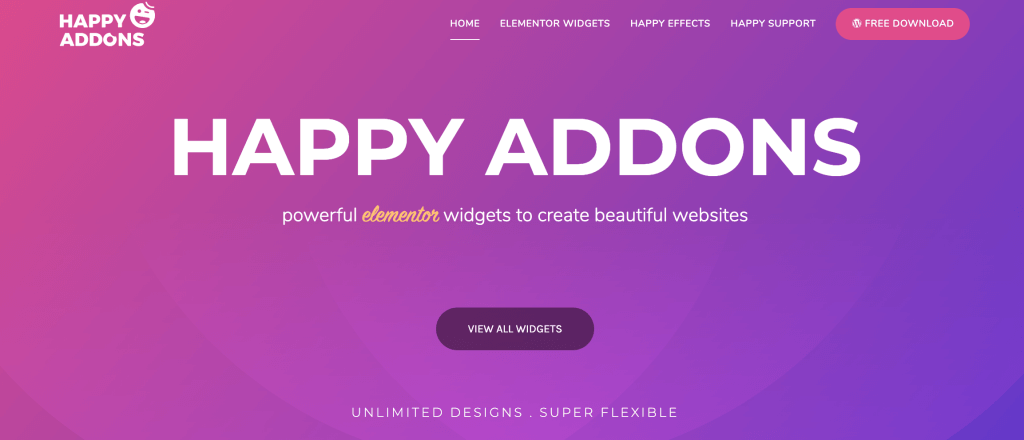 Well, now you have a clear idea about the advanced functionality and ease of use Elementor to build a site.
You can extend these features and give your site a new height by adding required and compatible add-ons to your Elementor site.
Today we are introducing a new extension of Elementor "Happy Addons" that uncovers many thriving features and satisfies user experience at the next level.
Happy Addons facilitates its users with powerful Elementor widgets, endless customization options, unique Happy Effects, and many more.
Final Thoughts
Elementor is the best way to build a stunning website in the shortest time with less effort without writing a single-line code.
Massive and high-end customization options make it the most popular WordPress Page Builder with over 2000000 active installs.
Elementor introduced a new way to develop your site by dragging elements and watching a live preview in the same infrastructure.
Building a professional website becomes so easy for all with this simple drag-and-drop interface. Moreover, you can extend and faster your site with a range of custom and creative widgets for Elementor.
However, if you are a beginner, only Elementor Page Builder is enough to develop your site and personalize it with high-end design and advanced functionality without coding.