Elementor Page Builder is the all-in-one solution to design your WordPress website. It is popular for its outstanding features like easy to use, drag-and-drop facility, awesome design, and more.
Elementor page builder ensures 100% customer satisfaction.
Statistics say- there are over 2037578 websites that are built with Elementor
Previously, designing a website was really hard for beginners. To sort out the problems, the Elementor plugin started its journey and got success reducing the hassles of a beginner.
Elementor is a visual page builder. That means you can build, edit, and design landing pages without coding. Isn't it cool?
In this article, we'll be going to share some significant things about the Elementor page builder with popular Addons and Widgets. It will help you to experience more about it. And also gives you the confidence to build any blogs or websites by yourself.
Why Should You Choose Elementor as a Page Builder?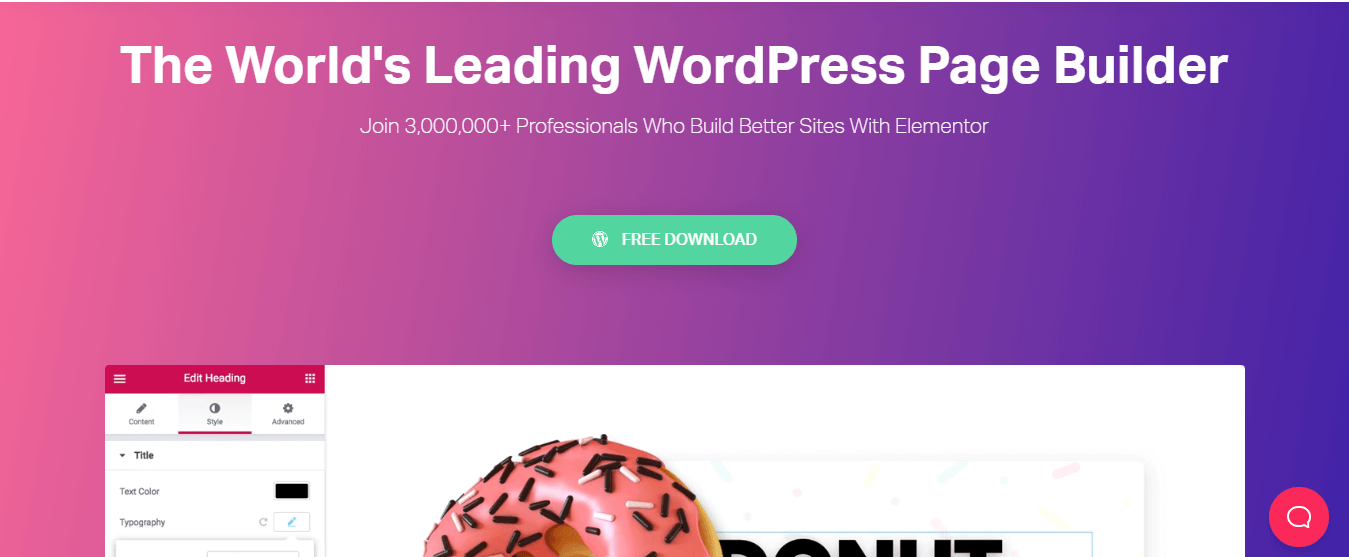 Elementor plugin has been providing the best services since 2015. Since then, it has created an impact among all WordPress lovers.
Let's have a look at the following points.
Unique interface for editing posts, pages, and also custom pages
It's completely free though it has a pro version
No programming languages required like PHP or HTML
Editing capability with frontend surface. It follows 'what you see what you get' method
It's compatible with almost all WordPress themes.
The Elementor page builder's main purpose is to create or design impressive web pages or structures without any programming codes.
Elementor Free vs Elementor Pro
Elementor comes with a lot of design features in the free version. You would be able to edit, design, or do almost anything at the primary level. But if you use its pro-version, you will get more features.
We have already discussed the free version of the Elementor. So in this section, we will discuss only the pro version of the Elementor.
You need to have Elementor free version to use it's pro version
Elementor Page Builder Pro
There are many reasons to consider and choose Elementor Page Builder pro. Have a look at some of them below.
30+ Widgets with Elementor Pro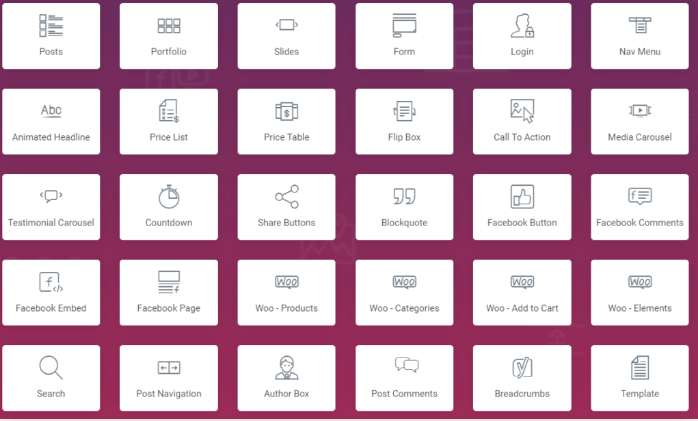 Elementor Pro Unlocks all the Templates
While using the free version, you may have fewer themes to use. But with getting the pro version, all the available themes will be open to you.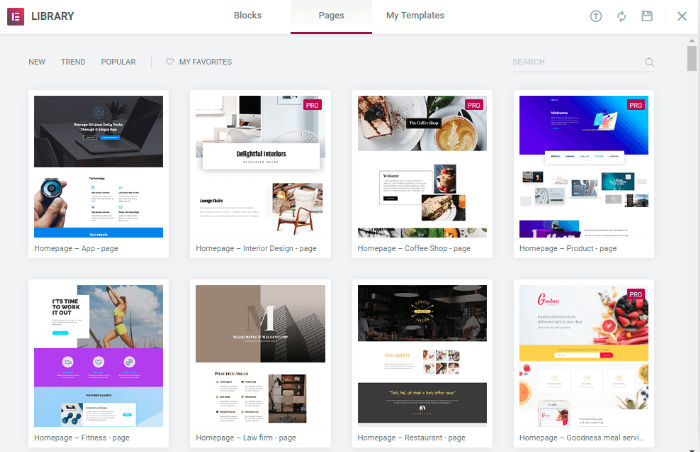 While this is an advantage, you can really discover a lot of extra formats for the ordinary adaptation of Elementor without acquiring Elementor Pro.
You can build some themes with the help of free versions like the Astra theme. Or you can choose the Hello theme if you want to be happy with the free version.
Adds new functionality
Along with the drop-and-drag features, you can also edit the header, footer, and post template.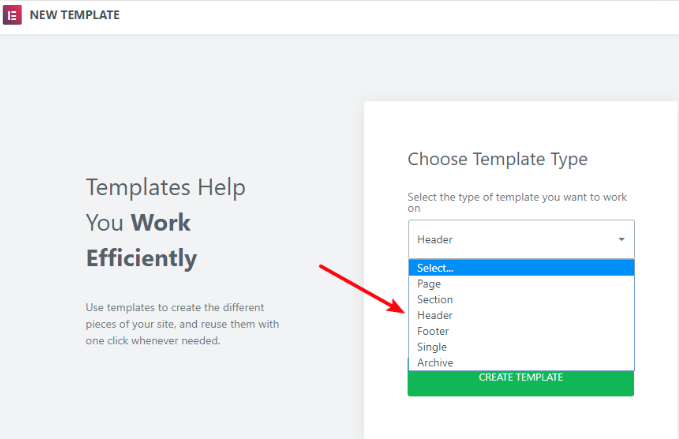 Popular Add-ons and Widgets of Elementor
Elementor is a compact solution for building webpages within moments. Basically, some popular addons and widgets make this task easy. Let's start with Elementor core widgets.
Widgets of Elementor
Basically, the widgets of Elementor are divided into two parts. You can get some widgets with a free version and some others in the pro version. You will have a total of 28 widgets in Elementor. Basic Widget and General widget.
Core widget
In the basic widget, you will get the following items.
Columns – You can create inner columns within this widget
Heading – Add more unique headlines with the heading
Image – Control the size, opacity, and other settings of images
Text Editor – As like the WordPress editor
Video – Add unlimited YouTube to your page
Button – You can control everything in the button design
Divider – It's a line that divides different elements on the page
Spacer – Use space as you want to divide the various elements
Google Maps – Use embedded maps on the page
Icon – Facilities to add Place one or more of 600+ icons available
Customizable Widget
Image Box – It's a box that includes an image, headline and, text.
Icon Box – It works the same as the image box.
Image Gallery – It displays your images in an aligned grid.
Image Carousel – It's a rotating carousel or slider of chosen images.
Icon List – Icon list is a bullet list with any chosen icon and text.
Counter – Counter show stats and numbers in an escalating manner.
Progress Bar – The progress bar allows you to add a bar with website progress. It usually helps to attract customer attention.
Testimonials – Showing testimonial is to create social proof.
Tabs – To show the different types of content on the website tab being used.
Accordion – It's a collapsible display of content.
Toggle – This widget is basically used for FAQ pages.
Social Icons – To share something with social media.
Alert – It's a colored alert box to draw the attention of the visitor.
Audio – You can add audio bits from SoundCloud.
Shortcode – You can add easily insert shortcodes from any plugin into the page.
HTML – To customize any page with code into the page HTML is being used.
Menu Anchor – You can link any menu to this anchor.
Sidebar – Add as much as any sidebar to the page.
Popular yet Powerful Add-ons for Elementor
There are some important and most used add-ons in elementor that enable you to make your pages more customizable and unique.
We are giving this list based on the customer reviews and their overall satisfaction.
Press elements
Anywhere add-ons
Elementor add-ons elements
NavMenu add-ons for elementor
Header footer elementor
Stylepress for elementor
HappyAddons (Bonus)
Press elements
Press elements add-on is a free and easy-to-use add-on for Elementor. But it also has a pro-version. It's 100% compatible with the Elementor page builder. It has both free and paid widgets.
It has some unique features that make it very suitable for building a webpage.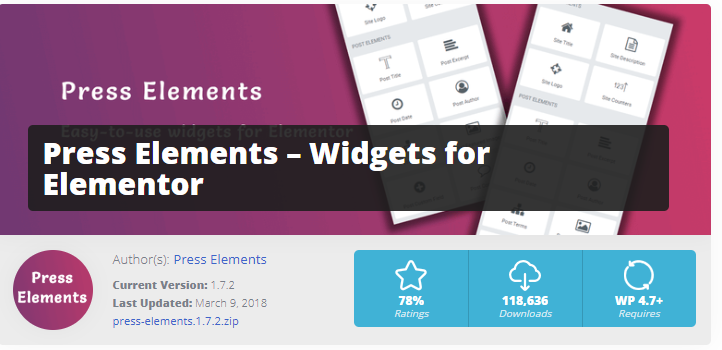 Anywhere Add-on
Anywhere add-on allows you to create a template in one place and save that in other areas using shortcodes.
Some features of this add-on may attract you while designing a template or webpage. Here are the following features you may have. You can also use the pro-version to get more features.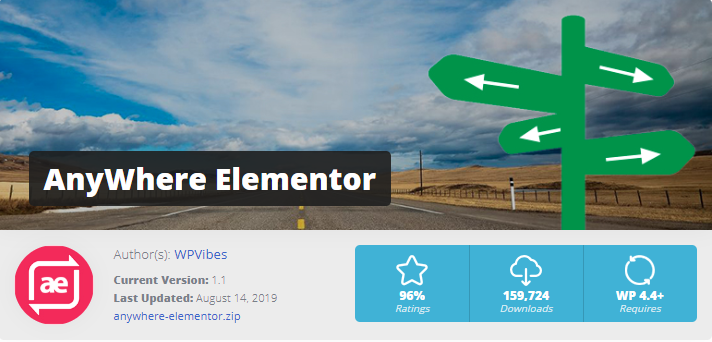 Elementor Addon Elements
This add-on and Element plugin provides you with 15+ new amazing features that have never been in any add-on previously.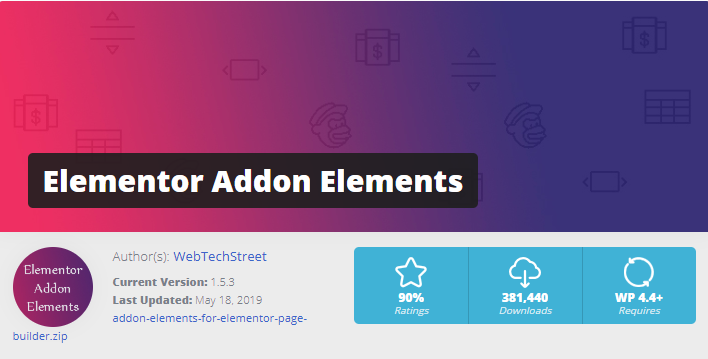 Basic Features of this Add-on
Amazing progress bar
Dual Button
Animated Background color
Comparison table
Flip box and more
NavMenu add-on for Elementor
This is another amazing add-on for Elementor. Though it's getting updated and adding more features. But you can use it to design an attractive page, layout, template, and many more.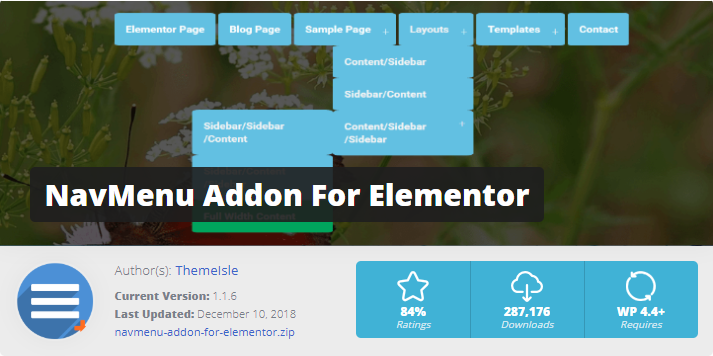 NavMenu Addon gives you three menus – default menu, super menu, and overlay menu – to which you can include marking choices and a pursuit box. The overlay menus open in a full-screen overlay, lightbox-like window.
Elementor Page Builder- Header Footer add-ons
Header footer add-on was made to give you a chance to make new headers, footers, and blocks (Gutenberg) in Elementor. Essentially, you can structure a header, footer, or square with Elementor and add it to your site.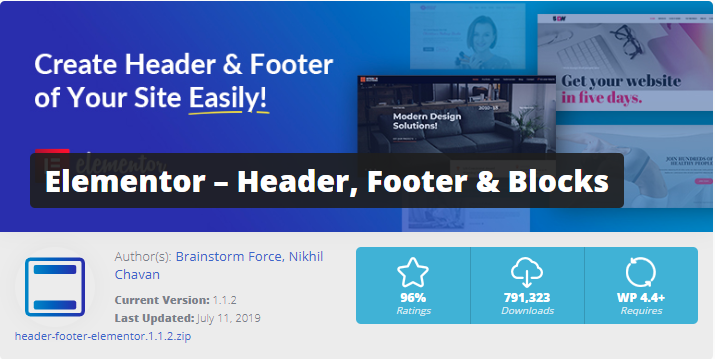 Basically, this plugin will compatible with some themes. They are.
StylePress – Elementor page builder
StylePress is a complex module that gives you a chance to make a layout by means of Elementor, spare it, and afterward add it to different pieces of your site. It likewise gives new components, for example.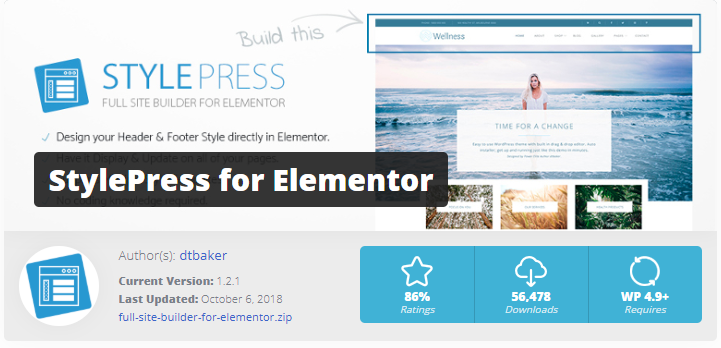 Email Subscription.
WordPress Menu.
Grouped Map.
Extra widgets for Elementor ( Mailchimp, Navbar, Modal Popups, Page Slider, Tooltip, etc )
HappyAddons- The most Desired Addon for Elementor
In this part, we are going to share another powerful add-on that would give you a marvelous feeling with the Elementor page builder. Check this post to get the details.
We are talking about the HappyAddons. This add-on comes with some amazing features, and these are completely free!
This Addon includes 24+ new powerful widget packs. We are mentioning some best features them and have a look.
Themes Compatible with Elementor Page Builder
If you want to get better results from the website you must keep your website well-organized. Because people like to be very comfortable and they don't want to be puzzled. They want a simple and attractive website to surf. But this will happen when you use a compatible theme for your website.
Considering the matter, here we discussed some themes that you can choose for your website.
Note: This list is prepared based on the user reviews and their satisfaction rate.
Hello Theme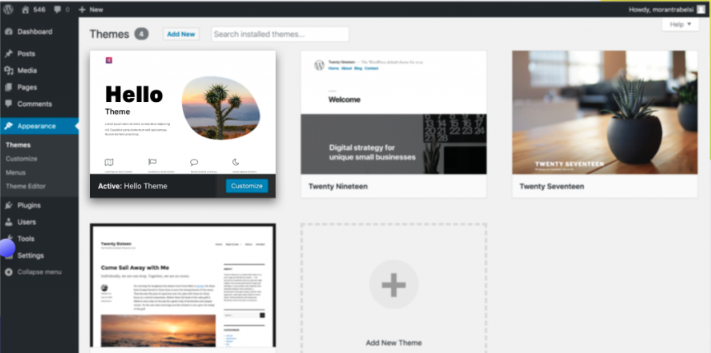 The features of the Hello theme are just amazing, and it's developed by Elementor so that you can understand its power and usability.
Ocean Theme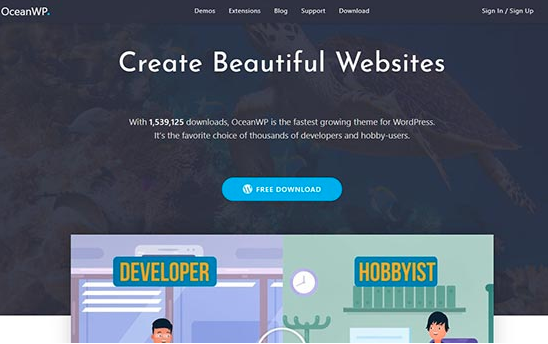 This is a popular WordPress theme. Ocean theme works best with the Elementor.
To Utilize the top-notch augmentations, you can expand the highlights and usefulness of your site. It has the quickest page load time and supports WooCommerce out of the container.
Astra theme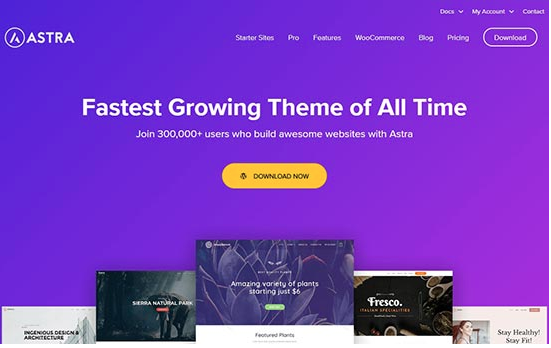 It is an incredible WordPress topic intended theme to make any sort of site. Astra theme completely coordinates with the Elementor page builder and enables you to alter each part of your site.
Atmosphere pro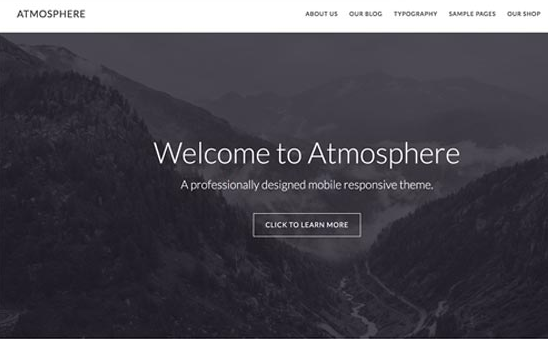 This theme is very beautiful and easily compatible with Elementor. Especially with the drag-and-drop features. Atmosphere Pro will give you a 100% customizable feeling to edit, design, and delete.
Other observable highlights include an adjustable header, topic choice board, and custom page formats.
Hestia Pro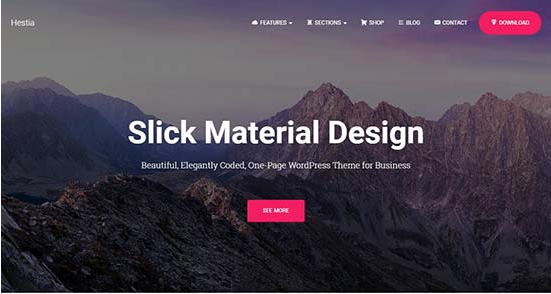 This Hestia pro plugin is a polished one-page WordPress subject form for page manufacturers like Elementor. It accompanies a cutting-edge plan with a first-page layout partitioned into adjustable segments.
How to Use the Elementor Plugin in a Smart Way?
Confused about how to start your dream journey with Elementor? Don't worry, we are here to help you out. Let's have a quick look at how to install Elementor and start building outstanding pages easily.
Install the Elementor Plugin
Before installing the Elementor plugin, make sure that you have already setup WordPress perfectly. Go to your admin dashboard and then navigate to
'Plugins' > 'Add new' and click on Install button.

Edit a new page with the elementor
Go to 'Pages' < Add new page. Then give a page title+ click on 'Edit with Elementor'.

Inserting Elementor Template
After getting into the interface, you will get a window asking you to edit or insert a template to the page. Add Templates as you need.

After entering into the folder like-option, you will get the themes library. Choose your one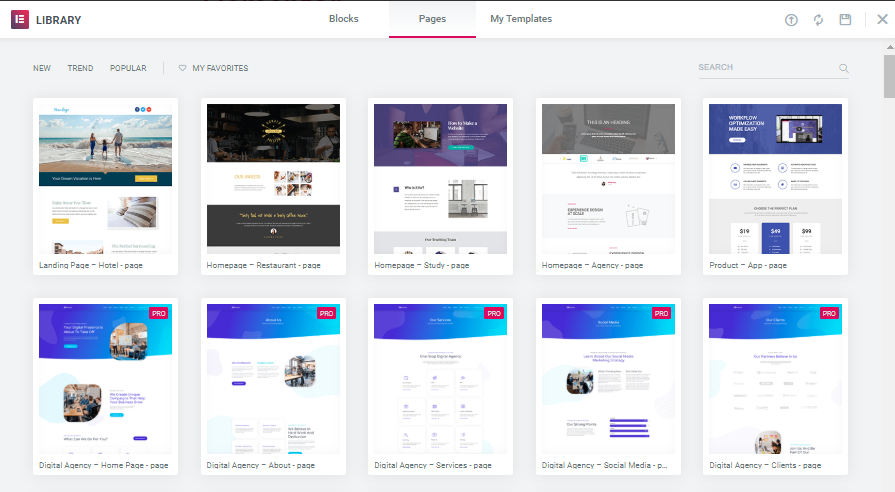 From here, you can use a free theme template for your website page. You can choose themes from here, and you also can use templates prepared by you. That means you can put your own designed template on the page.
Getting confused? Here is a video tutorial for you. Give a check.
Adding widget
Next, you need to add the widget to make pages awesome. You have two options to make the whole template by yourself, or you can simply use the ready one.
You can add or delete any template you have entered. Just click on the X icon. Then, on the left side of the page, you can search for the button widget and drag it to the empty area where you want to add it.

Just drag the text widget to the dotted area. After that, you will have the title to enter.

Here you can add your title both in the middle of the page and left side of the page. So in this way, you can add all the widgets you want for your website.
Here is the total instruction for adding essential widgets to the page.
Read this article to get the details about the Elementor widget.
Final Words on Elementor Page Builder
All we can say is that it's an all-in-one solution to design your webpage. Maybe you are not a programmer, but today- in the age of WordPress and Elementor that's not a fact anymore.
Here we tried to introduce what Elementor actually is, how it works, popular widgets and add-ons to customize your pages, and finally, how to start your journey with Elementor.
Let's us know what you think, and also, if there any questions or queries, please do share them with us in the comment section.