With the advent of WordPress page builders, the doctrine, 'to design a website just like the way you want, you need to have coding know how' has long gone. This trend gained momentum with the Elementor page builder, with its first release in 2016.
The Elementor lets you design any kind of webpage with its tantalizing widgets. But sometimes, the built-in widgets of the Elementor are not just enough to gratify you. Fortunately, as Elementor is open source, newer and newer fascinating widgets as extensions are rolling out in the market.
The Happy Elementor Addon is one of the extensions of the Elementor that caters amazing widgets to the Elementor widgets library. Aside from the free widgets, the Happy Elementor add-on now has a number of premium widgets.
This article will take a closer look at the tasty delights of the Happy Elementor premium widgets.
Before that, let's go over the reasons you need the happy Elementor addons for your WordPress website.
Reasons You Can't Ignore the Happy Elementor Addons
If you want to reduce the bounce rate and retain visitors with an attractive website design, then you should consider the Happy Elementor tool. Here are a few reasons you can not ignore the Happy Elementor add-ons:
The widgets of the Happy Elementor add-ons are well structured and consistent, and so you can design any web page along with the other widgets.
You can add unlimited sections on the Elementor canvas.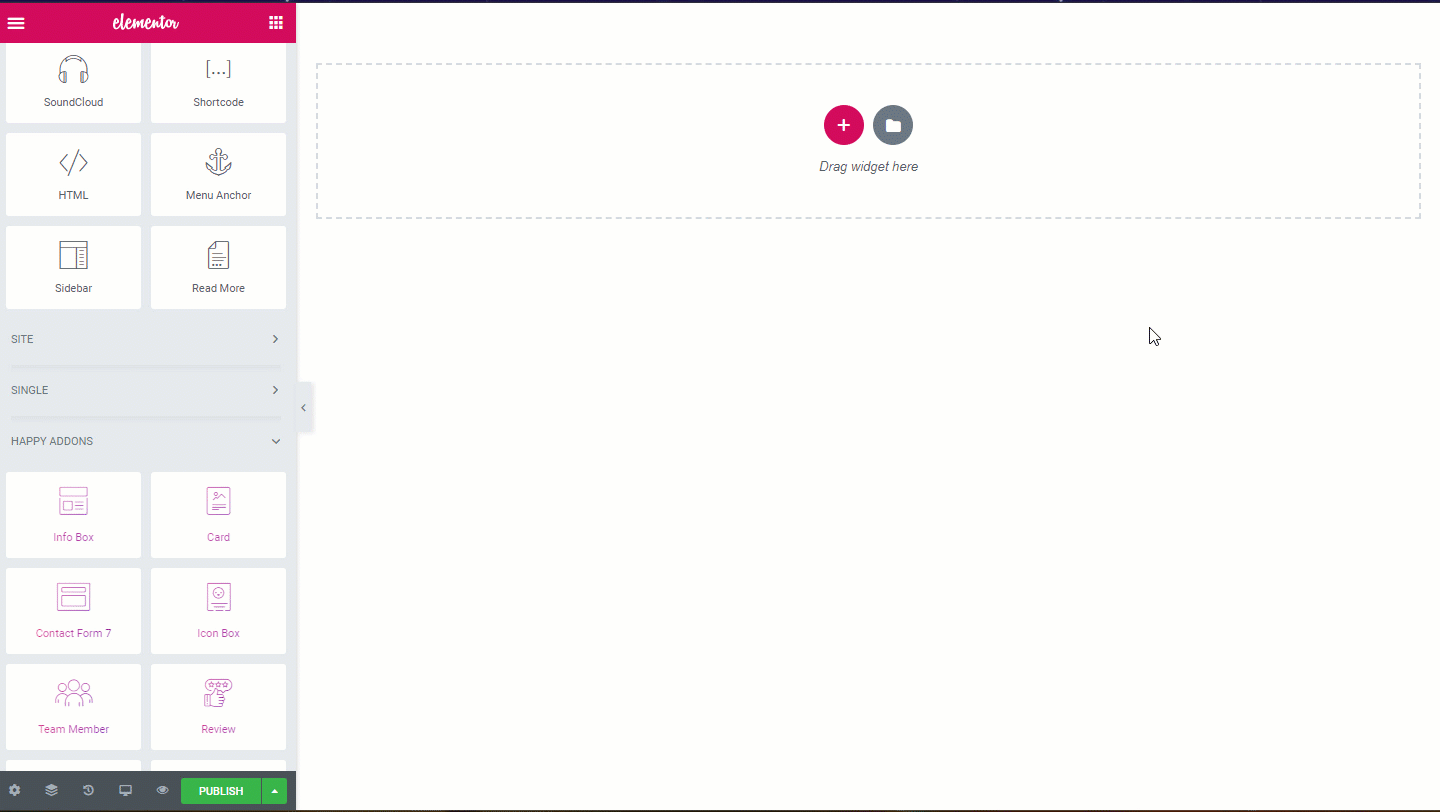 Design any webpage with well-structured and consistent Happy Elementor widgets along with the other Elementor widgets.
Get a quick ready-made design with a preset option so that you don't have to customize an element from scratch every time.
To get design widgets that aim at coping with the design trends.
Design fully responsive webpages irrespective of the display size of the devices.
You can copy the design from one website to another website with a single click that is a cross-domain design.
To set attractive animations, for example, floating effects in your design.
To design a unique landing page and review page, and Many More.
Happy Elementor Addons Pro: What We're Going to Offer
We are really psyched to announce that we are launching the Happy Elementor Pro on 28th October 2019. This is going to be the first release of the Pro version.
So, what are the premium widgets you are going to get? Here are a few premium widgets:
1. Pricing Table
The Pricing table is a much-needed thing if you are dealing with a particular product or service on your website. That's because you may have multiple pricing plans.
You may also want to highlight a particular pricing plan with a badge. Adding a badge is elegantly possible with the pricing table widget.
In addition to that, you can add a tooltip to provide further information while a user hovers over the different pricing plans.
You can also use custom styles to add colors on the background, add padding around the button, strikethrough the price, and what not!
Apart from the free features, the Happy Elementor Addon will provide you with some premium features:
2. Flip Box
The use of the Flip box is a great way to showcase your messages before or after an element. This tool can convey additional messages regarding your products or services.
3. Advanced Heading
Use Advanced heading to insert "before text", "after text", "center text", and background text to make instant designs.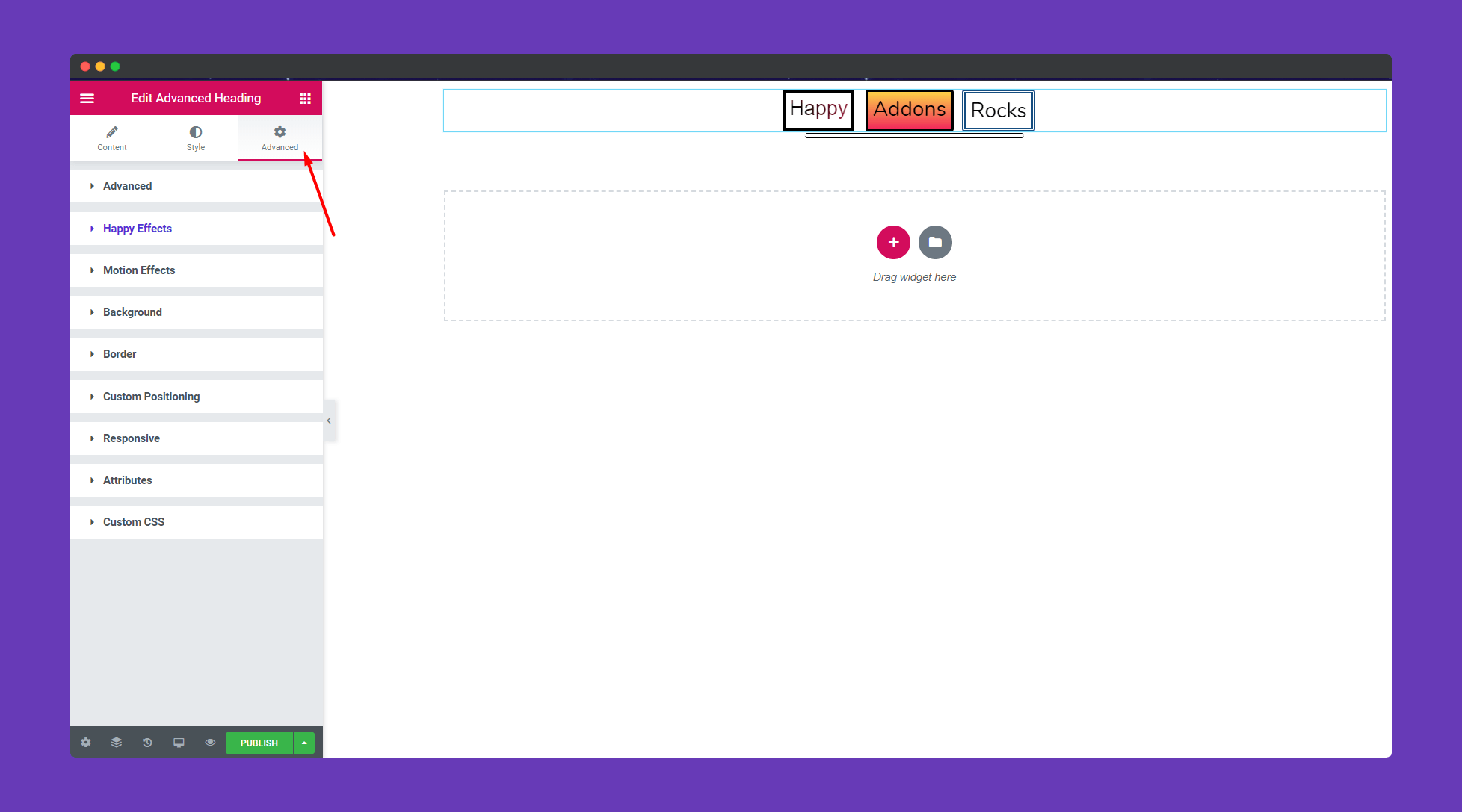 You can add styles like padding, text-shadow, border, text color with the classic or gradient feature.
To make the heading more stylish and sleek, you can also add happy effects and motion effects.
4. Animated Text

When we are talking about animated text, we are basically talking about transition effects. In happy add-ons, you can also add text-shadow, edit the individual text, color and typography.
5. Scrolling Image
With the Scrolling image widget, you can showcase your products, services, projects, and logos on your web pages. What's cooler is that you will be able to set different scrolling effects with the widget both vertically and horizontally.
6. Hover Box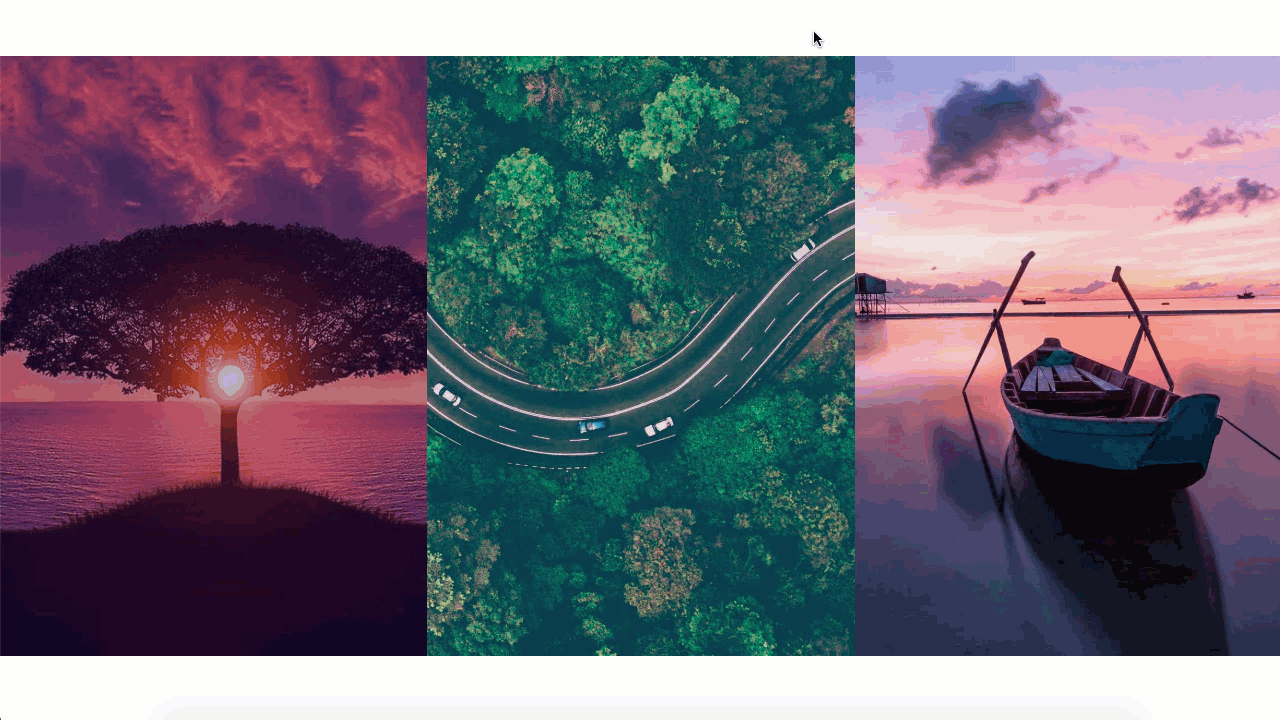 The Hover Box image widget will let you design fashionable yet intuitive web pages. This nifty tool can help you show extra information while hovering over an image.
7. Carousel
The Happy Elementor Addons Pro comes up with three premium Carousel widgets. They are:
Team Carousel: The Team Carousel widget has all the necessary options to enlist your team members. You will get options to give their job title, job description fun, and social network connecting options.
Testimonial Carousel: This widget will allow you to display your customers' testimonials in a sophisticated way.
Logo Carousel: With this widget, you will be able to show your partners and product logos.
8. Countdown
If you are dealing with an eCommerce store, you may have to run product offers such as product launching time, discount time, event time, and many more.
The Countdown widget of the Happy Elementor Addons serves this purpose like a charm.
9. Source Code
If you want to show a code snippet with a professional look, you may have to change the style of your webpage. Fortunately, you can show codes with numerous styles with the source code. You can even select the style according to the type of Programming language.
For example, you can select the HTML style for HTML code snippet, JavaScript style for the JavaScript code snippet, PHP style for the PHP code snippet, and so on.
10. Timeline
A picture is worth a thousand words
Perhaps, this saying is the most appropriate in connection with the Timeline widget. It is a very neat and clean tool to create a mesmerizing display of product launches, company origin, and so many more in a sophisticated timeline map.
What More You're Going to Get with This Release
We have only shown a few premium features and widgets here. Each widget shown here supports the default Elemenor styles and happy effects. So, with the magic of Happy Elementor addons and the goodness of the Elementor itself, you can become absolutely unstoppable!
Here are the other premium widgets you will get with the premium version:
Claim the Launch Discount & Grab the Happy Elementor Addons Pro
As far as the launch discount deals are concerned, we are offering a whopping 40% discount on both the Annual and Lifetime pricing plans. You can grab and claim this discount up to 7th November 2019. To avail of the discount, go to the pricing page and use the Coupon code 'HAPPY-LAUNCH40' while completing the checkout process.
Finally, we would like to say that the free features of the Happy Addons alone are enough to satisfy the basic needs of the web design. But, with the Premium features, you can, we believe, reach the next level.
If you are familiar with the Elementor plugin from all along, you will find the Happy Elementor Addons a piece of cake. That's because the UI and UX of both plugins are similar. If you are yet to give a shot to the Elementor, do not worry. The intuitive user interface will help you find it under your belt faster.