When you are committed to making people's life convenient, you'll find ways.
At HappyAddons, we thrive to outdo ourselves every day. We thrive to find solutions to the problems that you face as a web designer. And when we don't find the solutions readily available, we challenge ourselves to innovate and come up with unique ideas. The live Copy feature from HappyAddons is a prime example of that.
Live Copy is one of the most distinctive features that is brainstormed and developed by HappyAddons. Team HappyAddons is the first in the WordPress industry to introduce this feature.
This is a story. A story of how we invented a feature that improved the UX of Elementor and made millions of web designers life easier. A story of an innovation from HappyAddons, which is now also available as a core feature by WordPress itself.
Changing Web Designing Experience for Millions with Our Live Copy Feature in Elementor Experience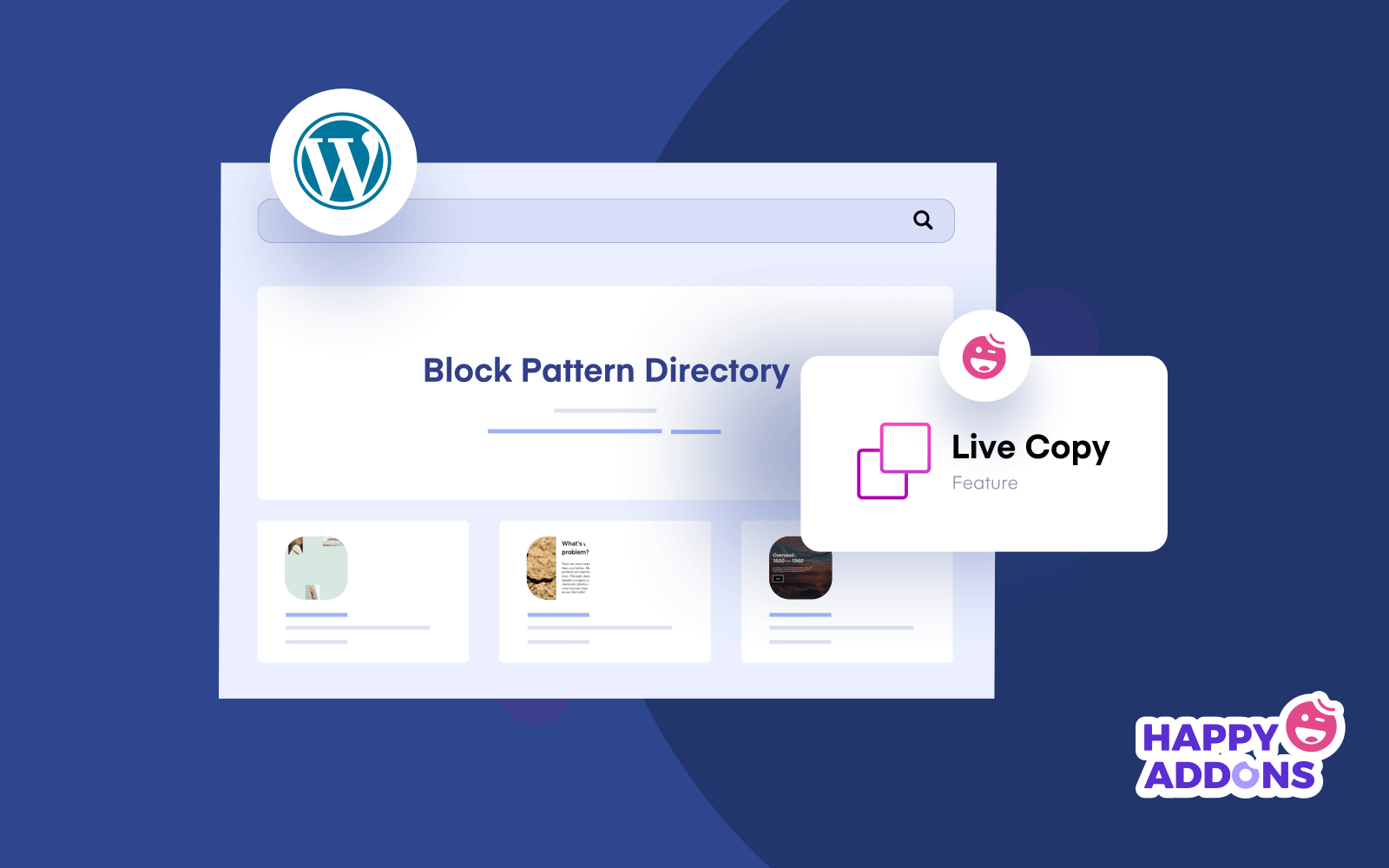 HappyAddons has always been a team fueled by passion and driven by innovation. Whenever we release a new feature, we make sure that we love to use it ourselves. When we as a developer and designer love a feature, we believe only then it can be useful to our users. This is why so many of our features are well-taken by our users.
HappyAddons is an addon to the popular page builder Elementor. So like many of our features, up until now, Live Copy was only available for HappyAddons & Elementor users.
With the Live Copy, it is possible to copy any design from the HappyAddons Demo site to your site. And most amazingly, you can do it from the Elementor frontend editor!
However, a few weeks ago WordPress Core Contributor Shaun Andrews published the initial design for the block pattern directory. We couldn't help but notice that it hosted a feature similar to HappyAddons. Yes, that feature is Live Copy.
Like you can do with HappyAddons, now you can also copy a block and paste it on your website (On Gutenberg editor) from WordPress's upcoming block pattern directory.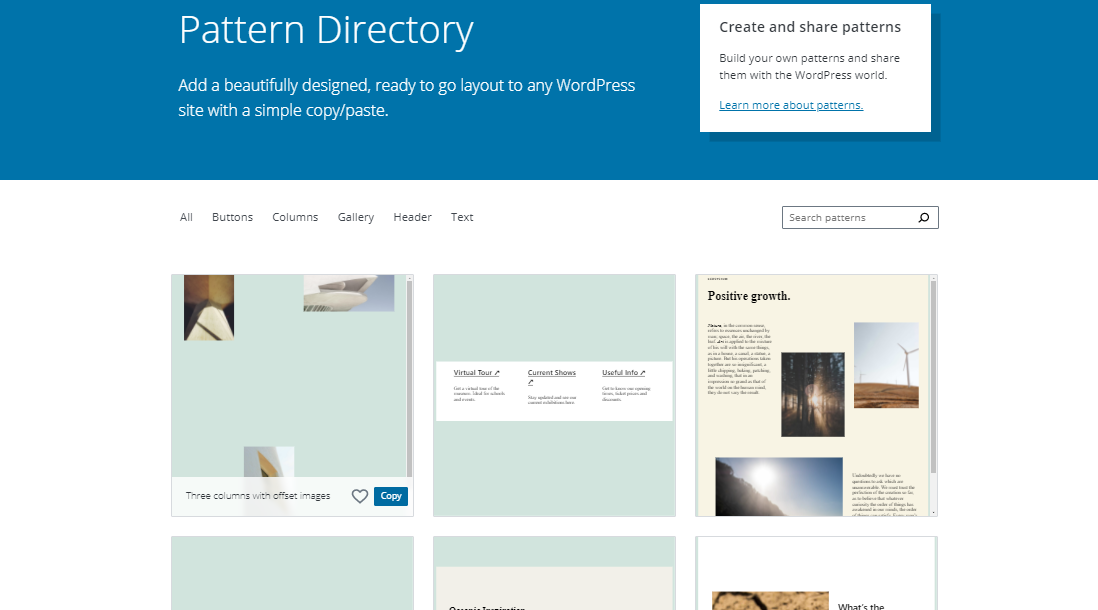 As you can imagine, we are extremely proud that a feature introduced by HappyAddons will soon be available as a WordPress core feature on the upcoming block pattern directory. Things like this inspires us to work even harder for our goal, to make web design easy for everyone.
How We Came Up With The Idea of HappyAddons Live Copy Paste
Since we started HappyAddons in 2019, it was termed as one of the most unique addons for Elementor. But alongside that compliment, we also heard a complain numerous times. Our users were not being able to replicate our beautiful demo designs on their website.
"Our designs are not coming out as good as your demos look on HappyAddons website. What do we do then?", HappyAddons users complained.
And it got us thinking.
Our team started brainstorming for an idea to get rid this problem. A lot of ideas were being thrown around, but one particular idea stuck through. "What if we allow our users to copy a design from our site and they can simply paste that to their website?" Our whole team loved the idea.
However, as obvious as the solution might seem, it was no easy feat to achieve. But the team persisted in the idea and made it possible for real. And soon, the idea that was supposed to help users to use our features, turned out to be one of our coolest features.
HappyAddons Live Copy Paste Comes with a World of Exciting Opportunities
HappyAddons Live Copy brings a lot to the table. It's simple and intuitive. Once you get used to it, you will feel its essentiality in every aspects of web design using Elementor. Among its countless benefits, below are some of the most notable ones –
Users can copy a demo design from our site and paste it on their site.
There are multiple demos for every widget and block, so users can choose one to copy-paste and customize according to their needs.
You can create your own blocks and share it on your website for others to copy and paste on their website.
Live Copy not only copies the design preset, but the media files as well. The file will be available on your media library to use any time you need.
It's simple, it's easy, and most importantly it saves a lot of your time.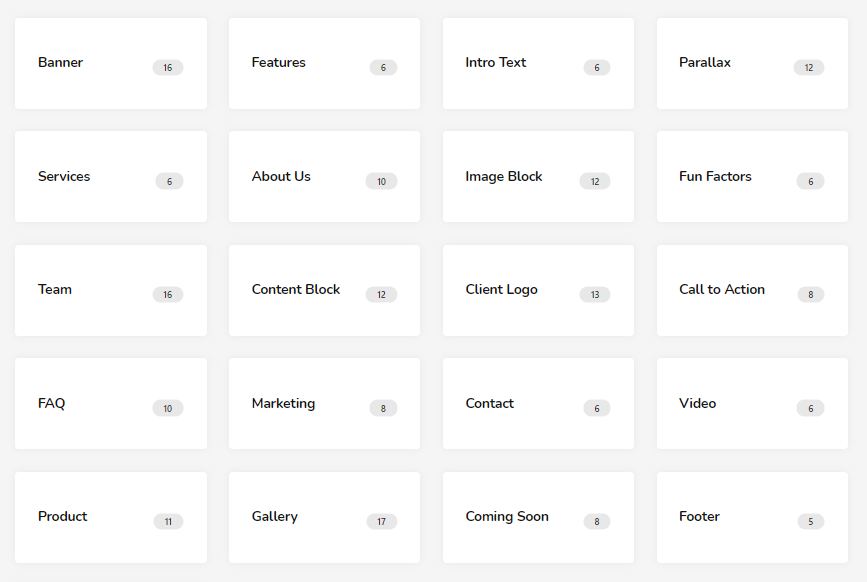 And your benefit is not holding up as we're constantly adding new design demos for you to take inspiration from. We truly believe in "No code, More designs" for our users.
A Promise to Make Web Design Convenient & Easy
Web design is a constantly changing field. With every new technology, it is getting more and more complex to build a good-looking and great-performing site.
HappyAddons, powered by Elementor is promised to keep you out of the jargons, and help you design and build your website more efficiently than ever. With this goal, we are constantly bringing in more and more innovative features to make web design convenient for everyone.
We are thrilled to see WordPress utilizing the live copy feature which was first introduced by HappyAddons. Things like these gives us a sense of immense pride. But it also give us an assurance that we are indeed, in the right path. So our thirst for innovation will only increase from now on.
We will continue to give our best to make your imagination come true by making professional web designing easy for everyone.