Everyone likes flexibility in every sphere of life. As it's a competitive world, people used to get facilities from various resources. When running a business or blogging site, you should keep it as much faster and easier as possible.
Elementor is the best page builder plugin for WordPress, with which you can ensure 100% flexibility for your customers. And it's possible only when you get the best hosting plan for your WordPress site.
Sometimes you might see some features on the website that exclaim to you, saying wow. Isn't it? Now it's your turn to offer the same experience to your audience.
In this post, we'll be going to describe which WordPress hosting plan could be your easy choice and why when you build your pages with Elementor.
Before that, let's briefly overview Elementor and its features.
Why Elementor is The Top WordPress Page Builder
Elementor gives you this kinda feeling with easy user-friendliness you can enjoy ease. The main purpose of the Elementor plugin is to give customers 100% unique experiences in building pages for WordPress websites.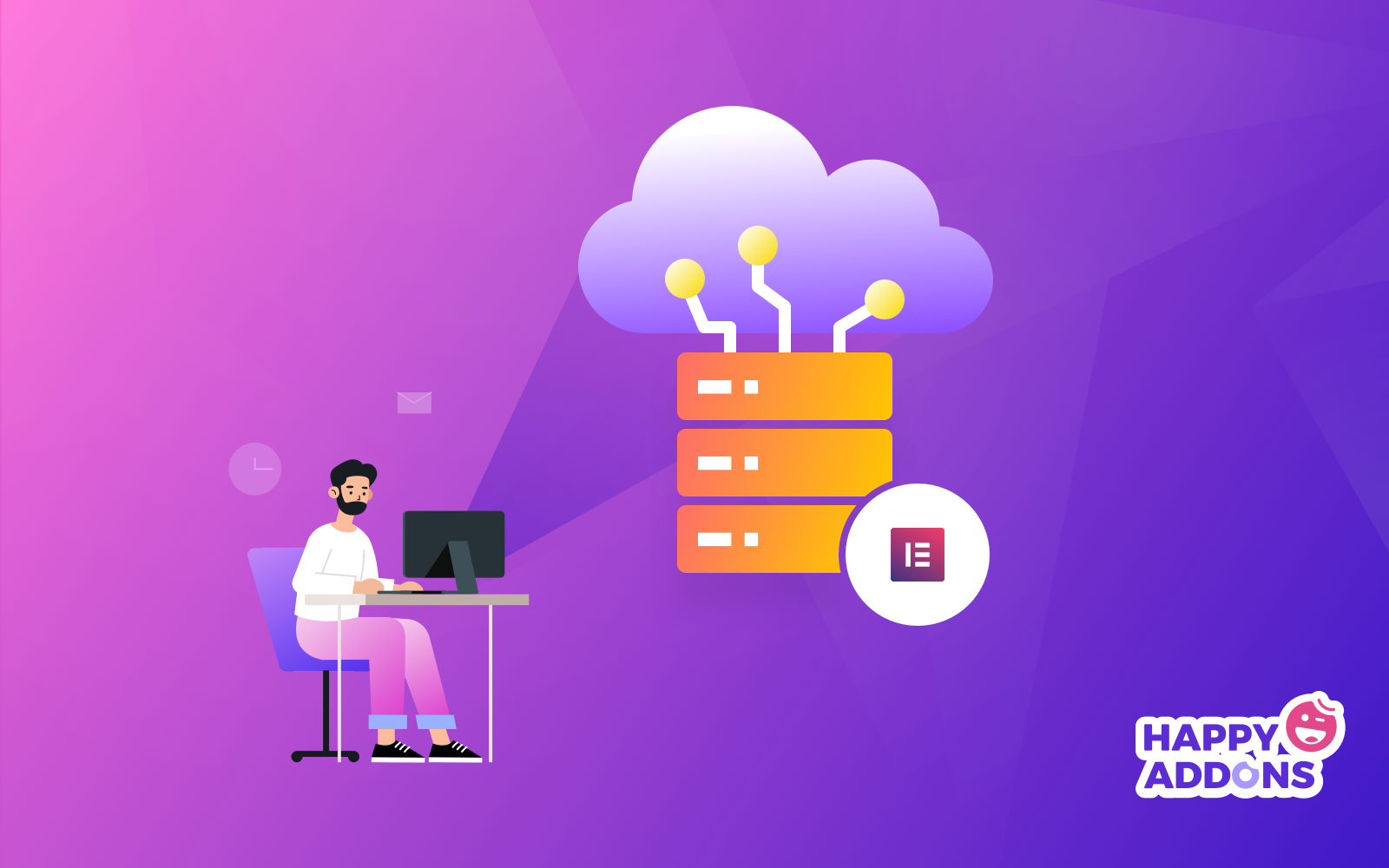 Your success rises up when you give much priority to page loading. Basically, page loading depends on the hosting service where you take from. Web hosting is very important for any website because it stores the data in the web stores.
To get the best Hosting plans for Elementor-powered WordPress sites, you need to ensure that your page loads quickly. You may face severe errors if you use a cheap and low-quality hosting server.
To recover this problem, you need a top-performance hosting provider that can bring a highly speedy, optimized, and secured website. Let's discuss the types of web hosting which can be preferable for you.
Hosting & Its Basic Types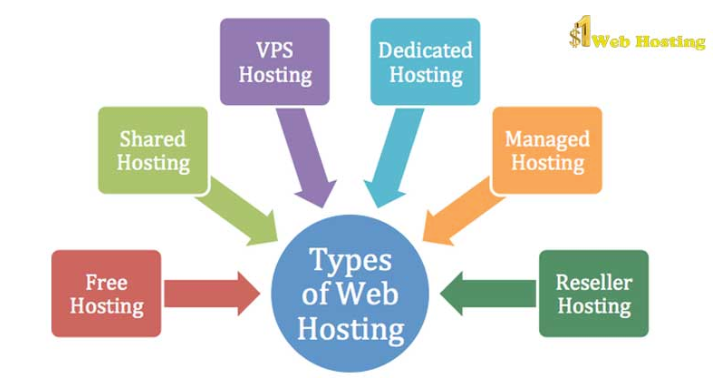 Here is some information about the above types of web hosting. Let's dive into the details.
Dedicated web server
As you know, the name 'dedicated server' means that the server you are using is fully yours, and you don't need to share it with any person. After going with the dedicated server, that means you have purchased a web space where you may have a control panel.
Shared web hosting
With the name, you may assume what it will be. It means that you are using a particular space on any server. Basically, it will be helpful for a personal website or small businesses. But high performance is not on this server.
Reseller web hosting
Basically, reseller Webhosting is the best for making money. That means you can keep clients' websites. A reseller web hosting can control and manage some features very well.
Cloud Web Hosting
Cloud hosting service is the most used hosting service. In this server, you can have control over thousands of website servers altogether. Naturally, big websites like eCommerce-based websites are much preferable on this server.
Managed Web hosting
Managed web hosting is a full package where you can control, provide more technical support, and operate. Though you will find it very expensive, you will get a better service from this server, and you can trust this server.
So it's pretty clear what kind of web hosting would be much preferable for your website, and why should you get one of these?
But every WordPress-based website requires managed web hosting service.
Things You Should Consider while Choosing Your Hosting Plan
Choosing the right hosting plan for a WordPress-based website is pretty tough. You must be aware of your choice. Before making any decision, make sure what type of your website is.
If it's based on WordPress and you are running an eCommerce-based website, then you must, and if you are running an Elementor plugin for your website, then you have to go for the right option.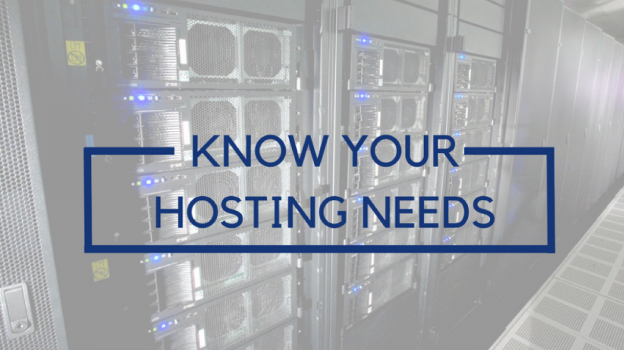 One worst decision can cost you so much and directly harm your business, you should do better research before choosing a hosting provider.
Now, if you want to design your WordPress website with the Elementor Page Builder, you need to capture three key matters: Load time, Availability, and Support.
Loading Time
Loading time is very crucial for any website. Especially for popular eCommerce-based websites and online shopping directories, a fast page load time is very much important for a website. First of all, page load time harms search engine rankings.
Google uses a particular algorithm (bots) to determine a website's performance, and page speed is one of the key factors. That means Google asks shoppers to make faster web content.
The data of your page loading indicate that if it takes a second more in the page loading, then it will produce a loss of 11% in page views, 16% in customer dissatisfaction and, the most important number, a loss of 7% in the conversion rate.
Availability or Uptime
Today, no one can ignore that websites are highly important channels for the company to meet and grab global traffic. For this, website availability, or uptime of your site, becomes an important fact for the progress of your digital appearance and one you need to monetize.
Real-time Support
To keep the support procedure is very important for getting and grabbing customer attention. During the provision of any services, customers can get some faults or issues. But if they do not get the solution from you within their desired time, that will cost you a lot.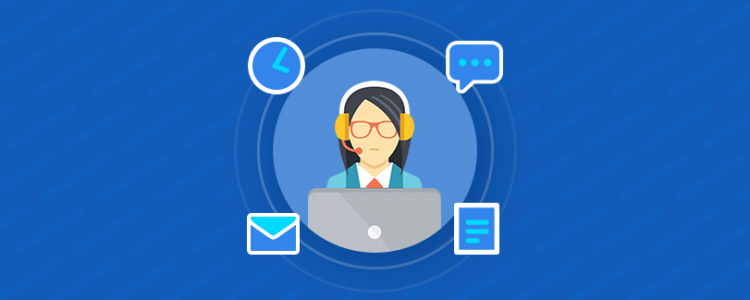 People will get upset, and they will never get any services from you. So support is very much important for any website.
To enjoy the Elementor page-building experience, you will require an exceptionally quick page load time and a world-class site performance. You may face some page loading issues with regard to this brilliant drag-and-drop site structuring stage.
In this way, to anticipate such sort of server-related mistakes, you have to pick a top-quality and trust-commendable web hosting.
Best Hosting Plans for WordPress and Elementor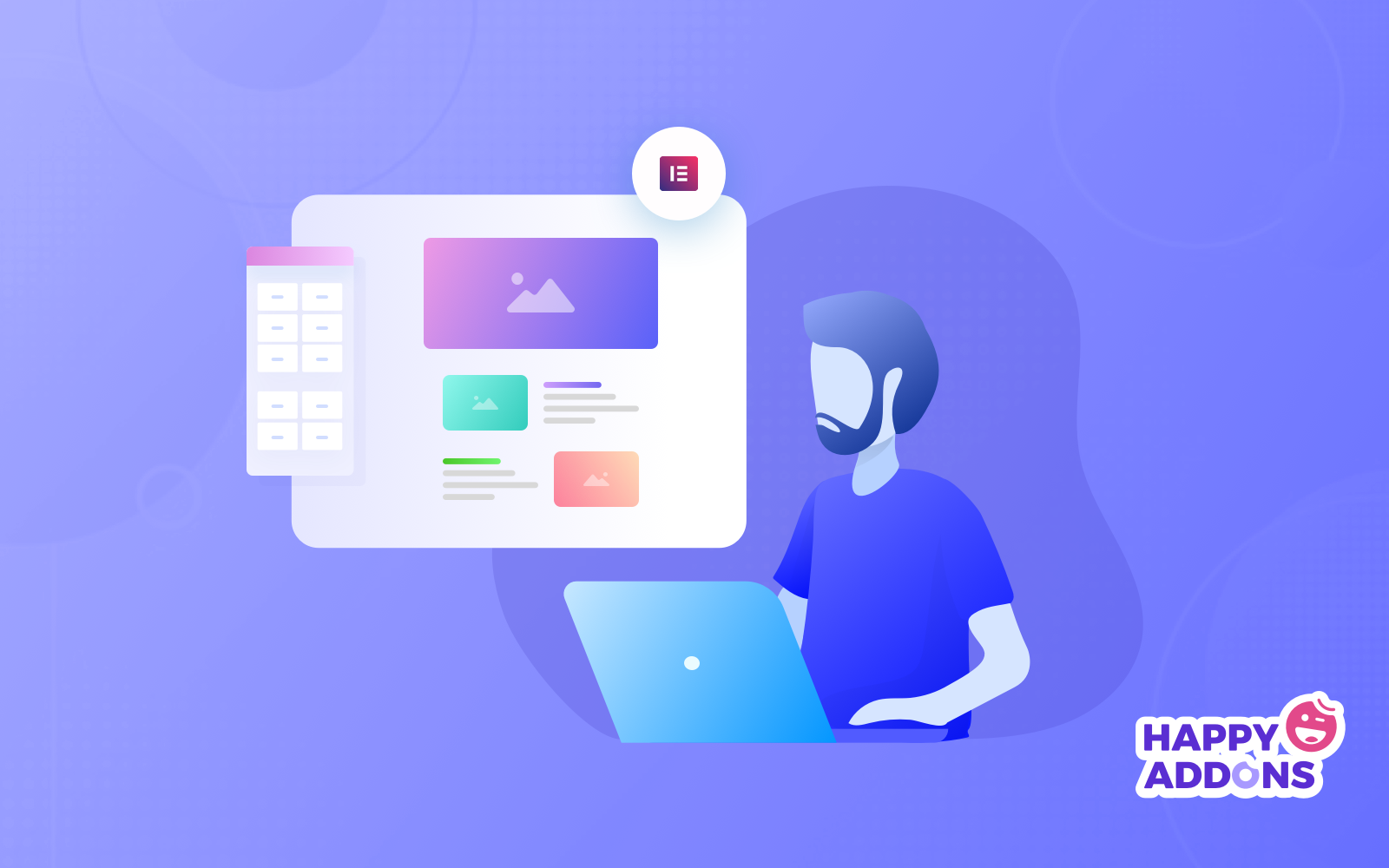 Considering the performance and financial acts, we have arranged a list including the absolute best Managed Hosting Providers for WordPress and Elementor. Have a look at below list-
Best hosting plans for WordPress and Elementor
Elementor Hosting
Bluehost
Kinsta
WP-Engine
Flywheel
Nestify
Pantheon
Let's dive into the details.
Elementor Hosting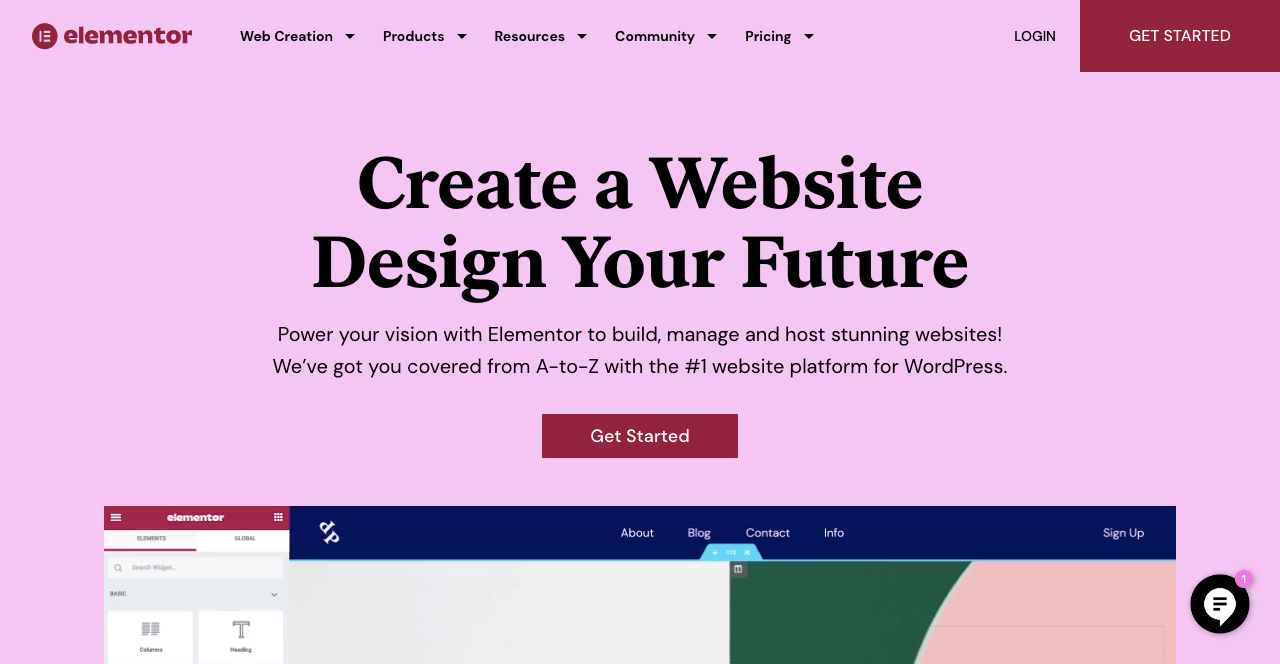 Elementor Hosting, also known as Elementor Managed Hosting, is an all-in-solution to streamline your web design and building process. It offers four different types of pricing packages.
Each package includes managed WordPress hosting, Elementor pro page builder plugin, theme, and premium support.
It means right after you buy a hosting package, you won't have to buy the Elementor Pro plugin separately. Each package also includes auto backups, Cloudflare CDN, SSL Certificate, and a website based on the Google Cloud Platform supported by their built-in security layers.
Once you complete buying a hosting plan, you'll be directed to the WordPress dashboard with the Elementor Pro plugin installed.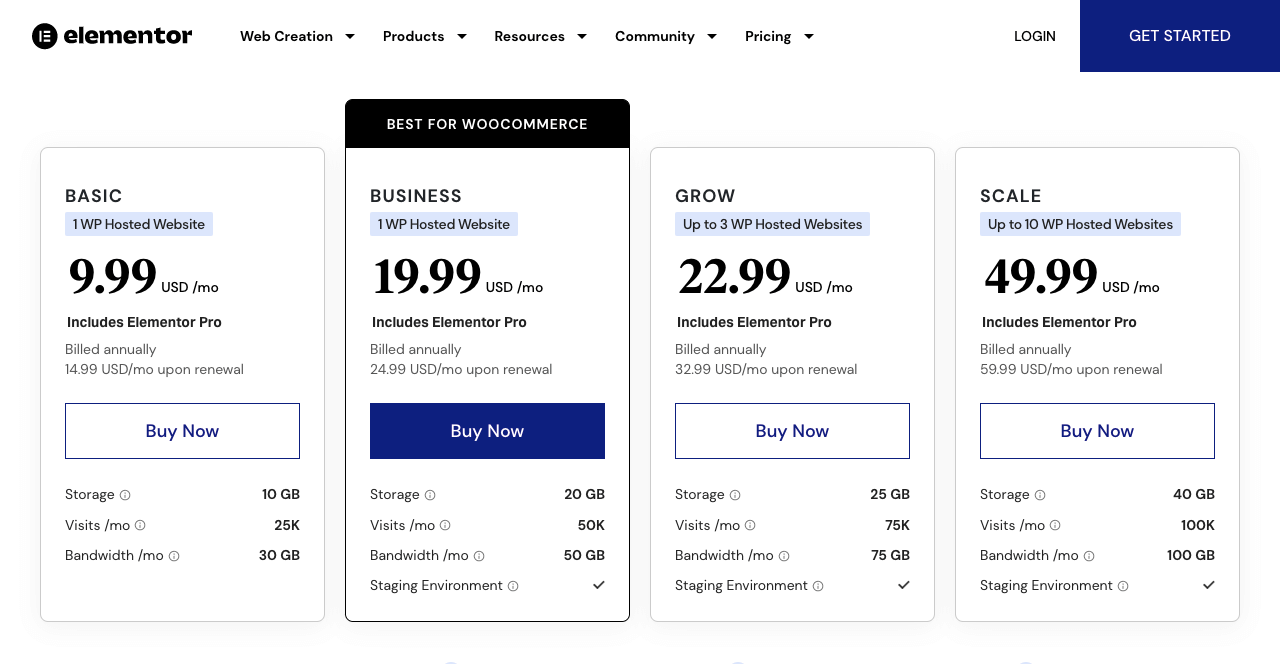 Bluehost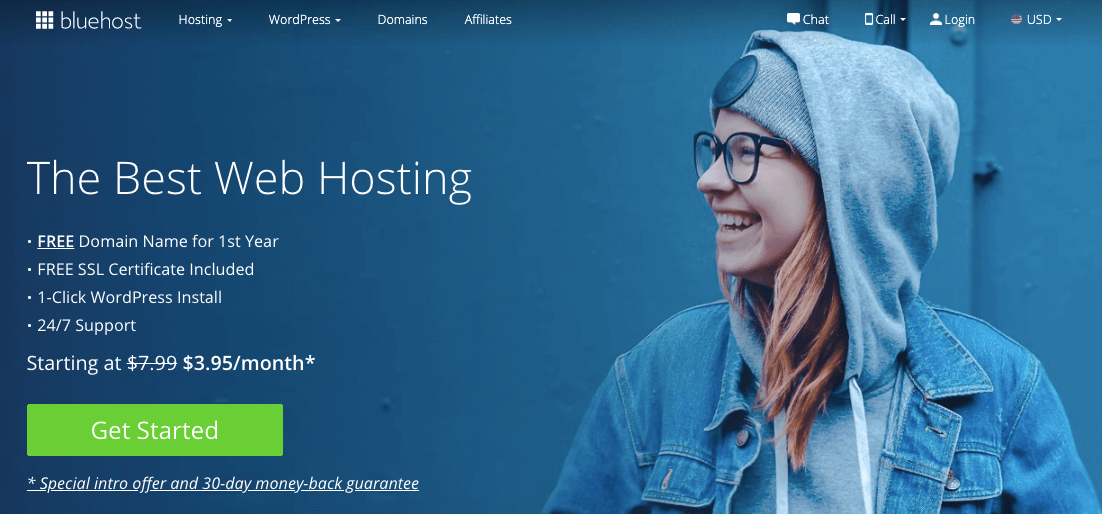 This managed hosting provides a hosting solution powerful enough to handle any kind of WordPress sites. You can enjoy its highly advanced web management tool, regular automatic update, and support from its extremely professional support team.
With Bluehost, you can get access to hundreds of themes that best suit your business and switch them in seconds to get started quicker. Not to mention it is built in a WordPress staging environment to help you test the site before it's public. Enable a unique experience of secured managed WordPress hosting at the most affordable cost.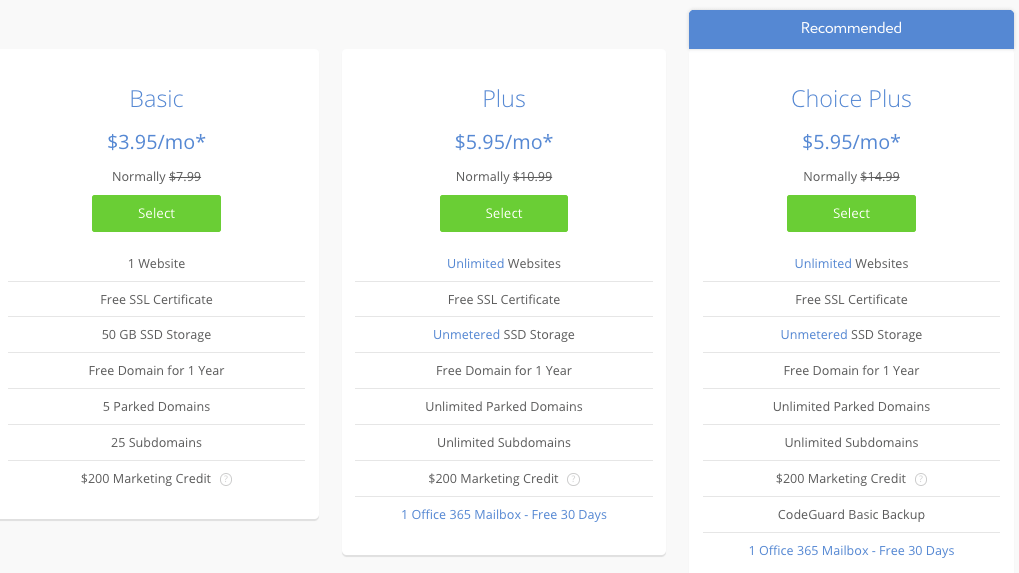 Not only that, Bluehost offers- a year of a free Domain name with hosting plans, auto-update & installation of WordPress, robust security with expert support, and more. Its pricing plan starts from $35 only.
Kinsta
For over 7 years, Kinsta has been attempting to give the best quality oversaw WordPress facilitating arrangement in the market. Since it uses Google Cloud storage, you will get the chance to experience helping stacking speed for your pages.
Thus, Kinsta clients will appreciate structuring their sites utilizing Elementor Page Builder.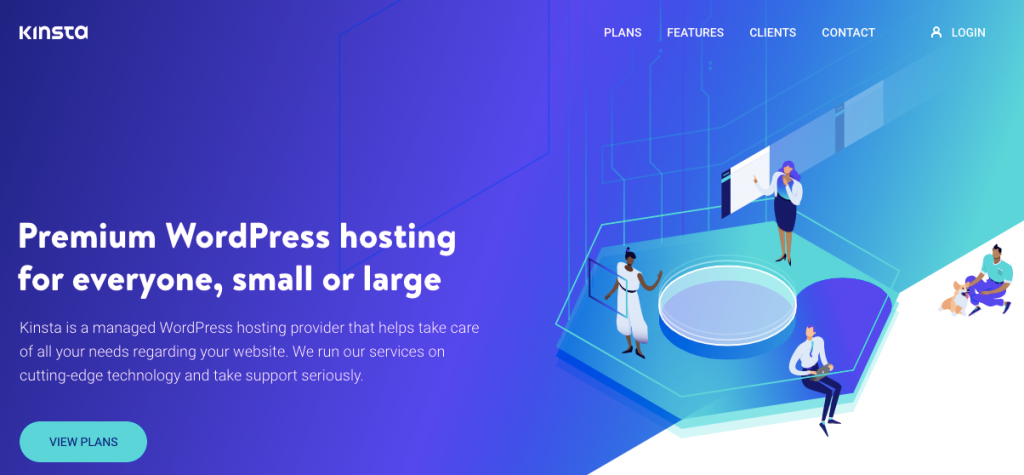 Kinsta gives hardware firewalls and continuous malware filtering to totally verify your site. Also, it includes SSH and Git addition in every one of the bundles.

Chance of utilizing extra additional items, you can even use, for example, Cloudflare Railgun, Redis, and more. The first-class support group is constantly available in the event that you need any help anytime.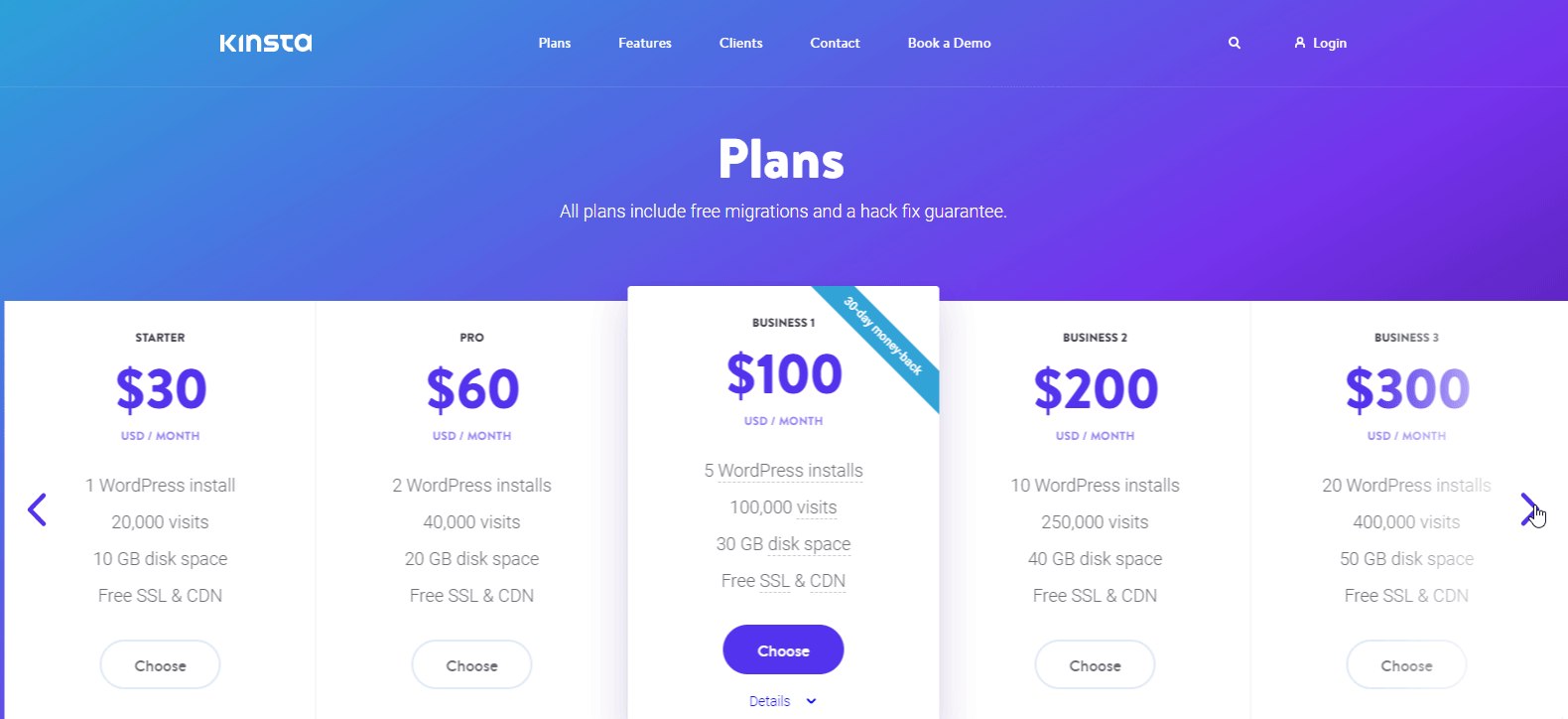 Compared with the other managed hosted panels, the price is extremely affordable as the Starter bundle starts at $30/month.
WP Engine
WP Engine is one of the most dependable and oversaw facilitating suppliers in the commercial center. It is absolutely centered around the WordPress stage and offers magnificent facilitating and designer experience through productive highlights.
Since WP Engine is an official accomplice of Elementor, you can positively anticipate that it should convey incredible page-building capacities.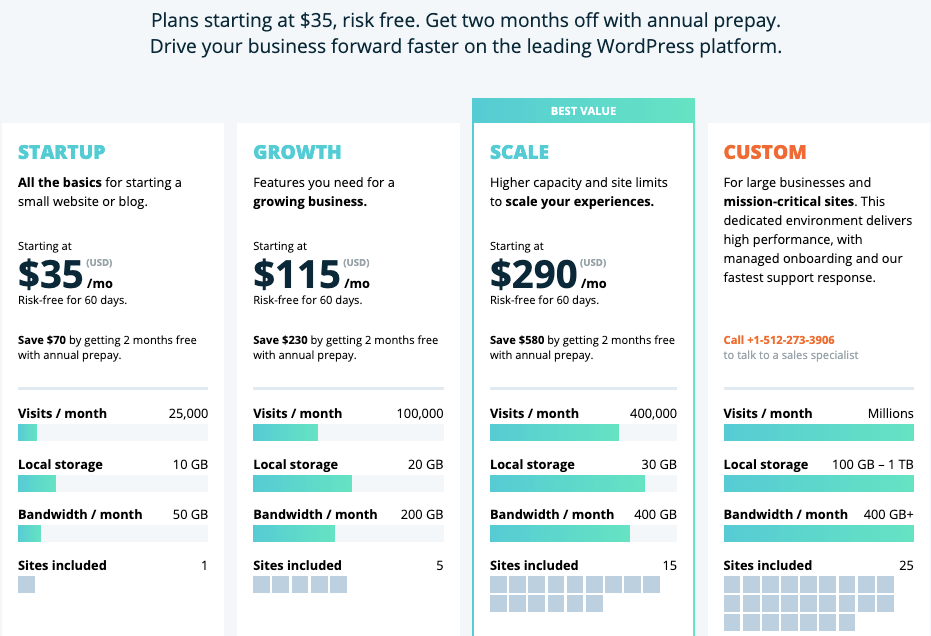 WP Engine gives a strong page performance process to increase the loading speed. Again, it takes care of image storing, GIT integration, SSL Certification, and many key factors.
If you are operating a small website, then WP Engine packaging would look costly to you. Besides it's making sure of top-class performance, you can start with this managed hosting provider starting from $35/month.
Flywheel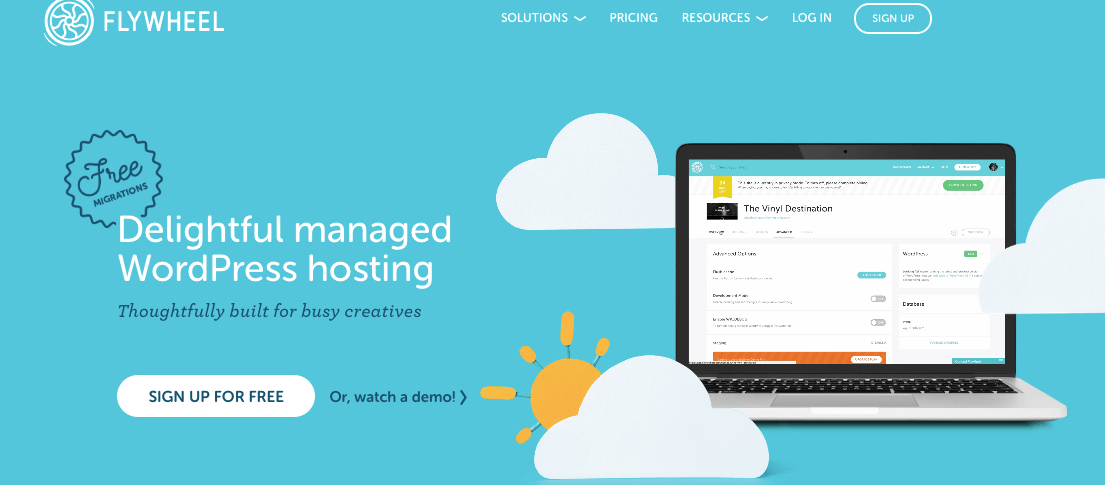 Flywheel is one of the best and top-rated WordPress-based hosting service providers. It is known as the best Hosting plan for Elementor. It is really being appreciated by its top performance. Flywheel ensures the speed of site consideration through its amazing-fast workflow.
You can await a strong security system like rock-solid and amazing website performance. Even startup people who have not any experience in operating websites also wouldn't face any trouble because of its simple interface. Importantly, it manages the bothering of software updates, backups, and caching.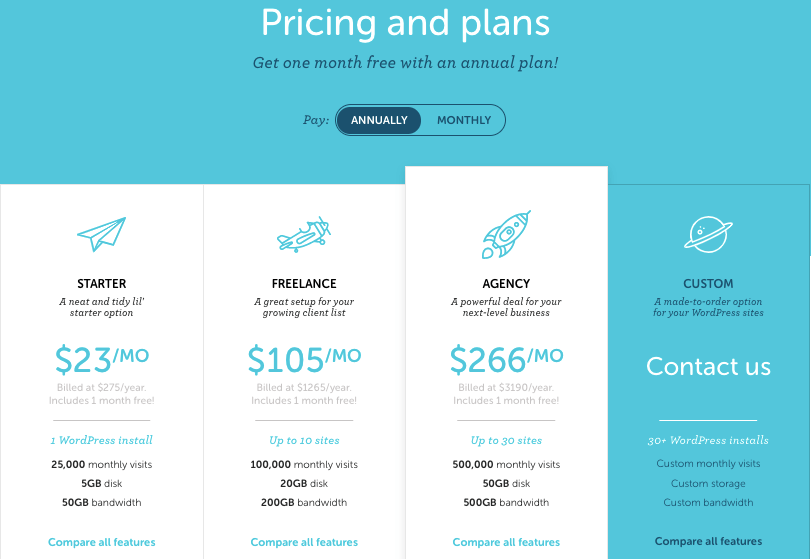 You may find it a little bit costly as the basic package starts at $14/month. But then again, thinking all its amazing features, Flywheel will be 100% perfect in every case.
Nestify Hosting

Nestify is one of the best-managed web hosting service providers. People are satisfied with its unique and first-class service. The CDN helps to speed up the page loading of your website. Users are getting enjoy an amazing Elementor page-building experience.
Besides, it also systematically does upgrade daily updates, which can be very crucial certainly in case of a need. Performing consistent scanning saves your website. By giving 24/7 support, the Nestify team can solve any issues within a second.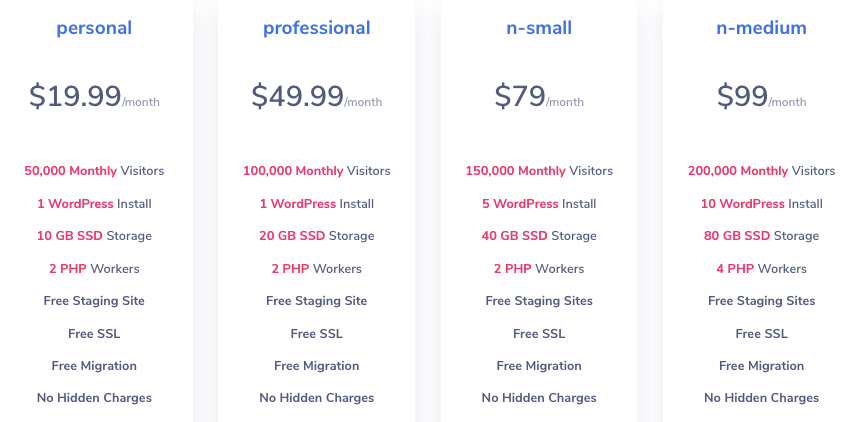 Comparing to other managed hosting providers, the pricing package is a little bit expensive. You can manage to use up to 5 sites in its Starter package for $79/month.
Pantheon Hosting
Keeping the high-speed ratio among the other hosting providers Pantheon is also a world-class hosting service provider. It has been appreciated by users year after year.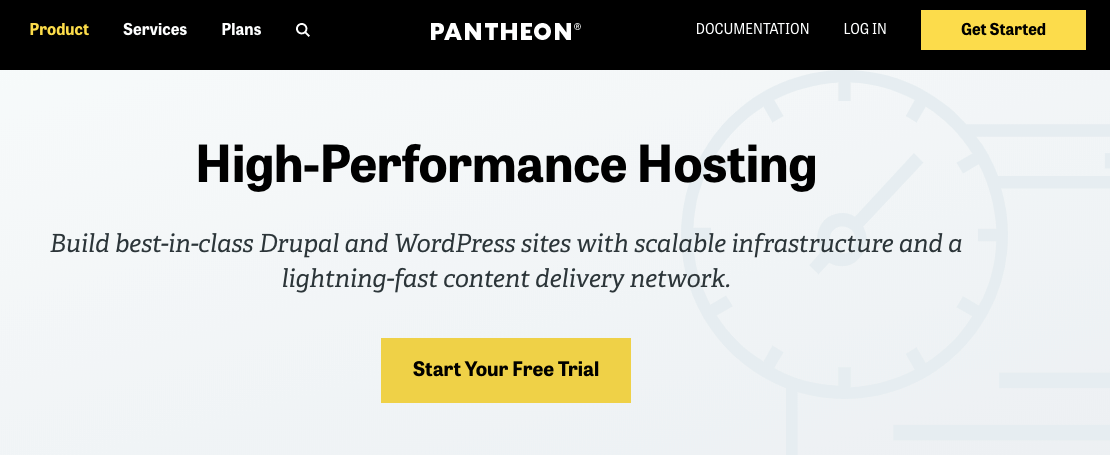 Having a 285k+ hosted website, it has been providing the speed, uptime, and scalability to ensure high-quality performance. Really glad about its remarkable features, Pantheon makes sure tremendous Elementor page-building understanding for its users.
Anyhow of disaster healing, it keeps an unforgettable loading-time- 99.99%. The addition of the HTTPS certificate also gives security services to keep your site safe from any type of dangerous cyberattack.
If you are the owner of a small blogging website, then you can use the Basic package which will cost $29/month.
WordPress Hosting Comparison: A Quick Overview
Let's have a quick check about all the above hosting providers. With the chart, you can assume which hosting provider is working well and who is giving the hosting support to the customer, especially those who use Elementor plugin as a page builder for their website.
All the above-mentioned hosting providers have some similarities along with some unique features. You can get multisite support and an SSL certificate from all of them. But you will see differences in the other options. Have a quick look at the below comparison.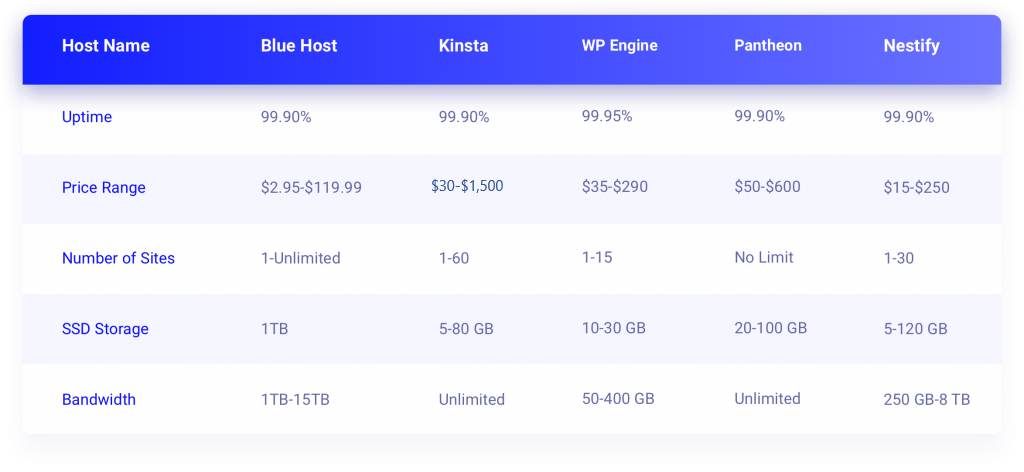 As you can see, almost all the plans are quite smart, powerful, and user-friendly. These are the best hosting plans in the WordPress industry and for Elementor. It's really tough to find out the actual difference. Let's give it a try!
Bluehost is the top hosting provider recommended by WordPress!
Kinsta is the fastest WordPress hosting provider.
WP-Engine offers the Best Managed WordPress Hosting.
Flywheel provides Managed WordPress Hosting, especially for designers and creative agencies.
With Nestify, you can experience Blazing Fast Web Hosting!
Pantheon Hosting is the Great Hosting Deal so far.
Final Words On The Best Hosting Plan for WordPress
We have just discussed how you can pick the right hosting service to gain your desired flexibility. And change the Elementor page-building experience. You will get the service with the perfect administration that provides top-quality performance, security, and 24/7 support.
All in all, what do you make of the Hosting providers we have discussed? Don't hesitate to tell us anything related to the topic. We will be glad to provide you with the best solution.