It has never been that simple to design your website all by yourself. But since the beginning, Elementor making it possible. Right now, it helps more than 5 million WordPress users to create beautiful, responsive, and highly converting website. And, Happy Addons become one of the integral parts of it. Recently this robust Elementor widgets integration has reached 100000+ active installations worldwide.
Inevitably, Happy Addons makes your Elementor experience better. Provide more rooms and features to design your WordPress site the way you love. Like any other WordPress plugin, it has both a free and pro version.
Therefore, you will find similarities and differences between these two plans of course.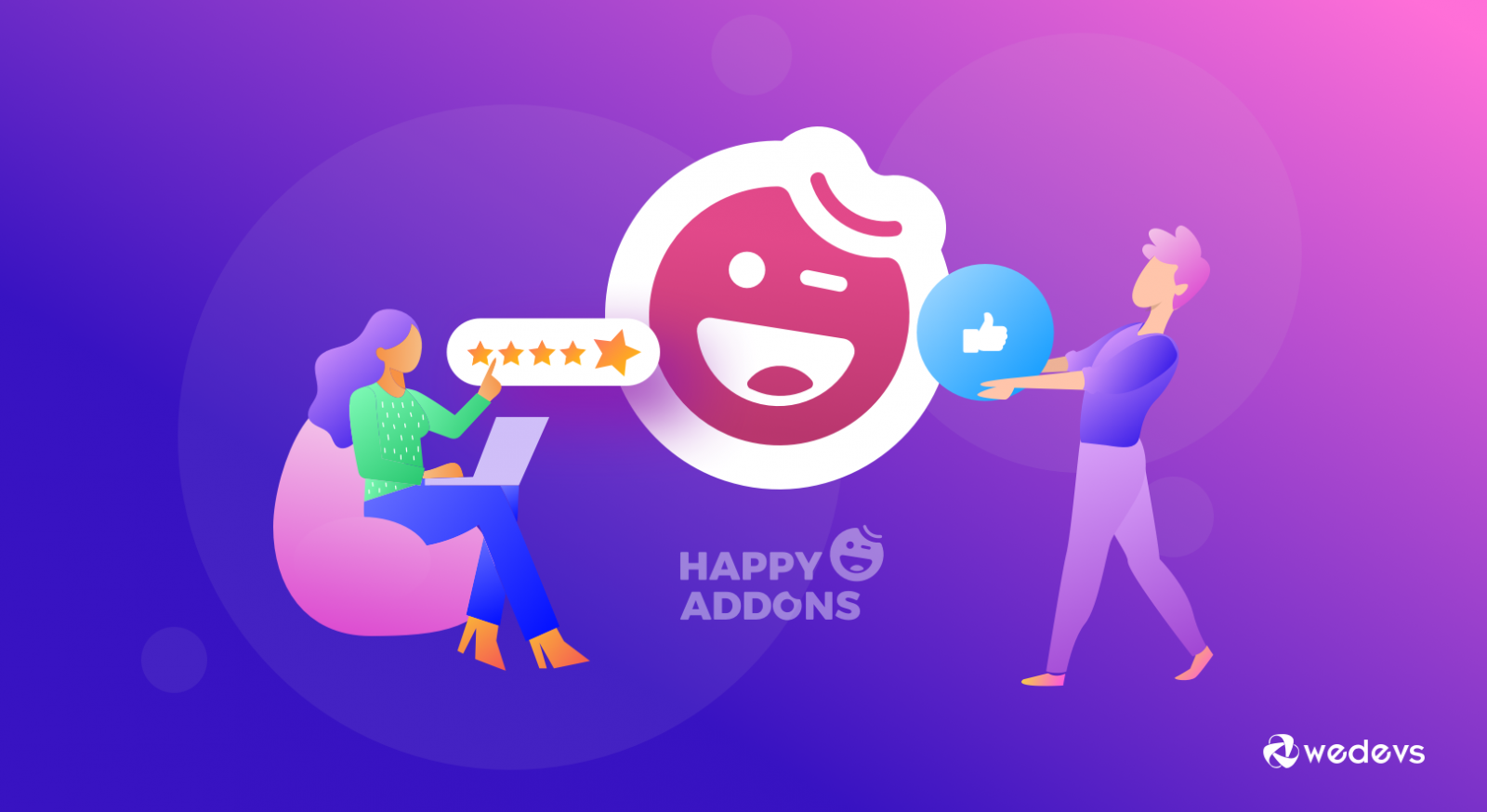 So, in this blog, we will show you a step by step comparison of Happy Addons Free vs Happy Addons Pro. After that, you will be able to make your mind which version to choose at ease and gear up Elementor to make your WordPress site more lavish and engaging.
Why Happy Addons is Essential for Elementor Users?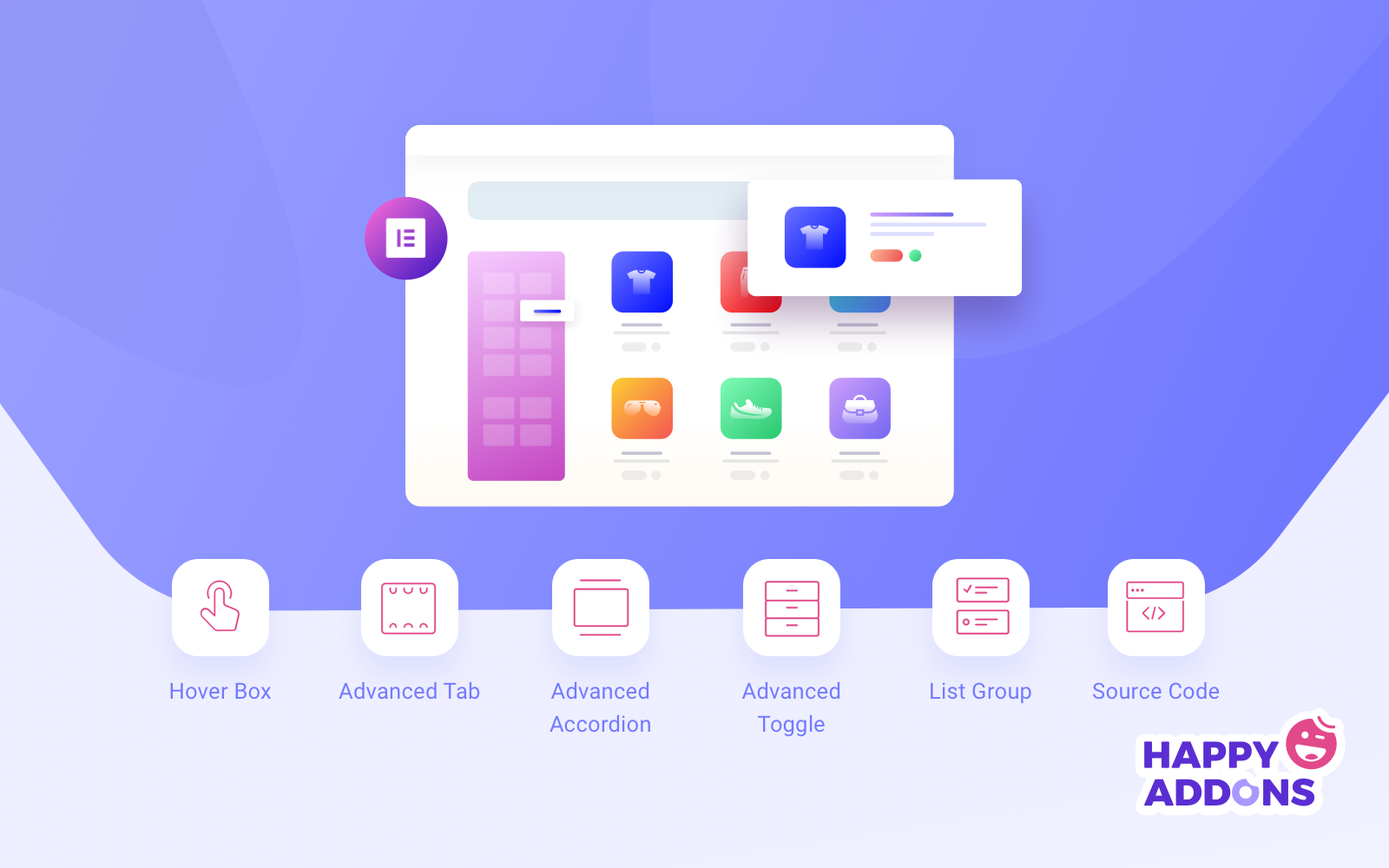 Elementor is a well-renowned name in the WordPress territory. This drag and drop page builder has almost everything you need to design your web pages and the whole site. What Happy Addons add to your arsenal is a bunch of superb widgets that can turn your web designing experience way better.
The Happy Elementor Addons is a one of a kind WordPress integration that extends the power of your Elementor Page Builder. It comes with additional widgets and functionalities like adding unlimited nested elements, preset, live copy-paste, animations, floating effects, and many more.
So, if you have Elementor, Happy Elementor Addons only increase your strength. That allows you to do more that is not possible only with Elementor.
Here, you can check how convenient the process of installing HappyAddons to your Elementor powered WordPress site.
Happy Addons Free Plan is a Bag of Surprises
The Happy Addons free plan is at your hand anytime. What you need is to go to the WordPress repository, and download Happy Elementor Addons. Then install it, and activate it. You are ready to go.
Unlike any other Elementor addons you may find in the market, Happy Addons offers a wide range of superb widgets and features you won't find anywhere for free.
Superb Happy Elementor Widgets that Comes for Free
Well, the Happy widgets library is full of surprises. There are a bunch of them you will get when start using the free plugin by merging it with Elementor. From 39+ free widgets, take a look at some of them you can't afford to miss –
Predesigned Card to Create Instant Sales Page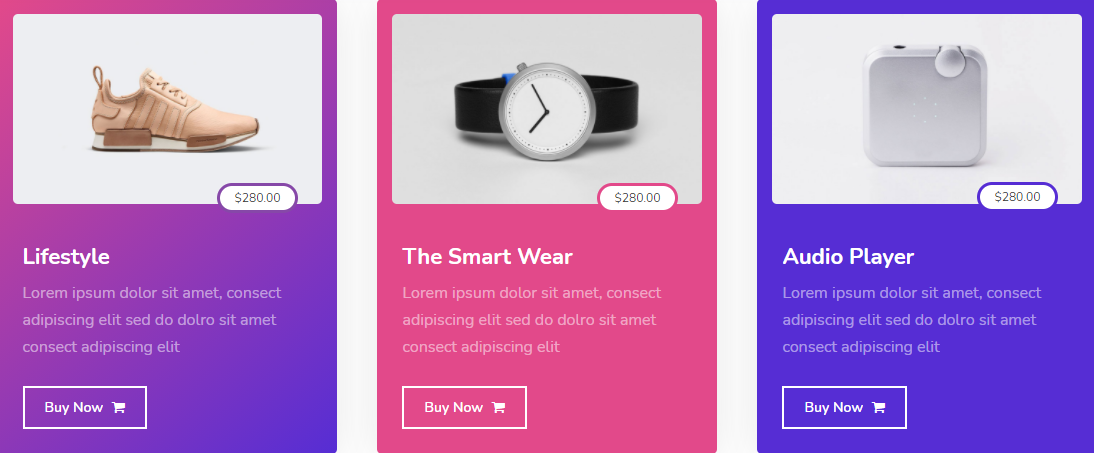 Card widgets help you create an engaging sales page instantly. Also, you can feature your product within a lavish look and design on your website. It let you combine image, links, and badge to make your product demonstration more appealing and user-friendly.
Build Responsive Skill Bars at Ease

If you want to showcase some of your project or user's efficiency, the Skill Bars widget can do it for you. You don't need to think too much, because Happy Elementor Addons create this widget with four different layouts. You just choose a design of your skill bars and put in your information, that's it.
Bring Versatile Color to Your Header with Gradient Heading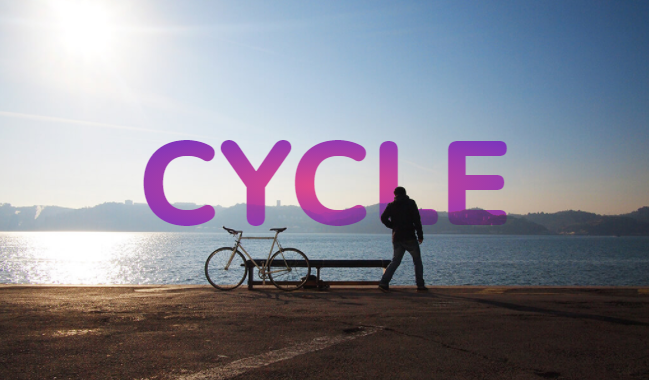 This one widget can change the look of your landing pages. If you want to put some color on your headings, the Gradient Header widget is the perfect option for you. Using different shade, this will let you create your own brand color so easily. Isn't that fun?
Slider for Better Displaying
Well, many themes have premade sliders, even with Elementor you can create sliders. But Happy Addons Slider Widgets brings you more simple and powerful options. You can create easy sliders with beautiful animation & effects, and place them anywhere on your website. Right now, it has five different designs to choose from.
Let Users Rotate Your Product 360 Degree
This is the newest addition in the Happy Addons widgets library. Using this widget, you can upload several images or 360-degree images of your products. And visitors can rotate and drag it to see another way around as they like.
Needful Features of Happy Addons Free Plan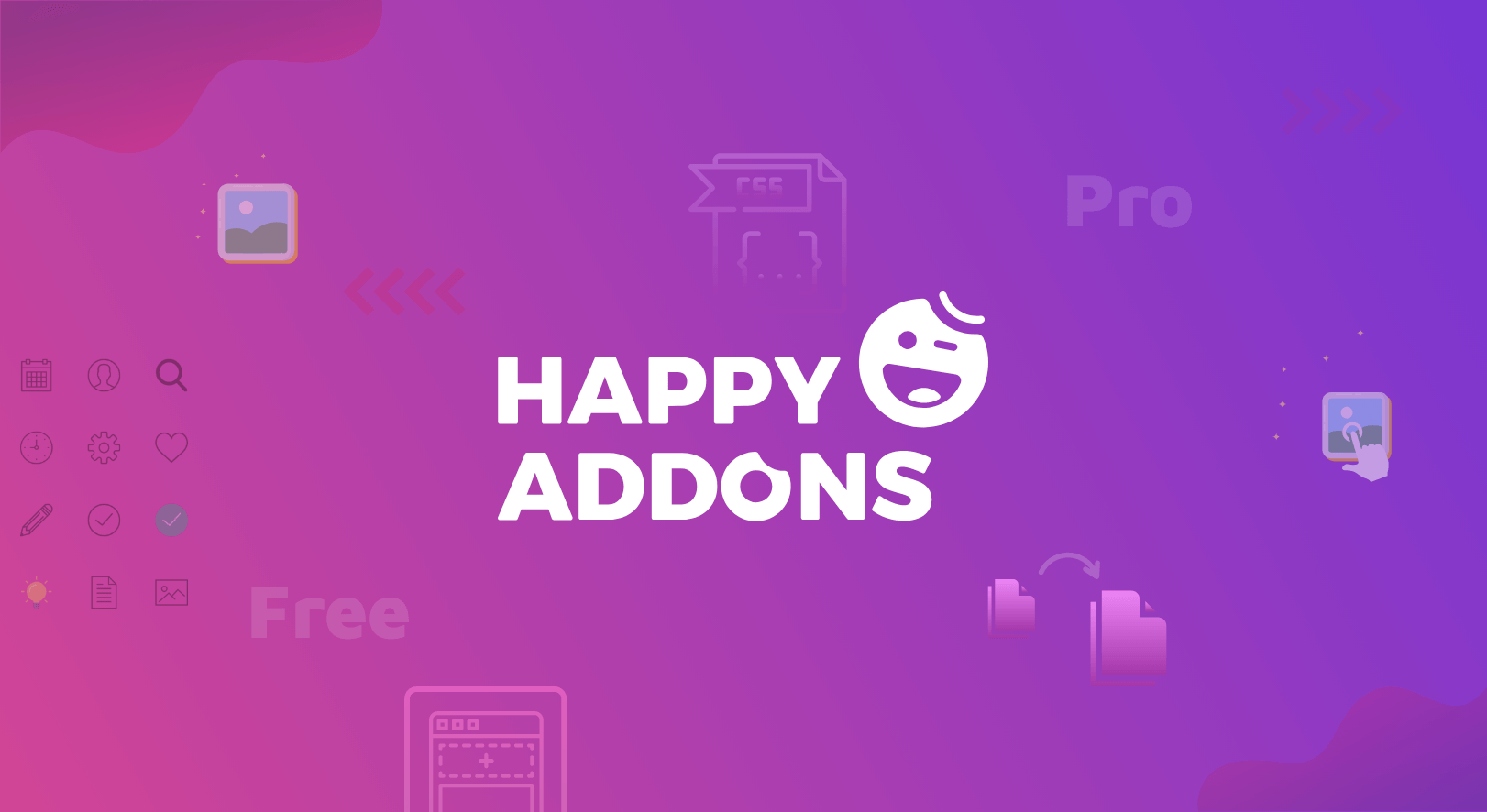 In a comparison like Happy addons free vs pro, we think it's better if we only focus on the major widgets and features that can help you make a valid decision. Hence, we are also assuring that the free version has a lot more things to do with it. Look at some of the highly efficient free Happy Addons features –
You will get a Template Importer. The free version has 400+ well-designed section to add up to your whole page design.
Equal Height feature lets you apply various CSS transforms like translate, rotate, scale, and skew without any limitations.
The floating effect is a rare thing you can get in the free version. This feature helps you to create stunning animations.
On-demand asset loading keeps your pages lean, fat-free, and faster.
Well, let's find out the pro plan, which seems to be unlimited in scope, very unlikely to the free plan.
Happy Addons Pro – Unlocking Everything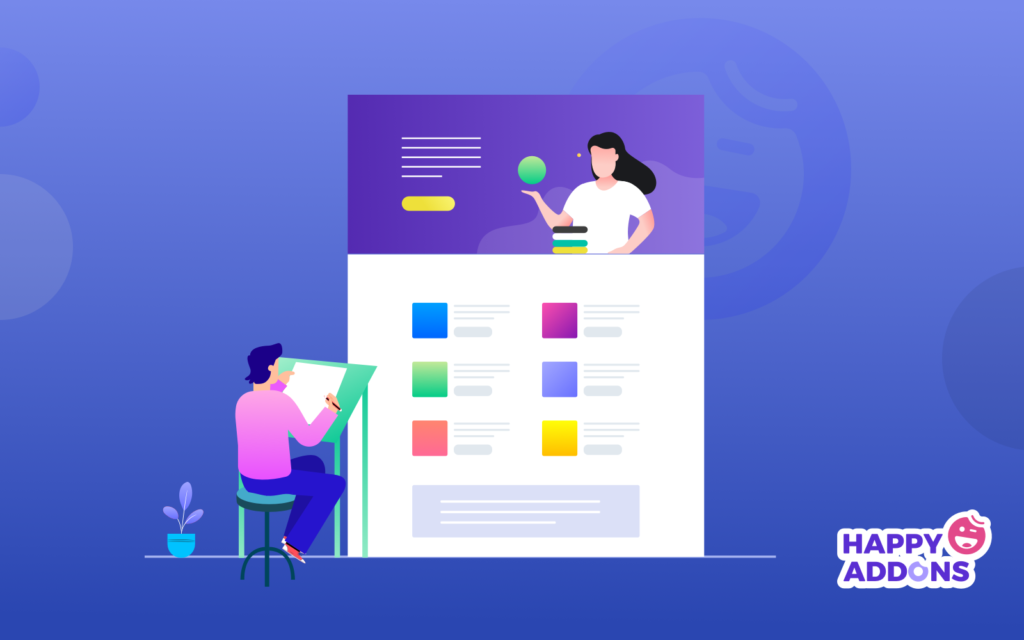 What you get in the free plan, Happy Addons Pro not only doubling that, it offers an unlimited resources and advanced level features. The combination will give you an astonishing WordPress page building features which can easily be merged with Elementor.
In regard to widgets, Happy Addons Pro unlocks the complete widgets library for you. That means you can use all the premium and free widgets simultaneously. So, in this Happy addons free vs pro debate, pro plan wins.
Happy Addons Pro – Get all the Widgets Out There
Right now, Happy Addons Pro has 41 premium widgets, besides that, you will get all 39+ free widgets with it. The combination will allow you to design a WordPress site with immense possibilities. However, let's have a quick look at a handful of pro widgets that can change the way you think about WordPress page building with Elementor.
Advanced Pricing Table Creator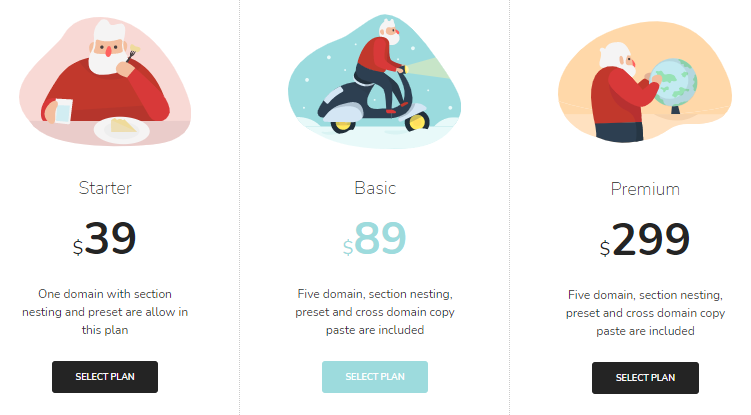 Your pricing page should be communicative and engaging. To do that, you must mix up the design and pricing in an attractive way. Pricing Table widget has six types of unique layouts to solve this problem. Therefore, all of these designs are customizable.
Advanced Heading is a Cool Thing

You may already design your logo and site header. In such cases, which good this header widget can give you? In each of your posts and sections, you can change your header pattern and color with this. Hence, there are 10+ different header designs that let you make landing pages with more attractiveness.
You Surely Don't Want to Miss the Sticky Videos
Embedding YouTube videos is a common thing. And more than 83% of marketers want to use video in their marketing efforts. So, the Happy Addons Pro plan offers a Sticky Video widget. This lets you include and show videos like a popup. Or in the meantime a reader engages with content, you show a related sticky video.
YouTube and Vimeo easy embed are available right now. Furthermore, you may also upload self-hosted videos, and use customized icons too.
Create Versatile Data Table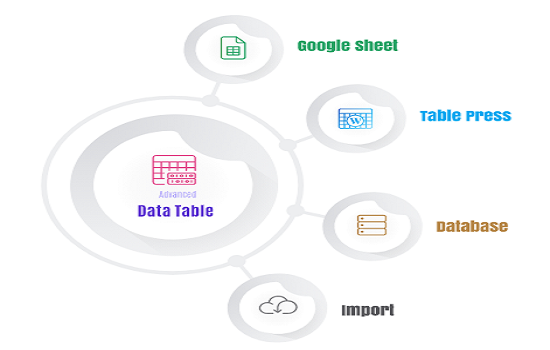 Creating a data table can be a mess in the WordPress block editor. There are certain limitations to the page design, alignment, and space. Also, the common WordPress table building features have little scope in such cases as comparing multiple things.
In Elementor, there is a blank space for this, and Happy Data Table just fills this superbly. It has multiple table layouts and options. Hence, you can import a table directly from Google Sheets, Database, or Table Press.
Visualize Your Data with Line Chart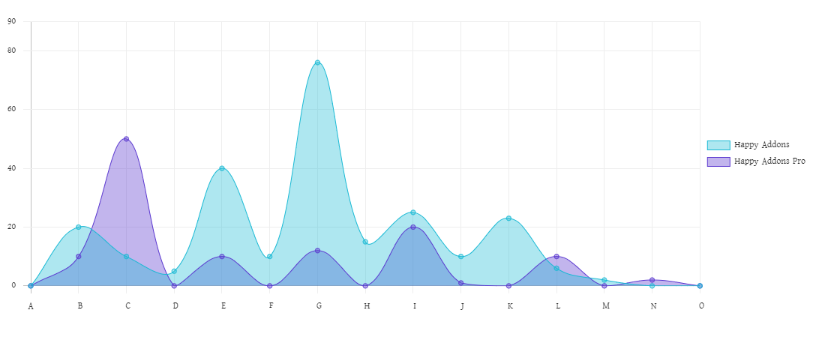 Line Chart widget comes with 5 different designs. They are highly compatible with any type of landing page and are customizable. This Happy Addons Pro widget helps you to visualize your data in the simplest way possible.
Advanced Toggle and Accordion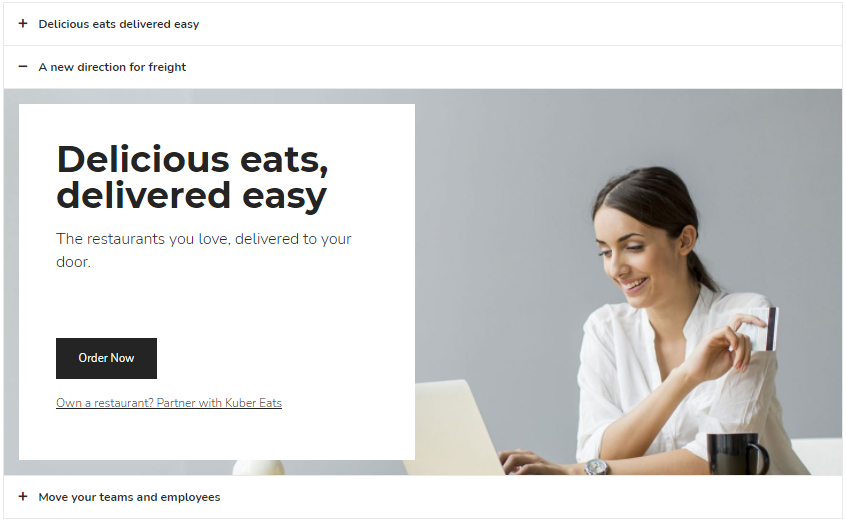 Accordion and Toggle are essential when you want to show any information, but you also want to save some space and love innovative page design. These are interactive things that make people take an action. Clicking a button on your site always counted as a step forward to conversion. For different objectives, you can apply both Advanced Toggle and Accordion widgets at ease with the Happy Addons Pro.
WooCommerce Widgets Collection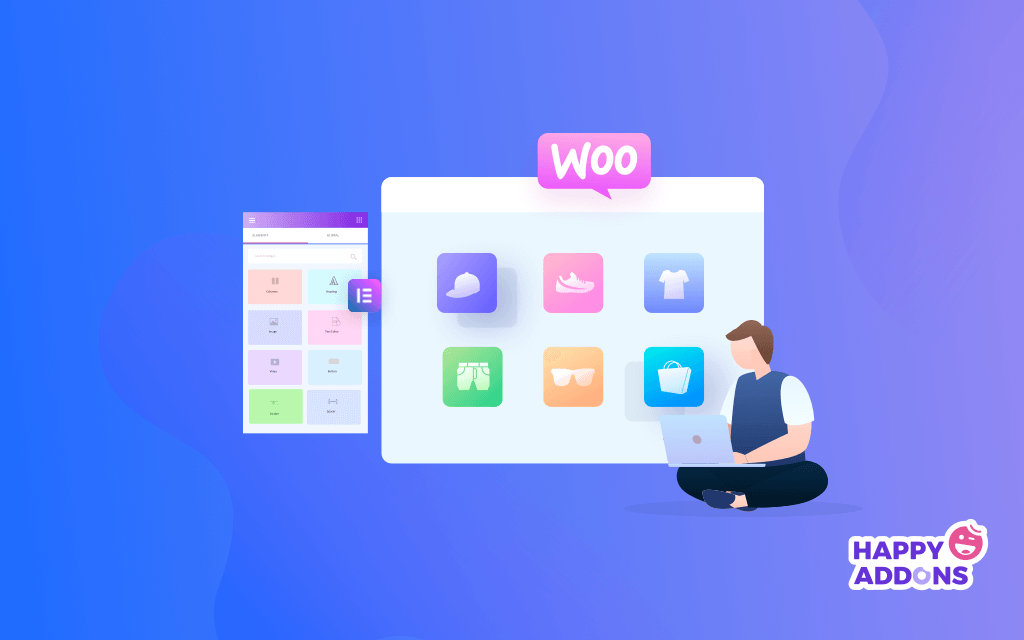 If you have a WooCommerce site, Happy Addons Pro has a handful of specially crafted widgets that are not available in the Happy Addons Free plan. They are –
Product Carousel: Let you showcase your WooCommerce product with an interactive carousel and with the right alignment.
Grid: This widget makes it possible to display your products with a grid view.
Category Grid: Want to show product category with the grid view? This is the widget that helps you do this.
Category Carousel: This widget makes it possible to display products in carousels based on specific categories.
Widgets for Versatile Blog Posts
Happy addons Pro has four different widgets to bring new life to your blog posts. Take a look at the list of them below-
Post Grid
Post Title
Smart Post List
Carousel for blog post
Author List widget
The free version brings you some other helpful widgets like Post Tab and Taxonomy which also comes with the Pro plan.
The Impeccable Features of Happy Addons Pro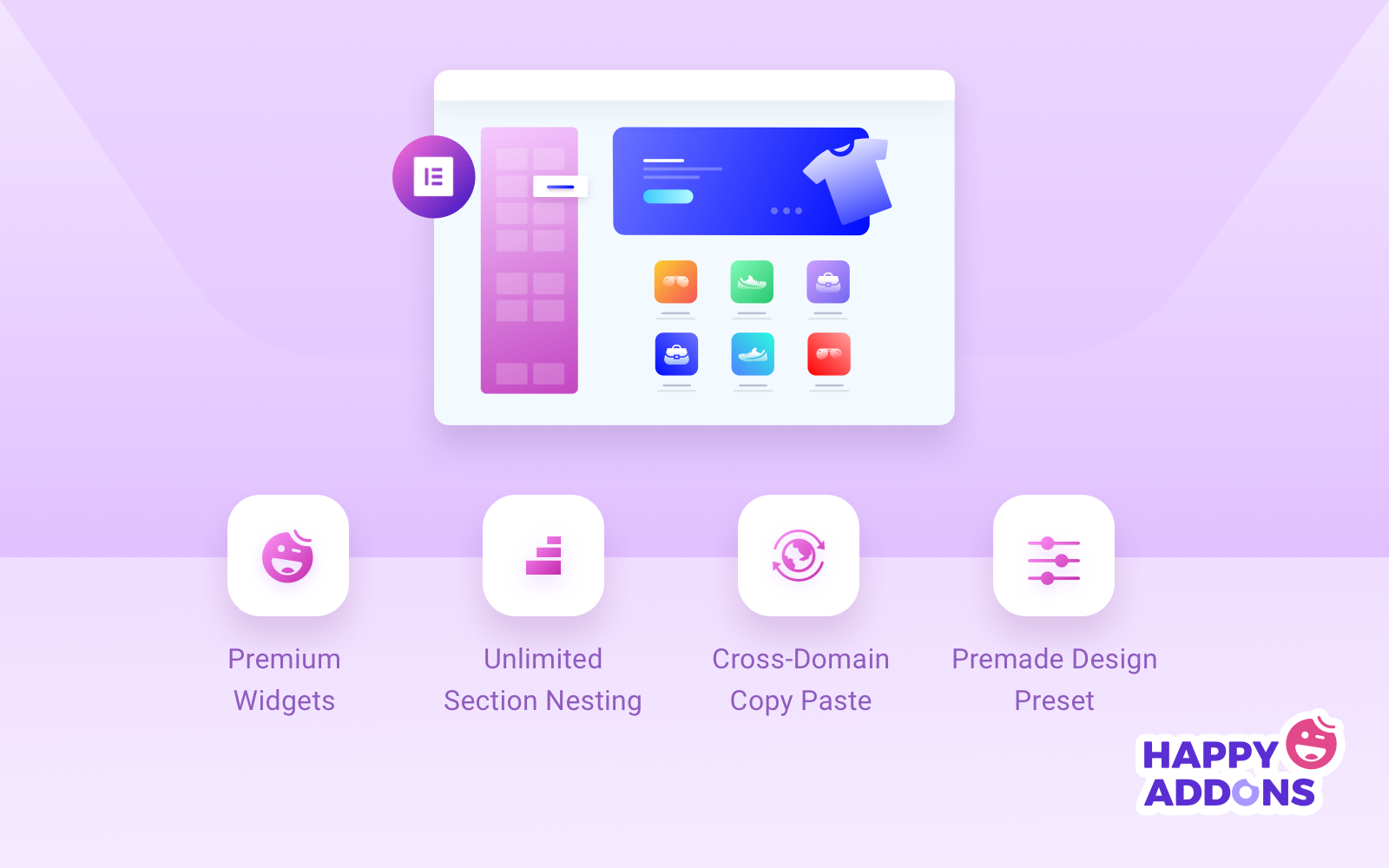 You will find the same pattern here. The Happy Elementor Addons Pro plan includes all the robust pro features along with those that come with the free version. The pro features are so essential, if you know how effective they are, you can't think of using Elementor without their combination.
So, why not get yourself introduced with some of the crucial ones?
Preset: Happy Addons Pro has 400+ design presets. This huge collection of design let you design your web pages in the shortest time. Therefore, it is affordable and creative for the customization support.
Cross-Domain Copy Paste: Transferring a whole design to a new domain is a hurdle. This feature lets you copy a design from your earlier domain, and paste it to the new in minutes. Does it sound fantastic? Yes, it is.
Unlimited Section Nesting: Now you can create a limitless section within your existing single section of Elementor Page Builder. You can't do it with the stock Elementor anyway.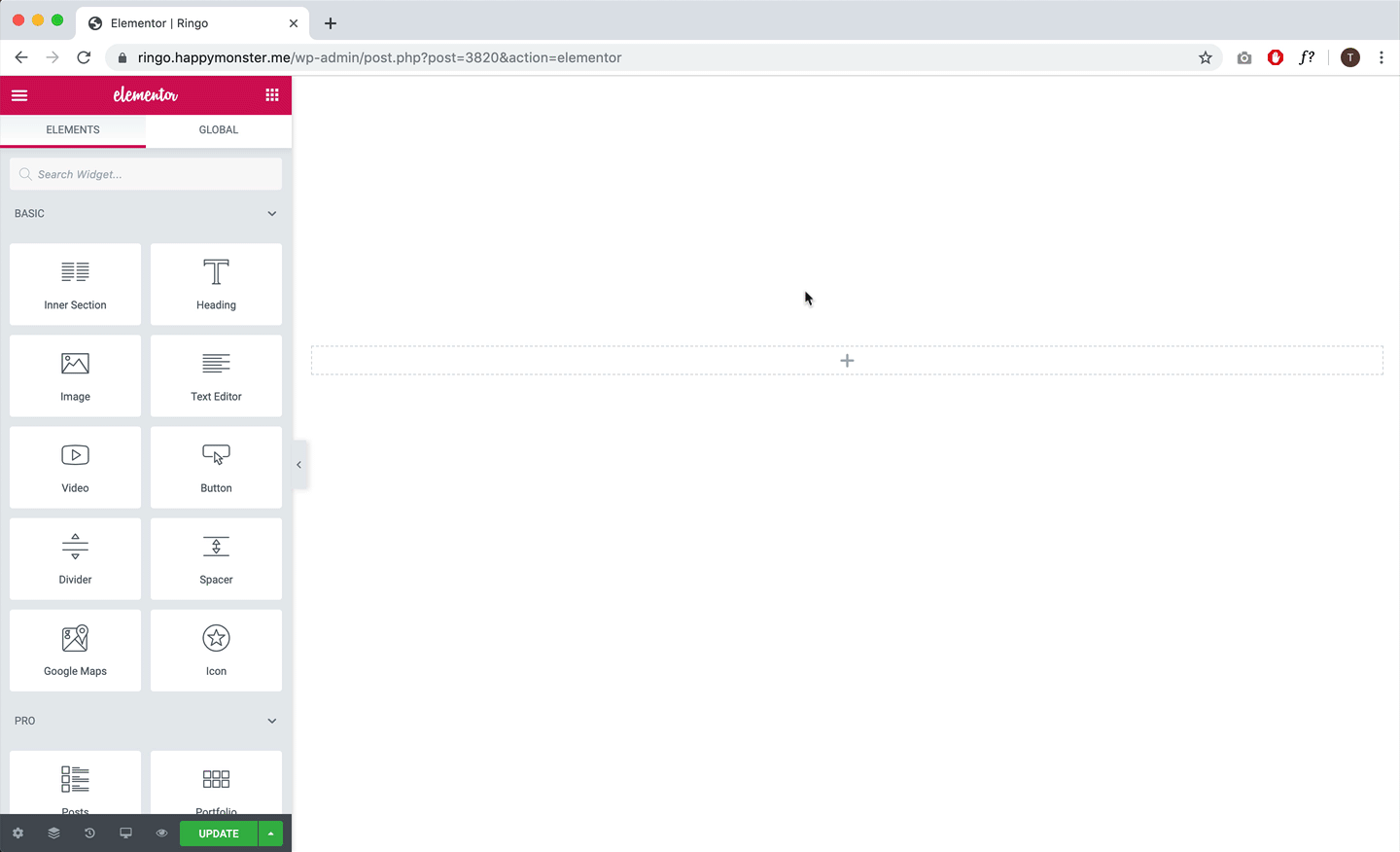 Live Copy: We have a bunch of demo sites with ready-made designs. If you like one of them or a part of it, live copy feature make it possible to imitate the exact design to your personal website.
Image Masking: Masking images on your pages the way you like. You can do it live with Happy Addons Pro.
Happy Particle Effect: Particle effects bring your website a playful mood. Nowadays, the more you boost user-friendliness, the more interaction will happen. Applying particle effect is a bit away if you have Happy Addons Pro.
Happy Addons Free vs Happy Addons Pro – Compare by Yourself
Well, after you have come through all of the discussion above, now you can look at the comparison chart below. It will help you to understand the whole thing quickly.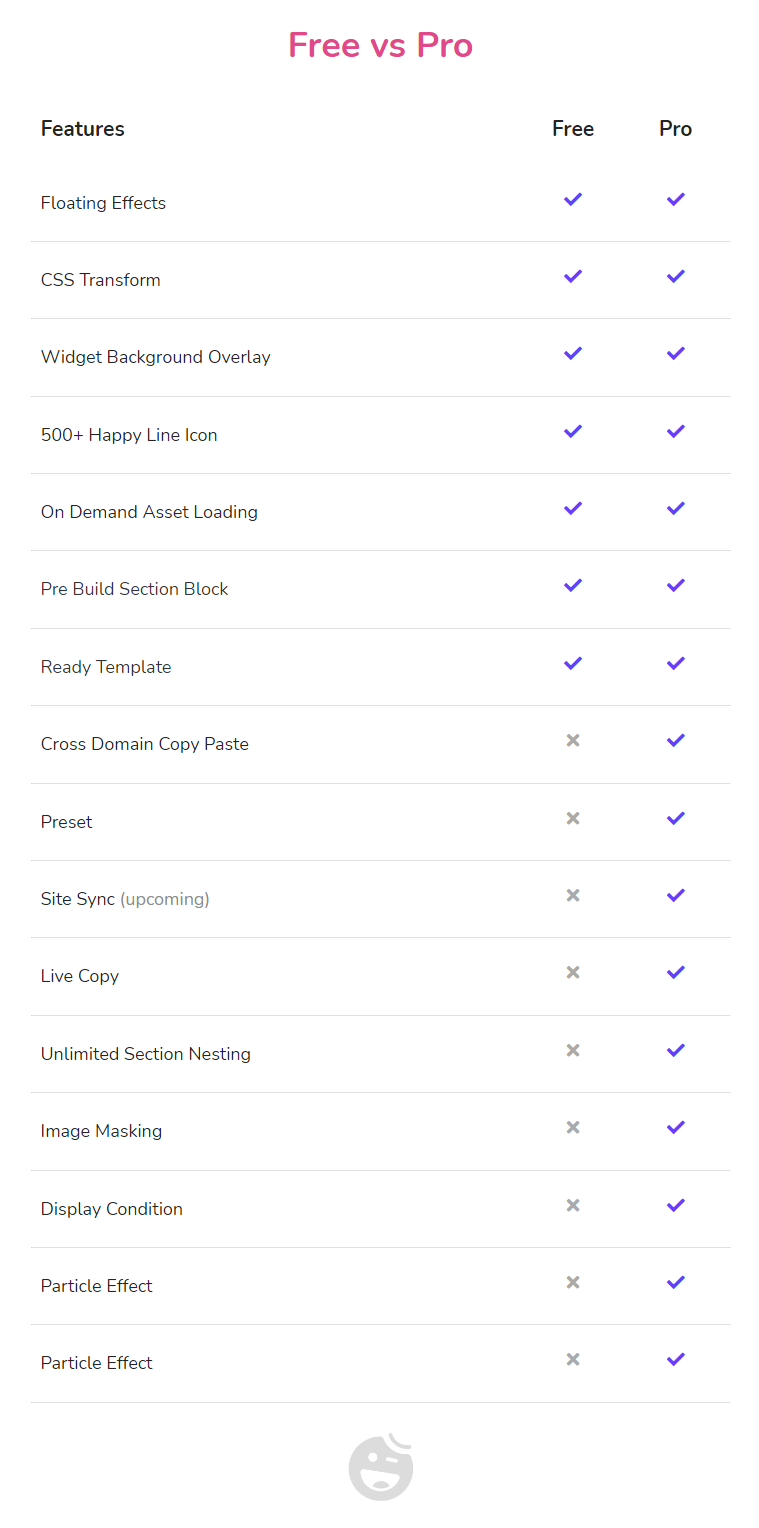 What not mentioned in the chart is tow things.
One, widgets limits. It is limited with the free plan. The Happy Addons grant you a full access to the widget library.
Two, pricing. Free plan conditionally comes without costing any money. But you see, to get the full-throttle advantages, the pro plan should be a mast integration with your Elementor Drag and drop page builder.
Final Thoughts – Time to Make Your Decision
The answer should be simple when you ask whether to choose between Happy Addons Free vs Happy Addons Pro. If you have a personal blog, or WooCommerce shop with limited scope, the free plan is enough for you. Therefore, when you need more rooms for innovation, and have a bigger prospect for your online business, you must go for Happy Addons pro.
Throughout the discussion above, we believe we represent the whole thing in a comprehensible manner. But have you got all the ideas you need before integrating an exact version of Happy Elementor Addons to your WordPress site?
Let us know if you have some more questions in the comments section.