Thanks to Elementor, the world's leading WordPress page builder for simplifying our website building journey. It helps us to reduce our valuable time and money by offering tons of free Elementor templates while building our websites.
Now creating a website with this Elementor page builder is easy and fun. You'll be surprised to know that,
Elementor offers tons of pre-built website templates that are easy to use, mobile responsive, and can be utilized for multi-purposes.
Using these templates, you can design and customize your dream website. You might be wondering, how! Well, let's explore together how to do that.
How to Create a Website Using Free Elementor Website Templates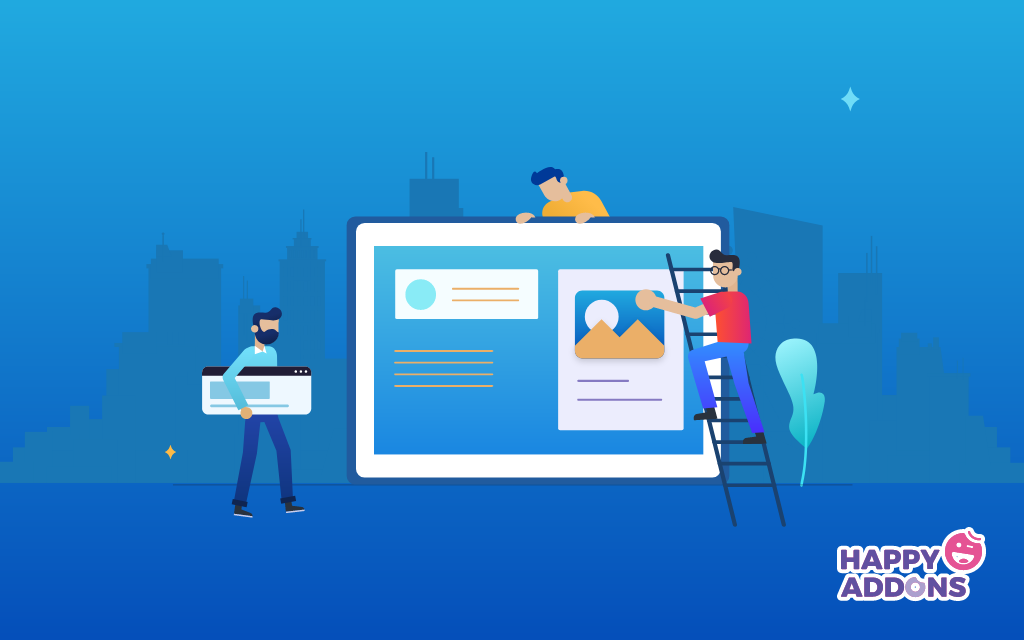 Elementor comes with 240+ pre-design free & pro templates. It also provides 300+ free & pro amazing blocks that allow you to make your website stunning.
As we've mentioned earlier, today, we're going to use the free Elementor website templates for designing a website. Here, we've chosen a digital agency website template and some premade free blocks to create that website.
To make it easy, how we have breakdown our entire task into three subtasks.
Following these three simple steps, you can create a visually stunning agency website in moments. But before that, let's know the prerequisites.
Prerequisites:
Elementor Page Builder (FREE)
Step 1: Create a Page to Kickstart Your Design
First, you need to create a page to design your website. To do this, login to your WordPress Dashboard and click the Pages->Add New.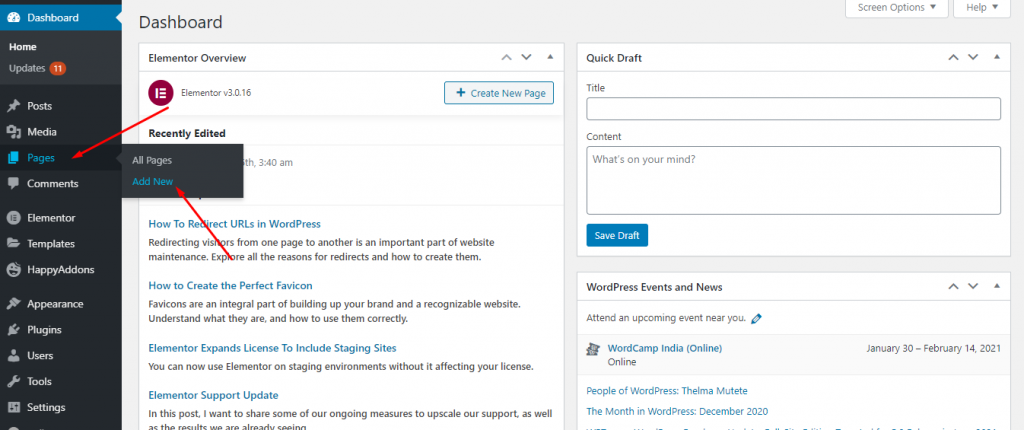 After that, you will find the following screen. Where you can add the page Title, select the Template 'Elementor Canvas'. Then click on the Publish button to publish the page and finally click the 'Edit with Elementor' to design your webpage.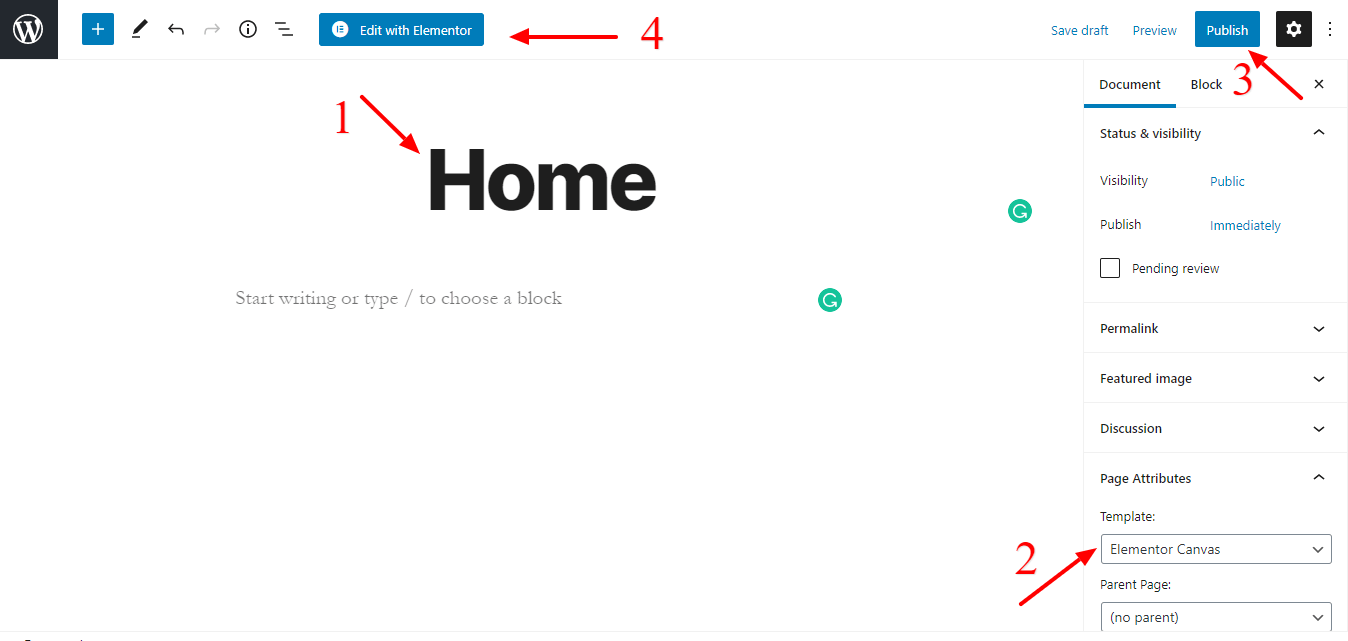 Step 2: Choose the Suitable Template for Your Digital Agency Website
It's time to select a suitable Elementor template for your website. Just click on the template library icon like the image below.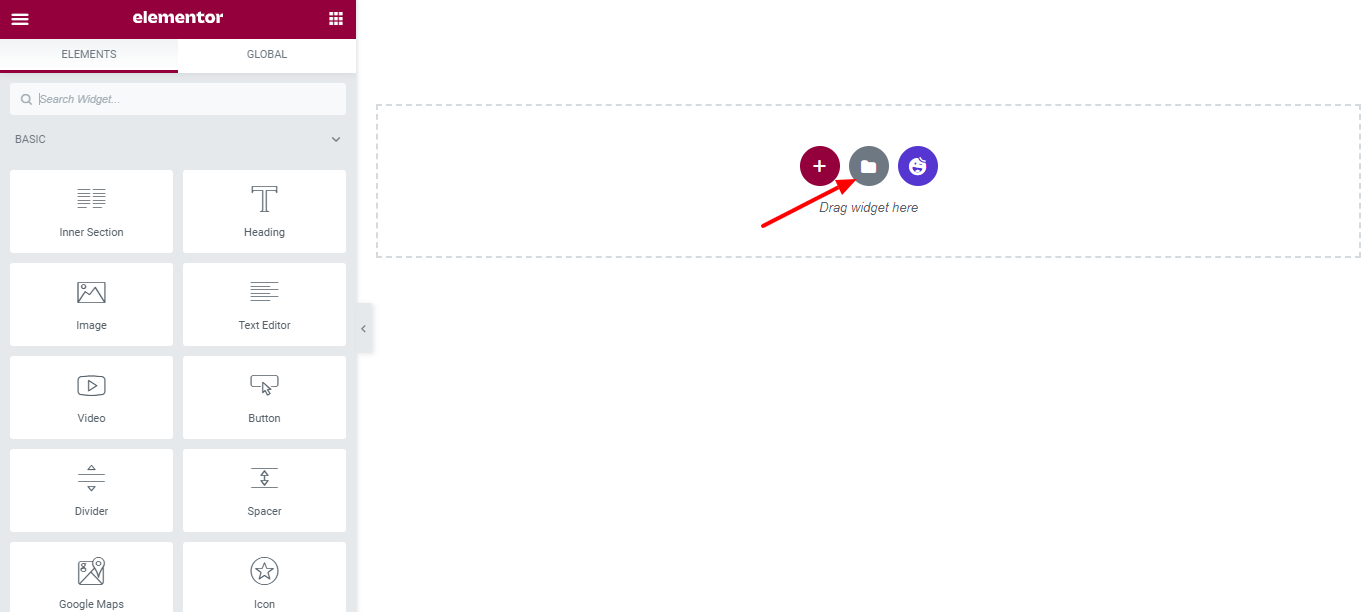 On the next screen, you will get all the Elementor free and pro templates and widgets. Here, we have chosen a free template for making the digital agency website.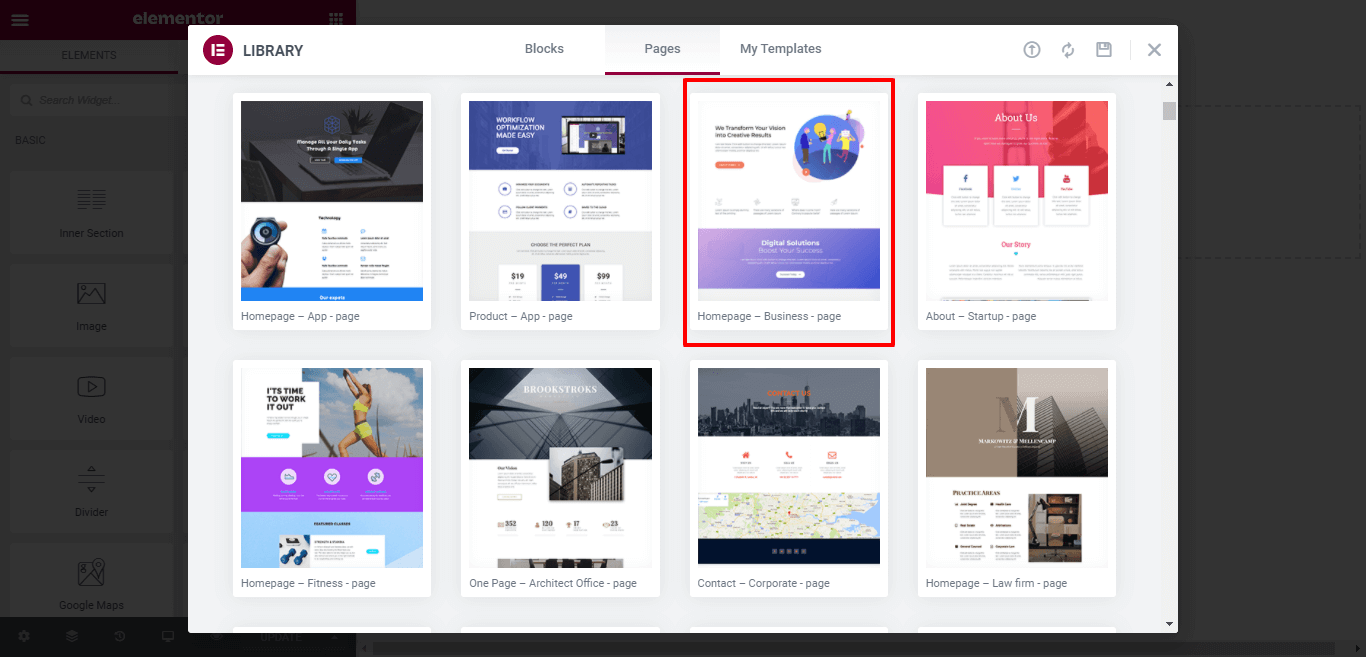 Then find the perfect template and Install it in your website.
Here is the current look of your website after installing the template.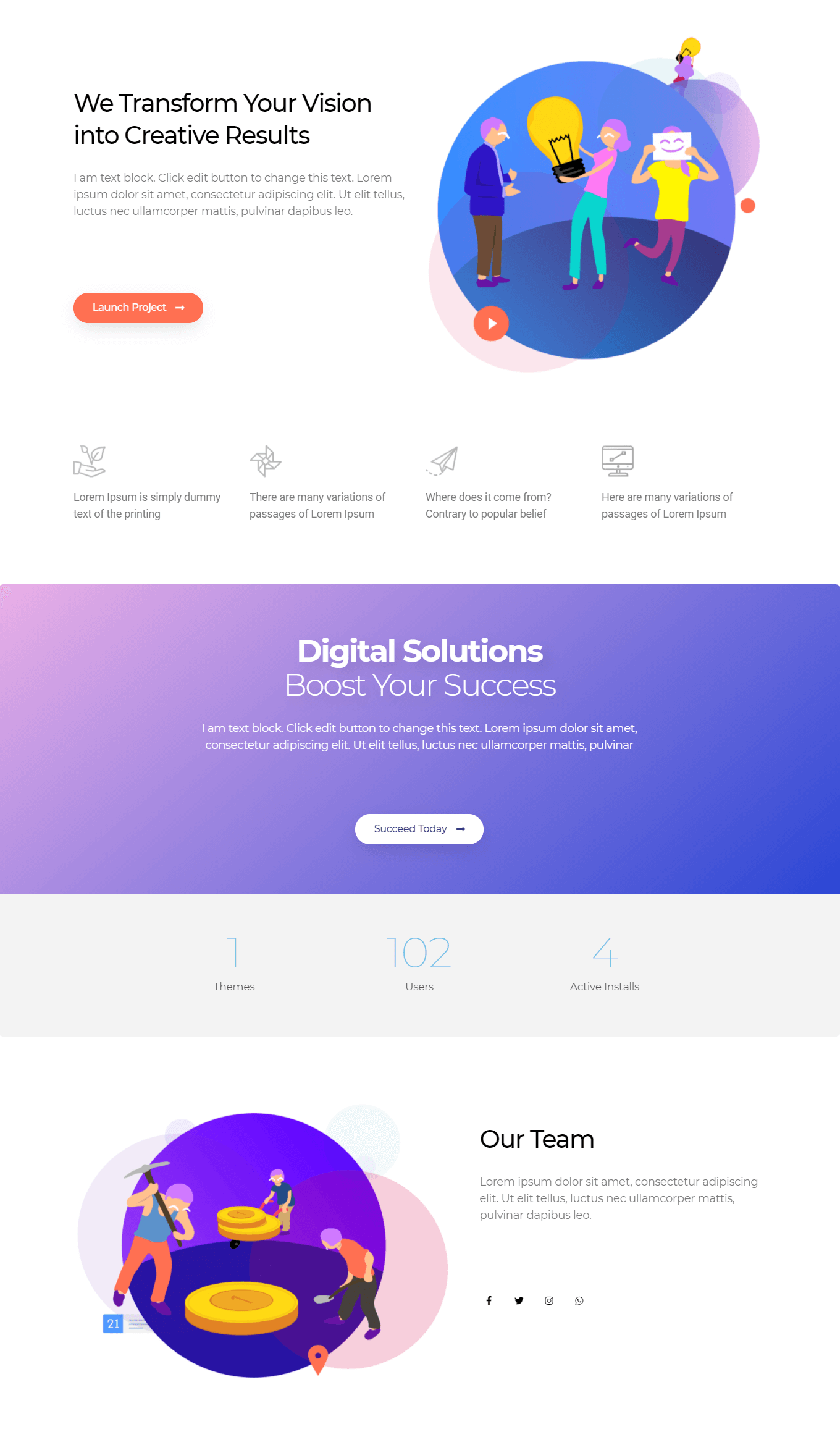 Step 3: Customize Your Digital Agency Website Using Free Elementor Blocks
Using the Elementor widgets and blocks, you can easily customize your entire website. Here we are going to use the prebuild Blocks to design the website.
These are the three sections that we're going to implement now.
Our Service
Our Clients
Contact Us
Let's start with "Our Service" section.
1. Add "Our Service" Section
First, you need to select a suitable place to add this block. Then click the Template Library Icon for finding the service block.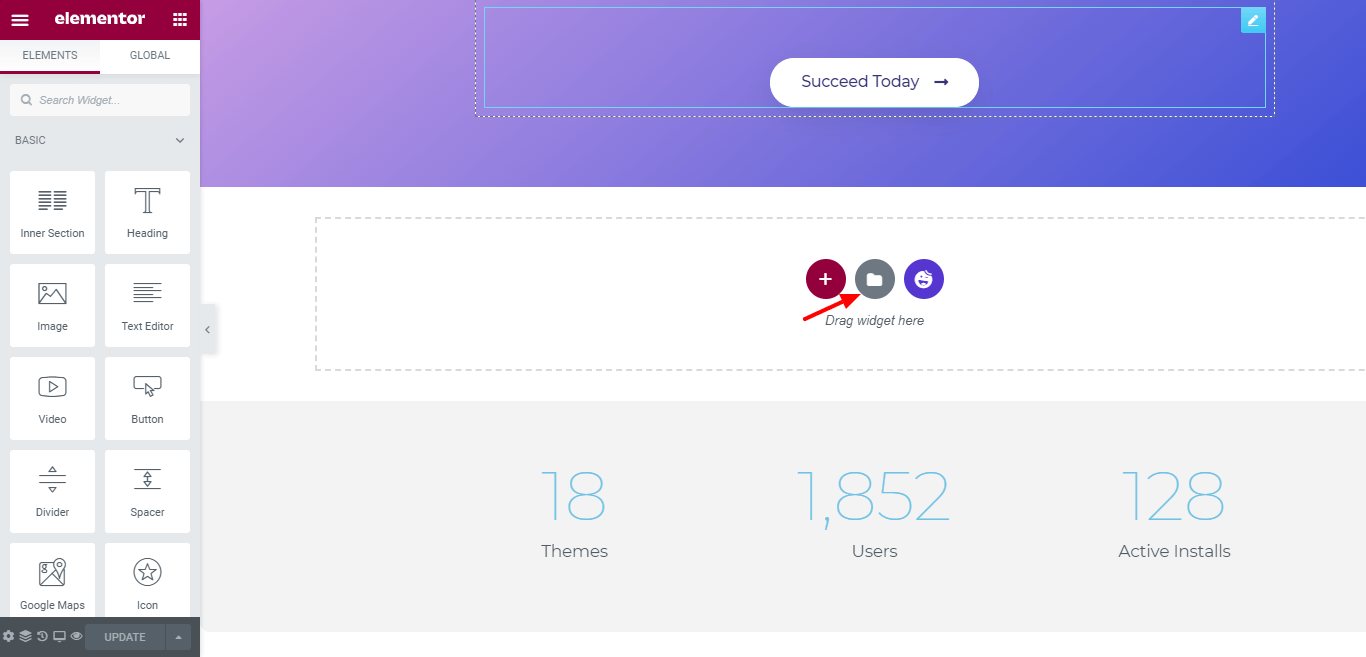 On the next screen, you will get the option for block searching. Select the category from the left drop-down menu.
Finally, choose a perfect service block and Install it on your website.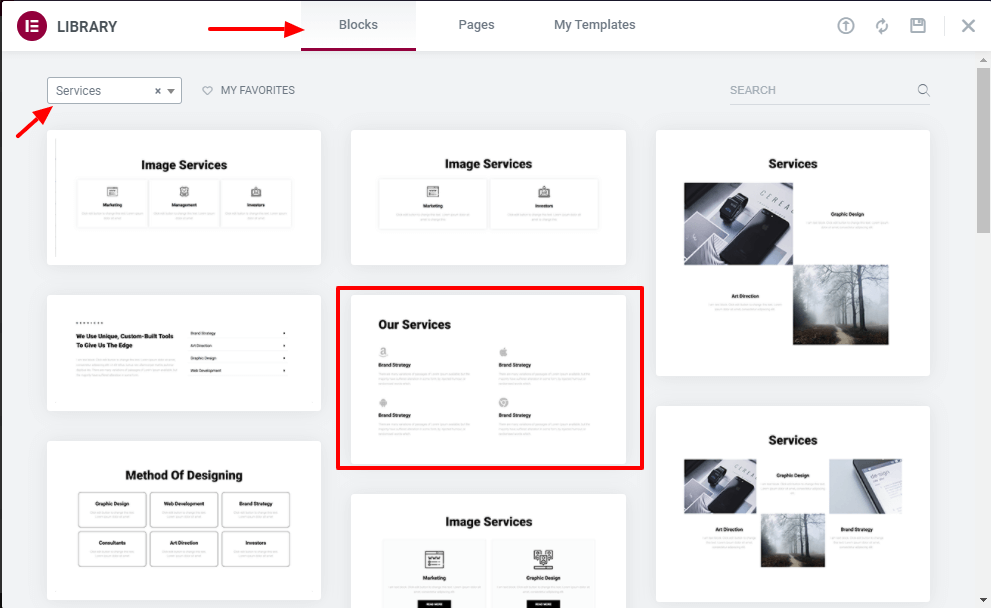 Then customize the block in your own style. Here, we are going to reset the heading alignment of the 'Our Services' block.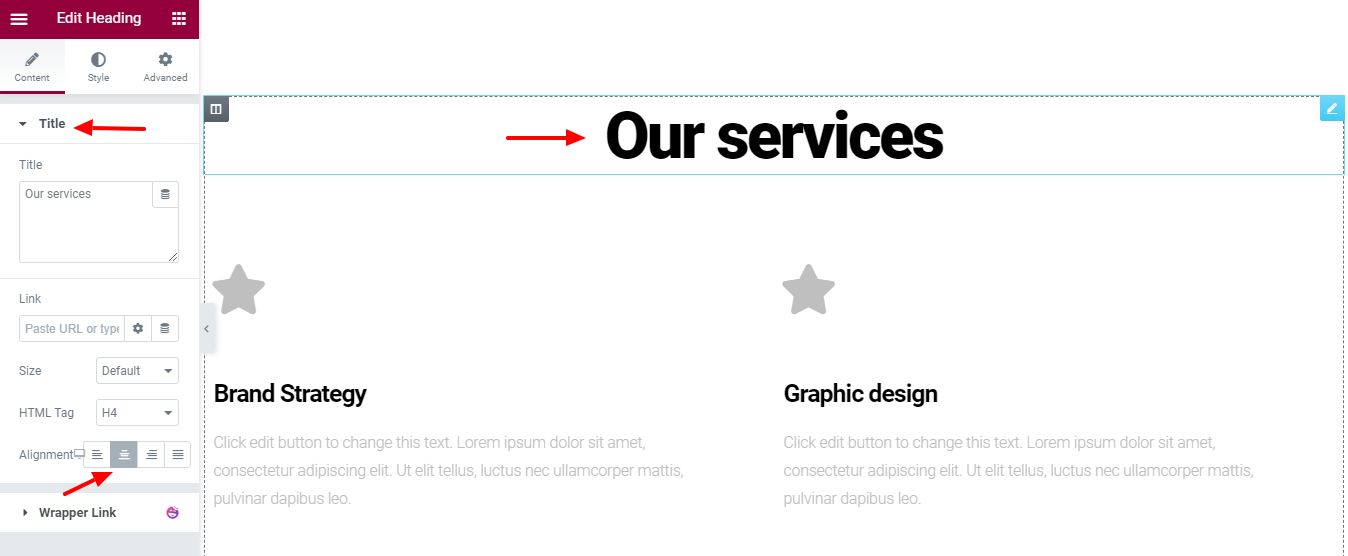 2. Add "Our Clients" Section
Like before, visit the Template Library and find client block and again Install it on your site.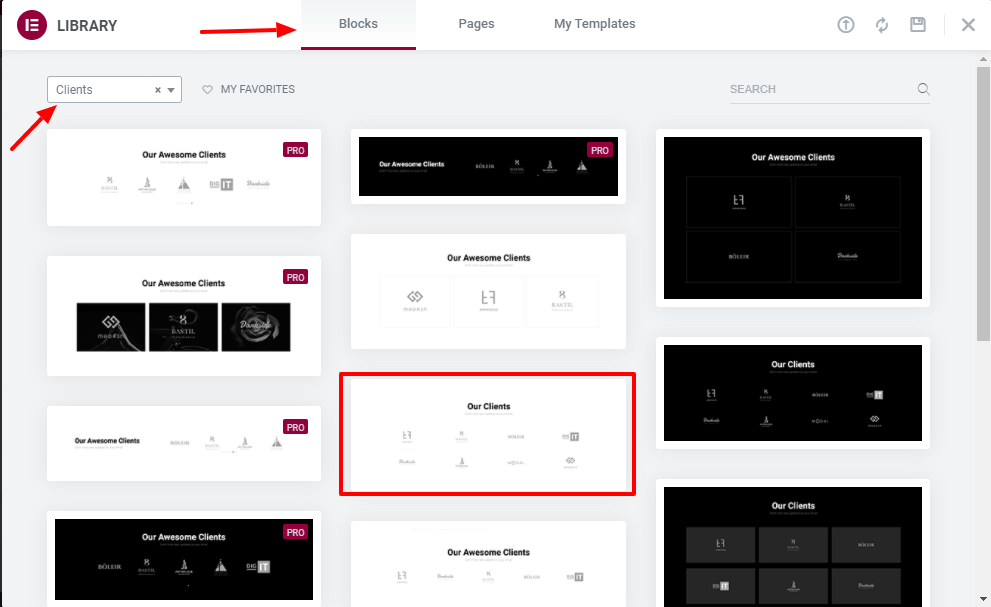 3. Add "Contact" Section
You also need to add an amazing contact section on your website using the premade Elementor Contact Block. Here, we've chosen this block to design our website contact section. Just Install and use it.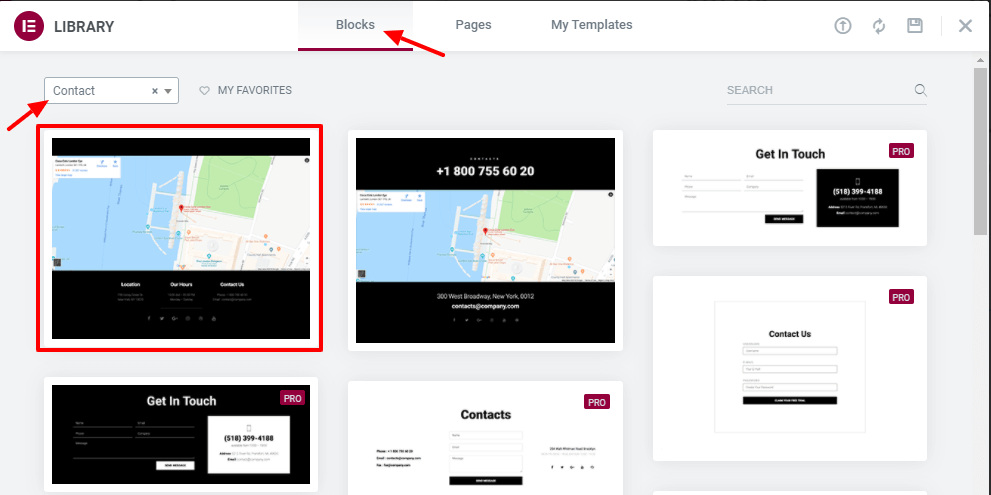 After finishing the customization, here is the final preview of our Digital Agency website.
Final Preview of Our Digital Agency Website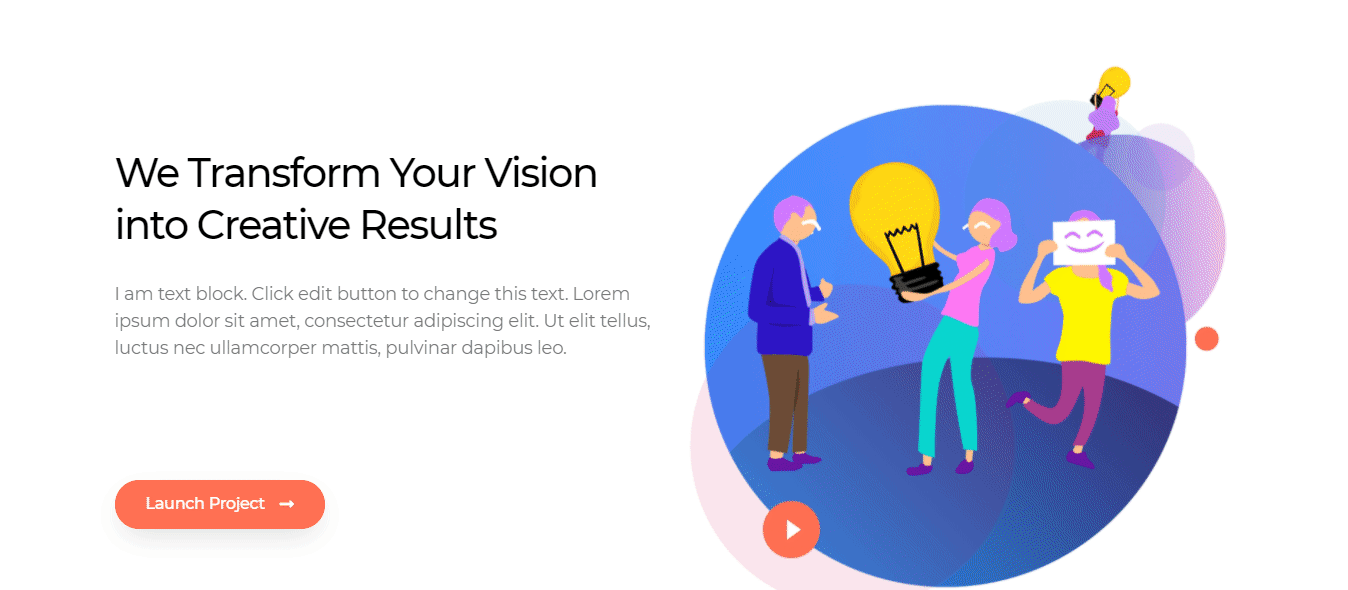 Congratulations! You have just created a digital agency website by using free Elementor templates.
Bonus: Useful Free & Pro Website Templates Offered by Happy Addons
Happy Elementor Addons is an advanced and powerful Elementor addon that helps Elementor users to make their website in a more efficient way providing exclusive features, widgets, and website templates.
Happy Addons offers 400+ ready website templates to give your website a unique design.
Using the Happy Addons free & pro templates, you can easily flourish your website and can add so many stunning features & widgets to your site.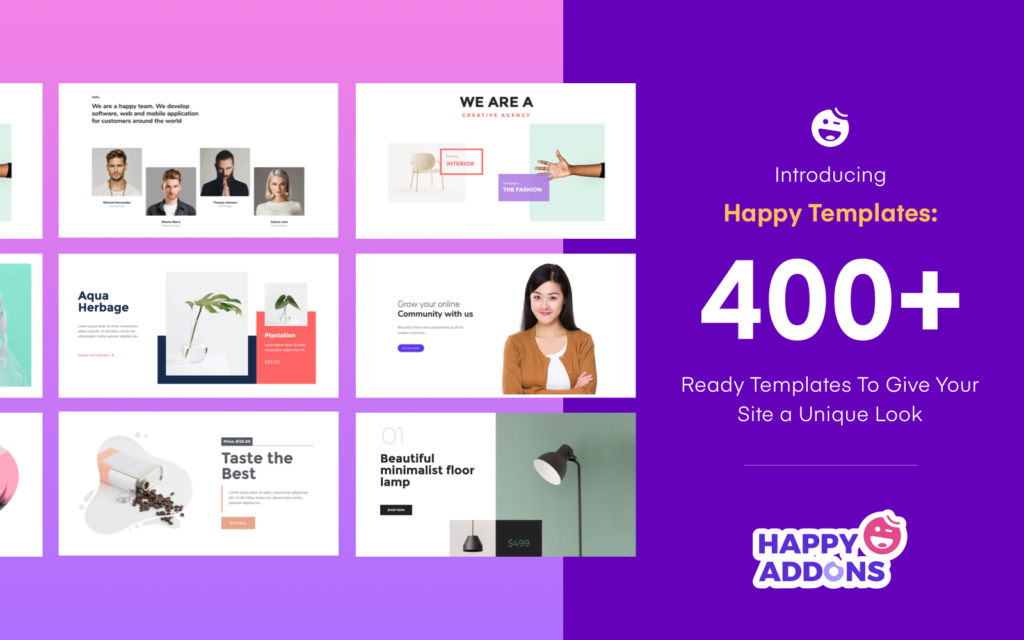 Types of websites that you can build using Happy Addons templates.
Business website
Interior website
App Landing website
Agency website
Fashion website
Gym website
Game website
More
If you want to compare the Happy Addons Free and Happy Addons Pro version side-by-side, you can click the following compare button.
Here we share three nifty blogs that will help you to learn more about the Happy Addons features and widgets.
Give a check this video…
FAQ – Free Elementor Website Templates
These are the most common questions that people have been asking regarding the Elementor template over these years.
Question 1: Does Elementor have templates?
Yes, Elementor offers tons of amazing templates. We've recently published a blog on Elementor free & pro templates.
Question 2: How do I get Elementor templates?
First, click the Add Template Library Icon
Second, find the right Page Template or Block
Third, Install it on your website
Question 3: Is Elementor template free?
For your concern, Elementor provides both free and premium templates.
Question 4: How do I save an Elementor as a template?
To save the template, you need to right-click on 'Edit Section'. Then you will find the option 'Save as Template' click here. Finally, give a suitable name of your template and save it for later use.
Question 5: How do I export an Elementor template?
Login to your WordPress admin panel. Go to Elementor–>Save Templates. Here you find all of your saved templates. Then choose the suitable one and export it on your website.
Create Your Website Now Using Free Elementor Templates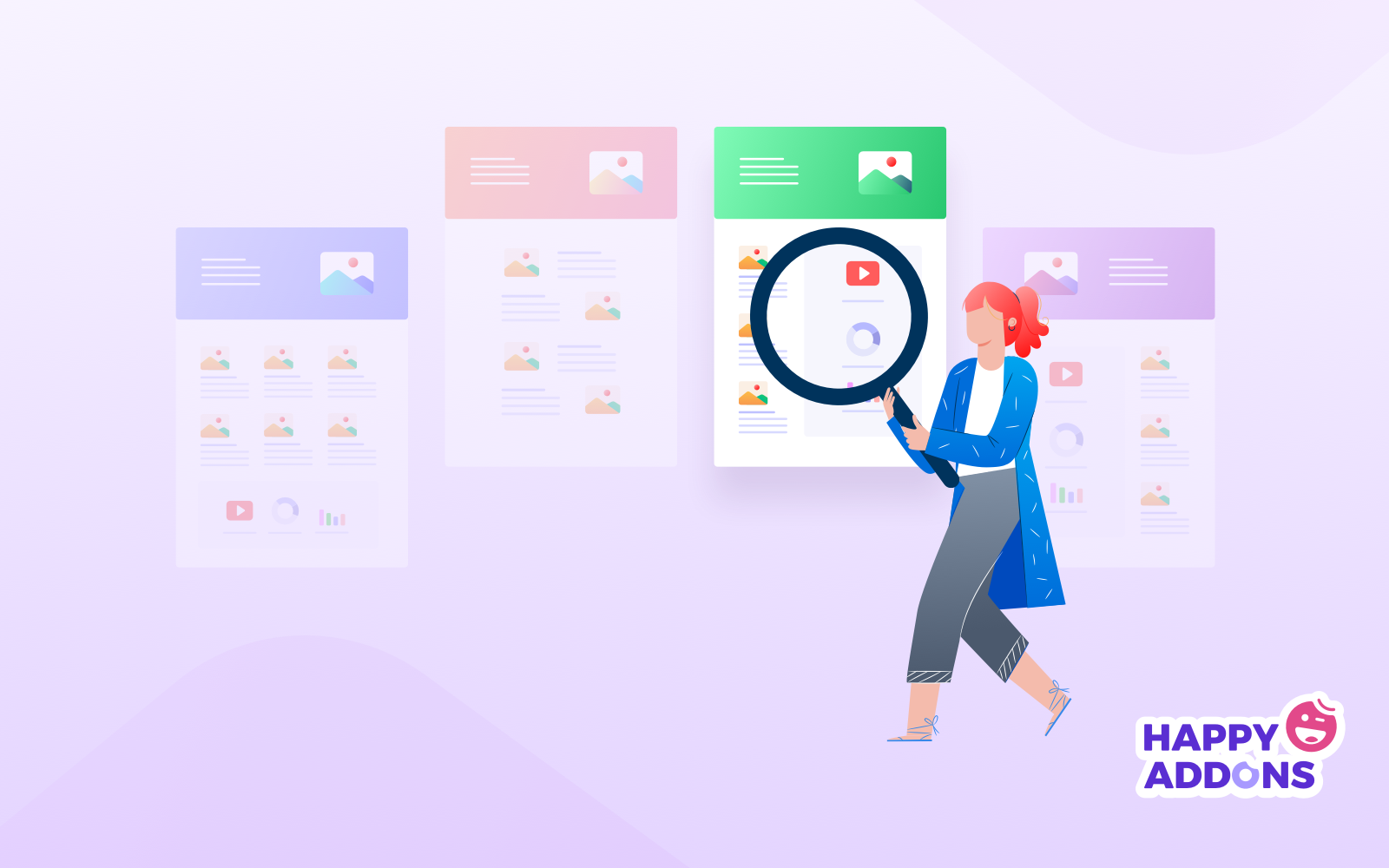 In the above guide, we've tried to demonstrate how to create a digital agency site using the free Elementor website templates. We have also emphasized the beneficial free and pro templates of Happy Addons for better website-building.
We hope this tutorial helps you a lot. If you have any queries regarding this blog, please let us know through the comment box below.
And share this article on your social channels if you think it will help your friends to learn more about Elementor website templates.