If you are a part of the WordPress industry then you must have heard of WP Hive. It was a blog site that published very informative and relevant blogs to help the WordPress industry move forward. But that scenario has slightly changed.
Need not to worry, you will find new blogs regularly but with that, you are going to get something extraordinary.
From today onwards WP Hive will now functions as a WordPress repository.
Yes, you have heard it right! It will do what WordPress.org did but with more efficiency and with more insightful data.
It is a joint venture with weDevs, so it ensures all the quality that you might expect from them. Let's not waste time and get on with it.
How WP Hive Came into Life
We told you it was a blogging site at first. But the recent upgrade came after a lot of thought process. To know the story behind this idea, let's go back a few years.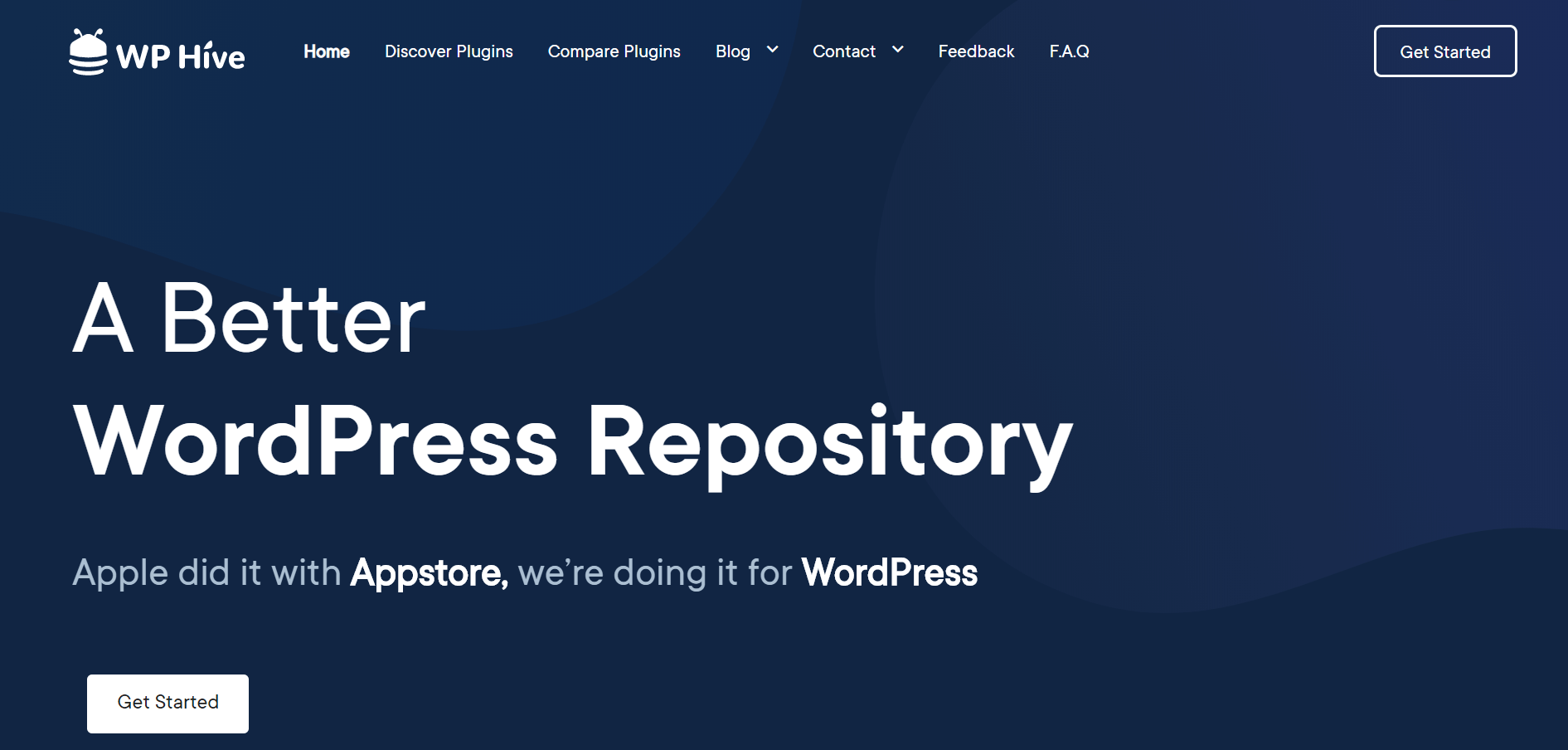 It all started in June 2018. While looking for a minimalistic social share button, there were no plugins that matched our criteria. Either they were heavy or not the plugin we wanted. Then we started manually testing all the plugins. We started activating the plugin, test for memory usage, page loading impact.
But it was taking a lot of time. Then we had the idea " Why not make a platform that judges WordPress plugins by the same standard? Why not test all the plugins using the same standard and produce relative data?" That's how the revolutionary idea of making WP Hive a better WordPress repository came to life.
We added some exclusive features that will blow the mind of the users. Let's see what you will get from WP Hive.
How WP Hive Works: Handling the Plugin Data, Generating Benchmark Results
WP Hive works in a very unique way. It has all the plugins from WordPress.org repository. Then it activates it, logs many crucial data such as page speed, memory usage, JavaScript issues, activations issues and more. You can test it directly from the WP Hive homepage.
It consists of multiple parts.
The management scripts, plugin crawler, testing scripts and so on.
All of them run on a VPS with 8 CPU cores and 8 GB of RAM.
The test sites are hosted on Google Cloud VM instances, one site/plugin per instance. The machine type is n1-standard-1.
Whenever there is a new plugin update – the tool gets it within 1-3 days. If there's an older test data, it gets replaced with the new test data from the new release of that particular plugin.
That's not all. There is more. Let us discuss it.
How to Search Plugins with WP Hive
WP Hive has introduced a revolutionary way to search for plugins. The search is predictive, keeping up with the trends of 2020.
The interesting facts you will see when you scroll down. You will see a lot of information regarding the plugin. Like,
latest WordPress version compatibility
latest PHP version compatibility
page speed impact
memory usage
javascript issues
It shows the plugin's impact on the server's memory. You can view it on beautiful charts.
You can also view how many tables the plugin has created into your WordPress database and view the different WP-Options.
Hold on. There's more. You can compare your plugins. Yes, you can put two plugins side by side and compare them. Let us see, shall we?
How to Compare Plugins with WP Hive
There are lots of similar plugins in WordPress. But how are you going to know which one is perfect for you. With that thought in mind, we brought this feature to WP Hive. You can compare two plugins side by side just like you do with phones before buying.
When you hit the Compare button you will be flooded with comparisons with different metrics.
You will get comparisons for memory usage. If you focus below, you will see after comparing we have declared a winner.
You will see the difference comparisons on page speed.
There are also some other criteria that we have included in the comparisons.
Since faster website means a better environment, these two metrics were used for comparisons. The data centers use an estimated 200 terawatt-hours (TWh) each year. That is a lot of energy. That is why we need to focus on reserving the usage of energy as much as we can.
Searching Plugins Using Different Metrics
This is another exclusive feature WP Hive has added for you. As well as the predictive search, you can search using different metrics that suit you. It will make your work easier and hassle-free.
One of the most frustrating things about WordPress.org is you had to there is no systematic way to find a plugin. You had to rely on blog listings or know the name of the plugin from before or rely on Google. That is annoying for any user.
However, with WP Hive you don't need to do any of that.
WP Hive is the new Appstore for WordPress. Just like you find apps from Play Store or Appstore – you can find plugins on WP Hive by different categories.


Let us breakdown the categories. You can search for plugins using the most searched keywords using the search button on the discover page.
You can filter the plugins with different criteria like,
Top Rated this Week
Top Rated this month
Most Popular this week
Most Popular this month
You can filter the plugins based on their ratings or reviews in all categories.
You can find the best plugin for that week.
As you can see these features will save a lot of your hard work while you try to find a plugin.
Future Plans for WP Hive
There are many features that are planned for the next few years. The main idea behind WP Hive is to give our users a better experience of finding and using a plugin. Also a gentle reminder,
It's completely free! No need to sign up.
You just need to visit the WP Hive website and use all these rich features.
If you have any questions you can have a look at the F.A.Q page.