Whenever you think about designing any WordPress site or page, Elementor definitely comes first. And there are several reasons why people have faith in using this plugin. Probably the answer is pretty simple for its easy drag-and-drop facilities, customizability, and more.
However, in today's post, we'll discuss a different topic. Yes, it's about Elementor Custom Widgets. The users of its unique facilities tremendously appreciate this feature of Elementor. Furthermore, it allows users to navigate smoothly and do more experiments without difficulty.✌
Whether you are a regular or new user of Elementor, this post will definitely help you to understand more deeply about Elementor custom widgets and how they work.?
Anyways, enough talk! let's dive into the discussion!✍
Top 5 Elementor Custom Widgets People Love to Rely On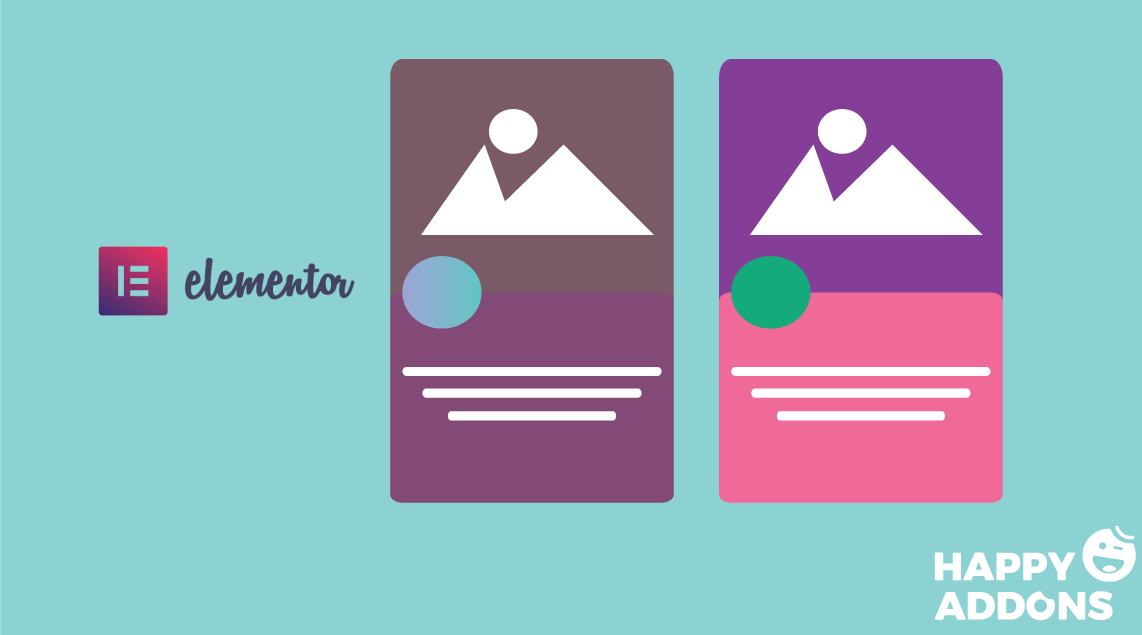 There is no doubt, Elementor is getting more popular day by day. Especially it's becoming handier for those who are non-tech and don't want to write any code. Yes, Elementor and its useful features always facilitate users to design a full-fledged website.
Now, let's know about the Elementor custom widgets in detail.
Global Widget
Using the Global Widget, you can control a particular widget that is shown in different places. That means if you edit it in one place, other designs on the particular page will be updated automatically.
Suppose you've designed a widget on a particular page, and you want that design on other web pages. Global Widget can help you to do that swiftly without any hassle.
To do that, simply save your design as a Global Widget and then drag your widget on any page. That's it!
However, you can check out the following video to more about 'Global Widget':
HTML Widget
This widget can be very useful for developers. But if you're a non-tech person, don't worry, you can also use the HTML widget. Basically, this widget lets you add any HTML code directly to your Elementor site.
As a result, it will enable you to see the output of your code directly into Elementor during editing a page. And also you can add a custom JavaScript to the layout using this widget. To do that just use <scrip>tag
Watch the following video tutorial on the HTML widget in detail:
ShortCode Widget
At first glance, you might afraid to hear about 'ShortCode' widget. But don't get afraid! You don't have to write any code. What you have to do is simply copy the codes from the source and paste it on the Elementor page.
Generally a shortcode, is a special tag that you insert on WordPress site's page, that automatically replaced by different contents.
Furthermore, you don't even need to publish it to see the final preview. Rather this widget will help you to see what the shortcode looks like without going to preview mode. That means it will be rendered automatically.
Inner Section Widget
If you're a regular Elementor user, you must associate with the sectioning in Elementor. If not, then nothing to worry about. Basically, Elementor comes with different sections that need to be applied perfectly. We can say it 'Elementor is all about sectioning'.
So 'Inner section widget' lets you sectionize the portion you made with Elementor. You can check the following animation on how it's been using for creating beautiful sections under the mother section.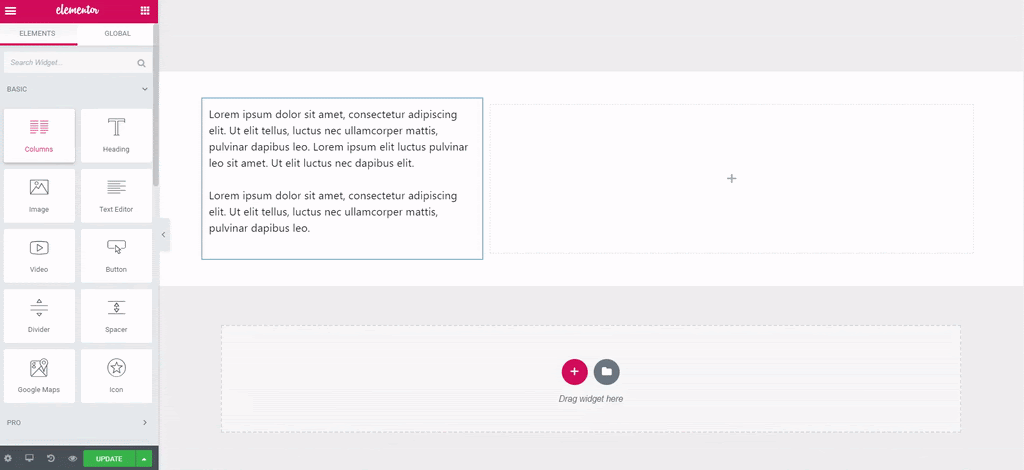 Single Post Template Widget
If you're a blogger or have a blog site, 'Single Post Widget' can be very handy for you. This widget will help you create your own WordPress single-post template. When we download any free theme, we don't get all the useful features in one place.
In this regard, 'Single Post Widget' can help you to design blog posts yet content with ease. Another thing is that you don't need to acquire any coding knowledge to apply this.
For your convenience, read the article on how to use Single post widget or you can check out the following video tutorial:
How To Create Elementor Custom Widgets (For the Developers)
This section is especially for developers who want to customize the Elementor widget manually. So if you're looking to implement something extraordinary in Elementor, you can do that easily.
Let's see the steps of creating a custom Elementor widget at a glance.
Widget Structure,
Class
Data
Controls
Rendering
The Entire Code
And the Final Application
Following these steps accordingly, you can develop any widgets for your Elementor site.
Related article for the entire Tutorial: How to Create a Custom Elementor Widget. Or you can check out the video tutorial to know more deeply.
How You Can Use Happy Addons For Creating Elementor Custom Widgets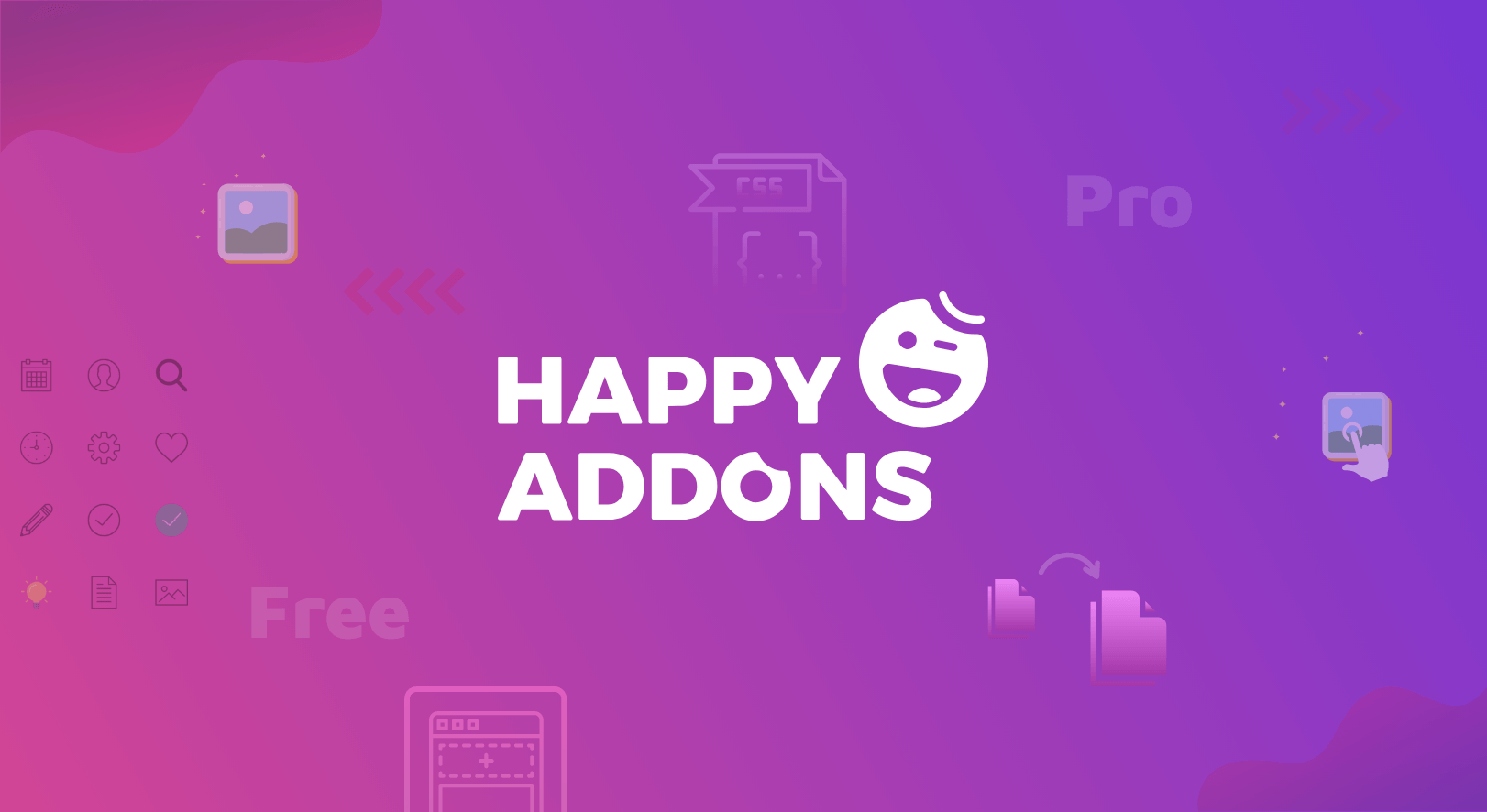 Well, in our previous post, we've talked about Happy Addons several times, and also discussed what actually happy addons is. So in this section, we'll not prolong our words saying about it. Rather we'll represent some fruitful features that are 100% capable of easily designing custom Elementor widgets.
Advanced Tab
If you want an advanced design on your widget, this feature Happy Addons can be very helpful. And also it can be used as a custom Elementor widget. Furthermore, with this feature, you can create stunning tabbed content sections in a few seconds.
Unlimited Section Nesting
In the pre-built Elementor section, you can edit or customize them according to your design. As a result, it's difficult to customize the sections manually.
But using 'Unlimited Section Nesting' you can swiftly create designs that were previously impossible with stock Elementor sections and columns by creating unlimited nested sections:
Bar Chart Widget
Like other features of Happy Addons, the 'Bar Chart' widget is one of the most lucrative widgets. Using this customized widget, you can fruitfully create some amazing charts on your website.
You'll get two types of the chart here, one is the 'Pie Chart' and another is 'Dough Chart'. You can use both of these features easily and make your website delightful.
Scrolling Images
There are lots of ways to demonstrate products, images, or photos using sliders, carousels, and so on. But did you ever think you can animatedly showcase your elements? Yes, using the 'Scrolling Images' widget, you can easily showcase your products, logos, and projects in vertical and horizontal animated styles.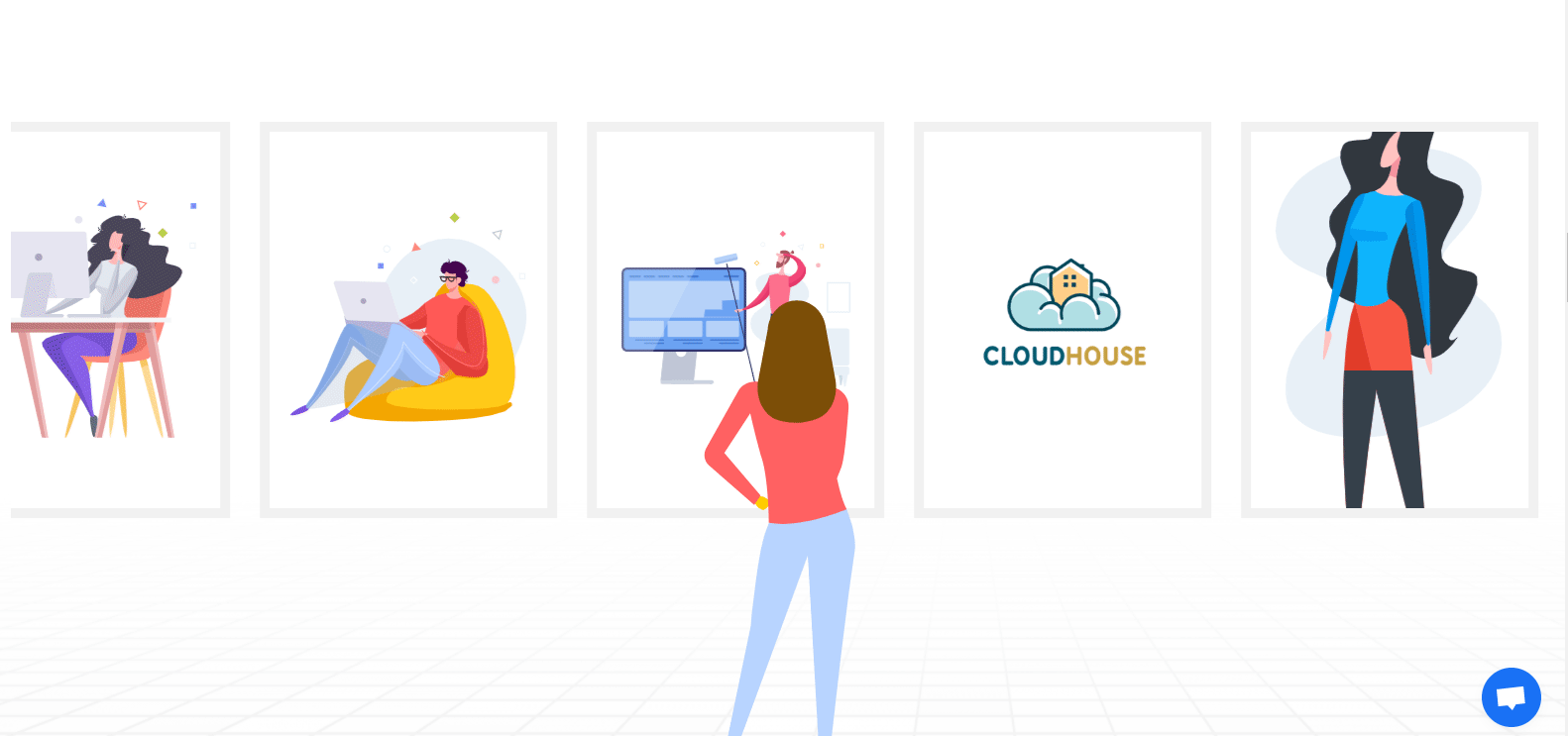 So these are some useful features that you can implement on your Elementor website. And also these are extremely functional for customizing the Elementor widget.
Related Article: 'Happy Addons: An Ultimate Elementor Addon'.?
Final Thoughts
Well, after discussing this deeply, you may understand how Elementor custom widgets work and also a proper way of creating them manually. The main purpose of this post is to make you concerned about the custom Elementor widget.
Clearly, Elementor is the prominent page builder. But you can do more with Elementor if you can utilize Happy Addons perfectly. Available resources of Elementor and the collaboration of Happy Addons can be an amazing duo for your website.
So, without further making a delay, grab Happy Addons now!!!?