If you have an online store or membership site, you should send countless emails daily. But the WordPress PHP mail function cannot support this bulk email transaction. This default system isn't dedicatedly programmed to do this.
Besides, many hosting providers disable this function due to security reasons. This is why you need an SMTP service. It can improve your email deliverability overnight. Else, most of your emails will end up in the spam section of your audiences.
This article is going to cover the 9+ best WordPress SMTP plugins in the following write-up. Before that, we will present you with some elementary knowledge about the services of SMTP plugins.
What is SMTP?
SMTP stands for Simple Mail Transfer Protocol. It helps you send bulk emails to a number of audiences at once. Most newbie users fail to understand how this protocol works. This protocol requires two things at a time: an SMTP plugin and an SMTP server.
Once you install an SMTP plugin, it takes full control of your WP_mail function. Then, it connects your website to an SMTP server (also known as an SMTP gateway). When you plan to send bulk emails, first your plugin will pass all the emails to your connected server.
The server then authenticates each of your emails and breaks them into relevant parts. Right after completing the authentication, the SMTP server sends all your emails to the recipients' inboxes following their email addresses.
Let's know why you need an SMTP Plugin.
Why Do You Need A WordPress SMTP Plugin
Your web hosting server can't handle multiple objectives. They are usually dedicated to completing one objective at a time. This is why most hosting providers don't support bulk emailing services. But if you have a commercial website, you need to send or receive hundreds of emails every day.
Having an SMTP plugin can help connect your website to an SMTP server, enabling you to track email status and delivery reports. You can manage email notifications and find out the causes of failed emails. In addition, you can test if there is any configuration error.
Why Should You Consider SMTP Server As Well
You may ask why you need an SMTP protocol to send emails. You can do it manually from your website. But the fact is, you can do it manually when your email volume is low. If you think of sending thousands of emails every day, the wp_mail function cannot support you anyway.
An SMTP server can make it easy for you to send countless emails quickly. You can improve email delivery rate and email blasting. It maximizes user engagement safeguarding your IP reputation.
9+ Best WordPress SMTP Plugins to Improve Email Deliverability And IP Reputation
The WordPress SMTP plugin takes full control of your WP_Mail function. It tracks all your email statuses, keeps a record of your email transaction, and scrutinizes the errors of your failed emails. Our analysis shows the following are the best-performing SMTP plugins for WordPress users.
WP Mail SMTP
Easy WP SMTP
Post SMTP Mailer
Mailgun SMTP
FluentSMTP
Mail Bank SMTP
Gmail SMTP
Mailjet SMTPFluentSMTP
SMTP Mailer
We will now highlight their pros and cons in the discussion below. We have sorted them based on their installation number. But as for bonus, we'll introduce weMail at the beginning, a compact solution for email marketing and SMTP services.
Introducing weMail: An Easy and Reliable Email Marketing Tool at a Low Cost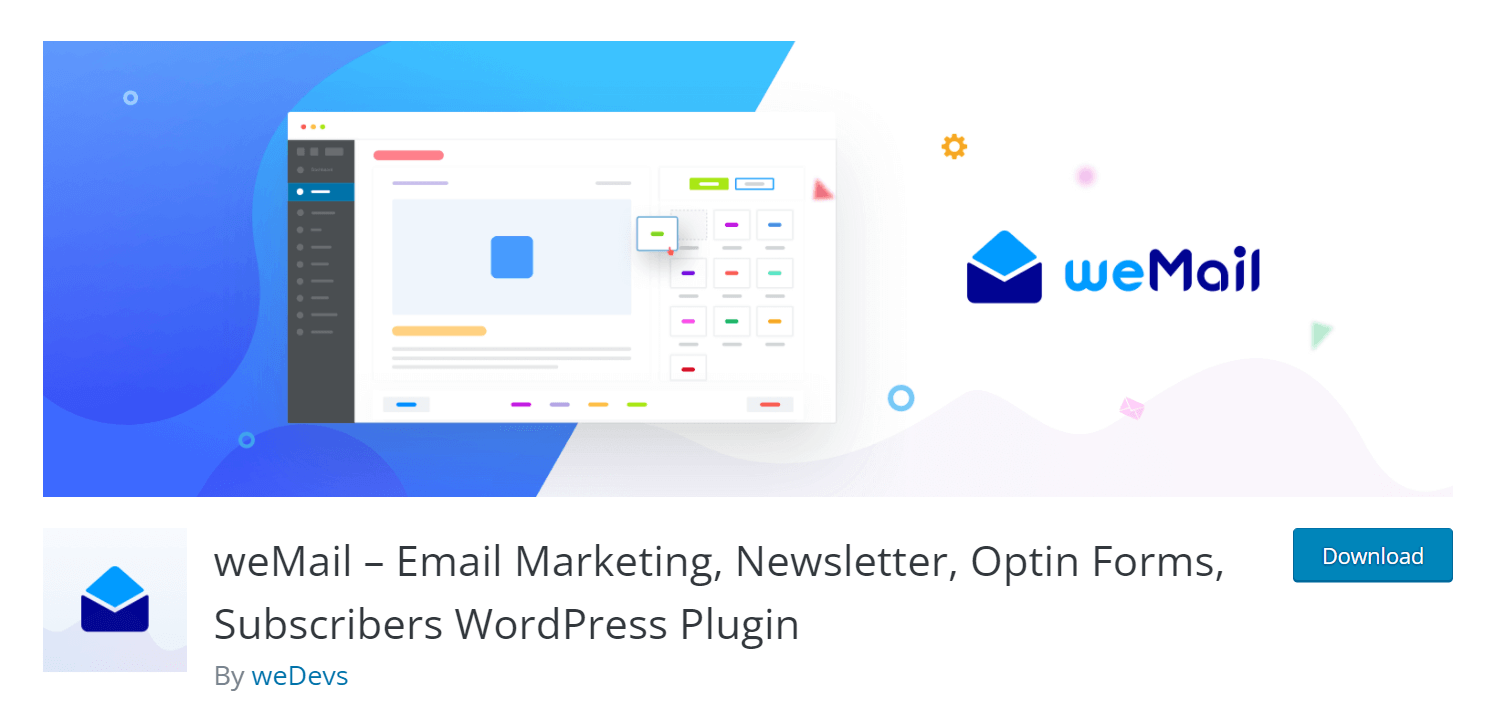 If you are looking for an affordable SMTP plugin that can provide email marketing solutions as well, weMail must be on your checklist. With 20,000+ active installations, it is one of the top-performing SMTP plugins for small to large organizations online.
It helps you focus more on growing your subscriber list, sending beautiful emails, and creating engagement from your WordPress dashboard. You can easily display subscription forms, automate emails, collect leads, and add subscribers to your list.
weMail Features
Compatible with multiple email gateways (Amazon SES, Mailgun, SparkPost, SendGrid, etc.)
A cloud-based solution that can handle unlimited emails
Supports transactional emails, subscription form builders, email campaigns, and more
Lets you add email subscription forms to your WordPress site to grow leads for inbound marketing
Availability of email analytics to check the success rate of your email campaigns
What weMail is Better for
If you are a small business owner looking for an affordable SMTP plugin to grow the subscriber list, then weMail is incomparable to others. Its free version allows you to manage up to 3,000 subscribers, which is enough if you have a small audience.
Now, we will cover the top WordPress SMTP plugins according to their number of installations.
1. WP Mail SMTP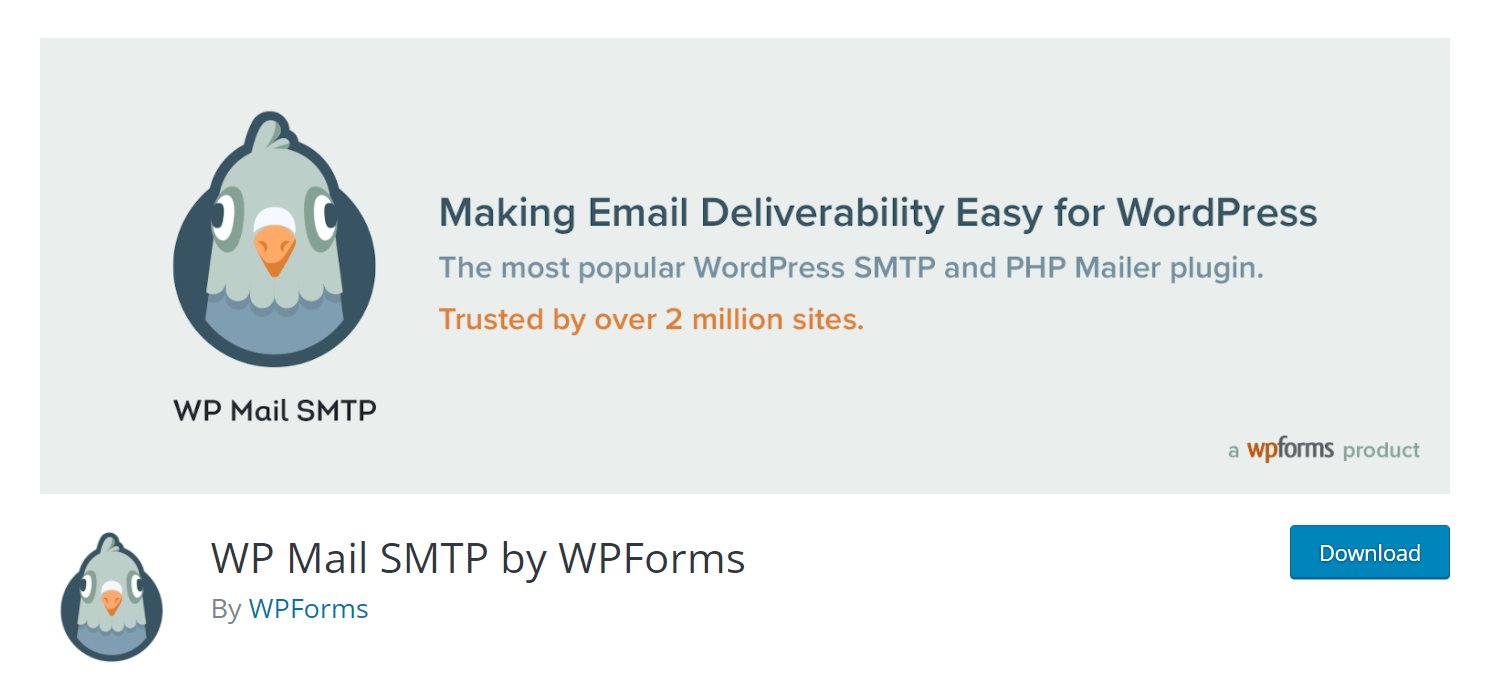 With 2+ million active installations, WP Mail SMTP is probably the most SMTP plugin for WordPress users. This is very easy to set up. In case you face any trouble, you can upgrade to the Elite plan. An expert from their team will do the setup process for you.
The free version of the plugin allows you to integrate some major email gateways. Such as SendGrid, Mailgun, and Gmail. But to integrate Amazon SES and Microsoft SMTP, you need to upgrade to the pro version.
Pros of WP Mail SMTP
Easy to integrate with all the best email gateways
In-depth email reports with graphs, tracking, and deliverability statistics
Keep a record of every email detail sent from your website
Takes full control of your website's notification emails
You can enable or disable the SMTP authentication manually
Supported by the WPForms team
Cons of WP Mail SMTP
Only developer and agency plan users can use the same API key on multiple sites
You can't have Microsoft and Amazon SES support unless you are a pro user
Our Verdict on WP Mail SMTP
WP Mail SMTP can give you a stress-free life. You can send all sorts of transactional emails using this plugin. It has 24-hour premium support available.
2. Easy WP SMTP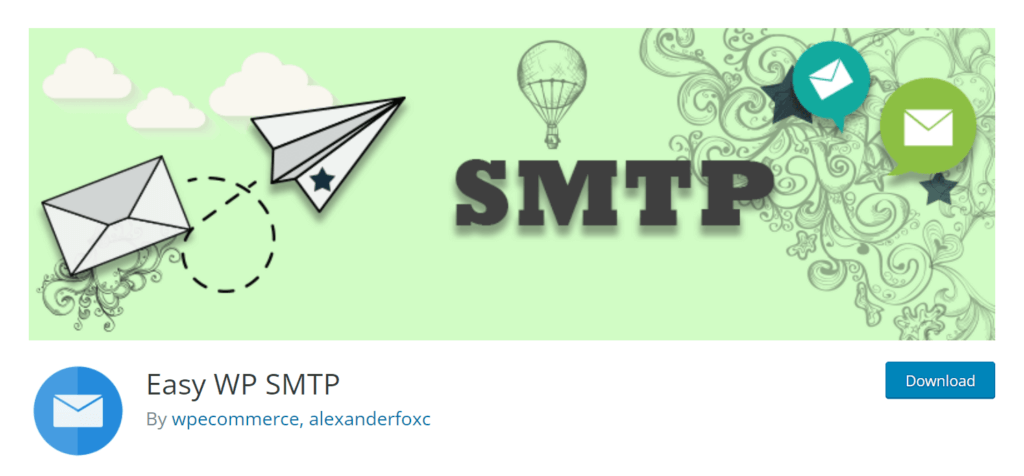 Easy WP SMTP avoids all the conflicting issues with the PHP mail () function and can reach all your emails to the inbox section of your users. With 600,000+ active installations, this is also in high demand among WordPress users.
The Easy WP SMTP plugin is inspired by WP Mail SMTP. It has a debug logging feature by which you can track if your emails are hitting the users' inboxes or not. You can use its import and export feature to place the same configuration on multiple websites.
Pros of Easy WP SMTP
A 100% free WordPress SMTP plugin
Supports Hotmail, Yahoo, and Gmail/GSuite servers
Integratable to multiple websites
Option to specify a reply-to email address
Easy to check the success rate of email delivery
Top-notch user interface
Cons of Easy WP SMTP
Doesn't offer direct pathways to integrate the email gateways
Very limited service is available for Amazon SES and Microsoft SMTP
Our Verdict on Easy WP SMTP
If you are a beginner and new to WordPress, you can use this plugin to grow your skillset in email marketing. Because this plugin is completely free. You need to bear the subscription fee of your SMTP server
3. Post SMTP Mailer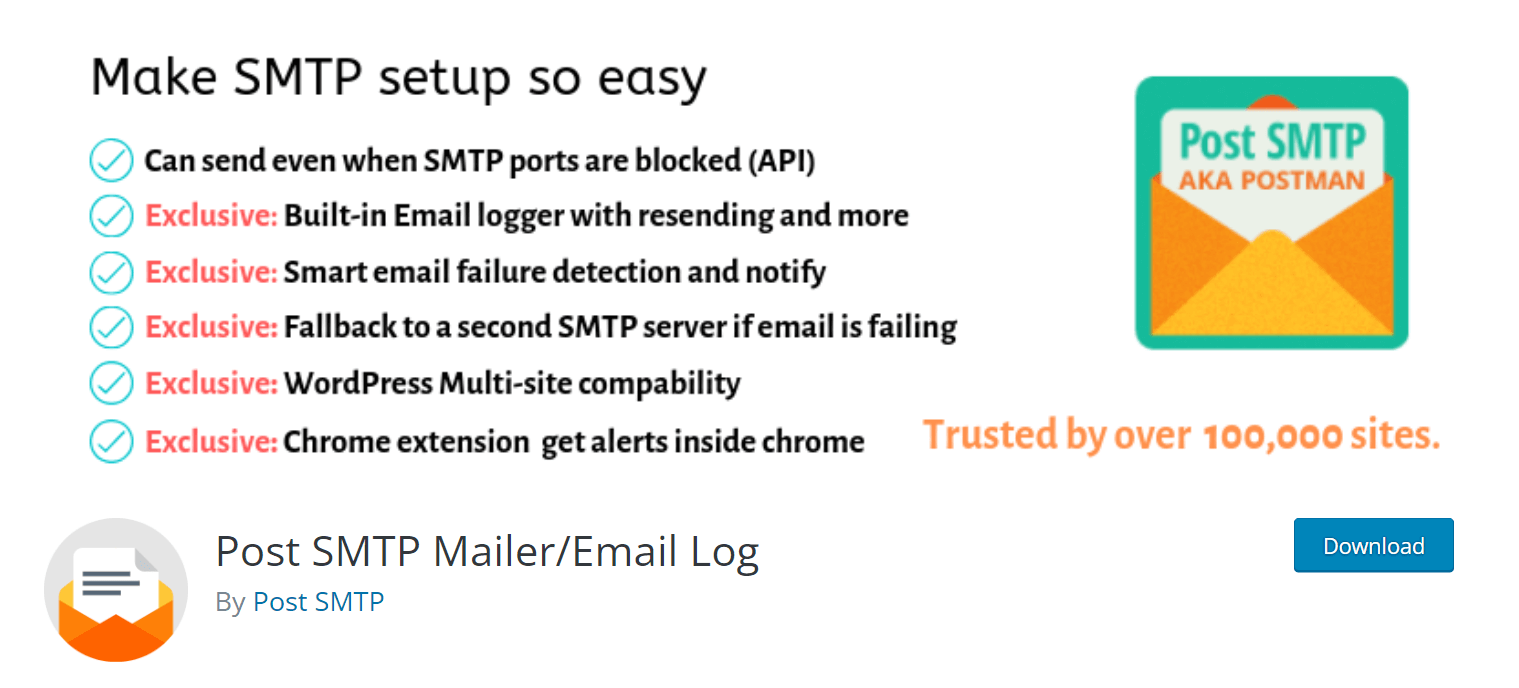 With 300,000+ active installations, Post SMTP Mailer is another free and feature-rich WordPress SMTP plugin. After you install the plugin, it connects Zend_Mail to your website and replaces the default PHP Mailer and WordPress SMTP library. Chrome extension instantly notifies if any email fails to hit the inbox.
It has an intelligent Setup Wizard and Connectivity Tester. Using them, you can scan your SMTP server to check if there is any configuration mistake or firewall blockade.
Pros of Post SMTP Mailer
The connectivity tester and Setup Wizard ensure there is no configuration error
Scrutinizes the causes of failed emails and resends them
Backs custom email headers and forced recipients (cc, bcc, to)
As it replaces the WordPress library, you never lose another PHP mail again
Backs up HTML Mail, Multipart, and International alphabets
Cons of Post SMTP Mailer
Since this plugin is free, it's difficult to get instant support.
Without a third-party SMTP service provider, you can't use this plugin.
Our Verdict on Post SMTP Mailer
You will get no premium support from this plugin as it is free. Integrating Mailgun API into this plugin allows you to send 10,000 emails for free per month. You can also freely send 100 emails daily by integrating the SendGrid API.
4. Mailgun SMTP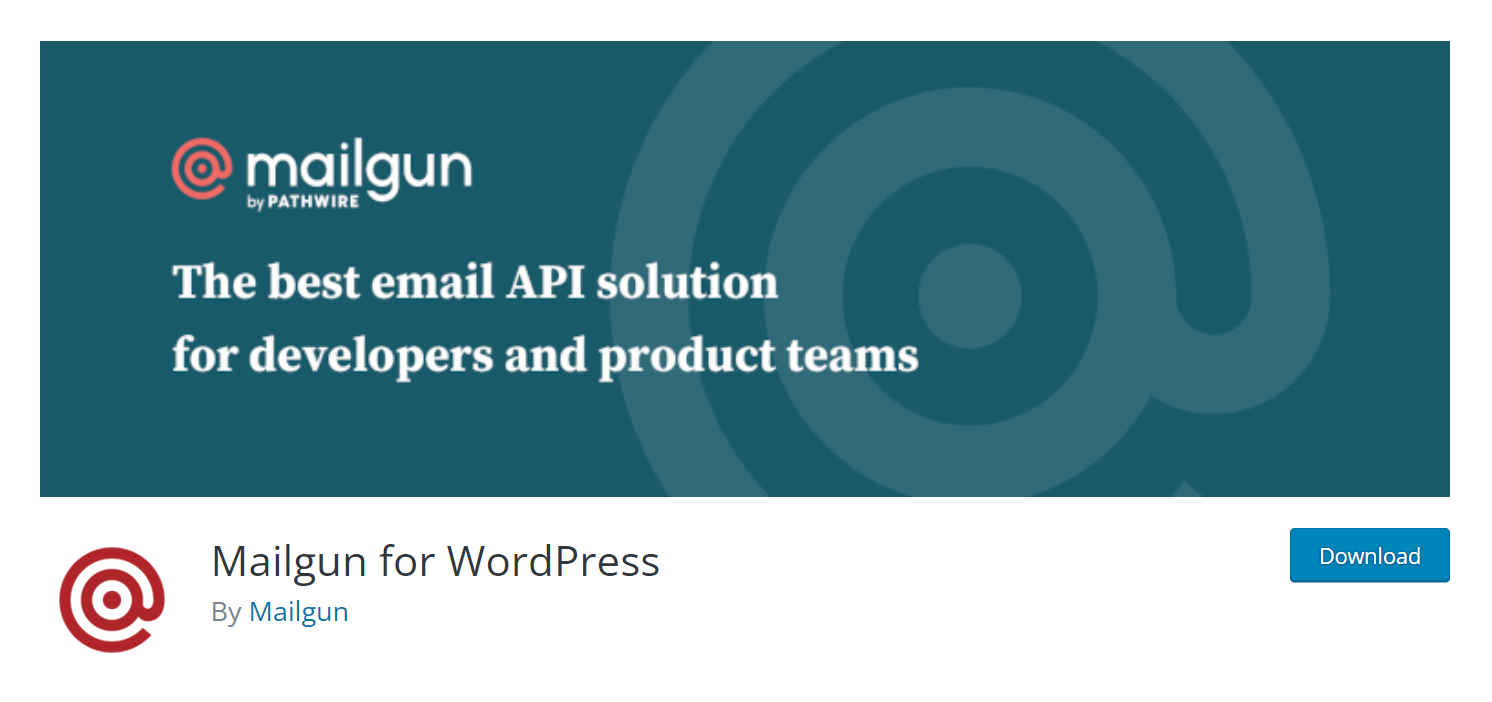 If you are looking for a developer-friendly SMTP plugin, check out Mailgun SMTP. It comes with a RESTful API, making sending transactional emails in bulk easy. Using its API, you can check the current status of all your emails anytime.
Mailgun has a 24-hour support facility for its premium users. It saves your email data for up to 15 days. Active installations of the plugin are 90,000+.
Pros of Mailgun SMTP
Offers email address validation and email tracking
24/7 support, including detailed documentation
You can optimize the email-sending schedule
It supports all the powerful languages (C#, Java, Python, PHP, and Ruby)
Gives you an email log to retrieve information in need
Cons of Mailgun SMTP
The free plan allows sending 5000 emails/per month for up to the first three months
You cannot create a custom domain
Our Verdict on Mailgun SMTP
Configuration of Mailgun SMTP is kinda difficult for general users. This plugin is much more suitable for developers. You can maximize your ROI using this plugin if you are a developer. Technical support is available for premium users.
5. FluentSMTP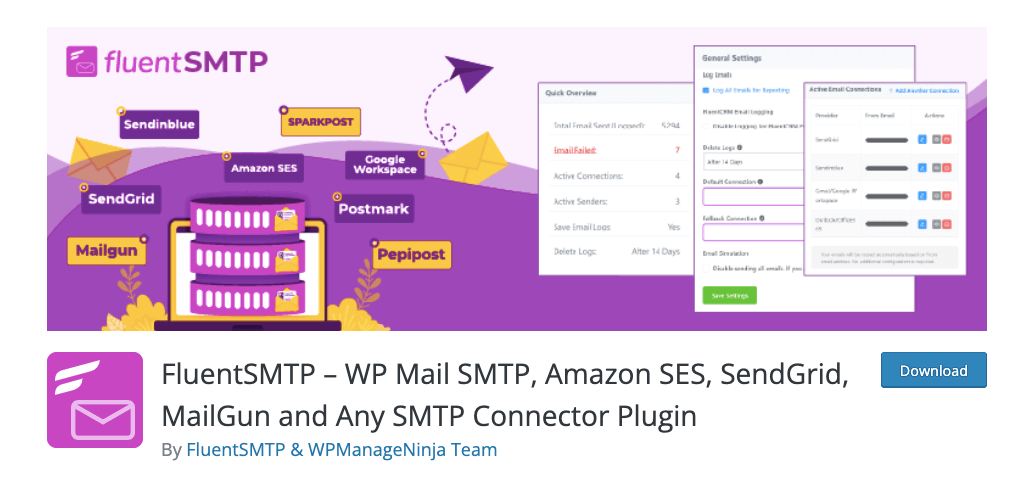 FluentSMTP is a powerful plugin offering you optimum control over your email deliverability. It helps you seamlessly integrate your WordPress site into Gmail, AmazonSES, SendGrid, Mailgun, Sendinblue, Sparkpost, Postmark, Pepipost, Outlook, and more.
FluentSMTP provides detailed logs, real-time analytics, and valuable insights into your email campaigns. You can keep track of the email you are sending and how they are performing. This detailed information lets you fine-tune your emailing strategies for more conversions.
Pros of FluentSMTP
Comes with an intuitive interface for quick setup and configuration
It uses native REST API with the available connection to fasten and secure emails
Easy to route emails through different email-sending services based on different conditions
You can resend any email whether it fails or reaches successfully on the first attempt
Cons of FluentSMTP
You'll fail to send emails if the configured email servers are down
Limited support is available for free users
Our Verdict on FluentSMTP
FluentSMTP seamlessly works with multisite. You need to configure it with each of your WordPress sites based on your requirements. Plus, if you have no issue with depending on third-party email providers, you can use the FluentSMTP plugin.
6. Mail Bank SMTP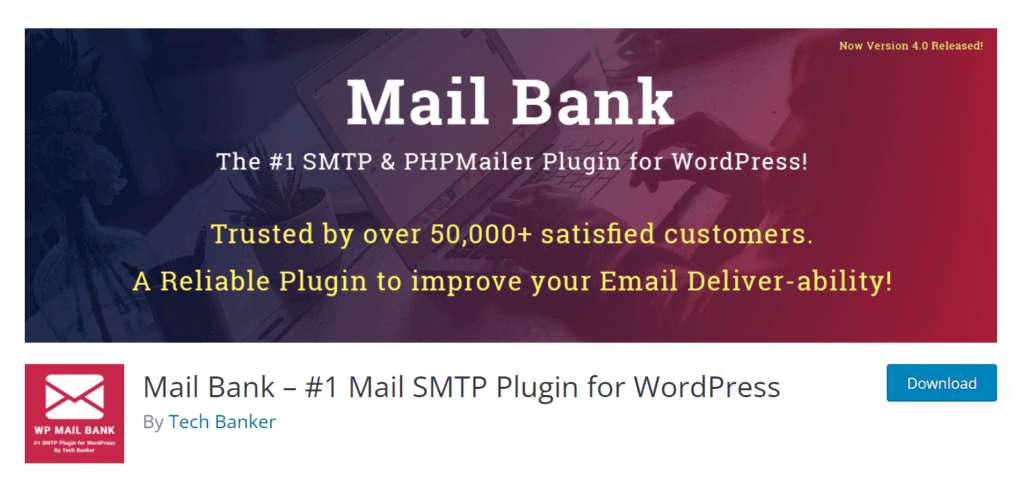 Mail Bank SMTP allows you to send emails using an existing Yahoo, Outlook, or Gmail. It harnesses the Zend framework to maximize the functionality of your WordPress site. It has an email logger that records every email you send. It allows you to delete unnecessary emails individually or in bulk.
You will find different authentication methods in this plugin. Mail Bank SMTP is highly compatible with other email and contact form plugins. It offers a free plan to check its prospects alongside the premium versions. The number of active installations of the plugin is 40,000+.
Pros of Mail Bank SMTP
Offers you different SMTP services (Google SMTP, Sendgrid, Mailgun)
Its email logger and analytics give you a comprehensive email report
You can either encrypt (TLS/SSL) or non-encrypt your emails
Using the debugging report, you can fix deliverability errors
You can choose an authentication type from OAuth 2.0, Lain Authentication, Cram-MD5, etc.
Cons of Mail Bank SMTP
Most of the exciting features are reserved only for premium users
Premium plans are a bit expensive compared to the available services
Our Verdict on Mail Bank SMTP
Tech Banker develops Mail Bank SMTP. They have another SMTP plugin named WP Mail Booster, which is completely free. If you find the Mail Bank SMTP is expensive, you can use this free plugin to meet your basic needs.
7. Gmail SMTP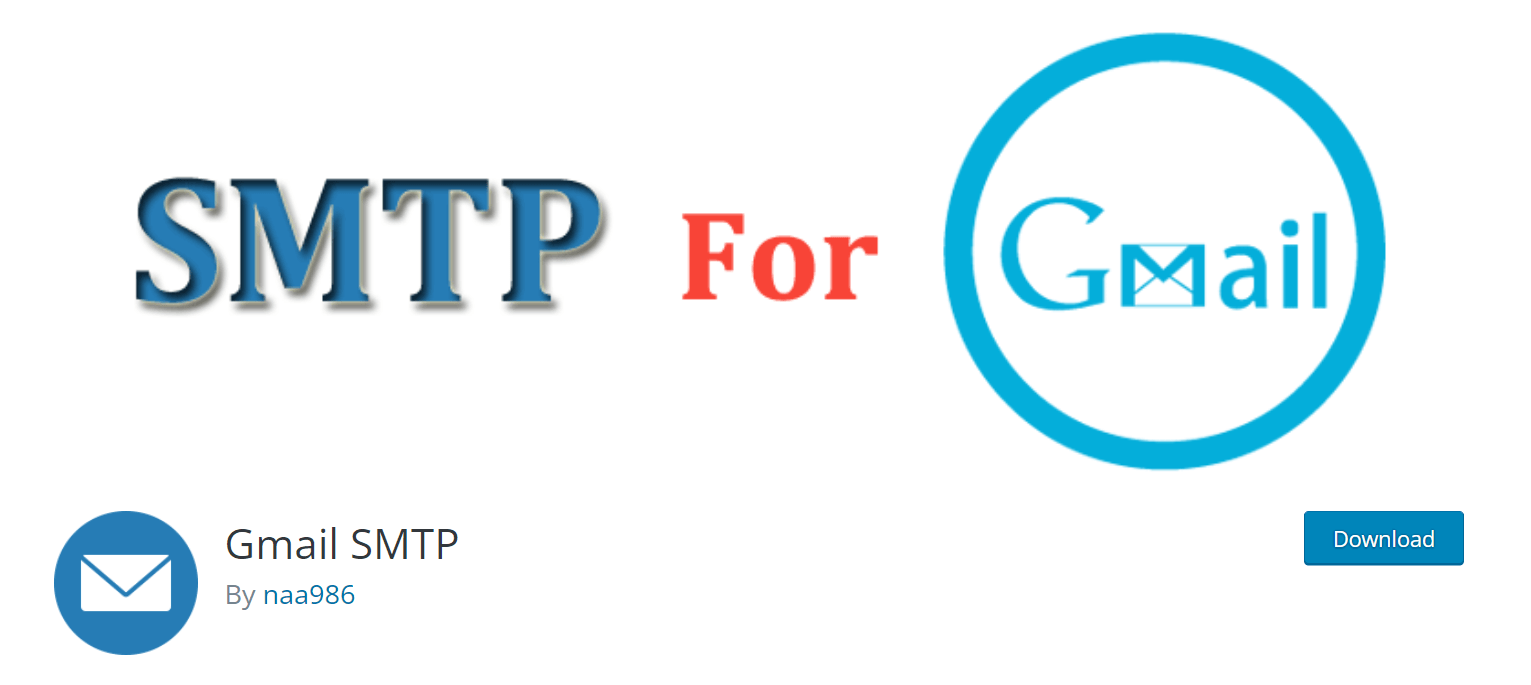 Gmail SMTP has been designed and developed specifically for Gmail users. If you have no SMTP server and want to use Gmail as the server, this plugin is the best fit for you. All you need is a Gmail API to use this plugin.
Gmail SMTP uses OAuth 2.0 protocol for authentication. It doesn't require storing your username and password, which ensures more security for the users. Right now, this plugin has 20,000+ active installations.
Pros of Gmail SMTP
Utilizes PHPMailer library to send emails via PHP's mail functionality
Website admin can set redirect to redirect to a web URL
Utilizes TLS/SSL to encrypt while sending an email
You don't need to enable less-secured apps to solve SMTP connection errors
Cons of Gmail SMTP
Uses the WordPress default wp_mail(), which is an old technology
You can send only 150 emails daily in the free plan
Our Verdict on Gmail SMTP
You cannot integrate or switch to other SMTP servers using this plugin. You can use this plugin if you are ready to stay just with the Gmail SMTP server. No premium support is available with this plugin.
8. Mailjet SMTP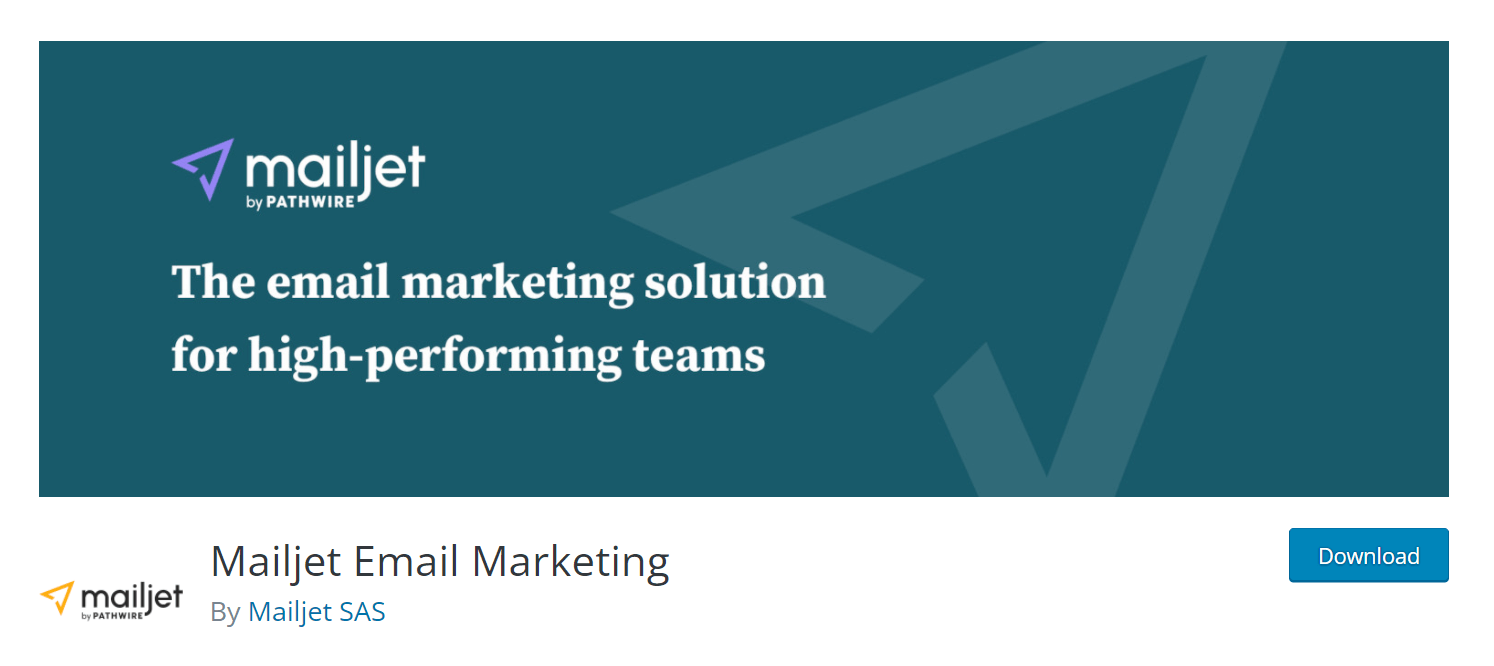 Mailjet is currently a popular SMTP plugin among the online commercial community. Business websites can customize their marketing campaigns and send transaction emails in bulk using this plugin. It has a template gallery from which you can choose the right one for your campaigns.
Mailjet has analytics that gives you real-time reports on email deliverability. With 20,000+ active installations, DHL, Kia, Microsoft, American Express, and many prominent giants use this plugin.
Pros of Mailjet SMTP
Offers a number of email templates to let you design your email campaign
Has a real-time dashboard to monitor email performance
Offers you a drag-and-drop builder to design your emails
Let you choose from a variety of ports to enjoy greater flexibility
Cons of Mailjet SMTP
By default, you can send only 200 emails per day
Doesn't have the same price plan for all the countries around the world
Our Verdict on Mailjet SMTP
Right now, Mailjet is one of the most affordable WordPress SMTP plugins available on the web. But its pricing varies according to users' location. Take a look at the price list before you purchase it.
9. SMTP Mailer
SMTP Mailer is a relatively new but promising SMTP plugin for WordPress. It offers you a handy feature that allows you to send test emails through the SMTP server so you can ensure all the settings are perfectly carried out. Though it isn't a new feature, this plugin can be a valuable tool.
The plugin also lets you configure the type of encryption and SMTP port you want to use for your emails. SMTP Mailer works well with numerous email service providers.
Pros of SMTP Mailer
Has integrations with many popular email service providers
Easy to enable/disable SMTP authentication while sending emails
Offers a handful of guides and documentation
Advanced encryption protects sensitive information
Cons of SMTP Mailer
It may take time for non-technical people to understand operating the plugin
Some email service providers may ask you for additional fees
Our Verdict on SMTP Mailer
SMTP Mailer is highly beneficial for marketers and online business owners depending heavily on email campaigns. Because it not only improves deliverability but also offers real-time analytics.
A Guide on How to Set Up An SMTP Plugin for WordPress
You might be thinking of how to Set Up your desired SMTP plugin on your WordPress site. This is very easy to do. Since WP Mail SMTP is number one and mostly used on the web, we will show you how to configure this plugin on your website.
Step 01: Install and Activate the WP Mail SMTP Plugin
Open your WordPress Dashboard. Navigate to Plugins > Add New. Type WP Mail SMTP in the top-right search box. Install and Activate the plugin once it appears below.

Click on Go back to the Dashboard.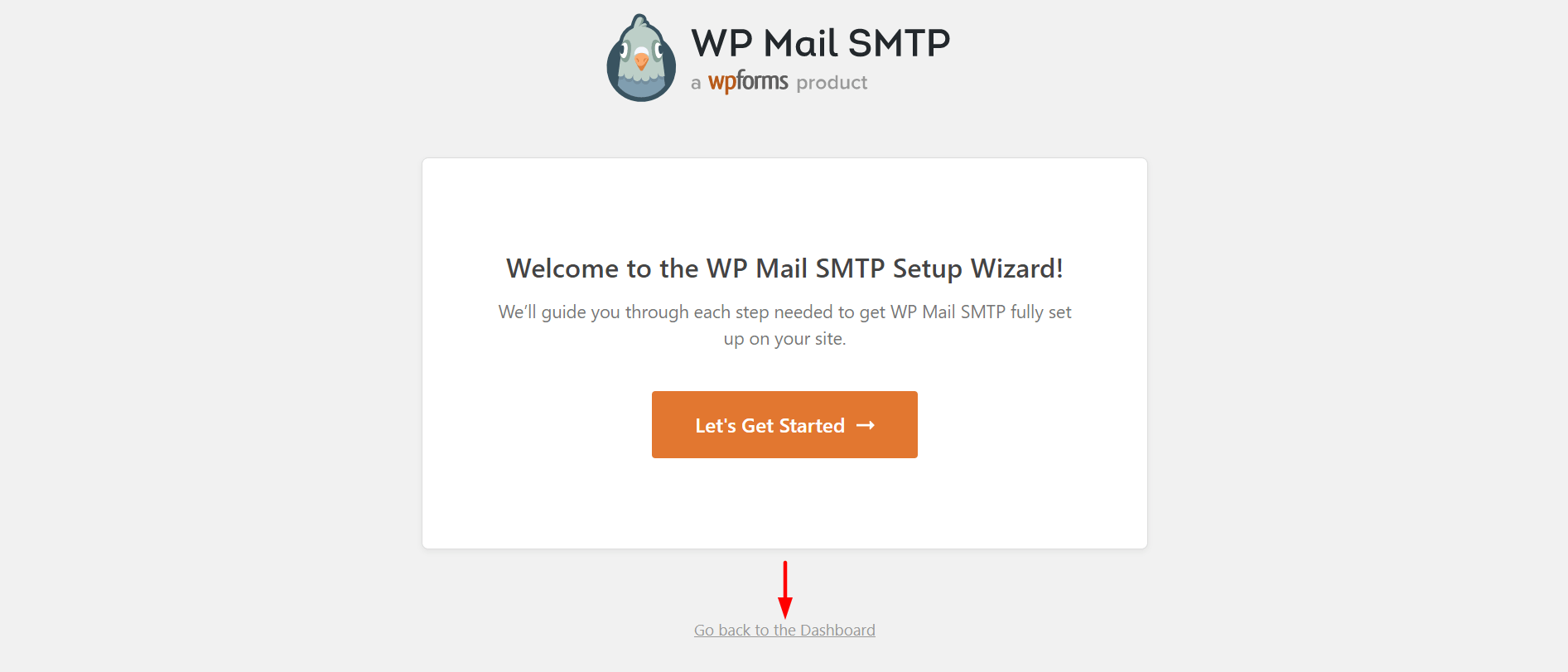 Go to WP Mail SMTP > Settings. You will get into the General section.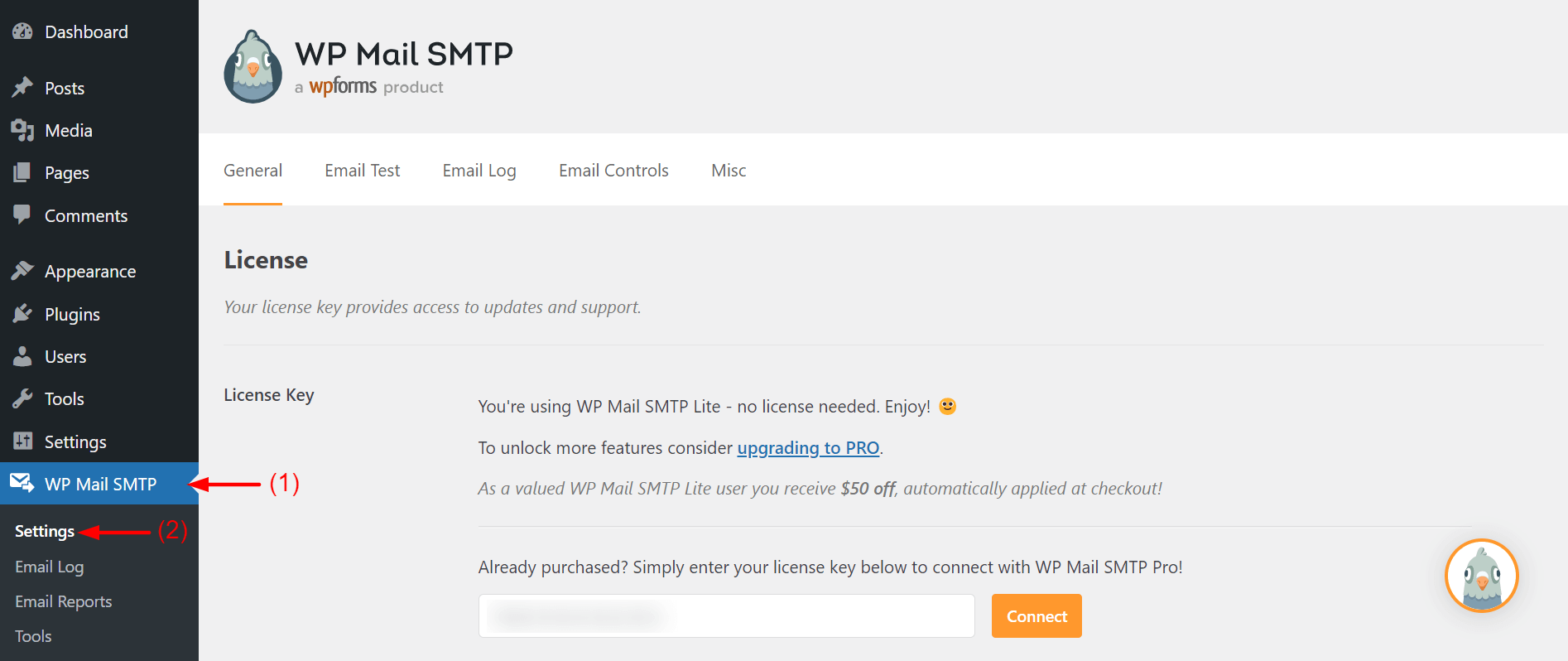 Type the email address in From Email. All your WordPress emails will be sent from this email ID. Then, give a name in the From Name box. Try to keep this name the same as the email address.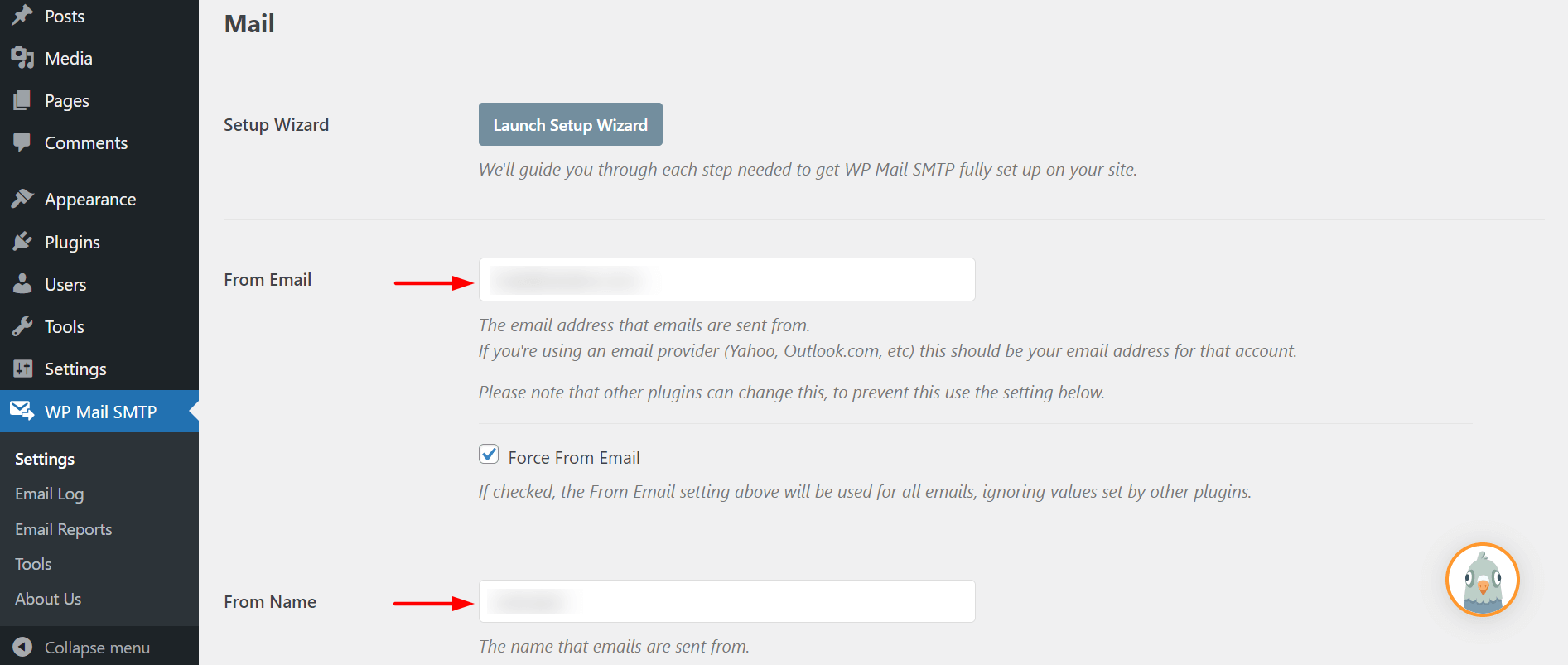 Scrolling a bit down, come to the Return Path section. Check the box to receive bounced and received email notifications. Then, from the Mailer section, choose your preferred gateway. For now, here we are choosing Other SMTP.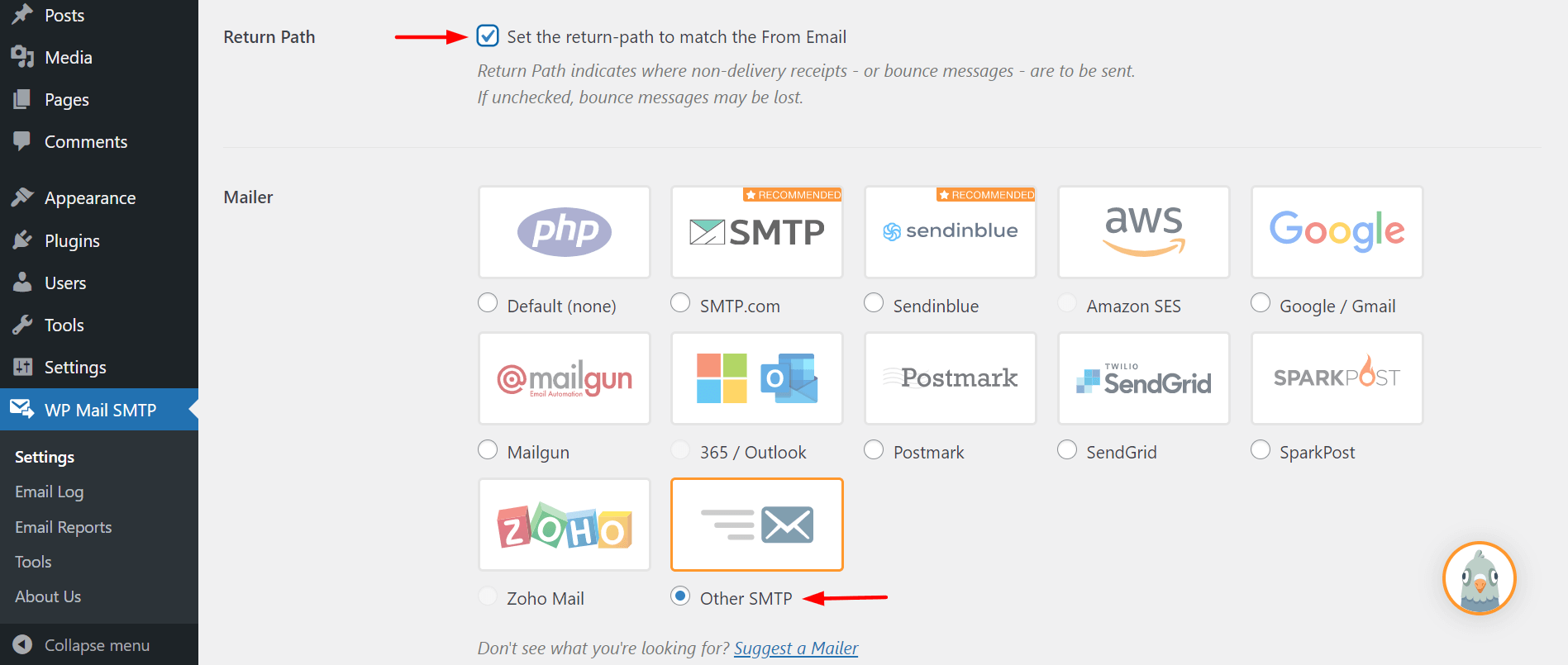 Keep scrolling down. Type your SMTP Host on the particular box. Then choose TSL encryption.

Just a few more options left. Keep scrolling down again. Complete the SMTP Username and Password section. Better not to save your SMTP password here. Rather do it in the wp-config.php file.

Now, you must choose an SMTP server and configure it according to the settings you have done in the WP SMTP plugin.
FAQ on WordPress SMTP Plugins
Here, we will answer some common questions on SMTP plugins that frequently come from WordPress users.
What is SMTP Plugin in WordPress?

SMTP plugin connects and configures a website to a mail server and manages all the outgoing emails to ensure better deliverability.

Is Post SMTP Mailer free?

Yes. The Post SMTP Mailer is a completely free plugin for WordPress users.

Is WP SMTP Plugin free?

No. The WP SMTP Plugin is a freemium plugin.

What is wp_mail in WordPress?

wp_mail is a built-in function in PHP that allows users to send emails.

Do I need SMTP for WordPress?

WordPress uses the PHP mail function by default to send emails. WordPress will continue to provide this support as long as your email volume is low. But if you think of email blasting, there is no alternative to SMTP services.
Scale Up Your Email Deliverability with SMTP
Email is not just about sending text messages. You can send all kinds of electronic data through this medium. Email marketing is the fastest, cheapest, and easiest way to communicate directly with customers and users.
If you are determined to have only a limited number of users, you don't need any additional WordPress tools. But if you plan to increase users, take new members, or start eCommerce, there is no alternative to using an SMTP plugin.
The choice is yours. Using an SMTP plugin can significantly mitigate your risks and email bounce rate. It will make sure all your emails are landing in the inbox section of your users.
Don't forget to mention in the comment section which plugin you have loved most. If you love this article and want to get more like this one, follow our Facebook and Twitter channels.