Let's say you are going to start a new marketing campaign.
You know your audience but don't know how they react in some specific events. In this instance, to come up with a successful marketing strategy you need to know their behavior analysis and their motive.
This is where data science is playing a game-changing role in today's business industry. Here's a statistical reference for the acceptance of data science and data scientists just in two consecutive years.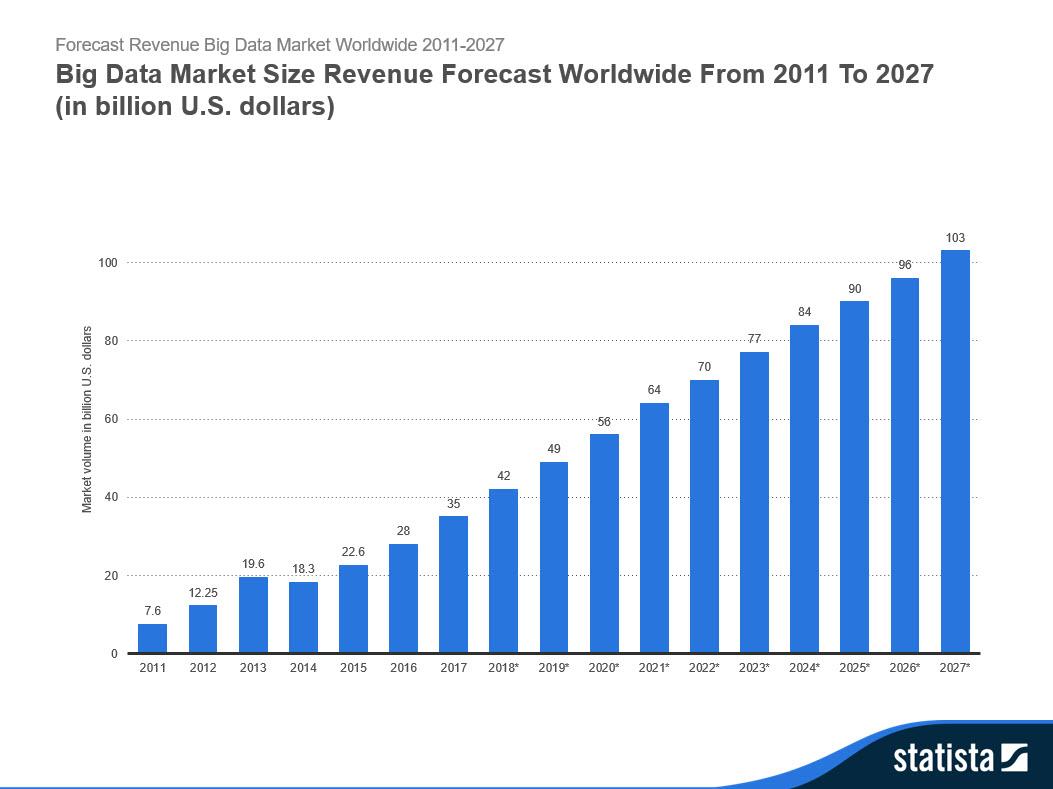 So, from all these, what we understand is, in this data-driven world to the best use of your customer or user data your business needs implementation of data science.
Now, before jumping into the nitty-gritty business details of data science for small business lets know what data science is and how it works.
What Is Data Science
From the definitive perspective, data science is the scientific methods to utilize informative data which incorporates algorithms and technical process that excerpt findings from a number of a dataset and give us insights, help predict future event even from the unstructured data.
Gone over the head? Don't fret out!
In simple words, Data Science helps to find a pattern from raw data and tells the story behind the data. Using data science, a business can analyze user demographics, measure the frequency of purchases, and then forecast the buying intent.
Now through this article, let's swim in the deep into how data science manipulates business aspects and can use it to achieve business goals.
Importance of Data Science for Small Businesses
With the help of data science, it's possible analyzing data to extract valuable business information and present insights from the dataset. Data science help tell the story and discloses the inherent pattern in data to forfeit future events.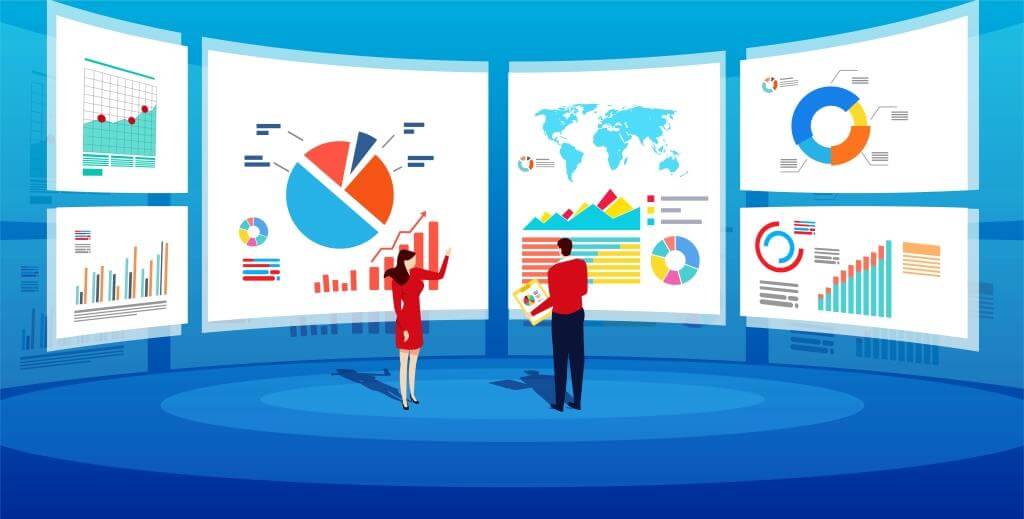 When a business has a lot of data but doesn't utilize it that means it is missing out leveraging and obtaining the opportunities it has. Because a number of unused data is nothing in the mass if it isn't used to create a pattern.
So regardless of business size, more companies are coming to realize the importance of data science and concentrating on data science as we've already entered the age of big data. Companies who have at least a minimum number of data can use data science to increase business efficiency and add value to it.
Data Collection Best Practices for Small Businesses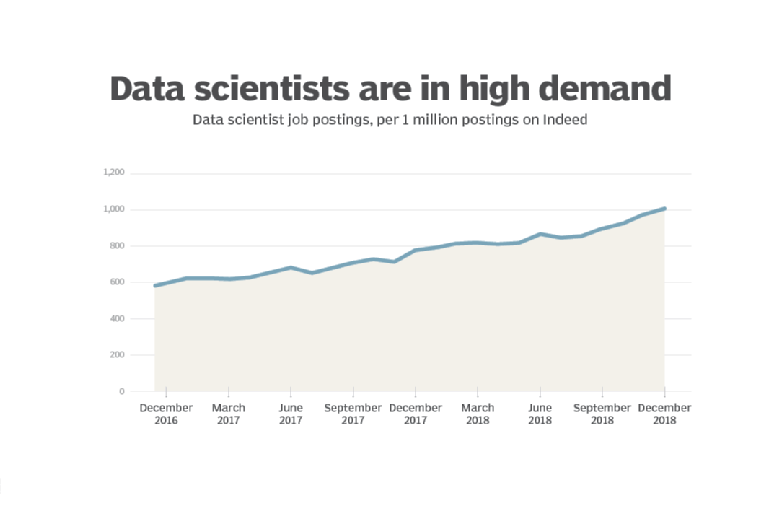 Data collection or data obtained from the source is the first step of applying data science in your business. But don't mislead the line. Data collection is not data science, rather it leads and helps the process of data science.
Data collection helps you to know your products better from the user perspective and know where to improve.
Here are some best ways to collect data:
Collect survey responses
Purchasing details
Cookies and web beacons
Paid marketing campaigns
Registration and subscription data
Tips to Collect Useable Data?
While collecting data, it's always better to follow some best practices like preparing a clear action plan for data collection, define goals for the data that will be collected, know the regulation for collecting data, keep the process simple and transparent.
Data Management Tools
There are a handful of options to pick from when it comes to choosing the perfect data management tools for your purpose.
1- Google Forms
If you're largely relying on collecting survey data, the data collection medium chosen for the work should have a clean, intuitive and explanatory analysis panel.
For example, for questionnaires with a limited set of queries, Google Forms are widely used in general surveys as a data collection tool. It also offers a simple and minimal data result in basic forms of the chart for you to explore the responses at one glance.
Similarly, you can also use weForms to collect data directly from your audience responses and have an analytical overview.
2- Tableau
For enhancing business intelligence & deeper analytics, Tableau is undeniably one of the most widely used tools.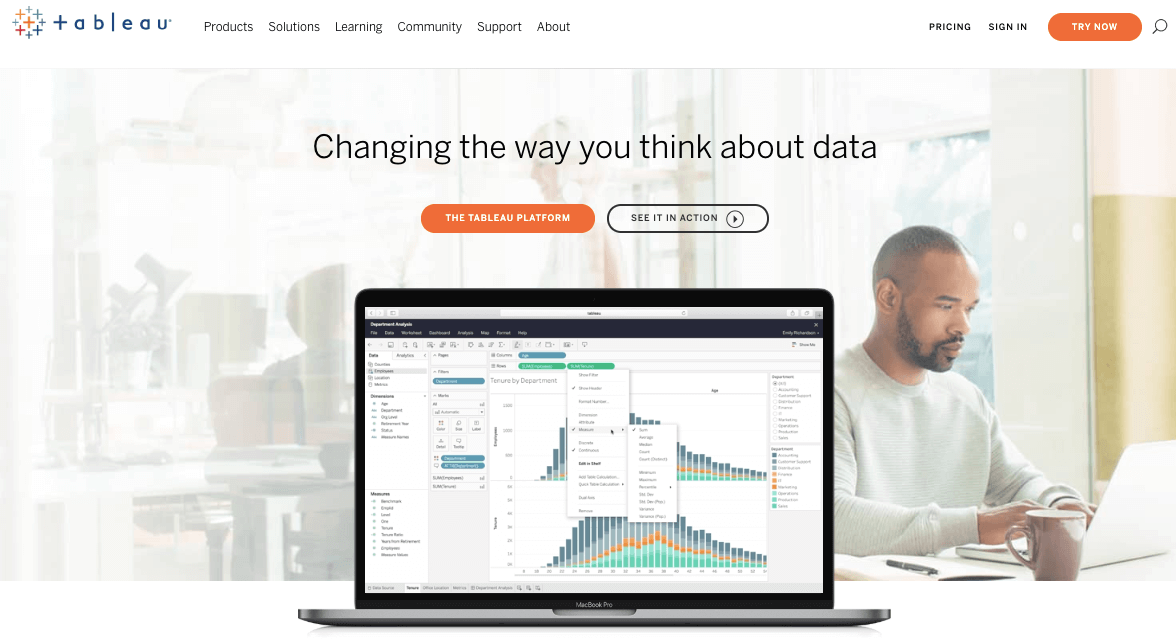 Its easy-to-use and comprehensive UI with pre-built template features save a significant amount of man-hour for the data analysts.
3- Airtable
Airtable is another big player in the cloud data management and collaboration tool paradigm. While it can be used to manage your collected data from users, it also largely focuses on team collaboration and project management.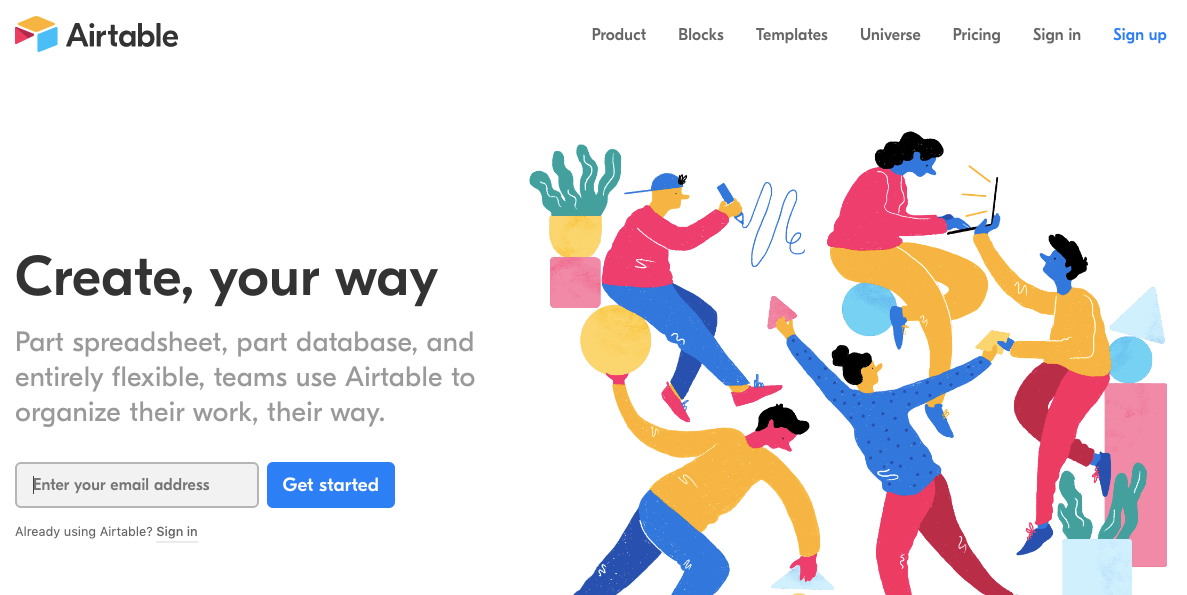 From pipelining task schedules on its custom event calendars to managing your team via project Kanban boards, Airtable also offers enhanced functionalities to create, customize and manage user survey forms.
Big Brands Implementing Data Science on a Priority Basis
With the upsurge of consumer data flow through the augmented usage of products & services, big companies are now converging towards incorporating data science and the power it promises for analytics.
It doesn't require much attention to figure out how advertising algorithms work.
From Amazon to Facebook, almost every big giant in the tech industry uses data science methodologies to extract, analyze and then utilize user information to predict which advertisements would have more chances to influence the potential customers to purchase the product than the others.
The entertainment industry is also not lagging behind using similar techniques. Netflix, YouTube, and most other online entertainment platforms use predictive models to display sets of recommended content in the user feed.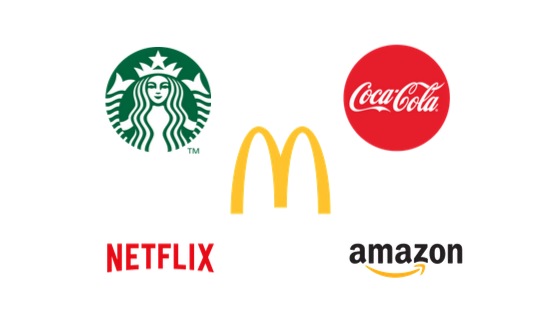 A personalized content recommendation system ensures a higher user engagement rate. Quite similarly, e-commerce, banking, and investment solutions use user transaction data to analyze their purchase behavior and frequent patterns of their online activities.
If you've ever wondered why certain brands have made it to the top or how they sustain leading the game, the answer is straightforward: they understand their potential consumer behavior the right way. Almost all the big brands in the business are using their user data to open up new branches, pushing new menus and periodic offers based on the collected demographic user data.
Starbucks, McDonald's, CocaCola – you name it and also acquaintance about their success. Every business decision is data-driven nowadays, not led by blind assumptions.
Benefits of Data Science from Business Perspective
There are a handful of benefits for what a business needs to invest in Data science and add a data-driven procedure in the work process. Here I have mentioned 3 major and inevitable benefits that small businesses can take advantage of.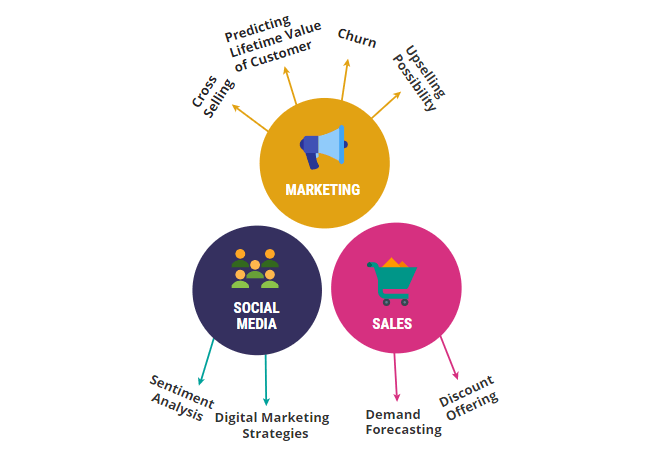 Analyze Customer Behavior for Marketing Optimization
What if you had the opportunity to know what your customers will do next or what will be their next tend to take. This merely sounds crazy because thus you can deliver things the way they want.
Utilizing data science any business can do perspective analysis and track the past and present records and attempts of customers and based on all these it can predict their future activities. And this will finally help businesses generate offers and other marketing or sales optimizations.
Apart from all these, customer behavior analysis itself has a lot more advantages like product development, customer satisfaction improvement, etc.
Decision Making
Make Confident decisions for your business
Oftentimes marketers have to make decisions based on their spidey sense, but does it really helpful for a business? Never! You must make decisions based on critical analytics of real numbers and facts.
So, good decision making is required for saving the business from ruining making irrelevant decisions. And this can be done by performing data science with your business data.
Predict What Can Eventuate
Most of us know about the US stock market crash of 1929, 1987, 1990, 2008. But how about the last one in 2008? If there were a process to predict the consequences of 2008 based on the study of previous years then we might never see the year 2008 in this black history.
This is how data science can make your business upfront and save cash.
Data Science for Small Businesses: Looking Forwards
Every business mines substantial data from its existing and potential user and customer base. If you are not thinking of ways to use that data that your business can gather, you are obviously missing out on a treasure chest of opportunities.
Utilizing and analyzing this invaluable user data can be used to enhance customer experience profoundly.
Let us know if you've implemented data science for small businesses and how it performed in your business. And if you're planning to start, don't forget to share the outcome with us.