Surviving for a small business in a tough time like the outbreak of Covid-19 is really challenging. Because small businesses or startups have to maintain the right budget at the right place. And, falling the conversion rate abruptly like what happens during tough times makes them vulnerable.
Don't be afraid of the tough times. Instead, take some proper steps so that you can too survive even tougher situations. Proper steps like applying social media marketing can rescue you for sure.
These days, your business needs to be on social media. It's now the main way you'll speak to your audience. It's also a way of building your brand, nurturing your relationship with your audience.
Today, in this blog post, we are going to learn some social media marketing tips for small businesses so that we can apply them on our business too. But before that let me show you why it is important. Keep reading!
Why Social Media Marketing is so Important for Small Businesses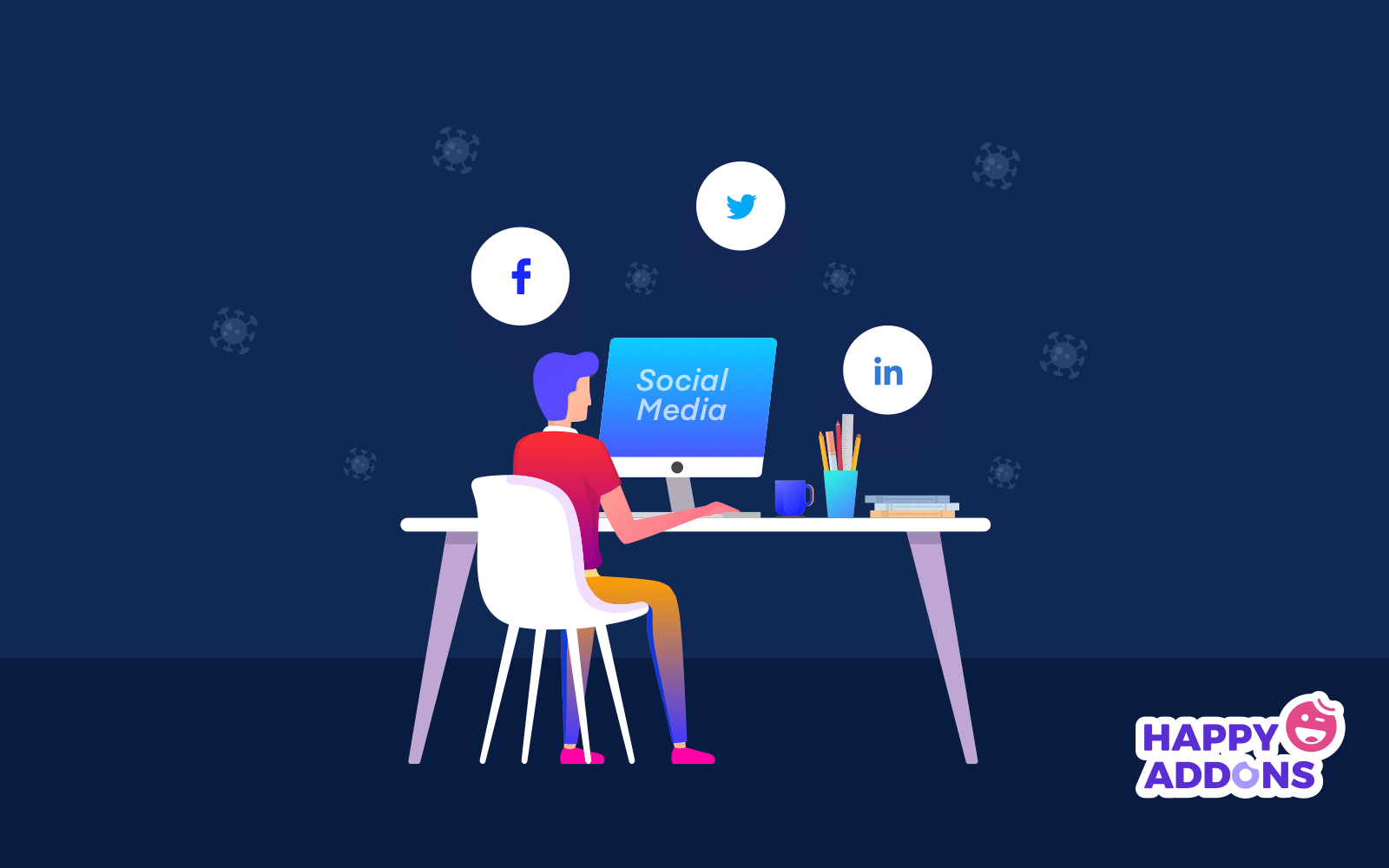 As you know marketing through social media is one of the most versatile and cost-effective strategies that small businesses can use to reach their target audience and boost eCommerce sales over time.
Using social media marketing tips, we can be benefited in many ways, such as:
Traffic: According to Statista, 70% of the U.S. population has at least one social media profile. And by 2025, the number of worldwide social media users is expected to reach about 4.5 billion people. With so many consumers using social media daily, this presents a great opportunity for small business owners who want to reach their online audience.
Brand Recognition: It helps you to improve visibility and thus increase recognition for your brand. Your business social media profiles present new opportunities to share your content and really present your brand's voice and personality.
Cost-Effective: It helps you to cut marketing costs without sacrificing results. Most of your social media results will come from investing time in creating and publishing content as well as having conversations with your fans and followers.
Search Engine Ranking: Do you know that search engines may be using your social media presence as a factor in their rankings? Successful brands tend to have a healthy social media presence, so a strong social media presence may act as a signal to search engines that your brand is valuable, credible, and trustworthy.
Higher Conversion Rate: Social media has a higher lead-to-close rate than outbound marketing tactics. That could be because every post you make and each interaction you have on your social media channels is an opportunity to convert an interested lead into a happy customer.
15 Proven Social Media Marketing Tips for Small Businesses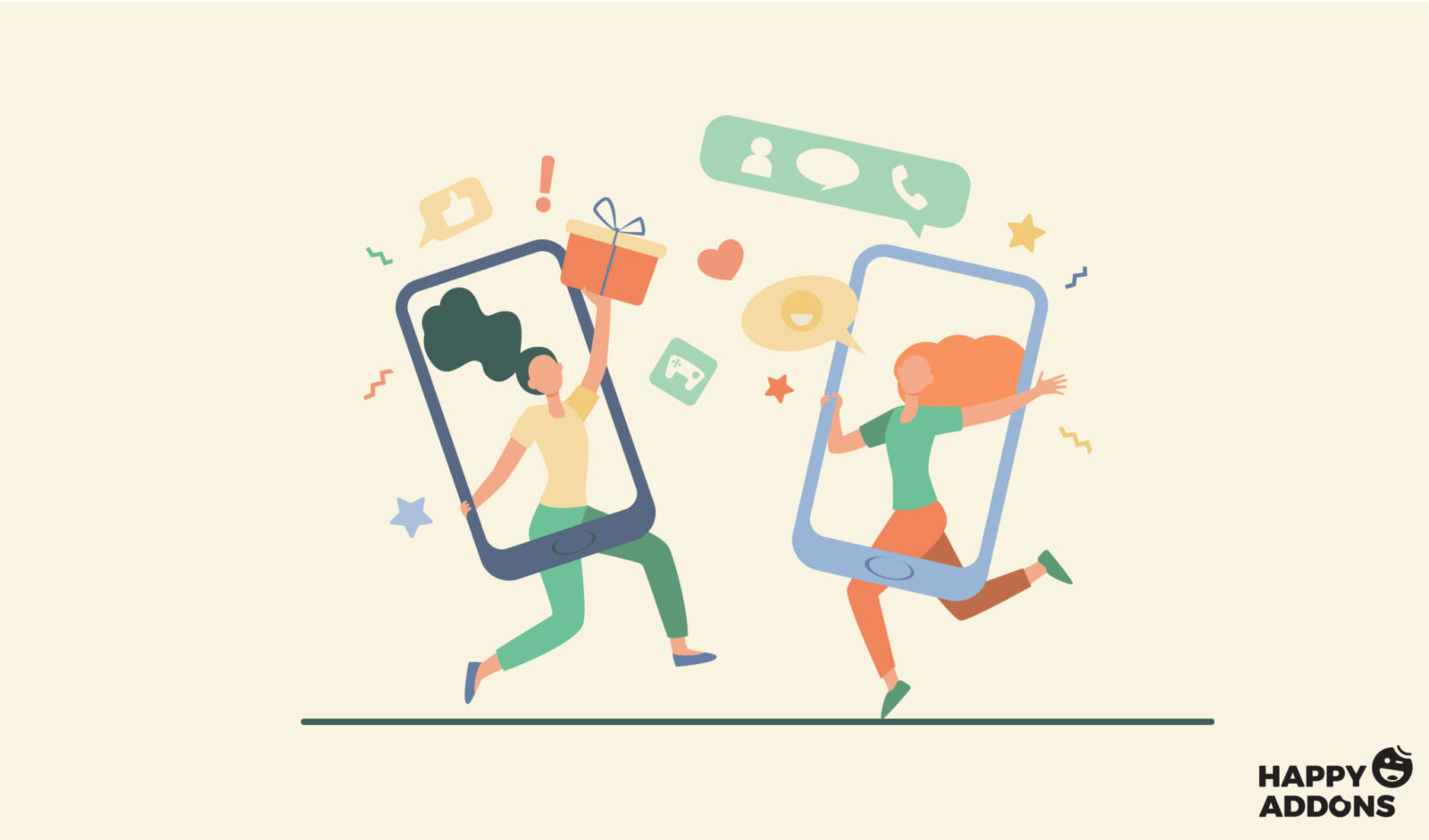 We have listed 15 social media marketing tips for your business through our years of experience. Here we have shared the same social media marketing tips we follow whenever we need to. So, at first, let's go through the list, and later on, we will explain each of the points' properties.
Remember, following and applying these tips won't get your result overnight. As it's a slow and steady process. So, you need to stick with this plan and get better output for your business.
1. Research Your Buyer Personas & Audience
The first step to creating a social media marketing strategy is to determine who your buyer personas and audience are so you can target their needs and interests appropriately. To do this, think about the people you're trying to reach, why, and how you would classify them as a group.
For example, if your company sells beauty products items, you might classify your target audience as millennials who like to have stylish and trendy beauty products.
By considering your buyer personas and audience, you'll then be able to determine what content will attract the type followers and customers you hope to gain and how you can create engaging content to keep your followers interested.
2. Create Profiles on Multiple Platforms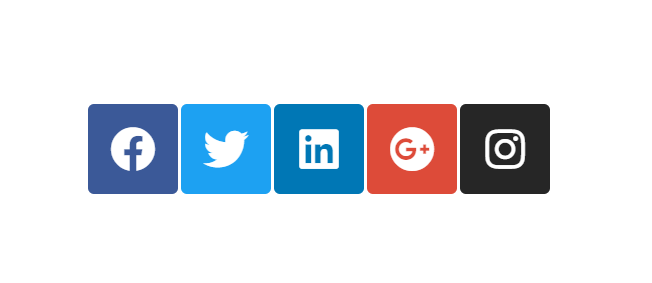 Facebook is not the only option for social media marketing. Many of us, after launching a startup, create a Facebook page, and don't bother with other social media like Twitter, Reddit, Instagram, LinkedIn, and a few more.
If you have a Facebook page for your business, that's great. You're headed in the right direction. But Facebook alone won't be enough to maximize your reach. You need to establish a presence on as many social platforms as possible.
According to the Clutch social media survey, less than half of small businesses use Instagram, YouTube, and Twitter to market their brands. Furthermore, less than one-third of owners are taking advantage of LinkedIn and Snapchat.
After creating a profile on all the channels listed above, it's important to get a YouTube channel. The video content you upload to YouTube will be easy to repost on your other social media accounts.
3. Post Content on a Daily Basis
Now that you have a social media profile on multiple platforms, you've got to make sure those accounts are active.
If someone stumbles upon one of your pages and the most recent post was from three weeks ago, they aren't going to follow you. What's the point of following a brand that doesn't post content?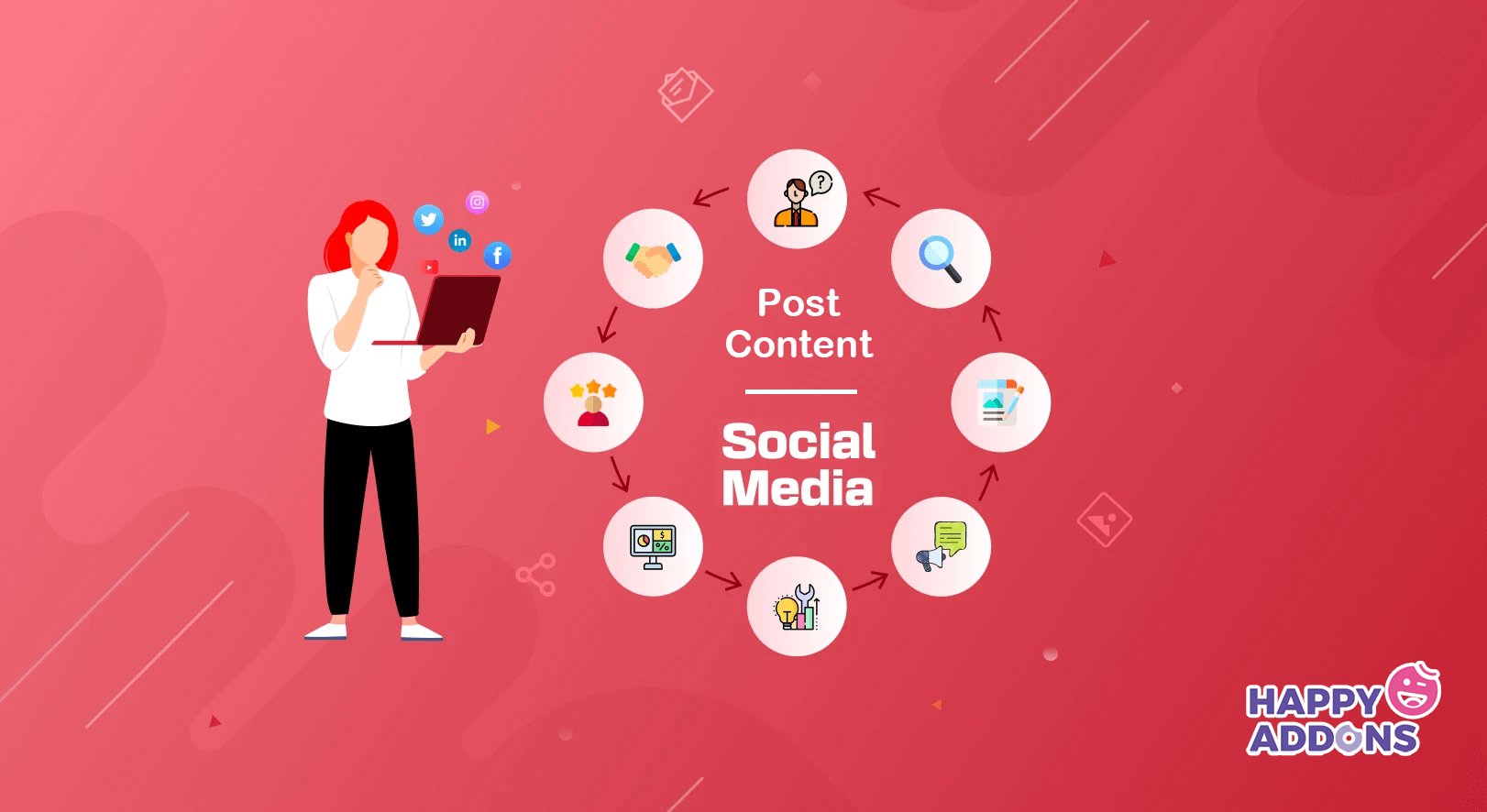 Furthermore, think about all the people already following your business page. These people won't just navigate to that page on their own to see what you're up to. You need to post new content that will appear on their homepages and timelines.
A study shows that just over half of small businesses post on a daily basis.
This is your opportunity to stand out from your competitors. If your competition is only posting once a week or just a handful of times per month, it will be easier for you to make a lasting impression on your followers by posting daily.
4. Spy on Your Competitors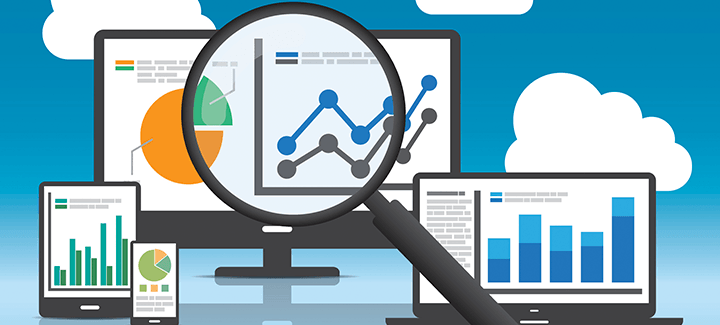 How do you know what tactics will successfully reel in your target audience? Check out what similar businesses with the same customer bases are doing. Of course, it's a no-brainer to keep tabs on competitors that are doing well on social media. But they aren't the only ones you should be spying on.
You can also learn much from companies like yours that are struggling in this area. Using your expanding knowledge of social media best practices and what you learn from your strongest rivals, you can pinpoint what not to do.
5. Optimize Visual Content with Links
Visual content can act as a "gateway" to more valuable content. When planning visual content to post on social platforms, think in terms of how it can drive traffic back to your website, products, and services.
For example, when we post any visual content on our Happy Addons Community, we usually provide a link there. So that we can get healthy traffic on our site. And if any of the readers want to know more, he can easily find us using that link.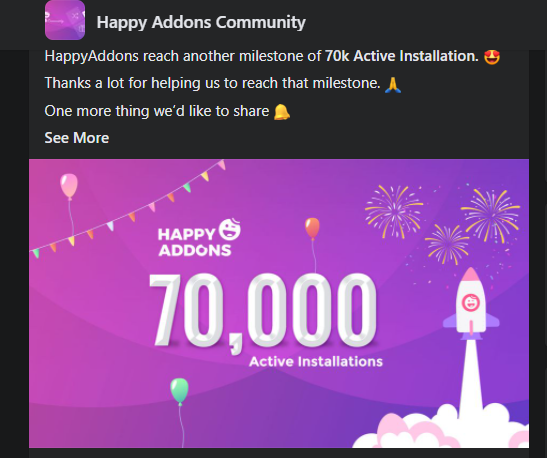 You can also link a short video back to your website from your YouTube Account or from your Instagram profile link and make sure you provide expanded content around the video. It will also help you to get traffic on your site.
6. Attract Leads with Facebook Offers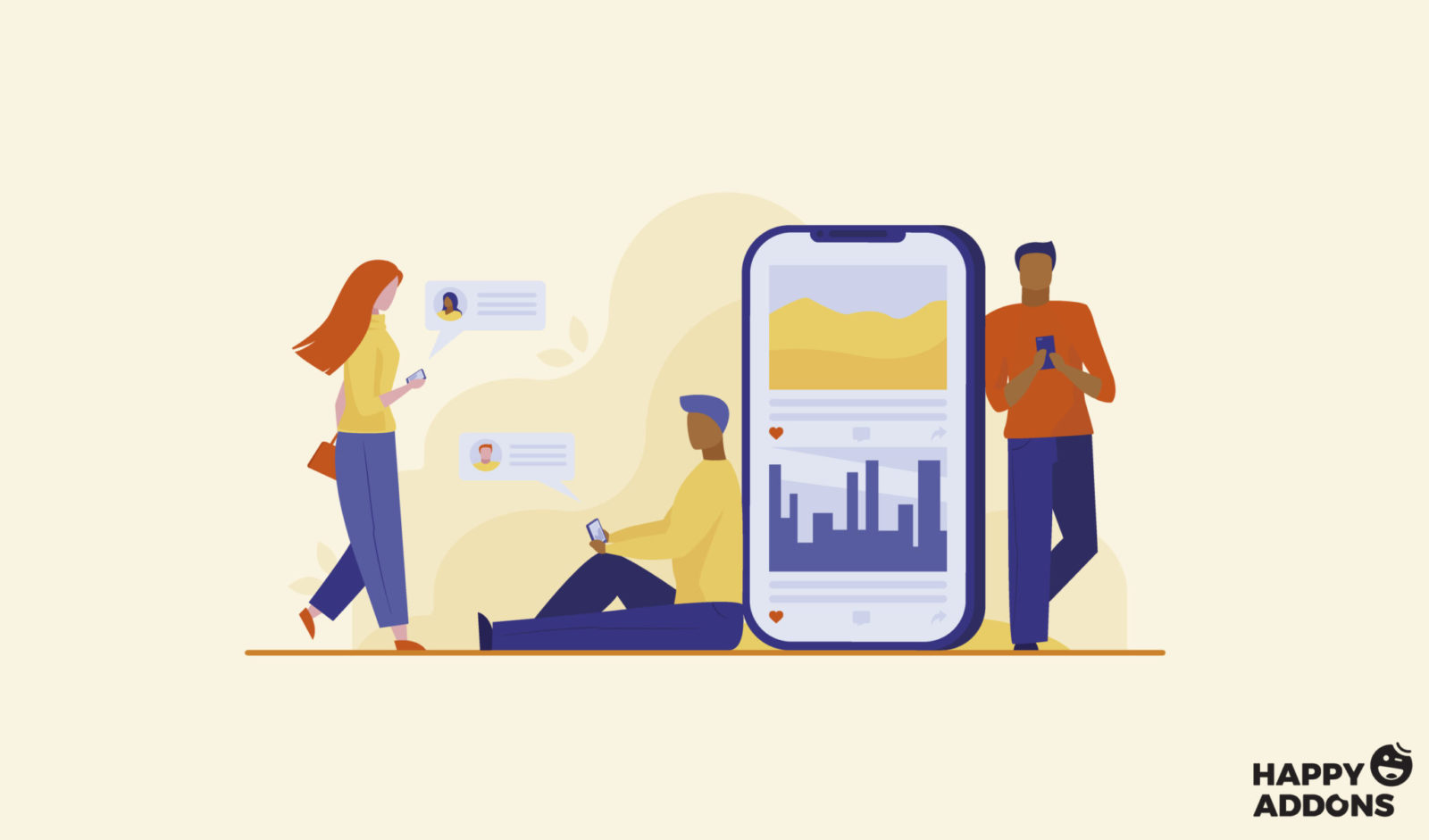 If you're looking for a new way to attract quality leads using social media, try Facebook Offers.
Facebook Offers are a type of Facebook ad, but they work a bit differently than a traditional Facebook Ad. You can set them up directly from your Facebook Page (no need to go into the Ads dashboard) and they can be created for offline and online businesses.
Offers are promoted in the news feed (as opposed to being placed in the right-hand column on Facebook where you usually see marketplace ads).
When a user clicks on your Offer in the news feed, Facebook sends that user an email to their personal email account outside of Facebook. That means that your Offer is not only seen on Facebook but now you are getting into the email boxes of interested prospects.
When prospects open their email, they will see a link to your website or an opt-in page (wherever you choose to send people to claim your offer).
7. Use #Hashtags to Increase Your Reach
The hashtag is a powerful way that can connect a group of like-minded individuals through social media. It's a simple way to greatly increase your reach.
Using a hashtag is free, so why wouldn't you want to use it?
Tweets that include 1–2 hashtags are 55% more likely to get retweeted.

Tweet
It's important to keep in mind more hashtags don't translate into more engagement. Too many hashtags will devalue the strength of your message and it'll get lost quickly.
You can find the relevant hashtags by using Twitter's "Trending" page. This will show you the highest-ranking and most used hashtags at any given time.
8. Give Visitors Reasons to Follow You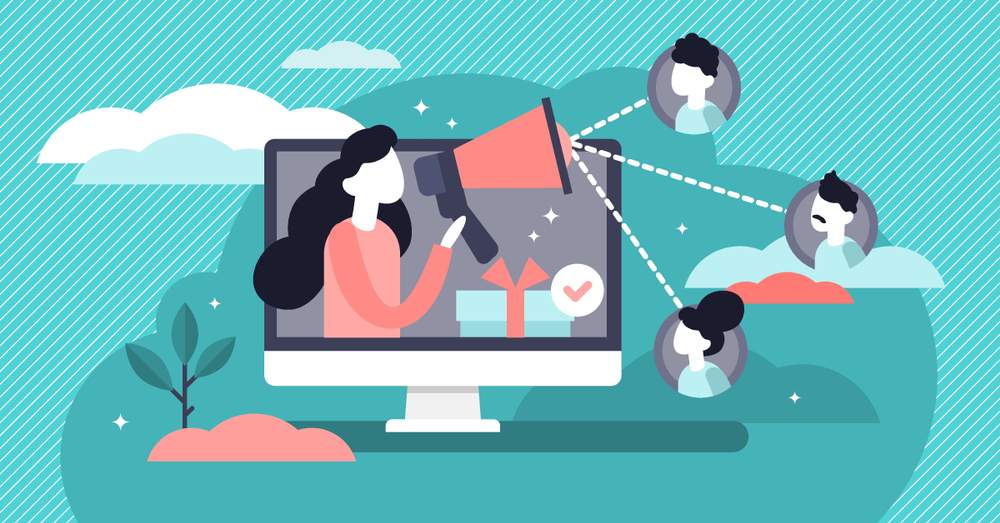 In order to have a successful social media marketing strategy for your small business, you need to have lots of followers. Otherwise, nobody is going to see your content.
Once you're able to grow your social following, it will be easier for you to convert your followers into customers. That's because consumers are more likely to buy from brands they follow on social media.
They will follow you if you maintain things like,
top-notch products or services
entertaining content
discount or sale-off offer
So make sure your content is worth following. As you've seen, getting more followers will ultimately increase your chances of driving more sales.
9. Form Relationships with Social Influencers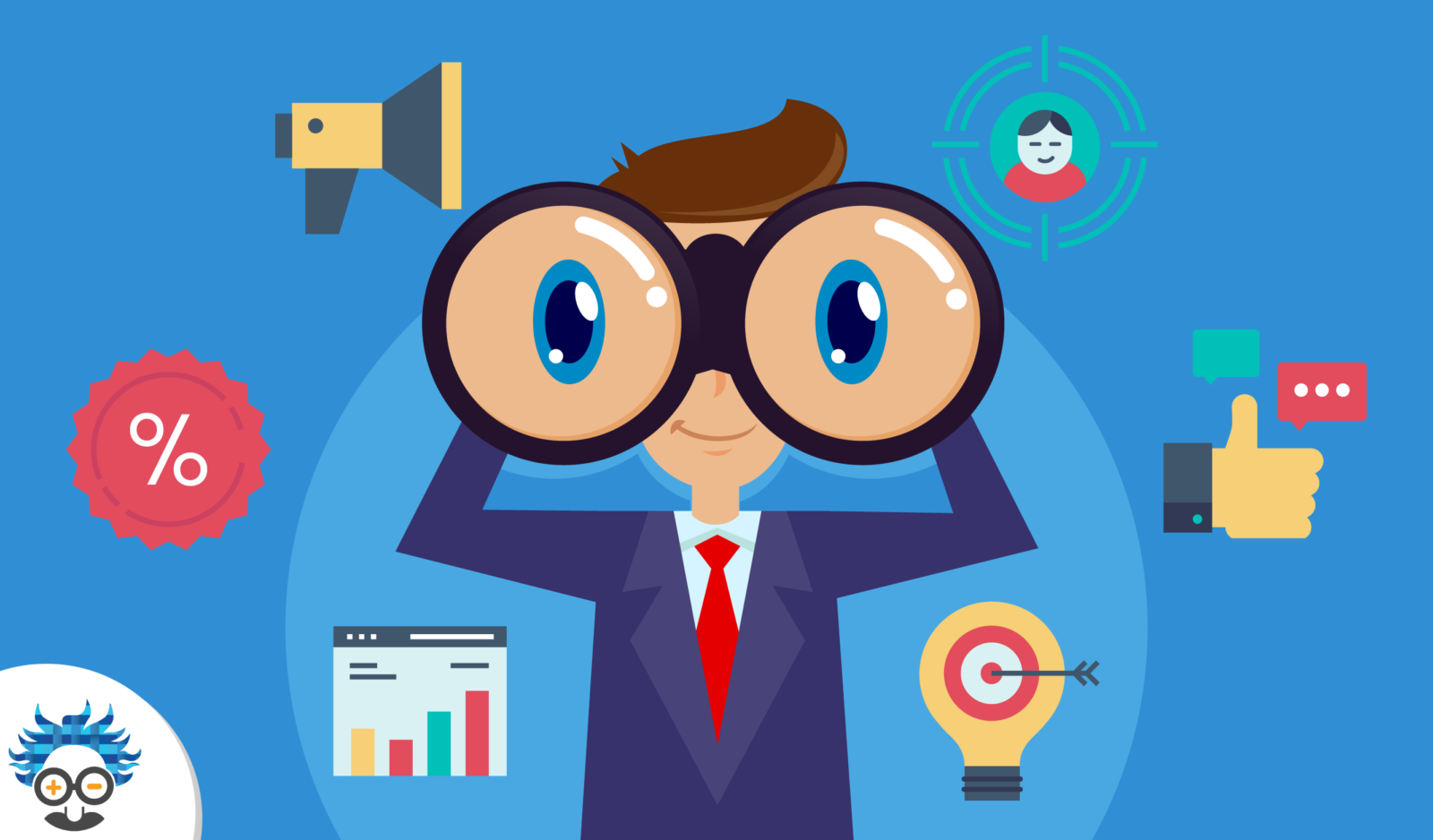 When people think of social influencers, they think of celebrities and athletes. But partnering with a celebrity probably won't fit within the marketing budget of a small business.
So, try partnering with influencers not with celebrities to increase your product credibility.
This type of influencer may not have millions of followers, but you can get them to post content about your brand for a few hundred dollars. You may even be able to get away with offering just offering them free products in exchange for a post about your brand.
This strategy is effective because influencers have stronger engagement metrics with their followers. That's because they are just regular people.
10. Broadcast Live Video Streams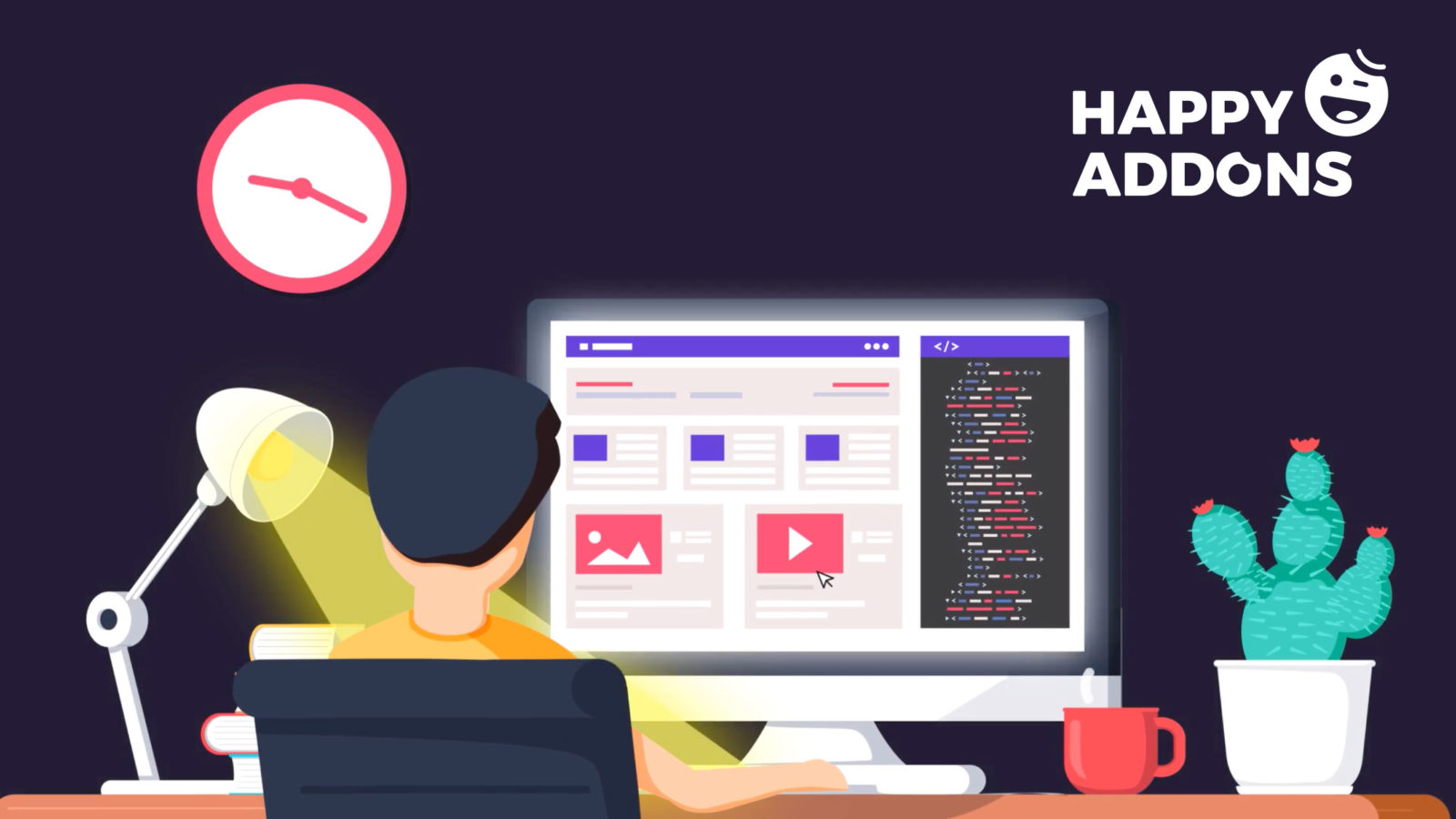 Small businesses can get benefit from broadcasting live video content on social media platforms. Facebook, YouTube, and Instagram all have options to do this.
Basically, your live stream will boost your engagement metrics. It will also give you a more authentic interaction with your audience. Live video is also a great distribution method for product demonstrations, events, or Q&A sessions.
Your live audience will be able to comment on your stream in real-time. Make sure you acknowledge those comments and respond to your followers.
11. Ask Your Audience Anything
Asking your audience can be a good way to increase engagement. Because when you ask your audience something, you give them permission to speak. When it comes to social media, you want to do two things: engage and get people involved.
Once you've enabled others to speak by asking, you'll learn a lot about your business; what's working, what's not, and where to go from here. At the same time, you'll learn a lot about your audience; who they are, what they like, dislike, and their language.
12. Listen to Your Customers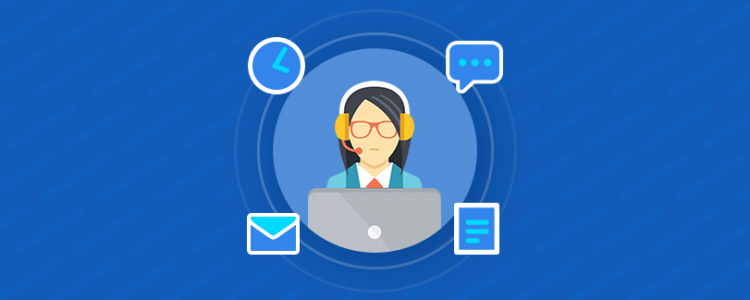 Customers now expect companies to handle their requests through social media.
A strong investment in customer service can build meaningful relationships between your company and your customers. And with social media, the challenge of customer service remains as demanding as it had before.
Social media allows for immediate interaction and customer feedback. Businesses can also respond to their customers right away. With nearly half of U.S. customers using social media to ask questions about products or services. So, having a social media customer service strategy is extremely important.
13. Become the Wikipedia of Your Industry
Nowadays, we've all grown incredibly impatient online. In other words, if we go to a business's website, and we can't find what we're looking for, it bothers us. We get frustrated quickly.
The same thing happens when any of our audience ask a question on comment or chatbox, they expect a fast answer. So, educate yourself enough to engage with your audience when they comment on your social media messages.
Make sure they feel that there is a person behind the brand. Ensuring they don't feel like they're talking to a robot will give them a better perception of your company and make them feel more like valued customers. And, ask open-ended questions, then let the audience reply to get them actively involved.
14. Identify Your Outcomes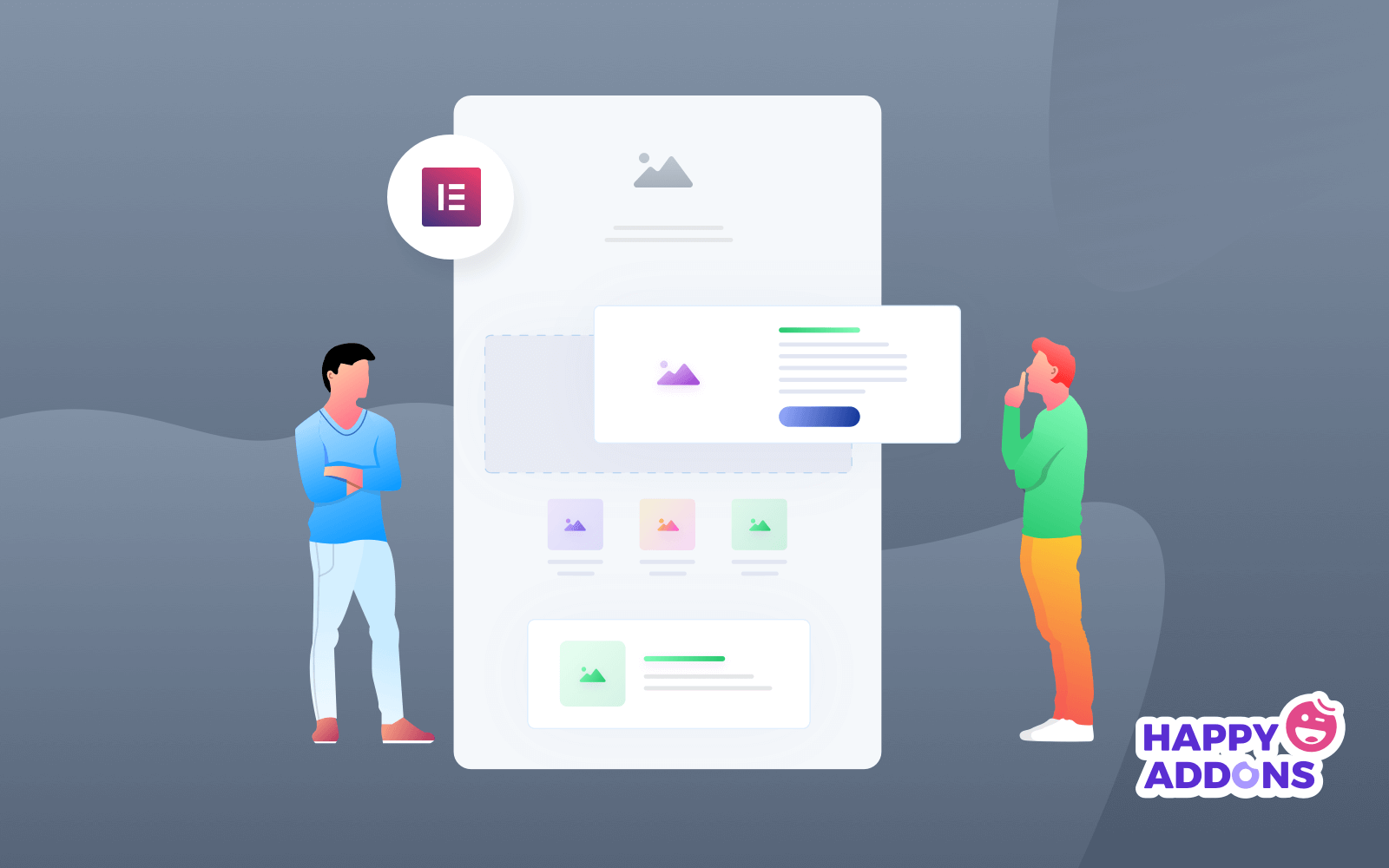 When we talk about the best thing to do in social media marketing for any given business, we have to begin with what that business is trying to achieve: "desired outcomes."
After approaching all these tips whether it brings fruitful benefits or not. This should be a pinned question to check if you need to update your approaches or go with the same flow. So, always keep an eye on your output from the efforts.
15. Analyze Past Content to Improve Posts
You need to gradually improve the quality of your article and should head to a real-life data-driven post. For that reason, you will be in need of proper insights from your social posts. You can use social media to gather this information. Both Facebook and Twitter allow you to view all your posts' reach and insights.
To view the insights on your Facebook page, simply go to the page that you are the admin of, and they will be next to your cover photo. Twitter will have the option to view the insights of every tweet you post at the bottom of each tweet.
Bonus: How to Measure Content Marketing Performance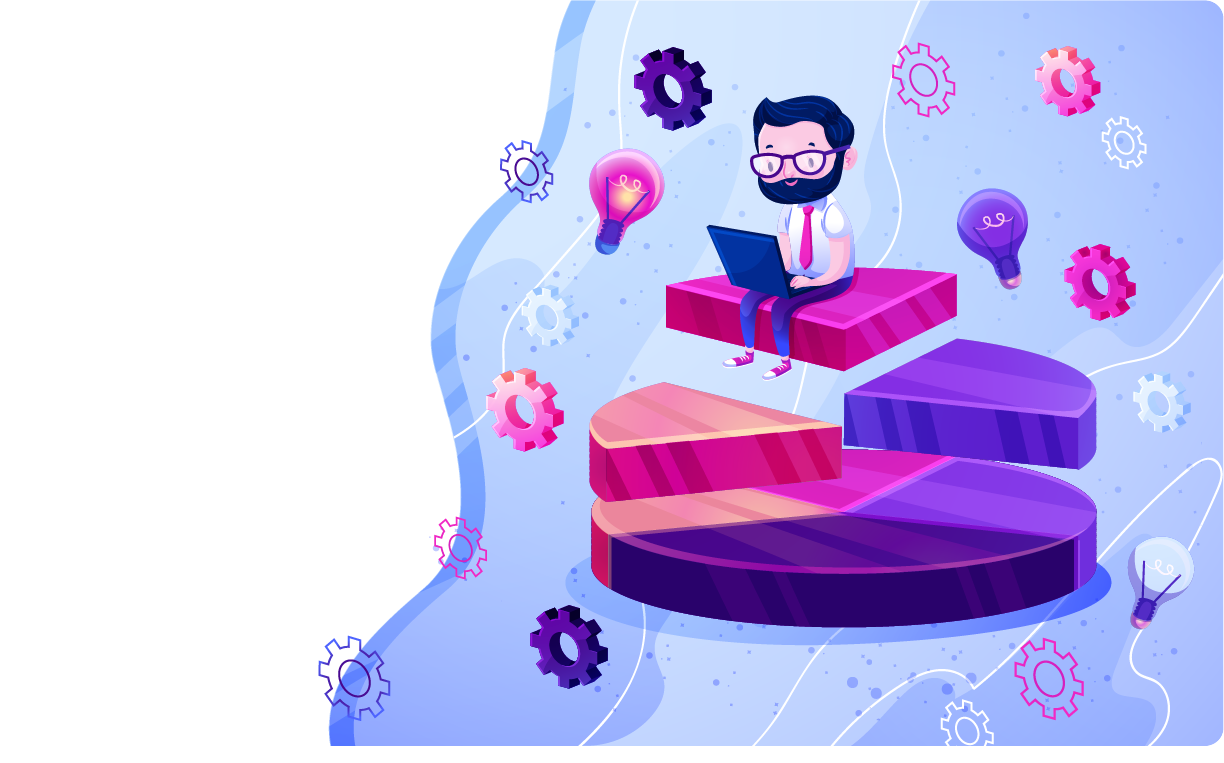 Content marketing metrics are data related to the success of your posts and your impact on your audience and customers on various platforms.
Here are 10 of the most important metrics for you to track:
Engagement: This includes clicks, comments, likes, and replies on your social media posts.
Reach: The number of people who have seen any content associated with your page or profile is your reach.
Followers: This is the number of people you have on your profile who have clicked your "Follow" button and see your content in their feeds regularly.
Impressions: This is the number of times a post from your profile or page is seen, whether or not your audience members click on it. This is often what happens when someone is scrolling through their newsfeed, but not clicking on anything.
Video views: On Facebook, Snapchat, Instagram, or any other social channel with video capabilities, this is the number of views each gets.
Profile visits: The number of people who have opened your social media page is your number of profile visits.
Mentions: This is the number of times your profile has been mentioned by audience members in their posts.
Tags: This is when your audience adds the name of your company's profile or your hashtag to another post.
Reposts: This is when a member of your audience posts a piece of your content on their profile.
Shares: These are the posts your followers and audience take from your profile and share with their network.
Plan & Start Implementing Your Social Media Marketing Strategy Right Now
Now, we have learned all the social media marketing tips for small businesses. It's time to apply them on your business too. Don't be ended up with just applying them on your business. But, make sure, you are checking the output from the campaign, and keep updating your content as well as plan.
If you are planning to work on these social media marketing tips, don't forget to let us know through the comment box below so that we can assist you while facing any problem. Good luck!