Divi and Elementor are two popular page builders among web designers at present. With their powerful features, modules, and widgets, you can design and create visually stunning websites without any extensive technical knowledge.
Their drag-and-drop functionality and user-friendly interfaces power up even no-code users to easily create professional websites. Though both of them have unique sets of features and widgets, we often find them in direct competition for the best title.
This article will thoroughly compare them, exploring their various features, widgets, pricing, and functionalities. It will help you make an informed decision about them in the end. So, let's get into the discussion of Divi vs Elementor without further delay.
What is Elementor?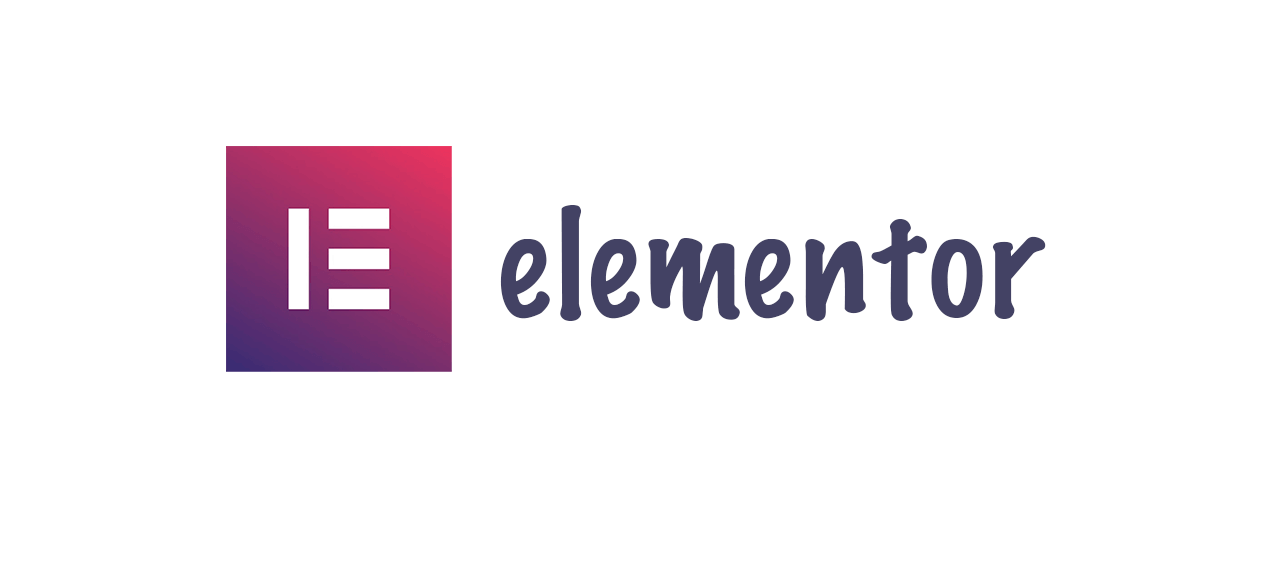 Elementor is a drag-and-drop page builder by which you can design an entire website in WordPress without having to code anything. It comes with tons of features, widgets, and integration options by which you can design different sections on your website.
It offers a live preview mode that lets you customize your website and see the changes in real-time. So you don't have to back and forth every time to check the design of the website. It has a library of pre-designed blocks and page templates.
If you are short of time, you can instantly create your particular web sections using these readymade blocks and templates. Elementor currently has cloud hosting. It includes hosting storage, premium plugin, theme, auto backup, Cloudflare CDN, SSL certificate, and premium support.
What is Divi?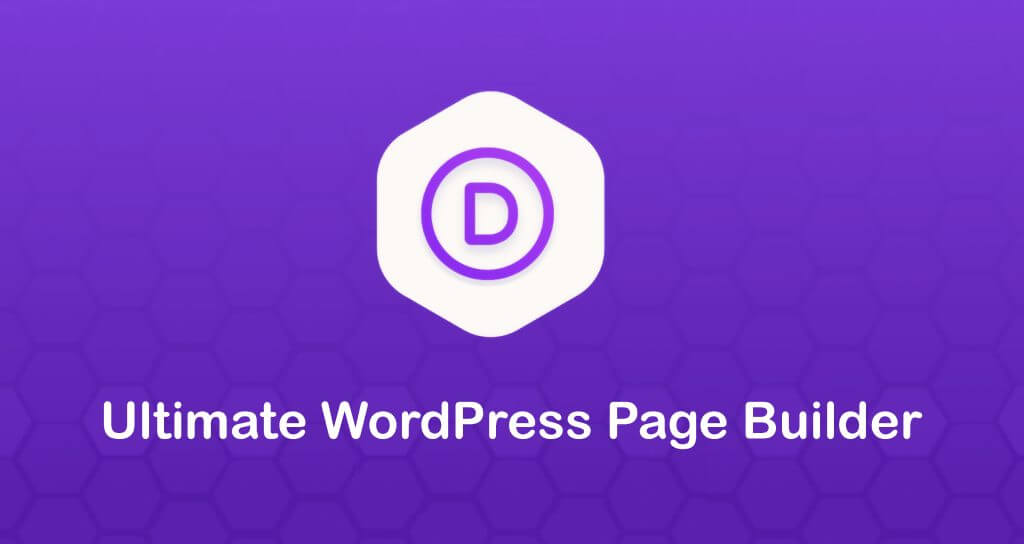 Divi is also versatile and a powerful drag-and-drop page builder by which you can create mind-boggling landing pages from scratch without coding. It allows you to choose from a wide range of modules like text, images, forms, videos, and buttons to customize your web sections.
Divi is compatible with almost every theme. It has integrations with most of the popular WordPress plugins. Moreover, it has one of the biggest pre-designed kits and template libraries. All these enable you to scale up your website with functionalities.
Note: What is known as widgets in Elementor are called modules in Divi.
Divi vs Elementor: Key Differences Between Them
To decide which page builder is the best between Divi and Elementor, we must understand the differences between their features, widgets, and other key factors. This section will help you take a closer look into them in this section. Get started!
1. User Interface and Ease of Use
Divi has a relatively traditional user interface. It comes with a plain interface. You won't instantly find any module once you land on it. First, you have to select a row and column(s). Only after that will you get options to see modules and add them to that area. It will take you maximum five-ten minutes to understand its total ecosystem.
On the other hand, Elementor has an extremely modern user interface. You'll get a widget panel on the left sidebar. You can scroll them from top to bottom. You can find your desired widget by scrolling or typing its name in the search box. You can define rows and columns by clicking the plus (+) icon and then drag-and-drop widgets.
Due to these extra facilities, Elementor is more intuitive to newbie users.
2. Features and Widgets
Divi comes with a comprehensive range of features and modules by which you can customize every single element of a website. It has 60+ modules in total. Some worth mentioning are popups, full-page sliders, CTA buttons, contact forms, Maps, testimonials, audio, video, and social.
Elementor has 100+ robust widgets and dozens of features. You'll find almost every widget of Divi in Elementor. It means you can customize your website to the fullest with Elementor as well. Plus, you can stylize the widgets afterwards by changing their color, font, height, space, and other options.
Explore Elementor vs Elementor Pro.
3. Templates and Kits Library
Divi has a vast library of readymade kits and templates. It includes 200+ full website packs and 2,000+ pre-made designs. This is because once you buy Divi, it comes with the Divi theme in the same package. It means you'll get nearly any template in the collection to design the specific page you want.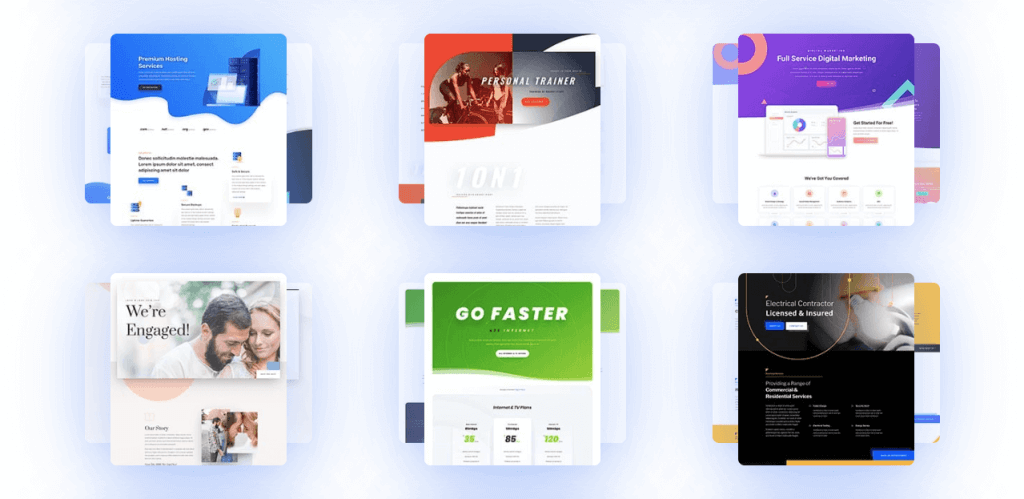 Elementor doesn't have such a big collection of readymade kits and templates. It has 390+ templates, including headers, footers, inner blocks, and landing pages. However, since this plugin is compatible with most WordPress themes, you can edit their starter templates with Elementor.
4. Theme Builder Functionality
Theme Builder is a powerful element that most page builders don't have. Fortunately, Divi has a theme builder. It allows you to create headers and footers without depending on the theme. You can create custom templates for posts, product pages, and archive pages. After that, you can set them on your website with conditions.
Elementor also has a robust theme builder. You can do everything with the Elementor's theme builder that Divi's can do. But the impressive part is you can create dynamic templates with Elementor theme builder to showcase custom fields and information.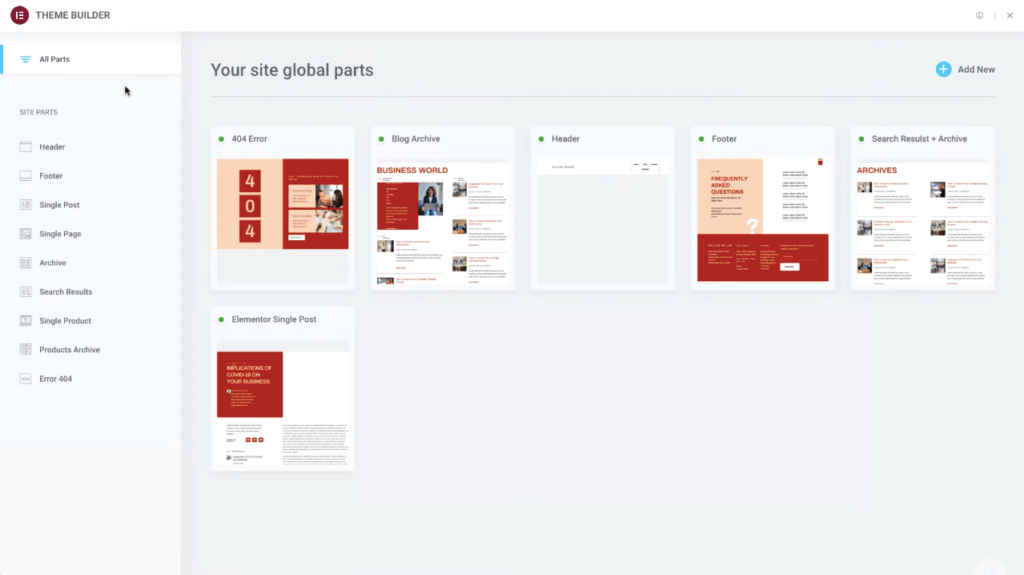 5. Integration with WooCommerce
Divi offers you seamless integration with WooCommerce. Plus, this builder comes with 8+ dedicated WooCommerce modules. Using this integration and dedicated modules, you can extend the features and functionalities of your online store.
On the flip side, Elementor has no direct integration with WooCommerce. It instead provides 22+ dynamic WooCommerce widgets that can make your eCommerce websites highly functional. These widgets will never make you feel that Elementor misses integration with WooCommerce.
6. SEO Friendliness
Divi offers more advanced options to take care of technical SEO. Its theme options let you enable custom titles, meta descriptions, meta keywords, and canonical URLs. It has a built-in schema markup module that you can use to pass additional information about your web content to search engines.
Elementor doesn't have too many advanced SEO options. It allows you to add meta descriptions, title tags, and heading tags (from H1-H2) to posts and pages. However, both are compatible with plugins like Yoast and Rank Math. You can scale up your SEO functionalities using any of these plugins.
Check out the most useful SEO checklist for web developers.
7. Mobile Responsiveness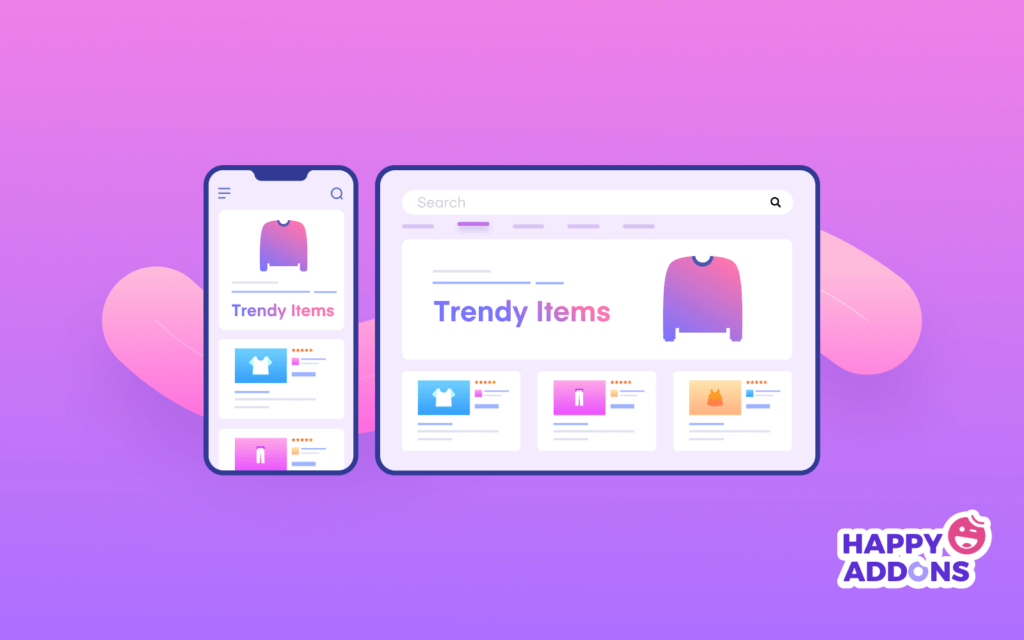 Divi and Elementor are well-known for creating mobile-responsive designs. All their pre-built templates are responsive and optimized for mobile devices. They provide a live preview option to check how your web layout will look on different devices.
They give you options to set custom breakpoints by which you can optimize your website for different screen sizes. Custom breakpoints for Divi are Desktop – 981 px and above, Tablet – between 980 and 768 px, and Mobile – px and below.
Custom breakpoints for Elementor are Desktop – 1024 px and above, Tablet – between 641 px and 1024 px, and Mobile – 640 px and less.
Here's how to make a website mobile responsive.
8. Performance Quality
To check the performance quality, we created two separate test sites, one for Divi and the other for Elementor. We created two pages with four same widgets/modules. They are an accordion, button, image, and progress bar.
Below is the performance report of Divi:
Below is the performance report of Elementor: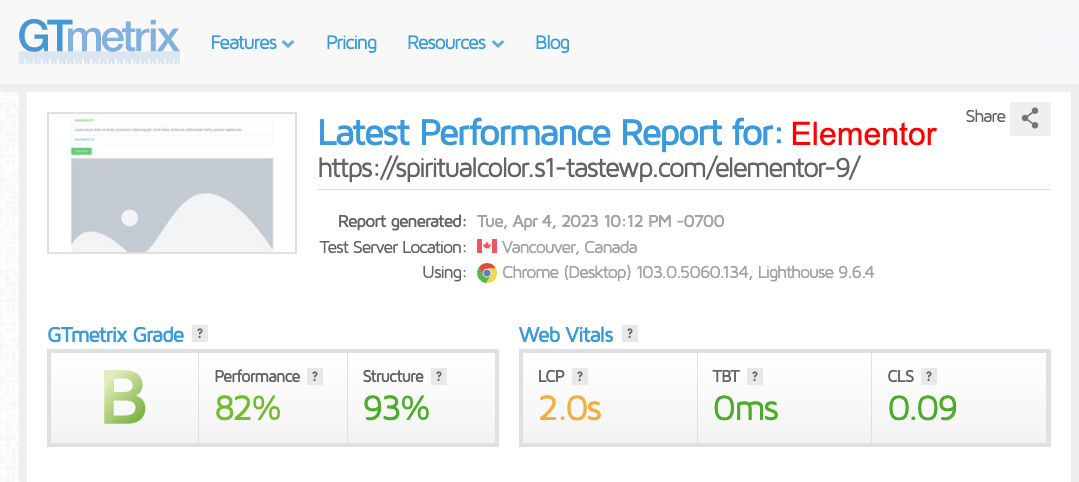 The report clearly shows Divi loads pages (LCP) faster than Elementor and requires less Cumulative Layout Shift (CLS). It means Divi has better performance quality with a good grade. But we don't worry much over these slight differences.
Because we have explored several established websites created with Divi and Elementor. We found Elementor outperforms Divi in many cases. You'll find lists of websites created with Divi and Elementor once you search online.
Actually, the secrets of good speed and better performance lie in optimization. Check out some proven tips on how to optimize Elementor websites for speed and better performance.
9. Free Version
Divi doesn't provide any free version. You have to purchase the entire package to use it on your live website. But it offers a live demo where you can try out this page builder before purchasing. Click this link to explore Divi's demo.
Elementor has a free plugin available. It gives you access to 30+ free widgets and several features by which you can create a basic-level website. But it limits your access to the theme builder. However, you'll find today lots of free Elementor addons coming with tons of free widgets.
Using them, you can further power up your website. For example, HappyAddons has a free theme builder by which you can create headers, footers, and custom post templates for free.
10. Addons and Extensions
Divi has a self-hosted marketplace where you'll find a good collection of Extensions, layouts, and child themes. Some of the most popular of them are Divi Booster, Divi Icons Pro, Divi Switch, Divi Plus, Divi Supreme, Divi Menus, and Divi Essential.
Elementor is compatible with a wide range of addons. Unlike Divi, you will find Elementor addons to numerous marketplaces like CodeCanyon and ThemeForest. Besides, WordPress.org is a great repository where you find countless free Elementor addons.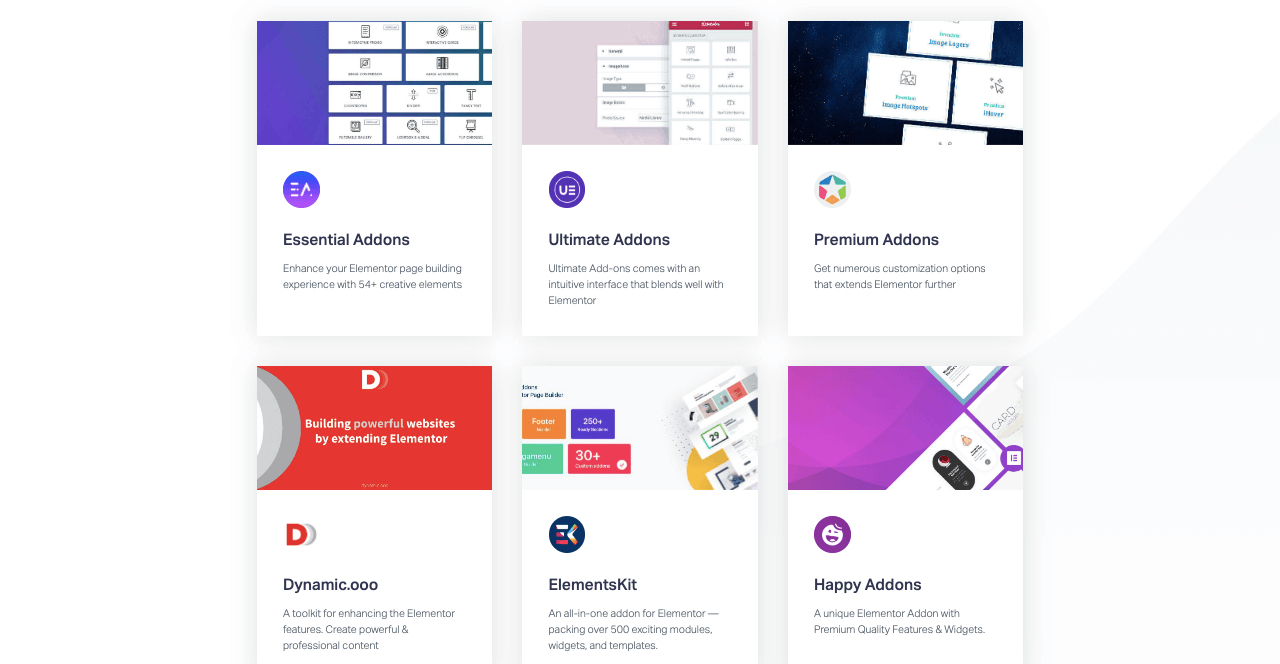 For example, HappyAddons is a well-known Elementor addon by which you can further power up your website. Explore the additional features and widgets you will get in it.
11. Customer Support
Both Divi and Elementor yield extensive customer supports to their users. But differences are noticed in their approaches. Divi offers customer support 24/7 only to premium customers through live chat. If anyone needs immediate support, he can book the Get VIP Support. Within 30 minutes, the support team will reach them with viable solutions.
Elementor provides customer support to all its users, regardless of free or pro users. But the dedicated 24/7 support is reserved only for premium users. Free users can submit their queries with a valid email address through the message box. You can get a replay in 24 hours.
Apart from all these, both Divi and Elementor have vast libraries with extensive knowledge bases. You'll find documentation on their websites and countless tutorial on YouTube.
Divi vs Elementor: Pricing Options Between Them
Divi has two pricing options. Each package includes a Divi theme, page builder, extra magazine theme, bloom email opt-ins, and monarch social sharing solutions. The pricing packages are:
Elementor has several pricing options. The plugin plan includes the Elementor plugin only. The hosting plan includes a plugin, theme, and managed WordPress hosting. Elementor Static converts your dynamic website into a static website with improved security and guaranteed performance.
The pricing packages of Elementor are shown in the table below.
| | | |
| --- | --- | --- |
| Elementor Plugin | Elementor Hosting | Elementor Static |
| Essential $59/year | Basic $9.99/month | Professional $199/month |
| Expert $199/year | Business $19.99/month | Business $499/month |
| Agency $399/year | Grow $22.99/month | Enterprise (quotation) |
| | Scale $49.99/month | |
Divi vs Elementor: A Quick Summary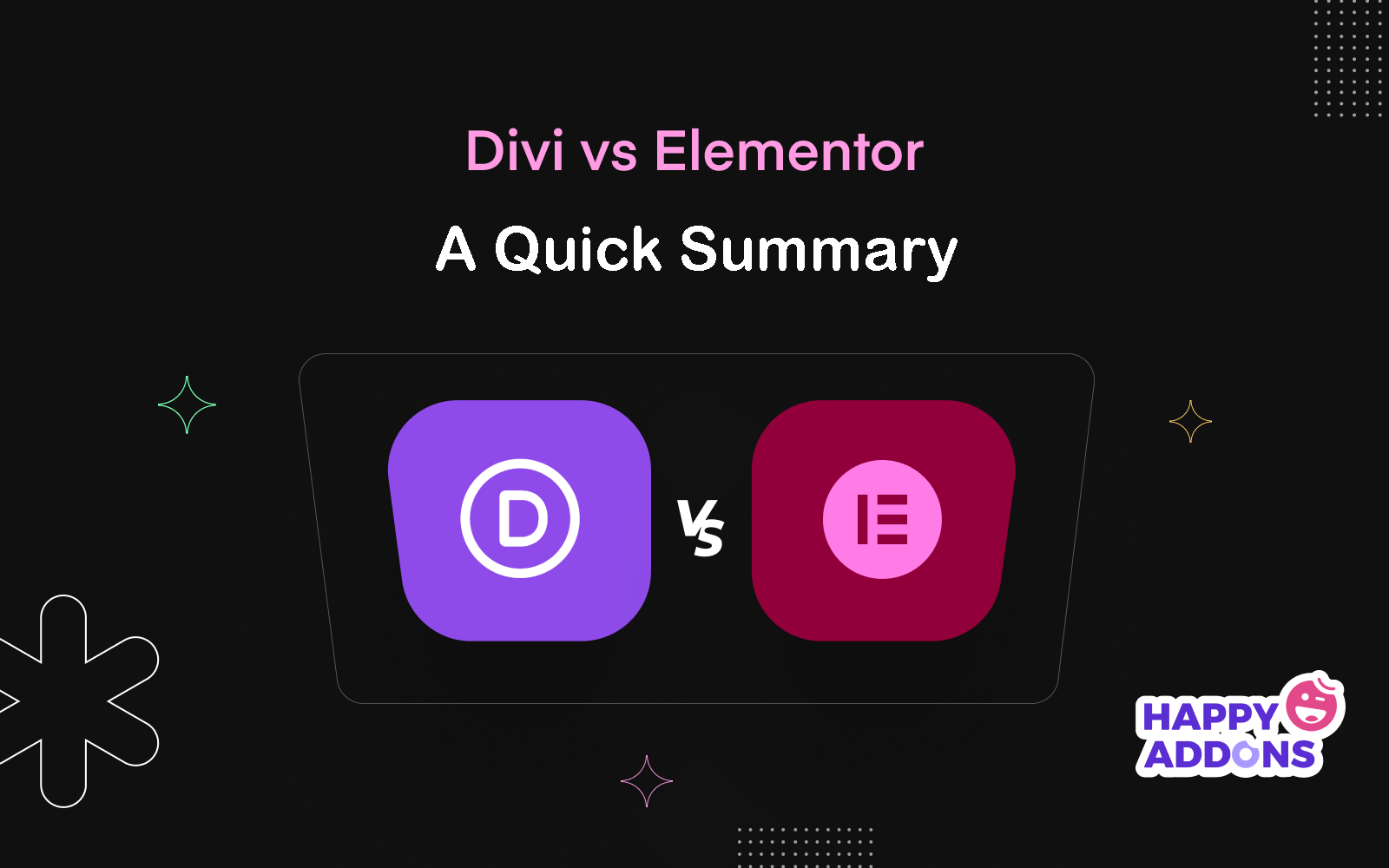 Throughout this discussion, we have covered all the crucial differences between Divi and Elementor. Hope you have gone through them with the necessary focus and attention. We'll now show you the key findings of this discussion in the table below.
| | | |
| --- | --- | --- |
| Topic | Divi | Elementor |
| UI and Ease of Use | A bit clunky | Modern and intuitive |
| Number of Widgets | 63+ | 100+ |
| Templates and Kits | 2000+ | 390+ |
| Theme Builder | Yes | Yes |
| WooCommerce Integration | Yes | No |
| SEO Functionalities | Advanced | Limited |
| Mobile Responsiveness | Yes | Yes |
| Performance | High | Moderate |
| Free Version | No | Yes |
| Addons and Extension | Limited | Vast |
| Customer Support | Yes | Yes |
Divi vs Elementor: Which One is the Winner?
There is no one-line straight answer to the question. Both of them are powerful builders with unique strengths and weaknesses. While one may super-perform in certain areas, the other may be better in different aspects. It's important to evaluate your needs and preferences to choose the right one.
Divi is Best in the Following Cases
Already have experience in using page builder
Expect built-in advanced SEO features
Want a vast collection of pre-built templates
Look for built-in integration with WooCommerce
Elementor is Best in the Following Cases
New and have no prior experience with page builders
Want a wide collection of features and widgets
Expect a good number of compatible addons
Wish to use a free plugin version
Have a budget issue and look for a cheap solution
Need managed WordPress hosting
FAQ on Elementor vs Divi
People frequently ask questions about Divi and Elementor social media, Quora, Reddit, Google, and other platforms. Today's FAQ section will answer some of the most common questions we usually come across about these two page-building solutions.
Can I use Divi and Elementor on the same website?

Yes, you can use Divi and Elementor on the same website. They will cause your site neither conflict nor any hassle.

Does Divi offer a cloud hosting service?

No, Divi doesn't offer a cloud hosting service. But you will get the cloud hosting services available in Elementor.

Can I create custom post types using Divi or Elementor?

Yes. Both these builders come with a theme builder by which you can create custom post types seamlessly.

Do Divi and Elementor have built-in multi-lingual features?

No, none of them have a built-in multilingual feature. You have to use a plugin like Weglot Translate, Bogo, and GTranslate to enable the translation feature on your website.

Explore some top WordPress multilingual plugins.

Can I convert a website from Divi to Elementor?

This isn't possible technically. Because Divi uses shortcodes to build content, whereas Elementor generates static HTML codes. Both these systems don't sync. So converting Divi to Elementor isn't possible anyway.
Final Takeaway on Divi vs Elementor
Choosing between Divi and Elementor isn't an easy task. Once you decide on a page builder, you can't instantly move to a new one, meaning you cannot convert Divi-powered web pages into Elementor or vice versa. This conversion isn't technically possible.
So you must take time to evaluate all your needs and expertise to settle on the one that can serve your website till the end. However, you can install both of these plugins on the same website and build pages separately with them. But using both of them to build the same page isn't possible.
We hope this article has been able to provide you with the necessary information to settle between Divi and Elementor. If you are looking for more information on this topic, we request you to reach us through the comment section.