It's very difficult to find people who are dealing with WordPress but doesn't know about Elementor. Elementor is the fastest-growing visual page builder plugin that has changed the view of website building.
But are you sure that you know everything about Elementor?
Today we'll try to cover all about Elementor from the beginning to now, step by step. We hope you'll enjoy the blog and learn something new about Elementor WordPress Plugin.
Let's get started.
A bit about Elementor- The Best WordPress Page Builder Plugin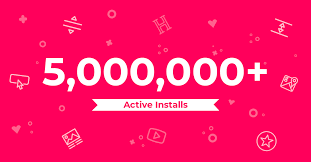 Elementor is the world's leading WordPress live page builder that completely changed the era of website development. Though they started their journey as a WordPress Theme Company back in 2015.
After that, they have decided to build a page builder for WordPress, both for developers and designers. In 2016, they introduced Elementor the ultimate WordPress visual page builder after spending one year of dedicated development.
Today, Elementor is powering up more than 5 million websites around the world. Besides, they have 5000+ happy 5-star customer reviews in their pocket.
Most importantly, you can easily design and build your dream website in under 30 minutes without touching a line of code.
Story of Elementor's Rapid Growth & Becoming The No. 1
The story of Elementor's rapid growth has been started just after the launch of Elementor in 2016. From that moment, it holds its momentum and performing consistency in competitive web technology.
After spending one successful year, Elementor was loved by web designers as well as website owners from different parts of the world. In addition, it was also used to design more than 300K websites in 2017.
You can easily find its complete 2017 review here.
You can imagine 2017 as the year of the Elementor's actual growth. On the other hand, in 2018, Elementor WordPress Plugin became a new standard for WordPress. Besides, it's also become the leading page builder for WordPress.
From the below list, you can find most of the core contributions and features of Elementor that was developed in 2018.
1+ million new sites
2,133 five-star reviews
The 20th most popular WordPress plugin
50K youtube subscribers
Header & Footer Builder
Single & Archive Builder
404 Design
WooCommerce Builder
Dynamic Content
Autosave
Copy Style & Copy Paste
Navigator
Finder
Advanced Form Fields
Marketing Widgets
Action Links
Form Integrations
Call-to-Action
Check out more about the Elementor in 2018.
2019 was the third birthday of the Elementor Page Builder. And the consistency of the Elementor was rapidly increasing. In the year 2019, Elementor releases some of the most essential features such as popup builder, motion effects, hello theme, table of content, and monthly template kit.
In fact, more than 3 million active installations have been added in the last year. Moreover, it has been translated into 53 different languages as well as 149% more newsletter subscribers joined with them.
Elementor is now called the most suitable front-end WordPress Page Builder in 2023. With over 5 million users, Elementor is ruling the world of web development.
Introducing Elementor's Glossary (Bonus)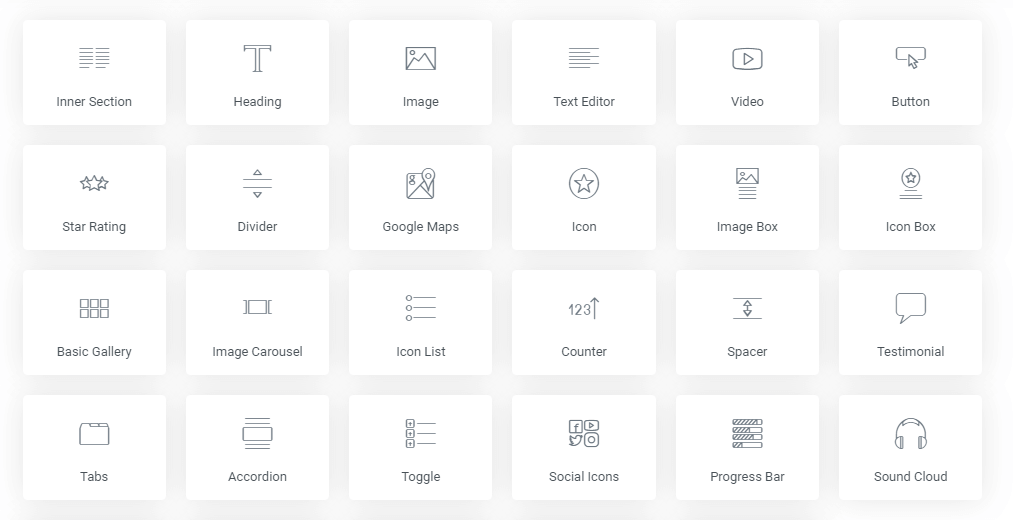 Here we'll talk about popular Elementor's widgets and features step by step so that you can easily understand the functionality of Elementor.
Basic Elements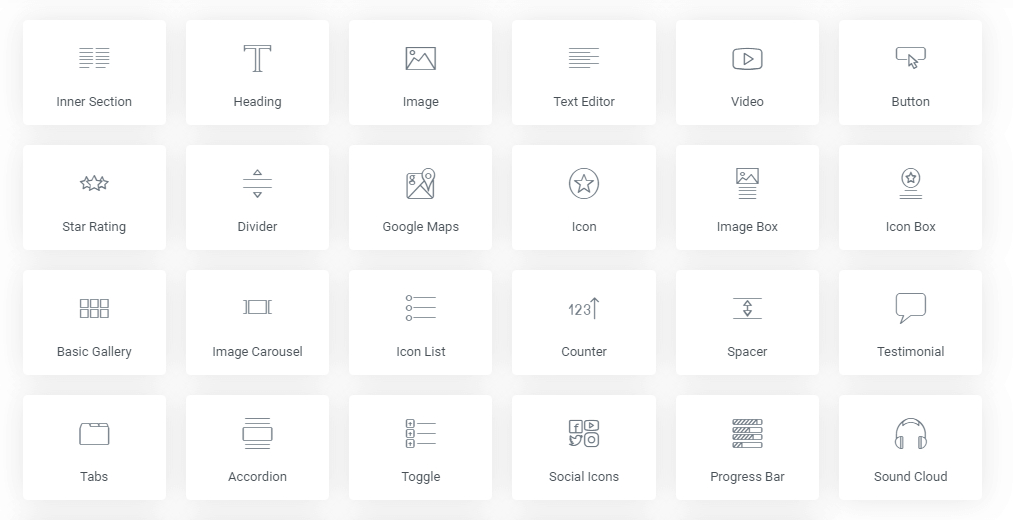 When you install and active Elelmentor you can find 30 basic elements for designing your site. Let's talk about some of them below.
Heading: Heading is a very important element for a website. With the Elementor, you can easily add so many necessary headings to your website.
Image: Without an image, you cannot imagine a website. Moreover, an image tells the visual story of your website. In Elelmetor page builder, an image can be added very easily just drag the image widgets and drop it in your desired section.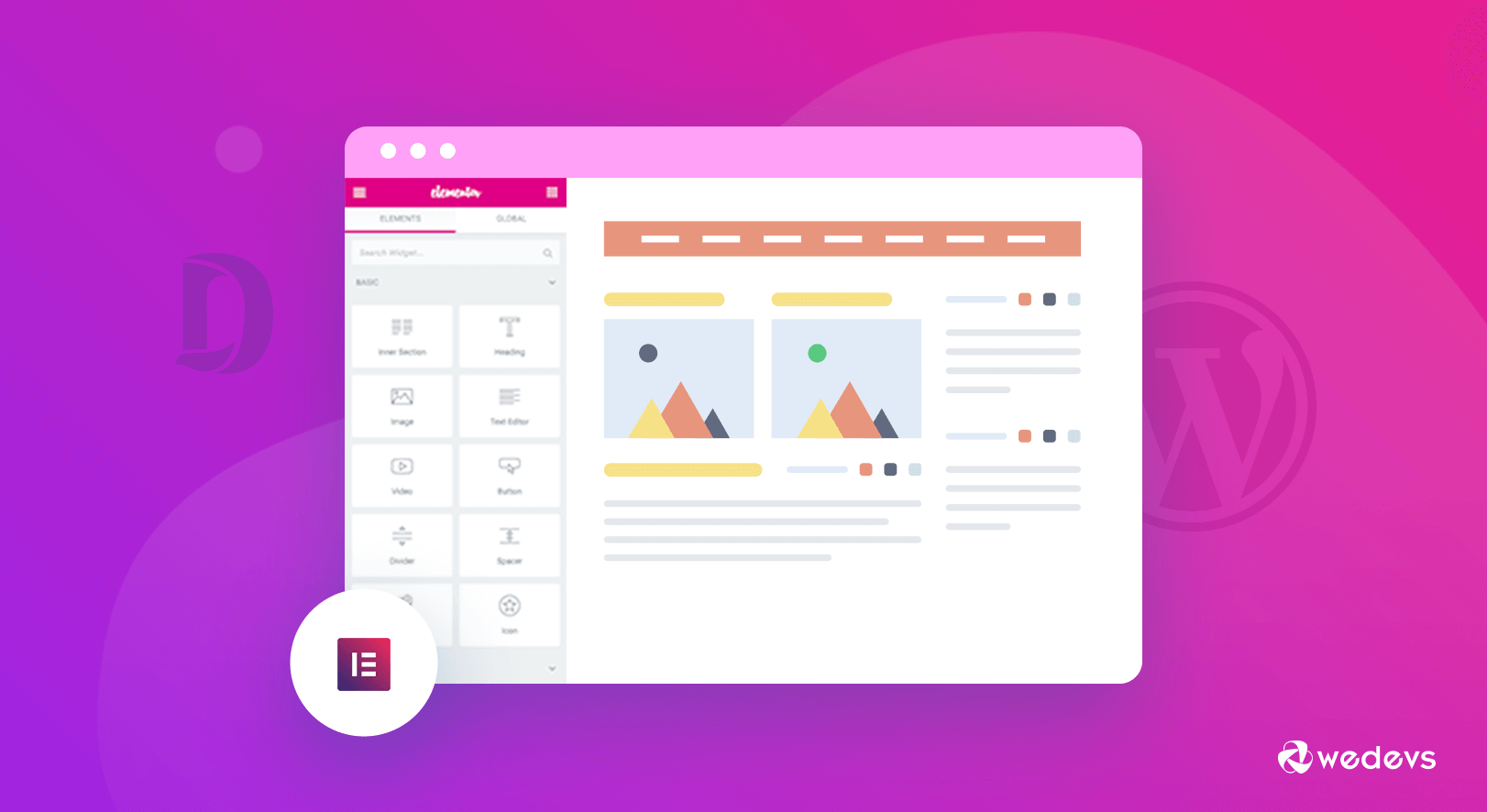 Buton: When you visit a website you see many different buttons. Some are used to download something and some used for CTA. With the button elements, you have the opportunity to add so many different types of buttons on your site.
Basic Gallary: Elementor gives you a very easy option to create an image gallery on your website.
Google Maps: To add a google map on your site is become very easy. you just need to add the google maps widgets on your site location section.
You can also see some of the top features of Elementor here in this awesome blog.
Pro Elements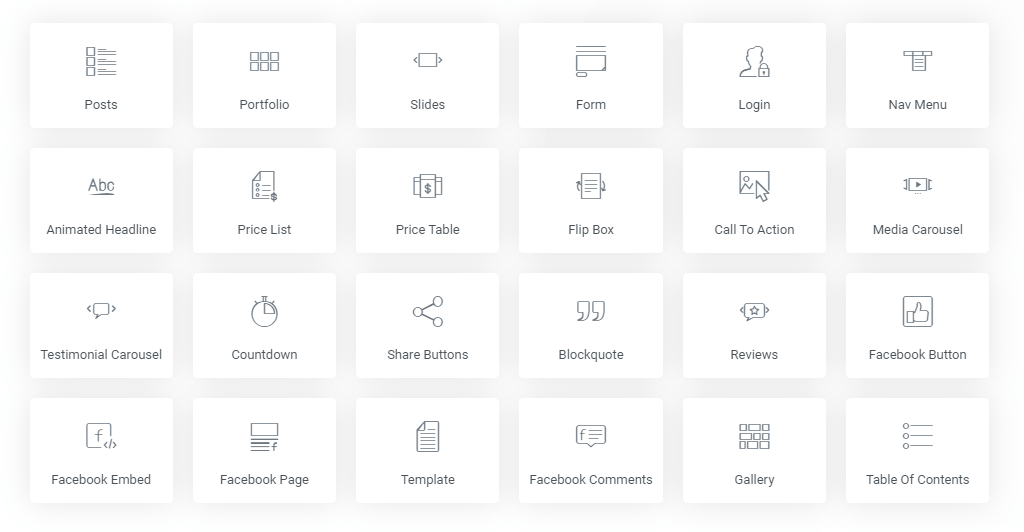 If you want to add some advanced features on your website, you'll choose Elementor Pro elements. Here we'll talk about some of the Pro elements of Elementor gradually.
Posts: If you want to showcase your blog post on your Elementor page, you can do this by adding the pro posts elements. Therefore, with these amazing features, you'll also able to display your recent posts.
Slider: Slider is an essential element of a website. You can also create a slider for your website with this powerful pro slider feature of Elementor.
Form: With Elementor Pro, one has the opportunity to build their custom form.
Nav Menu: Proper site navigation always plays an important role. Most importantly, it also helps to show your website valuable information to your users. With the nav menu option, you may able to build your custom menu effortlessly.
Share Button: To stay connected on social media, you need to add your social share button on your website.
In addition, you'll also learn more Elementor top add-ons through this blog.
Theme Elements

For doing a better theme design you may use the theme elements of Elementor. Here show some examples below.
Site Logo: Elementor site logo feature allow you to add your website's own logo.
Site Title: Every website has a slogan or a title. So Elementor also gives you the options to add your custom site title on your site.
Sitemap: For submitting your site to the search engine you have to add your sitemap. With this sitemap elements, you can also add your own sitemap on your website.
WooCommerce Elements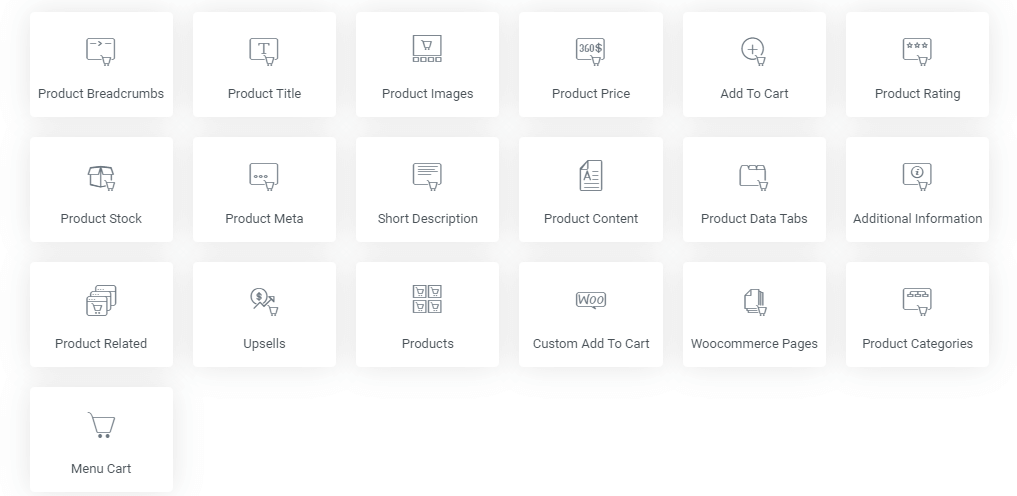 WooCoommerce is the fastest-growing online eCommerce platform for WordPress. Most importantly, WooCommerce allows millions of entrepreneurs all over the world to set up their dream online businesses.
To improve WooCommerce functionality the Elementors add so many powerful widgets in their compatible development. Let's know a bit about some of them.
Product Title: All we know every WooCommerce products have a title. That's why Elementor allows its user to add the product title to your online shop.
Produce Price: In the Elementor WooCommerce elements you able to add your product price.
Product Category: Like the product price you also create your products category.
Most importantly, you'll add att the necessary WooCommerce elements in your online shop through the Elementor WooCommerce elements. Therefore, you can see more Elementor Widgets on their official page.
An Outstanding Effort by Happy Addons Team to Power up Elementor WordPress Plugin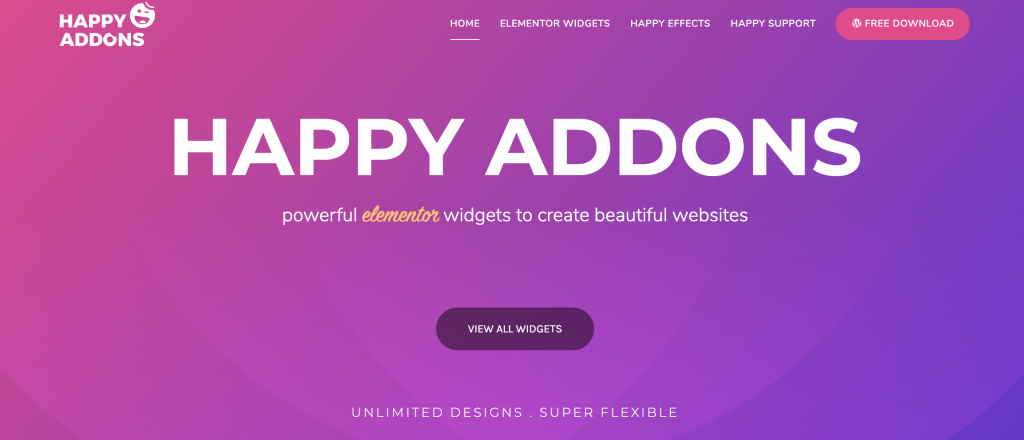 You can find many 3rd party addons for Elementor in the market. Happy Addons is one of them but it's unique and really easy to use. By using HappyAddons you can easily add more extra features to your Elementor built website.
Moreover, it also the fastest-growing addons for Elementor. For doing the consistently high-performance of this awesome addon, Elementor added the Happy Addons to its addons showcase you can find it here.
If you want to know more about Happy Addons you can go through this blog.
Final Words on the Ultimate Elementor Story
Gradually, we are coming to the ending part of Elementor WordPress Plugin's ultimate story. It has been a short journey where we try to cover the Elementor story from the beginning.
Besides, I hope that you learn something new about the world's best visual page builder. If you have any queries regarding the story, feel free to comment on us.
Most importantly, don't hesitate to comment if you want to share something about Elementor.