WordPress by default shows the latest posts on the top of the blog page. When you publish new content to your website, the previous post goes down and ultimately gets moved to the archive page.
But there are some contents that are evergreen. And you want to add or show it at the top of your blog.
Now the question is how?
Let's show you the whole process of how to create WordPress sticky posts in two easy ways.
A sticky post is a blog post attached to the top of the blog page remains until you remove the sticky option.
Before we're going to start, you have to understand why should you use a sticky post on the WordPress website
WordPress Sticky Posts Explained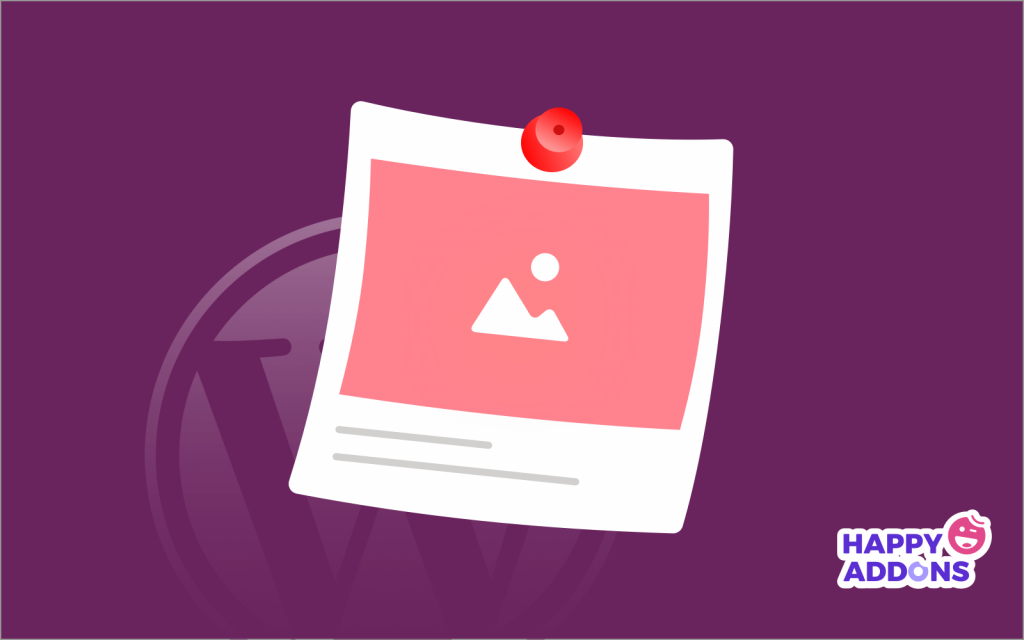 A sticky post is a blog post primarily used to highlight the important content on your blog. Most of the blogger use this WordPress post feature to present their blog posts top of the blog page for grabbing their users' attention.
There are mainly two types of blog posts that are used as sticky posts.
They are..
Pillar Content on Your Blog
Pillar content is the best and most important content on your website. You can include how-to guides, in-depth articles, and your most exoteric blog post as the pillar content.
By adding this at the top of the blog page, you can spontaneously boost your website traffic, attract more users, and increase your page view time.
In the following image, you'll see a how-to article that is used as a sticky post.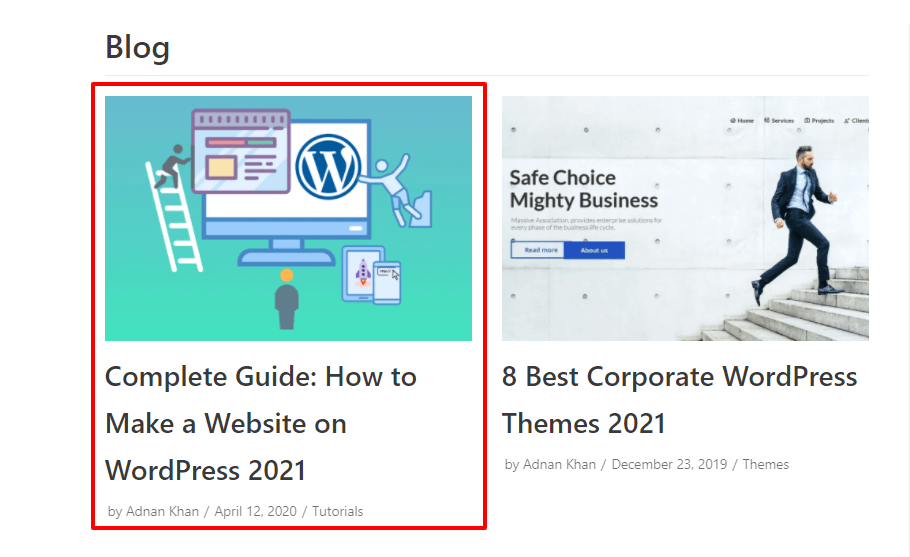 2. Analytical Content by Time-relevance
There are other contents that you also can use as a sticky or pin post on your website. You can choose analytical content such as product updates, major announcements, and more.
Here we've used Happy Addons year in review as our sticky post. It'll help our customers to understand what we've done in the year 2020.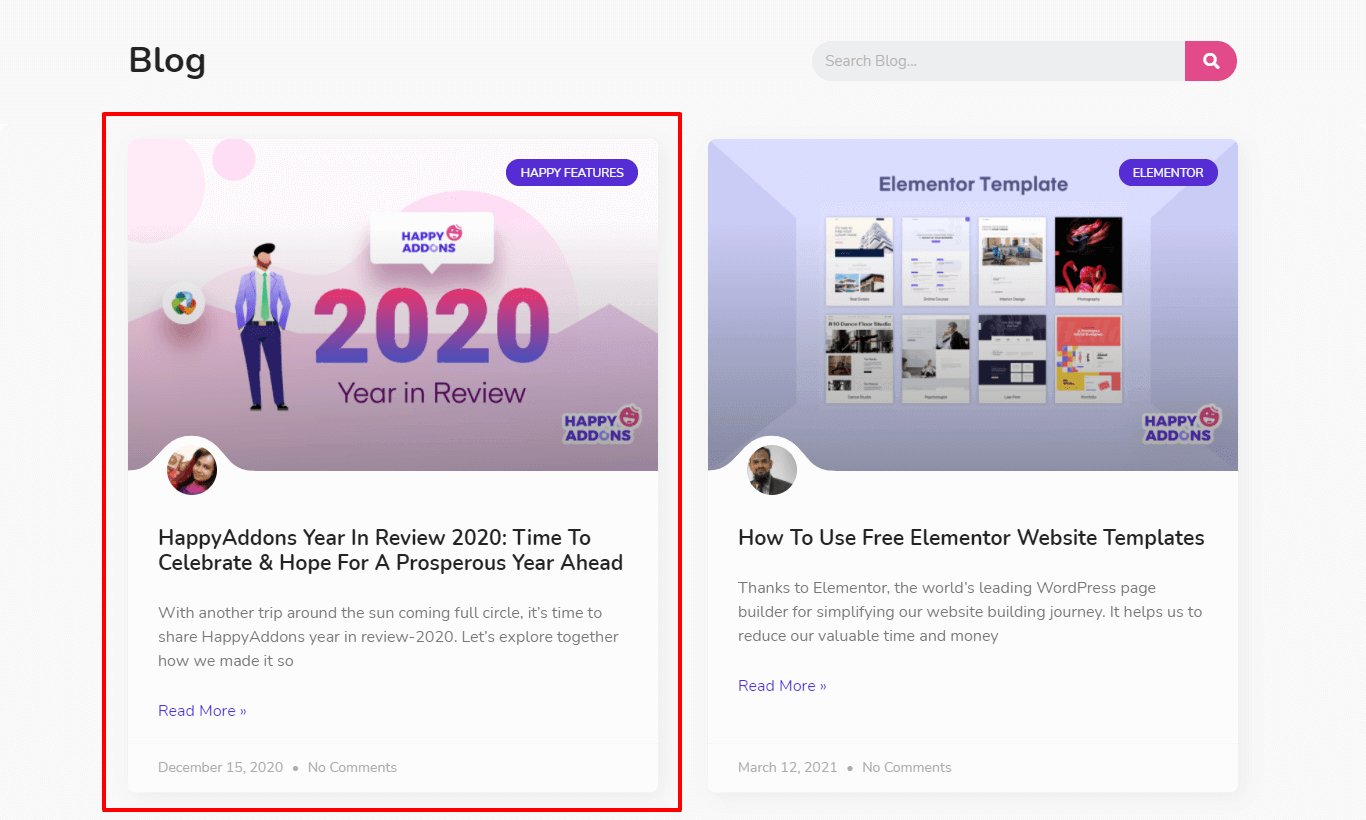 There are more possibilities to do with WordPress sticky posts-
Use sticky posts for categories
Show latest sticky posts
Add sticky posts for custom post types
Hide sticky posts from WordPress loop
Style your sticky posts
How to Make Sticky Posts in WordPress
It's simple to add a sticky post to a WordPress website.
Let's get started:
One: Make a New Post Sticky
To make a post sticky, first, you need to log in to your WordPress Admin Panel. And go to Post>Add New.
Now, you'll get the all necessary options for writing a post.
Here, (for example) we've written a post title and two paragraphs as our post content.

Now, it's time to make our WordPress post sticky.
Click on the Post–>Status & visibility from the right sidebar dropdown menu.

Here, you'll find the option 'Stick to the top of the blog'. Make sure to check that bookmark box.

You're done.
Two: Make an Old Post Sticky
In this step, we'll show you how to make an old WordPress post sticky.
First, click the Post–>All Posts. Here, you'll get the posts list that you've created earlier.

First, you have to remove the other sticky post. To do this, click the Quick Edit option.

Now you should uncheck the box "Make this post sticky" and click the update button.

Again, go back and select the Quick Edit option of the post that you want to make sticky.

You need to 'check mark' the Make this post sticky and click the update button for saving.

Now, this post will be shown at the top of the blog as a sticky post.

That's it.
Time to Make Your Sticky Posts and Ensure Desired Traffic
Adding a sticky post on top of the blog is a great way to display your best post for the users. In the definitive guide, we've shown all the possible ways to add a sticky post to your WordPress website.
We also have discussed the importance of sticky posts and when you should use them.
If you have any queries regarding this blog, you can comment in the below box. We request you to share this post on your social channel if you like it. Did you like it?
Check the post below to learn how to add and create Sticky Videos with WordPress.