Are you searching for the simplest way to add anchor links to your landing pages? Well, you are getting very close to a viable solution.
Building web pages become smarter and more flexible with a drag and drop page builder like Elementor. So when it comes to creating anchor tags, Elementor is way handier than any similar WordPress plugin.
Therefore, in this step-by-step tutorial, we will show you how to set up anchor links in Elementor so that you can scroll down to a specific section on your page after clicking on a button/link. It will turn your web pages more user-friendly and converting. Keep reading.
How Anchor Link Works in Your Web Pages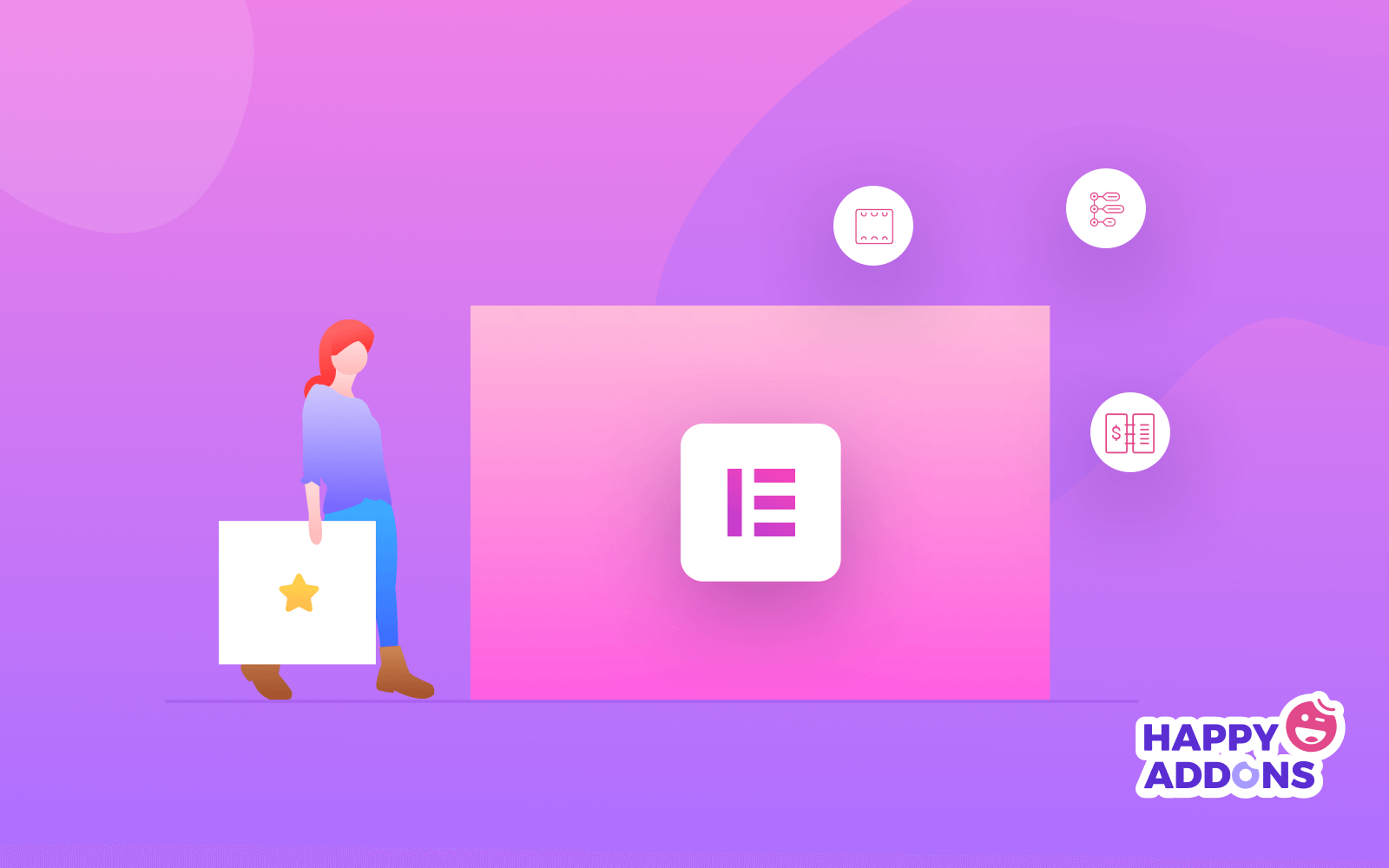 What does an anchor do for a ship? It helps the ship to float in a specific water surface. Keep it safe from cast away. Hence, it can circle around the anchor in any direction within the limits of the anchor shackle.
The same thing happens with the anchor links. When visitors click your anchor tag, it directs them to a specific section on your landing page. Not to another page, not to a different section.
Anchor links are necessary. By clicking an anchor tag, your visitor can jump to a certain part of your web page in a moment. The process saves time and can inspire visitors to perform desired actions. Moreover, it keeps them stay on the same page.
However, let's get on with the process of creating an anchor with Elementor.
How to Add Anchor in Elementor Page Builder (3-Easy Steps)
If you already have installed Elementor on your website, you are ever ready to start creating the anchor tags. However, in case you don't know the installation method, get help from our guide on how to install Elementor.
Well, let's follow through the steps on how to add an anchor in Elementor.
Step 1: Select the Page in Elementor Editor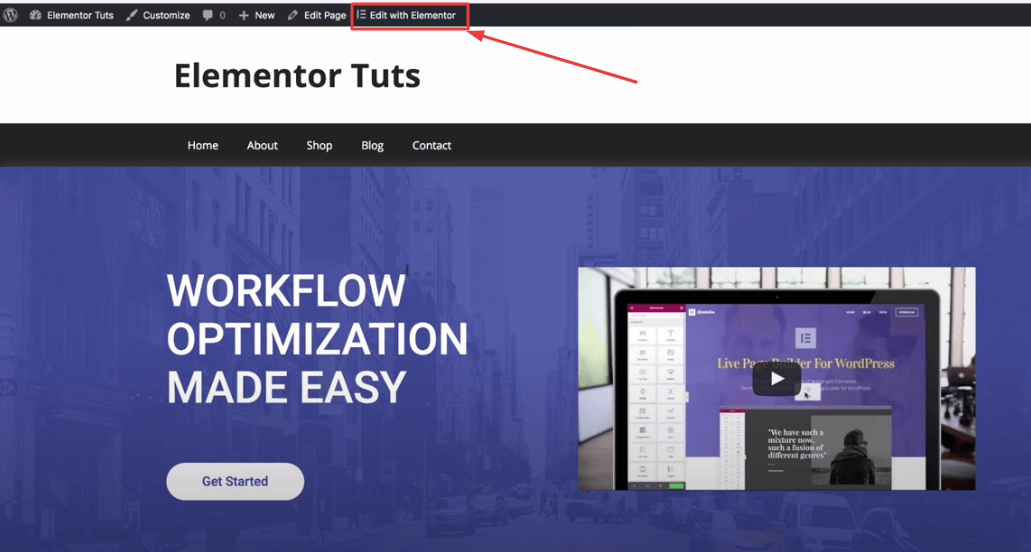 Login to your WordPress site. Go to the page you want to add anchor links. On the top menu bar, click on "Edit with Elementor". Your web page will be open for customization in the Elementor editor.
Step 2: Search for the Menu Anchor to Add Anchor Tag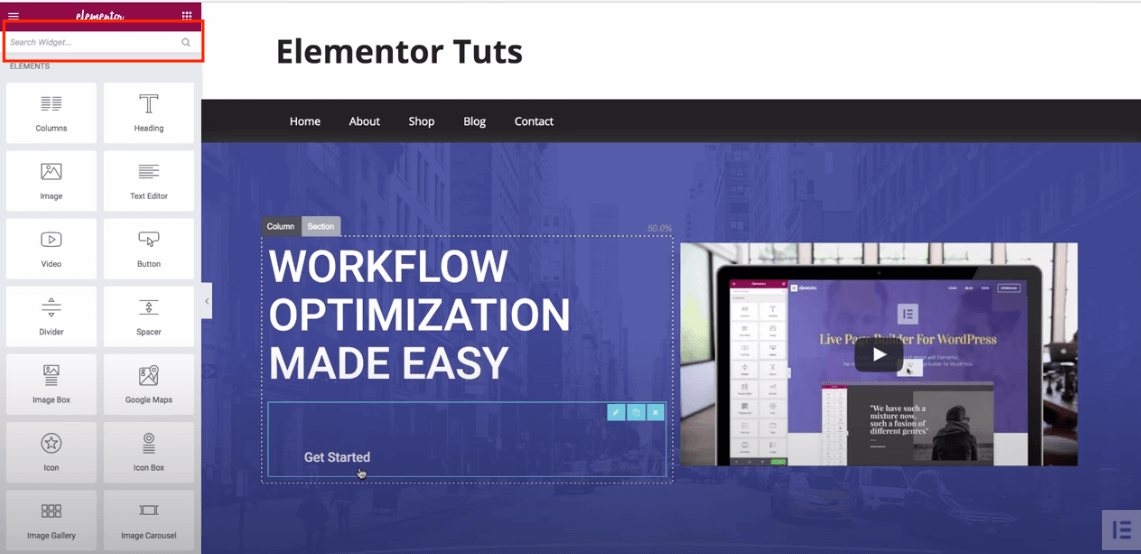 After you've chosen to edit your page with Elementor, you will be redirected to the above page. It is the Elementor editor. On the left sidebar, type only "anchor". Therefore, you will find the Menu Anchor Widget. It will help you to create your desired anchor link.
Step 3: Start to Add Anchor Link with Menu Anchor Widget
What you need to do is drag and drop the Menu Anchor to the sections of your page where you want to add an anchor tag.
For example, you want to add an anchor in your pricing section. Here's what you should do.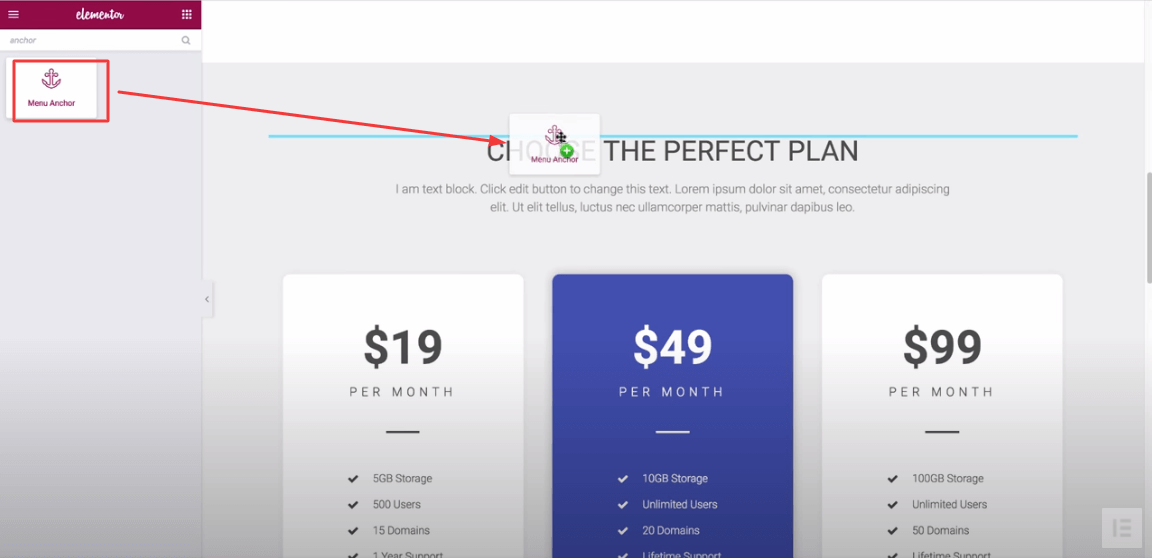 Scroll down to the pricing section of your page in the editor. Drag the Menu Anchor widget and drop it above the pricing.
Now that you have dragged the widget above your selected section, you need to write the name of this section in the widget's content area.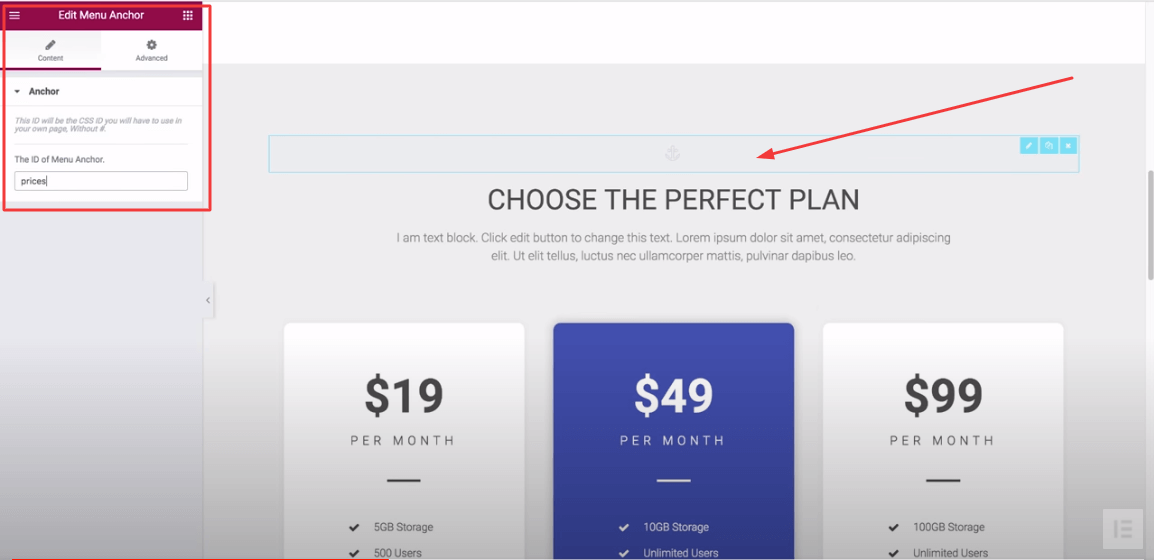 Hence. write the name as "Prices" in the ID field, as you want your visitors to jump in the pricing.
Now, which element or text should you choose to link? It's your wish. Select an anchor text or tab, or even choose an element from your WordPress menu to redirect the visitors.
However, here we have selected the get started button so that you can understand it easily.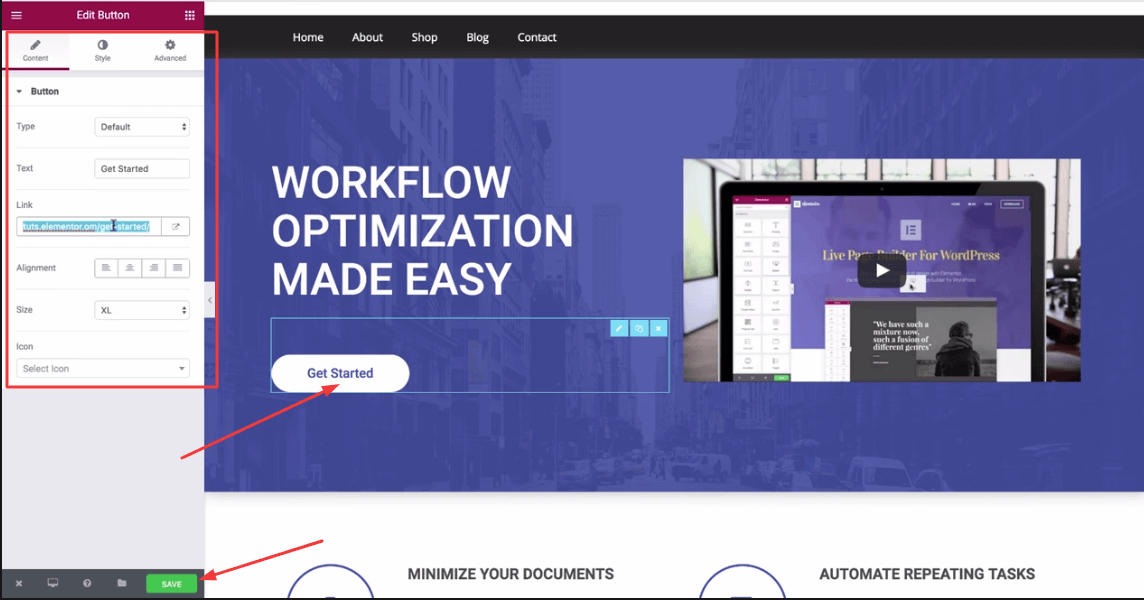 So, scroll up to your page. Click on the "Get Started" button. You will see the button link in the link filled. Here, erase the button link, and put your anchor link with a hashtag, just like "#prices" (as your anchor is the pricing section). Now, hit "Save".
Therefore, visit your landing page again. Click on your Anchor button. You will jump to the pricing at once.
How to Add Anchor in Elemntor with WordPress Menu
It's even easier than the earlier process. To add an anchor in a WordPress menu, you need to create the anchor first.
For example, you want to create an anchor to your FAQ section. So, let's go to your FAQ section. Drag the "Menu Anchor" widget above it.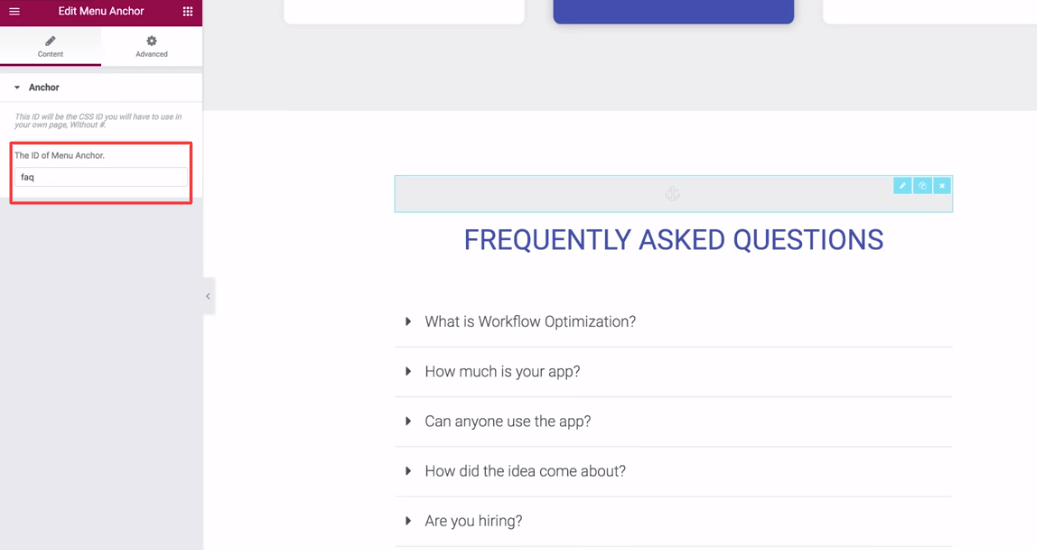 Put the word "faq" in the ID field. And save it.
Then go to your WordPress menu. Click on the custom link.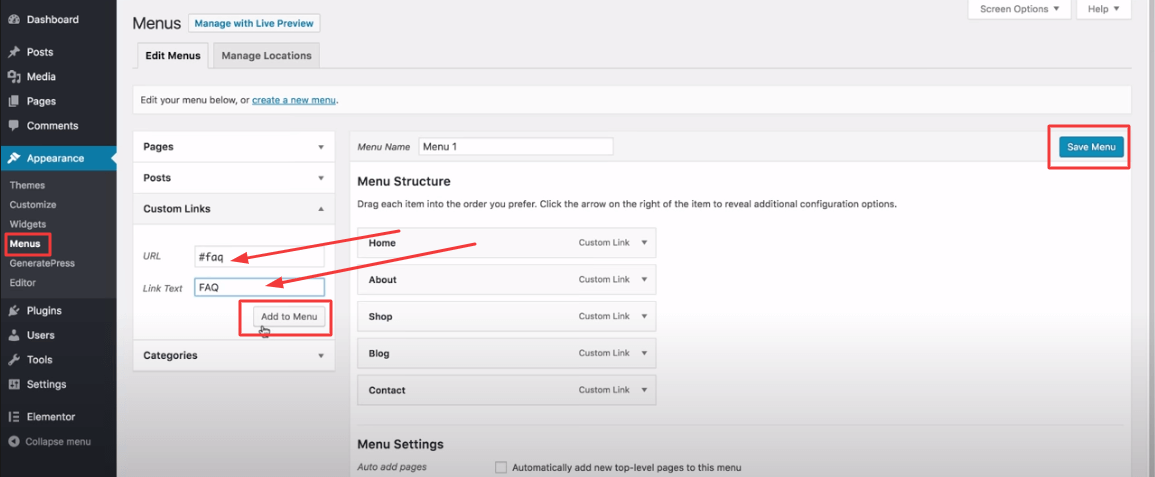 In the URL field, write "#faq" and put the link text name as "FAQ". Then click on "Add to Menu. And finally, hit "Save Menu".

Now go back to your landing page. Hit the FAQ from your menu. Promptly you will be taken to your FAQ section.
FAQs on Adding Anchor Link in Elementor
Here, we've answered some common question regarding how to add anchor link in Elementor site.
1. What is an Anchor Link?
An anchor link is a type of page link that takes you to a specific place on the same page.
2. How do I link to a specific part of a page in Elementor?
Step 1: Click Edit Section.
Step 2: Go to the Advanced area.
Step 3: Add CSS ID like (First) to the section.
Step 4: Select the button or text that you use as an anchor.
Step 4: Go to the Content area of the button or text.
Step 5: Insert the CSS ID into the Link section like (#First).
3. How to manually add anchor links in WordPress?
For doing this, you need to add two things to an anchor text.
1. Choose a block and create an anchor link with the (#) sign right before the anchor text.
2. Select a block then go to the Advanced tab of the block settings.
3. And paste text that you added as the anchor link without adding the (#)
4. How to manually add anchor links in HTML?
Step 1: You need to add the anchor link with a (#) prefix using the HTML Anchor Tag.
Step 2: You need to add the ID attribute to the HTML tag where you want to add the anchor link. Make the ID attribute starts without the (#) prefix.
5. How do you add a link to an image in Elementor?
First: Select the Image where you want to insert a link.
Second: Go to the Content area of that image.
Third: Find the Link option and select he Link->Custom.
Fourth: Insert your custom link.
Final Thoughts
So, that's all you need to create an anchor link if you have Elementor. Hence, remember some key tips. You just can't add anchor links randomly. It's a great tool to increase user response to your web pages. So you should find out which sections are most important to you. Then also select the perfect anchor text that matches your anchor.
Therefore, Elementor is open to third-party tools. You can integrate the Happy Addons widget to bring more power to your web design with Elementor. You can start for absolutely free.
Well, tell us now. Do you find it easier to add anchor links in Elementor?