Showing your Business Hour and Countdown options is one of the most crucial parts of your website. With the former, you can let your visitors know when your office or sales outlet is open or closed, while the latter will be useful when you are launching a product or service on a particular date or things like that.
Today, in this article, I will be showing you how to add Business Hours & Countdown timer on your WordPress website using Elementor & the Happy Elementor Addons Pro.
So, let's get started…
Why need to set Business Hours?

If you love your business more than anything, then you can enjoy running your business. But that does not mean that fatigue and burnout won't come on your way.
In fact, working for too long can result in an aversion to your work. This is why you need a weekend & holidays to take a break from your business. For this purpose, you will require a business hour widget to showcase your business weekend and holidays.
In addition, you can be driven by various external forces in your business. For example, you have to remain committed to your clients that you are available during your business hours and have to submit your products and services just in time. Therefore, you need a business hour widget.
For better time management and for some of these good reasons, you need to set Business hours for your business.
How to set Business Hours with the Happy Elementor Addons?
If you are using a WordPress website, you can effortlessly add a Business hour widget to your website using Elementor and the Happy Addons.
Requirements:
WordPress website
Install Elementor (Free)
To use the Business Hour, simply navigate to the WP Admin Dashboard > Pages > Add New Page or Select an Existing page > Edit with Elementor.
Now, click on the '+' icon to add a section: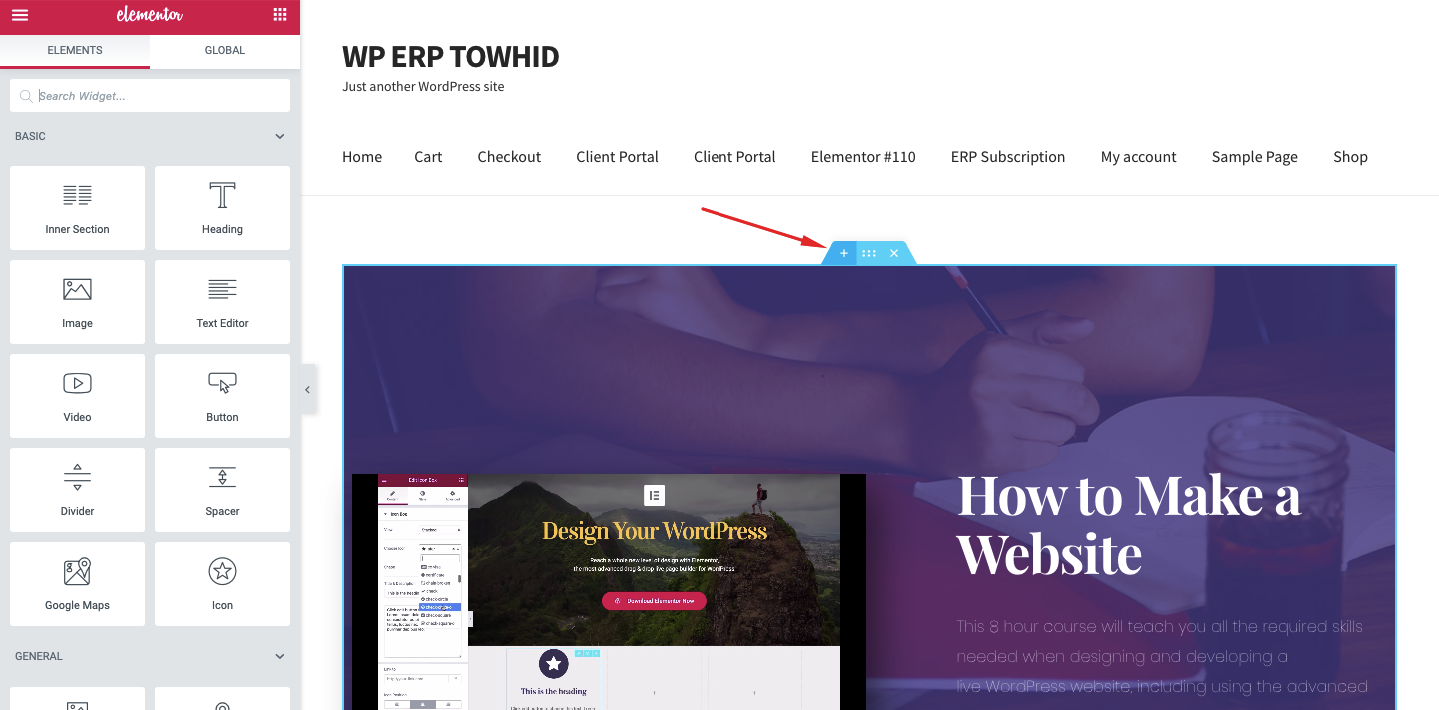 You can find the business hour widget either by searching or by scrolling the sidebar: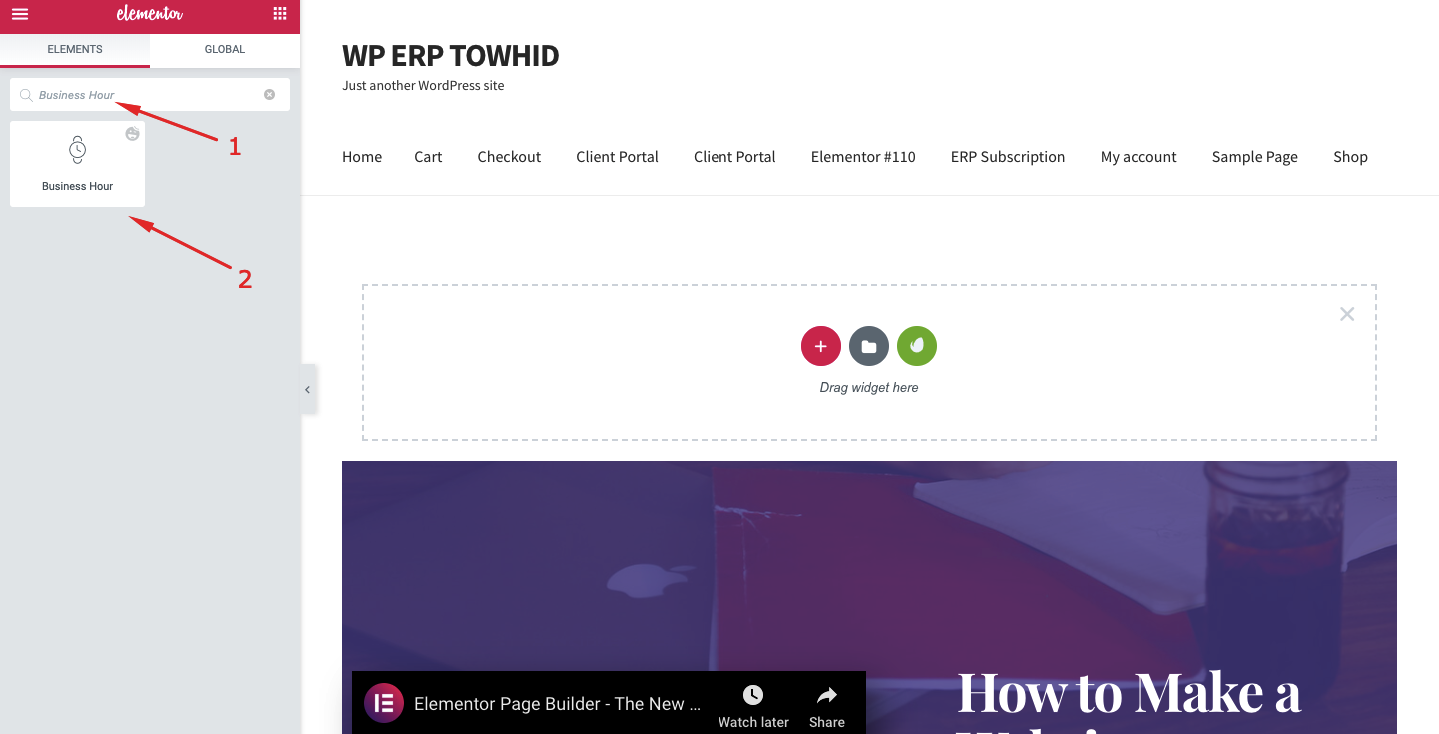 Now, drag and drop the Business Hour widget to the new section: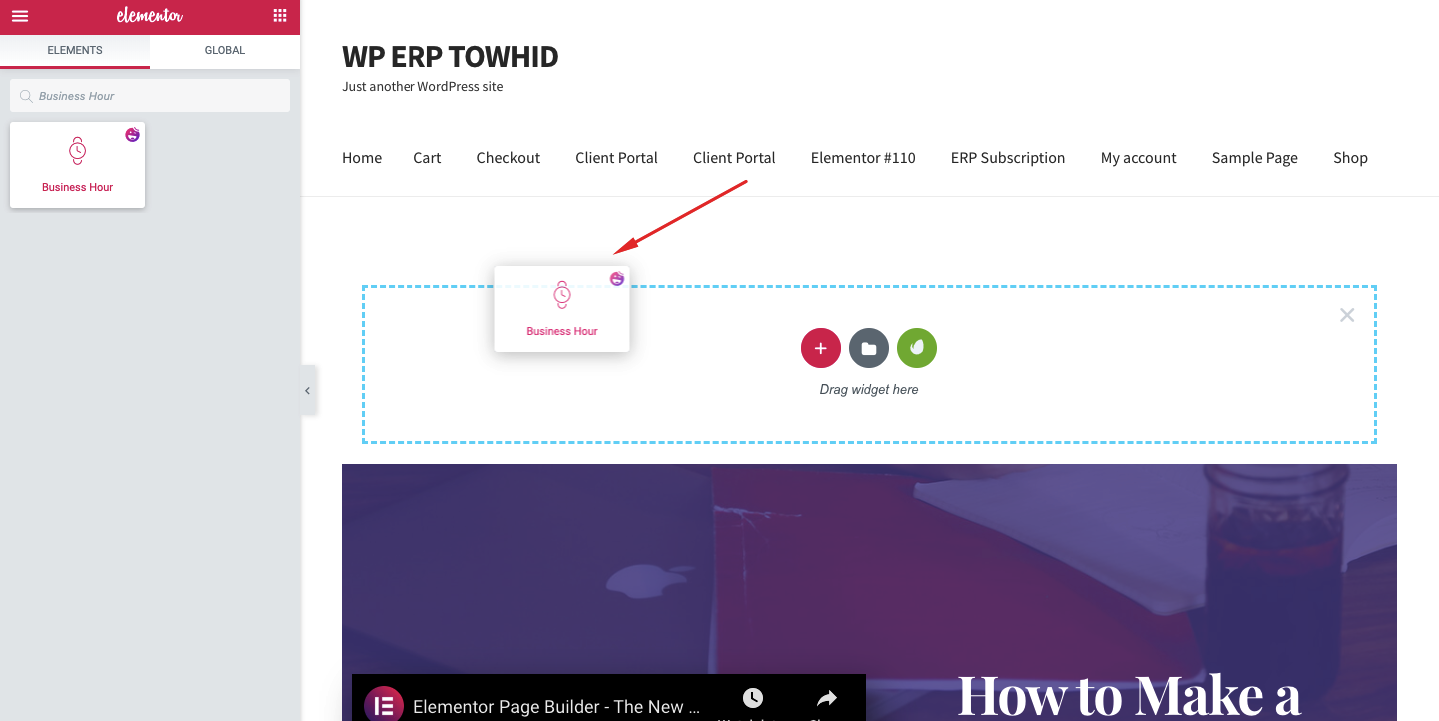 Bam! You have made it! This is the business hour widget we are looking for: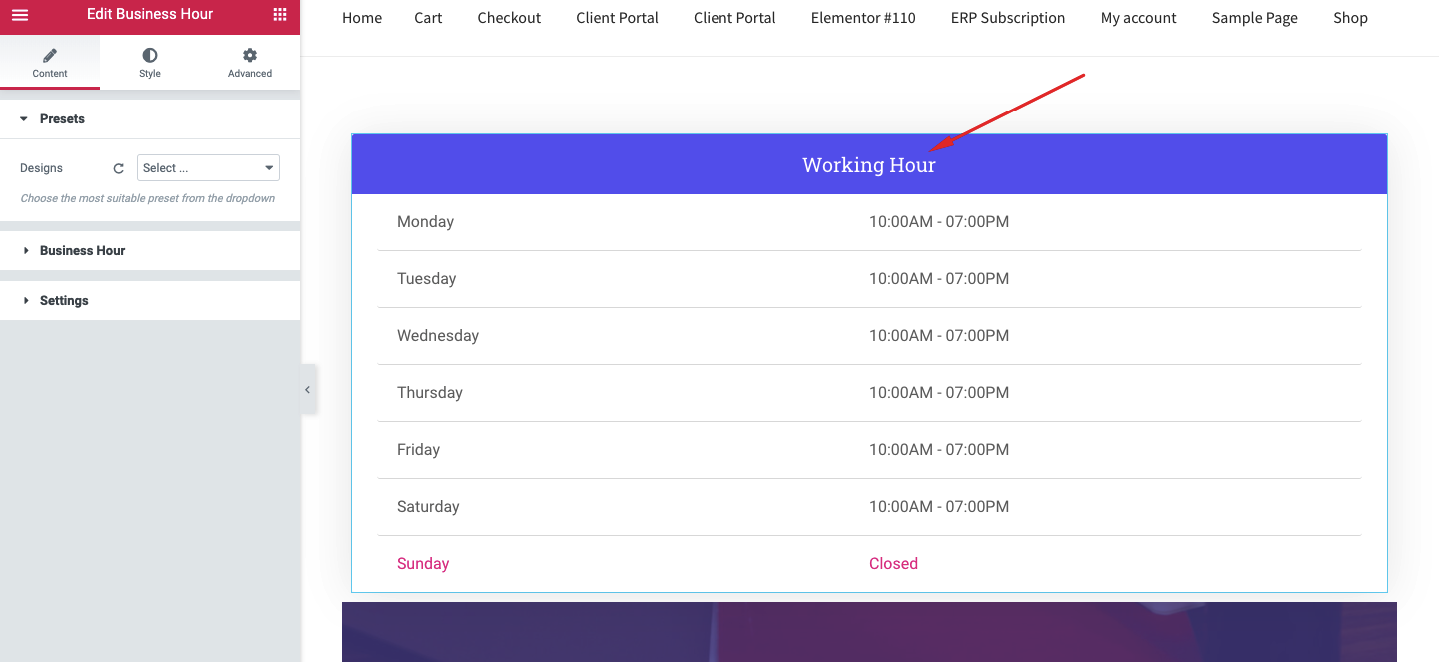 You can select any design from the Elementor Editor panel. Currently, there are 10 designs available for the widget: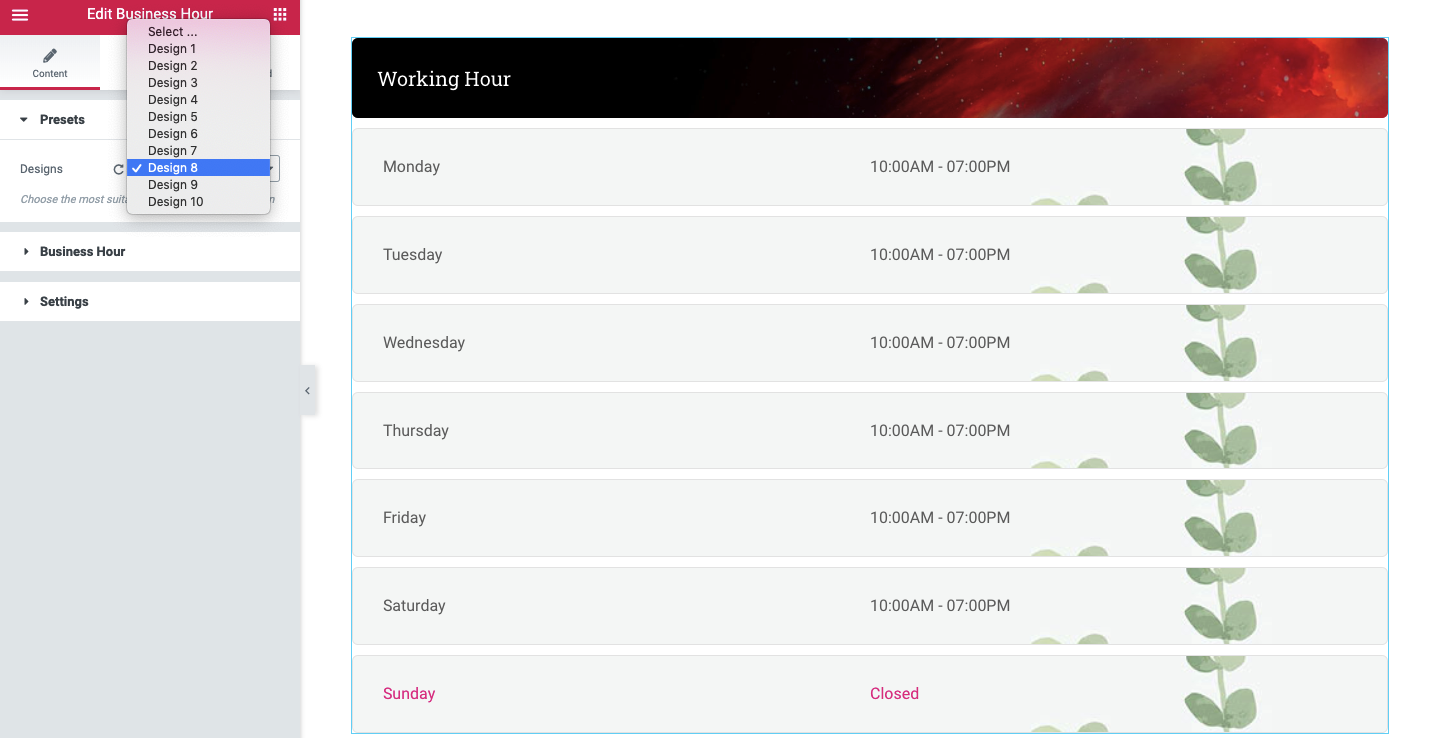 Finally, you can style the widget and publish it like any other Elementor widget.
Check out some cool designs with the Business Hour Widget.
Why need Business Hour & Countdown Timer and Who needs it
Countdown options are generally used to create a sense of urgency and scarcity, requiring swift action by your customers.
If you are yet to be convinced, then here is an example from Ernest Jones, using the countdown widget in the run-up to Mother's Day:
This was useful information for shoppers and provided a nice prompt to nudge shoppers towards a purchase. The result was a 28% increase in clicks compared to 'standard' abandonment emails.

Salecycle
This tool can be helpful for users such as:
Marketers: Digital marketers who sell digital content or services such as eBooks, videos, and membership sites can also be benefited from this tool. If you are an information marketer, you can drive sales with an attractive Countdown Widget.
With the help of this tool, readers will also be able to know the time when your deals and coupon ends.
Bloggers: If you are a blogger, you may often have to host a contest, create an opt-in and offer a bonus with a well-placed Countdown Timer.
Event Planners: If you are arranging an event, chances are very high that some of your target audience will try to know the time before you organize the event. With the help of a Countdown Timer, you can let your visitors know when the event will begin.
Holiday Shopping Sites: You can use Countdown Timer widgets to nudge your users that a particular time-sensitive offer is running out. This way, you can prod your potential customers to collect the product or services before it is too late.
Note: While showcasing this tool, try not to overdo or overuse it, as it may discourage your visitors from making a purchase.
How to Use the Countdown Timer Widget with the Happy Elementor Add-ons?
Using the Countdown Timer with the Happy Addons is similar to using the Business Hour widget I showed above.
Requirements:
Install WordPress Website
Install Elementor (Free)
To use the Countdown Timer widget, you will have to search the widget and drag and drop it to the section: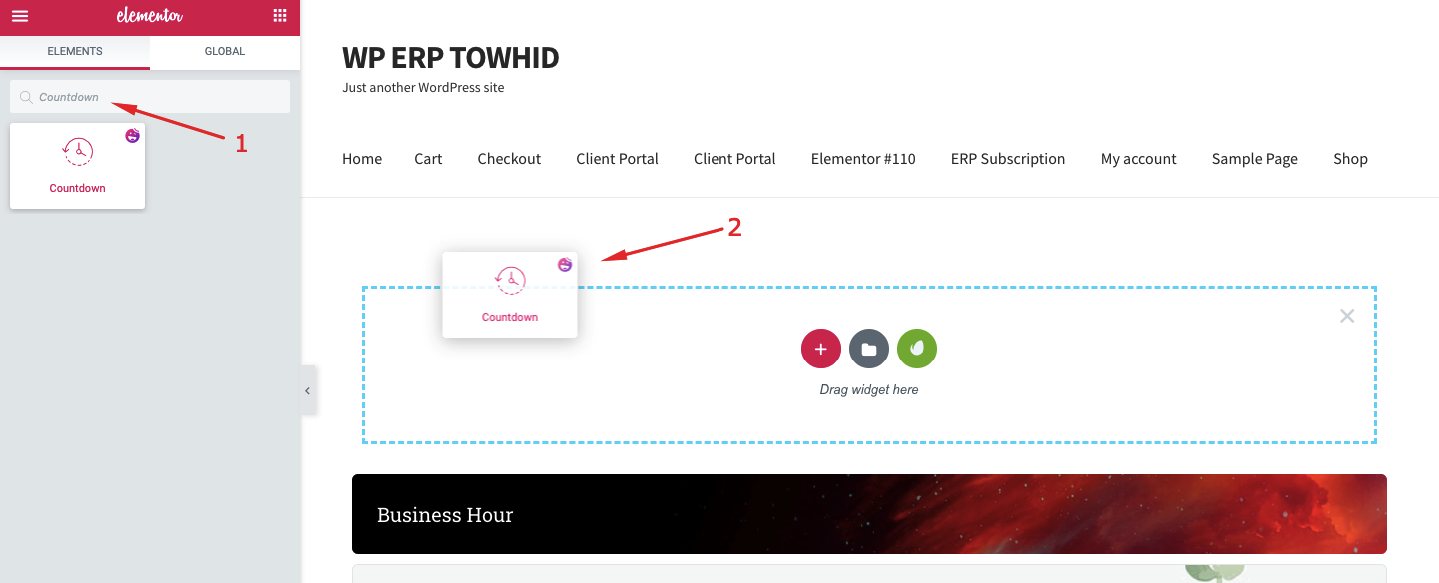 After that, you will be able to see the widget just like the following: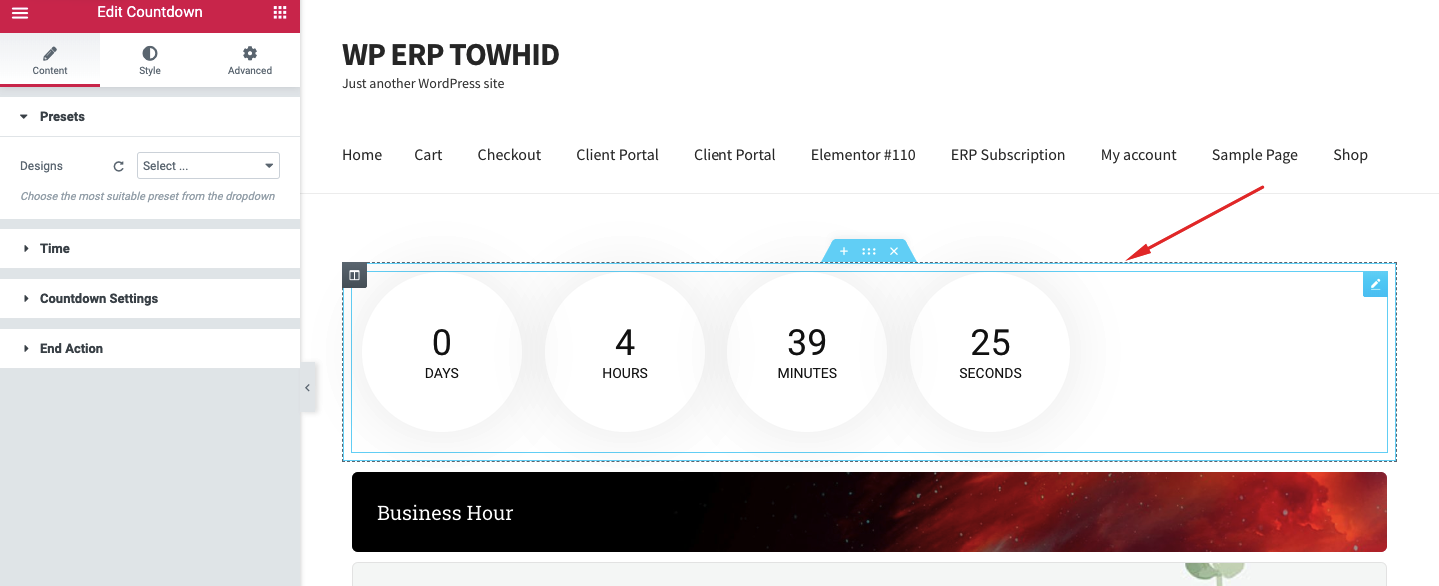 You can also spruce up the widget with 12 different designs: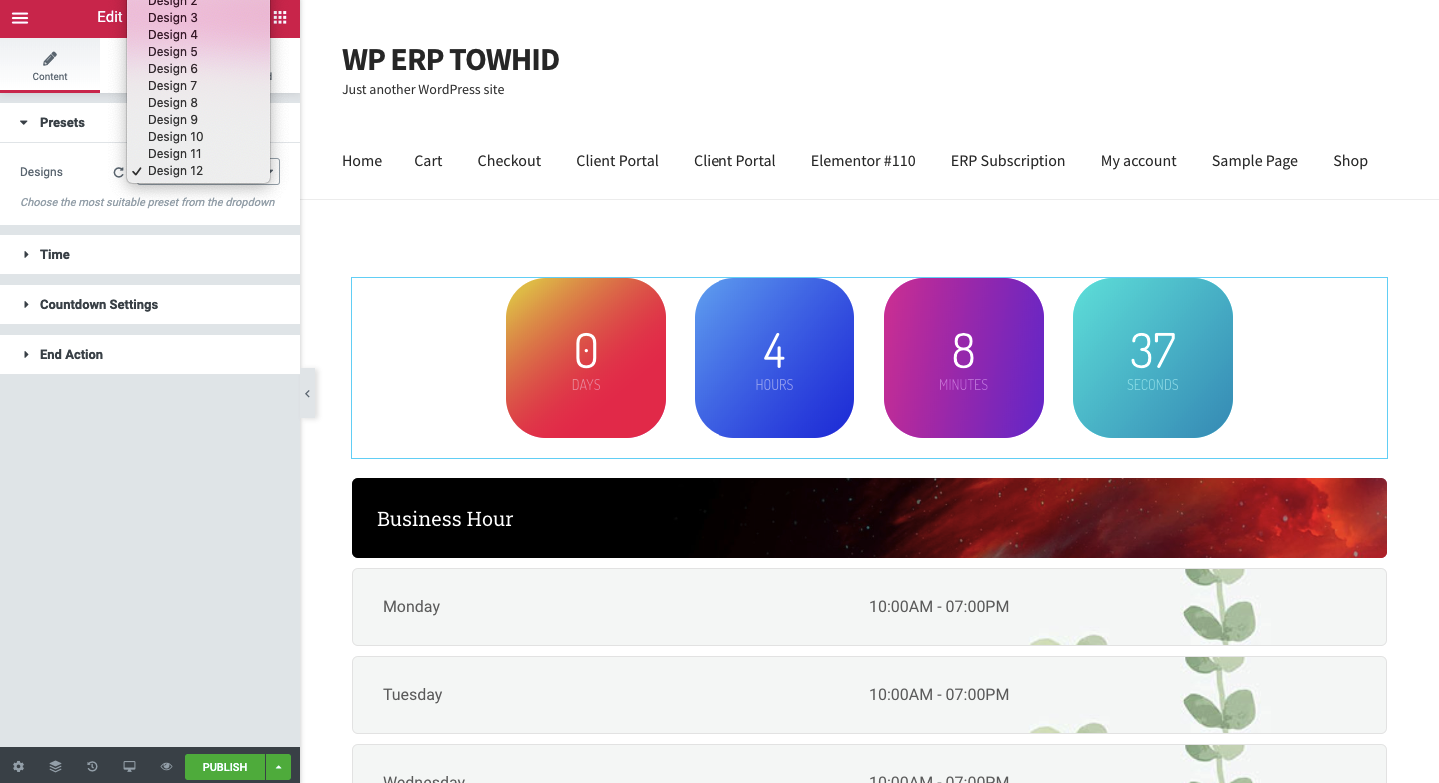 Using the Elementor editing options, you can also customize the designs to add your own taste.
When you are done, just hit the 'Publish' button. That's it!
Check out some cool designs with this Countdown Timer widget.
Conclusion
For a professional website, showing business hours to the visitors and displaying Countdown hours just before any special event is pretty crucial. This is where these two widgets can help you and give your business a boost.
If you already use these two widgets, don't forget to share your words in the comment below. Happy WordPressing!