In the realm of WordPress web design, Elementor has been a miraculous tool when it comes to designing your own web pages. In fact, you can design any web page exactly the way you want.
However, with lots of premium Elementor templates, you can design faster with the pre-built functionalities. All you need to do is to add a few tweaks to bloom your desired design motif.
Fortunately, not just Elementor provides premium templates but also a host of other third-party extensions also provide Elementor templates.
In this article, we have handpicked the best template for the Elementor page builder for you so that your website flies high with aesthetics.
So, Where to Find the Best Template for Elementor
As we said, apart from the Elementor official premium templates, there are many other third parties who expanded the universe of Elementor templates.
The best part here is that most of these templates don't require the Elementor pro version.
Here is a compilation of some of the best templates for Elementor you might like:
Elementorism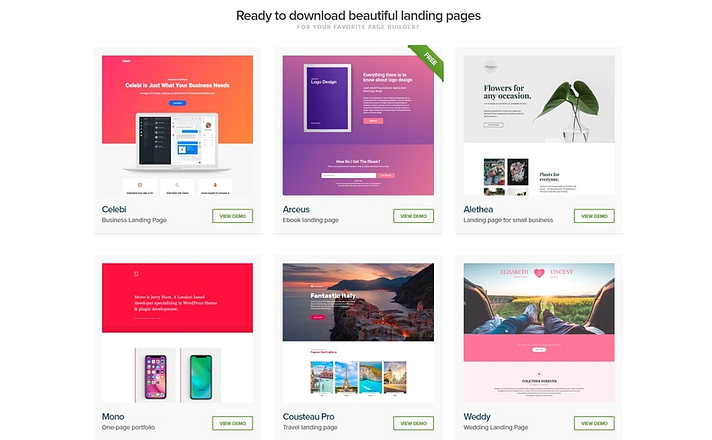 Elementorism is one of the best places to find premium templates for the Elementor plugin. It has aesthetically rich and modern Elementor pro templates. As of today, they have 57 premium templates in their library that offer a wide range of layouts, styles, and purposes.
You can use these templates for different purposes such as a wedding, blogging, eCommerce, music, and other business or agency purposes. You can avail of these templates only for $49 and will be able to use them on unlimited websites.
EasyThemePacks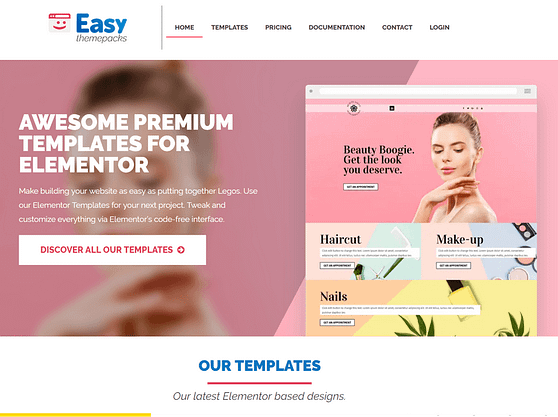 EasyThemePacks has currently 30 Elementor premium templates including Elementor business templates that are worth taking a glance. They have multi-purpose templates aimed at blogging, pubs, and restaurants, resumes, design agencies, shops and many more.
Their individual templates are available at $39 but you can get access to all the premium templates at just $49. You will get lifetime access to all of these templates and the best part is that they are adding more templates to their library.
Sizzify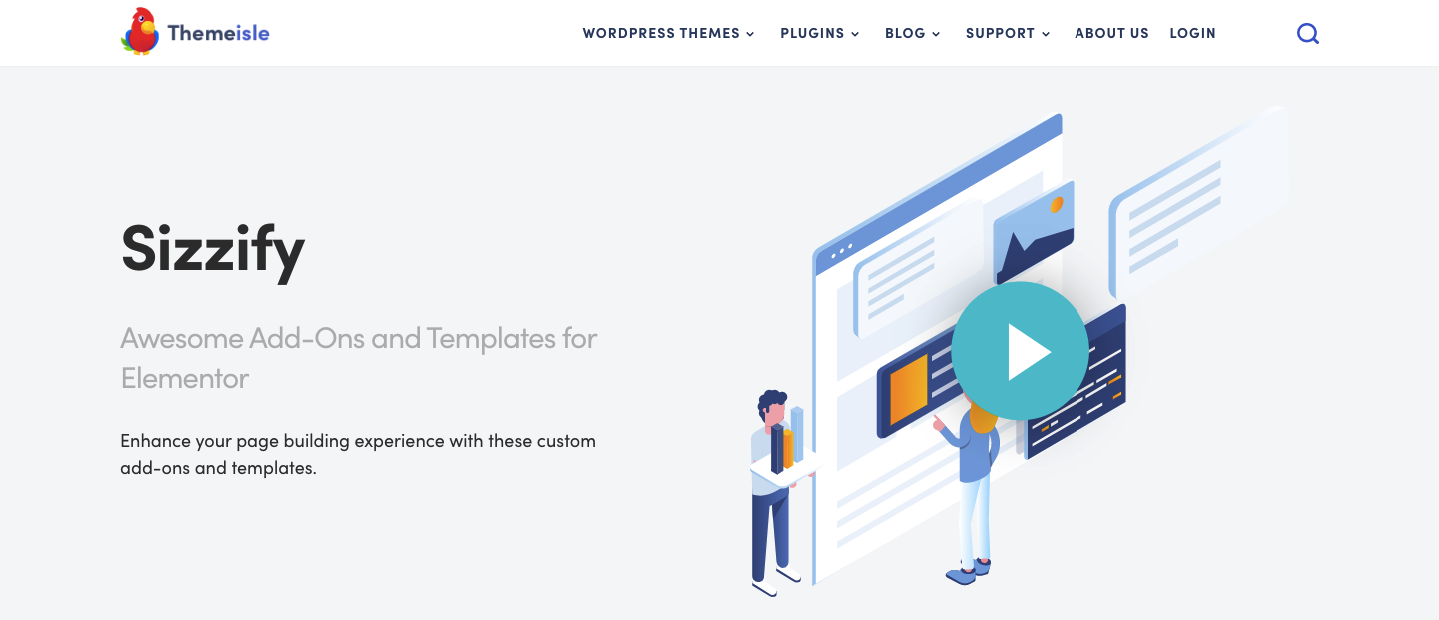 Sizzify is developed by Themeisle. It easily gets integrated with the Elementor UI out of the box. Hence, you don't have to configure any settings. Currently, they provide 26 templates that work with any standard WordPress themes. It also provides custom widgets for WooCommerce.
Template Monster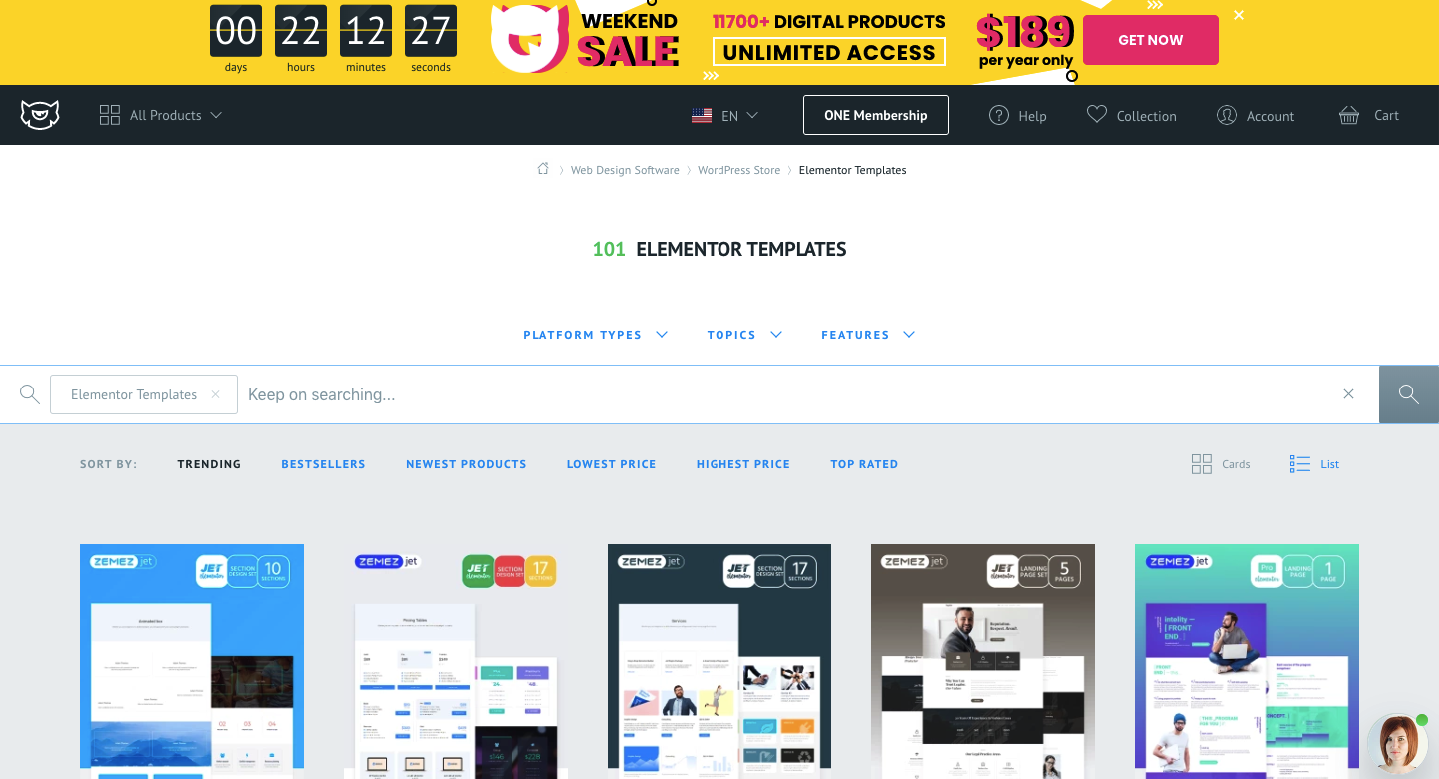 TemplateMonster is a renowned and rich source finding premium Eementor templates. They have a huge collection of Elementor pro templates. As of now, they have 15 pro Elementor templates and 11 pure Elementor based templates. You can get templates just for $7 best. They can really save your bank with this rate!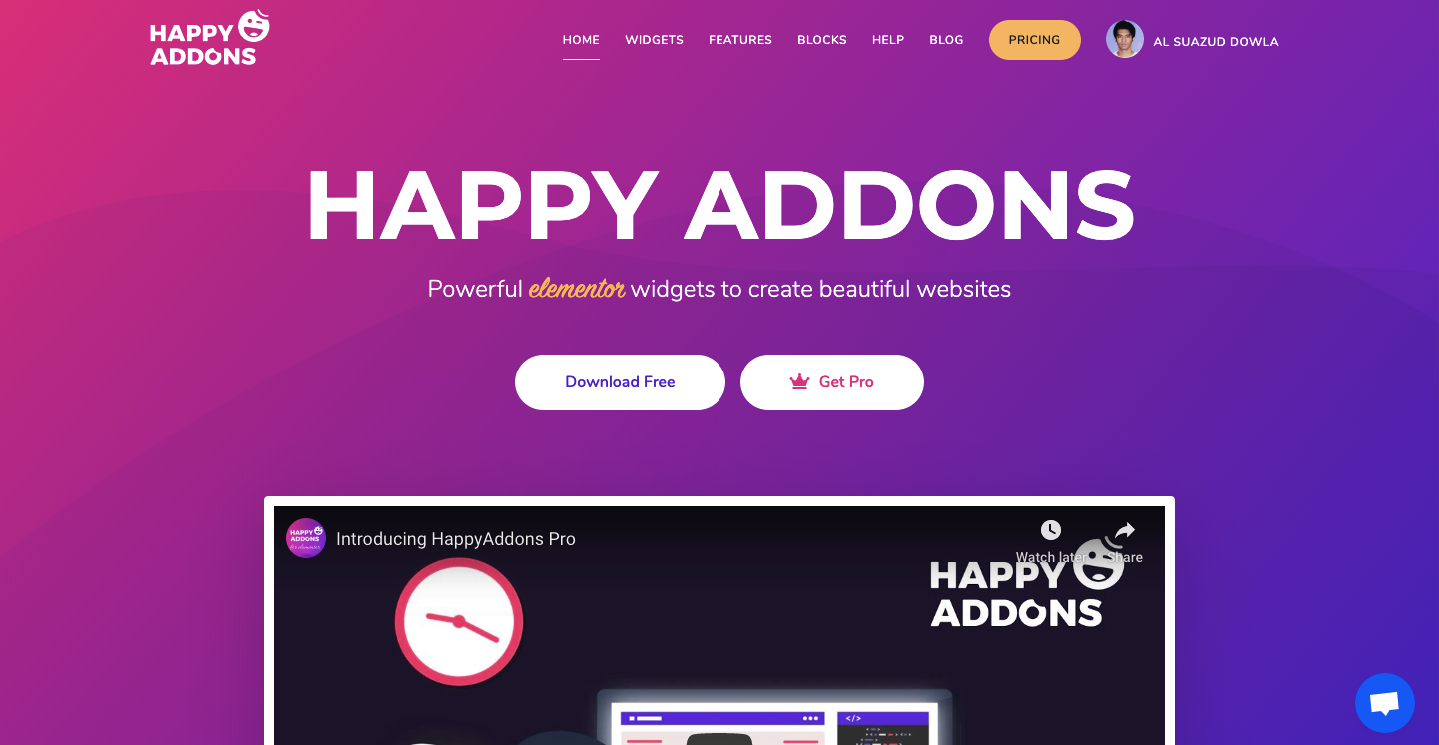 Yes, that's us! If you want to import really cool design, then the Happy Elementor Addons can take you to the rescue with its premade Elementor templates. Besides, you can also customize your Elementor templates, using its 50+ freemium widgets.
Now, you have to customize your Elementor templates unless you can not tune up them for your requirements. To this end, Elementor widgets can get you covered. You can shape up the templates with your own taste using the preinstalled Elementor widgets and with unlimited third-party widgets.
The best part is that we have a bunch of unique and exclusive freemium happy effects. Using these effects you will be able to add attractive designs.
And, to stay updated with the latest updates, you can be a member of the HappyAddons official Facebook group.
AstraThemes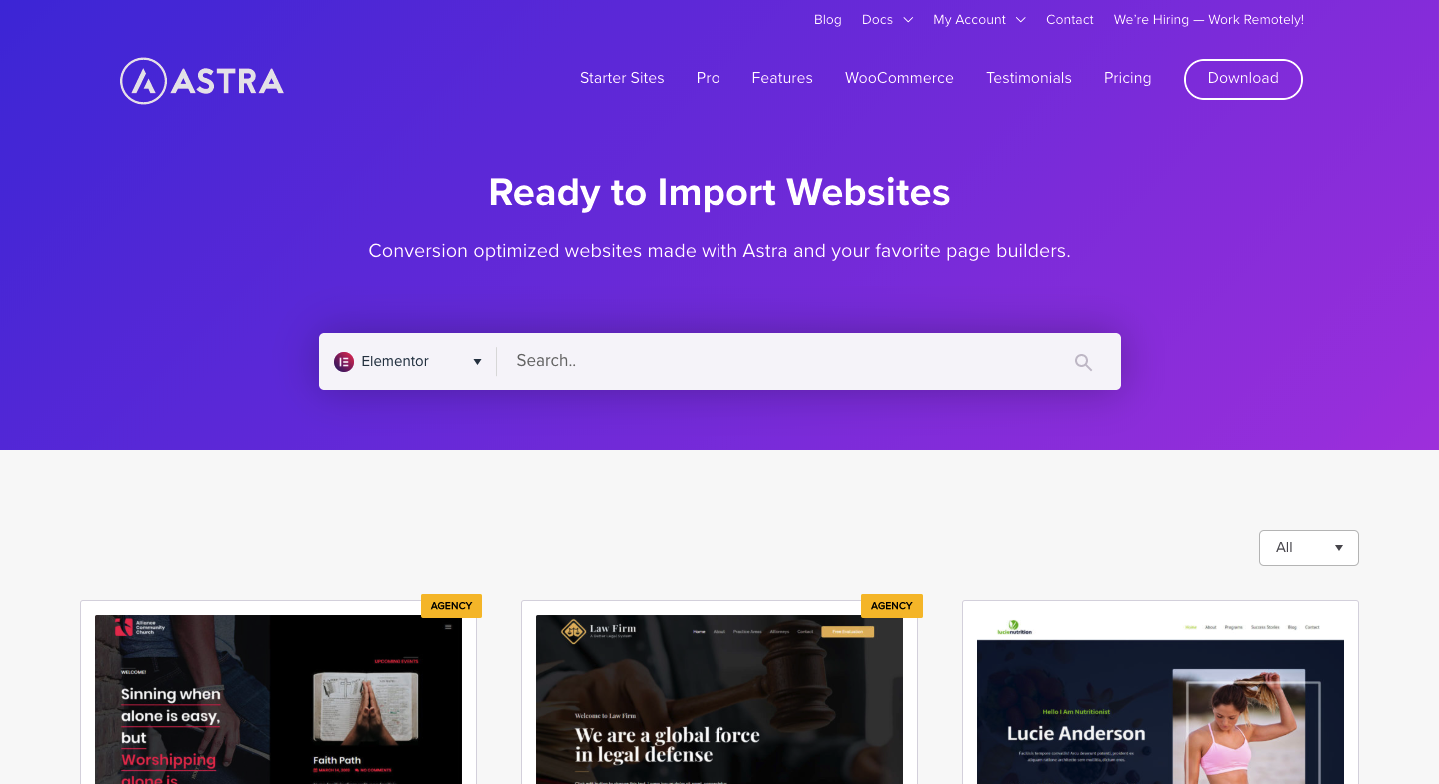 The free Astra theme provides Astra Starter Sites which is basically a free extension that can allow you to effortlessly import Elementor templates for your WordPress website.
With these Elementor templates, you can create cohesive web pages based on the Astra theme and Elementor page builder.
After having been imported, you can customize the templates with the regular Elementor user interface.
Bonus Tips: Where to Find the Elementor Community?
The Elementor community is massive and still growing every day. That means you will never feel stranded if you are in any trouble.
If you plan to use Elementor as a page builder, we suggest you be a member of the Elementor official Facebook group.
Time to Pick up The Best Template for Elementor
Nowadays, most websites unnecessarily decorates almost with similar design patterns. To get rid of this monotony, the Elementor templates can be a cog in the wheel.
So, which Elementor templates are you using? Let us know below in the comment section. To get more useful news and offers right in your email inbox, don't forget to keep in touch by subscribing to our website.