Want to build and customize your website without hiring a developer? If "Yes", you should try a WordPress Page Builder Plugin. We want to believe you know that WordPress has been the No. 1 CMS Platform for 7 years in a row, that is simple to set up!
Site builders need to focus on several factors as visitors like to view unique designs and layouts than traditional sites. And, that is literally impossible to build with just WordPress. Luckily, plugin developers have made ubiquitous drag & drop page builders.
Now you don't need to hire a site developer to make a website or design your site pages. Also, you don't have to call a graphic designer. All you need to choose the right page developer software according to your site niches.
How A Page Builder Helps You Design Your Site Smartly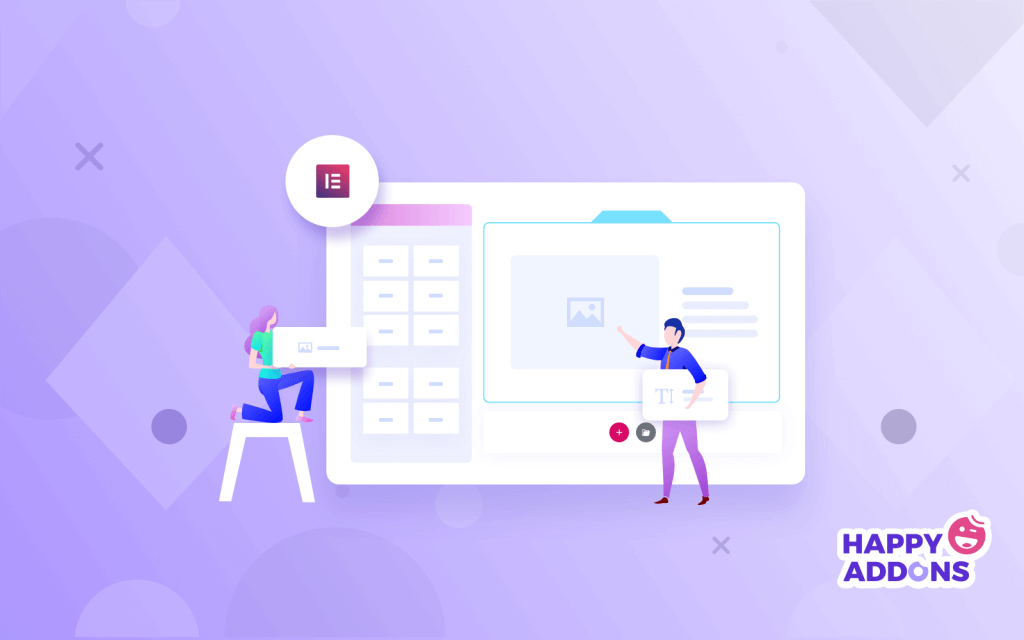 As we have mentioned before, WordPress is built to generate content and reduce distractions. Most of the customization can be done with a few clicks. The amazing factor is you can customize your desired arrangement with drag & drop features.
Besides that, when you need to add templates, widgets, page layouts, or WordPress theme you can take help from several page builder plugin. It makes a user able to ➥ create page layouts, and all these tasks will be done without writing any code. Even if you can create an eCommerce marketplace with a page builder.
Why Consider Using Page Builder Plugins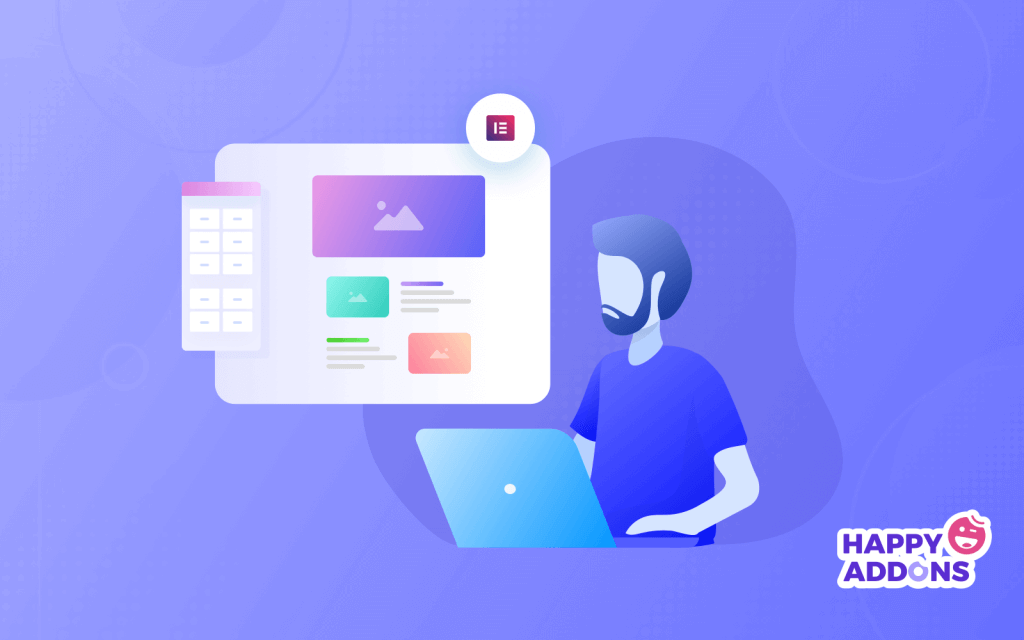 To use a page builder plugin, anyone doesn't have to be a professional. Most of the page builders are made for every user. Don't afraid to use it if you are amateur in this sector.
Any small business owner, young photographer, or new site builder can utilize the power of smart page builder plugins. You will get your expected result quickly by saving your money for not hiring ➥ web developers or designers.
On the other hand, you can improve your services for your clients and projects. Overall quick, lower cost than the regular pricing and accurate result will definitely make your customers happy.
Top 9+ Reasons to Choose A Page Builder Plugin
Before downloading a WordPress page builder let's know why you need to use it for your website. It's more than just customizing and improving. Let's dig deep to have a clear view-
1. Don't Need Coding Language
Still, people build a site with lots of code to design and customize it properly. Thus, many people have unique ideas but afraid of establishing them through a website.
For example, photographers or new eCommerce store owner don't want to go for a site-building by himself/ herself.
But, page builders have made it as easy as possible for every user. You don't need to know any coding language, all you need to know the specific feature of that page builder. And, there is always a support team to help you in the meantime.
2. Pre-built Modules to Design Web Pages Automatically
Page builders help to build a site precisely with huge pre-built components. These elements are also known as blocks or modules. You can pick the modules from the setting of each page.
The module's design is pre-built. You have to design the outlook according to your choice. All the options are specially built for the user to make the process quick.
3. User Can Customize The Website's Style
Customization is one of the most popular options for a page builder. Page builders enable the user to customize all the modules available out there, like- text box size, font selection, animation, shadow effect, gallery style, and many more.
So, the resulting look of the site will be 100% authentic than others on the web. Apart from that, you can build unlimited sites with just a single page builder plugin.
4. Build Sites Quicker with Pre-built Templates
If anyone wants to create websites from scratch could take months. Page builder plugins are here to build a site within a few hours or in a day if you know how to use all the functions properly.
When you will get to choose some pre-built templates, your work speed will be in the high.
In different plugins, you can save your used or favorite template to re-use it.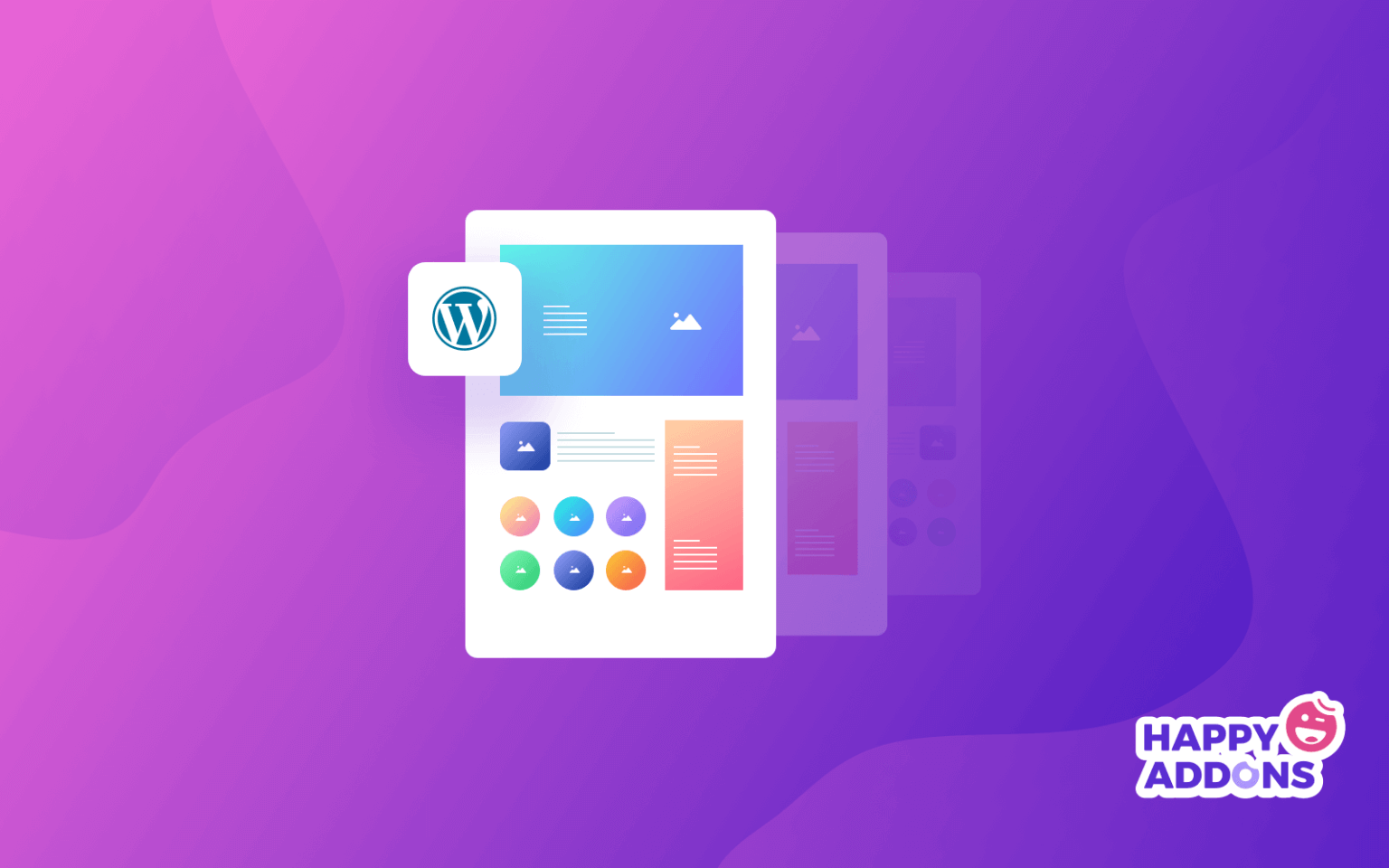 5. Drag & Drop Website Building
Most of the Page Builders offer a drag & drop site-building scheme. The user can effortlessly add anything like text, fonts, buttons, icons or other elements to any page.
All you need to just drag the appropriate add-on and drop it on your desired place. Everything will happen before your thinking and you have the whole control over every component.
6. Responsive For Any Device
If you want to grab your all visitors then you must build all device responsive sites. Thus mobile or tab user doesn't feel uncomfortable while at the site.
A page builder can help you to adjust tablets, phones, or desktops. You can optimize every web page for every device.
7. Collection of Essential Icons & Option for Creating Them
You may need to use icons as it plays a vital role. In a page builder, you can grab any pre-built icon.
Apart from choosing, there is also an option for creating your desired icon on the website.
8. Not So Expensive
Almost every page builder has a free version and you can do a lot of tasks with that. If you need to extend the design or option you can buy the pro version. Don't step back! It's not so high that you can not carry on.
On average, there are 3 types of pricing- Starter, Professional and business. So, you can use any of them according to your necessity.
If it works well, then small investment can make a website that is completely different from other sites. And, the making cost is a lot less than that showy luxurious theme.
9. Live Copy
Many users want to make the exact design on a personal website and it was quite impossible. But, after the revolution of page builder plugins, it's just a matter of a few hours to copy any design. Isn't it amazing?
10. Support
It's not a matter whether you are a free or pro user, you will always get the support from the support team of your page builder company. You may face problems while upgrading the new version of that page builder.
The support team always wait for solving any bug or issues in the plugin. Just take a screenshot or figure out the problem and send it to them. Sometimes they will teach you the tricks to work faster so, keep in touch.
Elementor Review: One of The Top Page Builder Plugins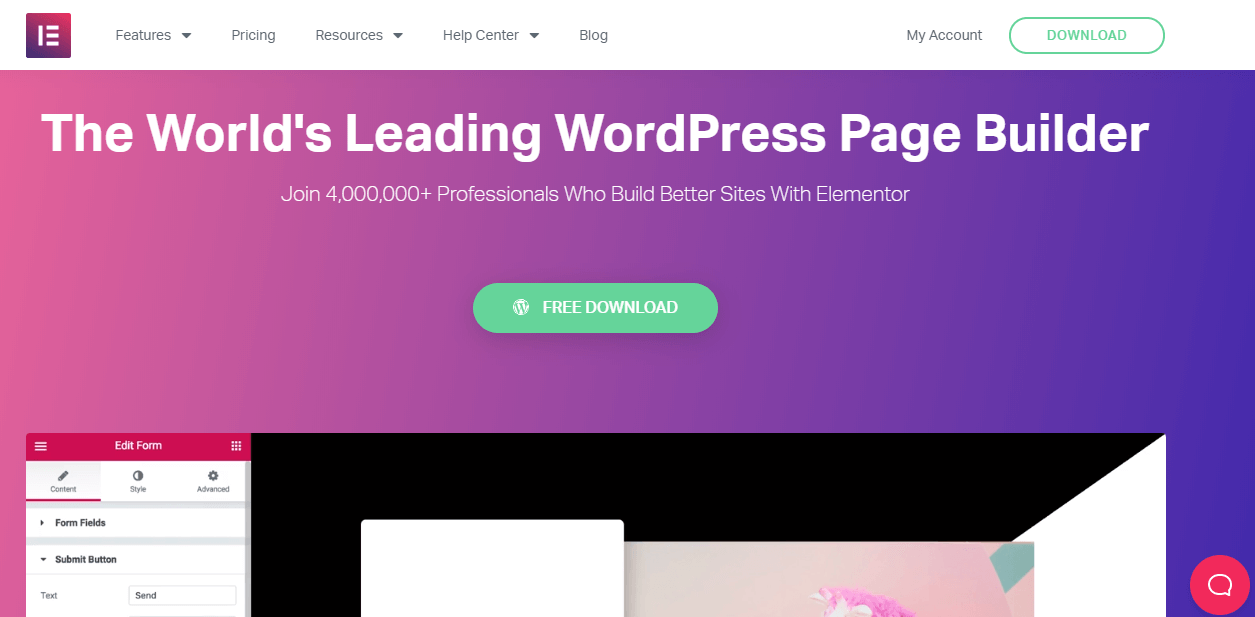 If you have studied much about page builder then you may know about Elementor. With 4+ million active installations, it's now a great choice to build a website.
Besides that, it's available in 55 languages and the developers are updating it once or twice a week. You may ask me how it gets this much popularity. Well, the answer is beneath the huge features, which are for their valuable user. Let's take a look at them-
Topmost Features of Elementor Page Builder
We will try to give you an over Element review. Thus, you can choose it for building a glorious site without spending much time.
1. Massive Widgets Library
There are 30 widgets with the Elementor free version if you want more then get the Pro version. And, it's huge for making a personal website.
2. Sleek and Fast Interface
The crisp and faster interface will make you it's a fan after using it for a while. The drag & drop, instant live edit, and instant page loading features have made the Elementor a super smooth WP page builder plugin.
3. Fully Live Editing
Though you can find it on other page builder plugins, seldom do they fail to provide the live display. In that case, you will not have a complaint to Elementor.
You don't need to refresh the page to watch what changes are made by you. Elementor has a super-fast interactive design to easier your editing process.
4. Pricing and Plans model
As you know, Elementor has Pro versions, and normally the Pro user will get a much wider user experience than you. But, the Free user can enjoy the 80% facilities of Elementor. That means, the Pro user getting only 20% extra than the free version users.
5. Canvas and Other Layouts
A website needs lots of pages. Some pages don't need any sidebar, header or footer like the landing or pricing page. Elementor help to create this type of page with the Canvas template, where you will get a blank page.
6. Undo/ Redo Capabilities
If you accidentally erased the whole page, column or row in Elementor you don't have to worry. There is an undo option by clicking on Undo Button or clicking Ctrl + Z. These options are not on the other page builder.
7. Sensitive Editing Power
In Elementor page builder you are not restricted to design only in the desktop version. You can customize your website in all responsive modes and don't have to touch a single code line.
8. Professionally Designed Templates
Designing a page from scratch is so difficult for a user. Elementor has built some templates for them. The massive pre-built template even blocks are stored in a library for you. You can also edit the templates with a few clicks like the other Elementor widgets.
9. Impressive Popup Builder
The most recent addition of Elementor is Popup Builder. This remarkable feature assists the user to make a popup on the website.
You can build sale popups, cookie notices, login popups, hello bar, bottom bar and many more this feature.
10. Detailed Documentation and Support
If you are an old user of any WordPress Plugin then you must know that the documentation and support is a very essential term of Elementor.
Elementor has proper documentation and 24/7 support, which will help you if you ever get stuck in building pages.
11. Powerful Effects
Elementor page builder can provide a designer touch with special animations and powerful effects. Such as Background Overlays, Headline Effects, Box Shadows, Hover Effects, Gradient Backgrounds, Animations, Shape Dividers, and much more.
These effects will create a smart, modern and professional site. Besides, you don't need to spend much time and also cost-effective.
12. Translation and RTL ready
In Elementor review we must include that this page builder is translated into +55 languages. Also, it supports RTL languages as well. So, your website's localization will be super-easy.
13. Large Community
Till today, Elementor lite has 4+ million installs, so you are getting involved with a huge community. If you want to take the customization of your site to the next level then you can try Elementor Happy Addons. This can help you to create a more professional site. We will provide a brief about it.
Happy Addons- One of the Smartest Elementor Addons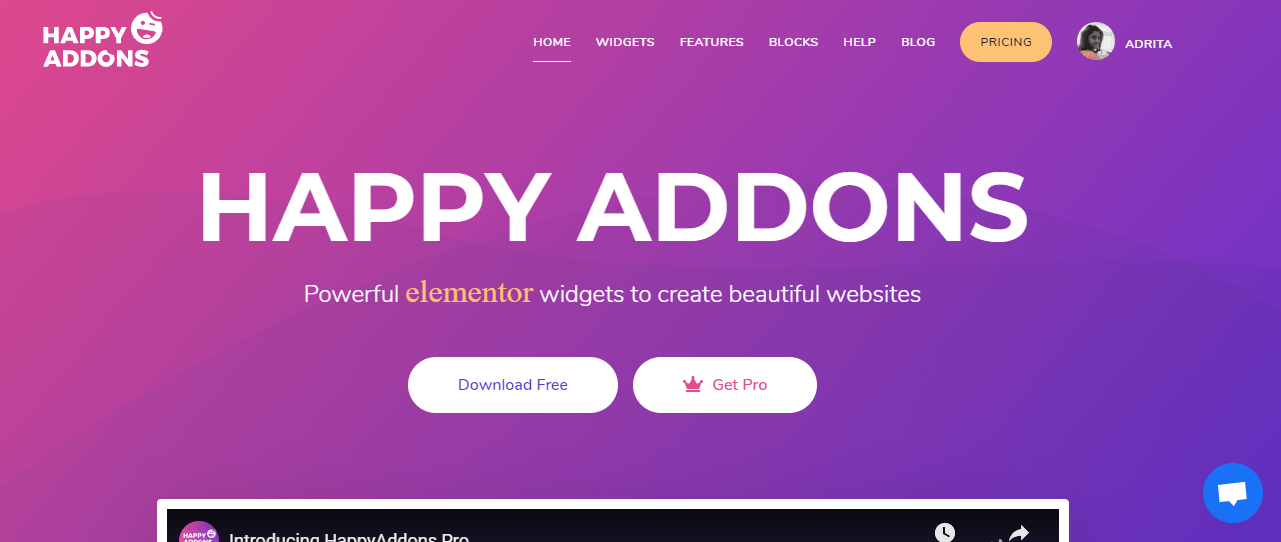 Though Elementor is a powerful tool, it is impossible to handle all the use cases of WordPress. In this situation, other Elementor addons can fill the gaps with their special integration. Happy Addons is a new feather in the Elementor community. You may now ask me How Happy Addons is helping Elementor?
Well, let's dive in for the answer-
Preset
Elementor Page Builder helps to design a website, which is less time consuming than regular web designing. Happy Addons is here to save more time to create a site. It has 400+ pre-made designs which are called Preset. With this Addons, you can design the site with a single click.
Live Copy
It was impossible to make the exact demo-like design but HappyAddons Pro will help you to copy any design from HappyAddons Demo site to your main site with the Live Copy feature.
Image Masking
Sometimes the square or circular shape image is not enough to create a good design in Elementor. We might need different types of creative and unusual image shape. HappyAddons is introducing Image Musking, which custom shape images to bring a creative touch in your design.
Now you will be able to convert your square image into a lovely custom shape. No hassle, you just need to upload the image and choose your desired shape.
Site Sync (Upcoming)
The best practice before creating a website is to build a testing or staging environment. After analyzing and finalizing the design in the staging site, you need to take the hard way of making it live manually. Moreover, it consumes a lot of your precious time.
The Site Sync feature will create a replica page by a single click in sync option for your site. So, quickly you can get the live site up and running from the staging state.
Floating Effect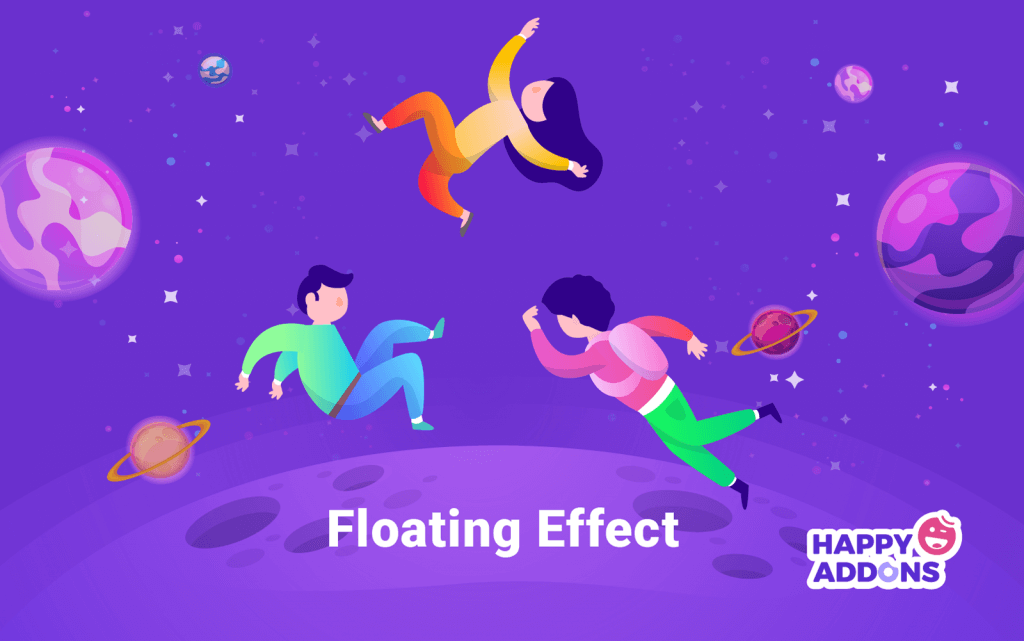 You can create stunning animations for any Elementor widget using this exclusive Floating Effective. It's totally FREE.
Happy Clone
Unlike other duplicator plugins, Happy Clone works more smartly. With this feature, you can clone your desired posts/pages from the Elementor Finder right away.
When you open the finder of Elementor Page builder(CMD / CTRL + E), you can search any page or post there. Right on the search panel, you will find the Happy Clone option as well. You need to just click to clone it.
Cross-Domain Copy Paste
Producing a website takes time and lots of hard work. So, It's not a wise decision if you start to build a site from scratch.
In this page builder, you will have the option to copy and paste elements within a single domain. You can now copy and paste components from the various domain for your different sites. Repetitive work like buttons, cards, team members will be now a lot easier for Cross-Domain Copy Paste.
Pick the Right Page Builder to Build Your Site
The main objective of building a site is to showcase his talent, products, or services. A website will help you to frame your works and page builder will assist you to create the frame more efficiently and smartly.
Apart from creating a site, an owner needs to promote his site widely. So, if site creating takes a lot of time, other tasks will be hampered.
A Page builder can save your time by building a site quickly without writing a single line of code. In a nutshell, a page builder allows you to get a modern and professional site effortlessly.