Website speed is one of the essential components that help you to boost website traffic on a regular basis. Moreover, a blazing fast website can get you a higher position in the search result.
A fast-loading website always obtains an extra advantage for a better search ranking.
There are several ways to optimize your website speed. Like, you can update your hosting plan, decrease server requests, minify JS and CSS files, or use caching plugin. Having said that, when you want to improve your site performance using a caching plugin, you must try the best one.
However, choosing the best WordPress caching plugin from the ocean of alternatives is undoubtedly a tough job. To rescue you from this scenario, today, we are going to cover the top 5 WordPress caching plugins that are modern, advanced, and top-rated.
But before diving into our handpicked list let me show you why WordPress caching plugin is essential for your site.
Why Is WordPress Caching Plugin Important for Your Website
As you know caching plugin generates minimal HTML pages for your site and store them on your server. Then WordPress caching plugin collects those sets of temporary data from your website server for quick access. It helps a user to find the data instantly.
Some other benefits of using a WordPress caching plugin;
Boost your website loading time: 40% of your online visitors will leave your site if your webpages take more than 3 seconds to load. That is why the loading time of a website is something important that you can deny anymore. By adding a caching plugin to your WordPress website, you can speed up your site's loading time and improve user experience.
Help you to get better search rankings: To get a better search result, you need to focus on the search engine optimization of your website. Again, the caching plugin makes your website super fast which eventually impacts your search results.
Increase your website traffic: If you want to survive on this competitive web platform, you need traffic. A website that has regular traffic will gain SEO benefits. As caching plugin reduces your website bounce rate, you have a good chance of generating more traffic to your site.
Improve your user experience: A better user experience encourages users to visit your site frequently. As we know, fast loading website improves user experience. It helps to increase the engagement rate of your website and reduce the bounce rate.
Reduce your web server request: A caching plugin reduces your server request and shows your website data faster. It also lowers the load of your hosting server.
Top 5 WordPress Caching Plugins that You Should Consider for Your Site

There are tons of caching plugins available in the WordPress repository like WordPress org or WP Hive. Among them, we have chosen some of the best WordPress caching plugins that are free and popular.
However, a caching plugin performance depends on the web hosting, resources, configuration, and physical location. That is why we have listed such plugins that are compatible with different types of web servers, and compatible with other plugins and themes. Here is the list;
This list has been serialized according to their active installation and customer rating. Let's check it out!
1. WP Super Cache

WP Super Cache is one of the most popular WordPress caching plugins chosen by more than 2+ million users to improve their website optimization and higher performance.
It's an easy-to-use, free, and open-source product from Automattic. By activating the plugin, you will be able to increase the loading speed and reduce the bounce rate of your website.
Basically, it creates static HTML files and saves them on your server so that your visitors can quickly access your website content. There are three main ways like Expert, Simple, and WP-Cache that WP Super Cache uses for caching.
You might be wondering if there is any premium version of this plugin available. But alas! They haven't released such a version so far. Though, whenever they update their plugin, they always come with some premium quality features. Most importantly, it has most of the necessary features that the best cache plugin should have.
Key Features of WP Super Cache
Offers three caching modes – Expert, Simple, and WP-Cache
Provide CDN support for a better distribution of your files
Comes with a unique feature named Cache Rebuilding
Includes gzip compression compatibility
Active Installations: 2+ million
Ratings: 4.5/5
2. LiteSpeed Cache

LiteSpeed Cache is a modern, powerful, and lightweight cache plugin for WordPress. It has an amazing server-level cache and comes with a set of optimization features.
This plugin fully compatible with WordPress multisite and easily work on WooCommerce, bbPress, and Yoast SEO.
Using this exclusive plugin, you can minify CSS, JavaScript, HTML, and minify inline CSS/JS. It also allows optimizing your website images and able to schedule purges for specified URLs.
With LiteSpeed Cache, you also clean the database's unnecessary files and boost PageSpeed score.
Key Features of LiteSpeed Cache
Attractive and easy to understand interface
Automatic page caching to greatly enhance site performance
Compatible with WooCommerce and bbPress plugin
Avoid from the cache by tag, cookie, URI, category, and user agent
Preload Tracker with SEO compatible sitemap support
Active Installations: 1+ million
Ratings: 5/5
3. WP Fastest Cache

If you are looking for a fast caching solution for your website speed optimation, you may try WP Faster Cache. Like the other free chasing plugins, it comes with several advanced features that allow you to implement a better-caching option in your site.
With WP Faster Cache, you easily minify your website's HTML & CSS files even do super-fast browser caching. It also supports SSL, Cloudflare, and CDN so that you can boost your site.
But there is a limitation. This plugin doesn't offer too many features with its free version. You can find only the required chasing functionalities with its pro plan.
Key Features of WP Fastest Cache
Able to enable/disable cache option for mobile devices
Block cache for particular page or post with Short Code
Reduce page load times for repeat visitors
Support Cloudflare
Come with SSL support
Active Installations: 1+ million
Ratings: 5/5
4. WP-Optimize – Clean, Compress, Cache

WP-Optimize is one of the best WordPress Cache plugins that can be used for multi-purposes. Using this amazing plugin, you can clean your unnecessary database files, compress your site images, and boost your website speed by adding the caching options.
It's a 3 in 1 solution that makes your website super-fast and efficient. Its solid 5-star rating and current active users clearly prove its trustworthiness. WP-Optimize also offers world-class customer support for giving a better user experience.
If you want a caching plugin that comes with multiple use cases, you should try WP-Optimize.
Key Features of WP-Optimize
Able to clean spam and un-approved comments in a single click
Allows you to compress GIF, BMP, PNG, JPG, and TIF images up to 5MB in size
Restores your original images whenever you need
Gzip compression of HTML, JavaScript, and CSS to lower the website loading time
Active Installations: 1+ million
Ratings: 5/5
5. W3 Total Cache

W3 Total Cache is another popular caching plugin for WordPress that allows WordPress users to increase their site speed. This plugin only comes with a web host agnostic Web Performance Optimization (WPO) framework.
Using this plugin, you can add more security features to protect your website from unexpected hacks, malware, or spam. It also compatible with APM support and reduces page loading time.
It also saves your site's bandwidth up to 80% by minifying the HTML, CSS, and JS files. If you want to optimize your website performance, you may go with W3 Total Cache.
Key Features of W3 Total Cache
Works with shared hosting, virtual private/dedicated servers, and dedicated servers/clusters
Quick mobile pages (AMP) support)
Come with several security features to ensure website safety
Support multiple CDN integrations to optimize images
Active Installations: 1+ million
Ratings: 4.5/5
Get The Best WordPress Caching Plugins Tested by WP Hive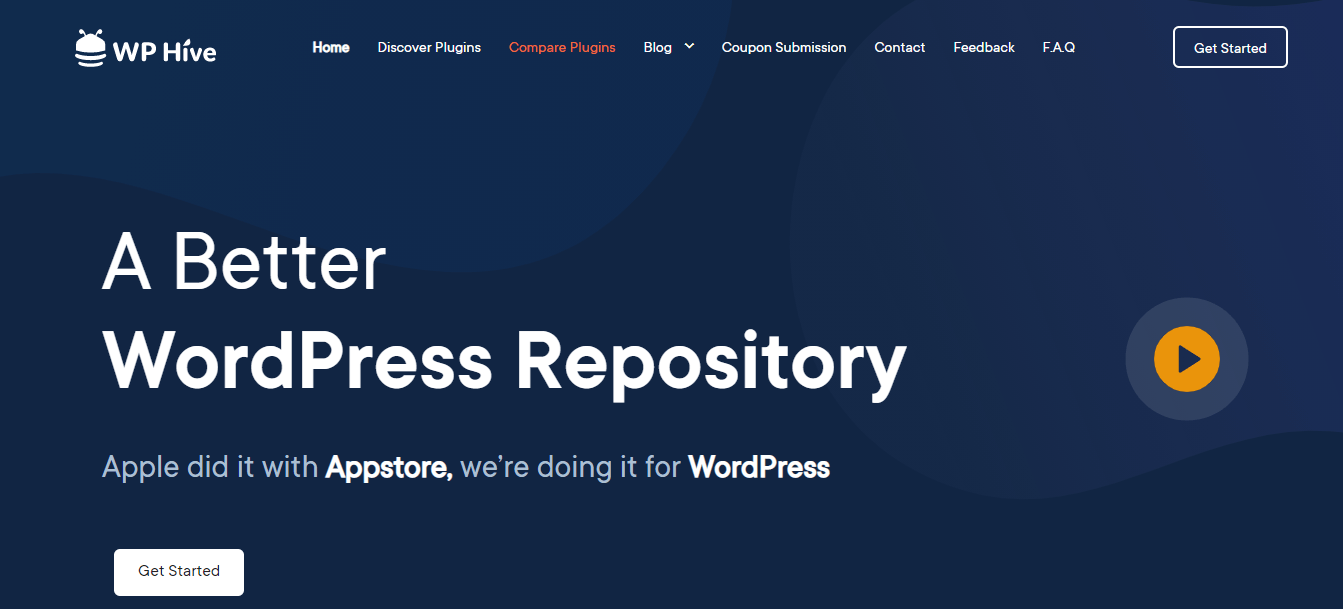 WP Hive (A Better WordPress Repository) is an amazing website that comes with some stunning features to help WordPress users and developers. Using this website, you can find your required plugins that are associated with the official 'WordPress.org' website.
However, you can also use the WP Hive to test the particular plugin and even compare your plugin with your competitor's plugin. In short, it shows all the necessary information of a plugin and displays useful statistics.
We have also chosen this advanced repository website to test the above WordPress caching plugins. And we have included the test result in the following table.
| Features | WP Super Cache | LiteSpeed Cache | WP Fastest Cache | WP Optimize | W3 Total Cache |
| --- | --- | --- | --- | --- | --- |
| Active Installations | 2+ million | 1+ million | 1+ million | 1+ million | 1+ million |
| Rating | 4.5 | 5 | 5 | 5 | 4.5 |
| CDN Support | Yes | Yes | Yes | Yes | Yes |
| Memory | 119.33 KB | 675.08 KB | 79.26 KB | 485.74 KB | 418.57 KB |
| Page Speed | 0.09s | 0.02s | 0.04s | 0.02s | 0.05s |
| Pricing | Free | Free | Free | Free | Free |
| Version | 1.7.1 | 3.6.2 | 0.9.1.2 | 3.1.6 | 2.10 |
| Language Support | 28 | 21 | 34 | 28 | 16 |
Now, you can identify which one is the top-performing caching plugin from this table. However, our recommendation is to choose the one that is perfectly matched with your requirements.

So, Choose a WordPress Caching Plugin and Make Your Site Blazing Fast
Now you know some of the best WordPress caching plugins and their features. And you also know how they perform. So, why are you waiting for? Choose a caching plugin that will perfectly match your requirements and make your site stand out with super fast speed.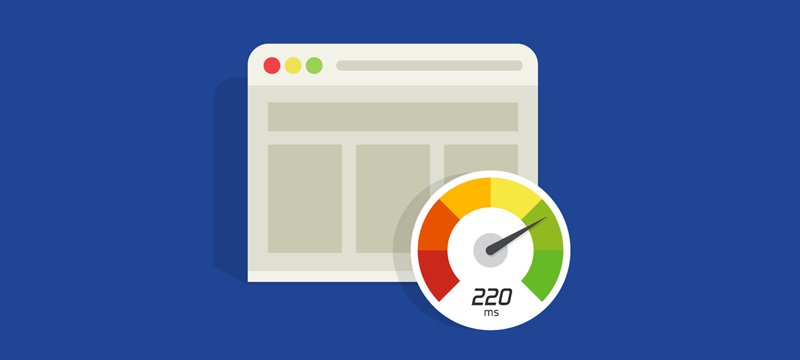 Before selecting any of the above plugins to optimize your website, you should check out their terms & condition and focus on their features.
After using its free version, if you need to add extra functionality to your caching plugin, you are highly recommended to use its premium version.
And don't forget to share this blog on your social channel if you think it deserves a shout-out. Also, raise your voice in the comment box below if you face any complications while using this plugin.