Website building is not just for web builders now. Page builder plugins have made this way so smooth for people who don't like coding but has a handful plan for a website. So, have you ever used the Elementor page builder to create any personal or eCommerce marketplace? It is the most advanced frontend drag & drops page builder.
Also, there is a lot of Addons available for this page builder to extend its features in a better way. HappyAddons is the ultimate freemium (free+premium) widgets library for Elementor to provide a professional design on your site.
HappyAddons is a unique Elementor Addon. It might be the best addon package for Elementor.

–Adam Preiser, Founder of WP Crafter
It comes with vast Free and Pro features for general and business users. Today, we will introduce you to all the features of HappyAddons thoroughly.
Take a Journey with HappyAddons Free Features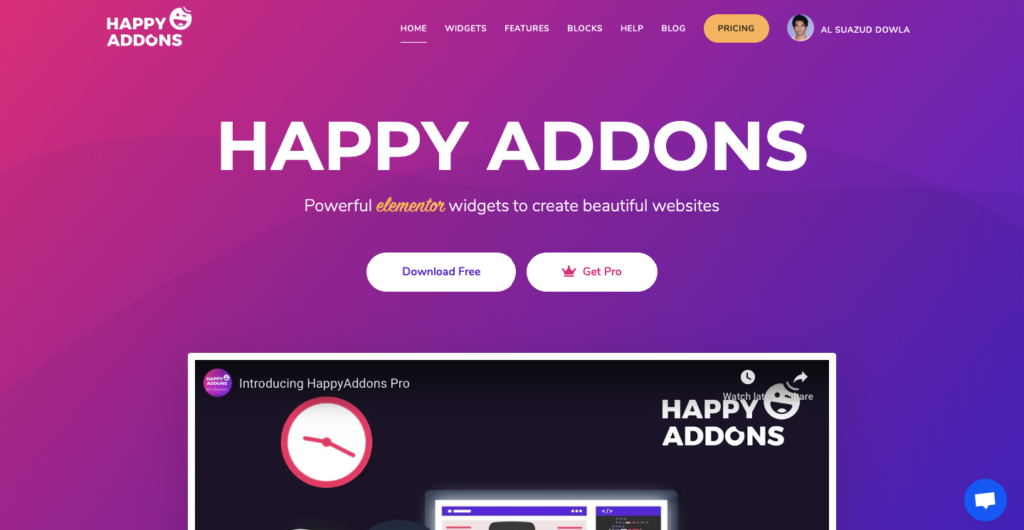 Firstly, we will introduce you to HappyAddons free features. You can create a beautiful site in minutes with them.
Happy Elementor Addons is hosting free yet with some powerful features and widgets. You will get confused after using them whether they are premium or free.
Free HappyAddons Widgets
Card: This widget is used to demonstrate products, news, articles, images, links, badges, and creative posts using a beautiful combination of texts. With this built-in widget, you can build eye-candy designs in a twist.
Info Box: Build impressive information boxes using icons, links, and texts.   
Icon Box: It is a simplified version of infobox that just comes with powerful display features. Icon box is perfect for showing information to the users in multiple styles.
Gradient Heading: You can create eye-catchy headings for your website. Also, it has different gradient styles, angles, opacity, and positions that look better across several device screens.
Image Compare: Photographers or product designers will love this widget as they can display their before and after picture differences through this. There are some built-in styling options and vertical & horizontal orientation features to show your creativity. 
Team Member: If you want to show your gorgeous team in numerous styles using texts, images, and social links then this can be a perfect widget for you. 
Let's introduce with some more free widgets-
Skill Bars
Review
Dual Button
Number Widget
Justified Grid
Testimonial
Logo Grid
Slider
Image Carousel
Image Grid
The free widgets aren't finished yet. After installing HappyAddons you can use- Step Flow, Fun Factor, Calendly, News Ticker, Social Icon, Twitter Feed, and Bar Chart. Apart from these, there are two widgets that are free, named- Pricing Table and Flip Box. The specialty of them is they have an extended version as pro features of HappyAddons.

Free HappyAddons Features
Floating Effect: It can create stunning animations for any Elementor widget.
CSS Transform: This widget can work seamlessly with every widget. From now you can utilize different CSS transforms like translate, rotate, scale and skew without any limitations.
On-Demand Asset Loading: It ensures to maintain your pages lean & fat-free by loading only CSS or javascript assets. And, it's from only the widgets that were used to design your pages
Besides these, there are more free features available for the free user, Like- Widget Background Overlay, 500+ Line Icon, Custom Column Order, Happy Clone, Fixed Size Button, Grid Layout, and Wrapper Link.
Take a Journey with HappyAddons Pro Features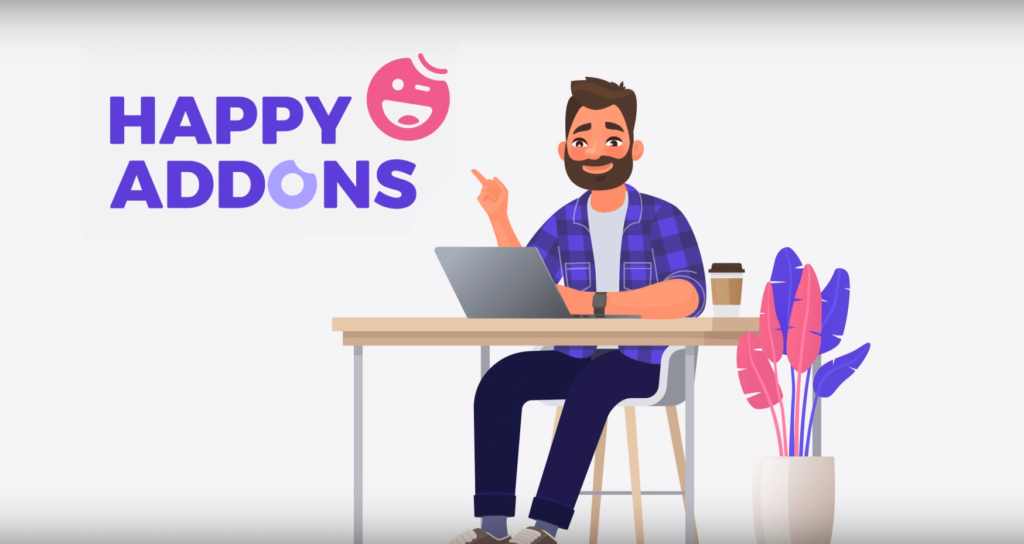 The pro widgets are for more extensive use and professional design. So check them out how they can help you.
Pro HappyAddons widgets
Feature List: You can dispense your product features in styles with this stylish list widget.
Image Hover Box: Present information in a smart and fancy way with the help of the Hover box.
Team Carousel: If you want to display your team members, you can use this stylish Team Member carousel widget.
Scrolling Image: Show your logos, projects, or even products in vertical and horizontal animated style like nobody else.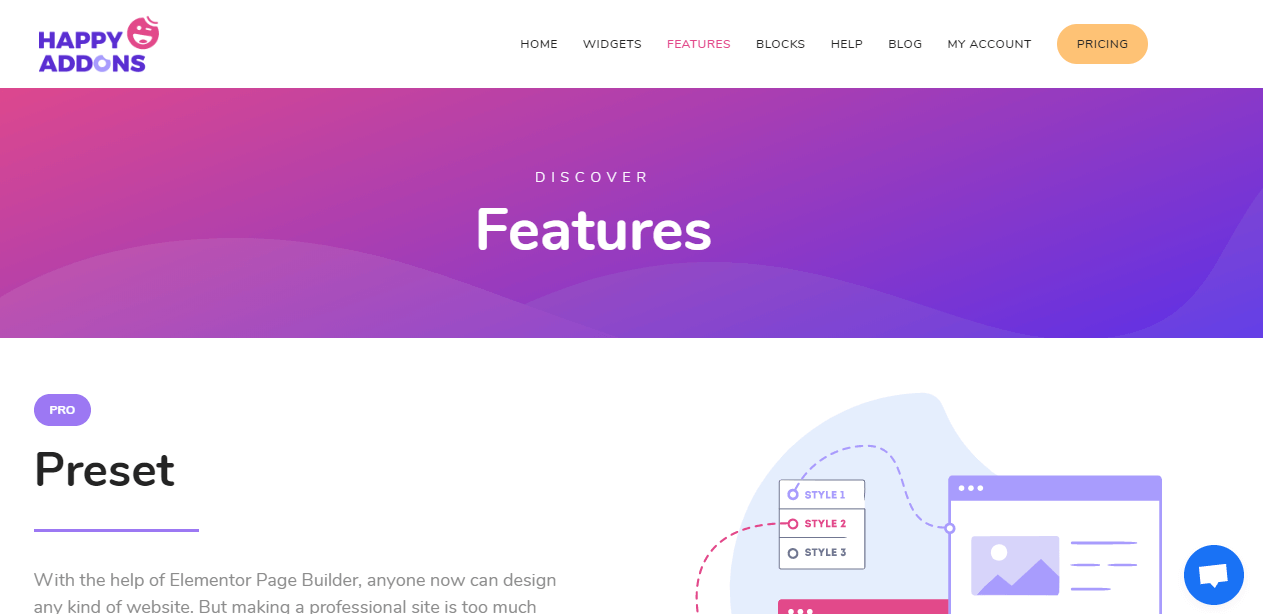 Let's see some more pro widgets-
Pricing Table
Advanced tab
Flip Box
Advanced Heading
Testimonial Carousel
Advanced Accordion
Logo Carousel
Animated text
Timeline
The pro widgets aren't ended yet. After activating the HappyAddons Pro License you can use- Instagram Feed, Advanced Toggle, List Group, Countdown, Source Code, Promo Box, Hot Spot, Price Menu, and Business Hour.
Pro HappyAddons Features
Preset: With this pro feature you can use more than 400 pre-built designs. It will reduce the time to build a site.  
Cross-Domain Copy Paste: You can copy-paste elements from other domains. Repetitive works can be done like buttons, cards, team members, etc.
Unlimited Section Nesting: This will help you to create a limitless section within the existing single section of Elementor Page Builder. 
Live Copy: With this Pro HappyAddons feature, you can now copy any design from the HappyAddons Demo site to your main site. The superstition is you can copy from the frontend to the Elementor edit panel. 
Image Masking: You can convert your square image into a lovely custom shape. There will be no hassle just upload your image and choose your shape.  
Site Sync (UPCOMING): The Site Sync feature can smoothly build a replica page with a single click in sync option. So it's very easy to get your live site up and running from the staging state.
If you want to take your website look at the next level then you are most welcome to the Pro world of HappyAddons.
Improve Your Web Design with HappyAddons Features
All the free features of the Happy Addons alone are sufficient to satisfy the basic requirements of your website. But, using Premium features, you can reach the highest stage.
If you are already known to Elementor page builder then the Happy Elementor Addons will be a cup of tea to you. Because the UI and UX of both these plugins are alike. Don't worry, if you are not familiar with Elementor as the intuitive user interface will be under your belt sooner.