Divi is one of the most popular WordPress themes and a visual page builder that lets you design websites in real-time. On the other hand, Elementor is recognized as the best WordPress page builder plugin that comes with the drag & drop feature to create and customize websites in minutes.
Both of these page builders are quite powerful. Along with many similarities like widgets, elements, and customization features, there are many differences.
People mostly use Divi builder when they are using Elegant Themes whereas Elementor is compatible with almost all the themes. This is one of the biggest reasons many users are now switching from Divi to Elementor. Pricing also plays a vital role in this selection process as well.
But you should know that there is no such way to convert your Divi site with one click. You have to recreate it from scratch.
Here we are going to share a step-by-step guide on how to recreate a website from Divi in Elementor by rebuilding it.
Prerequisites to Recreate a Website from Divi to Elementor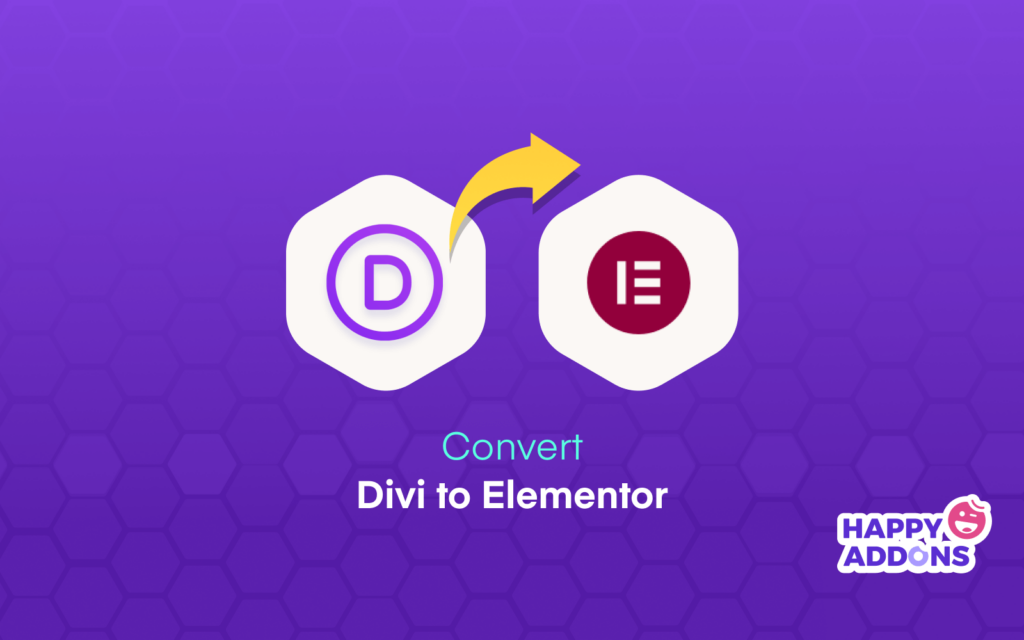 Before diving into the tutorial let's check out the prerequisites.
First: Before recreating your Divi website make sure that you backup your website. You can use any WordPress backup plugins to do the process.
Second: If you use any WordPress caching plugin, you need to turn it off.
Third: It's recommended to make a staging site before recreating. You can simply create a staging website using a website duplicator plugin.
Let's get started:
How to Recreate Divi to Elementor: 5 Steps to Follow
To be honest, it's not possible to convert the entire website or a specific web page from Divi to Elementor. Because Divi uses shortcodes to build web content while Elementor generates static HTML codes.
Here, we are going to show you how to rebuild your Divi website using the Elementor page builder.
Step 1: Install Elementor
Step 2. Remove Divi & Related Plugins
Step 3: Create New Page
Step 4: Add Content to the Page Using Elementor Widgets
Step 5: Use Elementor Templates to Design Your Website
Follow these above steps to redesign your website with Elementor.
Step 1: Install Elementor
First, you need to go to the Plugins->Add New.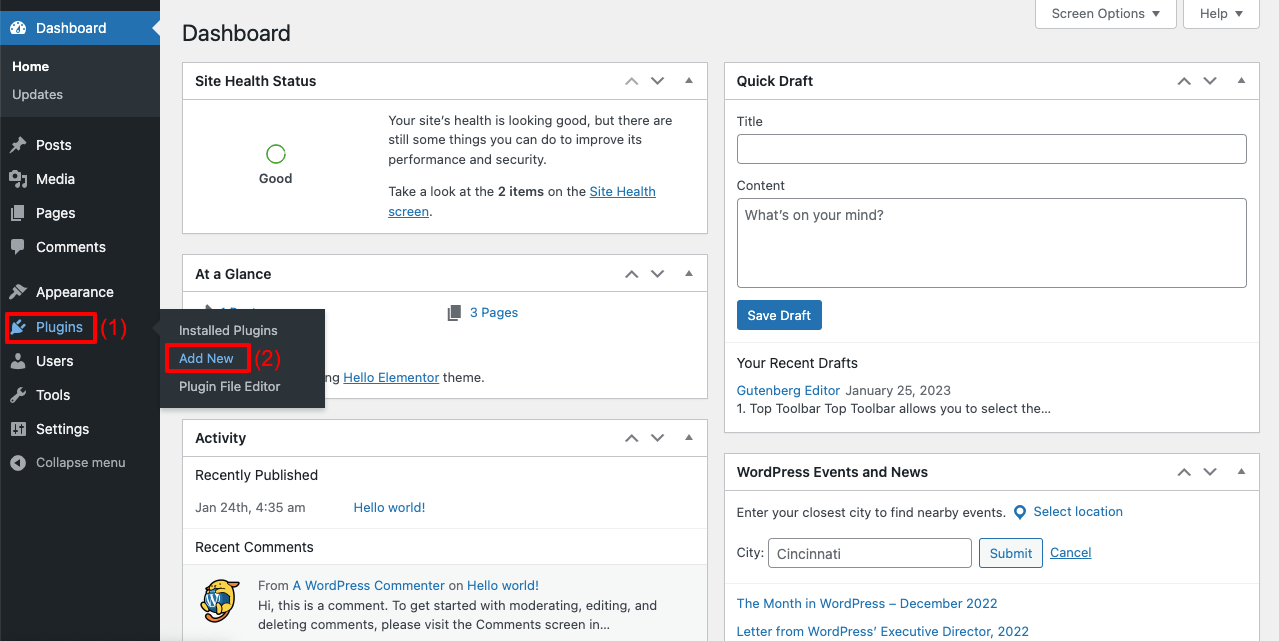 It will redirect you to the plugins page. Here, you should find the 'Elementor' plugin from the plugins directory by searching. Then click on the Install Now button to install the plugin. After that, you need to Activate the plugin.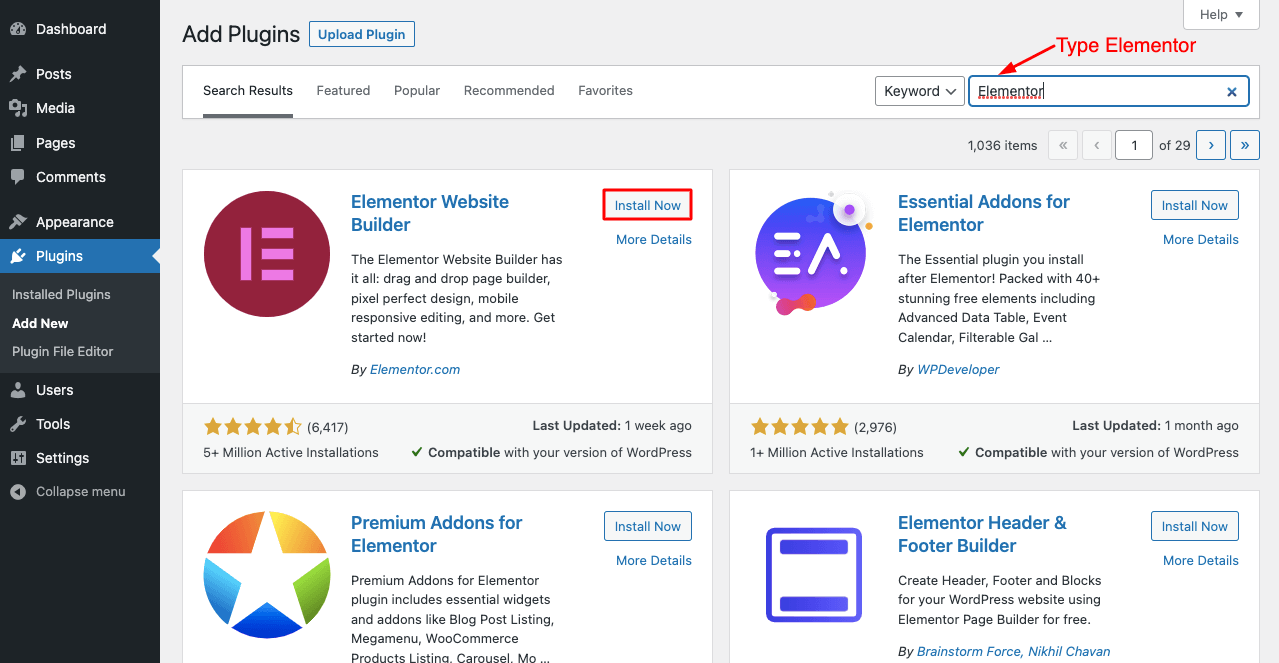 Note: If you need Elementor pro features to design your website, you can Install the Elementor Pro.
After finishing the plugin activation, you should go to the Elementor->Settings area to manage the basic settings of Elementor.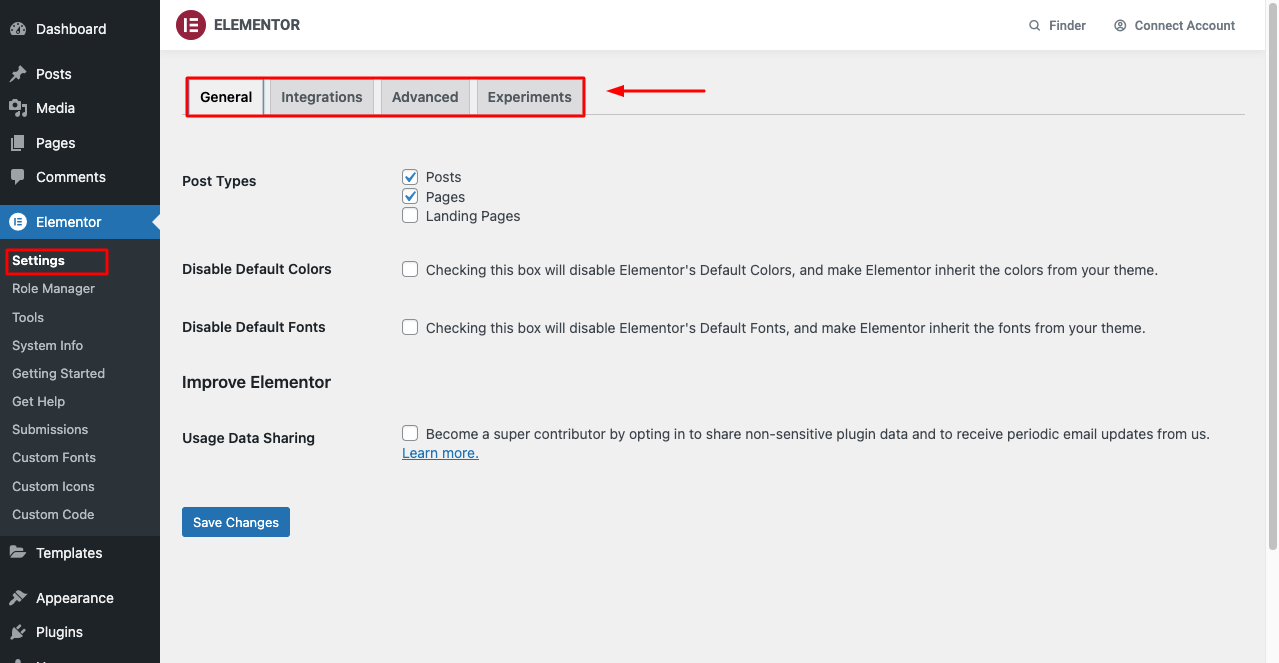 Step 2. Remove Divi & Related Plugins
After completing the installation process, your next step is to deactivate Divi and its recommended plugins from your website. Then you'll find lots of pages with the shortcodes left.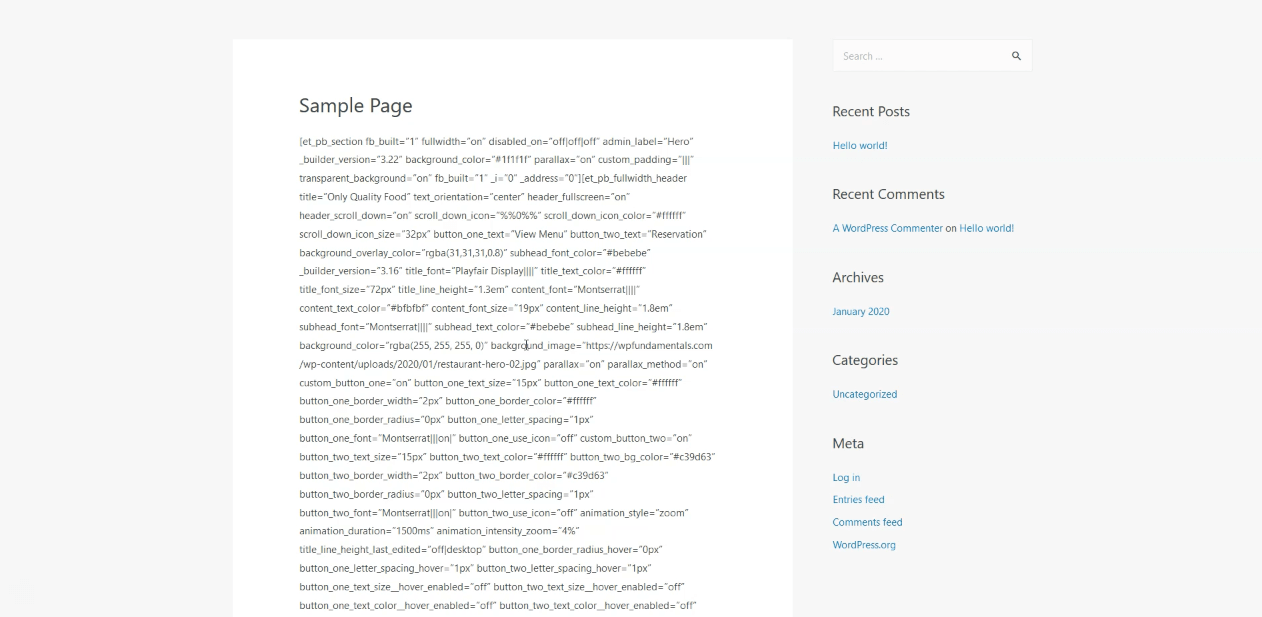 You have to remove these Shortcodes. To do this, you can use the ShortCode Cleaner to remove these broken shortcodes. If necessary, you use Garbage Collector to clean up your database.
Step 3: Create New Page
Now we are ready to recreate our website. First, we need to create a new page. To do this, visit the Pages->Add New.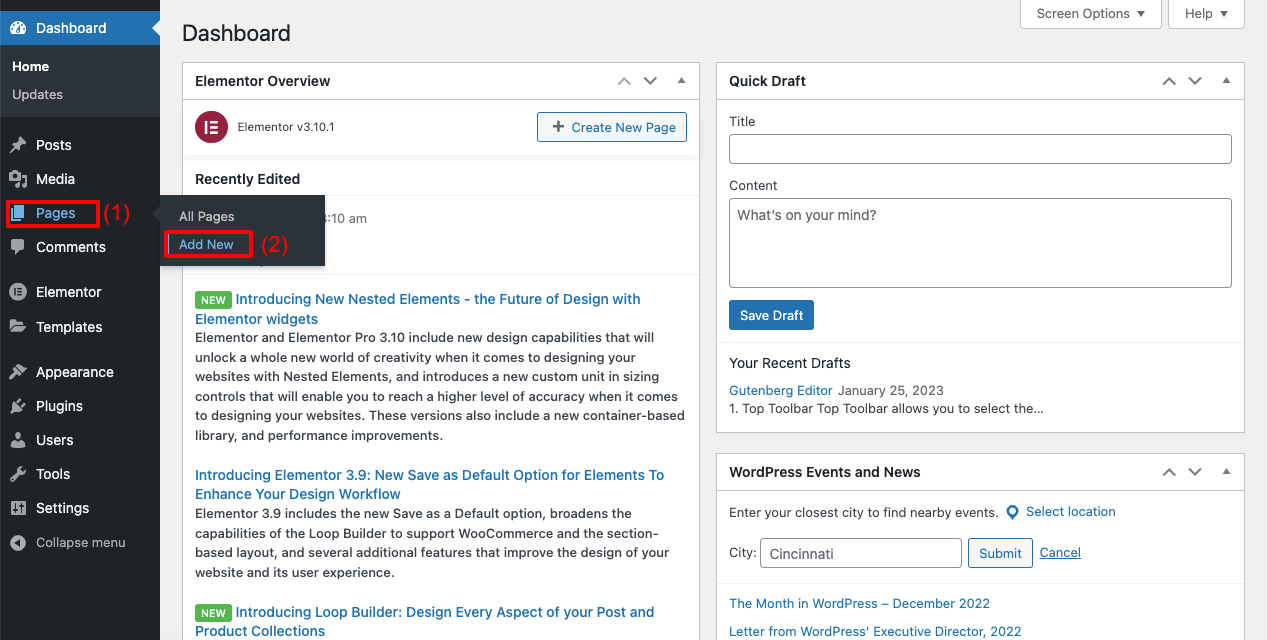 We have created a new page (Demo Page). Also, we've set the page setting.
Set the Page Layout->Elementor Canvas.
Click the Publish button to publish the page.
Click on the Edit with Elementor button to open the page into the Elementor editor panel.
How To Use Elementor: Ultimate Guide For Beginners
Step 4: Add Content to the Page Using Elementor Widgets
Well done. You have successfully created your web page and are ready to edit it with the Elementor.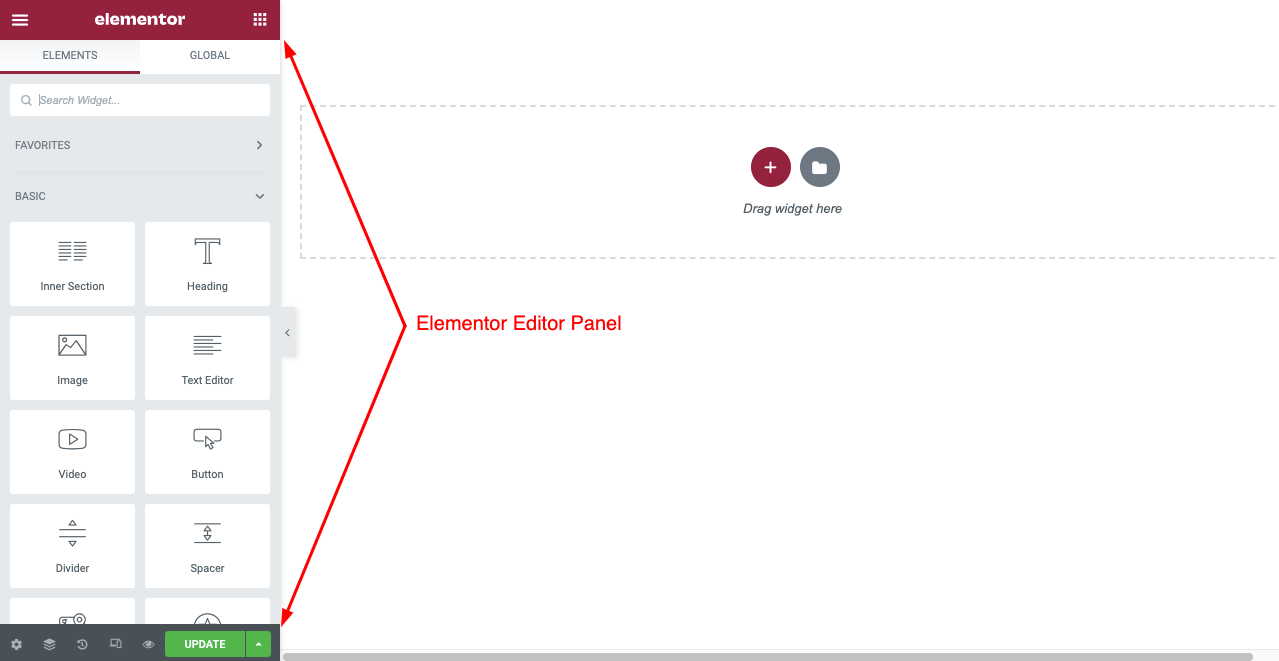 And it's time to add content to the page. Elementor comes with drag & drop widgets that you can use to design your webpage.
Let's add a heading widget. Just find the Heading widget from the widget gallery. Then drag & drop the suitable widget place for your webpage.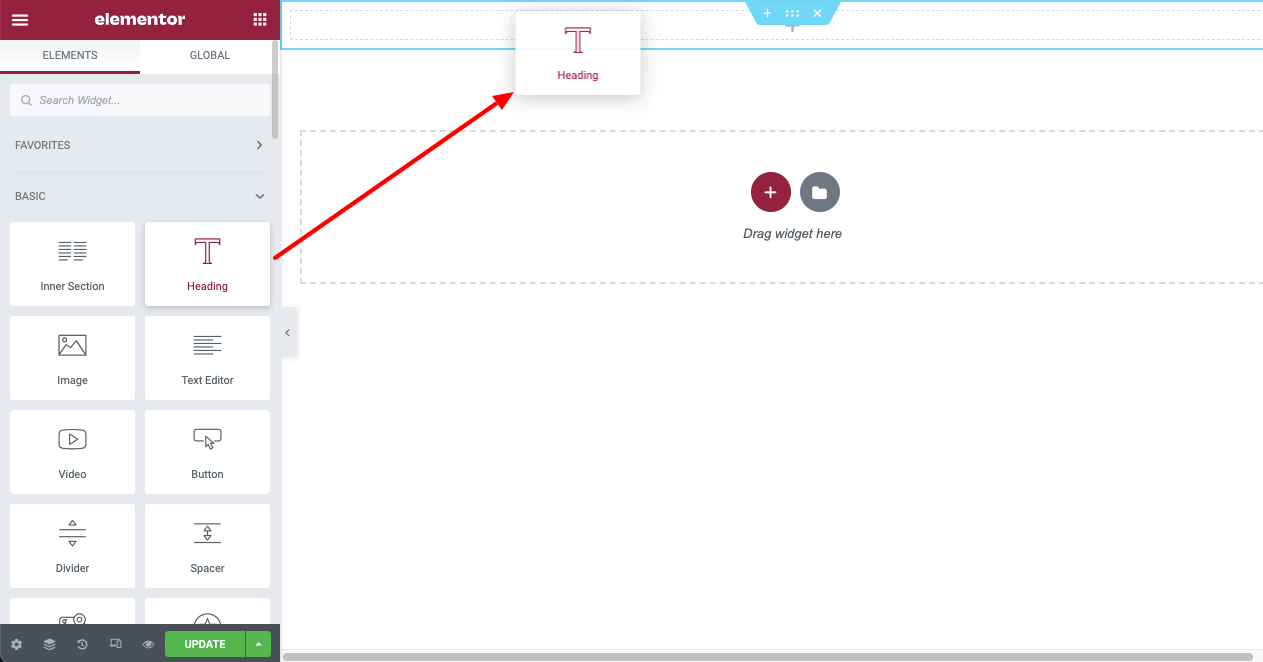 You can use the Style option to customize the heading.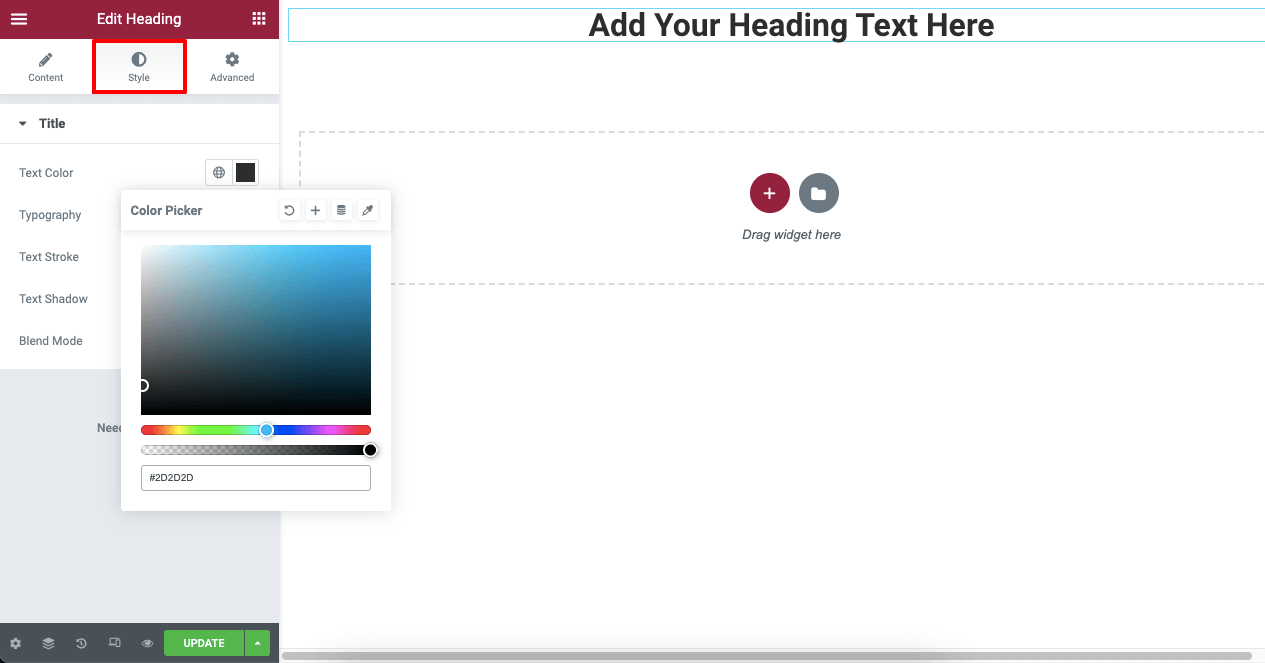 For more customization, you can use the Advanced features of Elementor.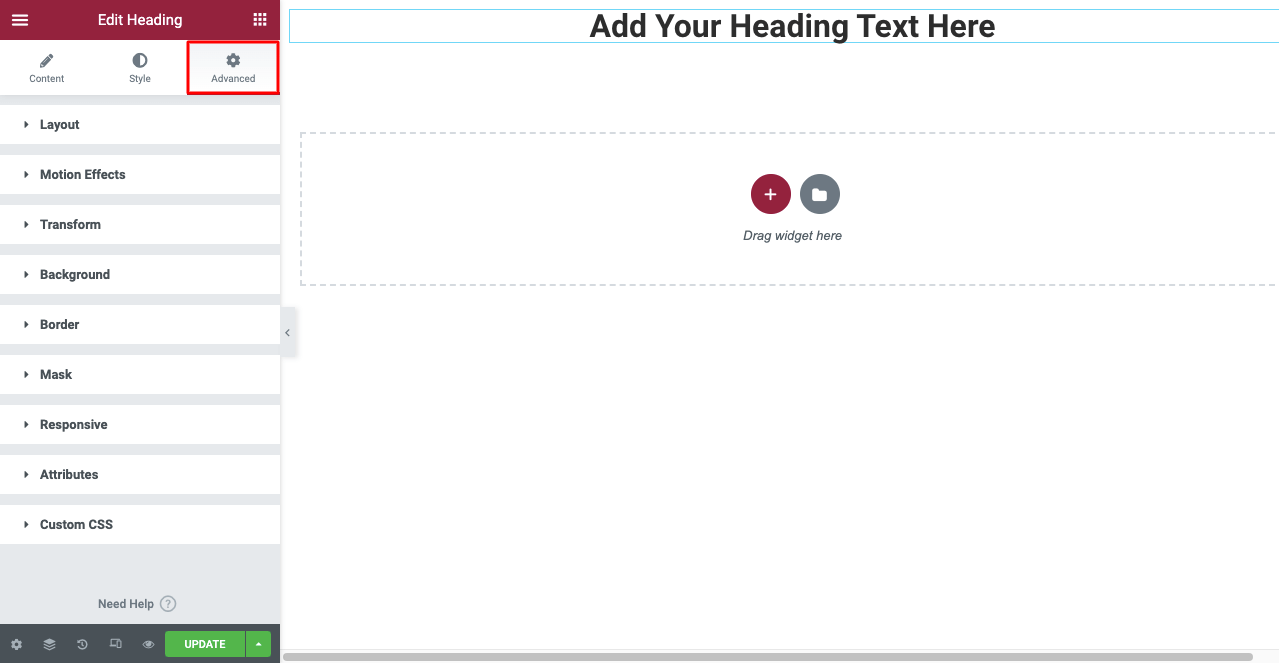 Step 5: Use Elementor Templates to Design Your Website
Elementor also comes with some readymade website templates for designing a website. You can choose a suitable one based on your design purposes. However, you can customize these templates in your own way.
Let's see how to use the Elementor website template.
First, click on the Template icon.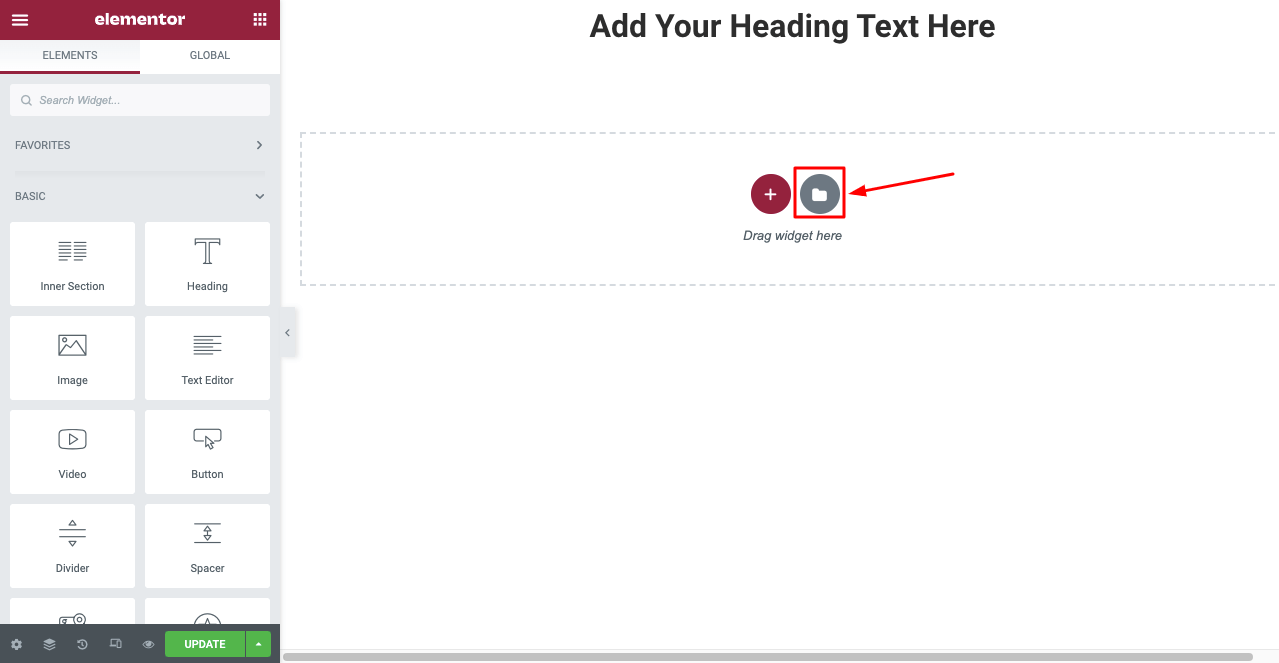 On the following modal popup, you'll get all the Elementor Blocks & Templates.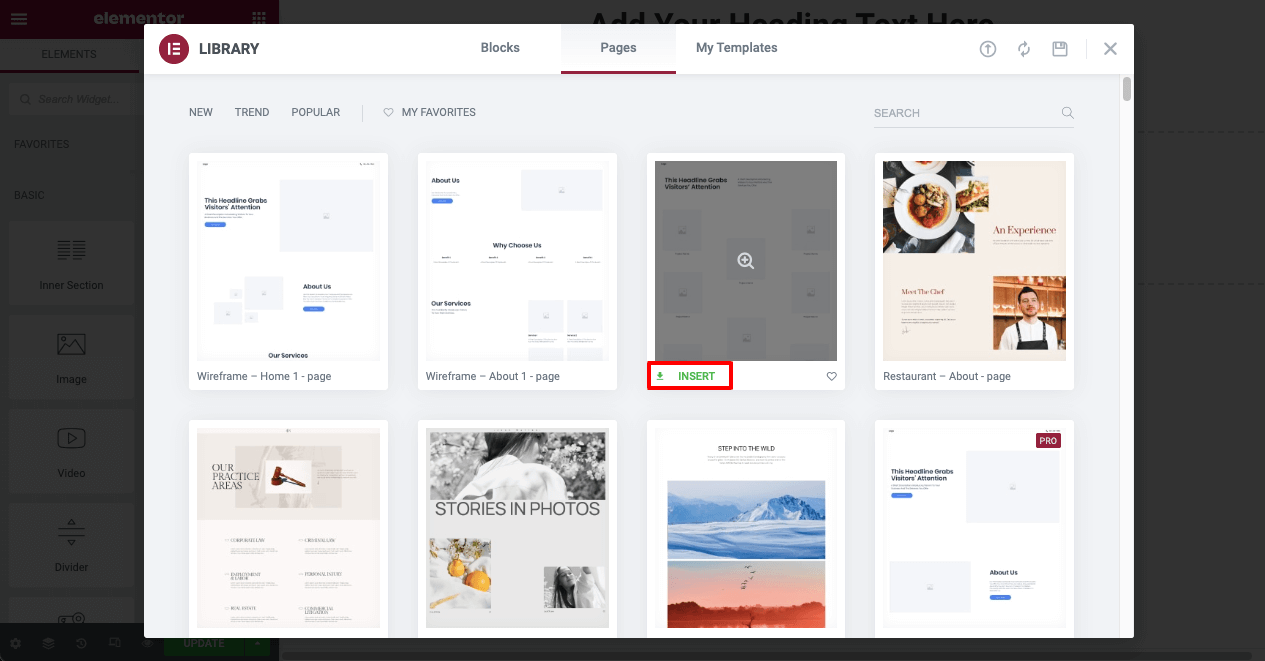 You can choose the right template or blocks from here. To use this template, you need to click on the Install button and wait for a while for the installation.
That's it.
FAQs on Divi And Elementor
Here, we've answered some basic questions regarding Elementor and Divi.
1. Which is better Elementor vs Divi?
It's a common question that people always ask. Elementor is an easy-to-use and mostly used page builder plugin. While Divi is much harder but cheap in price than Elementor.
2. Are Divi and Elementor the same?
Divi Comes with both a Theme and a Plugin version while Elementor is a plugin. But Elementor recommends the Hello Theme.
3. Is Elementor faster than Divi?
It actually depends on your web hosting plan and your website contents. But in general, Elementor is faster than Divi.
4. Can I use Elementor with Divi?
Yes, you are able to use the Elementor with the Divi.
Are You Ready To Recreate Your Divi Website in Elementor?
A page builder like Elementor or Divi changes the website design era. Now you can easily design a website in real-time.
In this blog, we've shown how to recreate Divi to Elementor. We've also answered some basic questions regarding Elementor and Divi. If you have any questions, you can ask using the comment box below. We'll answer it as early as possible.
If you find this blog helpful please share it on your social media. Don't forget to join our newsletters to get more information related to WordPress and Elementor.
Subscribe to our newsletter
Get latest news & updates on Elementor