The modern web industry is constantly evolving. Visitors today expect more comfort and better experiences from websites than ever before. This is why UX design has been so important. According to HubSpot, 88% of customers are less likely to return to a website with a bad UX.
By understanding the basics of UX design, implementing intuitive navigation, and utilizing A/B testing, web owners can ensure the best possible experience for every user. This article will reveal the secrets of how to improve website user experience (UX) and take it to the next level.
It'll also cover some more valuable points like how to measure the user experience of a website, elements to include, and more. So, get into the discussion without wasting any more time.
Table of Contents
What is User Experience in Web Design?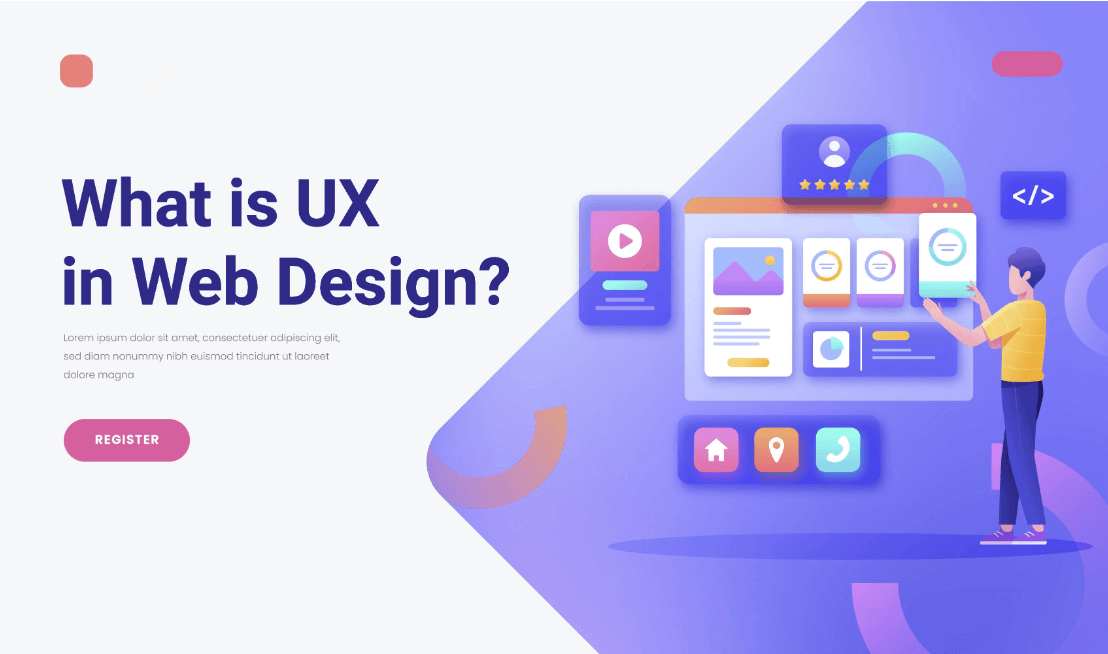 User experience (UX) refers to the feeling people display while navigating a website, whether from a desktop or mobile phone. It is often interchangeably used with the terms 'usability' and 'user interface design'.
The wonderful user experience of a website indicates it has an easy-to-navigate surface, a simple layout, contrastable color consistency, engaging typography, and more. You can uphold the brand value of your site and create a heavenly environment by enhancing its UX.
Factors that Influence User Experience
Several factors robustly influence the user experience of a website. We call them the elements of UX design. Let's have a quick look at them below what they do.
Usability – How easy is your website to use?
Usefulness – Defines if it can satisfy the user requirements.
Value – Whether the web content has utility and is worth users' time.
Credible – Explains if visitors can trust your content and brand identity.
Findable – It lets people easily navigate your website.
Desirable – Can it resolve the needs and queries of users?
Accessibility – It allows people with audio-visual disabilities to perfectly explore web content.
Note about Accessibility: Dyslexia and color blindness are two common visual disabilities that many people can't read out texts well if the font, style, and color don't suit with readers' eyes. If the audio-video files on your websites aren't noise-free, people with hearing disabilities will fail to catch them. We will talk more about them in the following parts of this write-up.
Statistics on the Importance of User Experience in Web Design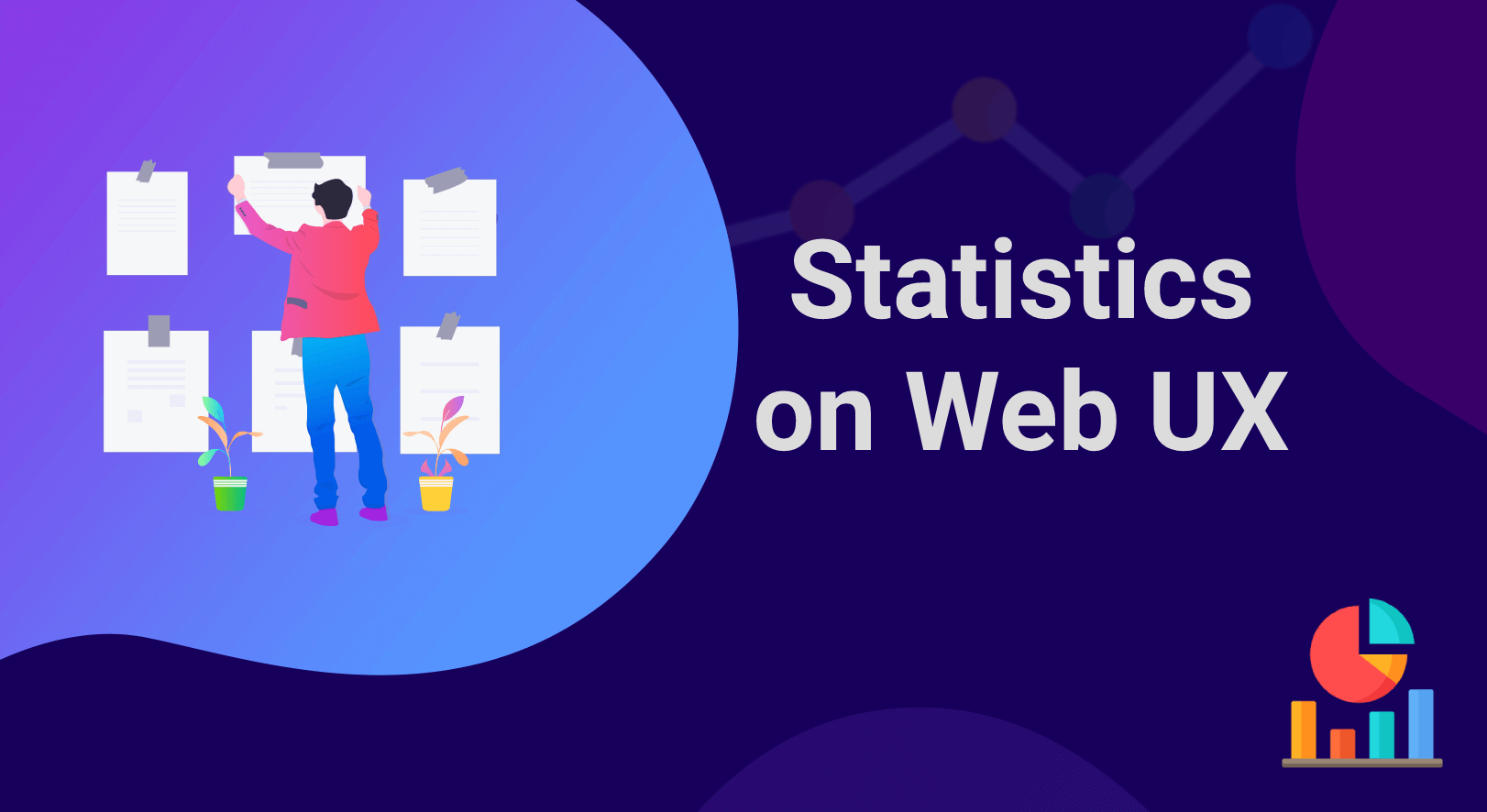 A well-designed user experience helps you create a catchy web interface and takes its presence to the top of the search engine result page. Below are some intriguing statistics on the importance of user experience in web design.
75% of customers judge the credibility of a website based on how it looks – Pop Web Design.
Every dollar spent improving UX returns $10 to $100 – UX Planet.
Businesses lose sales by 35% due to poor UX – Amazon Web Services.
0.1-second site speed increase can bring lots of sales – Deloitte.
Over 50% of users will avoid a website that isn't mobile friendly – Think with Google.
70% of customers abandon their carts due to poor UX – Kinsta.
A good interface can improve the conversion rate by 200% – Intechnic.
Hope these statistics are enough for you to understand the importance of user experience in web design. You will find lots of similar stats like these online.
Secrets on How to Improve Website User Experience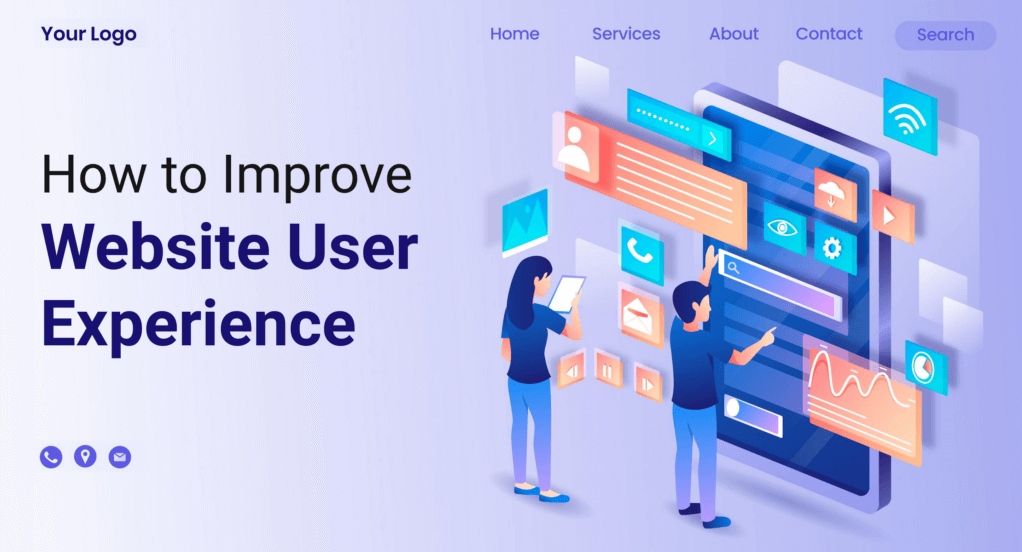 There is no end to the discussion of how to improve website user experience. Newer advancements will continue to revolutionize this segment over time. But there are some evergreen secrets without which it's impossible to offer meaningful experiences to the users. Let's explore them in this section.
1. Use Simple and Clear Navigation
Navigation helps you take users to the most important post, pages, and web sections. Make sure your header, footer, FAQ section, etc., are clearly visible. Today's users already have a sense of where to find these navigational elements.
All you have to do is keep the navigational language easy to read and properly understandable. And maintain a hierarchy while designing the navigational mapping in which the most critical categories and elements will come on top.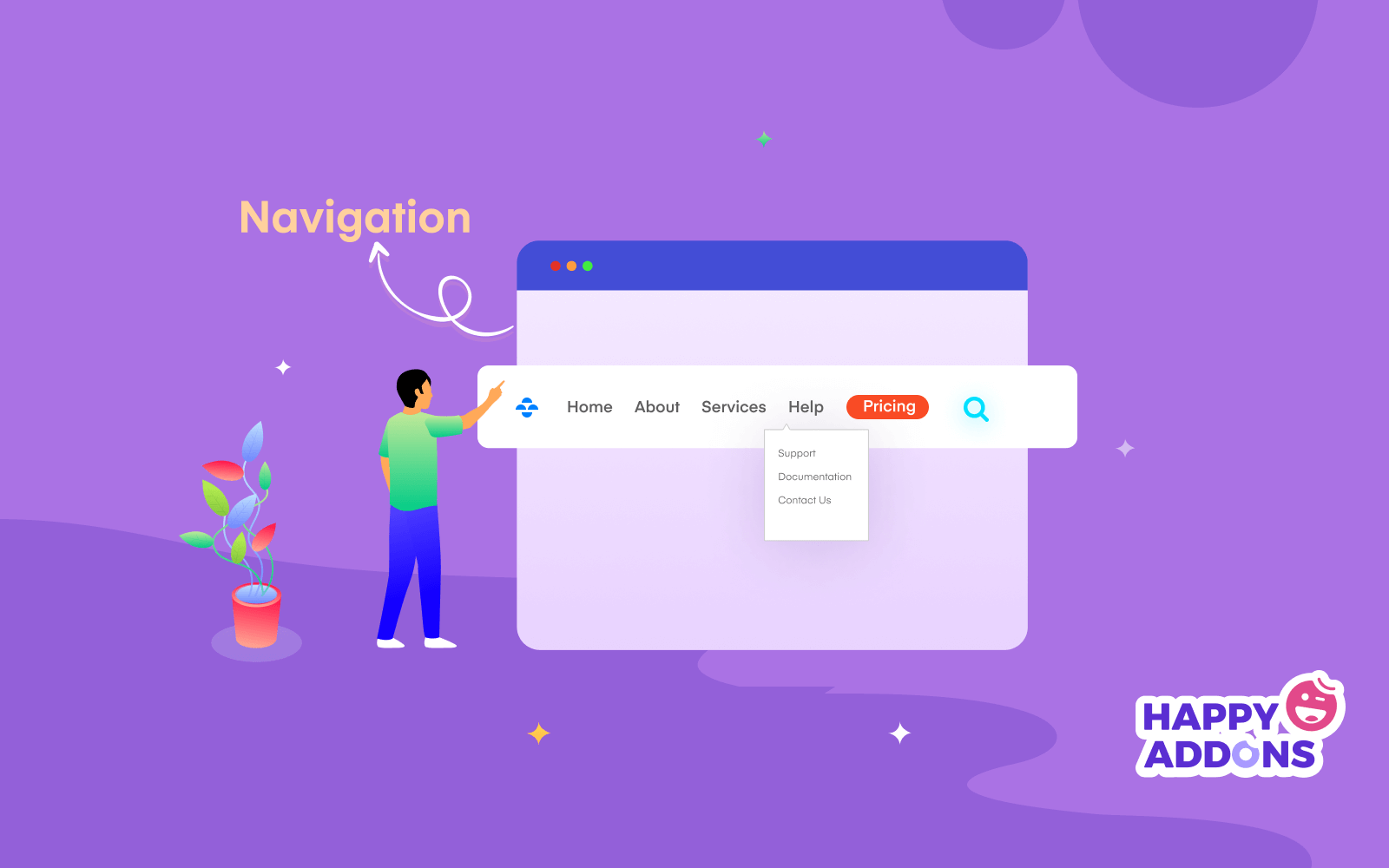 Note: Sticky transparent header is a new trend in the web industry. It is a navigation bar that stays fixed at the top even when users scroll down their web page. Here's how to create the sticky transparent header.
2. Differentiate Hyperlinks
The hyperlink is a word, point, phrase, or sentence that can take users to another location. Web owners use it to grow their internal and backlinks and pass traffic to other posts and pages. Most websites use a contrastive color, underlining, and more to differentiate their hyperlinks.
The length of hyperlinks carries a value. It can have a positive impact on improving your domain authority. So, don't randomly select a word or phrase for hyperlinks. Select words in such a way that they become meaningful and trigger visitors to click on them.
3. Use Images Wisely
Long content without images becomes boring to web users. Meaningful images make your discussion vivid. Several studies have found that people remember 80% of what they see and 20% of what they read. The reason is that 65% of people around us are visual learners – Prof. William C. Bradford.

You will find endless fascinating stats on it. Apart from all these, quality images are helpful to boost your SEO scores. Adding descriptions and alt-tags that are properly optimized with keywords can help your content appear both in the web and image sections.
Note: Most newbie users tend to copy images from other sources even if they are copyrighted. Never make that mistake. Freepik, Canva, Unsplash, and Pixabay are some great sources for finding copyright-free images.
4. Apply the Right Color Scheme
Color has a mighty power to influence human psychology in different ways. It's an influential element to amplify the design aesthetic of any website. According to many top design firms, 39% of people value color more than any other element of web design – HubSpot.
Applying the right color scheme can help invoke emotional attachment, create a visually pleasing environment, and present all the web sections in a differentiable way. If you don't know how to select the right color contrast, here's an article best website color scheme for modern web design.
5. Use Easy to Read Typography
Without a good typography sense, it's impossible to take your website to the greater stage. Yet it's one of the most overlooked aspects of UX and web design. Typography refers to the composition of fonts, typefaces, contrast, consistency, alignment, etc.

Dyslexia, color blindness, amblyopia, and glaucoma are some common eye disorders. Among them, at least 10% of the population around us suffer from Dyslexia – British Dyslexia Association. It means failing to choose the right typography will cause you to miss out on a large number of potential readers.
Explore the fundamentals of typography in modern web design.
6. Keep Enough White Space
White space refers to the blank space between all the elements on a website. Some web developers still believe showing too much content in a limited space can satisfy web users. But things have changed a lot. According to Neil Patel, today's average visitors are skimmers, not readers.
Showing up too much in limited space means you give them less opportunity to read your content. It can be boring for them too. So, don't saturate your web pages with too much content. Use the F-shape pattern to publish them. Because it follows the common eye movement of online users when they visit a website.
7. Create a Website Wireframe
A website wireframe is a blueprint that helps you visualize how all the parts on a website will look after it comes online. With this approach, you can map out the structure of your website and fix the placement of all important elements before you start coding.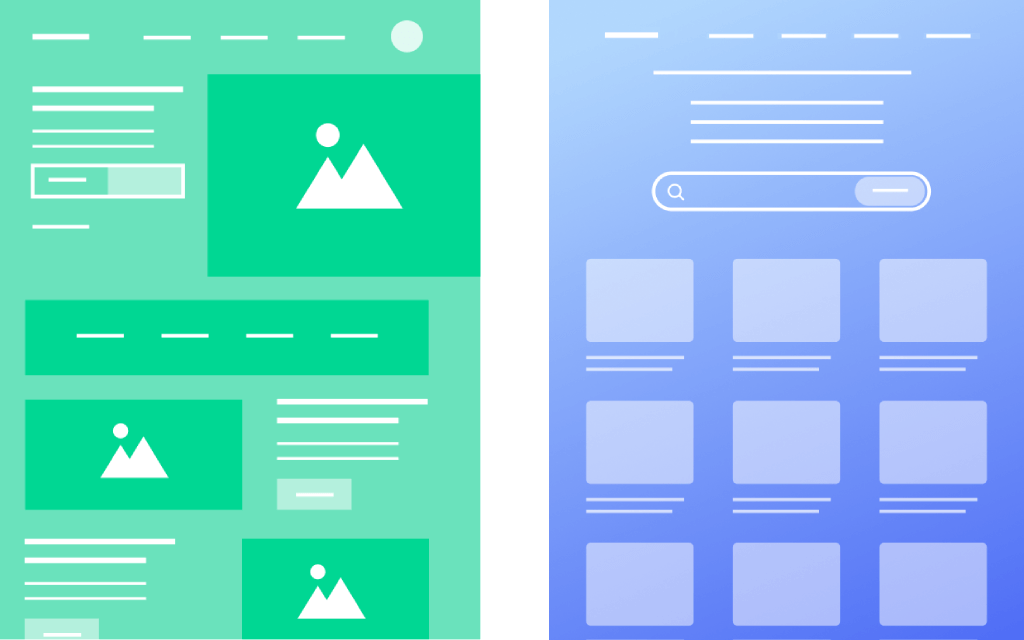 So, you don't have to take the hassle of correcting white space, header, footer, CTA buttons, etc., over and over again while continuing your design. If you are a freelancer and work for a client, wireframing can allow you to take the client's confirmation in advance whether he likes the design. Thus it can save you time a lot.
8. Use Attractive Call to Action (CTA) Buttons
Call-to-action (CTA) buttons play an important role in converting users to the ones you want. According to Creative MMS Today, revenue is increased by 83% when CTA buttons are well-placed and relevant to the sections. There are different types of CTA buttons used on the web. The popular ones among them are shown in the image below.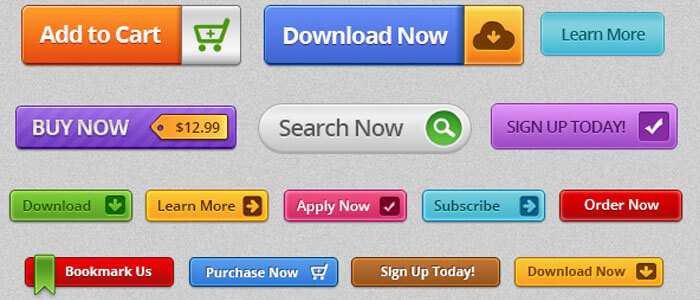 How to create engaging CTA buttons that convert? Be clear, use commanding verbs, apply catchy colors, write engaging copy, add fancy graphics, and highlight the key values. Explore the best practices for creating killer CTA buttons.
9. Eliminate Redundant and Unnecessary Elements
If you don't know how to make your website fresh and clean, try eliminating the redundant and unnecessary eliminates. Below are some proven tips you can apply.
Don't show pop-ups multiple times during the same user session.
Normalize links, CTA, and navigation menus that don't work.
Stop automatically playing any sound or jingle, as it may scare some users.
Never publish the under-maintenance pages.
Remove Splash pages.
Note: A splash page is a page that automatically precedes before users step on their desired landing page. Instead, you can show modal or slide pop-ups.
10. Be Responsive and Mobile Friendly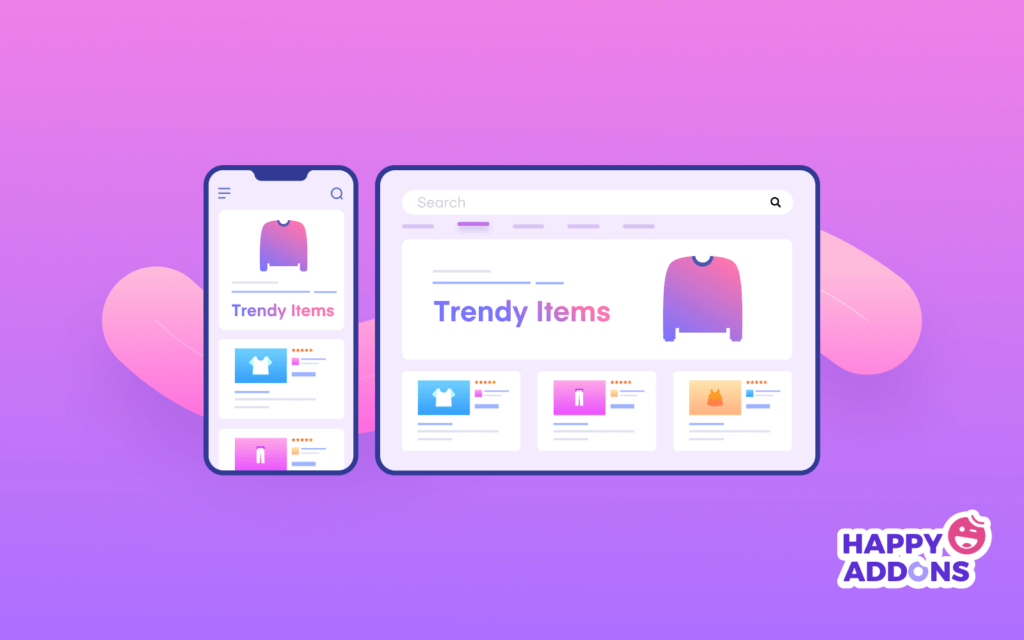 Mobile responsive websites are highly likely to rank on search engine result pages. The reason behind that is over 50% of traffic for any website today is generated from mobile devices – HubSpot. But to many web developers, this mobile optimization process becomes a lot boring.
Because they have to update the shapes, patterns, positions, and font sizes for mobile devices based on their screen sizes. A quick solution you may adopt is installing a mobile responsive theme. It will automatically optimize all the elements of your website for mobile devices.
11. Optimize Page Speed
From Unbounce, over 70% of customers have admitted that page loading speed strongly affects their willingness to purchase products from online retailers. If a page takes more than five seconds to load, you shouldn't expect anything better from that site.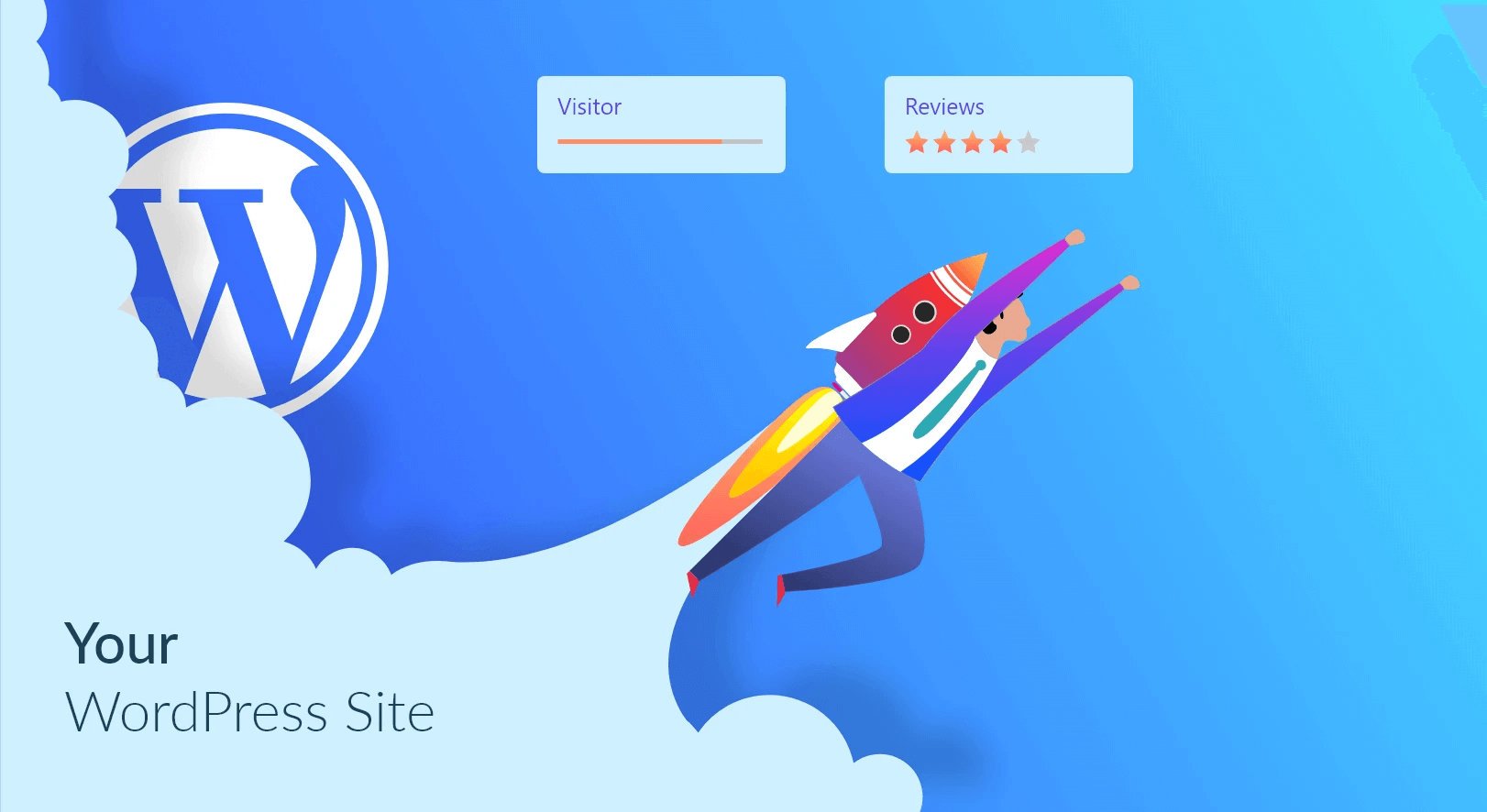 Infusing too much weighty graphical content while designing is the key reason why a website may become excessively heavy. There are many tools and manual ways by which you can reduce your content size to optimize page speed.
Check out the best WordPress caching plugins to optimize your page speed.
12. Be Careful in Ad Showing
Ad is a powerful way to monetize any website and generate earnings. But randomly selecting a place and publishing any size of the ad can destroy the visual environment of your website. According to Google, the top-performing ad sizes are 600*600, 160*600, 300*250, 200*200, 468*60, 250*250, 970*90, and 728*90 (pxl).
Make sure those ads are properly displayed on mobile devices as well. Don't saturate your post and pages with redundant ad posts. The best practice is to display the ad a maximum of once to twice.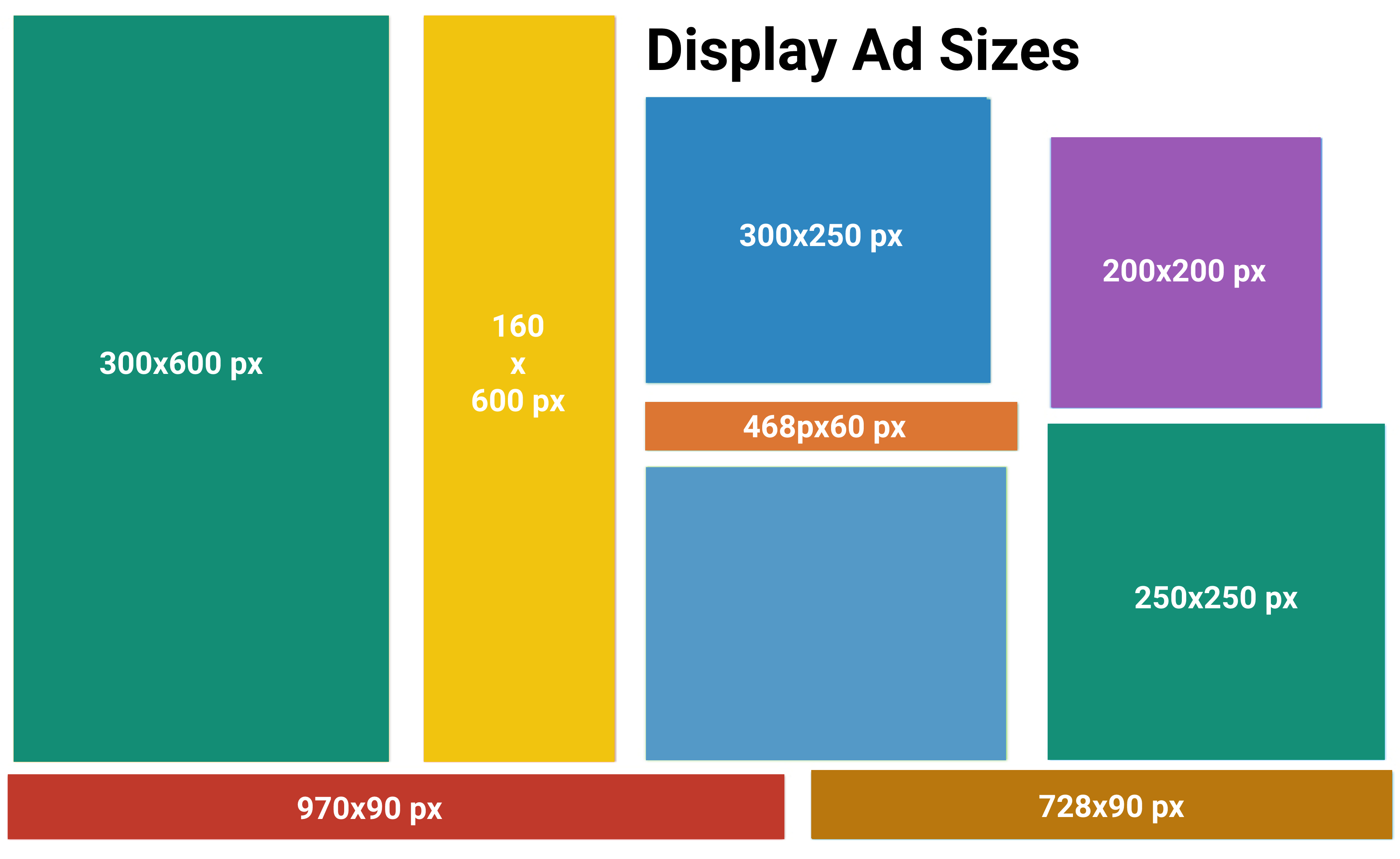 13. Enable Multi-Lingual Feature
If you plan to design a global website, enabling the multi-lingual feature is a must. It will translate the texts of a website into the local language of the user visiting. According to Statista, over 2.14 billion users of the world are ready to buy products online at least once a year.
And over time, they will love to read product information in their own language. So, enabling the multi-lingual feature means you are opening up the window of your website to reach global users.
14. Conduct UX Audit Regularly
Everything in the world is changing. And so do the UX design trends of the modern website. What seems charming today may not be equally enticing tomorrow. This is why you need to conduct the UX audit of your website after regular intervals.
Alongside, you need to study the blogs and articles of top web builder agencies so you can instantly become familiar with the latest advancements in UX design. You will find the metrics and recipes for measuring a website's user experience in the next section.
How to Measure the User Experience of a Website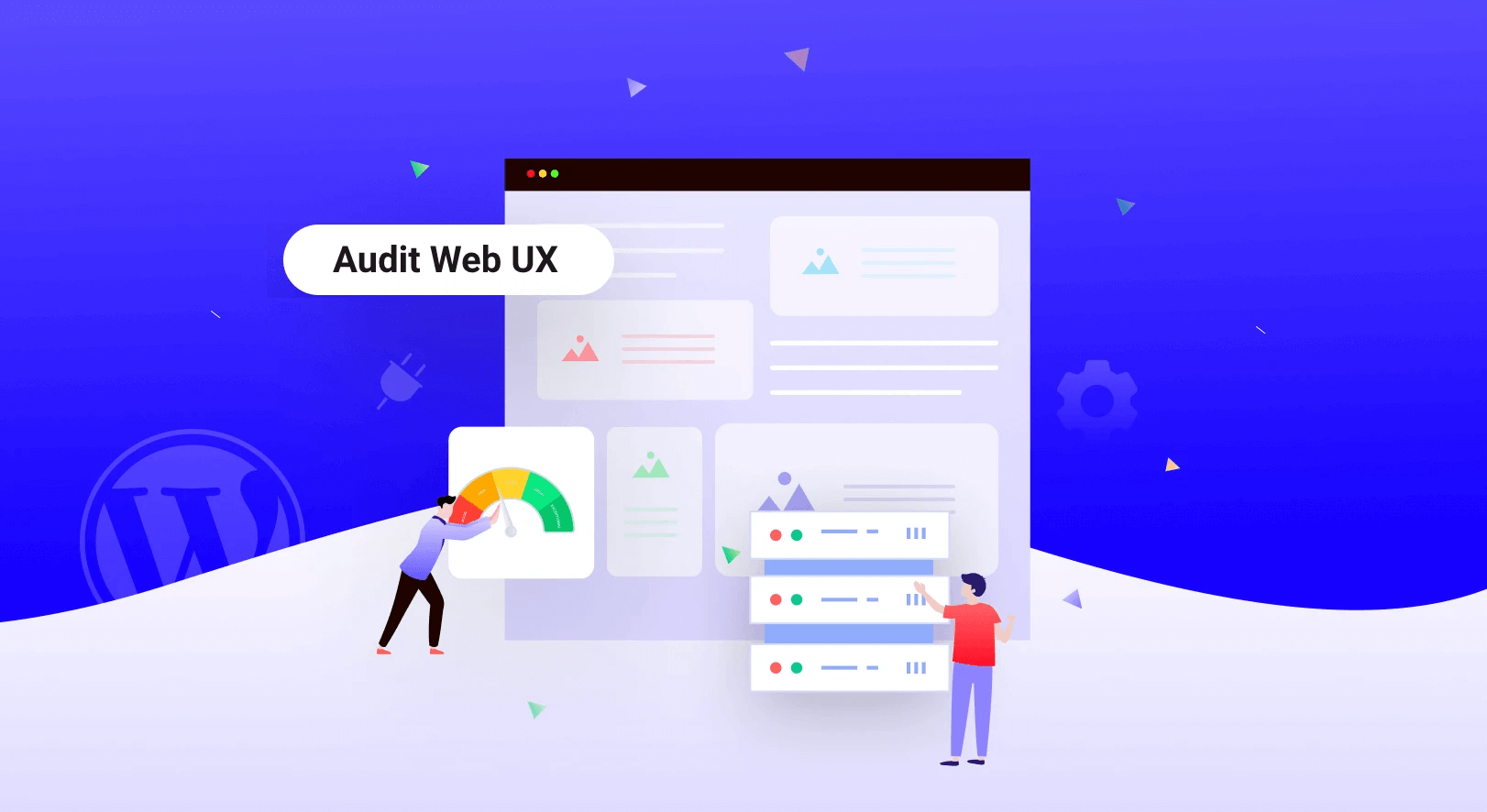 Already you know the importance of measuring the user experience of a website. Now, we will unveil the tools and metrics you can use. Let's explore them.
i. Average Time on Each Task
It defines how long it takes for users to complete each task on a website. Suppose you have a contact form that shouldn't take more than 10 seconds to complete. If the average time spent on it exceeds 10 seconds, there is obviously a problem.
ii. Task Completion Rate
To buy a product online, customers have to complete several steps. Search the product, visit the product page, add-to-cart, go to the check-out page, and complete payment. Task complete rate describes the percentage of customers who have completed all these steps.
iii. Error Occurrence Rate
When some stops are completing a task due to any problem, it's counted as an error. Due to downtime, theme-plugin conflict, and responsiveness issues, various errors may occur. Having too many errors means the UX lacks perfection.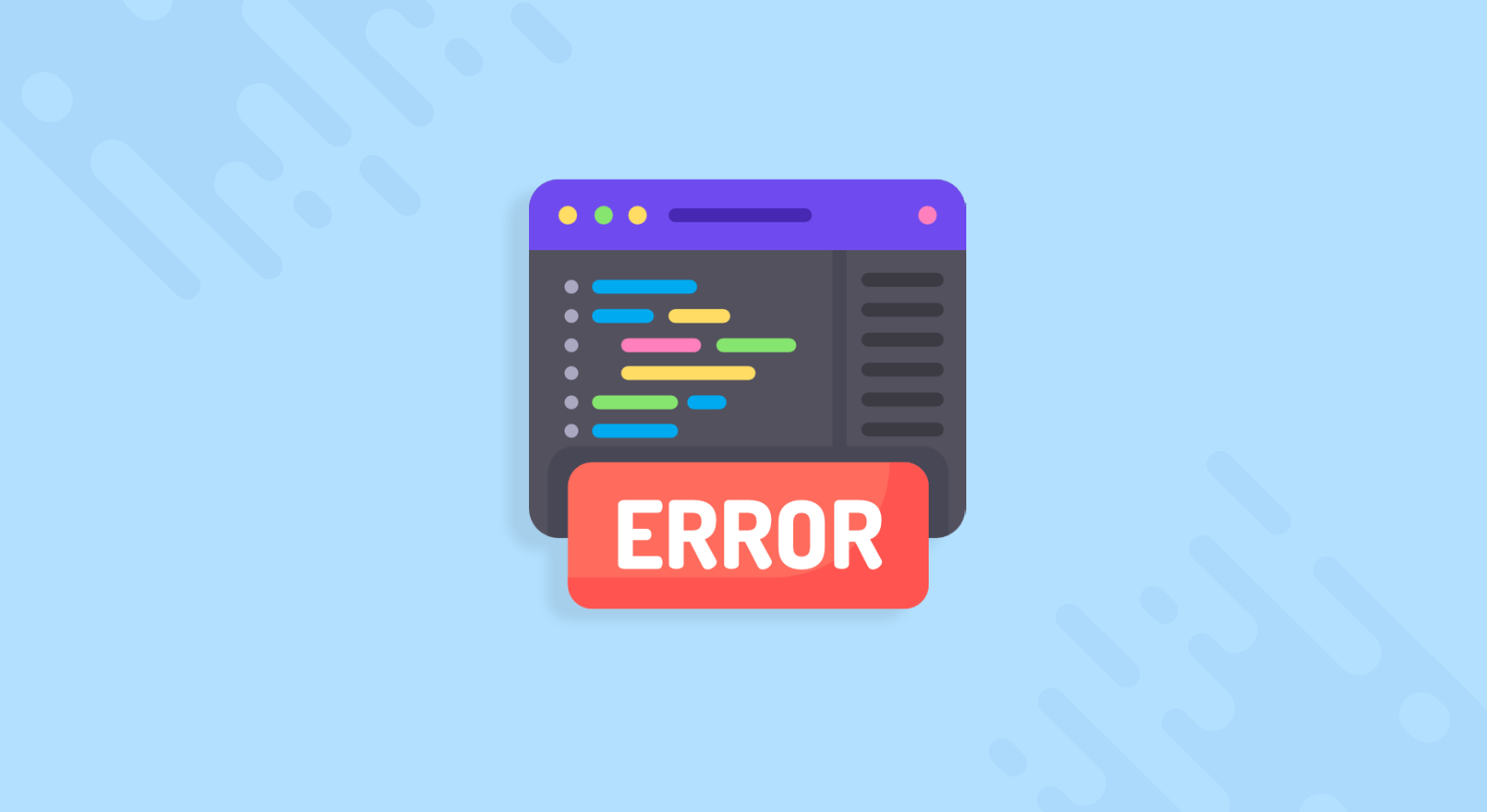 Note: Explore how to solve website downtime and theme-plugin conflicts.
iv. Mobile Responsiveness
If the widgets, content, CTA buttons, animations, and forms equally work well on mobile and tablet devices, the website doesn't pass the fair UX standard. According to Impact, 48% of users get frustrated when a website isn't mobile-responsive.
v. Retention Rate
Most users love to visit a website again if its UX is top-notch. Using Google Analytics or other tools, you can quickly evaluate and improve the retention rate of your website. If the average retention rate is over 20% for up to 90 days, it's assumed that the website has good UX.
vi. Check by Tools
Finally, you may take the help of some established tools to measure your website's user experience (UX). They are:
Crazy Egg
Google Analytics
Qualtrics
Optimizely
UsabilityTools
Hotjar
Microsoft Clarity
Bonus: Create Top-Notch UX Design for Your Website with Elementor and HappyAddons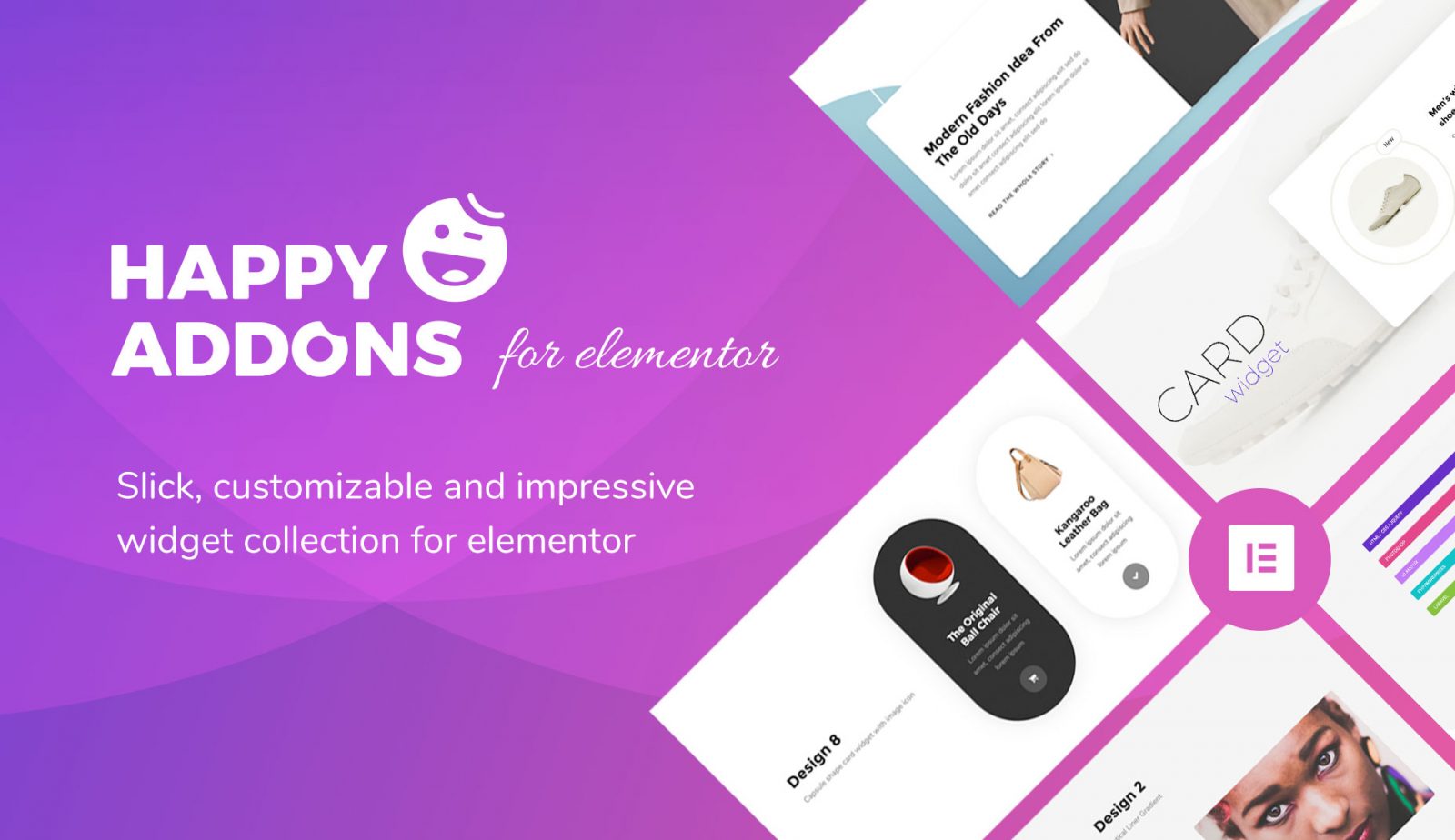 Elementor and HappyAddons are two great page builder plugins by which you can design a brand new website from scratch without a single line of coding. Elementor is the core plugin with 100+ widgets and dozens of features available. HappyAddons is a powerful addon to this plugin with 110+ more exciting widgets and features. Together with them, you can make magic on your site.
You can use them to take care of your typography, shape creation, placement, color scheme, CTA button, animation, form building, mobile responsiveness, and more. Both these plugins have a free version available on WordPress.org.
You may start your no-code web designing initially with their free versions. The free versions will let you use tons of exciting widgets that are enough to get ready a basic functioning website. If you are satisfied, you can upgrade to the pro version anytime.
FAQs on How to Improve Website User Experience (UX)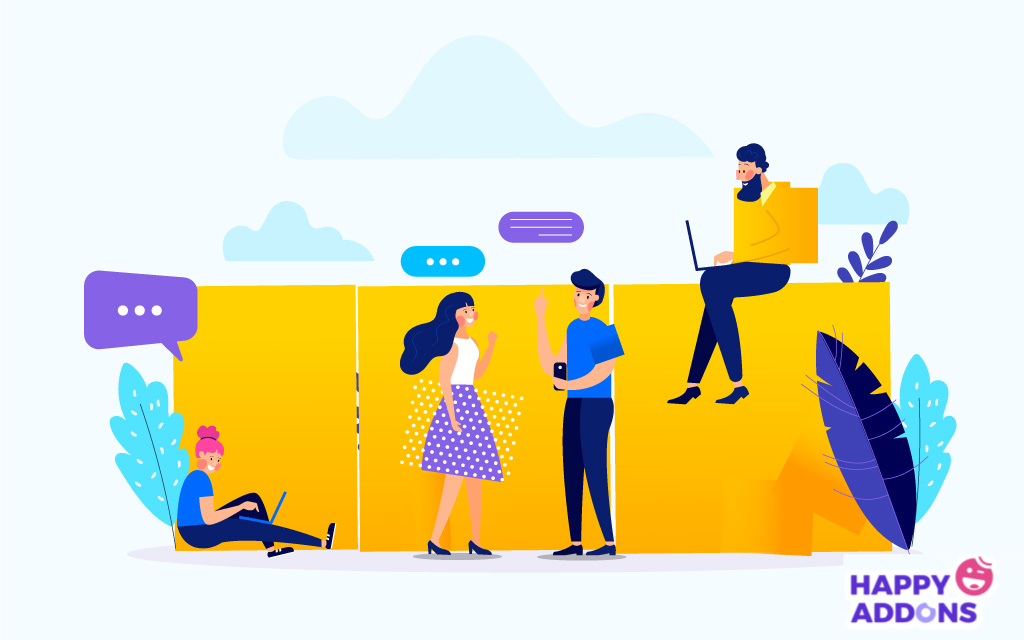 Now, we'll answer some questions on the topic of how to improve website user experience commonly found online.
What are the bad user experience examples for websites?

You will find endless bad user experience examples online. Most notable of them are pointed out below.

1. Excessively long dropdowns
2. Using unfamiliar words and industry jargon
3. Intrusive pop-ups and videos
4. Awful color scheme
5. Poor navigation
6. Confusing onboarding flow
7. Redundant CAPTCHA

What are the key concepts of user experience design?

There are basically five key concepts of user experience design. They are balance, contrast, gestalt, scale, and visual hierarchy.

What are the four stages of UX design?

Based on your target, you may add up new stages. But there are primarily four stages of the UX design process. They are research, design, A/B testing, and application.

What is the difference between UI and UX design?

UI refers to the elements you can visualize on a website, like a header, footer, logo, pop-up, animation, CTA, etc. And UX refers to people's experience while interacting with these elements. While making a hierarchy, UX usually comes first and follows UI.

What are the pillars of UX?

There are three pillars of UX. They are content, code, and design.
Final Takeaways!
A great design does refer to the visual appearance only when it comes to a website. It's a combination of design, aesthetics, and functionality. Right now, there are around 1.7-1.9 billion active websites on the web. This number will keep going up over time.
And successful will be only those who will care about user experience and prepare their websites accordingly. Hopefully, this article has enhanced your idea of how to improve website user experience (UX) and amplified it with some new concepts.
If you love this article, please let us know by commenting below. Subscribe to us for more exciting articles, and follow our Facebook and Twitter channels for regular updates.
Subscribe to our newsletter
Get latest news & updates on Elementor