Are you looking to add some extra functionalities to your Elementor page? Well, then you can install some suitable addons on the website to extend your design capabilities.
Although Elementor itself a powerful page builder to design your WordPress site in no time. But still, you can widen the customization options of the core plugin using Elementor addons. Luckily, there are a ton of great third-party Elementor add-ons are available in the market.
So, how addons assist to develop your website, and what are their advantages?
Today in this article, we will discuss the topic in detail and introduce some exclusive addons for Elementor. Previously, we shared some addons lists, this is another one with some more addons.
Are you ready to begin? Let's jump.
Why Do You Need Elementor Add-ons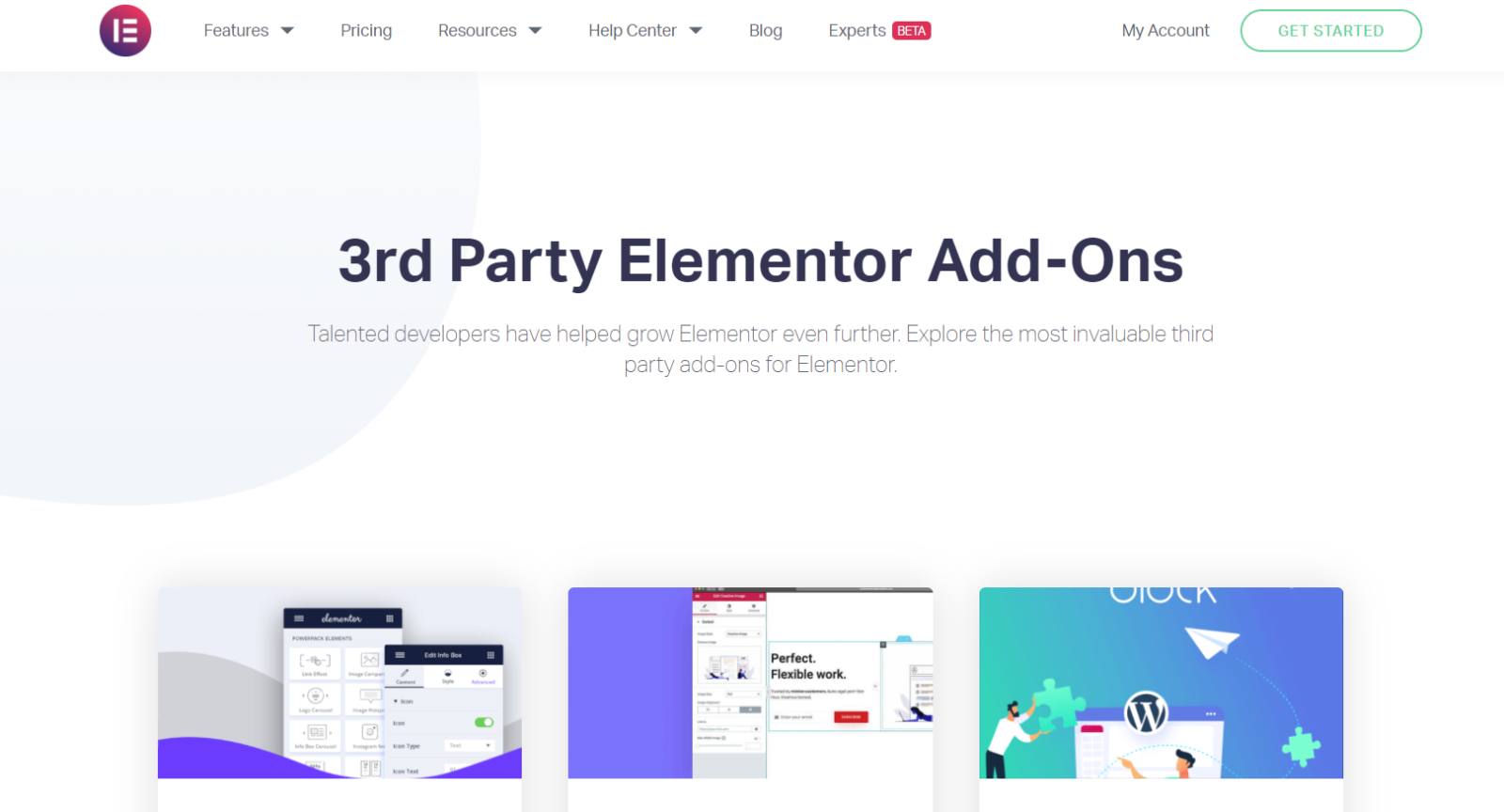 Elementor provides different types of widgets and ready templates to design a WordPress site with ease. Including required essential addons you can broaden the design options to infinity.
HappyAddons provides some unique features like Unlimited Section Nesting or Live Copy. On the other hand, new schema widgets which can push your search engine rankings. Besides that, Elementor addons have personal ready-made template libraries. Each of the libraries can provide you new designs and look.
Elementor addons are plugins developed specifically for the Elementor platform by talented, third-party developers. They increase Elementor's functionality and enrich the user's experience.

Elementor
Here, each of the addons is designed with lots of effort and people don't need to know a single line of code to customize them on the website.
5 Powerful Addons to Design Your Elementor Site with Ease
Let's introduce some of the Addons for Elementor. They work side by side to Elementor and always try to make you more comfortable while working for your website.
1. Happy Addons: Rich Collection of Essential Widgets & Addons for Elementor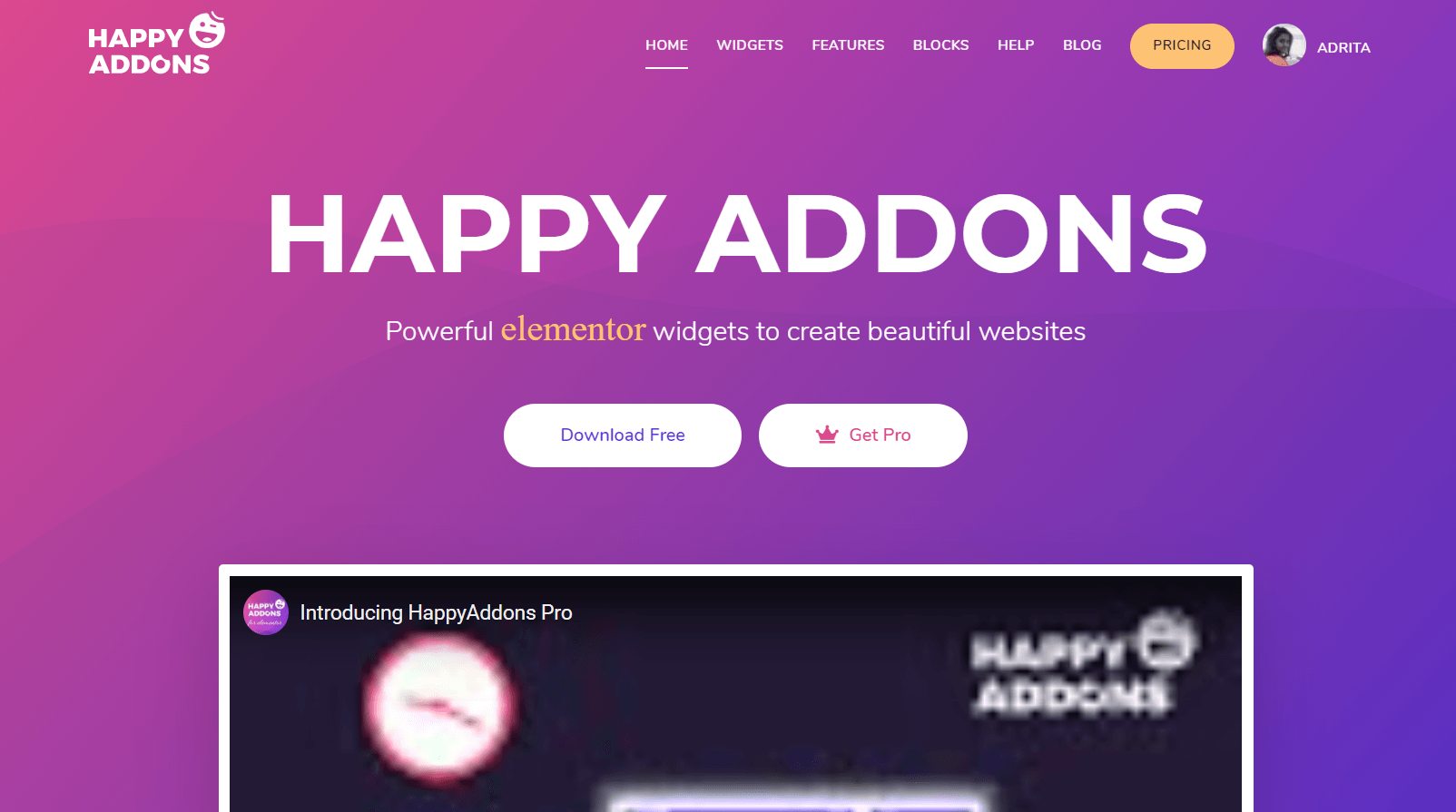 The Happy Elementor Addon is one of the greatest extensions of the Elementor that provides amazing widgets to the Elementor widgets library. Apart from the free widgets, the HappyAddons offer several premium widgets.
Over the last few months, this page builder has got lots of popularity for the premium outlook and design. Currently, more than 80,000 people are using HappyAddons to design their sites.
Highlights of HappyAddons
Shuffle Through 400+ Presets: Pre-made design sets
Cross-domain copy-paste: Copy anything from one site and paste them to others.
Unlimited section nesting: At the same time, use multiple sections
Floating Effect: Built-in motion effects section
Explore ready-made templates for your website
500+ Line Icon
2. HT Mega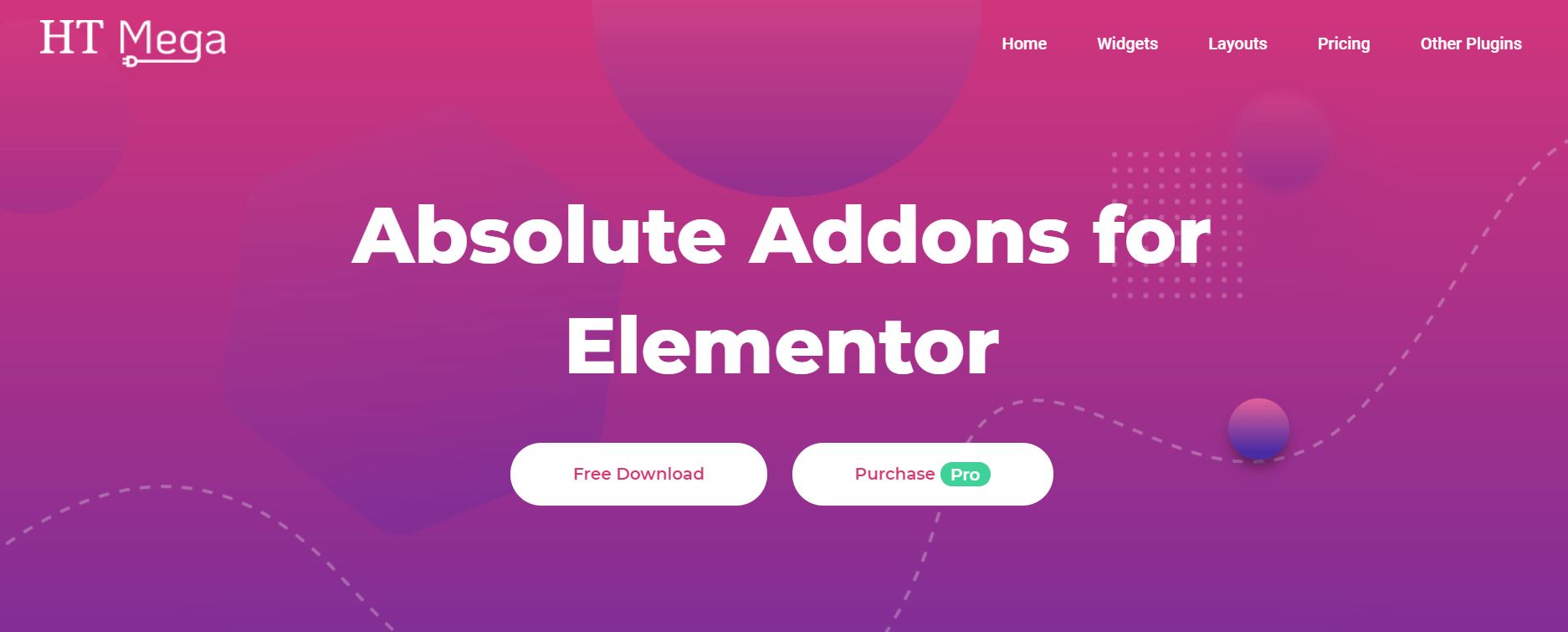 The HT Mega assists you to sketch your website with ready blocks. It has 80+ Widget elements, 91+ page templates, 360+ Elementor Blocks, etc. By using all of them, you can design WordPress pages or posts stunningly.
However, in the pro version, you will get 91+ page templates, premium themes, 42+ Custom Grid layouts, and more. There are different packages, so you can choose according to your requirements.
Highlights of HT Mega
Fully responsive and mobile friendly
877 Google Font
Cross browser comitable
Retina ready
WordPress Version: 4.7 or higher
Active installation: 50, 000+
3. ELEMENT PACK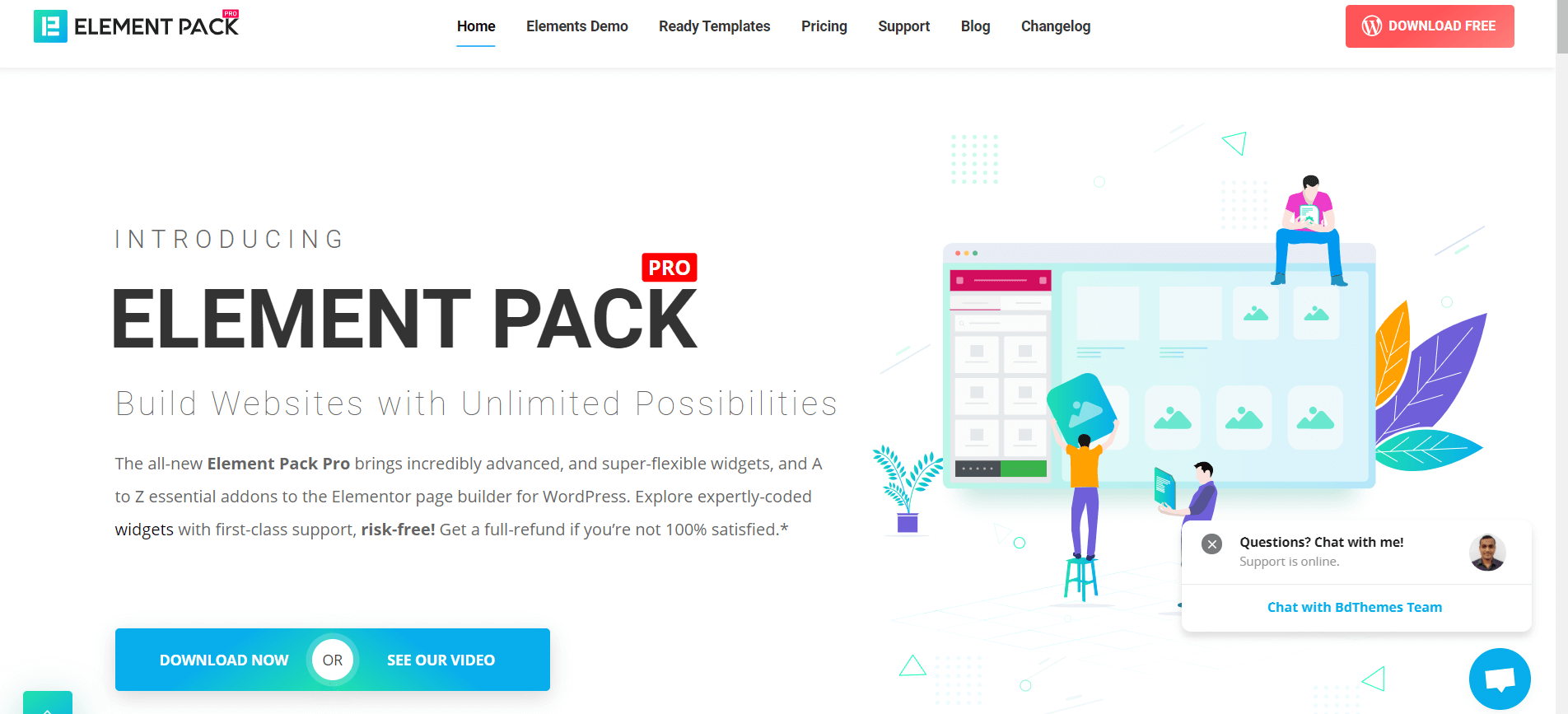 For super-flexible and advanced widgets, Elementor Pack can be a great choice. You will get 30 most popular essential elements to build web pages with Elementor.
Element Pack addon has the best practices in code standard. Besides that, it meets proper validation using the latest CSS, HTML5, and PHP 7.x technology.
Highlights of ELEMENT PACK
Active installations: 10,000+
Expertly-coded widgets
Get a full refund if you're not 100% satisfied
HandCrafted designs from the developer
Proper valid coding
24/7 support for both free and premium features
1500+ premade design
4. PowerPack for Elementor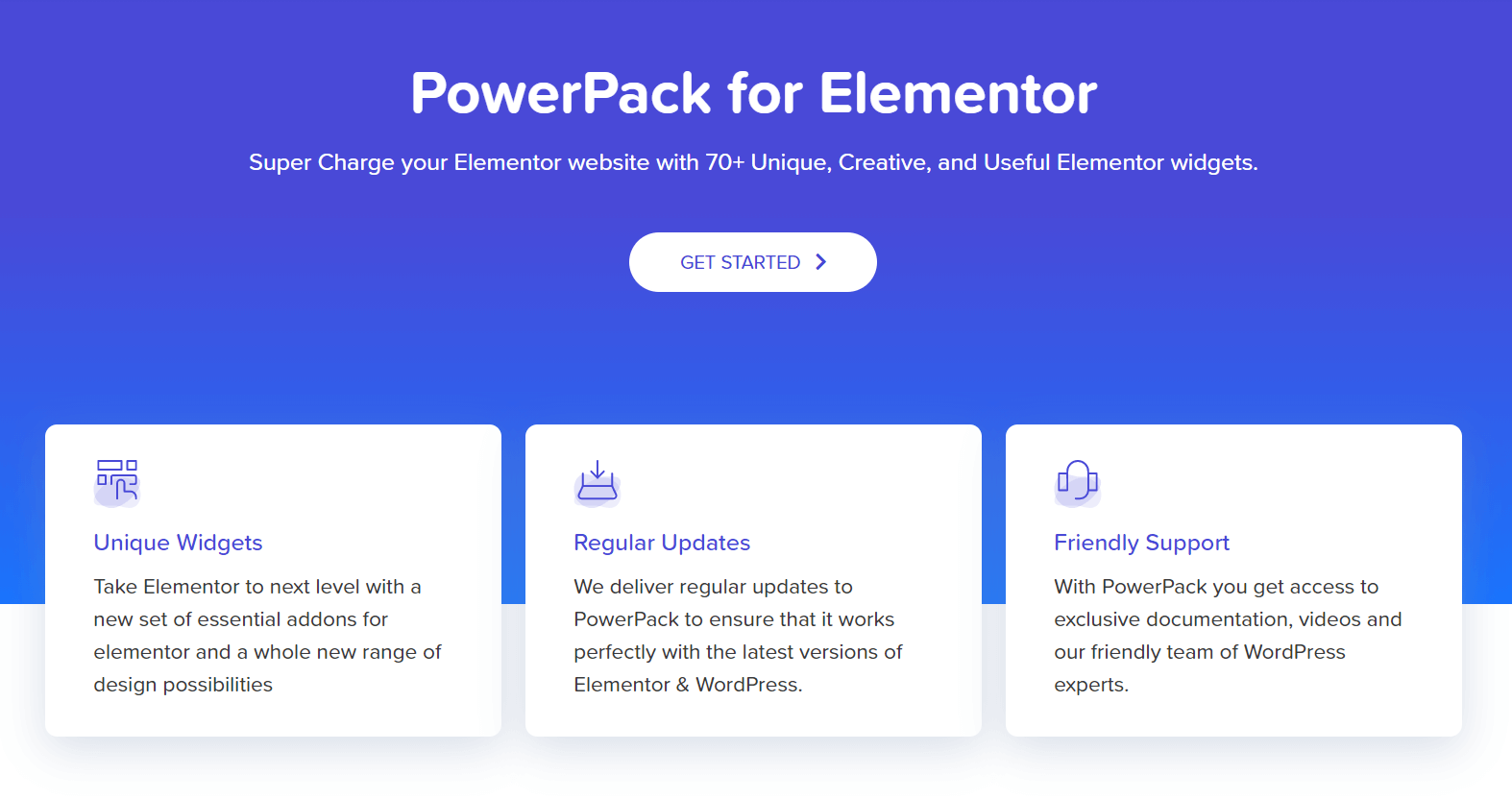 This fastest-growing Elementor addon can extend your Elementor experience to the next level. Here, you will get 60+ creative Elementor widgets and extensions. Among them 30+ widgets are free.
Furthermore, the main moto of PowerPack is focusing on creativity and usability. Creating Elementor websites will be quicker than ever with PowerPack.
Highlights of PowerPack
Powerful content design options
Includes 150+ ready-to-use section blocks
New schema widgets to boost your search engine rankings
Regular updates to give you the latest version
Lightweight and fast loading
Super-friendly support
Active installations:30,000+
WordPress Version:5.0 or higher
5. The Plus Addons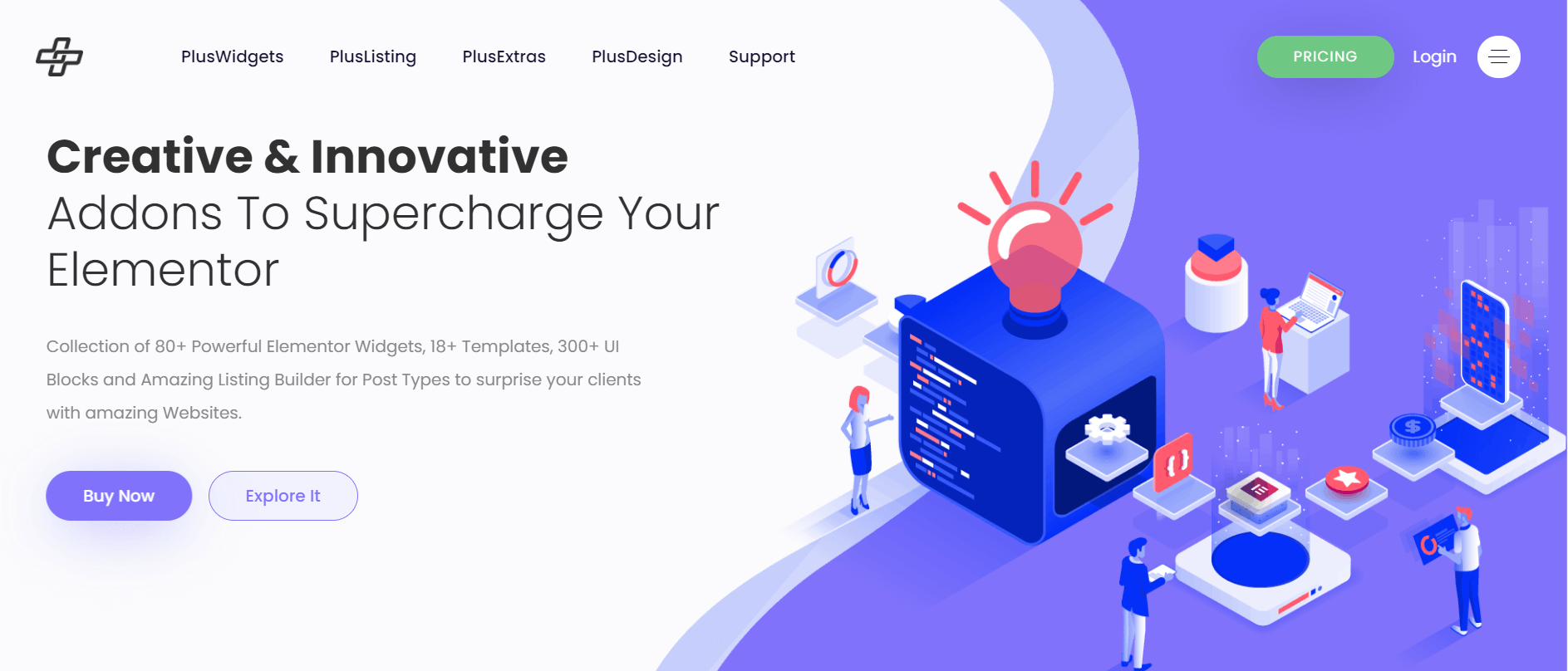 With a large team of experienced designers and developers, the Plus Addons is built to fulfill your necessity while creating the Elementor site.
However, for having tons of options, it is quite bigger and unique from the other addons of Elementor. A bunch of developers and designers have used it and give positive feedback.
Highlights of The Plus Addons
80+ Powerful Elementor Widgets
18+ Templates
Lightweight and fast loading
Frequent updates
30 days refund policy
Compatible with all themes
These are some of the exclusive addons for Elementor
Comparing Exclusive Addons for Elementor
| | | | | | |
| --- | --- | --- | --- | --- | --- |
| Basis on | Happy Addons | HT Mega | Element Pack | PowerPack for Elementor | The Plus Addons |
| Active Installation | 90,000 | 60,000 | 10,000 | 40,000 | 10,000 |
| WordPress Version | 4.7 | 4.7 | 4.7 | 5 | 4 |
| Last Updated | 3 Weeks ago | 3 months ago | 1 month ago | 1 month ago | 2 months ago |
| 5 Ratings | 79 | 18 | 0 | 133 | 8 |
How Do the Addons Actually Work
You can use any addons anywhere you want. They will work according to your requirement. However, there are two types of add-ons- FREE and Pro. Both of them work good but opt-in for the premium depends on your need.
Besides installing Elementor on your WordPress site, you must also install your desired Addon. You will find the widgets of that addon. For example, we have installed HappyAddons.
Let's see what we can do with it.
Build WooCommerce Shop Pages with Elementor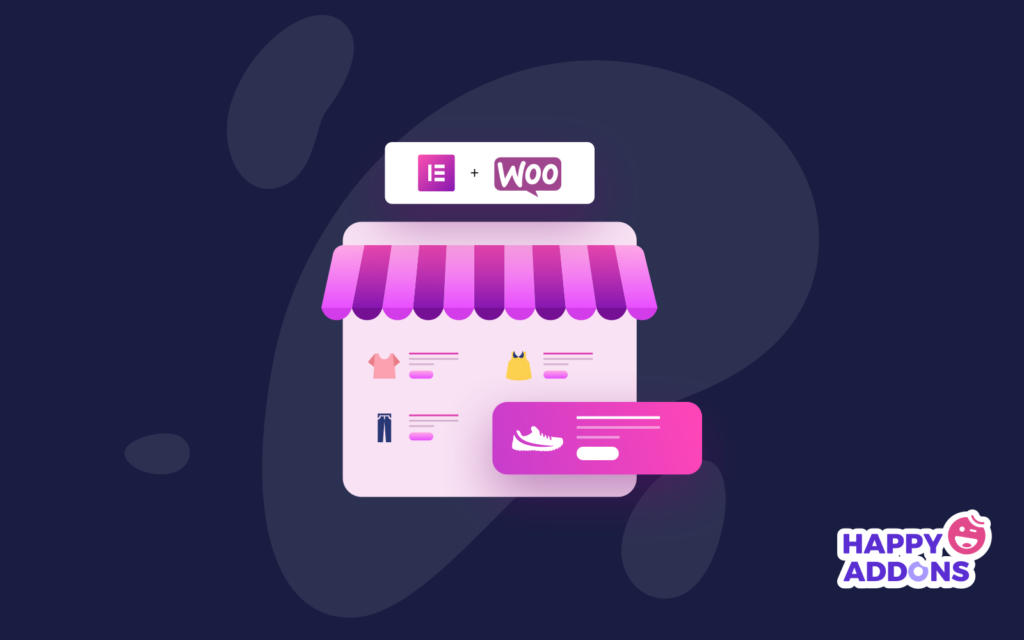 Elementor has made it possible to create stunning web pages without having no technical knowledge. With this visual editor, you can build dynamic websites in a few minutes.
Also, Elementor fully integrates with WooCommerce. So, if you are familiar with WordPress then building WooCommerce shop pages is a matter of time now.
Build a Sports Website inside Elementor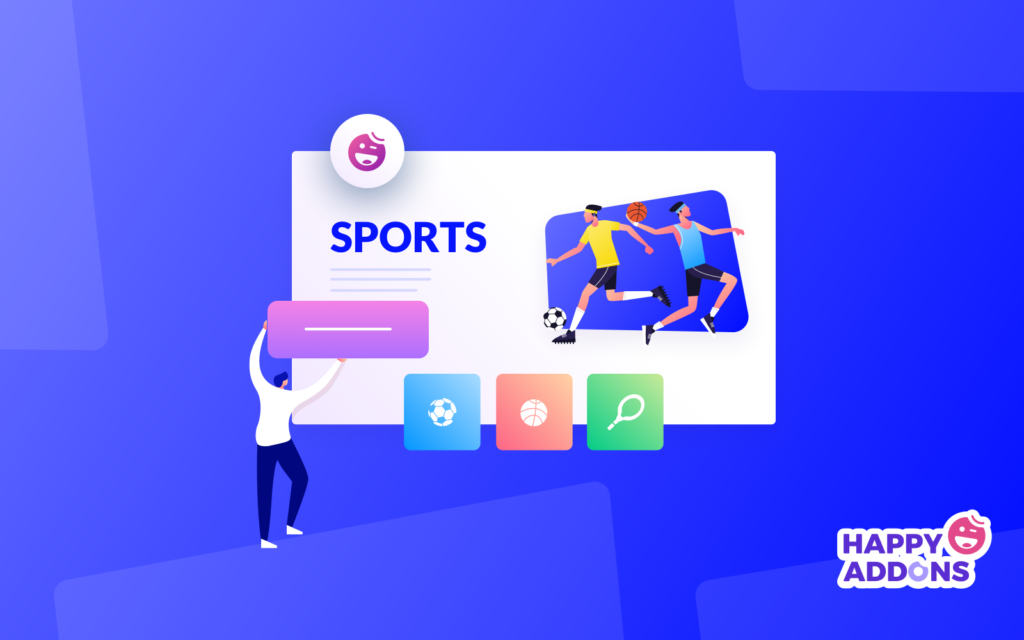 A successful sports organization or club must have a website because people first check the web appearance. For being trustworthy and broadcasting your next step to your audience there is no better option than having your site on the internet.
Creating a professional sports league website is not that easy for a non-technical person. But fortunately, you have Elementor, and it won't take much time to build a sports website.
Create a Travel Website in Minutes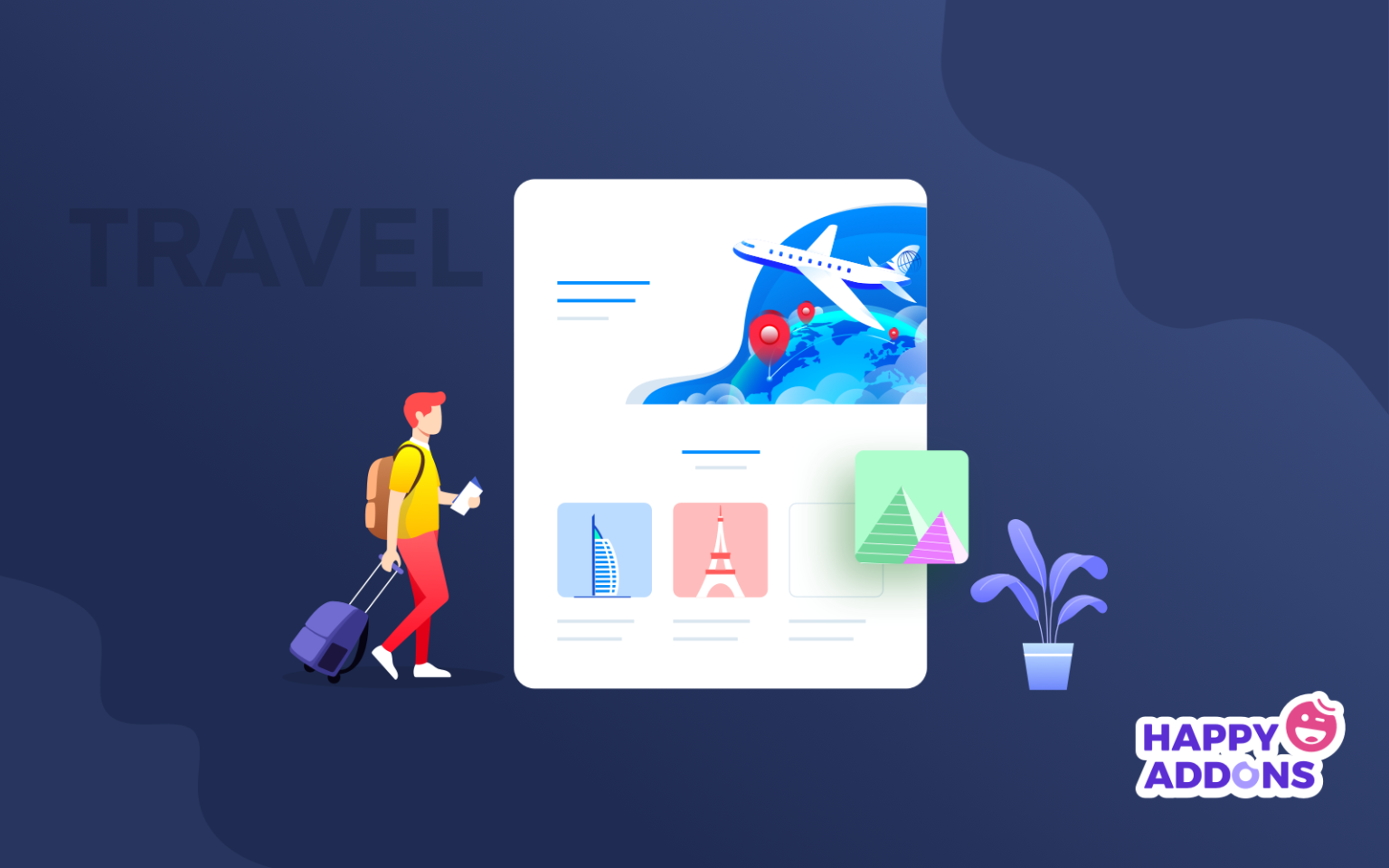 In 2017 the online travel market had worth more than $629 billion. And, by 2028, it is expected to cross $2 trillion. So, creating a travel website can be a smart way to earn money.
You can build a professional travel website and make some money if you work with Elementor. We can ensure you that you don't need to a lot.
Here, we have used HappyAddons as an addon to show you the process. You can use different add-ons as well.
Advantages of Elementor Addons
After using Elementor addons, you will get a bunch of ideas to customize your website. Here we will see their advantages of them.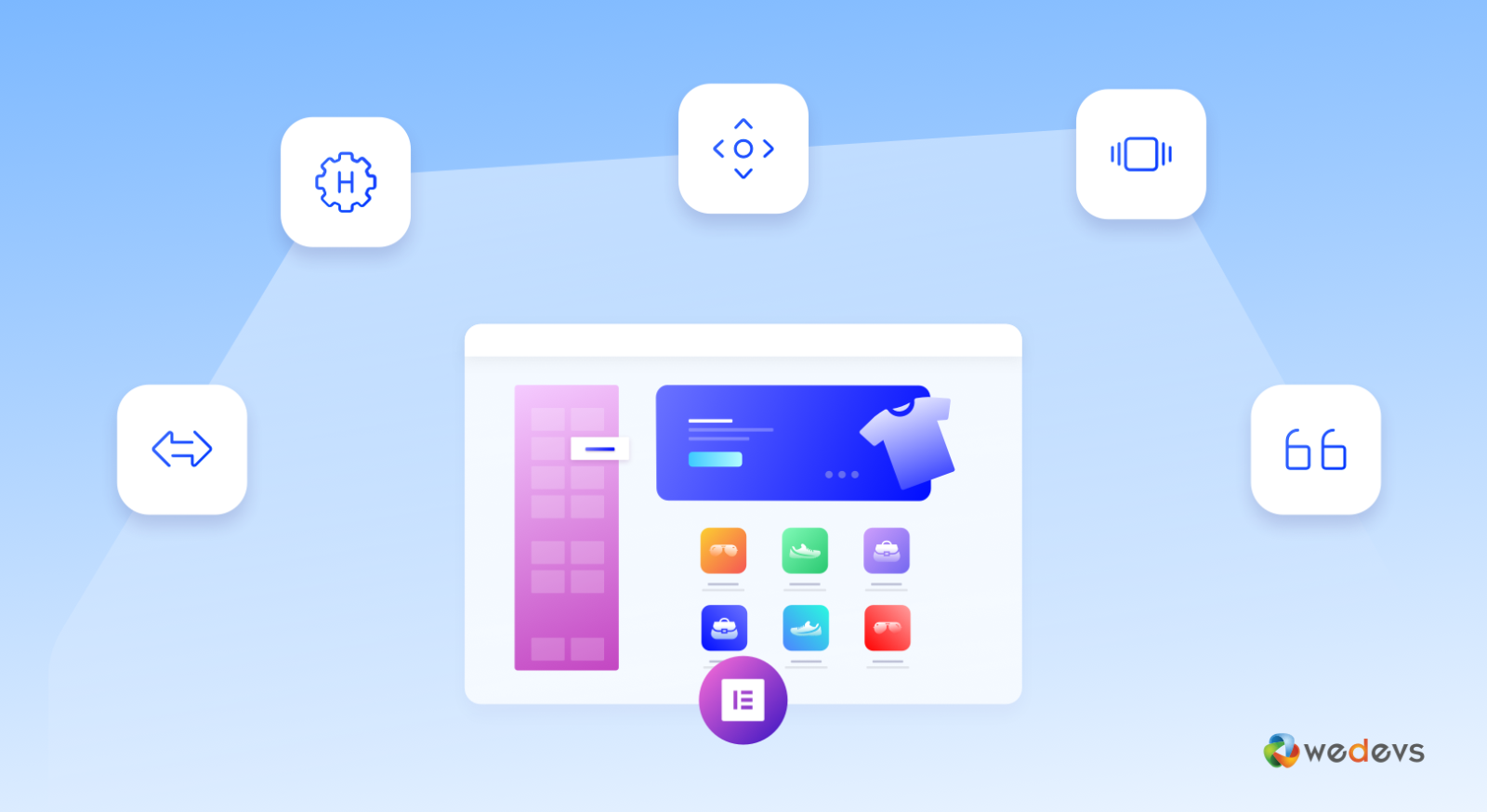 1. No Code Required to Design a Highly Functional Website
When people want to expand their business, they try to build websites. And most of the time everyone prefers the easiest and quickest way to start. So, you can understand these people are not experts in coding.
Elementor has always targeted those people and its manufacture is just like that way. In this case, different addons provide multiple designs for your website page without needing any code line. You have to just align your design according to your business purpose.
2. Thousand of Widgets Available for Customization
As multiple addons can be used in Elementor, you can use thousands of widgets.
Some addons have created the best widget for displaying video where some addons have built a mind-blowing feature for displaying your photos or online store.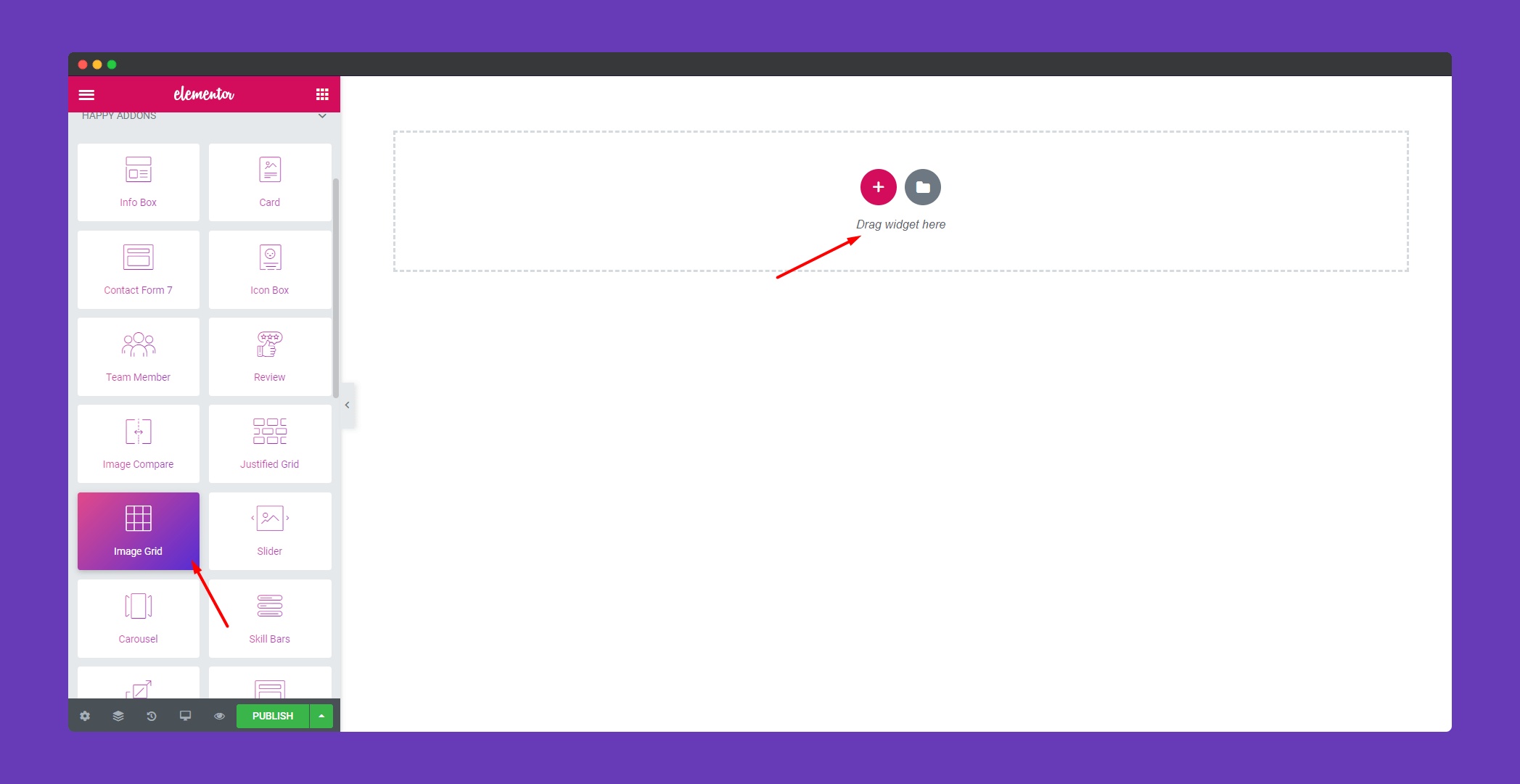 3. Drag and Drop & Get Your Site Ready
Each of the addons of Elementor offers drag and drop options. That means after creating any page you can use them by only dragging them on the surface. Moreover, it saves time and makes the whole system easier. Let's check out how it works-
Now, create a new page and click on Edit with Elementor.

So, you will appear in a fresh layout of Elementor. To customize your page, you have to just drag your desired widget and drop it in the canvas. It's quite easy like the GIF below.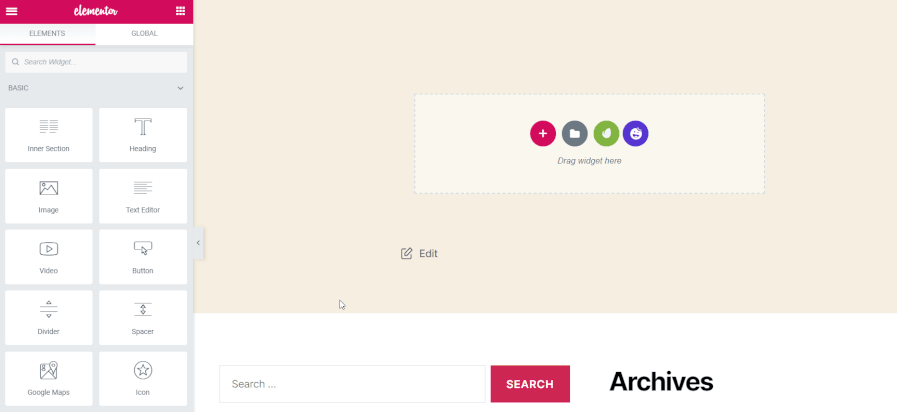 After that check out the widgets from HappyAddons-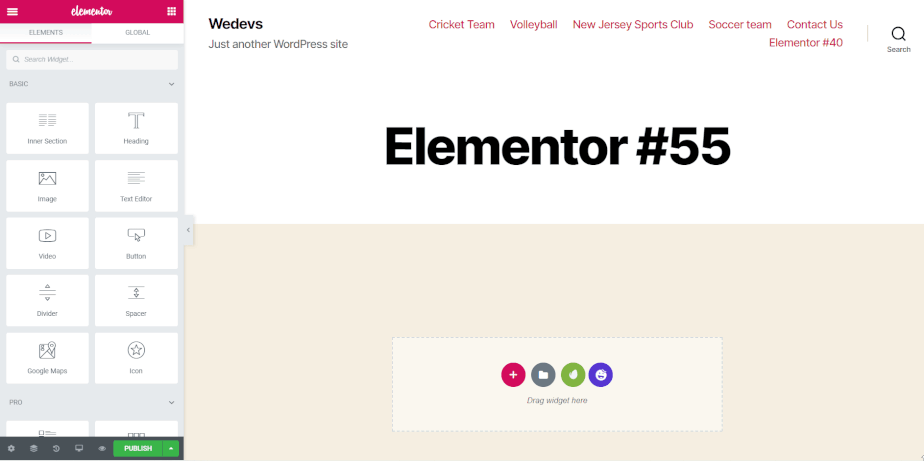 4. Ready Templates are Available for Quick Design
Creating templates is quite time-consuming. With ready-made templates, you can design your post or page within a few seconds.
And, that what all the Elementor addons do. Each of them has multiple types of templates.
They come with the ultimate template importer feature directly from your Elementor editing dashboard.
5. Get Blocks to Upgrade Your Design Skills
Some Addons have brought new features like Blocks. This exclusive feature can give your website a professional look with zero efforts.
All you have to do is put your desired block and add text or image into it as your requirement. It doesn't take much time.
Do Elementor Addons Have Any Demerits?
These addons have some bad effects or cons. Before using them you should have aware of them.
Sometimes you can find weak template and blocks
Page speed can be down
If you want to customize addons you will need custom CSS
3rd-party Elementor Addons can create issues
But all these can be considered while you are getting a plenty of design tools to create your website same as your imagination or sometimes better than that. Just because here your imagination is only your limitation!
Before Ending on Exclusive Addons for Elementor
With 5+ million active users Elementor is ruling the industry. According to our experience, the 2 major reasons for this success are- User-friendliness and Availability of unlimited Addons. Further, addons can help you to customize your Elementor site so quickly.
In a nutshell, add-ons are the assistant of Elementor. The more you use add-ons the less you need to give efforts to create a professional site. These addons are essential for designing an Elementor site more sophisticatedly. If Elementor is a Christmas tree, the addons are the decoration.
Well, still having confusion about which Elementor addons will fit your needs? Do use the comment section below and let us clear your doubt!