Designing a website is not rocket science anymore. Even if you're not a professional web designer, you can still create a beautiful-looking website without having any coding experience.
The Elementor page builder is one of the best WordPress Page builders to build awesome-looking web pages in no time. Being one of the most popular add-ons for Elementor, HappyAddons is making that process even easier. HappyAddons is a feature-rich add-on for Elementor that provides beautiful pre-made designs for your WordPress website.
Today, we are thrilled to introduce one of the best addition to HappyAddons till date, Happy Blocks! While full-page templates are great for setting up a page fastest way possible. With Happy Blocks, you'll get the unique opportunity to customize your webpage block by block. This means your website will be more customized and personal, just the way you like it!
Happy Blocks- Fastest Way to Build a Website from Scratch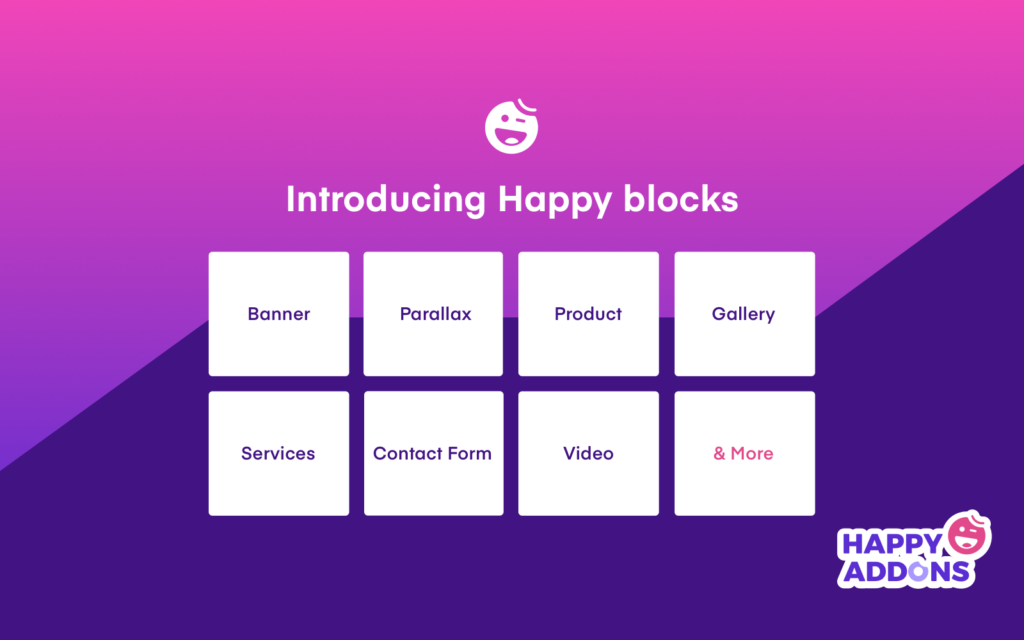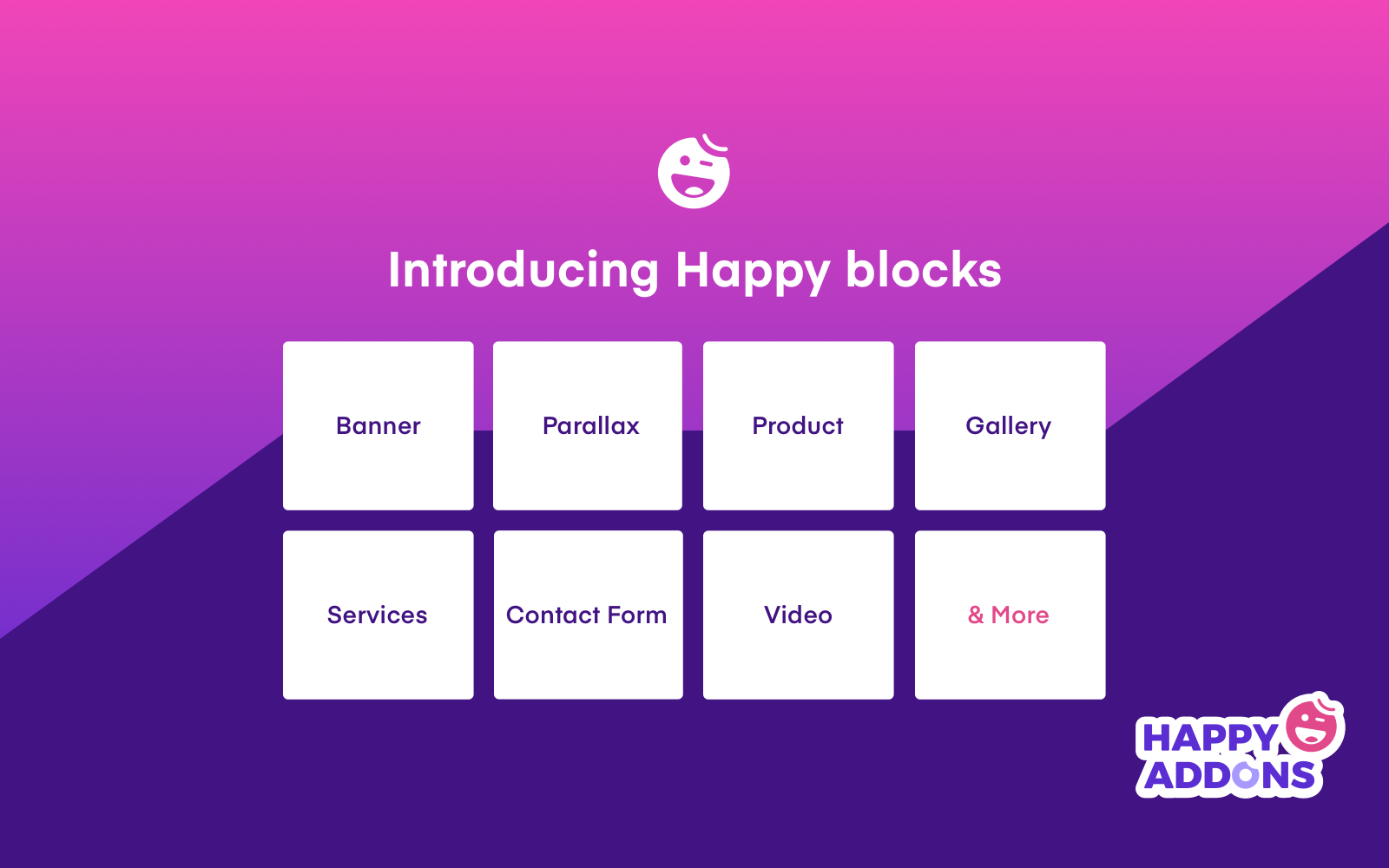 Think of your web page as a house. How can you make a house that can resemble your choice? You put it up brick by brick. Happy Blocks allows you to build your web page in the same way. You can choose every block of your page, starting from the Banner on the top, to the footer option.
Currently, we have more than a hundred beautiful pre-designed blocks. More blocks will be added in the future. Blocks are available for different parts of your website, such as Banner, Features, Services, About Us, Gallery, Footer, and many more.
We even have Blocks for Restaurant Menu, Coming Soon page, and what not!
Benefits of Using Happy Blocks
Who does not love having choices? And Happy Blocks promises to provide you with a lot of them. With hundreds of readymade blocks, it offers a lot of options for your Elementor-based web page customization.
There are already ready-made templates from HappyAddons, which we call Happy Templates. So you may ask, why exactly do you need Happy Blocks? It is because it lets you do even more customization over your template. Templates are an easy way to build your web page. But blocks can customize every single portion of your web page. Happy Blocks will complement the Happy Template and make your web page stand out from the rest.
So whether you need to build a sports website or a personal portfolio you'll find Happy Blocks extremely useful. With the help of Happy Blocks, you don't need to hire a professional web developer. This will let you build stunning blocks for your website, without any coding skills. Sounds amazing, right?
Choose from More Than a Hundred Happy Blocks
When we say a lot, we mean it! Happy Addons brings a lot of blocks for you to utilize. We currently have blocks for almost every part of your website. For each section, we have multiple designs for you to choose from.
Happy Blocks for Banner
Need a banner block? We have more than 15 different designs.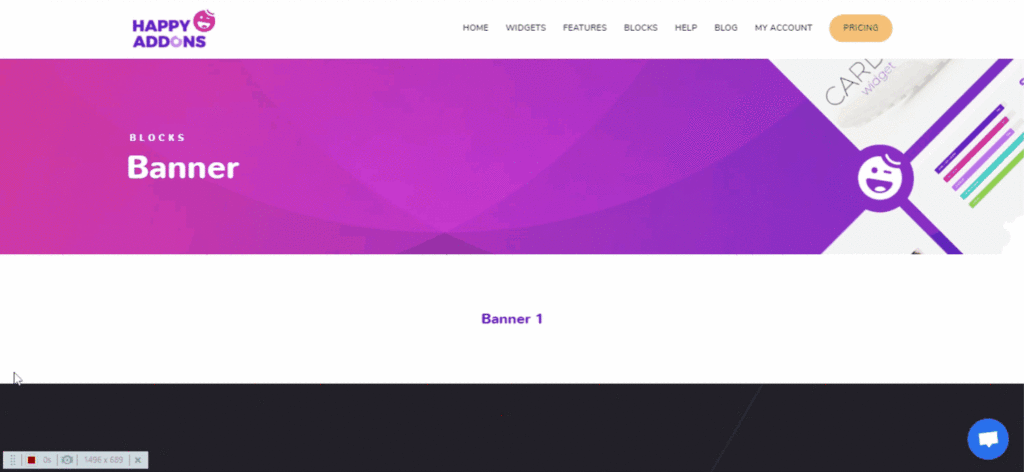 Happy Blocks for Services
Do you run a business? Show of your services with Services block from Happy Blocks.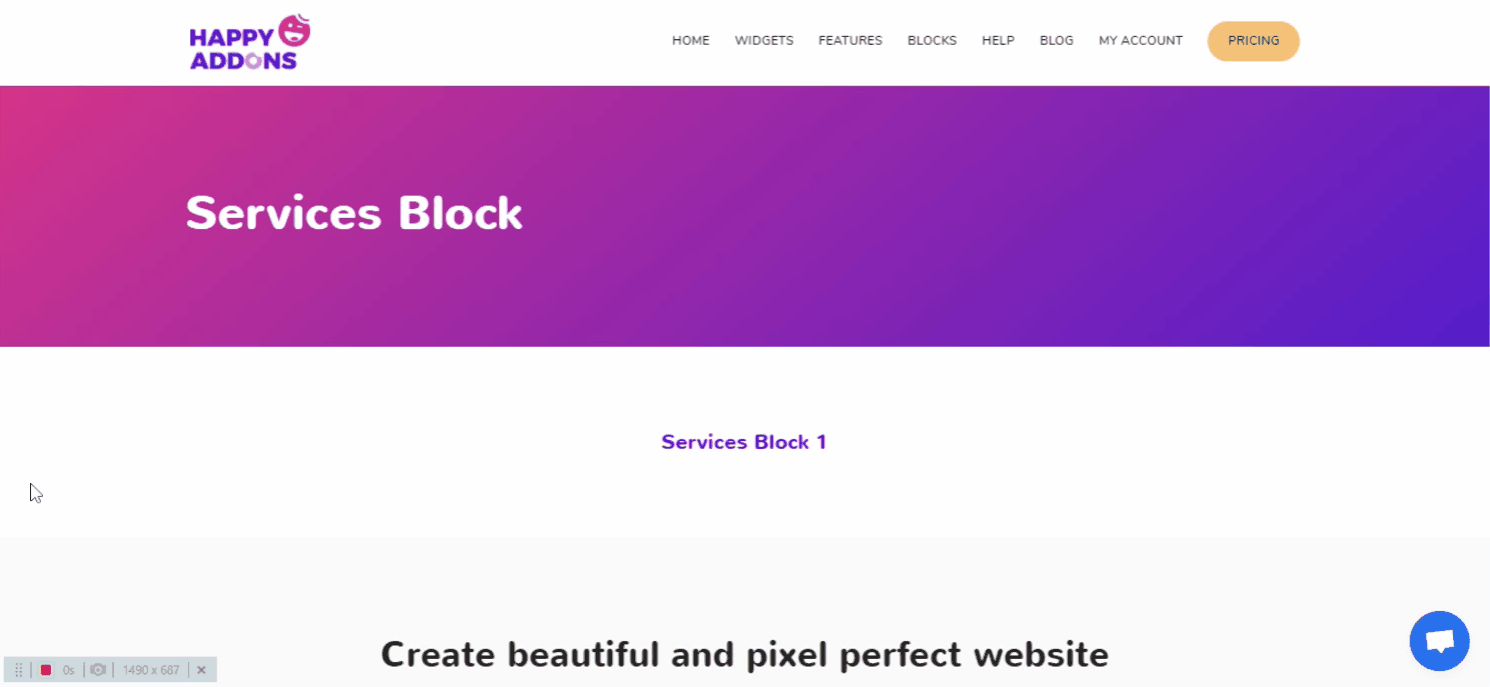 Happy Blocks for Products
If you want to show off your products, product blocks from Happy Blocks are specifically made for you.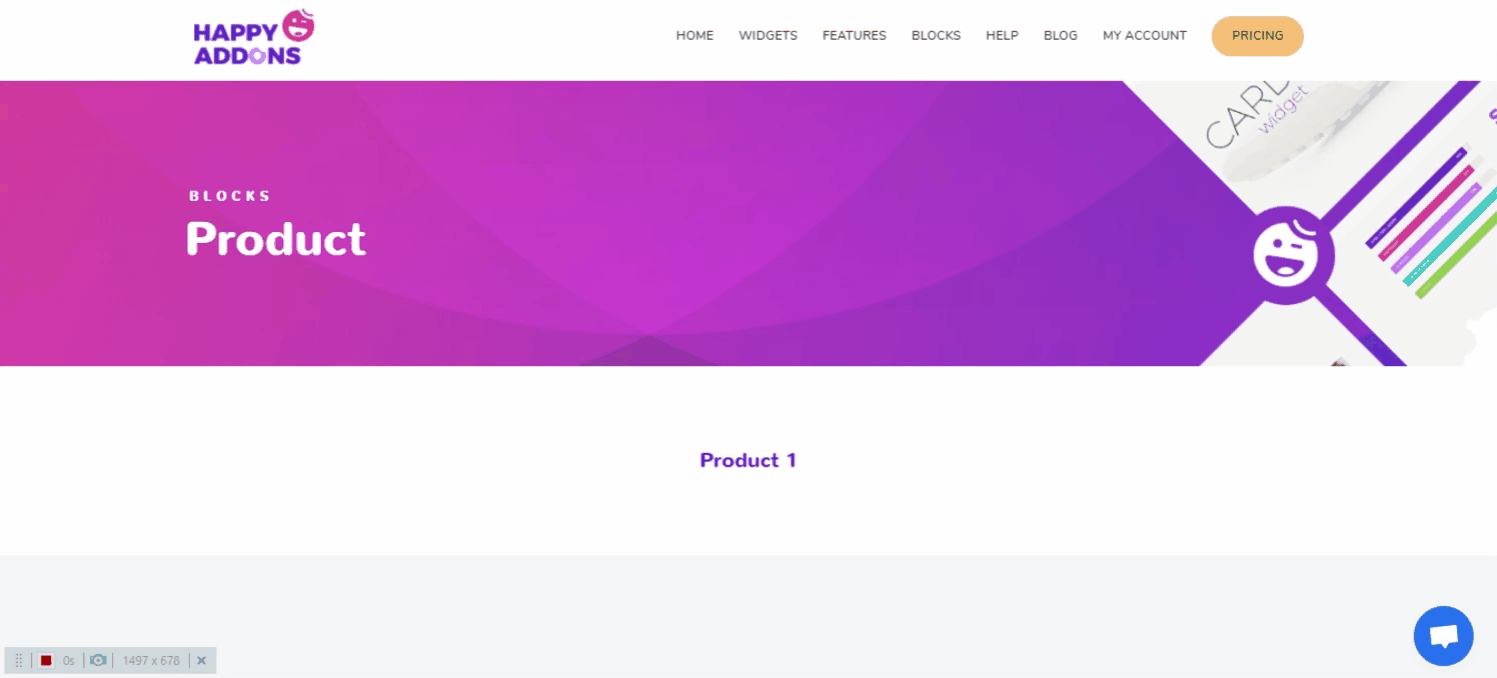 Happy Blocks for Restaurant Menu
It might be hard to fathom, but we even have blocks for the Restaurant menu. They look like wonderful pieces of art, right?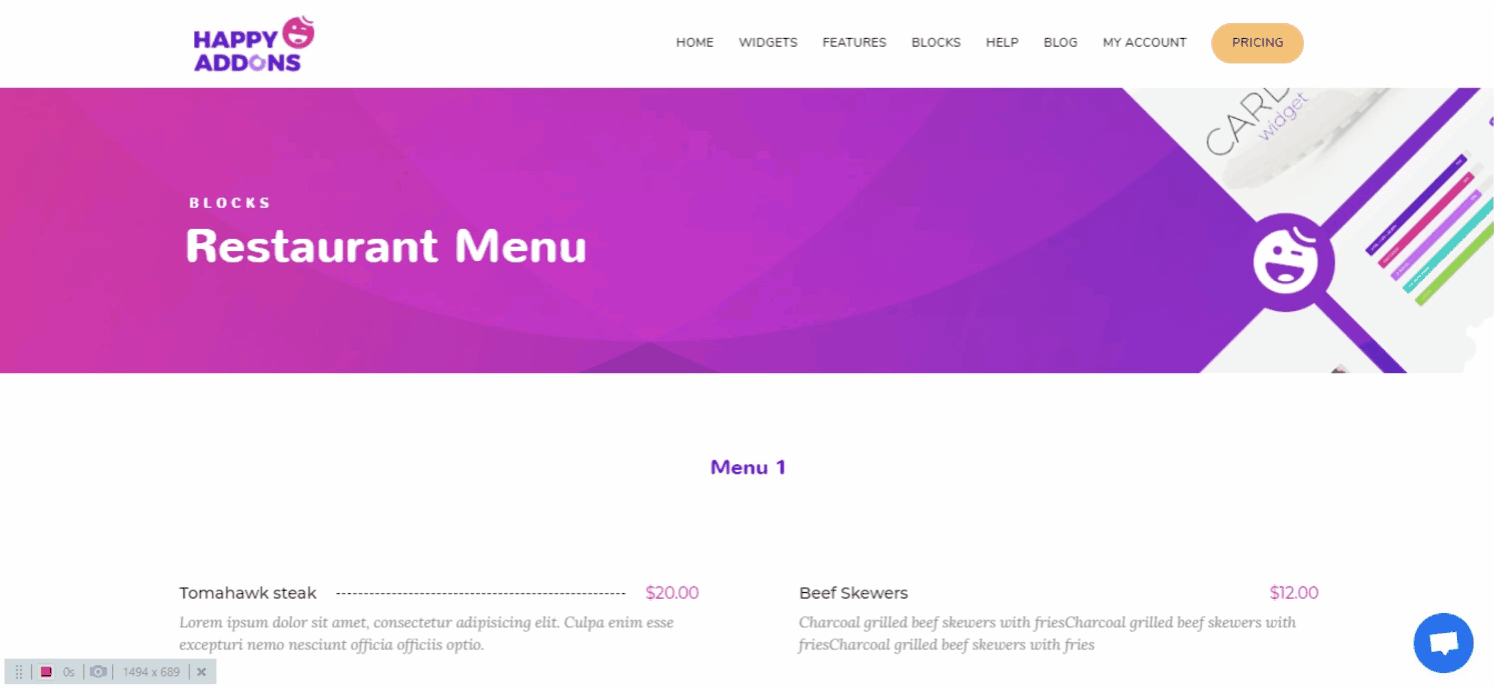 We also have blocks for –
Features
Intro Text
Parallax
About Us
Image Block
Fun Factors
Team
Content Block
Client Logo
Call to Action
FAQ
Marketing
Contact
Video
Coming Soon
Footer
Jeez! This is a long list of blocks, right? Our whole range of blocks will surely make you happy and your web page design beautiful. So why wait! If you're still not in HappyAddons, now's the best time to start, don't you think?
How to Use Happy Blocks in Your Elementor Website
Using Happy Blocks is pretty straightforward. However, you need to meet the following set of pre-requisite to use these blocks.
After ensuring all the pre-requisite are met, let's head to the step-by-step guide to using these blocks on your website.
Step 1
At first, visit happyaddons.com and click on Blocks.
Now choose a type of block that you want to install.
We're choosing "Banner" blocks to implement a banner on our page.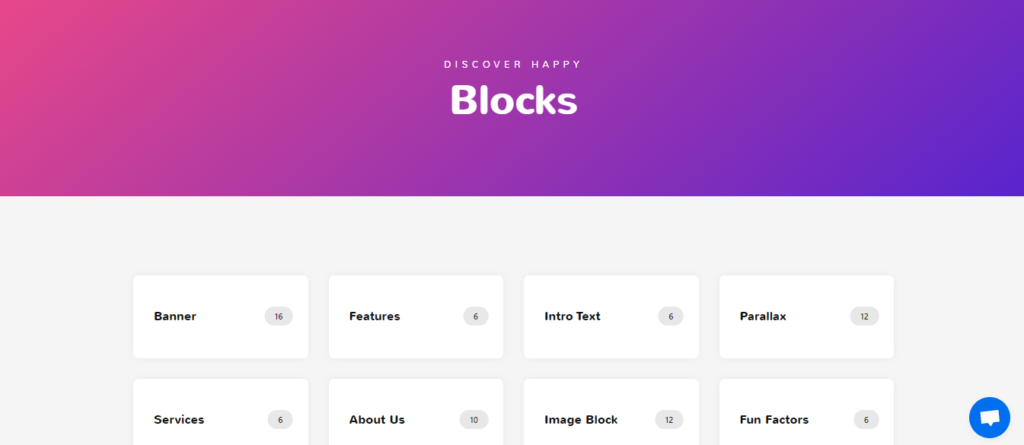 After choosing your block, click on the Live Copy option on the right side of the block.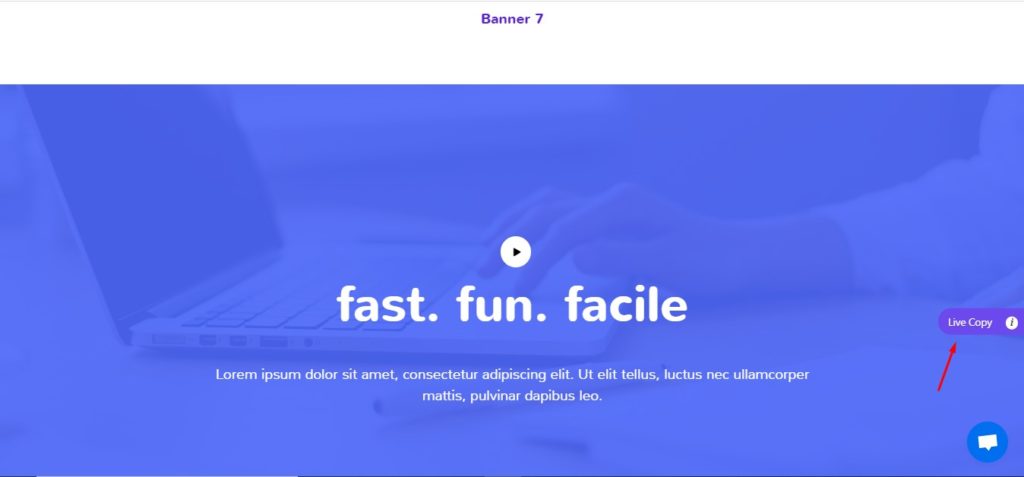 Step 2
Now go to the admin panel of your WordPress website
Create a new page from the WP Admin Dashboard > Pages > Add New, or open an already created one
Give the page a title
Change Template to 'Elementor Canvas' from Page Attribute
Hit the publish button (You can also do this later)
Click on the 'Edit with Elementor'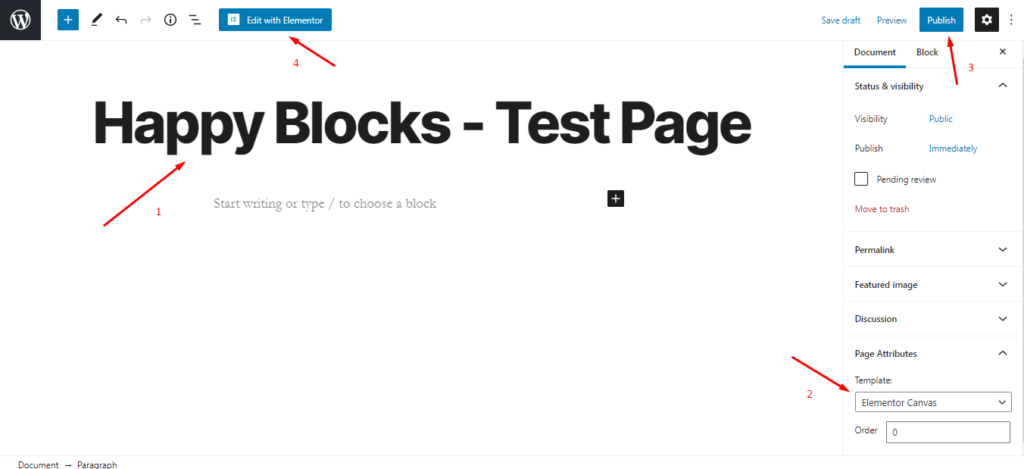 Step 3
Once you opt in to edit with Elementor, you'll see a screen like the image below.
Click on the plus icon and it'll create a Section above.
Now you'll be asked to select the Structure of your Section. As we've chosen a full-width banner for the website, we have chosen the first one. You can choose anyone as per your necessity.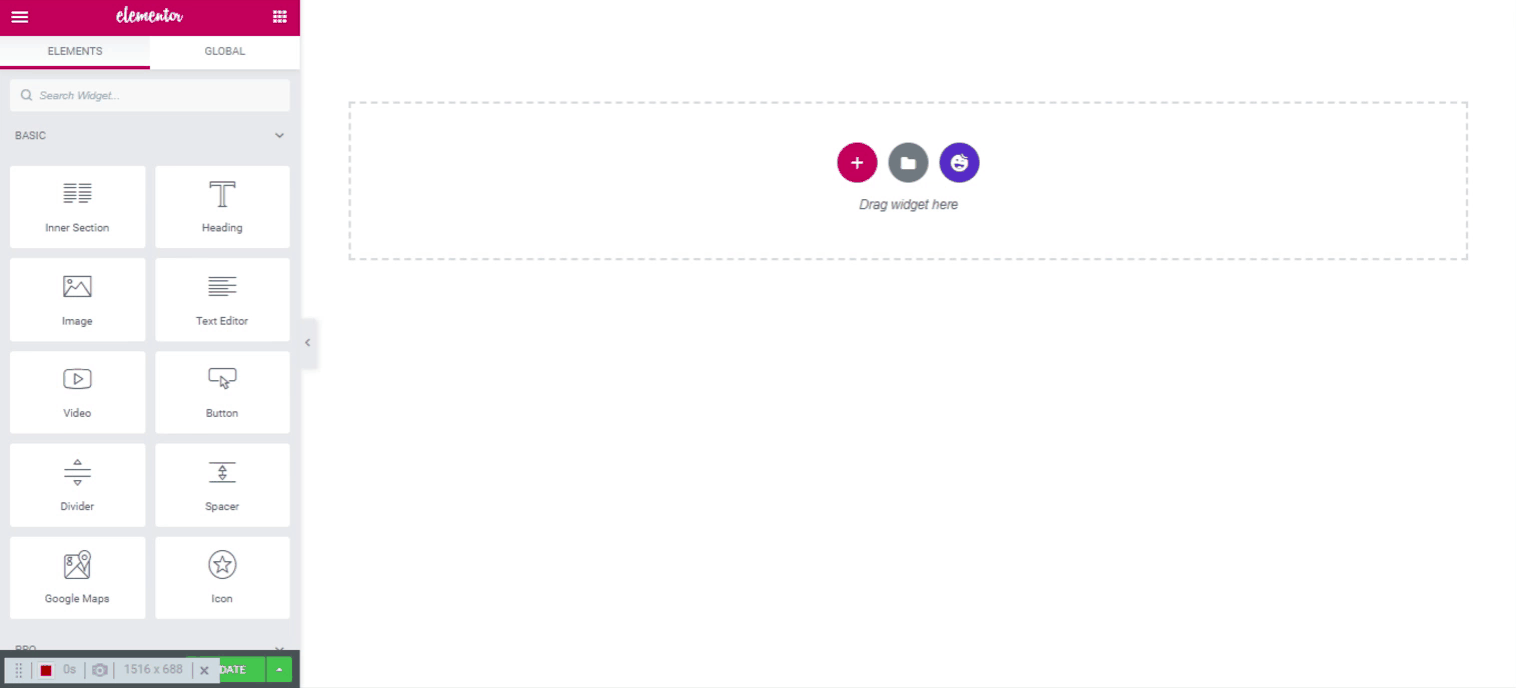 Step 4
After adding the Section, paste the block that you have already copied from happyaddons.com by right-clicking on the section. Follow the process below.
Yes! Your block is now live on your website. Wasn't that easy?
You can use any kind of block on your website the same way.
Looking Forward with Happy Blocks
We are sure that once you start using Happy Blocks, you'll never stop. It makes web designing simple, effortless, yet amazingly personal.
HappyAddons is your favorite Elementor add-on, and we'll continue to be your go-to choice with innovation that serves you need. If you're an Elementor fan who is yet to build a site with HappyAddons, we suggest you try the free version. We're sure you'll find out that HappyAddons is worth buying to use alongside Elementor.
So with all being said, feel free to comment down if you want more blocks to be added to the list. We'll try to bring your desired blocks in the future! If you face any trouble, let us know in the comments, and we will guide you.