WordPress has been around for a long time now, turning 18 this year. From 2003 onward, its popularity kept on increasing. As of now, more than 43 percent of the internet is powered by this CMS. With its growing popularity grew the number of resources. Today, there are thousands of blogs on WordPress.
While this is a nice thing to have, not all of them are authentic. And a large quantity means it's hard to differentiate which of the blogs are reliable and which are not.
So today we will be presenting you the top WordPress blogs that are the thought leaders of the market, and you can follow these to get quality information without thinking twice.
List of Top 20 Best WordPress Blogs:
1. WordPress Blog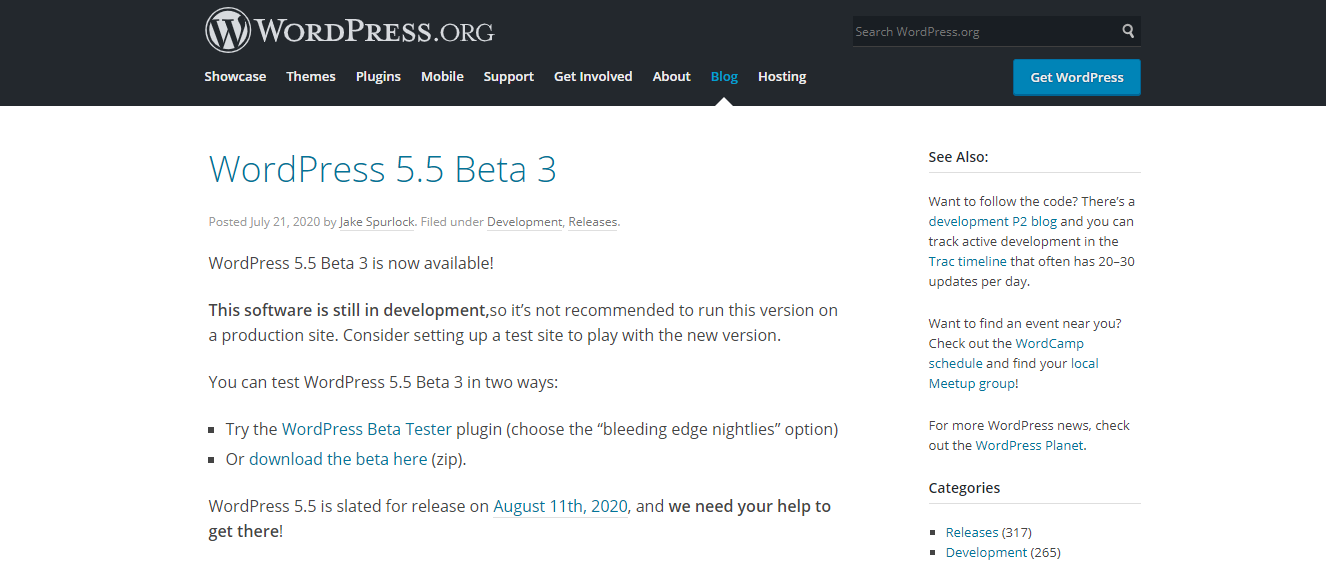 It shouldn't come as a surprise that WordPress.org is the first one on our list. It is the primary and of-course the most legit source of any information regarding WordPress, as it is the official blog from WordPress.
Whether it's the release of a new update, a bug fix, or monthly reports, this is the place you'll get all of the official news immediately.
Find the blog on Twitter @WordPress
2. WP Tavern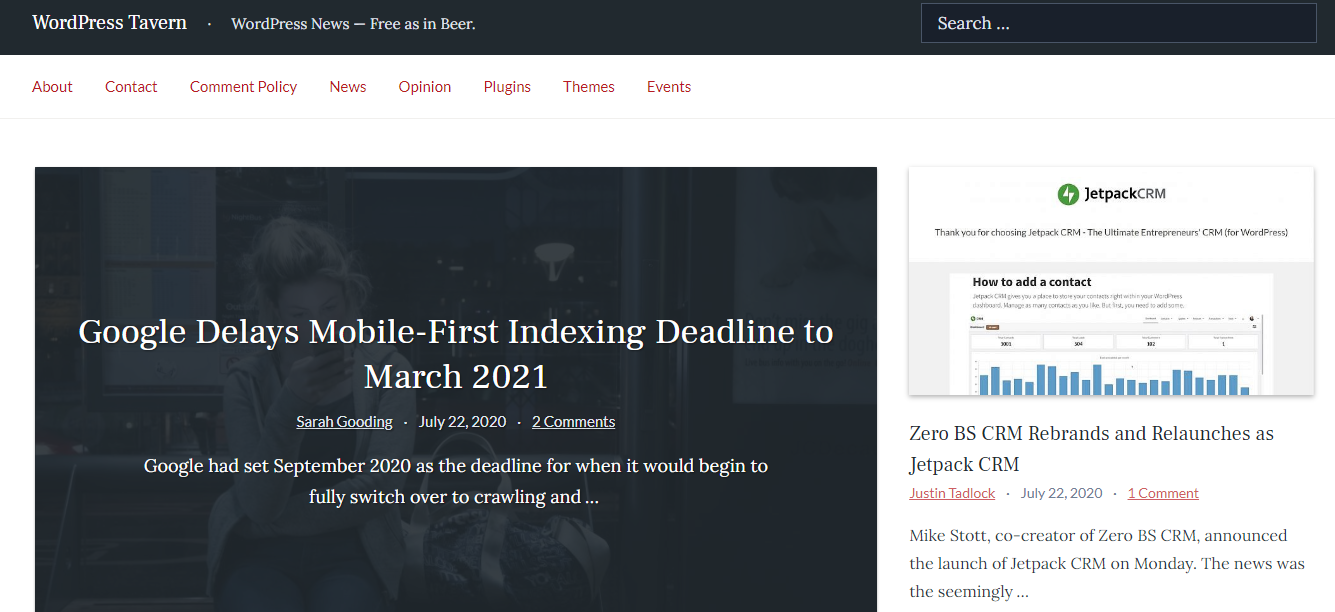 WP Tavern is one of the best blogs on the WordPress platform that contains all the new announcements and updates from WordPress. They cover all the notable news from WordPress, themes, and plugins.
Apart from the news and hacks, you can also communicate with fellow developers on this platform and start interesting discussions. WP Tavern remains one of the finest sites to follow if you're into WordPress.
Find the blog on Twitter @wptavern
3. WPBeginner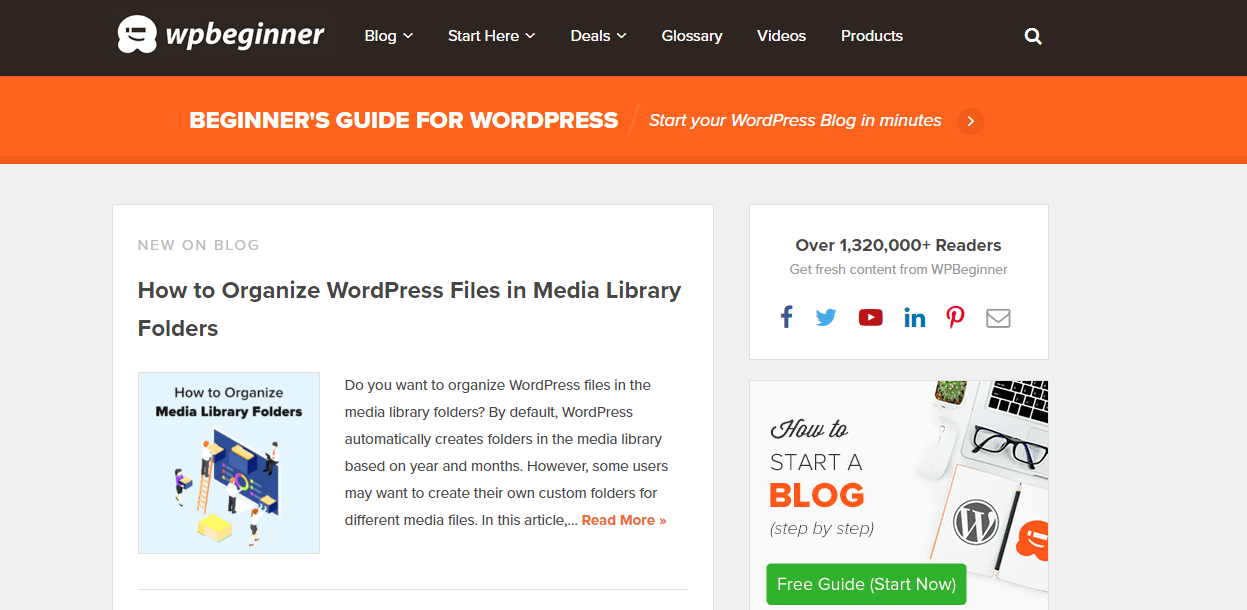 As the name suggests, WPBeginner focuses on beginners who are eager to learn WordPress. But make no mistake this site has something for everyone.
If you're looking for easy to understand tutorials on WordPress, WPBeginner is a pro at that. If you're looking to keep up with the latest news from the WordPress arena, WPBeginner can help. It's no wonder that this is the largest blog about WordPress by the number of subscribers.
Find the blog on Twitter @wpbeginner
4. WPHive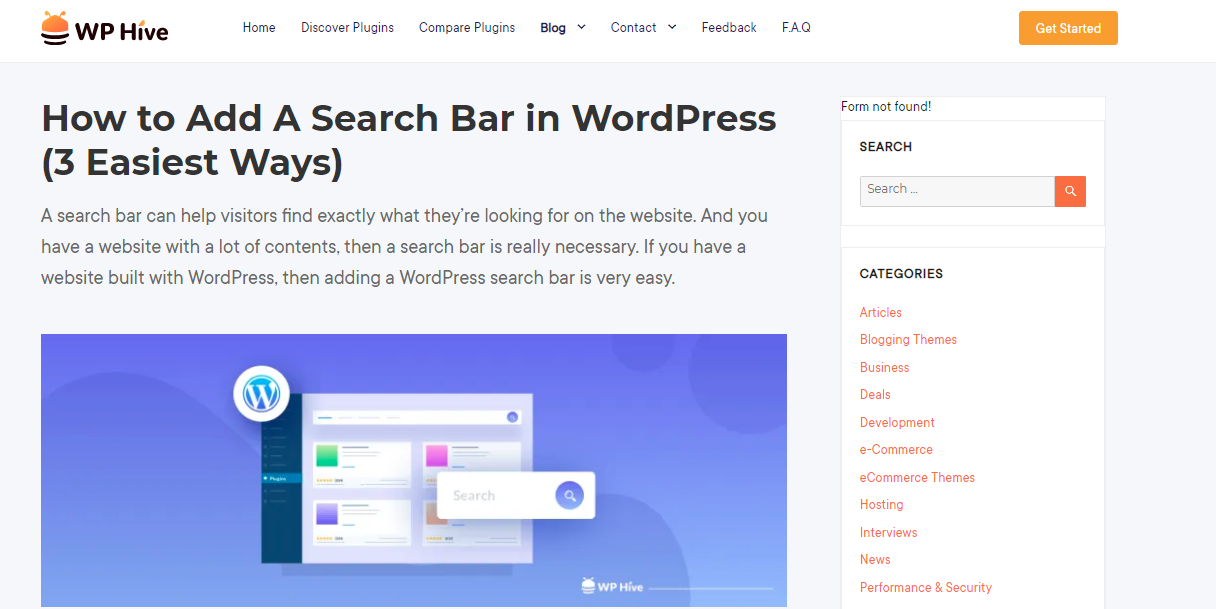 WPHive is an interesting platform and probably the first of its kind in the WordPress arena. You might know this site for the powerful tool that you can use to know all about a plugin, starting from stats, errors, and insights.
But this site also features a lot of tutorials, guides, news, and many more. With a focus on creating quality content for WordPress, within a short span of time WPHive became one of the most prominent blogs in the WordPress industry.
Find the blog on Twitter @HiveWP
5. Kinsta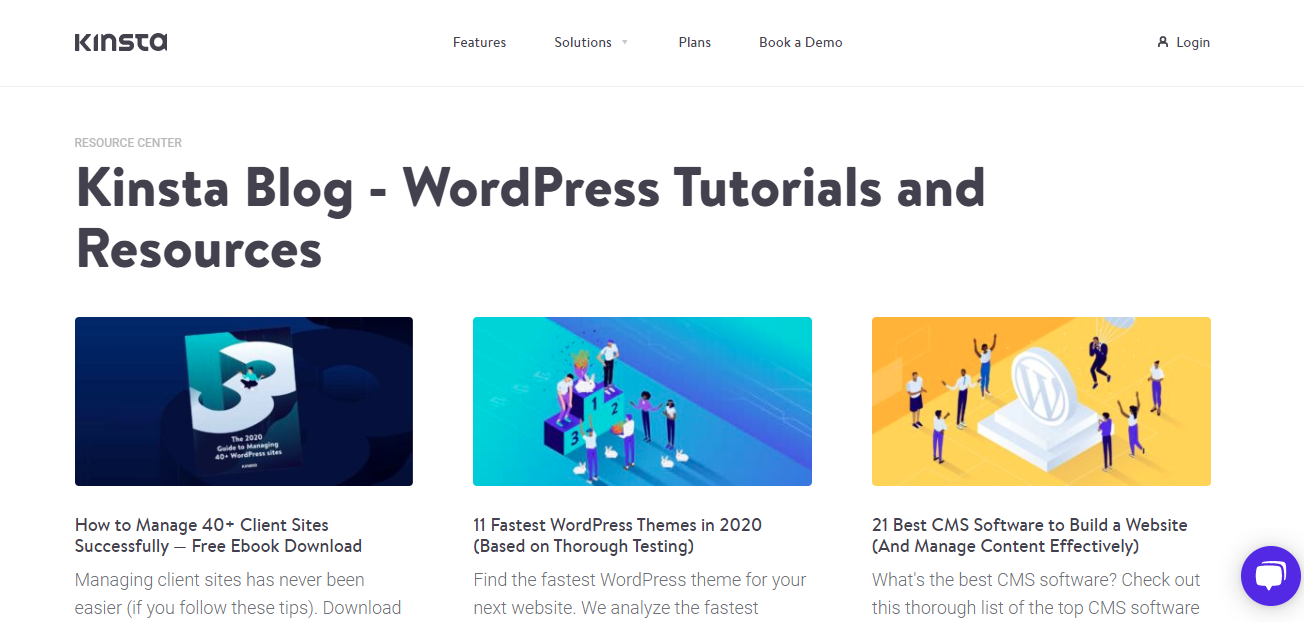 Kinsta has a name for providing managed hosting for WordPress sites. But it also has recognition for having one of the largest WordPress resource platforms, with hundreds of top-notch blogs on WordPress plugins, themes, development, and what not!
It surely has enough information to keep you hooked up if you are a WordPress enthusiast.
Find the blog on Twitter @kinsta
6. weDevs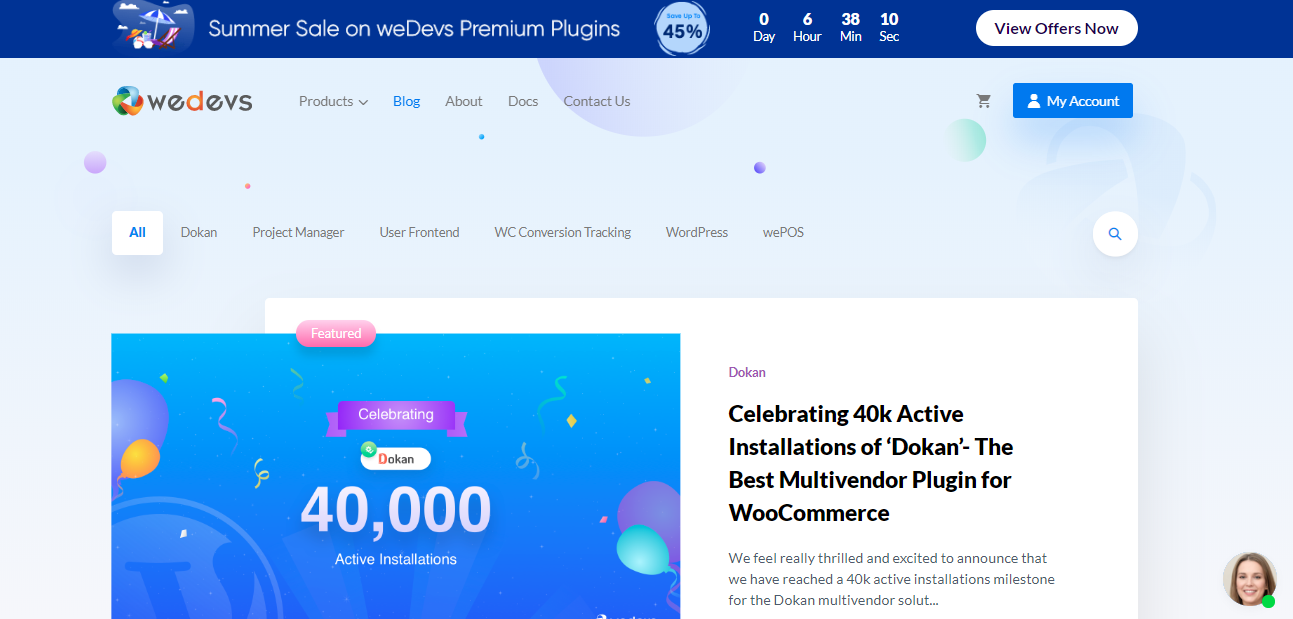 Best known for developing some of the most popular plugins for WordPress like Dokan, WP User Frontend, WP ERP, weDevs also manages one of the best blogs on WordPress.
Whether you're looking for blogs on WordPress tutorials, guides, plugin/theme review, or even eCommerce, you find it all on weDevs blog. Especially if you are looking to grow your eCommerce business online, this blog can help you with some very helpful guides.
This has been one of the most reliable blogs on the WordPress platform for over a decade. So you can easily guess the quality of this blog.
Find the blog on Twitter @weDevs
7. Torque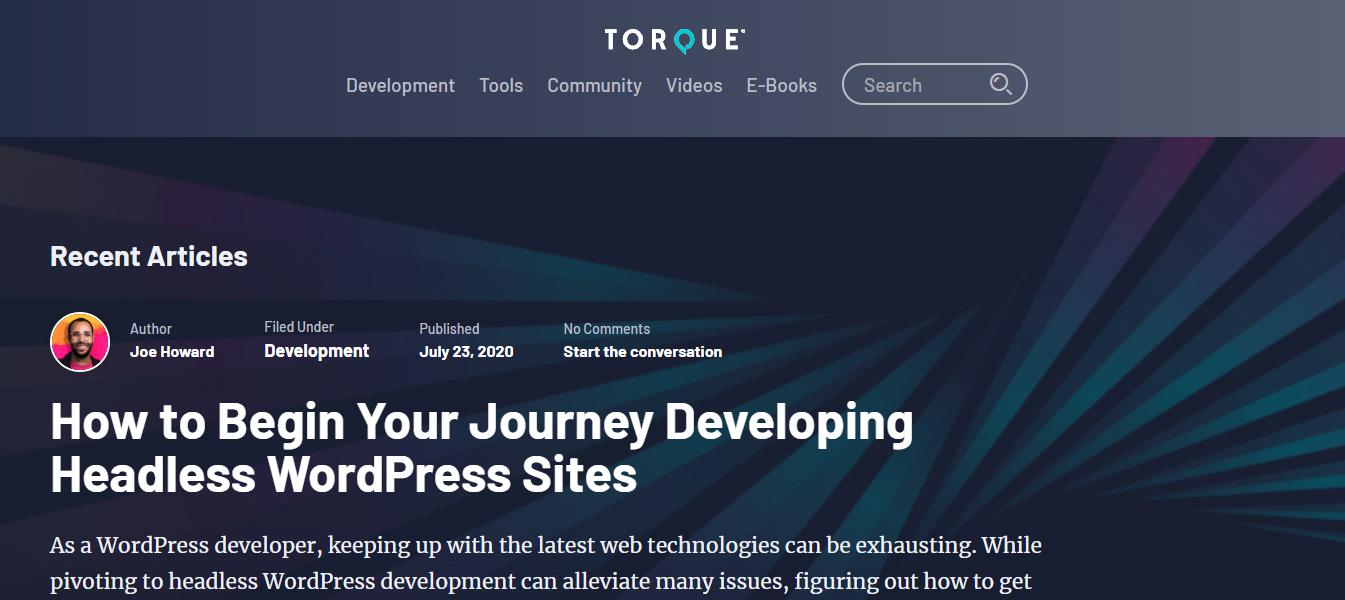 Torque is a project of WP Engine, one of the top managed hosting provider for WordPress. The blog contains articles on the latest WordPress news and updates as well as guides. It also publishes blogs on the latest information about the WordPress community. This well-decorated blog with a rich selection of content is gained a lot of popularity among WordPress lovers.
Find the blog on Twitter @TheTorqueMag
8. IsItWP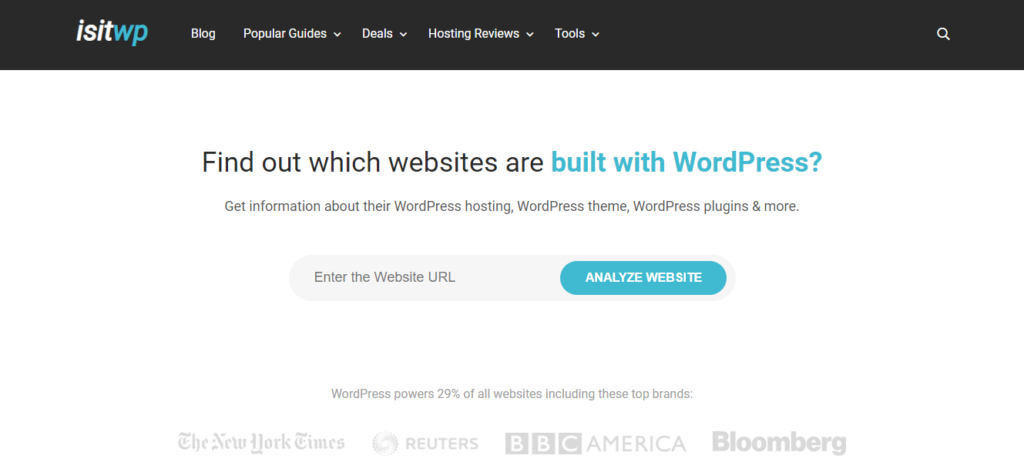 IsItWP is a unique tool that can look up if a website is built with WordPress. And if it is, which theme or plugins are used to build the site. Apart from its technology lookup tool, it also has an amazing blog on WordPress tutorials. The blog is full of how-to guides from which both beginners and advanced users can be benefited.
Find the blog on Twitter @isitwp
9. WPLift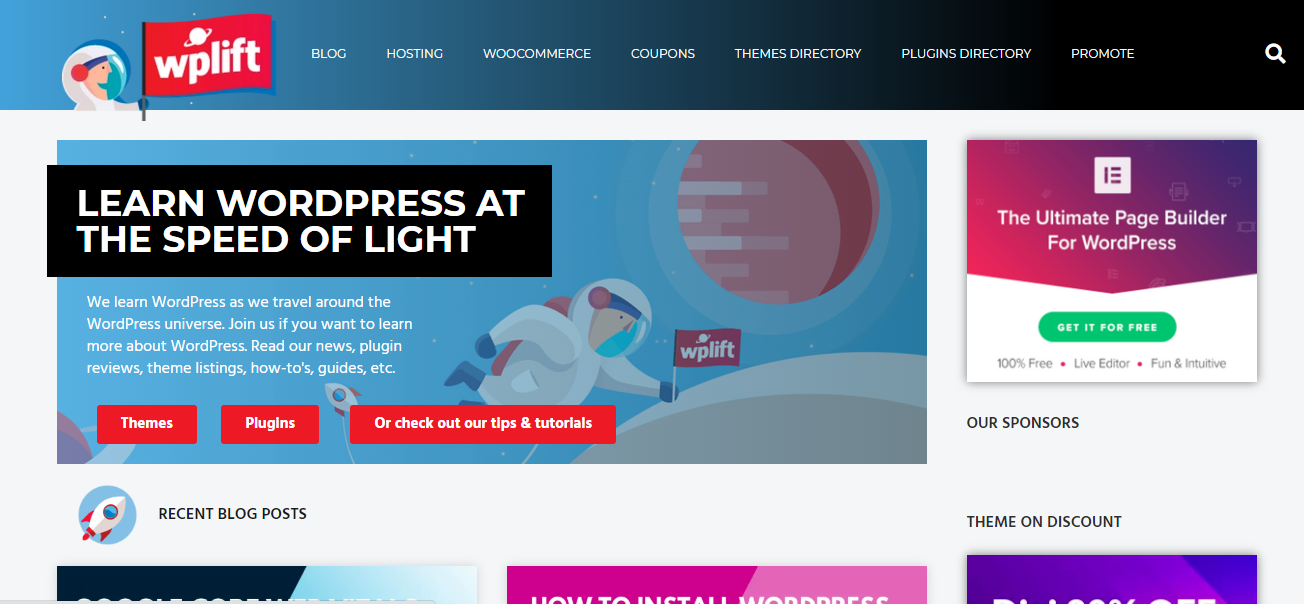 WPLift is a blog that covers all about WordPress. With loads of beginner-friendly tutorials on the platform, anyone can use this platform to learn all ins and outs of WordPress.
It's dedicated themes and plugin review section can help you find useful ones at any given time. They also have a theme and plugin directory for you to utilize.
Find the blog on Twitter @wplift

10. ManageWP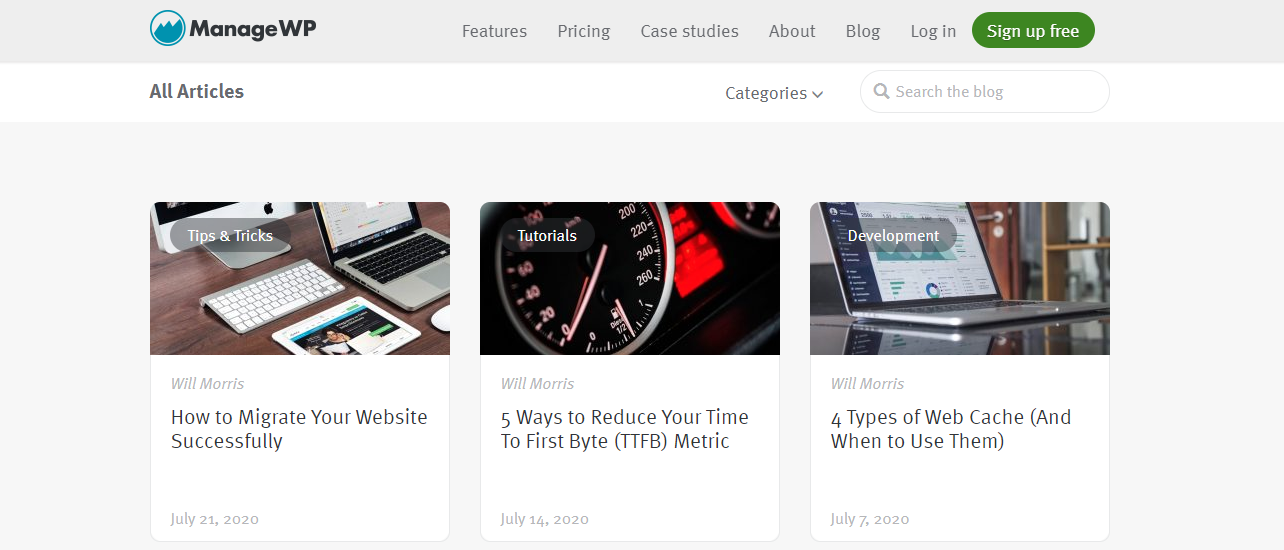 ManageWP is fundamentally different than any other blogs we covered in this article. Unlike other blogs, ManageWP doesn't have articles of their own. Instead, it presents you with the best and curated articles from many different blog sites.
It's hard to find quality articles from thousands and thousands of blogs on the internet. With ManageWP, you get to read only the selected blogs chosen by ManageWP editors.
Find the blog on Twitter @managewp
11. Yoast SEO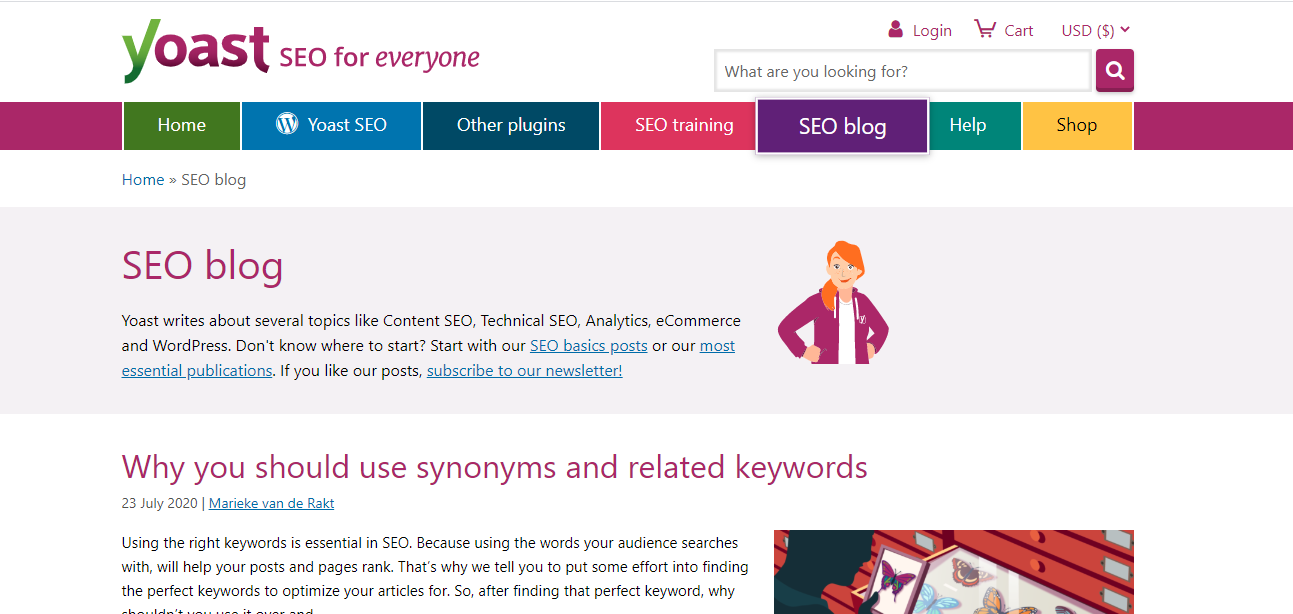 Yoast SEO is a familiar plugin for everybody in the WordPress arena. It is considered to be the best SEO plugin for the WordPress platform. But apart from its dominance in the SEO plugin industry, it also excels in another one.
Yoast SEO has a blog with a lot of quality articles. Its key difference from the other blogs is that it only publishes a blog on how to optimize your website for search engines better. This is fair, given that it's the market leader in this industry and only a handful knows better SEO than Yoast.
Find the blog on Twitter @yoast
12. Elementor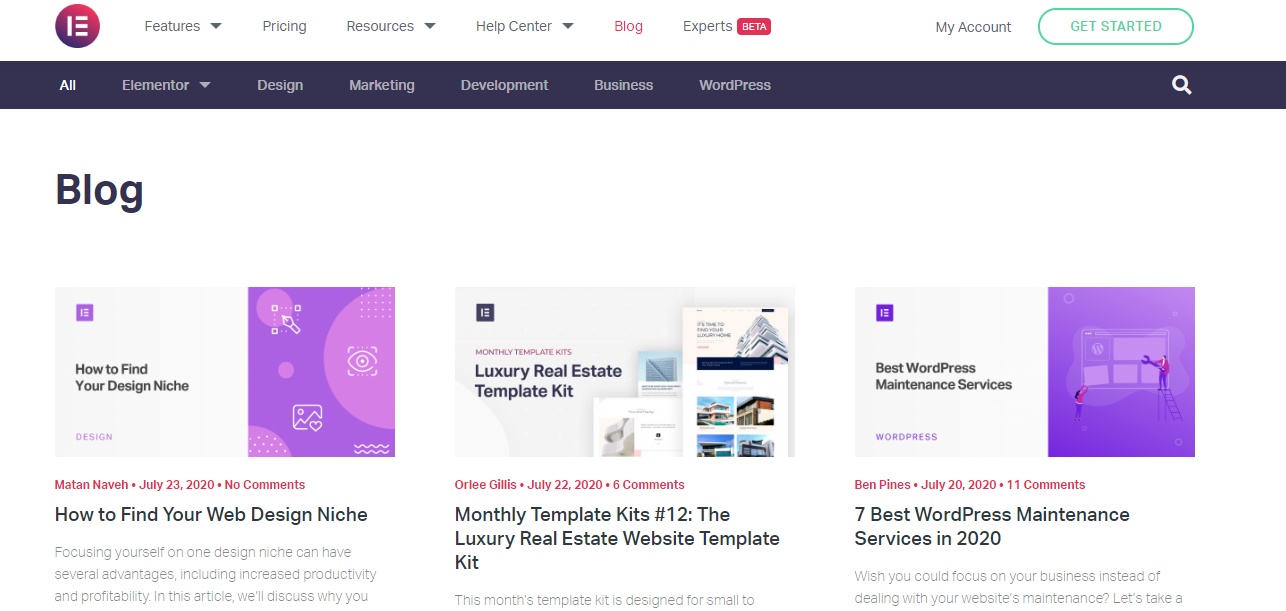 Elementor, the ultra-popular page builder for WordPress that took WordPress by storm in June of 2016. From its inception, this Israel based WordPress plugin company has been publishing quality blogs.
Their blog covers a whole range of articles, starting from design, marketing, development on WordPress, business tips, and of course WordPress tips & tricks. Overall this blog is becoming a resource hub for all kinds of WordPress users.
Find the blog on Twitter @elemntor
13. CodeinWP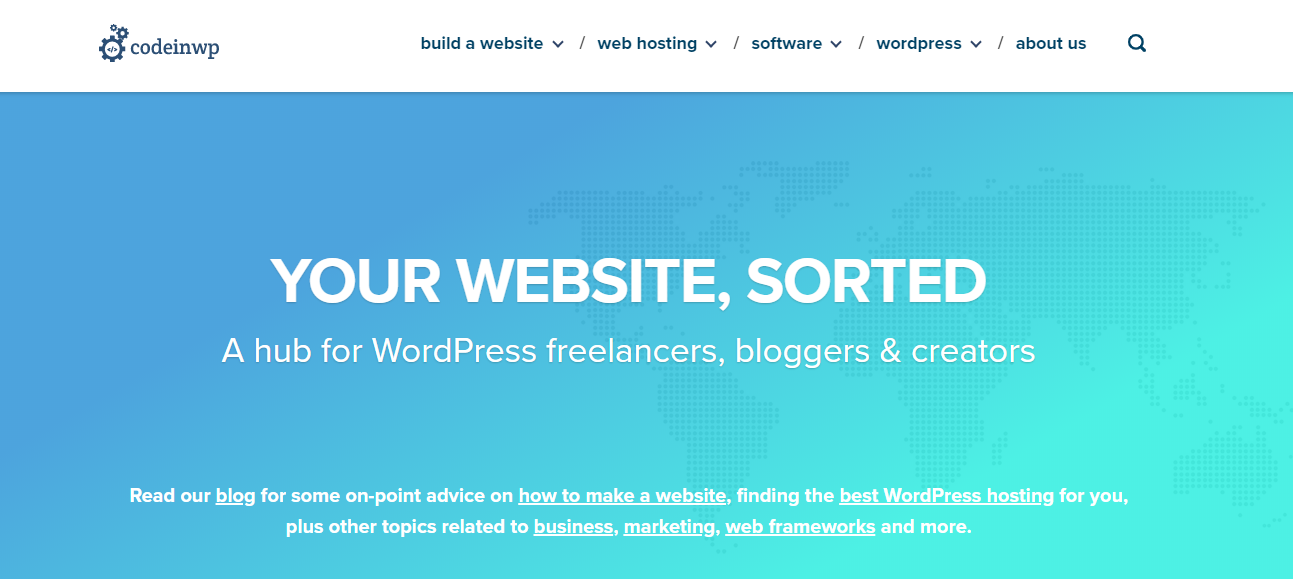 If you need a beginner guide on various topics regarding WordPress, CodeinWP should be your first choice. This website ensures an impeccable beginner's guide on WordPress which is easy to understand. From how to open a WordPress account to the best plugins to do certain things, CodeinWP covered everything chronologically.
With new articles every week on various topics, you'll be provided with some of the most well-researched and thoughtful content you'll find about WordPress.
Find the blog on Twitter @codeinwp
14. WPArena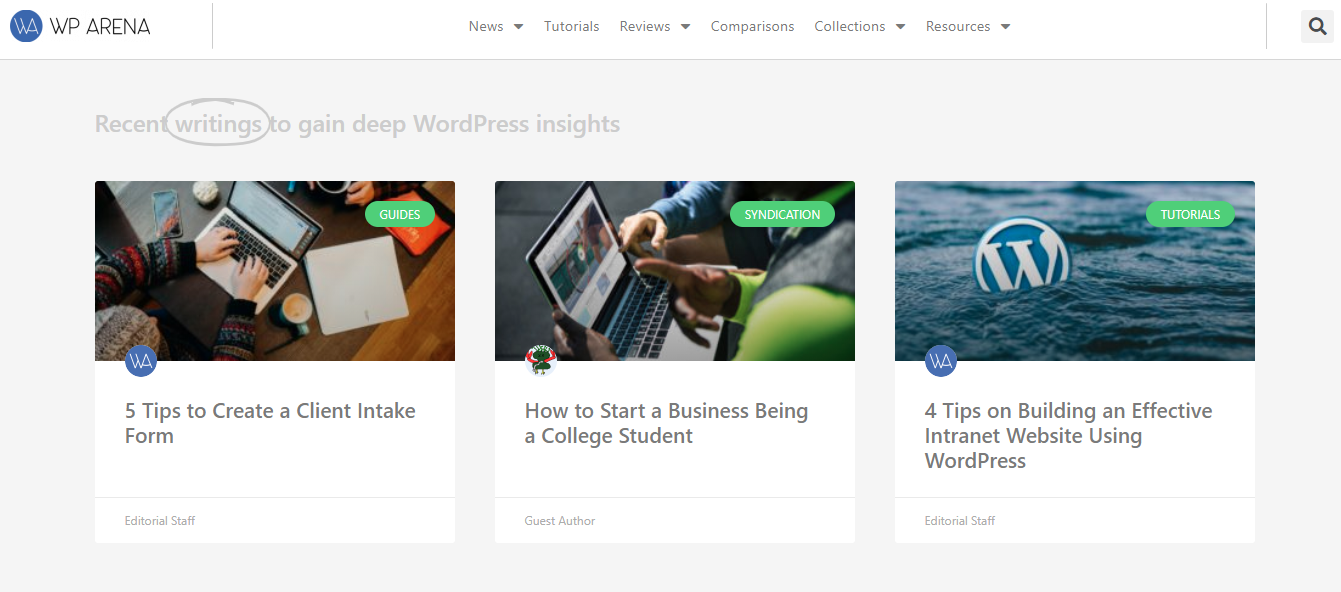 Plugin and theme Reviews, comparison,s and tutorials on various topic, these are the things WPArena excels at. Updated regularly with quality content, the provide some of the most useful tips and tricks for any WordPress user.
The website is pretty simple, and you can find all the information you need without hassle. Clean and intuitive learning, this is what WPArena is about.
Find the blog on Twitter @WPArena
15. ShoutMeLoud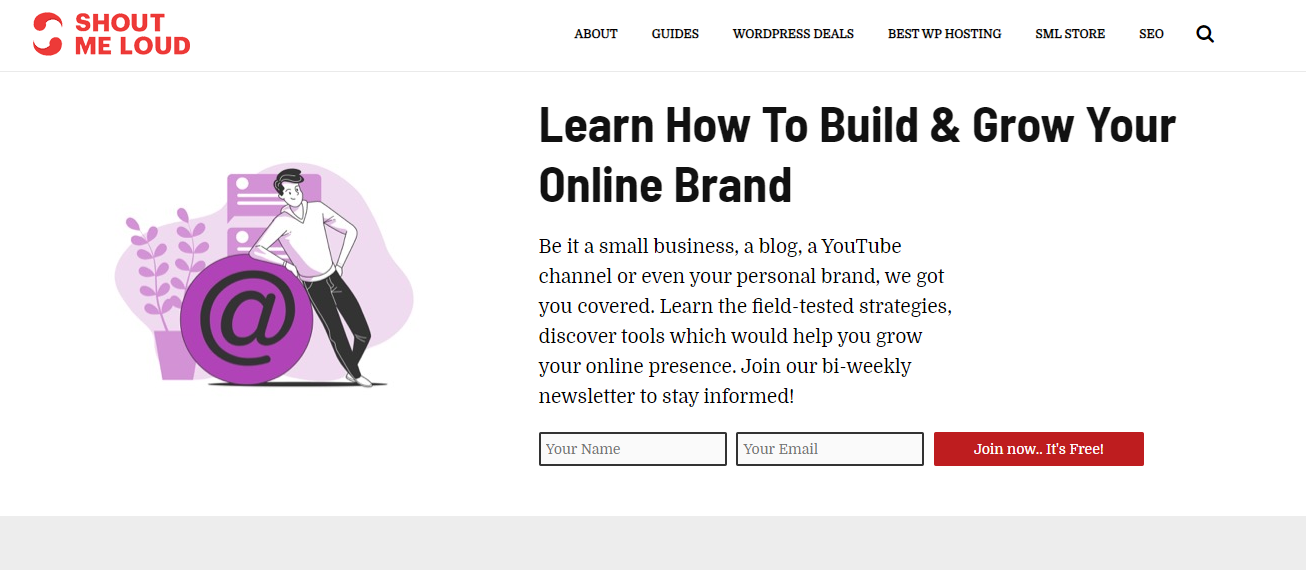 ShoutMeLoud is different than other regular WordPress blogging platforms. It's a place where you can learn how to be successful by blogging. Here in this blog Harsh Agarwal, the founder of this blog, writes about how to create a start blog, how to get the best hosting deals on how to monetize or do affiliate with it.
Does an overall growth marketing tutorial using WordPress within a single website seem alluring? Go and check out the blog.
Find the blog on Twitter @shoutmeloud

16. WPLeaders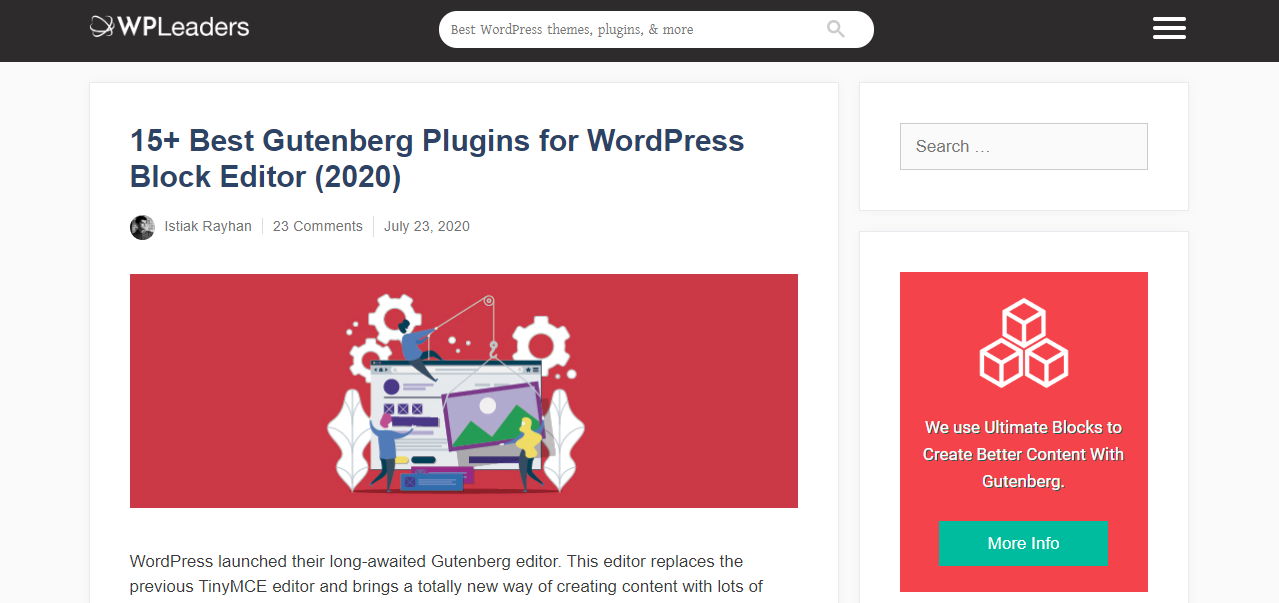 Enter WP Leaders and click on the about page and it'll start with something like this –
"Welcome to WPLeaders.com, a blog for WordPress users to make their WordPress blogs/sites awesome."
And it surely does. You can find reviews on WordPress themes, plugins, hosting, and many more. Very few blogs match the quality of WPLeaders, being one of the reliable WordPress blogs around.
Find the blog on Twitter @thewpleaders
17. Cloudways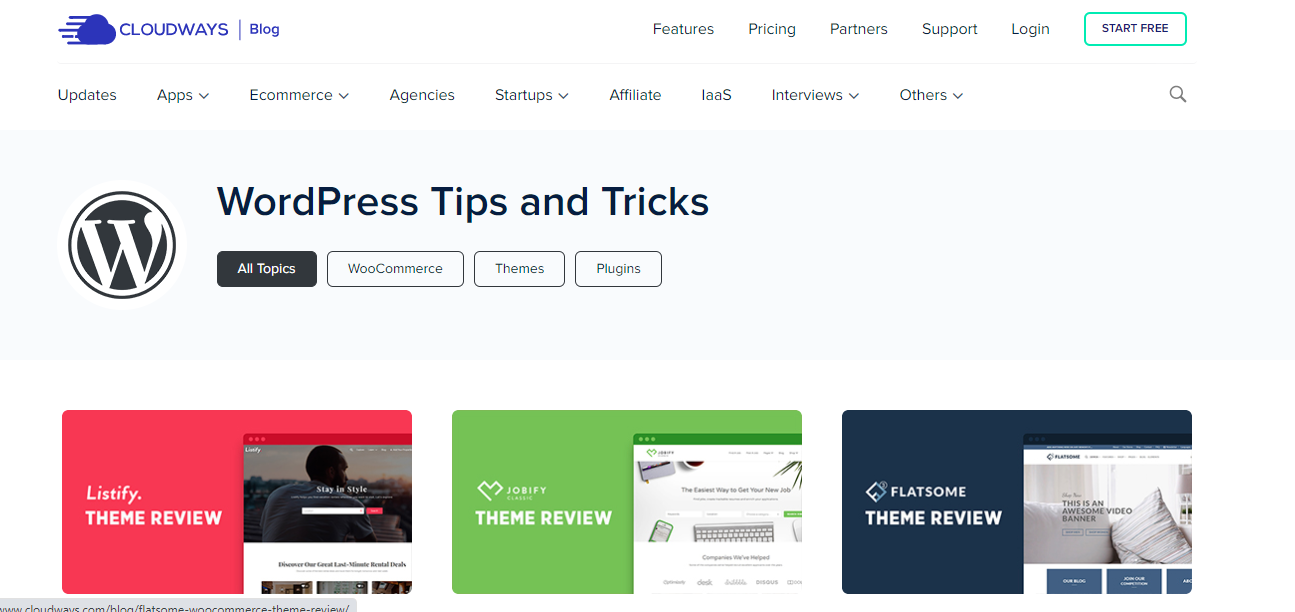 There's no possible explanation on how managed hosting providers have some of the most wonderful blogs. Add Cloudways to the list, a hosting provider that hosts thousands of quality articles on its platform.
You can find quality WordPress theme and plugin reviews in this blog, but that's not all. It also has a lot of articles on PHP, Laravel, and even other CMS platforms like Joomla, Drupal, Magento.
Find the blog on Twitter @Cloudways
18. WooCommerce Blog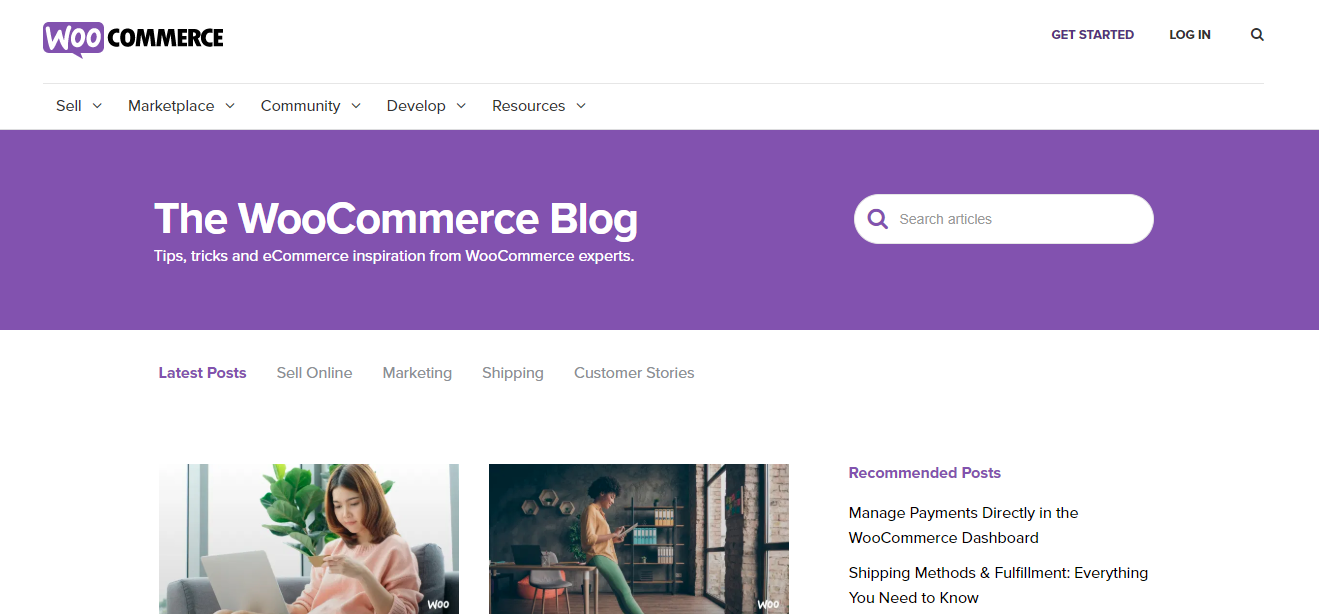 The plugin that powers over 28% of all the eCommerce sites worldwide also has a blog where eCommerce owners can learn about how to optimize their WordPress based eCommerce. If you have an eCommerce website you should definitely follow this blog to know the latest news on WooCommerce, eCommerce marketing strategies, and many more.
Find the blog on Twitter @WooCommerce
19. WPShout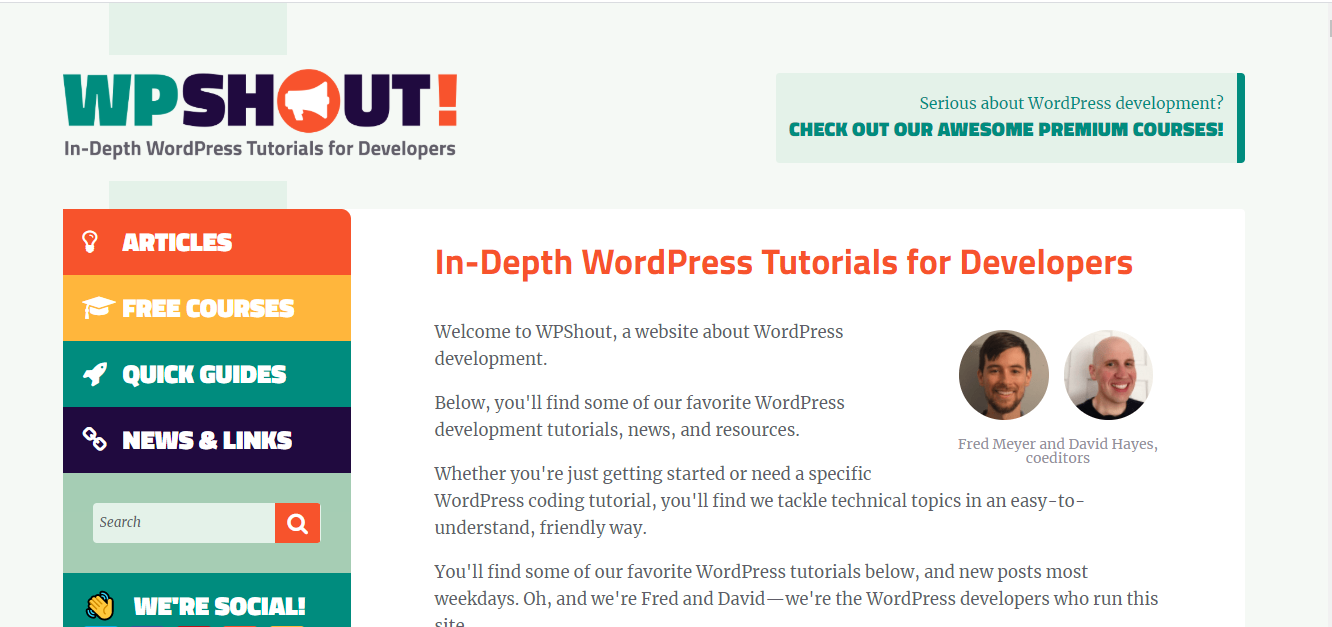 WPShout is unarguably one of the most resourceful blogs on WordPress. The blogs here are short and simple. Starting from beginner guides, it has free courses, WordPress coding tutorials, and many more on the same website.
This website is highly regarded in the WordPress community. Apart from tutorials, guides, tips & tricks, it also features recent news and updates on WordPress.
Find the blog on Twitter @WPShout
20. Woorkup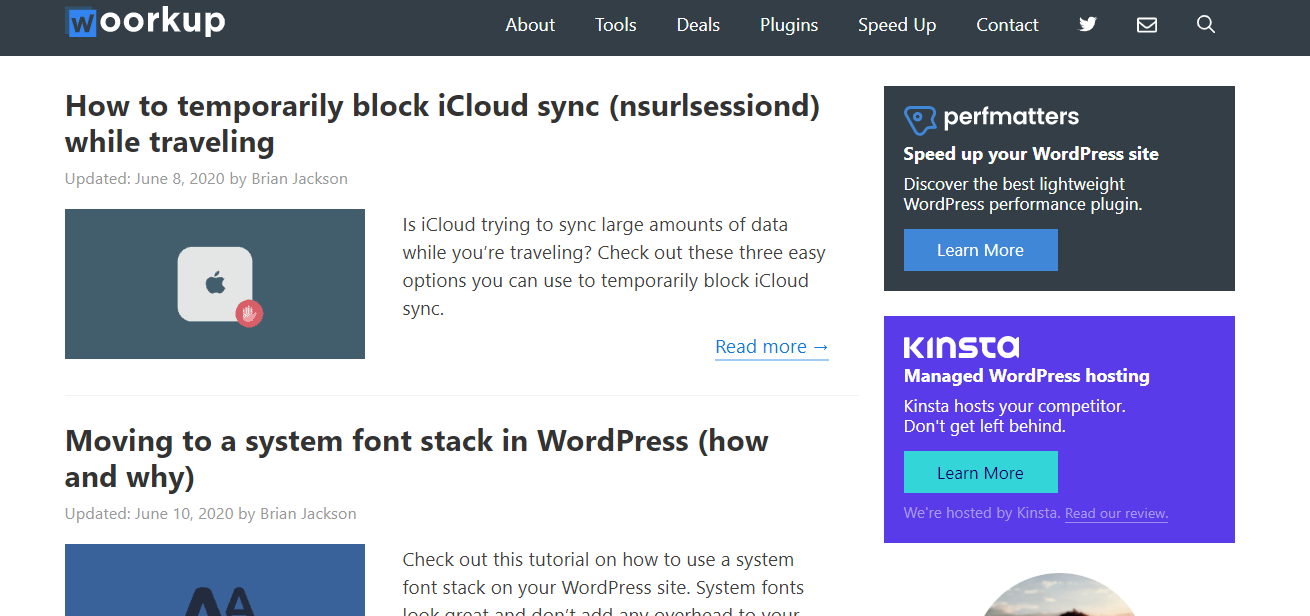 Woorkup is quickly becoming one of the top blogs on WordPress. The main theme of Woorkup is that they don't publish any guest post, all the posts on Woorkup are basically written by the two brothers Brian Jackson and Brett Jackson.
Woorkup features some of the most in-depth tutorials on WordPress. Along with the blog, this also hosts some pretty good plugins built by the two brothers.
Find the blog on Twitter @mywoorkup
Wrapping Up
You can never learn enough. The blogs that we featured in this article are surely some of the best ones to learn ins and outs of WordPress, the best blogging platform.
If you are just starting out on WordPress, learn how to install WordPress on localhost. Also, keep a collection of the best themes for WordPress from here.
Hope this article will help boost your WordPress knowledge and can be a stepping stone for your WordPress journey.