Using Template Condition, you can set the template conditions that determine where your Template is used throughout your site. For example, choose 'Entire Site' to display the template across your site or any specific page or archive template conditions. It's a premium feature.
Required Plugin:
Elementor Free
HappyAddons Free
HappyAddons Pro
How to use the Template Conditions
After finishing the editing of your template, when you will click the green publish button, you will get a popup like this.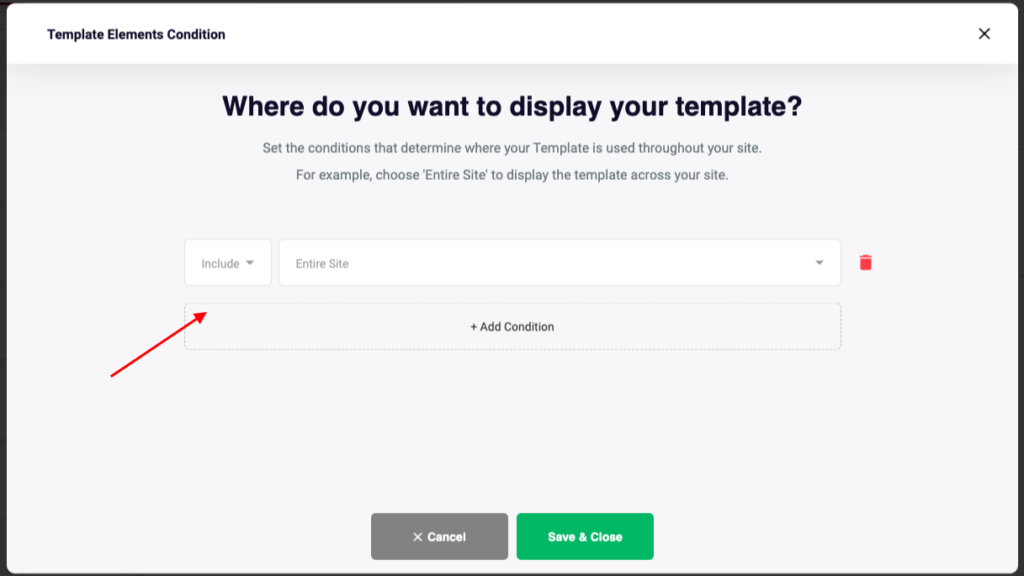 Or you can open this popup by following this method 👇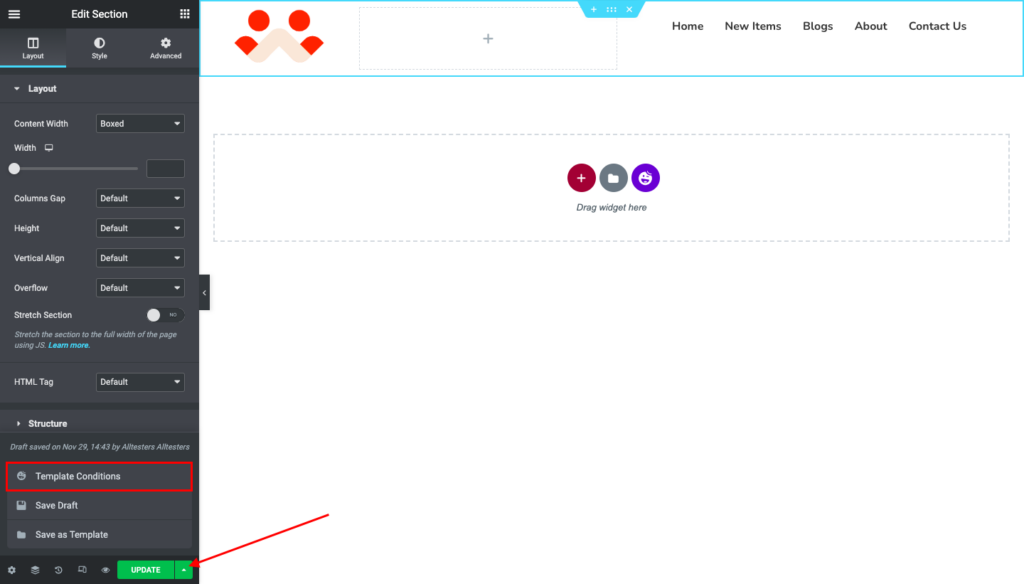 Now, set the condition as per your preference: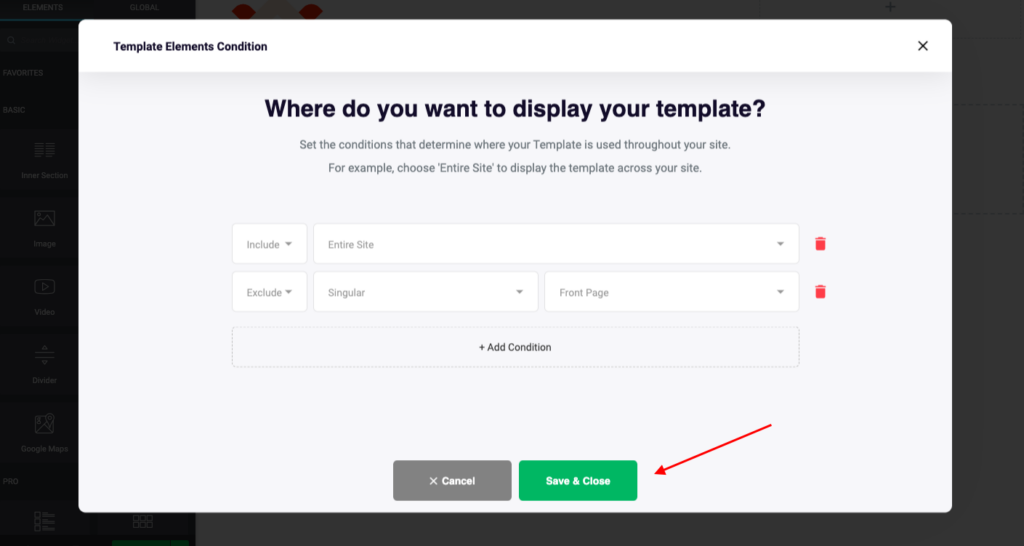 For Free Users:
Free users can set the condition for the Entire site, All Singular, or All Archive pages. They are unable to set different conditions for different pages or archives.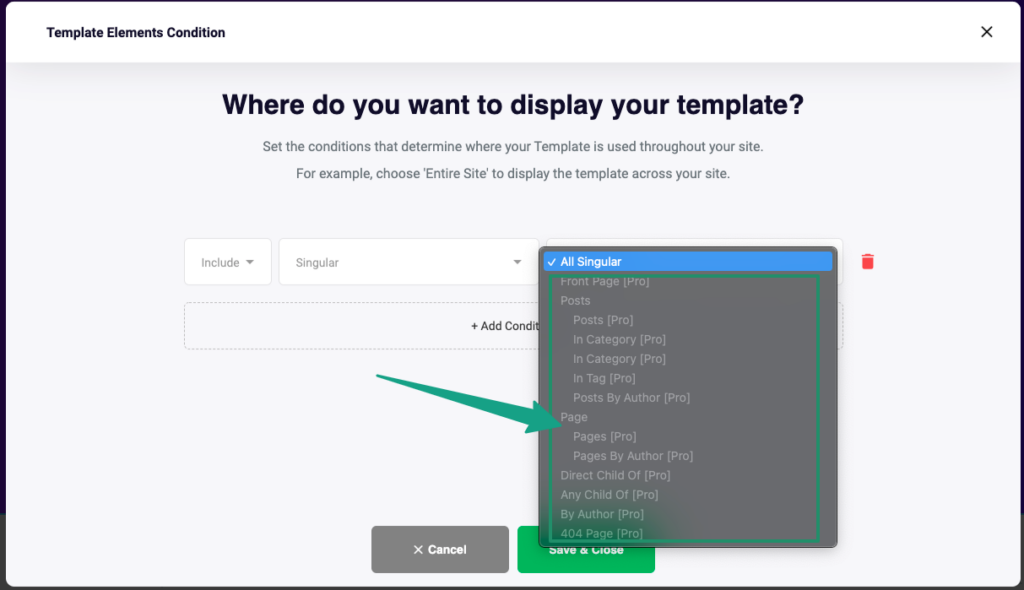 Actually, you will need our pro version to set nested conditions; otherwise, you can manage everything with the free options.