We have already entered a new decade in 2020. To celebrate this occasion everyone including the Elementor community is bringing new updates and features. Happy Addons also participates in this celebration with new updates and amazing features.
Happy Elementor Addons is the most talked-about Elementor addon in recent times. Elementor is a powerful tool by itself. But add-on like Happy Addons makes it more special and powerful. It has 50+ pro and free widgets, 10+ unique features that will take your site-building experience to another level.
However, with constant updates and fixes, it has reached 30000+ active installations. It is quite an achievement.
Today we are going to talk about the happy addons updates and fixes that have created a stir in the community.
Happy Addons Recent Updates & Fixes You Should Take A Look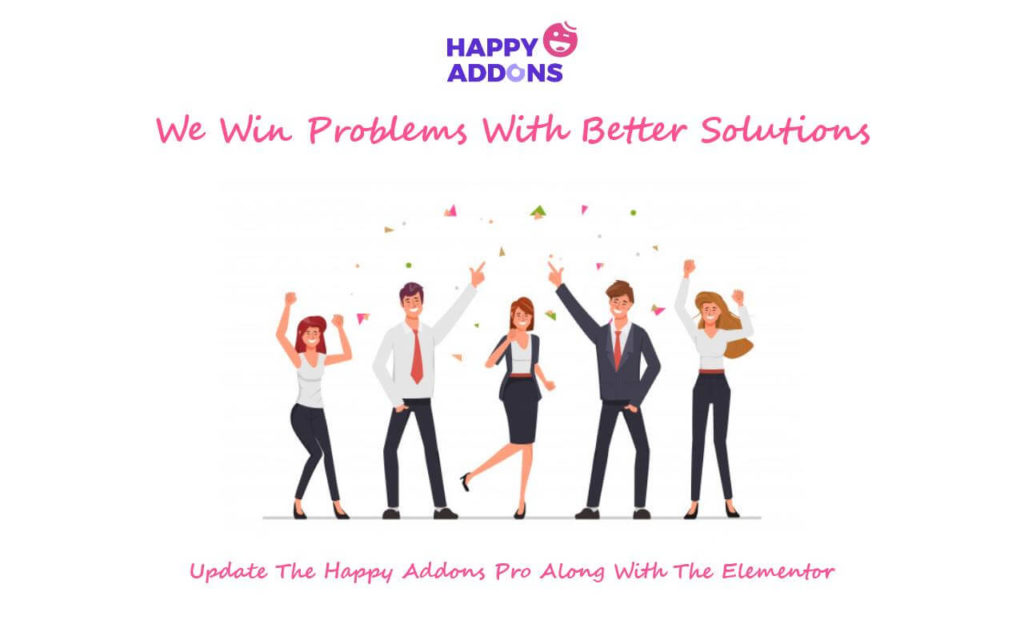 Happy Addons has always been dedicated to its loyal customers.
When we released Happy Addons back in October 2019, we have been constantly updating and releasing new features along with major to minor fixes. It has not only improved the addon but also made the experience of building a website more easy and special.
We are into two months of 2020. So, following the trend, we have released new features, widgets and fixes for free and pro. Let's have a look:
Happy Addons Recent Updates-Free
Happy Elementor Addons free has seen quite a few releases in the month of January and February. Version 2.6.0 was the first followed by 2.6.1, 2.7.0, 2.7.1. There were quite a few widgets and updates in those versions. Like,
New Free Widgets & Features
Fun Factor Widget: Version 2.6.0 saw the release of this new free widget in the month of January. You can view your facts and information about your website in a more customized way using Fun Factor. Therefore it will give a unique look as well as drawing more traffic.

Twitter Feed Widget: This widget was among the many widgets which were released in version 2.7.0. Twitter Feed widget helps you showcase all the wonderful tweets with exclusive styles and designs.
Bar Chart Widget: This widget helps you to create and showcase cool bar charts for your websites. You will get great features so that you can put all your imagination into action using the Bar Chart.
Social Icon Widget: You can display all your social links in a more classy and decent way on your website. This widget comes with great designs that will make your life much easier.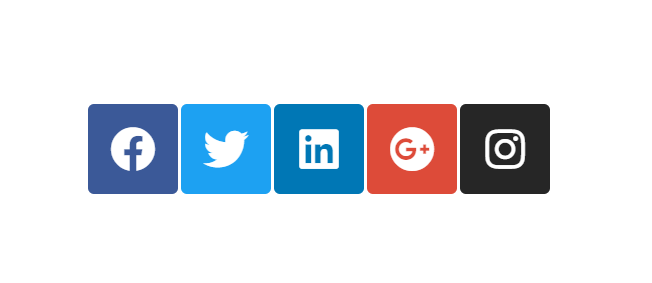 Grid Layout Feature: This feature lets you make your design more Pixel Perfect. If you want to maintain proper alignment in your designs for your elements, the Grid Layout is the best option.
Wrapper Link Feature: This free feature of Happy Addons will let you link up a whole section, or Column or any widget as you like.
Notable Fixes
As well as widgets and features, there were some fixes that have helped to make Happy Addons faster, bug-free and user-friendly. Some of the notable fixes were,
Step Flow widget title link issue
Gravity Forms styling issue
Removed welcome notice in admin
Conflict with Rank Math
Fun Factor padding issue
Step flow inline editing issue
Gravity Forms conditional field issue
Inline editing issue in Elementor 2.9
Select2 width collapse issue in Elementor 2.9
Dynamic Tags support in Carousel widget
Fun Factor broken markup issue.
These were some mention-worthy fixes for Happy Addons free version.
Recent Updates-Pro
Two versions of Happy Elementor Pro were released in 2020. Version 1.4.0 and version 1.4.1. Two new widgets and one new feature have been introduced along with some fixes.
New Pro Widgets & Updates
Hot Spot Widget: This pro widget will help you create more detailed images for your site. You can specify the most important part of your image in the background.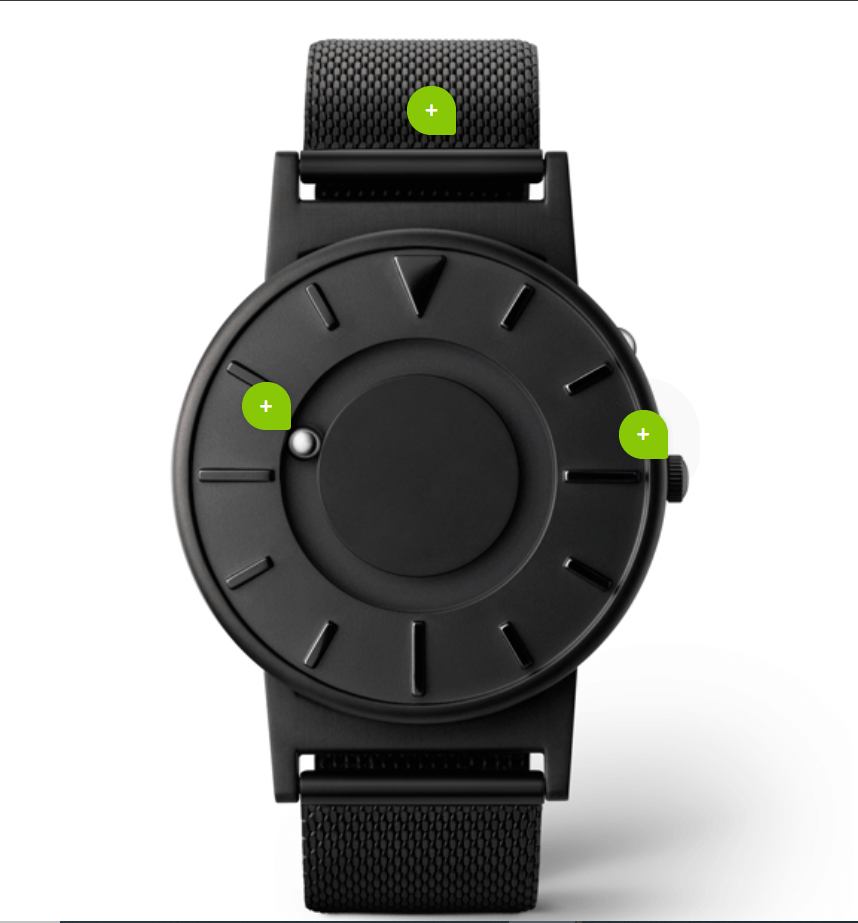 Price Menu Widget: You can display your food menu list with or without price in a decent and creative way with this full flexible widget. The Price Menu widget will add more value to your sites and display your products in a special way.
Display Condition Feature: This feature will help you to display your content depending on different kinds of conditions like Browser, Operating System, Date Range, Time and many more.
Mention-worthy Pro Fixes
There were some fixes along with the widgets and updates for the Pro version.
Conflict with Rank Math
Hotspots widget id conflict
Improved attachment import procedure on cross paste and live paste.
So, you can see happy addons updates regularly so that the customers can enjoy the full experience of making a website.
Upcoming Happy Addons Updates
As we said earlier, Happy Addons is always looking out for their customers. We try to bring out features on a daily basis so that any person who wants to create and design a website doesn't back down.
That is exactly why we are bringing out new widgets and features in the recent future for Pro and Free. We are bringing widgets like,
Post List (Free)
Breadcrumb (Free)
Facebook feed (Free)
Mail Chimp (Pro)
Lightbox / Modal (Pro)
Post Archive (Pro)
Table (Pro)
Features like,
Site Sync
3d Layered Image
Of course, there will be fixes along with these features and widgets that will enhance the performances of the addon significantly.
Summarizing on Happy Addons Recent Updates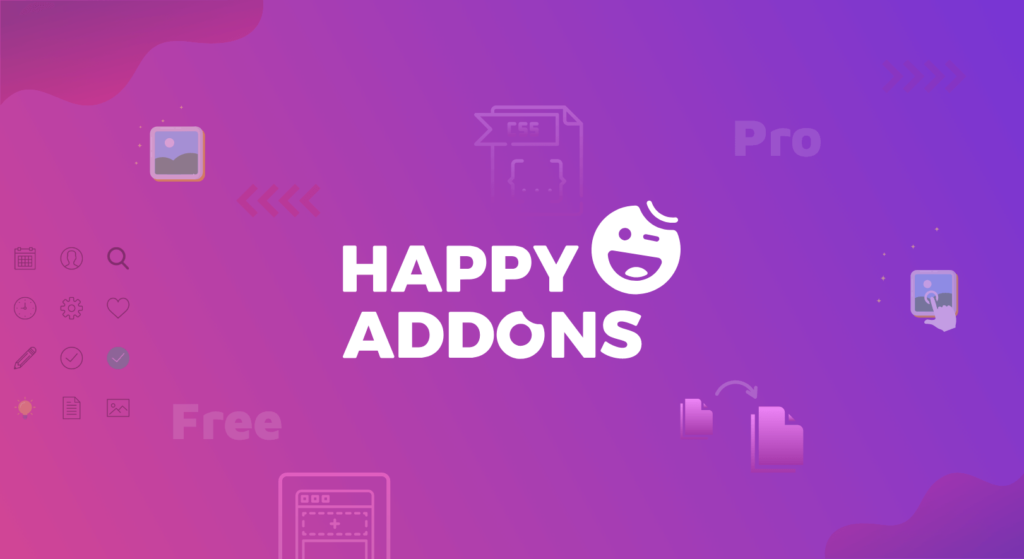 Elementor was launched keeping only one thing in mind,
People who can not code can still make a professional website.
And Happy Addons have made that experience more smooth and wonderful. It is like learning to ride a bike, once you get the hang of it you can do any trick you want. So, once you get the grip on how to use Happy Addons with Elementor fully you can create any page or website with any design.
And with regular updates, Happy Addons is always staying one step ahead of other addons and making the world of page builders more comforting.