These days, entrepreneurs from different online sectors are solely competing against each other to stand impressive. They are trying hard to build a strong network all around the globe. In this situation, a professional website with eye-catchy design can pave the way to reach that milestone.
Fortunately, WordPress has been giving its users plenty of opportunities (Plugins & themes) to stay alive in the crowd. In fact, website design has become a matter of no time now.
Generally, whenever we think to create any WordPress page or site, apparently WP Elementor is the first tool that pops in our mind. Why not, because it's easy to use, implement, and require no coding language to develop site.
However, if you used Elementor before, then throughout this post, you'll know more about this popular page builder. Moreover, a complete feature explanation with live examples in the end. As a result, it will motivate you more to build any website or blog.
So enough talking, let's get started:
Getting Introduced with Elementor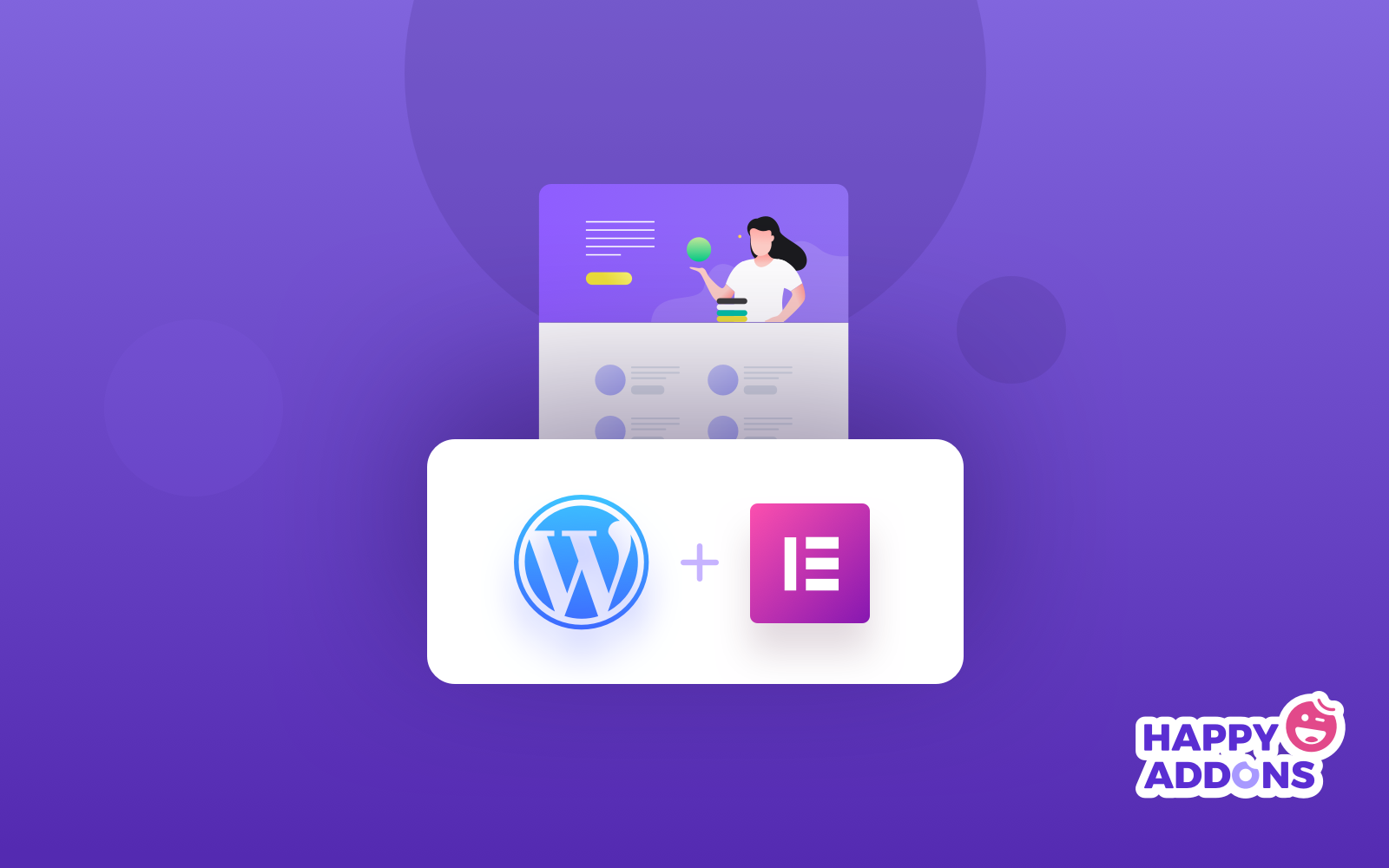 Back in 2015, Elementor made the first appearance on the WordPress platform. Starting with a few features and addons, now its the top page builder in the WordPress arsenal. Since then, Elementor has been contributing to make the WordPress community stronger and effective.
Talented developers have helped grow Elementor even further

Elementor
Currently, Elementor is empowering almost 5,000,000+ professionals, and now eyeing at something big and exceptional. That's why Elementor is dominating almost 180+ countries, with over 5 million active installs and 3,000+ five stars.
So if you're a non-tech person and haven't any idea of coding structure, don't afraid. Rather, you can easily build a full-fledged WordPress site with Elementor investing 10 to 15 minutes maximum.
What's More? Okay, let's find out why you should choose this prominent plugin as a primary website page builder:
Unique interface for editing posts, pages, and also custom pages
Absolutely free though it has a pro version
No programming languages needed like PHP or HTML
Editing skill with frontend surface. It follows 'what you see what you get' method
Suitable for almost all the WordPress themes
In-built free templates and more
In short, if you want to take your website design into the next level, these facts are capable enough to design your dream blog.
Again, Elementor has both the free and pro version. However, you'll get all the essential website design materials with the free versions. But if you want to unlock more features, you switch up to the pro version.
Reading Materials: ? Significance Things That You Should Know About Elementor
Unique Widgets of WP Elementor that You Should Try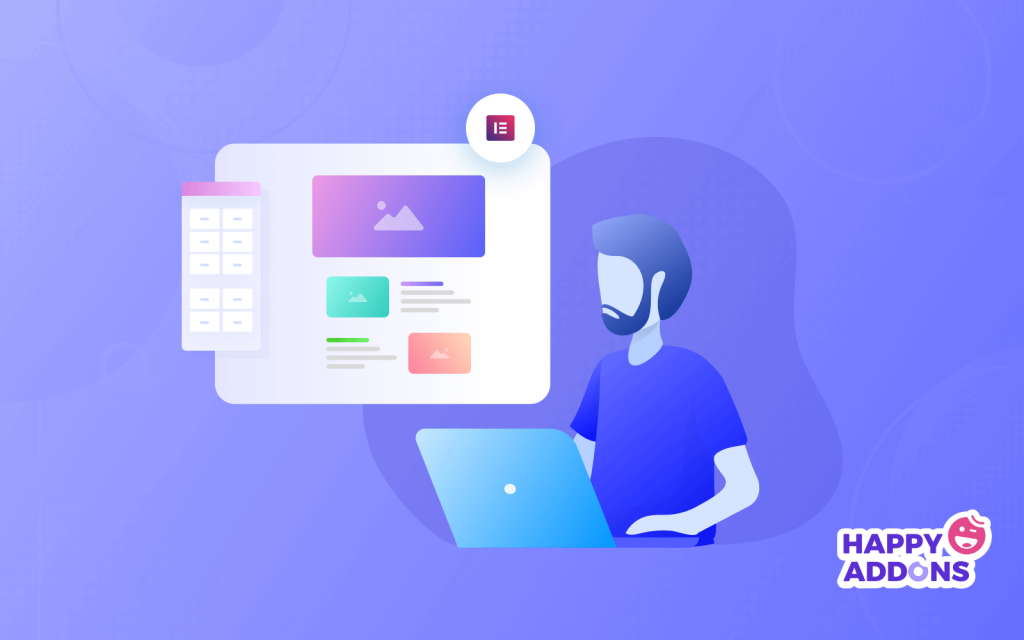 This section will discuss some unique widgets and features of WP Elementor. Surely, it will give you a complete idea about the widgets that could rescue you in the long run, while designing a website.
So without lengthening words, let's see the unique widgets of Elementor first.
Form Styler Elementor Widgets
Gravity Forms
Caldera Forms
Contact Form 7
WP Forms
Ninja forms
Formidable Forms
Including a form on your website can be effective for your business. It plays a vital role to collect leads and target potential customers. But if your website form doesn't look good, your users won't sign up or fill out the form.
In that case, integration with different forms allows you to leverage these features on your website using Elementor.
Reading materials: ? How to Create a Contact page for website
Creative Elements Widgets
Content Timeline
Image Comparison
Gallery Elements
Countdown
Unfold
Circle Progress
Breadcrumbs
Hotspots
Static Product
Fancy text
Dual heading
Link Effect
Progress bar
Interactive Cards
Promo box
Buttons
Counters Odometers
Lightbox and Modal
PieCharts
HTML5 Video
Generic Carousel
Flip Carousel
Image Carousel
Card Slider
FAQ, and more!
After hearing the word 'Creative', your heart might lit up with joy, right? Well you can use these widgets to customize your site uniquely.
You may not like the current design of your website. You can modify your site's look with fancy text, progress bar, image carousel, card slider, promo box, and others. We highly recommend these design attributes in terms of enriching your website look.
Reading material: ? How to improve website look
Elementor Content Widgets
Testimonials​
Testimonials Slider
Team Members
Accordions​
Info Box
Dual-color headline
Icon Lists
Creative Buttons
Flip Box
Tabs
Data Table
Features
FAQ
Services
Well, content widgets mainly used for creating content and use it on the website. Usually, we all know that content is the most precious thing for a site. And it should be designed by maintaining a proper SEO diagram. Therefore, these content widgets of WP Elementor will help you to do that perfectly.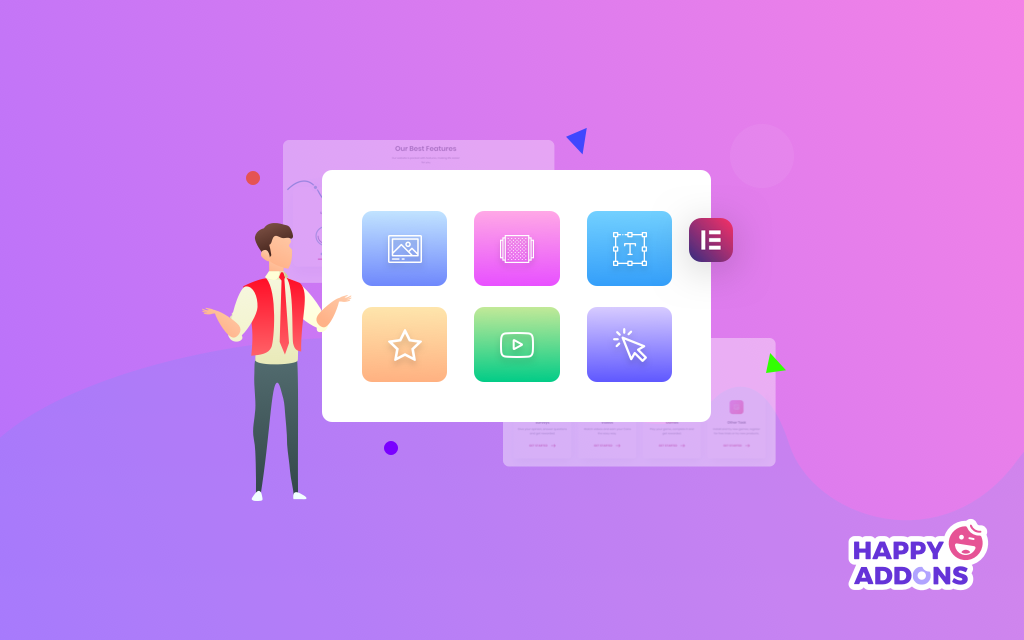 Post Widgets
Block
Grid
WooCommerce Grid
Post Timeline
Post Carousel
Portfolio Grid
Instagram Feed
These design tools are useful to customize your post related materials seamlessly. From these widgets, the post grid, post timeline, and post carousel are remarkable.
WooCommerce Widgets
Woo Products
Categories
Add to Cart
Woo Cart
Checkout
Mini Cart
Offcanvas Cart
If you want to create an online marketplace using Elementor, you can easily do that within a minute. Previously, creating a website, especially an eCommerce website, was tremendously hard work.
But now, using Elementor WooCommerce widgets, you can design any type of eCommerce site easily. All you need to do is, utilize all these widgets carefully.
Reading Materials: ? How to create an online market place using Elementor
Useful Extensions of WP Elementor
Now, finally, we'll talk about some handy extensions of WP Elementor. Let's have a look at the features of these widgets:
Display Conditions: You can show the contents on your site using condition. Depending on your user's role, you can set the condition. As a result, users will get more precise information on your website.
Background Effects: However, in the Elementor widget library, you can find all the background related items. But if you want to give your website an extra vibe, you can use this feature.
More Extended Features of WordPress Elementor to Build a Professional Website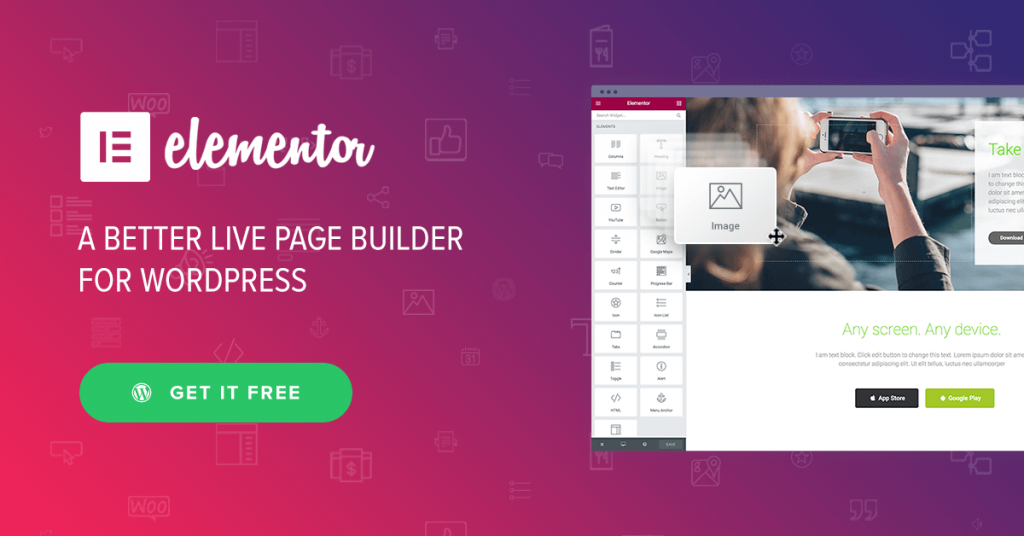 After knowing about the widgets, now we'll look at some unique features of Elementor. Generally, Elementor alone itself is a compact package. And it always encourages people to use it more and more. The reason is pretty simple to assume. Yes, Elementor is super easy to customize, provide all the unique website design materials in one place. Therefore, it helps amateur users to create a professional website in a minute.
So in this section, you'll enjoy knowing some more extended features and things about WP Elementor. Surely, it will create an impact on your mind and fall in love with it.?
Global colors and typography
Translation and RTL Ready
Extensive typography options
Third-party integrations
These are the unique features of Elementor that will help you to organize and customize your website. Moreover, give you all the elements that you'll need from the novice user's point of view.
However, you can check out the following video tutorial to understand more details about Elementor and how to implement it ?
Essential WP Elementor Addons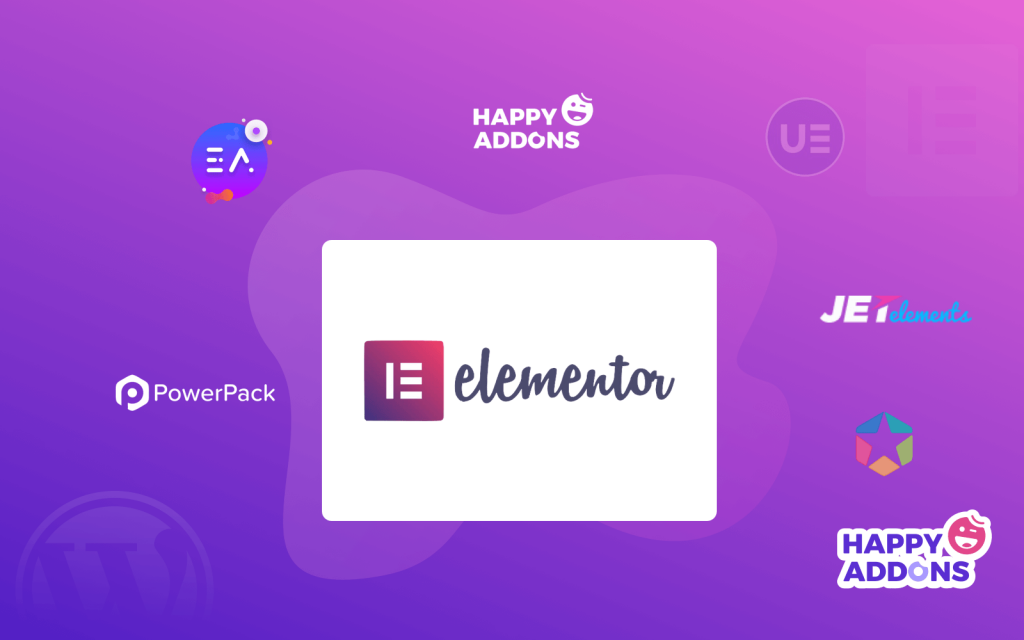 After the elaborate discussion on Elementor widgets & features, now we'll talk about the Elementor addons. These addons are highly customizable, flexible, and work seamlessly with Elementor.
Happy Addons
Premium Add-ons
Essential Add-ons
Livemesh Add-ons
Anywhere Elementor
Happy Elementor Addons

'Happy Addons' is a collection of useful, well-organized, and powerful widgets. It is designed specially to work collaboratively with Elementor Page Builder.
Anyways, let's have a quick glimpse at the notable features of 'HappyAddons'
WP Elementor Premium Addons

Premium Addons will let you create or embellish websites with a noticeable look. Moreover, it gives you control over the widgets you use for quick performance.
However, let's have a look at the following features of Premium Addons:
Integration with Lottie animations
Availabilities of unlimited Elementor templates
50+ Elementor Widgets & Addons
Enable/disable process for certain elements to prevent overloading
100% compatible with WPML
And lastly, 100% responsive
Essential Addons
'Essential Addons' enables you to compose your website with pre-built blocks. It has 65+ elements, which help you to create WordPress pages and posts easily.
Anyways, let's check out some notable features of Essential Addons that can persuade you to use it more.
100+ ready blocks to use
Lightweight and loads fast
Fully customizable
Control over elements
Expert support system
39+ free widgets to rock on
Elemetor Livemesh Addons

'Livemesh Addons' offers different highly practical extensions for enhancing Elementor workflow. Thus it improves the look of your site in a second. Like other Elementor addons, this one also assists users to have full control over each and every widget.
So let's check out what are the feasible facts that can motivate you to use this 'addons'
100,000+ active installs
Compatible with WordPress Version 4.5 and higher
30+ free and premium widgets
Responsive with all screen size
24/7 client support for paid users
Push regular release update
Anywhere Addons

You can make your Elementor website more impressive by appending this 'Anywhere Addon'. For example, you can insert pages, library templates, and global templates anywhere just using shortcodes.
However, let's see the noticeable things of this 'Addons'
Currently 60,000+ active installs
Remarkable for utilizing pages and elements anywhere on the website
24/7 support for WooCommerce
Customization opportunities for all parts
Different layout modes – Show posts in Grid, List, Slider, Carousel & Smart Grids
Reading materials: Best Elementor Addons and Features
Top WP Elementor Website Examples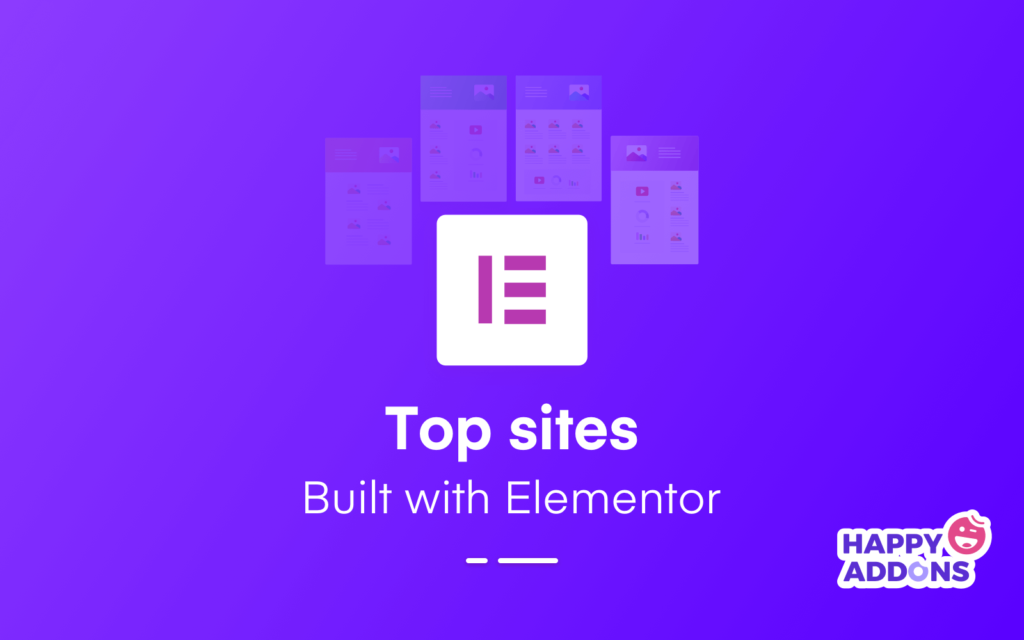 Every month Elementor publishes the top 10 websites on their website. And it's known as 'Showcase'. Actually the purpose of this showcase is to represent how other people are using Elementor. So that novice users can easily motivate themselves and get confident to use Elementor.
Note: The following websites are from the monthly showcase of April.
Sites That Builds with Elementor. For example,

Phio
3M Buckley Innovation Centre
Proxy
The Space Cube
Enjoy Group
Dettmann Homes
Melbourne Health Psychology Centre
Four Trees Media
Flames and Roses
Relearn Digital
Final Words on WP Elementor
So after a long discussion, you may get the ideal reason why Elementor is growing super fast and grabbing users towards it. But sometimes, Elementor alone can't provide all the necessary things while designing a high-functional website.
So, it may require some other addons that can work flawlessly with Elementor. This is where Happy Addons can collaborate with Elementor effortlessly. In fact, it can provide all-sufficient website design equipment very quickly.
However, we can't even deny how amazingly Elementor is changing the evolution of website design. But if you can successfully combine Elementor and Happy Addons, you can surely conquer all the obstacles smoothly.