When we were planning to release the Happy Elementor Addons Pro version, we were looking for the perfect license manager. An efficient license management tool that will let us manage the complicated process with ease. With that mindset, we picked up Appsero.
Appsero is a dedicated platform for developers to manage plugins and licenses.
In their own words- Appsero is a Killer WordPress Analytics, Licensing & Deployment Tool
Recently we reached the milestone of 100,000+ active installations. However, you will be surprised to know that we have been using Appsero from the start. So, credit can be given to the solution for our success.
Therefore, today we are going to talk about how Appsero has been managing the license for Happy Addons and what invoked us to choose the solution.
Let's start with how it is handling our license management.
How We are Managing Licensing for Happy Addons with Appsero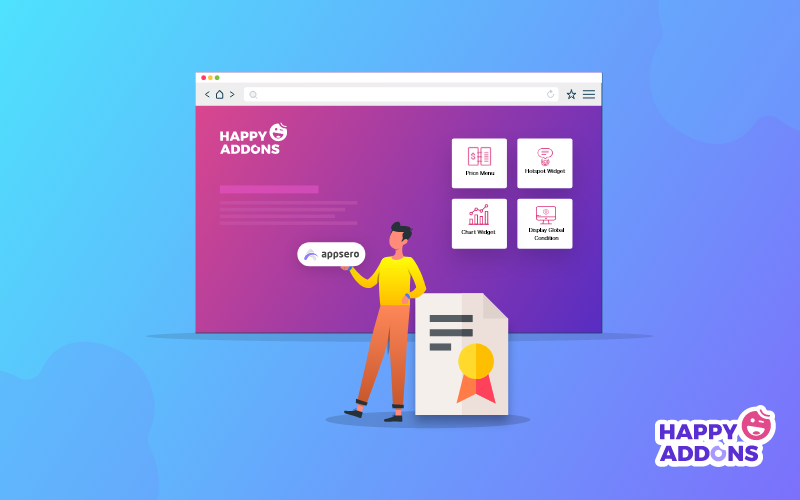 Licensing is a very important part of any companies business. It's the most efficient (and most common) way of selling software.
Therefore, when you provide a software license key together with the WordPress plugin or WordPress theme that you are selling you are making it much easier to handle renewals and recurring payments, so that your client can continuously get software updates and support.
weDevs is always trying to provide the best products and services to its customers. That is why we made sure Happy Addons has features that will take the experience of building an Elementor website to a whole new level. Also, we try to make the purchasing process as smooth as possible.
As a result, we are always looking for a way to make the licensing process easy and simple. Because an easy and simple license management can go a long away to reduce the abandoned cart rates.
So, in the case of Happy Addons, we thought to scratch the old way and try a different method. We opted for a license manager that will make the process smooth and hassle-free. In our case we chose Appsero.
This platform has some revolutionary features that really convinced us to go for it.
Easy Licensing
As we mentioned earlier Apssero was our first choice for the role of the license manager. Mainly because of its license management feature. It's licensing API activates or deactivates licenses on your WordPress product(s). It generates and checks licenses automatically.
Powerful Analytics
One of the main keys to improving your product is to know about the growth rate and installations. With Appsero we could get 1 Click Bird's Eye View. It has an easy & simple overview, which lets you compare the increase/decrease of installations & deactivations. There is an option to even filter by custom date & range.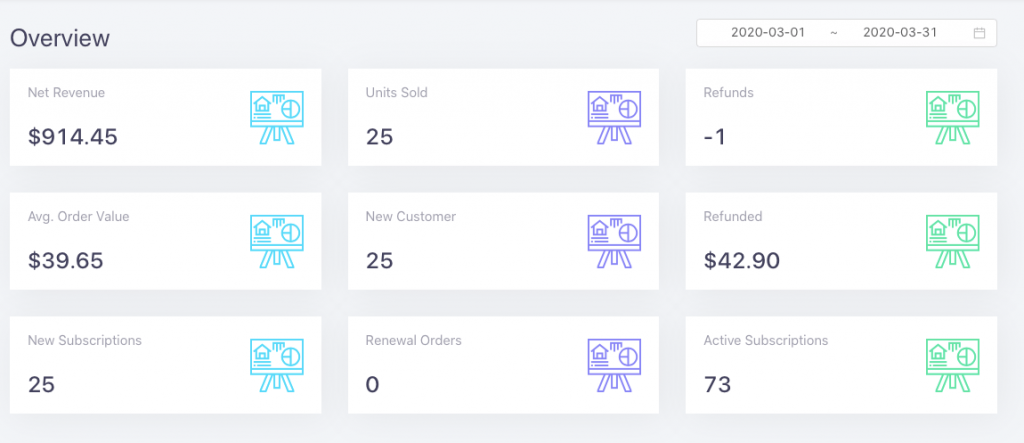 Smart Deployment
Appsero has integration with GitHub, Bitbucket, and Gitlab. So, it became easy for us to push new updates and improvements. Also, it ensures everyone gets the Update in their dashboard and you get to know who updated on which date.
So, these are the features we were to look for. So, we pick Appsero up.
Payment Using FastSpring Integration
For managing the Happy Addons payment method we decided to use FastSpring integration. It is a payment gateway service like Paypal, 2checkout and Stripe. You can easily sell your products from your personal account.
However, seeing the popularity of the gateway, Appsero now has opened direct integration with FastSpring for the users that allows them to connect their FastSpring account with Appsero. But, what is the benefit of this integration when you can use the gateway separately?
FastSpring+ Appsero: Why It's Beneficial?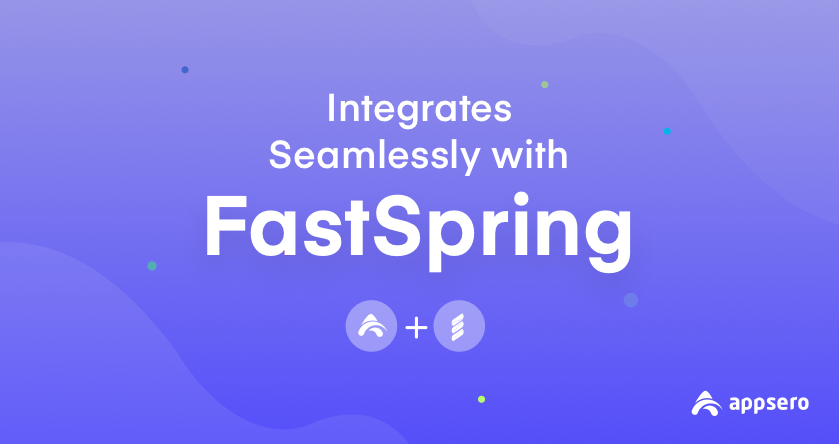 FastSpring is quickly becoming one of the fastest-growing eCommerce payment services across the globe. As FastSpring,
Handles all government regulations including EU VAT & Taxes
Manages subscription billing effortlessly
Has fully white-labeled checkout process
GDPR Compliant with risk management & compliance
Same page checkout popup and more.
However, Appsero has integration with FastSpring on a personal account level. That means the FastSpring account you will be integrating is your personal account. Most importantly, you can sell your plugin/theme directly from your personal FastSpring account.
This means you have full access to your FastSpring account including every tiny detail of your payment, every option, every refund and more. But by integrating with Appsero – the minute someone finishes check out – Appsero takes care of your customer from there.
So, How to Set up & Utilize FastSpring with Appsero
Step 1: Creating FastSpring API Credential
First, you have to generate a FastSpring API Username & Password that you can use with Appsero to generate licenses as soon as a customer finishes buying your product.
Step 2: Past The Appsero Webhook
However, the Appsero Dashboard generates a webhook to communicate with FastSpring.
Then, paste the webhook on your FastSpring account & that's it! In the next few screens, you will be asked to map your FastSpring with Appsero.
As you can see, the process is easy and Appero does almost everything automatically.
That is why we have been selling Happy Addons for the last 5 months using the same FastSpring & Appsero integration. And we are quite satisfied with Appsero being our license manager.
Happy Addons has some powerful widgets and features that were designed to help the Elementor community. So, we wanted to know what the customers are really missing and deliver them right away. Appsero helped us in that perspective as well. Besides having integration with FastSpring, it has a set of features like,
It gives an overview of Deactivation Analysis
Fast and easy deployment to WordPress.org
Deployment for Pro Users
Continuous Deployment
Deactivation Auto Responder
That helped us to defined the errors and mistakes we were making. Using these features we were able to come up with the awesome new features and widgets for the Happy Elementor Addons free and pro version and deploy them real fast.
Appsero helped us to run significant cases of trial by error.
Why We Trusted Appsero as Our License Manager
We discussed in the previous section on how the features of Appsero has helped us to create unique and awesome features for our customers. Other than that, it also helped us to create a smooth license management system.
Appsero will generate licenses for every plugin or theme you sell via FastSpring.
Appsero will make sure your users are getting registered on your WordPress website
Also, you can customize the license activation limit for each package (Basic/Pro/Business, etc.)
You can manage subscription license management from Appsero.
Provide your customers with a customer panel where they can find their purchased product information, licensing key, & product. (via Appsero Helper plugin)
You can eliminate the usage of any third-party plugin like WooCommerce/Easy Digital Downloads.
Find sales analytics right from the Appsero dashboard and filter revenue by month, year, and custom date range.
As you can see these are the features that helped us create the perfect system to manage the licensing of Happy Addons.
As we have mentioned earlier this FastSpring integration is unveiled for the users. Now if you sign up with Appsero, you can easily get this feature and manage your license the same way as Happy Addons.
Appsero + FastSpring integration is great for WordPress developers
Over to You
Success don't come easy
It doesn't matter whether you have the best product in the world, you need to have a certain set of plans so that the product reaches it's customer smoothly. One of those plans includes having a license manager that will make the transaction smooth.
License management is a sensitive issue. The success of a product depends on the sales record and the sales rate depends a certain amount on how smooth the process is. With our story, we hope you will get the right idea while choosing the right license management tool.
However, do give a check to Appsero as the services are free while it is in the Beta version.