Gone are the days when people had to code in HTML, CSS, PHP for hours and days in order to make an attractive website. Elementor made a revolutionary change in the world of website designing. Moreover, some extraordinary addons have added a massive boost to Elementor. Addons like HappyAddons is one of the best addons for Elementor.
Happy Elementor Addons is a powerhouse of interactive, super sast and scalable design System
Happyaddons has created a storm in the Elmentor community right after its release. People can't stop talking about it. Having said that, they have some powerful widgets to extend your design to a new level.
In today's article, we are going to talk about some of the powerful widgets of Happy Elementor Addons.
Table of Contents
Happy Addons: The Best Addons For Elementor
Right after its release, Happy Addons has created a strong buzz. It has over 50+ widgets. As a result, it has got rave reviews from the Elementor community. After that, it now has 10,000+ active installations.
For instance, it has unique features like Preset, Cross-Domain Copy Paste, Floating effect, and many more. This is why it has become your ultimate addons for Elementor.
Let's see some of the ultimate widgets of Happy Addons that made website designing more intriguing.
Flip Box
Logo Carousel
Timeline
Review Widget
Scrolling Image
Logo Grid
Team Carousel
Dual Button
Business Hour
List Group
Flip Box
Flip box is one of a kind widget of Happy Addons. You can create amazing designs for your products and demonstrate them on your websites. And with premade designs, you don't have to spend much time thinking.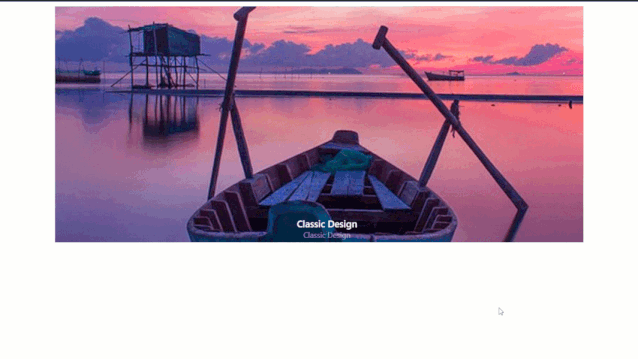 You will get features like,
4 types of flip direction
Options between classic or 3D animation
Premade designs in Preset
You can upload an icon or image
Option to add button on the backside of the flip box
You can use Happy Effects.
These are only the basic featured features of the flip box. The only limit is your imagination. You can use your imagination to explore various functionalities of this widget.
Logo Carousel
Showcase your logo with the amazing Logo Carousel widget of Happy Addons. The designs will make your website look classy and stand out from the rest.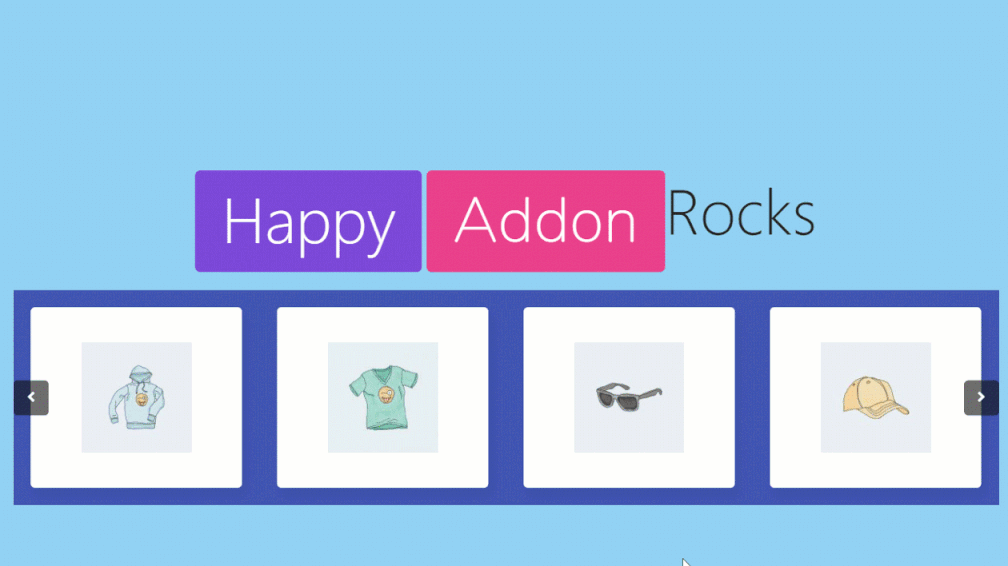 You will get features like,
You can add a logo with the brand name
Different image size
Autoplay option
Infinite Loop
Premade designs in Preset
And Happy Effects.
This is just the tip of the iceberg. Use your imagination to explore more functions of the widget and give your website a stylish look.
Timeline
Timeline is another flagship widget of Happy Addons. With this widget, you can easily show your or your company's journey and make it look sleek and out of the world.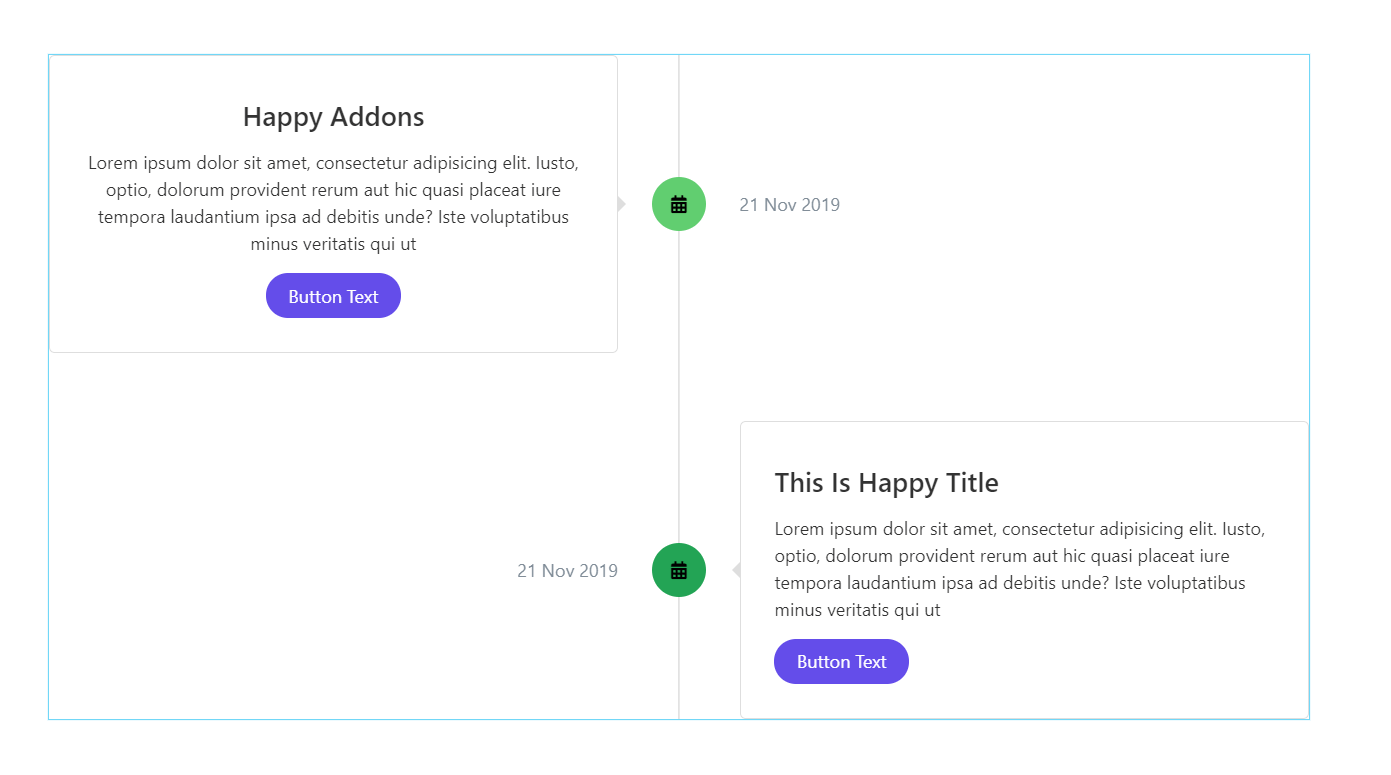 You will get features like,
Multi-color icons with border outline
You can upload an image on top of the title
You can show time and date both
Customized button
Premade designs in Preset
Different height, color, and style

You can portrait your journey or origin of your products stylishly with the Timeline widget. Imagination is the limit.
Review Widget
If someone visits your blog or website, they tend to have an opinion. Those opinions should be viewed on your website. Do that stylishly with the Review widget of Happy addons.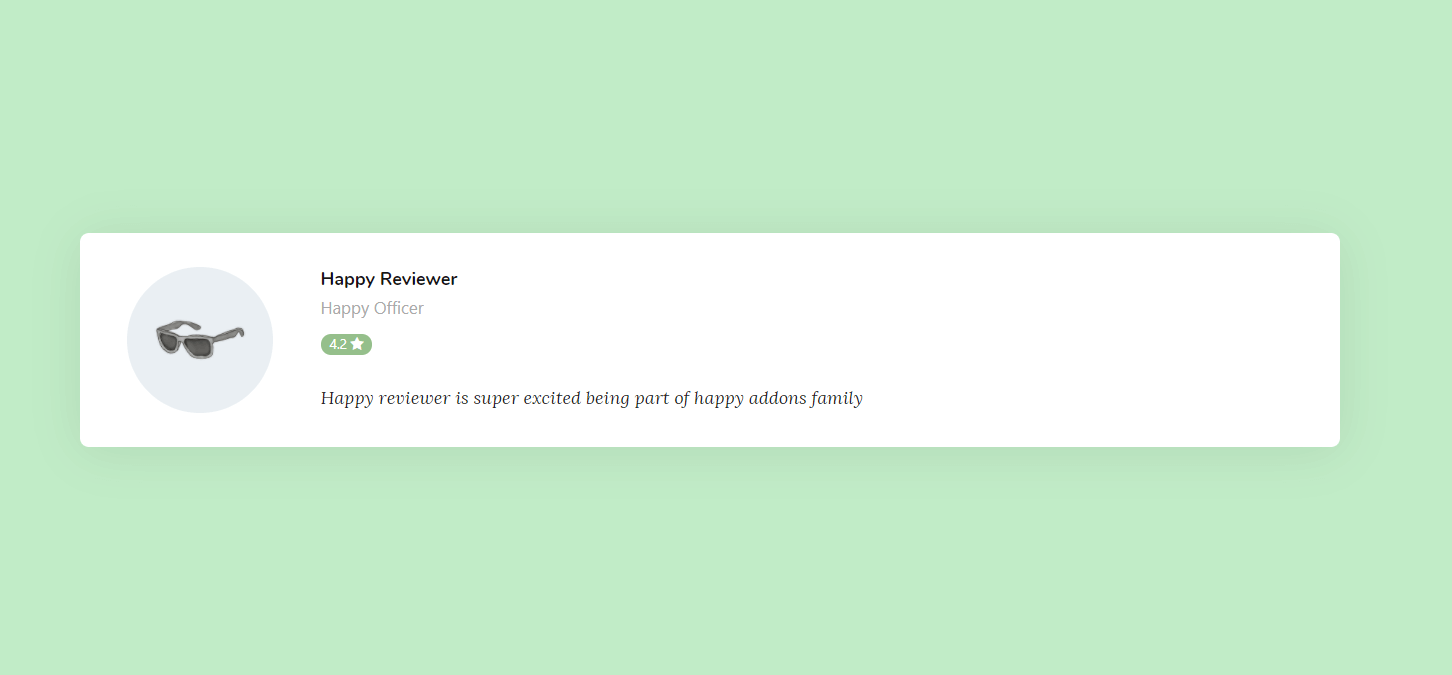 You will get features like,
Add ratings for the reviewer
Ratings can be number or stars
Add an image of the reviewer
Box shadow feature
Premade designs in Preset
Also, you can use Happy Effects.
You can style your website using the Review widget by varying the style elements. Therefore, you can see why Happy Addons is the go-to addon for the Elementor plugin.
Scrolling Image
Scrolling Image widget gives you more options to view your products with more class. You can use this widget to make your products more attractive and eye-catchy.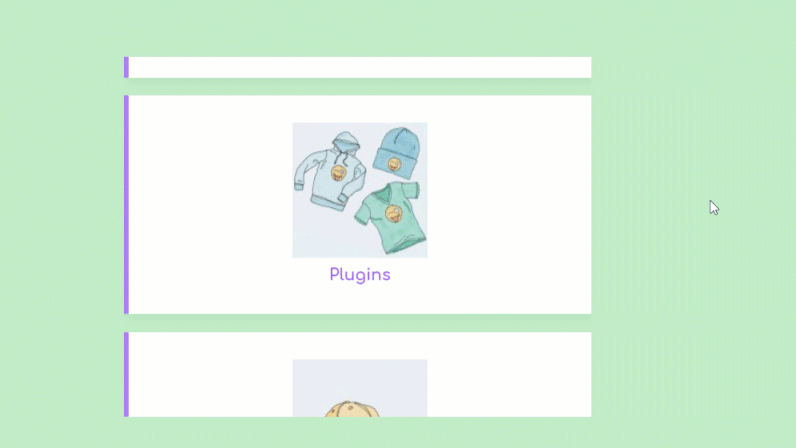 You can get features like,
Adding unlimited images
Different slide style
Slide speed to your liking
Readymade designs
No, that's not all. You can expand your design by editing the style section. You can add Happy Effects, floating effects to your design.
Logo Grid
Earlier we discussed 'Logo Carousel' well, Happy Addons has another logo widget Logo Grid. What is different? you can add more diversity to your website using this widget. Also, this widget is not animated.

You can also have features like,
Add a different brand name for different products
Different grid layouts
Add different background-color
Preset option available for this widget.
You can see how much variety is available to you for designing your website using the widgets of Happy Addons.
Team Carousel
With the Team Carousel widget of Happy Addons, you can showcase your team members to the world with more class and style.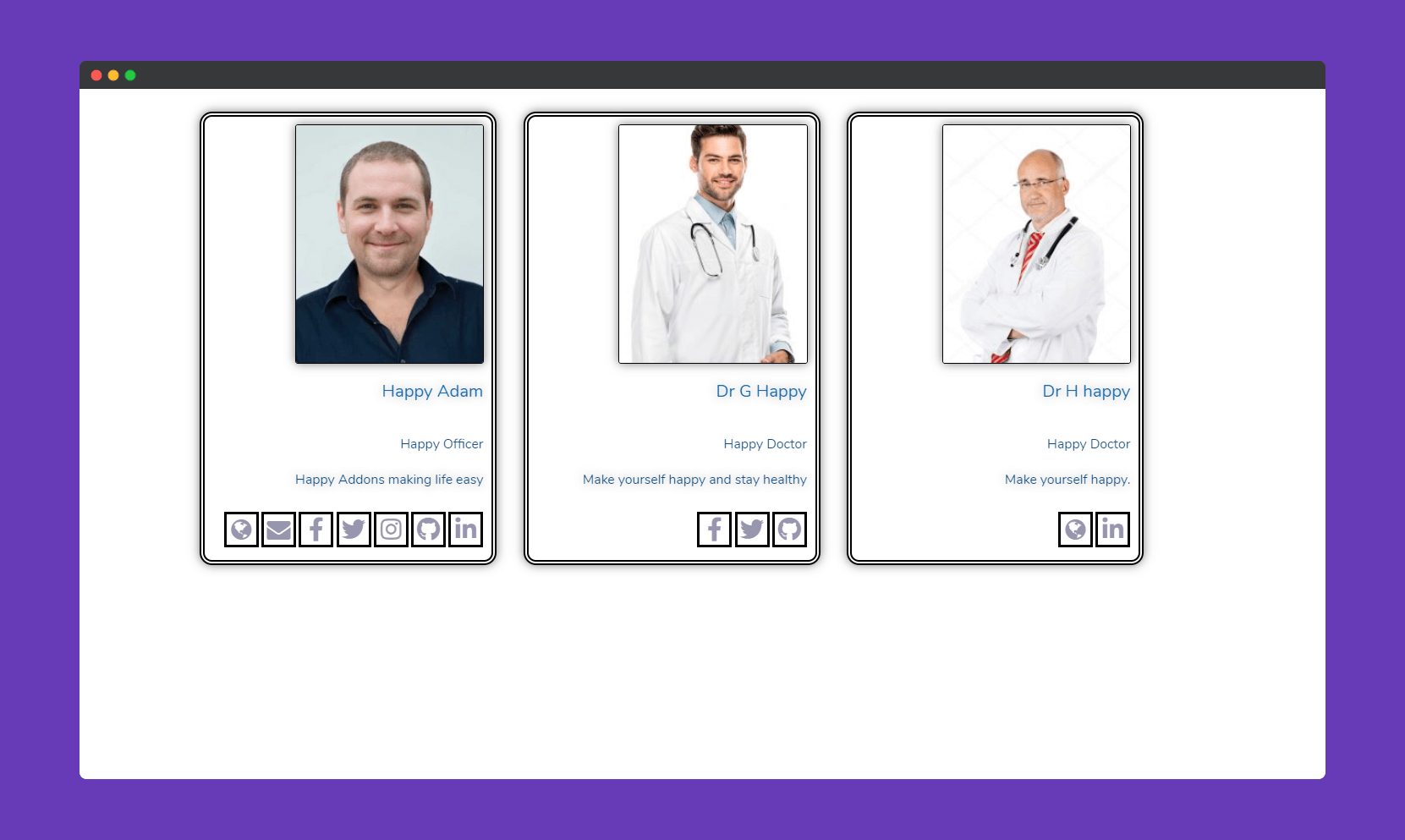 You will get features like,
You can add animation
A feature like an infinite loop
Autoplay option
Readymade designs
Happy Effects.
As you can see why Happy Addons is the ultimate addons for the Elementor Pro plugin. You can customize your website to your imagination.
Dual Button
A button is important to attract readers and also to create links attractively. WIth Happy Addons Dual Button widget you can easily create stylish and classy buttons for your website.
You have features like,
Upload an icon or text as a connector
Layout options between stack and queue
SVG Image Header
You can add Box shadow
Preset
As you can see you have all the tools you need to design a perfect website suited to your topic and business.
Business Hour
If you are selling your products, people need to buy them. And to buy your products they need to know when you are open for business. With the Business Hour widget of Happy Addons, you can view the timing of your business on your website with more class.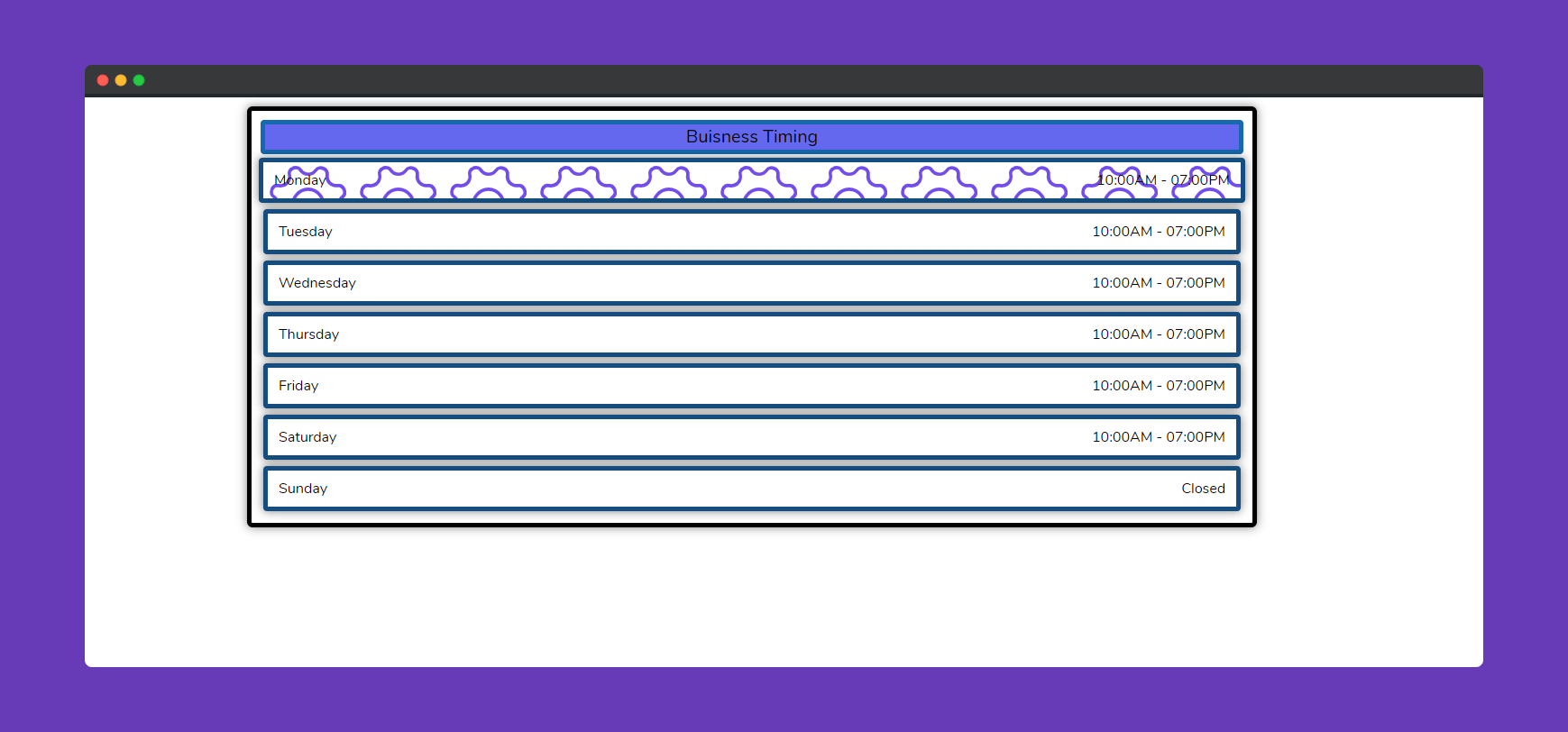 Features available to you,
Individual Style for everyday
Gradient background
Options to align everything
Typography for title
Preset.
You can showcase your working hours to your users with style and attract more users to your website using this widget of Happy Addons
10. List Group
Whether you have various products or software, you can list them with more style and customization using the List Group widget of Happy Addons.

You will find features like,
You can upload icon, number, image
SVG Image Header
Custom look
Comfy and compact list mode
Preset
You can see that Happy Addons is the ultimate go-to addon of the Elementor plugin. You can create a full-fledged website using these unique widgets.
Giving A Try to The Best Addons for Elementor
Happy Addons is the ultimate widget library of Elementor that will take website designing to the next level. With over 10000+ active installations in less than one month, it has become the go-to addon for users.
It has over 40+ free and premium widgets and features like presets, cross-domain copy-paste, column order that has created quite a storm in the Elementor community.
So what are you waiting for, grab Happy Addon and start creating a beautiful website for yourself and your company?