Purchasing Happy Elementor Addons Pro
With a few simple steps, you can easily purchase Happy Elementor Pro and enjoy its rich features.
Step1:
Go to the Happy Addons pricing page and choose your preferred package. Then click on Buy Now.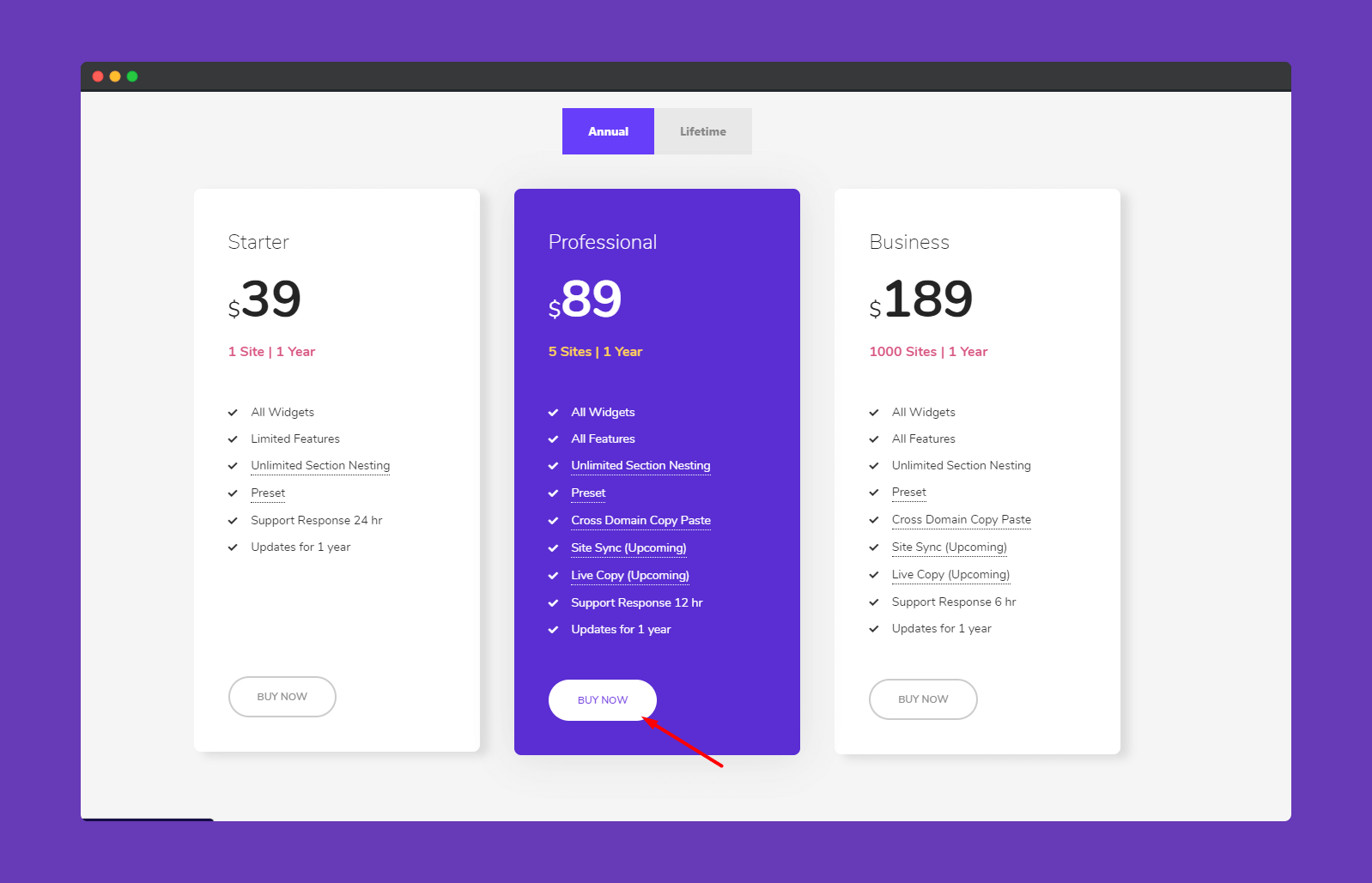 Step 2:
You will get a pop-up window where you need to put your last and first name, credit card credentials. Then click on the Pay USD  button.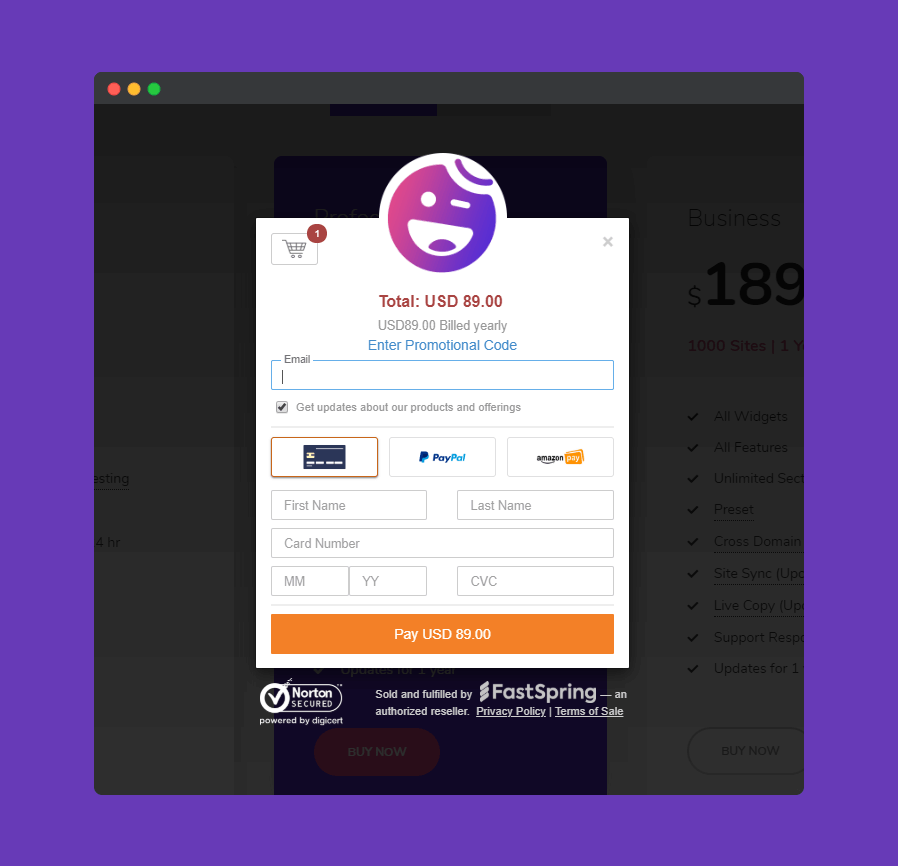 If you have a coupon then click on the Enter Promotional Code button to get discounts.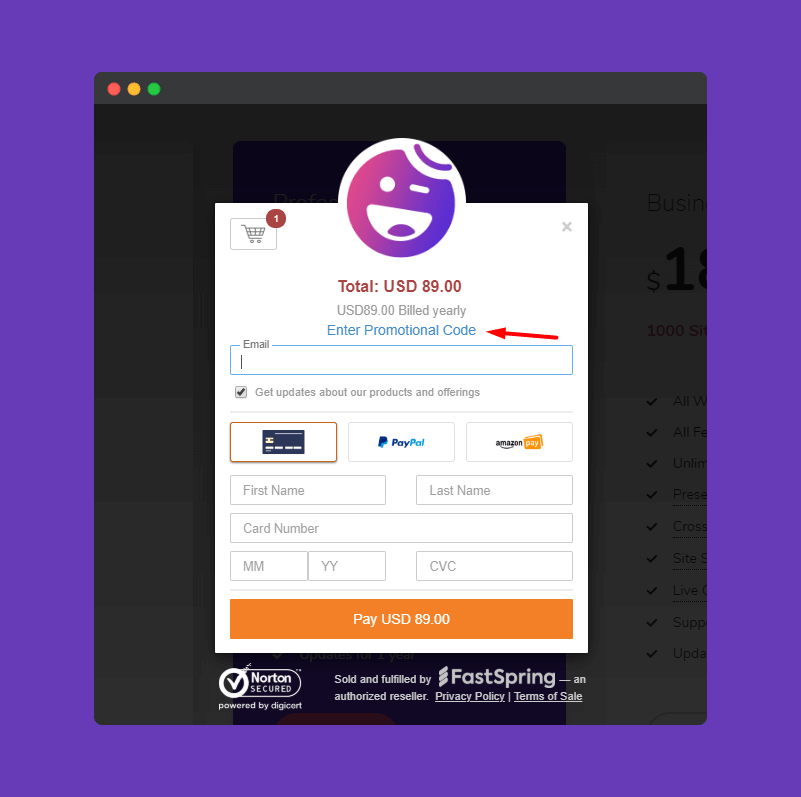 Enter your promotional code and hit the Pay USD button to finish.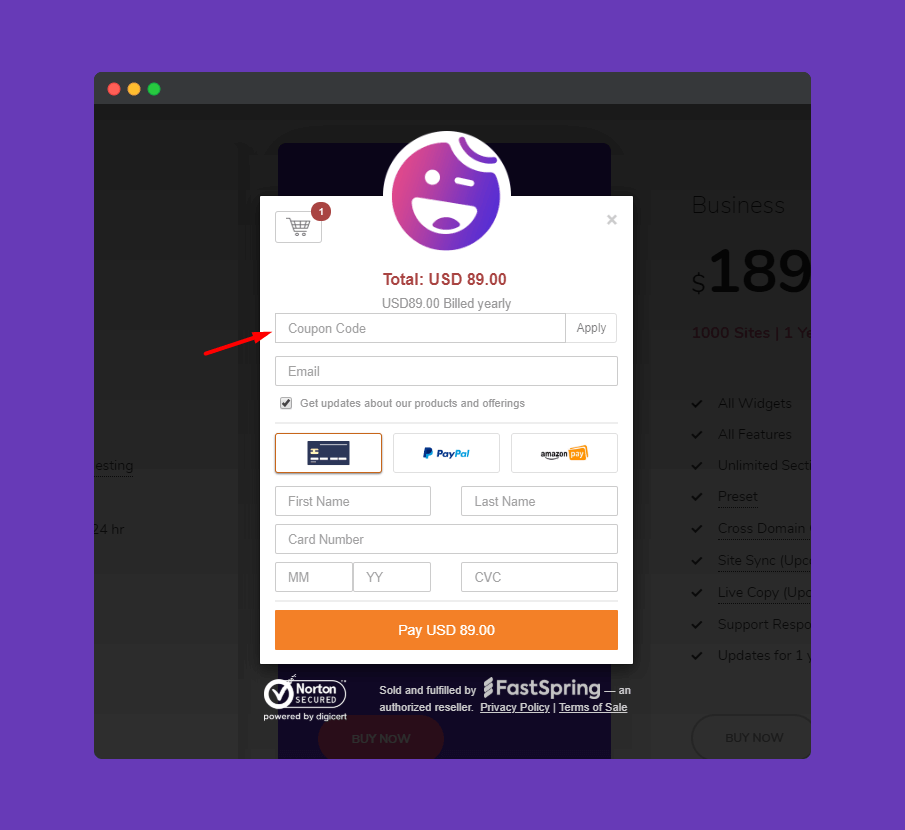 Step 3:
Then, you will see a thank you page where you will get the message that your purchase is confirmed.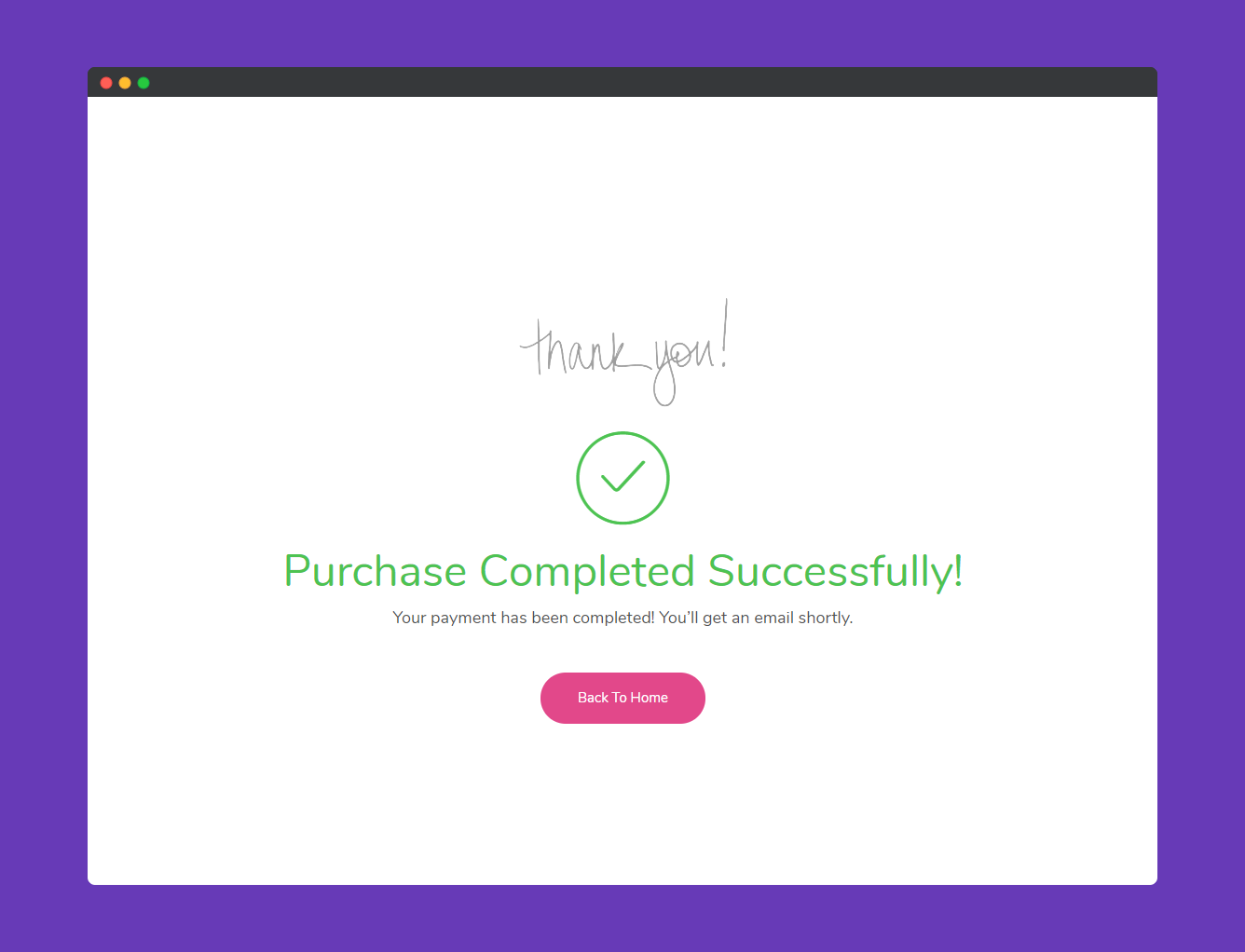 Congratulations!
Check out the video tutorial.