Nowadays, you can create a pixel-perfect design in WordPress without knowing any code. Whether you're a professional developer or just a beginner, you can build highly functioning websites independently with Elementor WordPress.
Elementor is a free drag-and-drop WordPress Page Builder to create stunning sites in minutes. The simple designing techniques and frontend design capabilities make Elementor the most popular page builder over the last 4 years.
Now, more than 4 million people are actively using Elementor Page Builder on their WordPress site.
In this blog, we are going to shed some light on this famous page builder "Elementor" that helps to build custom layouts for your websites and come with a ton of interesting functionalities.
Frequently Asked Questions​ about Elementor and WordPress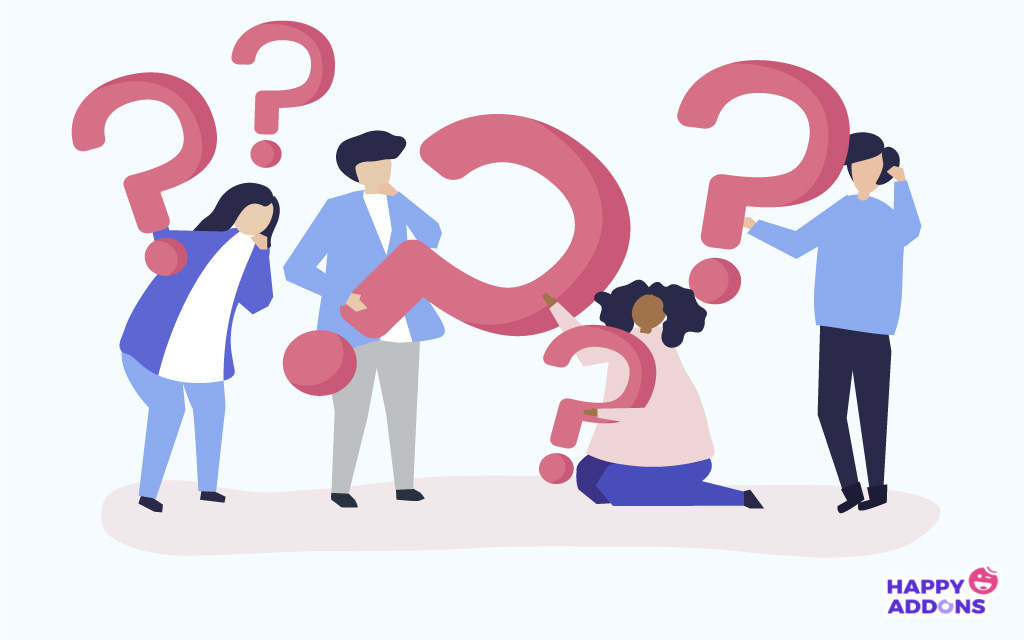 As an Elementor user, you may have thousands of queries in your mind. We have picked some of the most uttered questions from the web. And will try to clarify your all confusion. Give a check!
1. What is Elementor?
Elementor is a FREE WordPress page builder that helps you to create amazing website design and edit them visually using a drag-and-drop interface.
Although Elementor has a 4.8 out 5 Start rating in WordPress.org and it has been download more than 34 million times to date! According to Builtwith data, 1.63% of the world's top 1 million sites are using Elementor to design their sites.
This number is roughly 16,322! In fact, there are around 900K sites using Elementor in the United States. So, there is no wonder if you are an Elementor user.
2. How does Elementor work with WordPress?
Elementor is built to design and customize all types of WordPress-powered sites, whether it's commercial, personal blog, membership site, online shop, or anything you may require. This frontend page builder allows limitless design possibilities and designs your website live. And you don't need to switch between the editor and the preview mode.
3. How do I Install Elementor Page Builder?
Let's assume you already have a WordPress site. Now follow these three easy steps to active Elementor on your site.
Step 1: Log in to your WordPress dashboard, Click Plugins > Add New.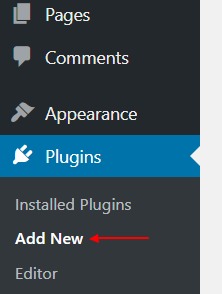 Step 2: Then, search for "Elementor" and select "Install Now".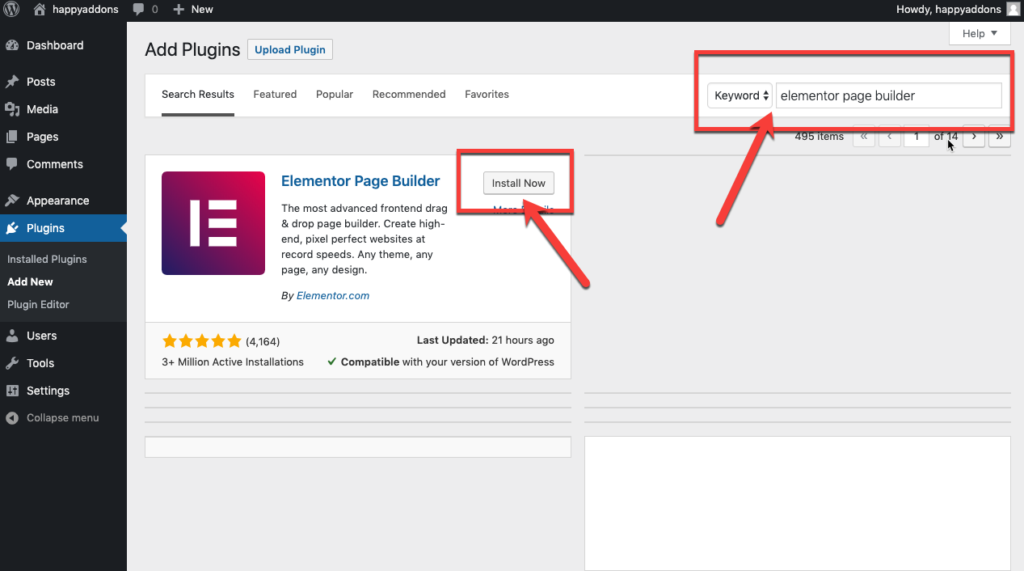 Step 3: Now, go ahead and click on "Activate" to active Elementor on your site.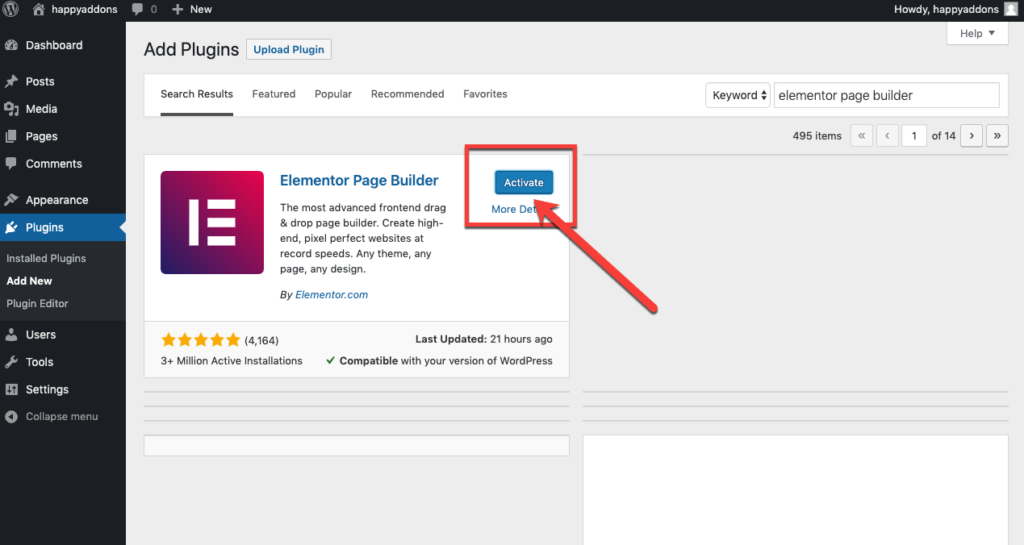 Check an alternate way to get Elementor on your WordPress Site.

4. Does Elementor Slow Down Your Site?
A website gets slow for numerous reasons. You cannot blame Elementor solely. Multiple reasons lie behind this. Such as hosting problems, server errors, having large media files, external scripts, additional plugins, files of themes, etc. Hence, you can follow some basic strategies to speed up your Elementor Site.
5. Does Elementor Work with All the Themes?
Elementor works well with all the themes which respect the coding standards of WordPress set by its Codex. Check the best compatible themes for Elementor to create a WordPress site with fast loading speed.
6. Does Elementor Work with Other WordPress Plugins?
Elementor works seamlessly with almost all WordPress themes and plugins. So you can use this amazing designing tool along with the other WordPress plugins simultaneously.
7. Can I Edit My Blog Page with Elementor WordPress?
Absolutely, you can. You will need the Theme Builder to edit it. With Elementor Pro Theme Builder, you can visually customize every part of your blog page, including the header and footer.
8. Can I Create My Own Theme with Elementor?
Well, you can design every part of your theme individually using Elementor Pro templates, but you cannot import and export a complete theme that combines all the theme parts. However, you can import and export every theme part separately.
9. Can I use Elementor Pro to Create Websites for Clients?
Surely you can! Elementor Pro is specially designed to help you get more clients. It enables you to create a website faster than ever with an alluring look. So, you can attend a handsome amount of clients every month seamlessly. Since the Elementor Expert plan lets you build 1000 sites per year.
10. How Much is Elementor Pro?
Elementor Pro comes in 3-different subscription plans. Such as Personal, Plus, and Expert. It costs you only $99 if you want a three-website license and $199 for an unlimited website license.
However, you can install the free version of Elementor in order to familiarise yourself with its basic characteristics. Then, pick the right subscription plan that most likely suits your needs.
11. What Happens when Elementor Pro Expires?
Elementor Pro comes in a Yearly Subscription. Each year your license will auto-renew. Therefore, you will continue to receive premium support, Pro templates, and updates. You can cancel your auto-renewal at any time. In that case, all your existing projects will remain intact, and the Pro features you used in your previous designs will continue to function as before.
Find out what you should do when Elementor Pro Expires.
12. How do I Export an Elementor Page?
Firstly, you need to save the whole template that you want to export and reuse on another site. Now go to that page. You will find a Green Update Button In the bottom left of the Elementor panel. Then click on up arrow icon next to the Update Button and select the Save as Template. Select a name for your template and save it.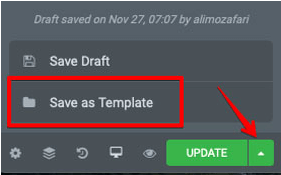 After saving the page, export it following 2-simple steps:
1. From the WordPress left menu, go to Templates > Saved Templates.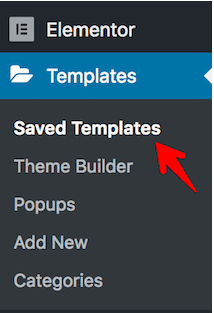 2. Hover over the template you want to export and click on Export Template. It will be saved in JSON format, which you can import on other WordPress sites using Elementor.

13. How do I Import an Elementor Page?
In order to import an Elementor page, you have to save the template first, like above. Then you can import the template to your website by following the steps below:
1. From the WordPress left menu go to Templates > Saved Templates.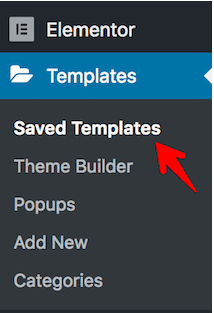 2. Then click the button "Import Templates" located at the top of the page. And upload the json file.


After importing the template, you can now use it for your new page's layout. You can customize it as per your requirement and repeat the process for other websites.
14. How do I Copy an Elementor Page to Another Website?
The simplest way to copy the content of an Elementor page from one website to another website is to first save as a template and then export it as a .json file. Then you can import it to another website.
15. Can I Copy a Widget From One Domain to Another?
You cannot do it directly with core Elementor. You need an extra add-on for that. Happy Addons gives you the facility to perform a copy-paste of any widget or section within different websites. No hassle for export and import.
16. What Kind of Popups can I Make with Elementor WordPress?
You can make endless types of popups that you can imagine, such as email subscriber popups, login forms popups, content lock & upgrades, welcome mat, promotion & sale popups, announcement popups, related products & upsells, exit-intent popups, consent forms, countdown timer popups, marketing, and sales funnels, and many more!
17. Can I Place any Elementor Widget in a Popup?
Surely, you can. Firstly, design your Popup in the same way you would design other pages in Elementor. You can add Elementor Widgets, forms, templates, and other elements as you wish.
18. What are the Most Famous and Mostly Used Elementor Addons?
Elementor itself is the most feature-rich page builder that makes site building easy as pie. Still, you can extend its power by adding some third-party Elementor Addons.
We have listed the top 12 Elementor-addons below:
Happy Addons
Premium Add-ons
Essential Add-ons
Live mesh Add-ons
Anywhere Elementor
Elementor Add-ons and template
Element Pack
JetWidgets For Elements
Elementor Extra
Ultimate Add-ons
PowerPack
Envato Elements
There are also a lot of helpful addons for Elementor, you can check out.
19. Does Elementor Offer a Demo version?
They don't offer any demo version of Elementor Pro for trial. But luckily, Elementor offers a refund policy of a 30-days trial. So, if you get any issue then you can cancel your purchase. And receives a refund during the first 30 days.
20. What's the Difference Between Elementor Pro vs Free?
Elementor's Free version offers a wide range of design possibilities with endless customization. Apart from this, Elementor Pro empowers you with more professional tools that speed up your workflow, and improve your conversions and sales. Check out the details checklist here!
21. How do I Create a Sticky Header Using Elementor WordPress?
In order to create a sticky header in Elementor: Go to Templates > Theme Builder > Header and edit your header template. Then Right-click the header's section handle to edit the section. In the panel, navigate Advanced > Scrolling Effect.
You will find 4-different options in the Scrolling Effect area: Sticky, Sticky On, Offset, Effects Offset. Now, you can select and customize it according to your needs.
22. How to Build an Online Marketplace With Elementor?
Elementor is fully supported by WooCommerce, which may help you to build your own online store. But to turn it into a multi-vendor marketplace, you need a third-party WordPress plugin like Dokan.
So, start designing your own online marketplace business with Elementor and Dokan.
23. Can I Build a Multilingual Website with Elementor?
You can use any popular and useful WordPress translation plugin to convert your Elementor site into a multilingual website. We prefer WPML to translate your site into different languages.
24. How can I be a Member of the Elementor WordPress Community?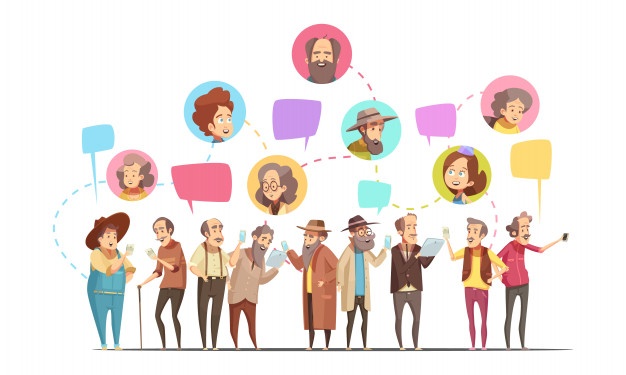 Elementor shares a massive community of designers and enthusiasts. So, you can join and get free support from the Elementor communities built on different channels.
25. What Payment Methods does Elementor Accept?
You can use Stripe, PayPal or any credit card to pay for Elementor Pro.
Elementor and WordPress Changed the Era of Web Development
With today's tech, it becomes super easy to create beautiful websites effortlessly using Elementor. Since you can build any site once that was only possible by professionals. However, the Elementor theme builder changed the entire process of creating WordPress websites 100% visual.
Let us know your opinion about this popular page builder. And do share your experience with the WordPress Elementor. You can also post your further queries in the comment section below.