In the new release of Happy Addons Free v3.2.0, you'll get an extra option in the Dashboard named Analytics. Now you can efficiently manage all the widgets under a hood.
Let's see how it works.
How To Use Happy Addons Analytics
After installing the Happy Addons latest version, you will get the new Analytics tab in the Dashboard area. Click the HappyAddons–>Analytics tab, and you will see guidelines to enable the analytics for you.

Follow the steps to enable the analytics.
Here, you will notice that we've only used 9 widgets placed in the Used Widgets section and the other 87 widgets stay unused in the Unused Widgets section.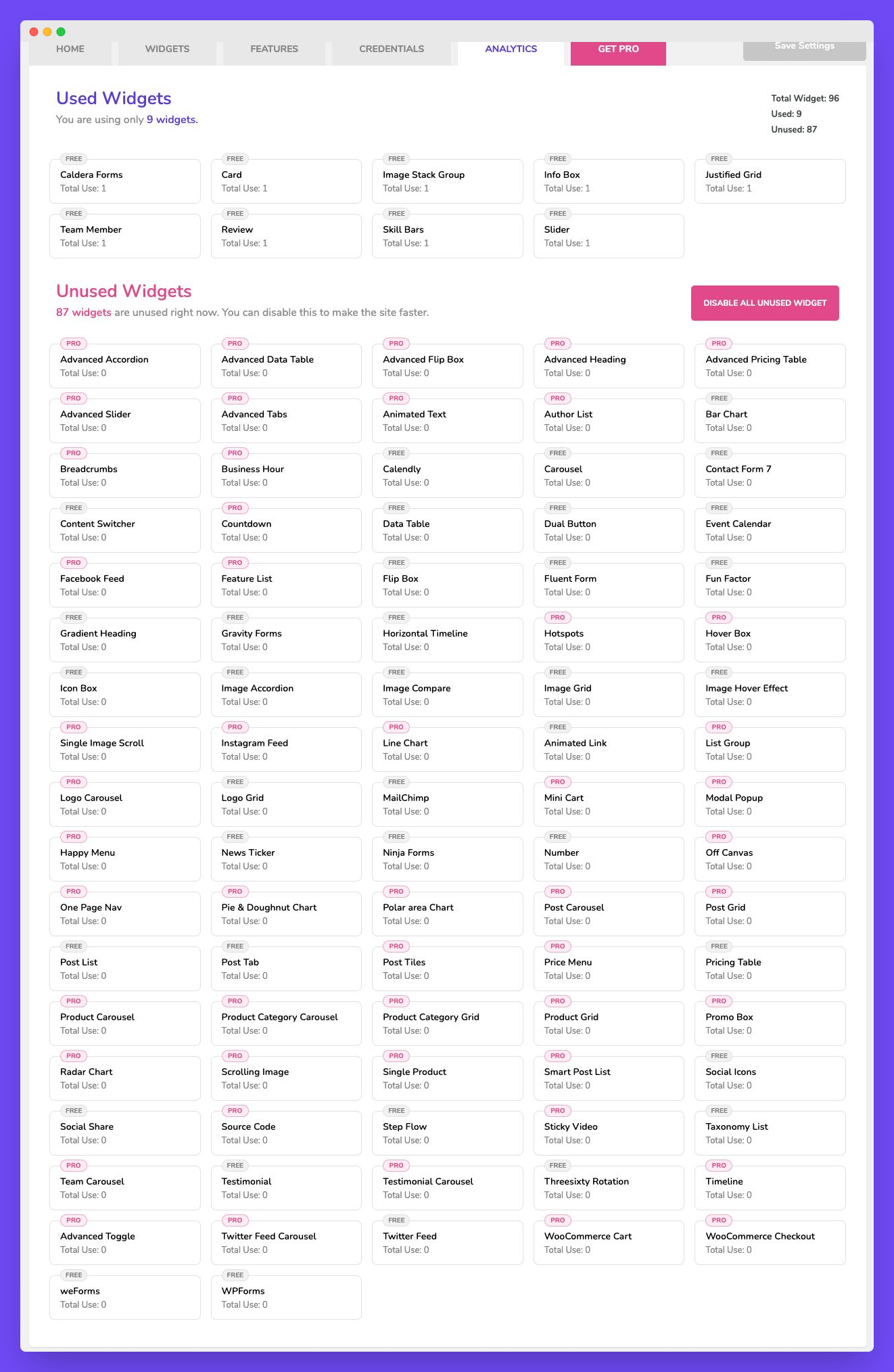 How To Disable Unused Widgets With One Click
It's very essential to keep your website speed optimum. So now you can easily boost your website speed & performance by disabling unused widgets. To do this, you click the Disable All Widget button and wait for a while to finish the process.
Now your website only loads the active widgets.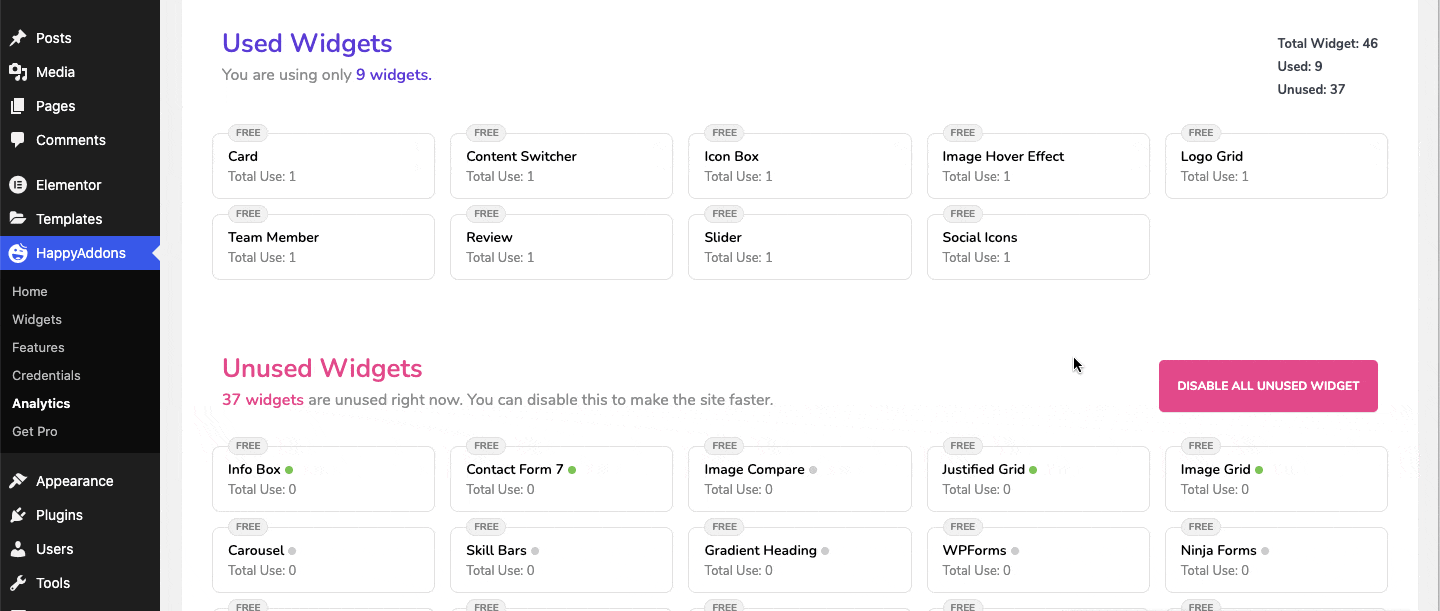 If you want to enable all the widgets again, you need to go to the HappyAddons–>Widget tab and click the Enable All button. You can also enable individual widgets as per your need.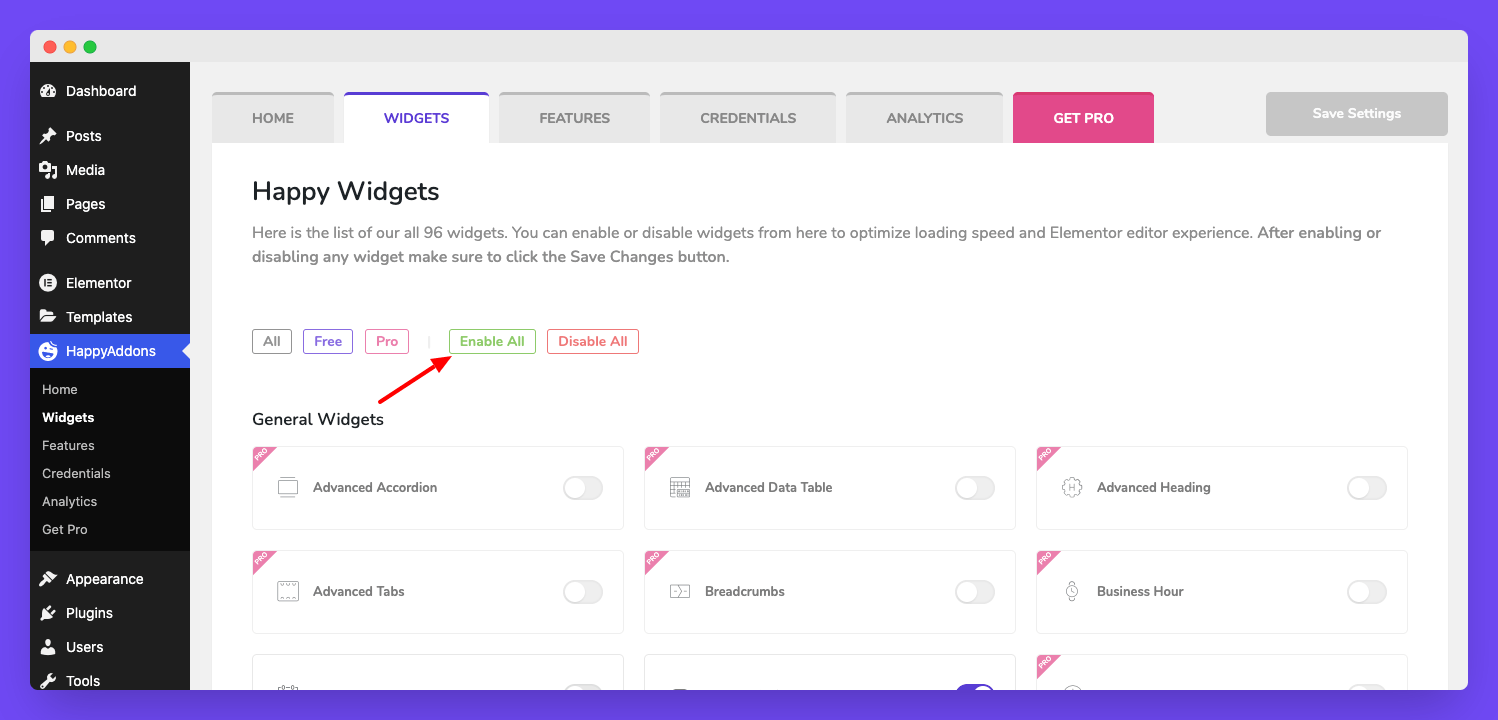 That's it.