How To Use A Team Member Widget Of Happy Elementor AddOns
The Team Member is a perfect widget for showcasing your employee's profile with different styles and textures. You can add images, texts, social links to the employee's profile. They can be different for different employees.
Using Team Member:
You can see the below video to get an insight into how you can use the Team Member Widget to create beautiful designs. Or you can follow the documentation whichever you find convenient.
Step 1:
Select the Team Member widget from the menu bar on the left-hand side of your screen and drag and drop it in the selected area.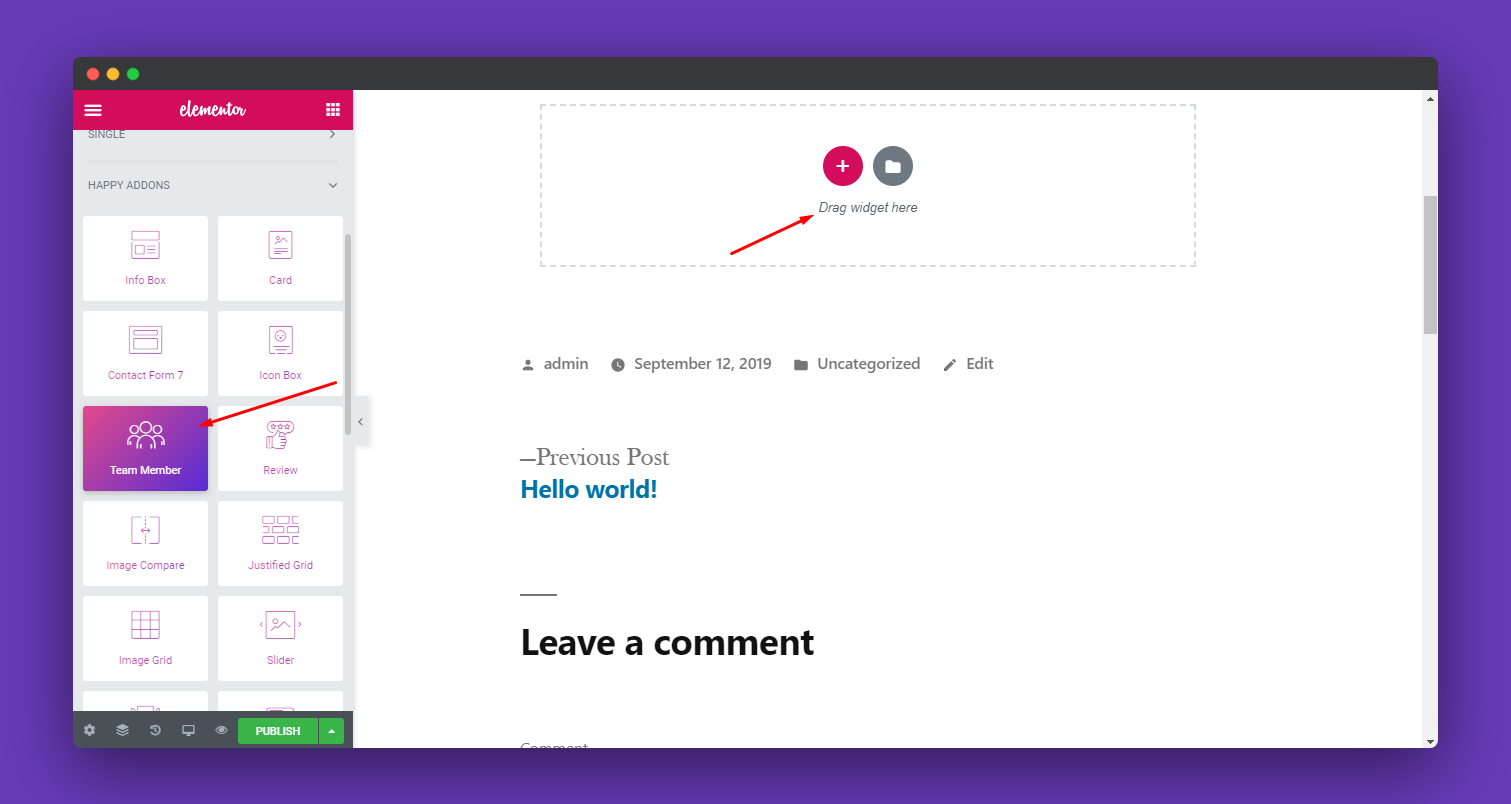 Step 2:
Now choose an image of your employee for his/her profile. You can upload the image from your computer or you can download it from elsewhere. You can also set the size of the image.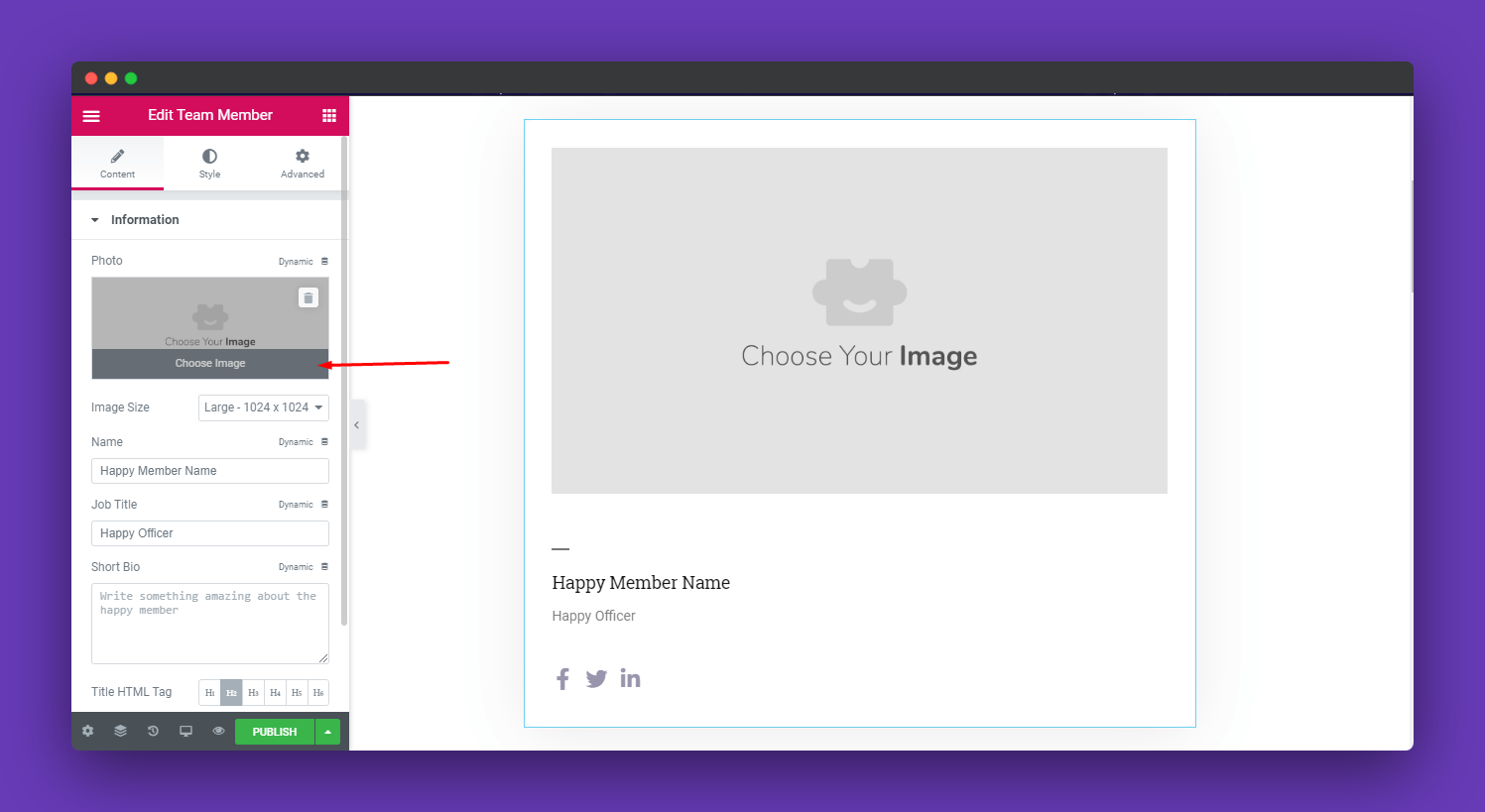 Step 3:
Set your employee name, job title. You can add a short bio of his/her job if you want. Resize your texts using the headers h1 to h6. You can move the image left, right, center using the alignment option.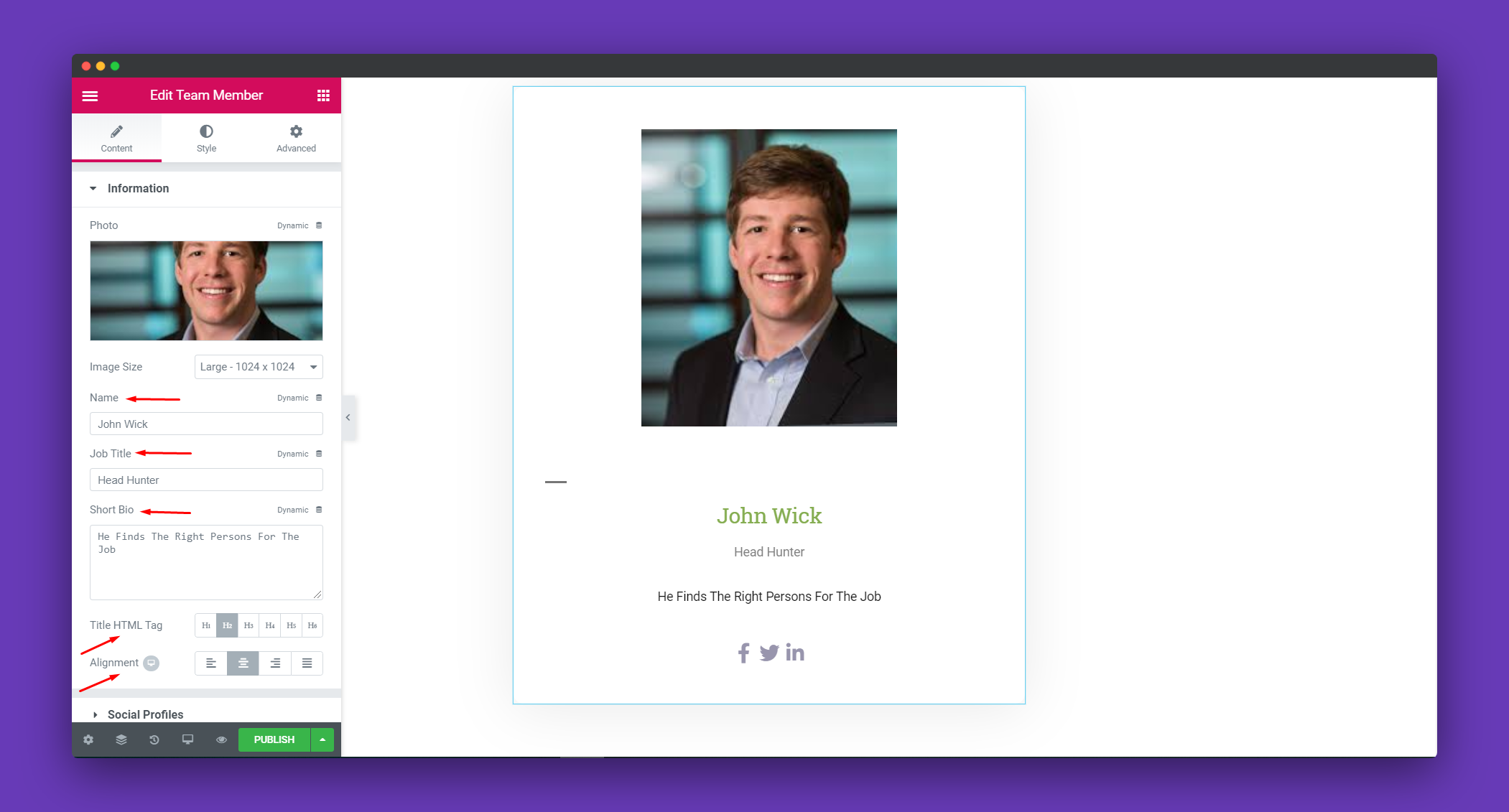 There is also an option for adding social links to the profile.  Click on Social Profile to explore the options.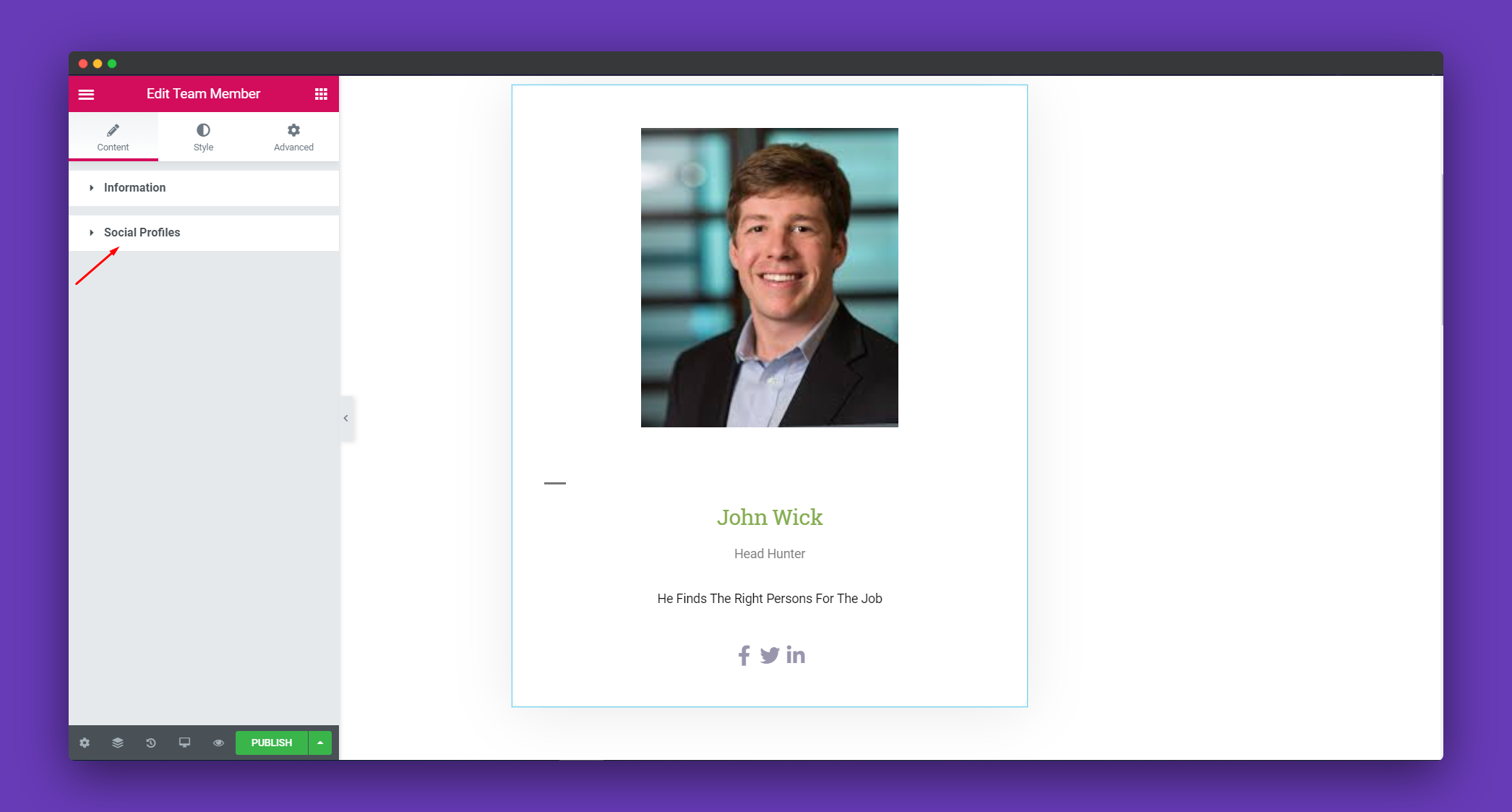 You can add social profiles like Facebook, Linkedin, Twitter, etc. You can remove links by clicking the "X" button or add new links by clicking on "ADD ITEM".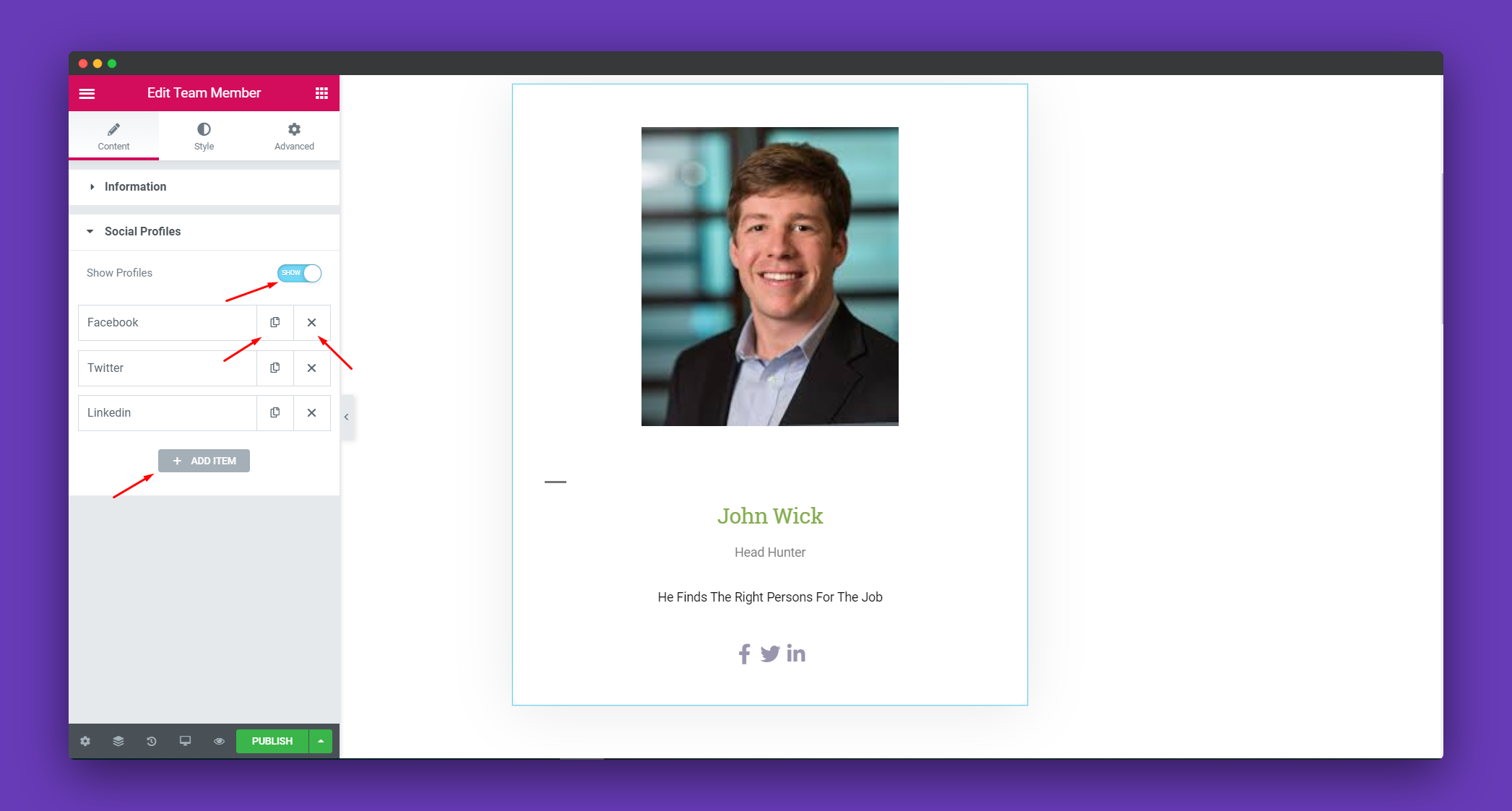 Step 4:
To stylize your widget, click on style. You will get the options 'Photo', 'Name Job Title &Bio', 'Social Icons'.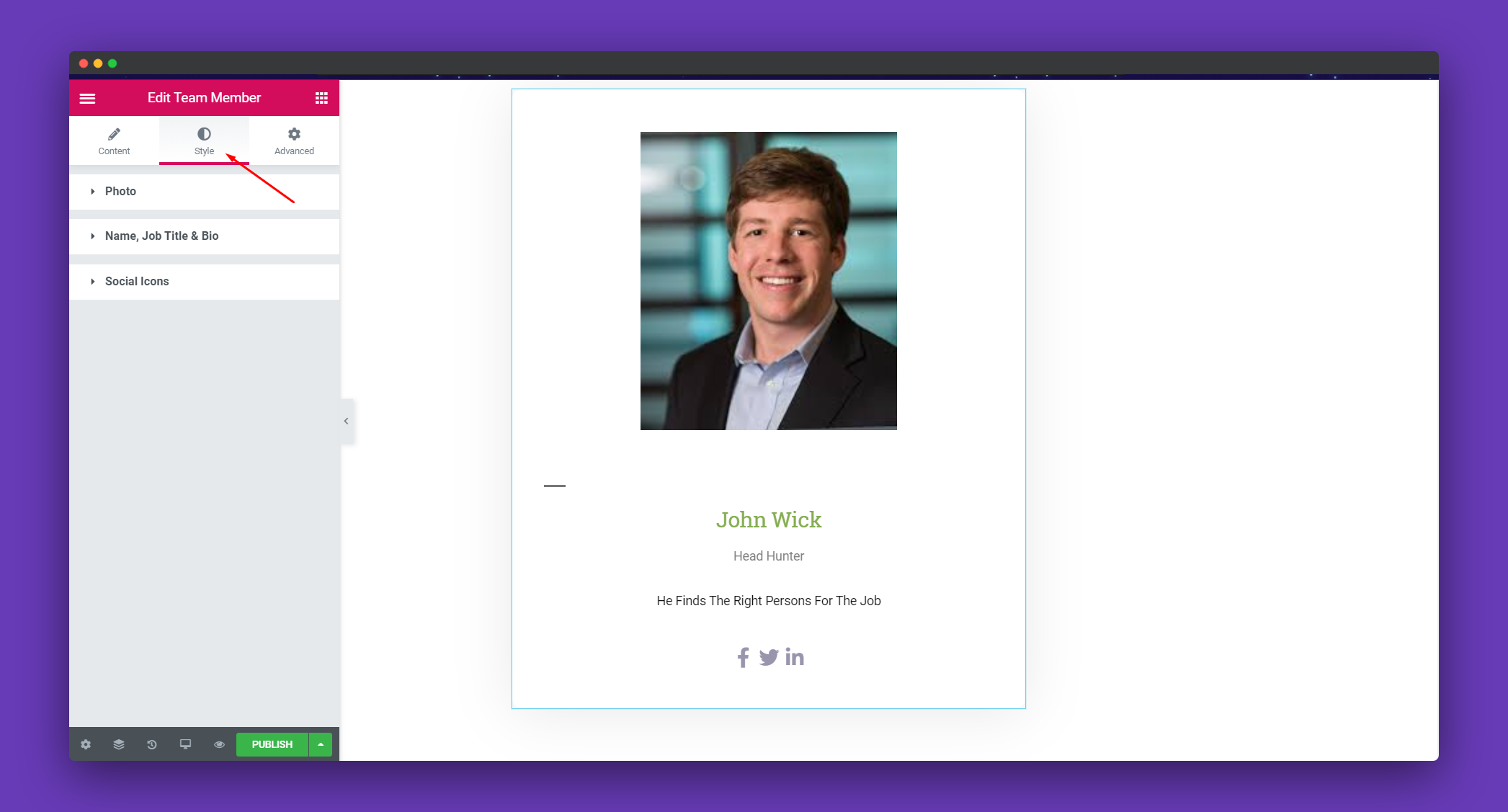 If you click on 'Photo', you will get options to edit your image according to width, height, padding, border, etc. These are the default options coming with Elementor.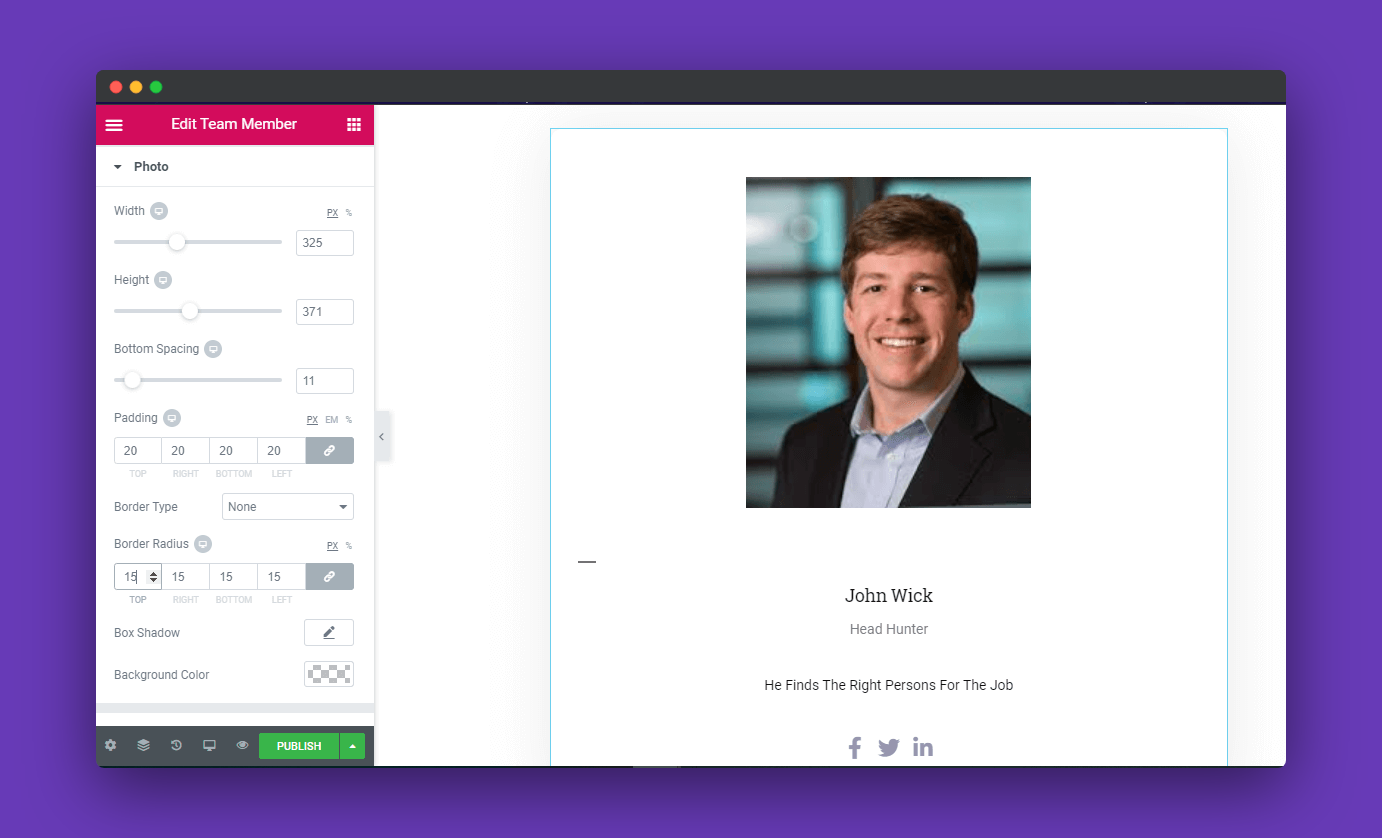 With Happy Addons, you will get a new option 'Name Job Title & Bio'. Here, you can stylize your employee's name, his/her job title, and bio.
Also, watch how to use the Happy Addons Team Member widget and create a team member section in minutes.
Step 5:
If you want to add motion effects, happy effects, background or make the page responsive, click on 'Advanced' to explore those options. The 'Advanced' is a default feature of Elementor. Give a read to this Document to know more about Advanced features and its uses.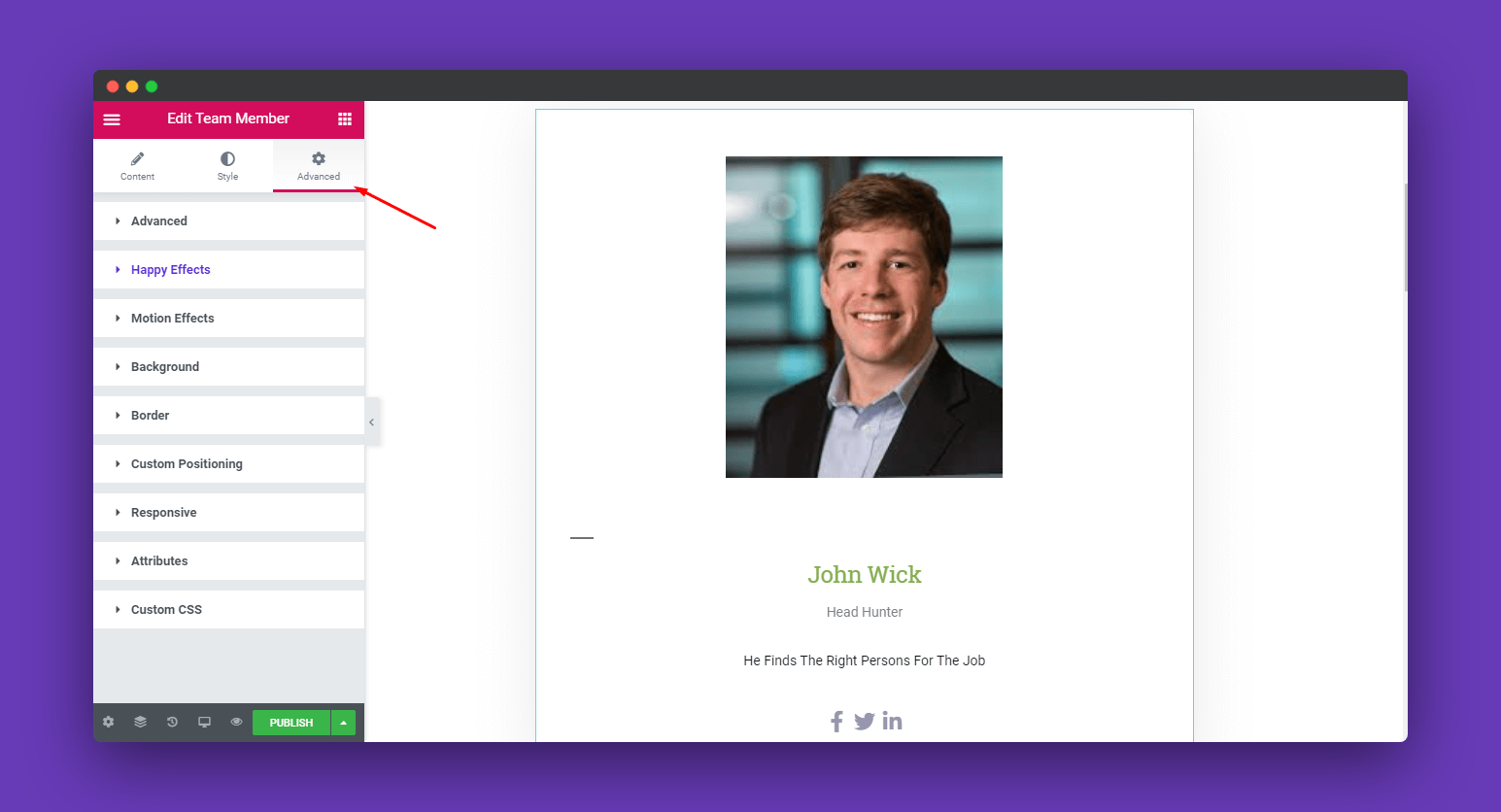 Lastly, after finishing all the editing, click on 'Publish'  to see your work live. The only limit is your imagination.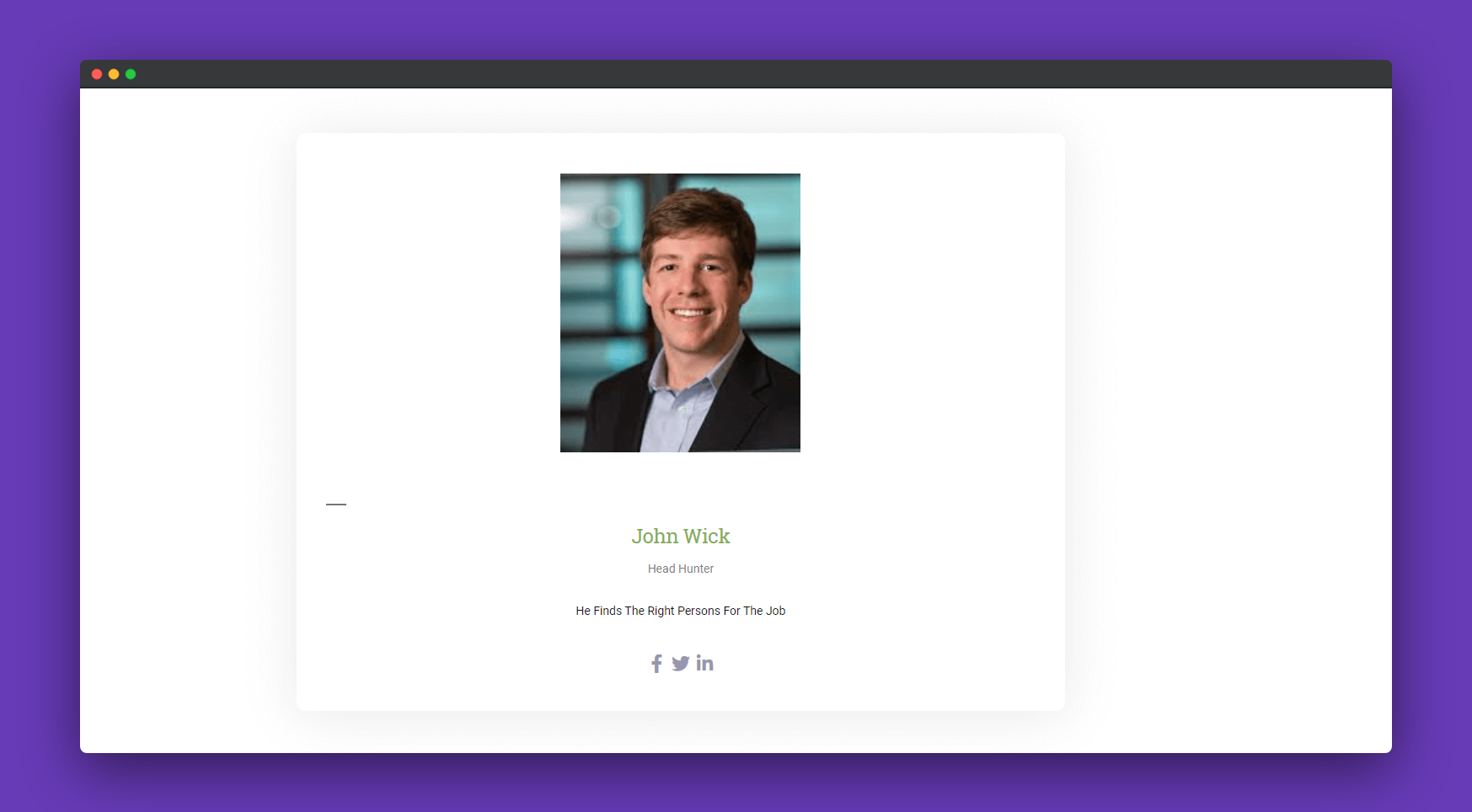 That's It!.
Enhancement in Team Member Widget in Version v3.7.1 – 18 October 2022
Now you can add a phone number to your team member's profile in the social profile field.