Shape Dividers are graphic sections that separate the sections of a page. You have probably heard about the Shape Dividers by Elementor.
So, to enhance this feature, we have come up with Happy Shape Dividers. We have added some more shapes for the Elementor users. Moreover, this is a free feature.
Here is the list of Happy Shape Dividers,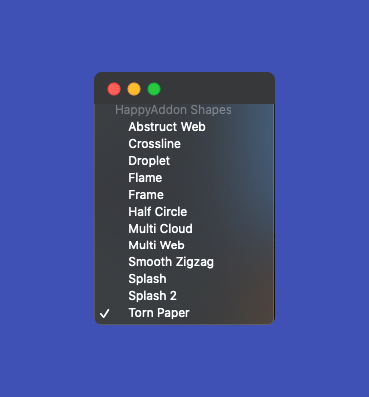 Now, if you want to look at some examples, here they are.
Abstruct Web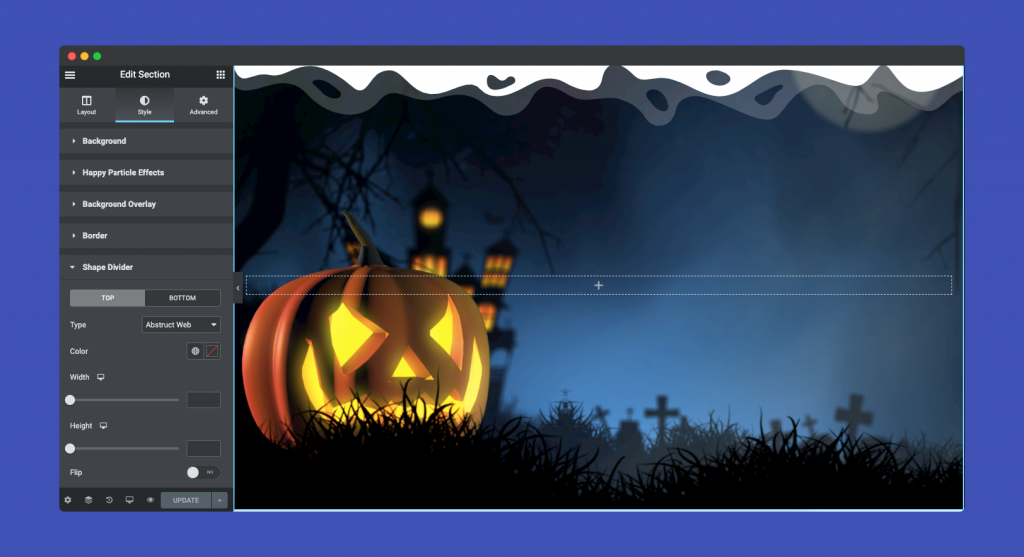 Droplet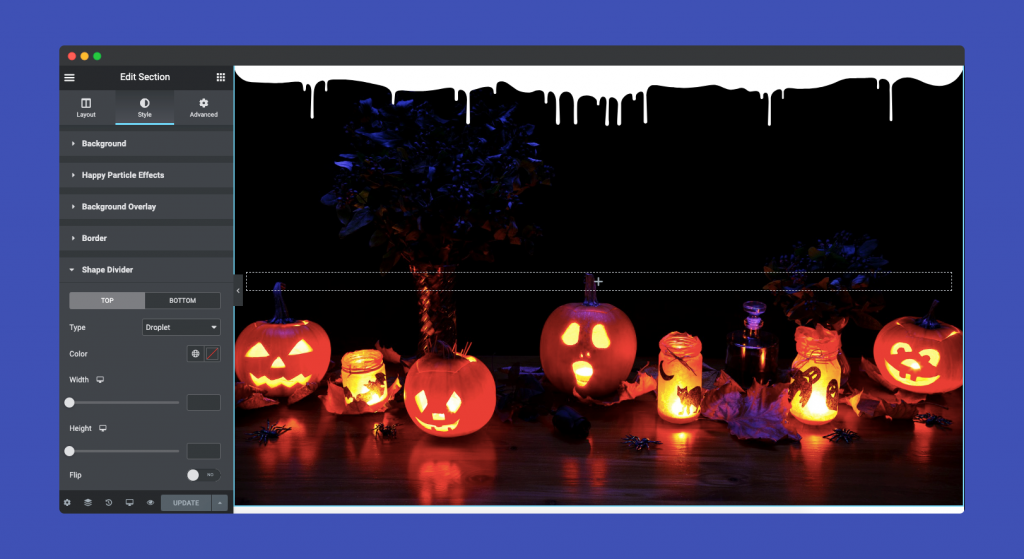 Frame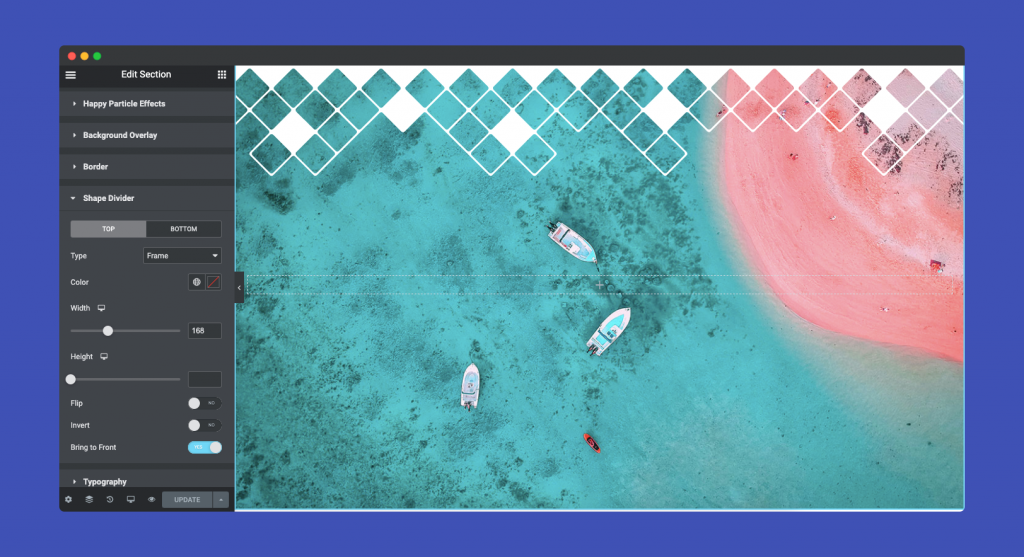 Half Circle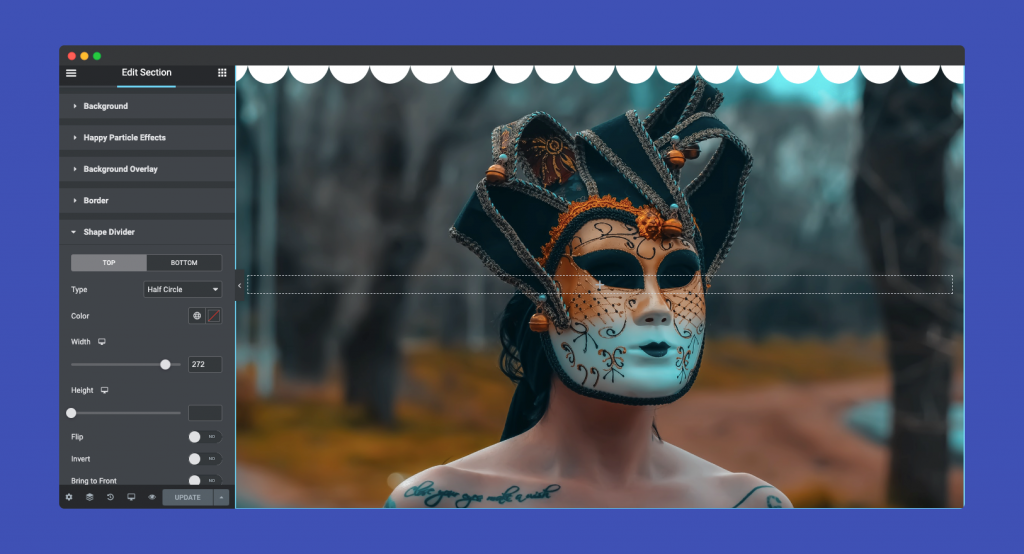 Multi Cloud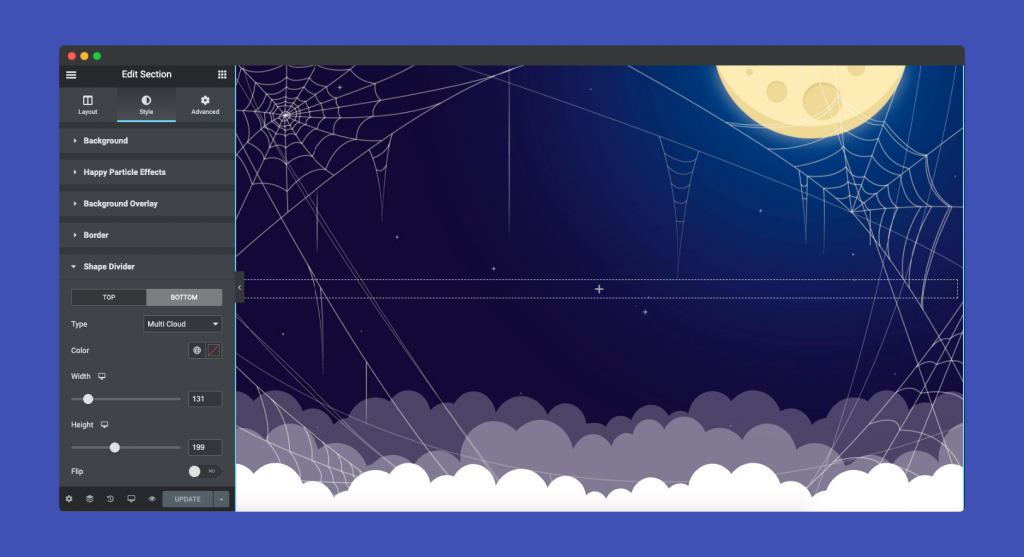 Torn Paper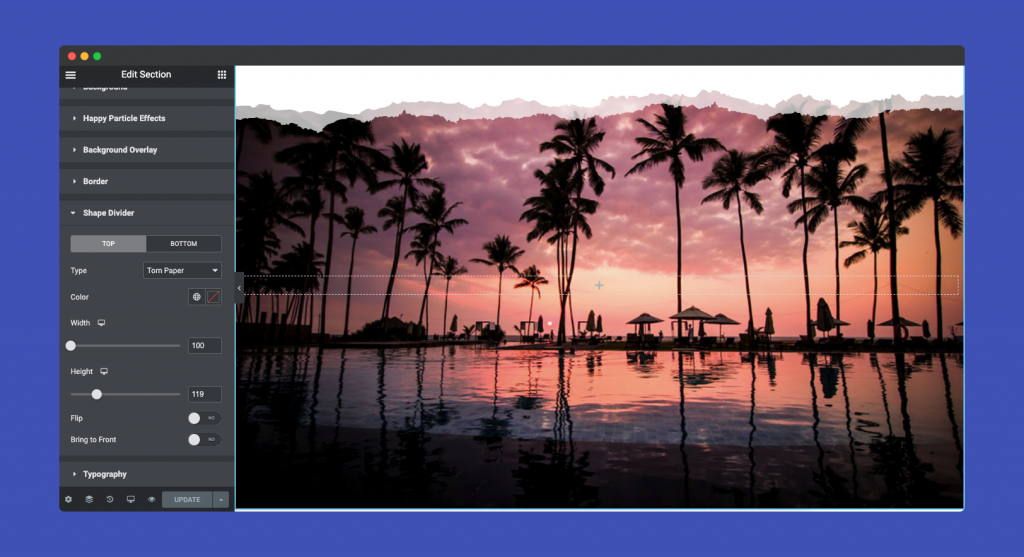 Landscape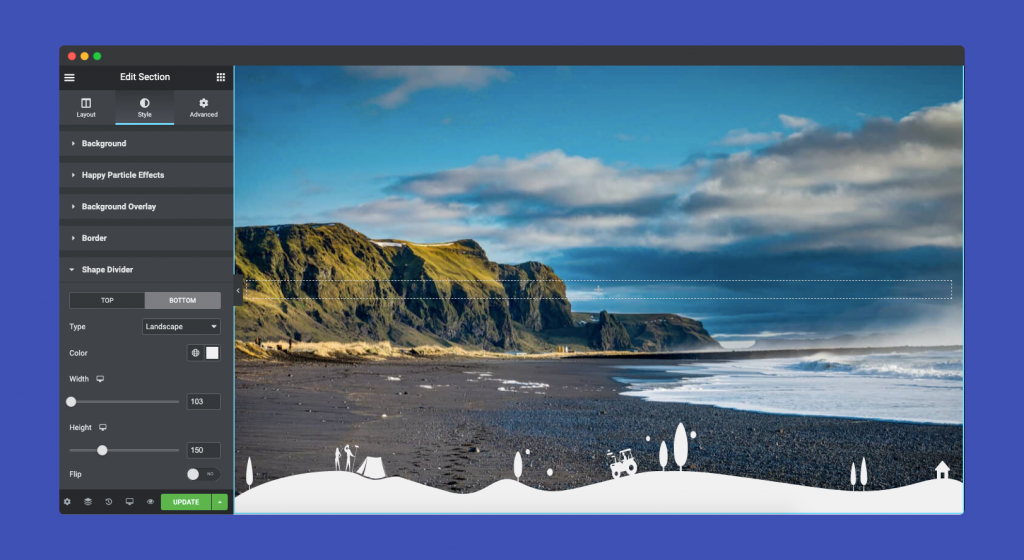 Multiweb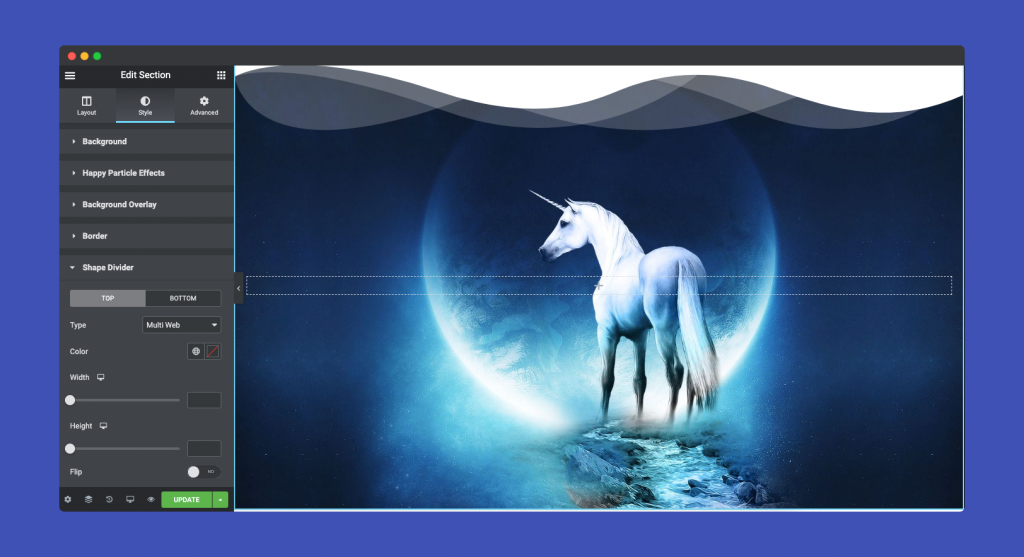 Nature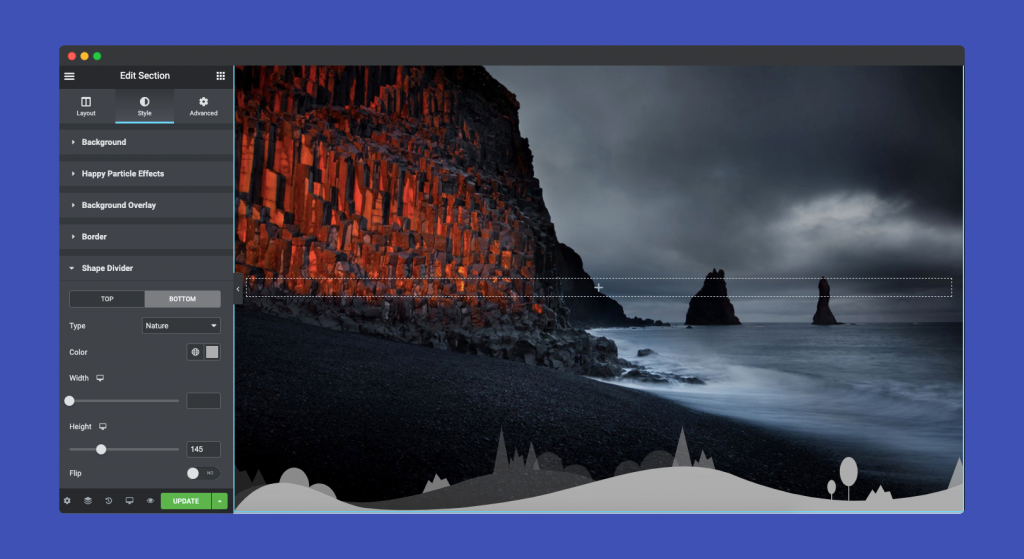 Smooth ZigZag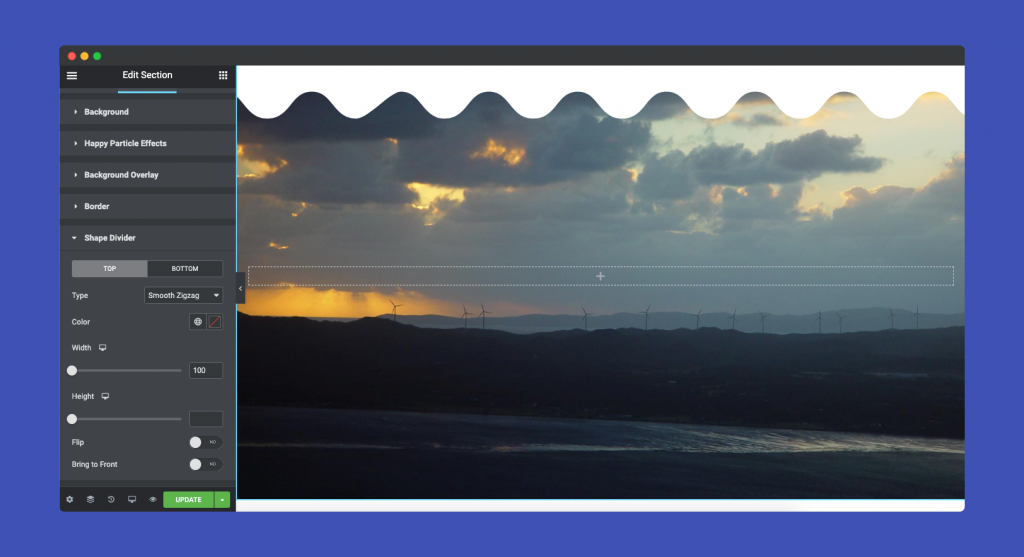 Splash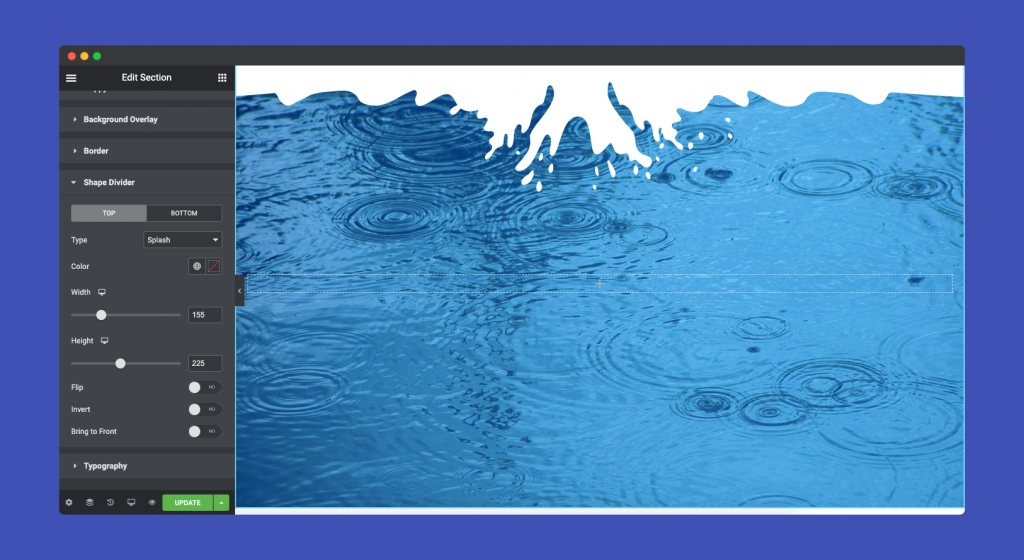 Splash2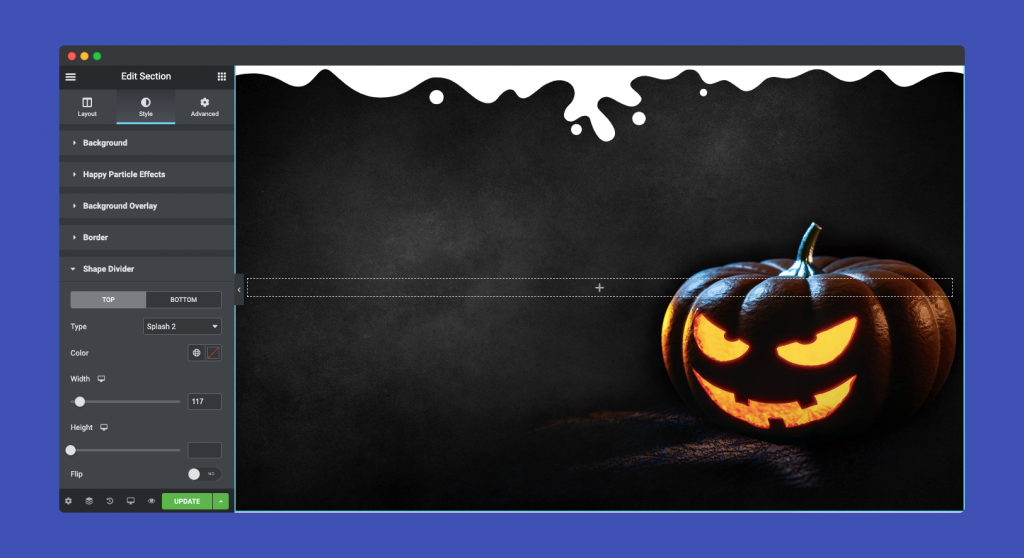 Sports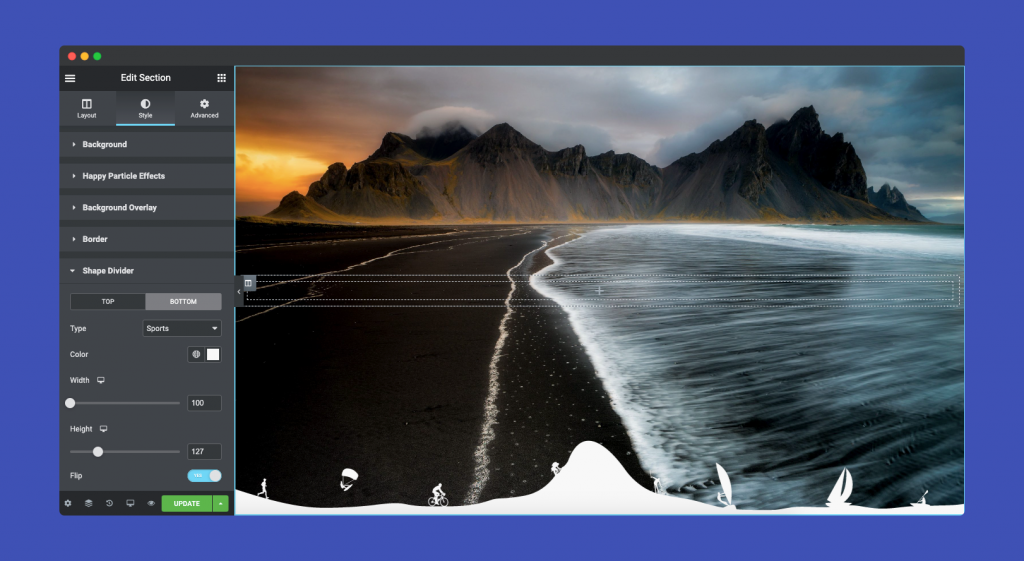 This is how you can use the Happy Addons shape divider on your website.