How to Use Happy Wrapper Link Feature
The Wrapper link feature will help you to insert links anywhere you want. 😉 Currently, in Elementor Page Builder you can add link only specific areas. But with the help of the Happy Wrapper Link feature, you can add a link to any section, column.
Requirements
You can use this feature on Happy Elementor Addons Free Version.
Use the Happy Wrapper Link Feature
It's a very handy feature. just click any section, column, and open layout tab. The Happy Wrapper link will be there. Enable it and place any desired link or you can search a page/post by typing there and select that. You have the flexibility to add open in a new tab and no-follow tag to the link.
Watch out the gif>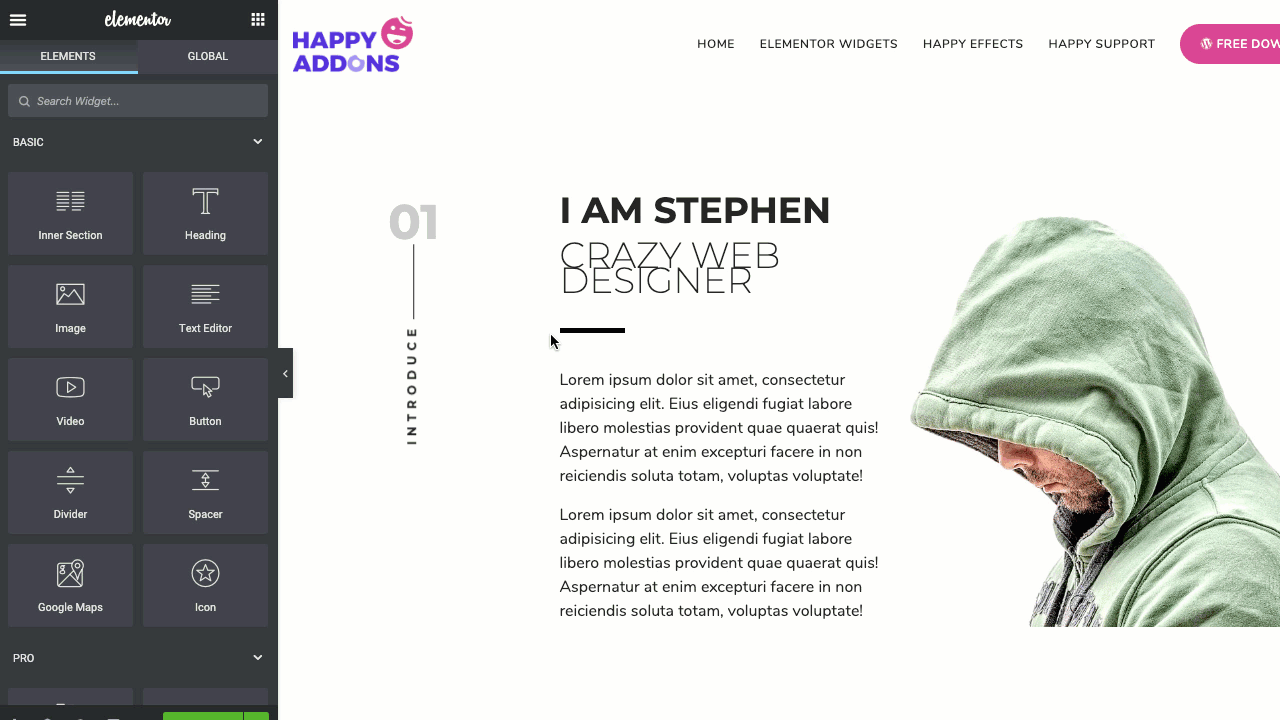 That's it.