Want to add some visually soothing particle effects on the background of your website? Well, you can easily do that using the Happy Particle feature of Happy Elementor Addons Pro.
Using Happy Particle Feature
Step 1:
Click on the section option of the Elementor editing page.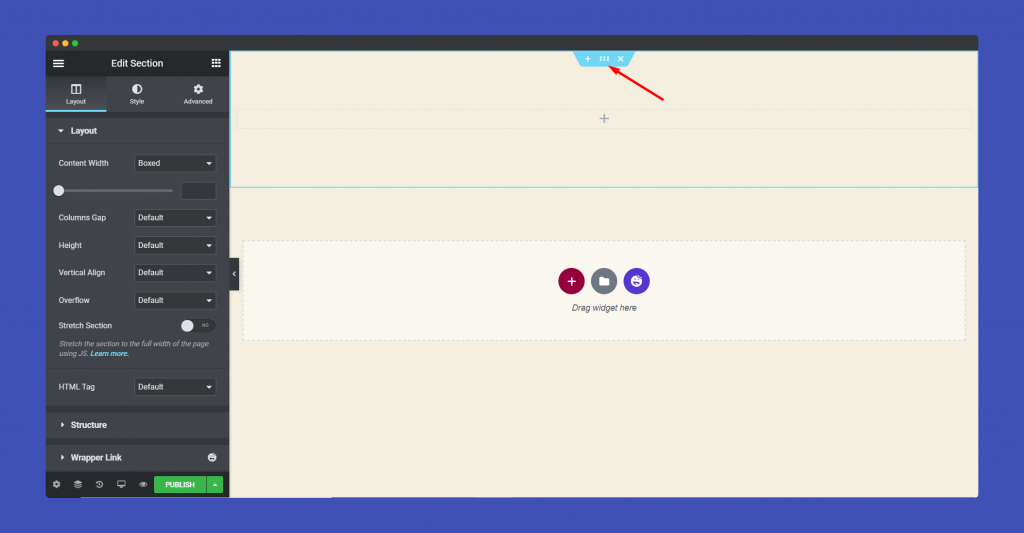 Step 2:
Now, go to the Style section. There you will find the Happy Particle Feature option. Enable it.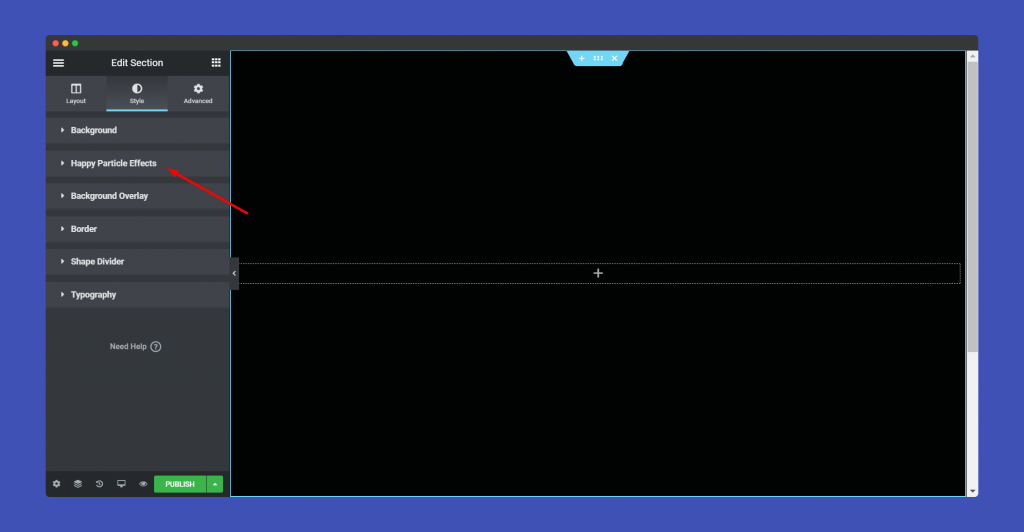 Now, you can choose different styles from Nasa, Polygon, Snow or Custom. Select the particle color, opacity, flow direction.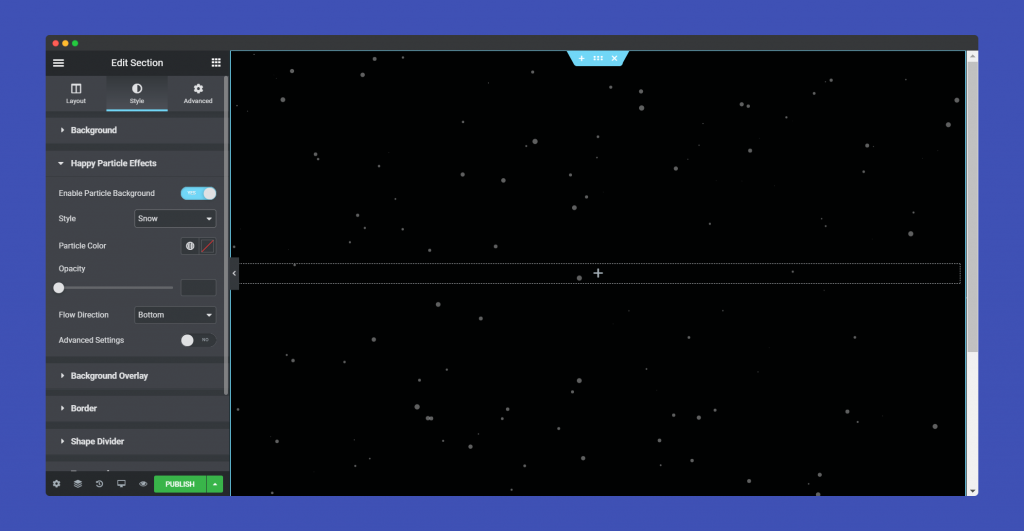 Step 3:
In the Advanced Settings, you choose the number of particle, particle size, move speed. You can even enable Hover Effect.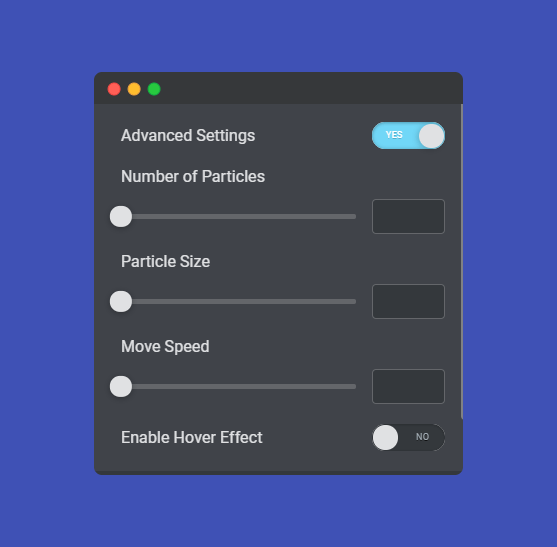 Design Custom Particle
You can design your own custom particles. All you need to do is select the Custom option from the Style section.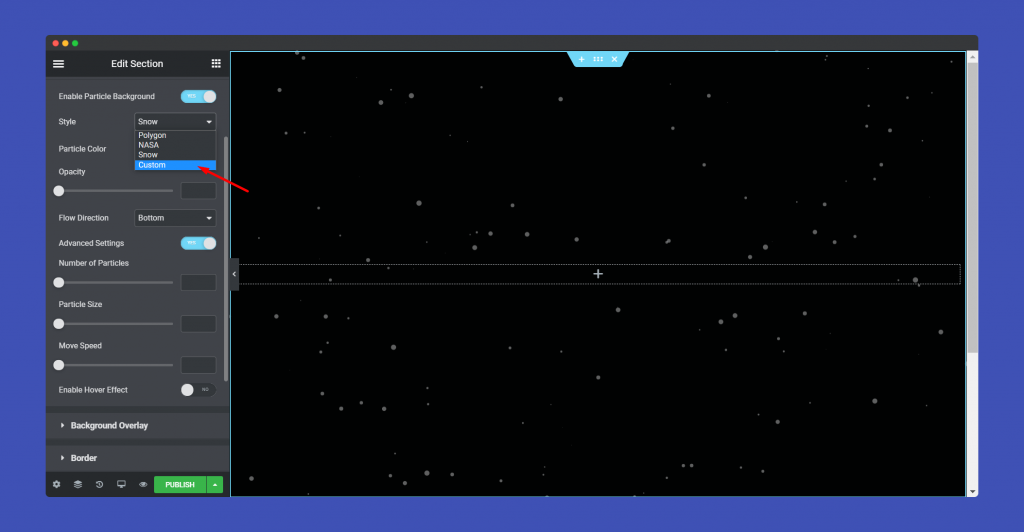 Now, visit the link to create custom particles.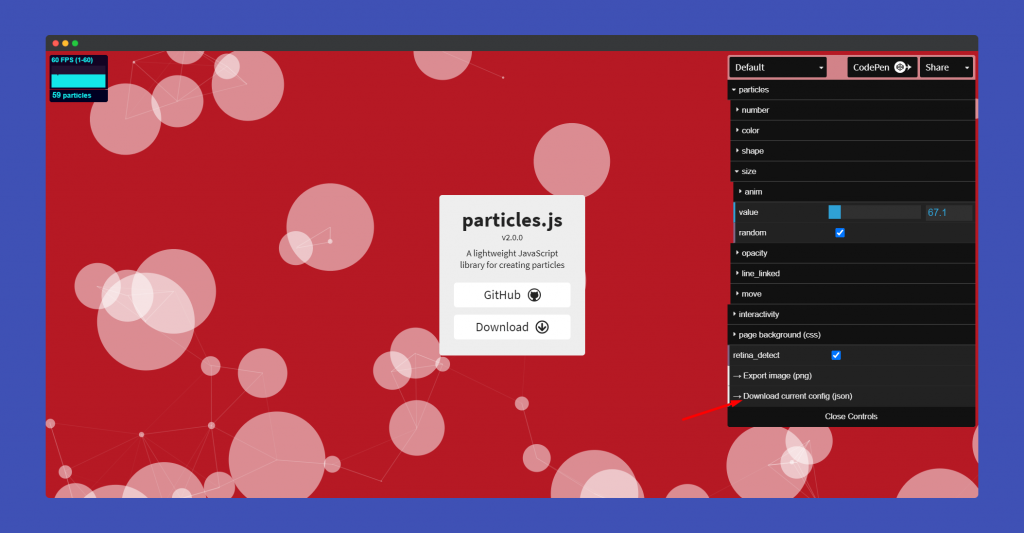 Download the json file and copy the code. Now, paste the code on the marked area.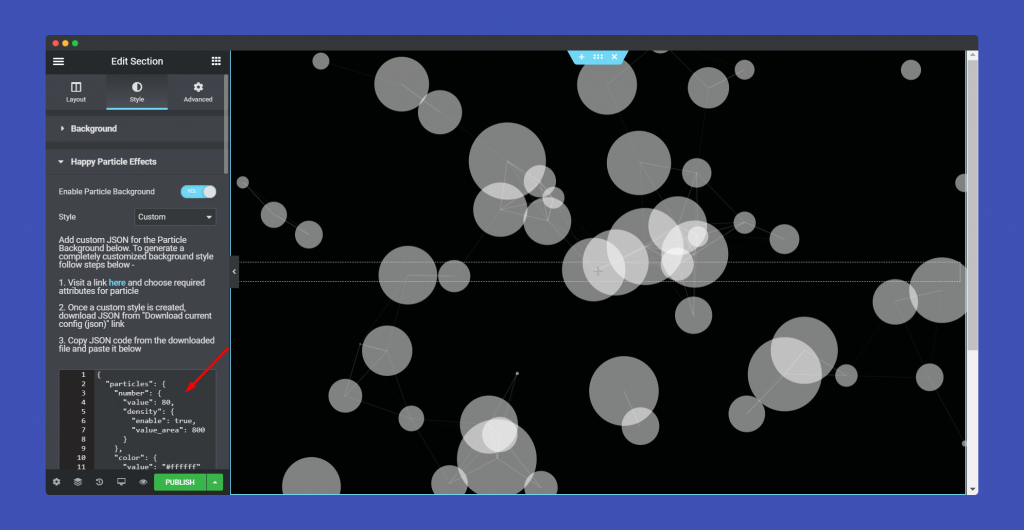 And voila! You are done.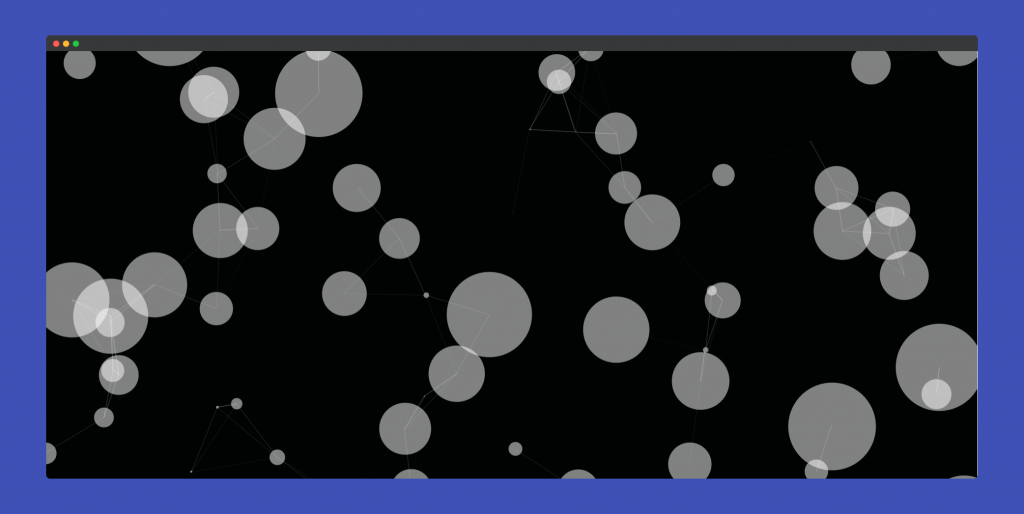 That's it!