How to Use A Pricing Table Widget of Happy Elementor Addons Pro
With Happy Elementor Addons Pro, you will get some extra features to design your website. With the premium version, you will get-
All the features of the free widget
Tooltip
Description
Strikethrough the price
Check out what you will get extra with the premium Pricing Table Widget.
In the 'Content' section you will have  'Preset' and 'Features & Description'  options.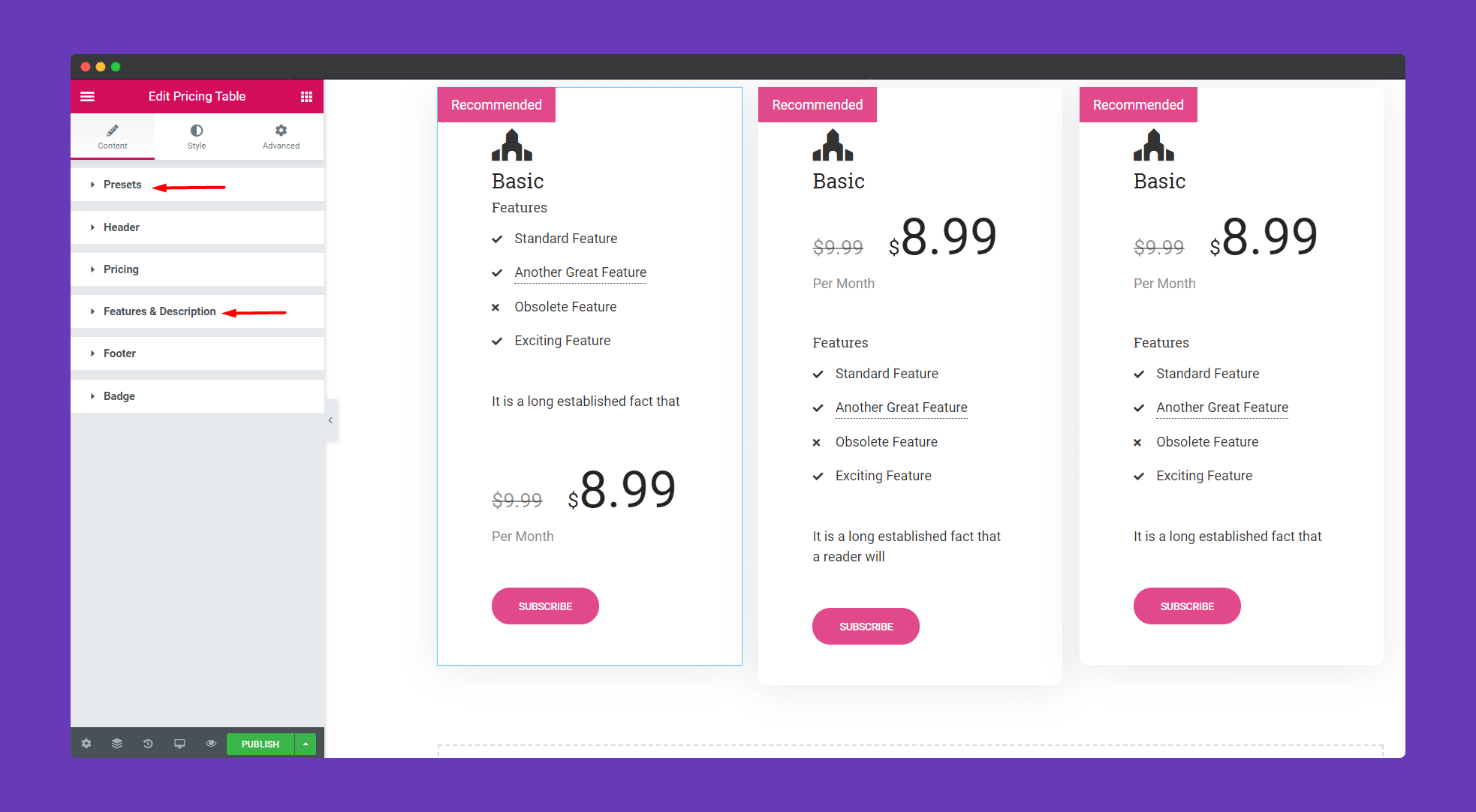 With 'Preset', you will get ready-made designs for your cards.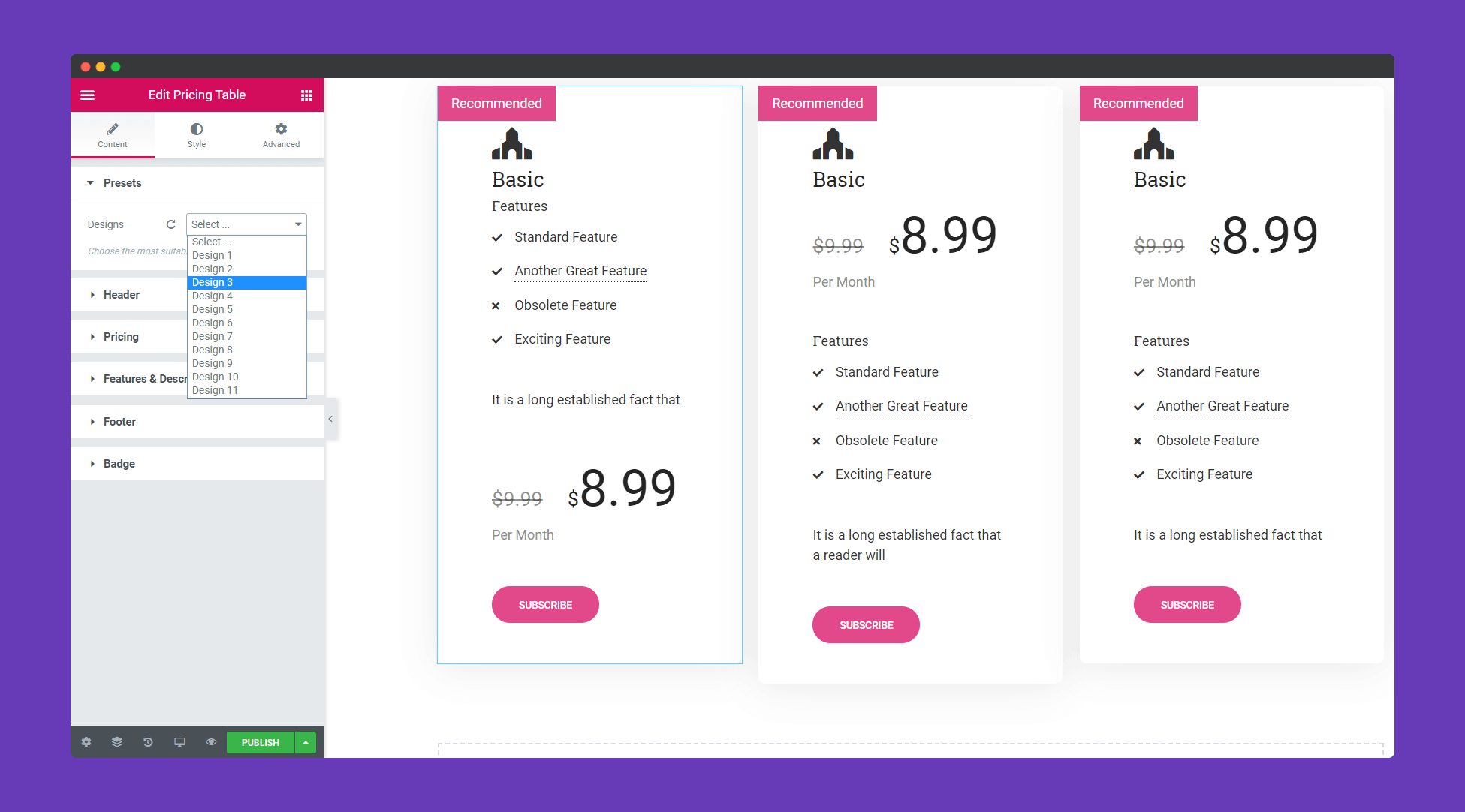 In 'Features & Description', you can add the title of your card, add feature name, add a tooltip.
With Tooltip, you can add an extra explanation of the feature that will show at the time hovering.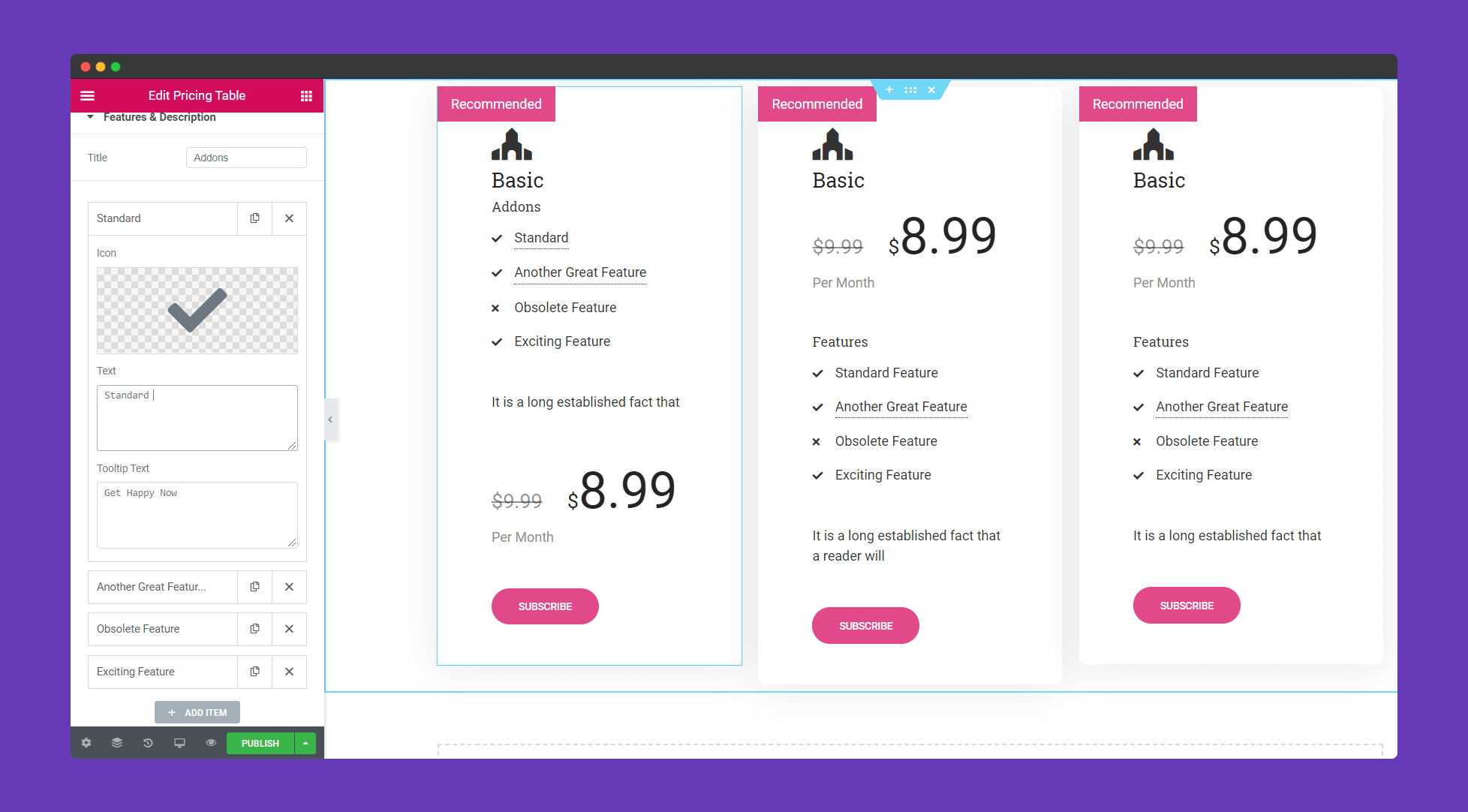 In the 'Style' section, you can edit the  'Feature & description' and 'Feature Tooltip'.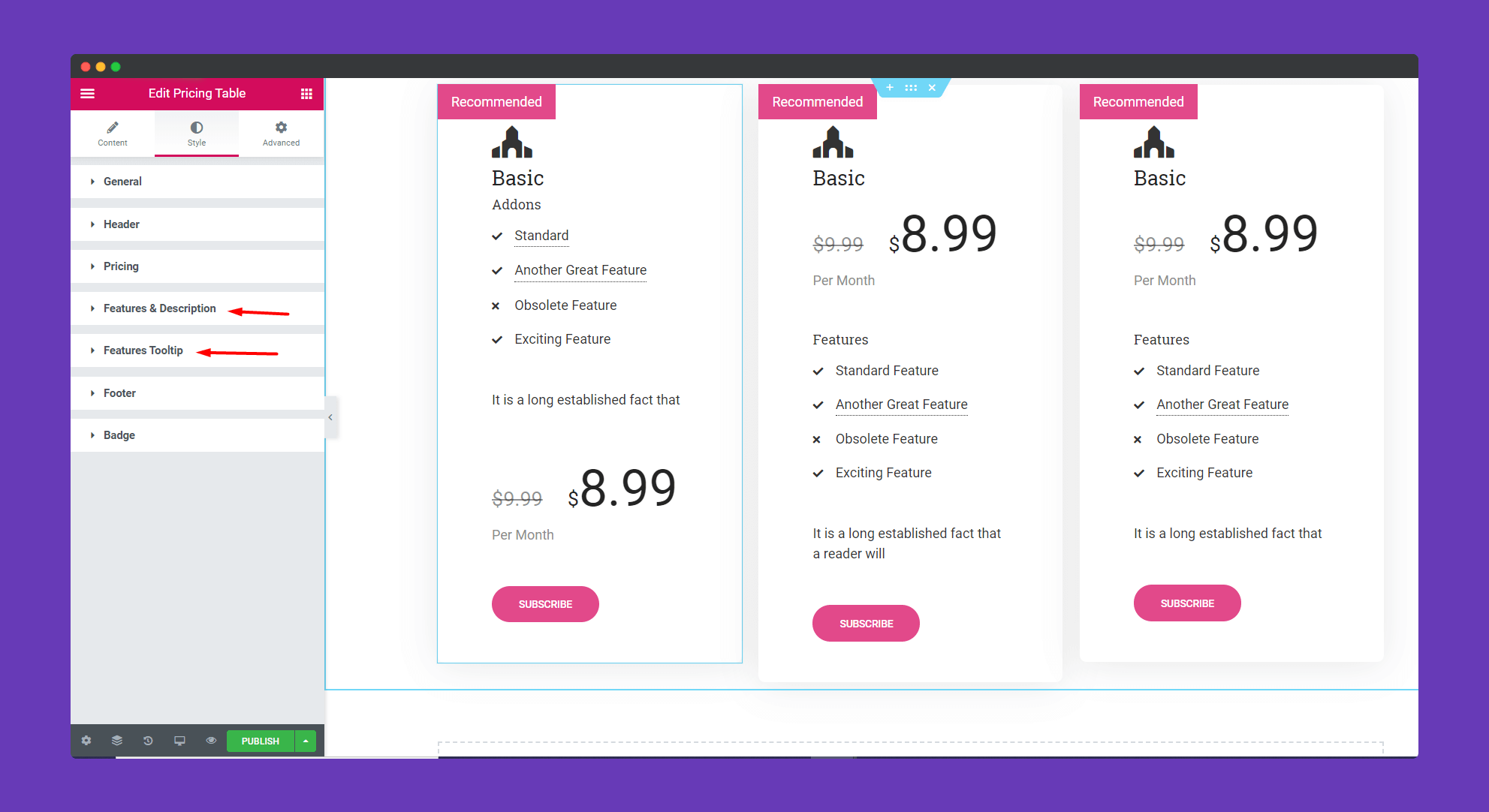 You can add a strikethrough the price in Pricing by setting the original price and price.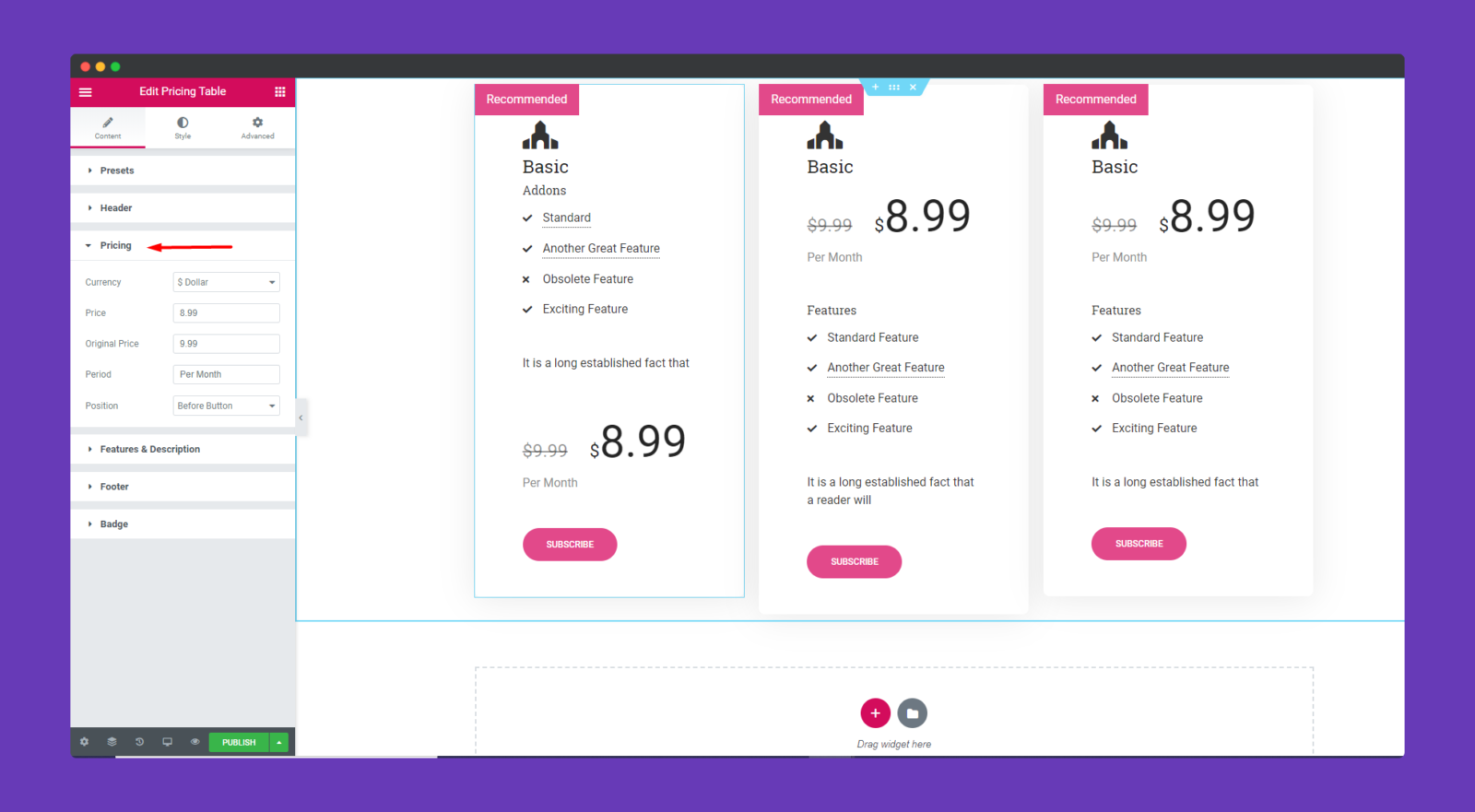 Below you can see the options to design your Description and Features.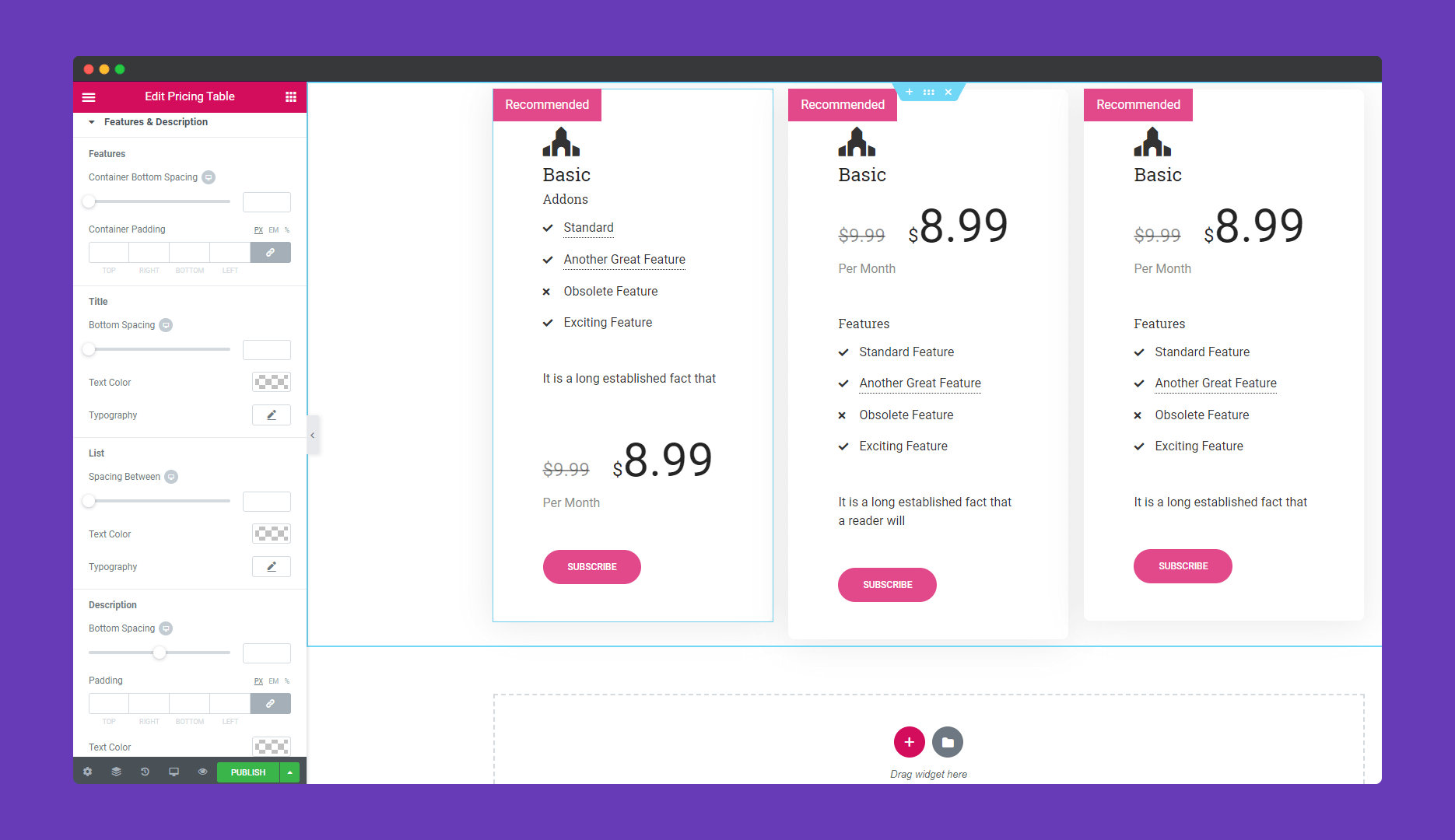 Also, the options to design your Features Tooltip.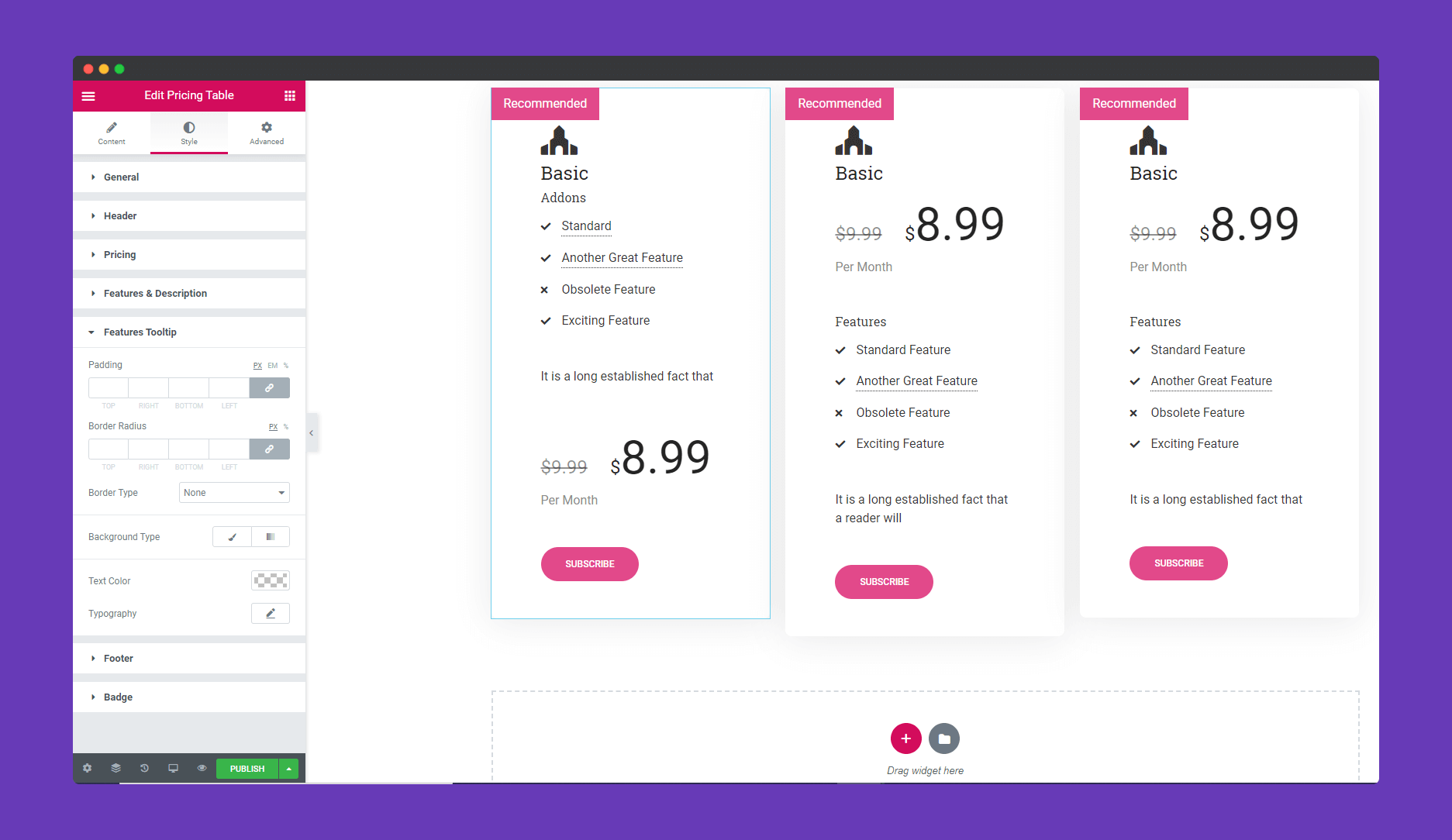 Lastly, see the final page and the Tooltip when hovering over the feature.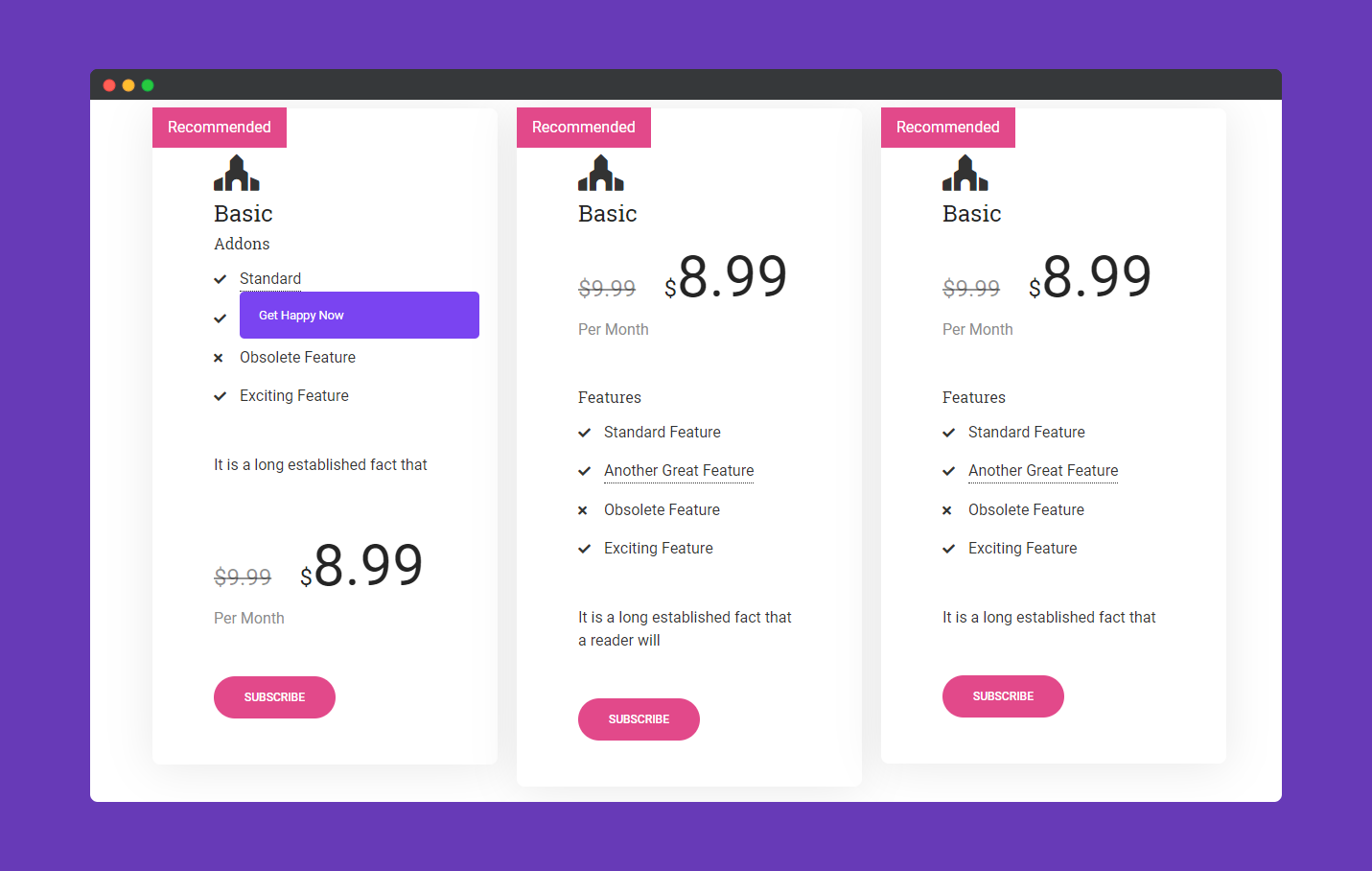 That's it!